10 Best Brandy Brands to Cap Off Your Night
Whether you're adding them to sangria or sipping them neat, the best brandies consistently deliver smooth and sweet character. And what is brandy exactly, you might ask? It's any spirit distilled from fermented fruit juice, most commonly grapes. However, there's also cherry brandy, fruit brandy, apple brandy, pear brandy, and other variants, many of which hail from assorted regions around the world.
When it comes to the best brandies from the best brands, grapes do tend to dominate. As for the resulting taste–which might be described as falling somewhere between whisky and wine—factors like region, maturation, production methods, and type of grape all play a respective role. In turn, any list of the best brandies will cover a broad spectrum of flavours, colours, and aromas. Ours is certainly no exception.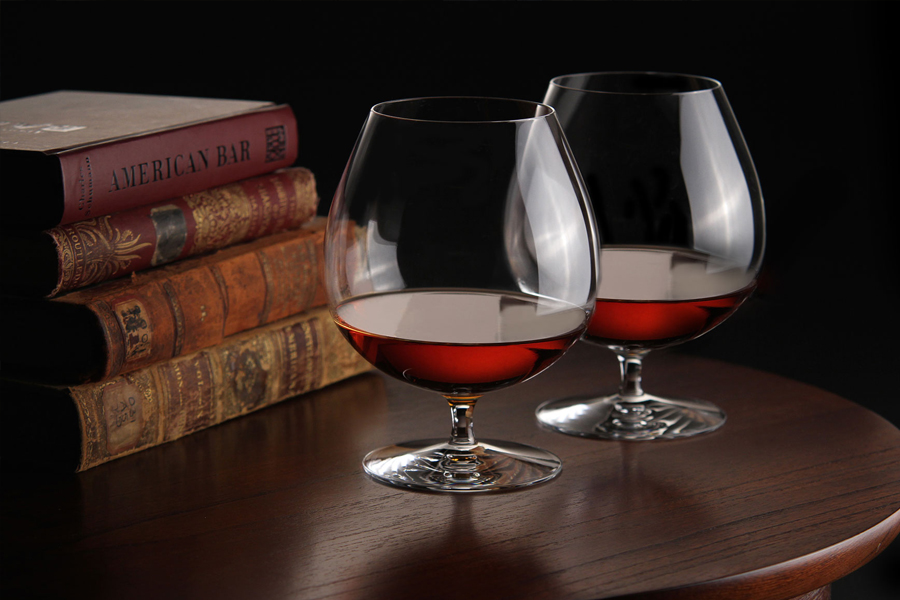 The Brandy Basics
Before we dive into the list of best brandies, let's get a few common talking points out of the way. First and foremost: Cognac and brandy are not the same thing. Well, they are the same thing, but not exactly. Specifically, cognac is a form of brandy that comes from the Cognac region of southwest France, and gets made according to strict regulations. To read more about the differences between brandy and cognac, check out this article on the subject.
Secondly, not all brandies are created equal. For example, there are various types of brandy, including grappa, pisco, applejack, and the aforementioned cognac. Along similar lines, brandy can be aged for various periods of time. Traditionally, VS (Very Special) brandy is aged for a minimum of two years, VSOP (Very Superior Old Pale) means the youngest brandy in the blend has been aged for at least four years, and XO (Extra Old) denotes that the youngest brandy in the blend has sat in oak for a minimum of six years.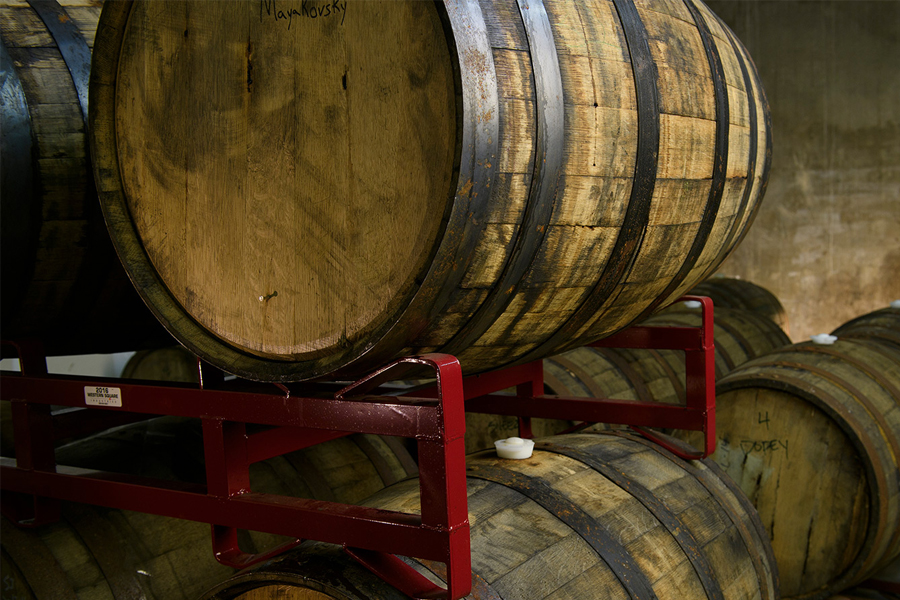 As such, you can use different brandies for different purposes. Some will make for a delicious cocktail such as a Brandy Alexander or Brandy Old Fashioned. Others will spruce up the nearest sangria, giving it an extra tier of strength, flavour, and texture. Brandy is also used in small amounts as a cooking ingredient, for seafood, chicken, pork, sauces, noodles, and other dishes.
The best brandy, meanwhile, should be served at room temperature and sipped neat out of a sifter. A popular digestif, the spirit is often consumed after a hearty meal. Talk to the right advocate, and he (or she) might tell you that top-shelf brandy comes loaded with antioxidants, contains anti-aging properties, aids with sleep, and even lowers cholesterol. We can't say for certain whether these assertions are true, but we're more than happy to believe them. After all, who doesn't want to hear that alcohol can be good for you?
10 Best Brandy Brands
Hopefully, you've got a grip on the brandy basics by now. And again, if you need a refresher, we cover both brandy and cognac in a separate article. Now, let's move on to the best brandy brands and their finest expressions. Some come from places like France or the USA, while many hail from right here in Australia. Prepare for some smooth sipping.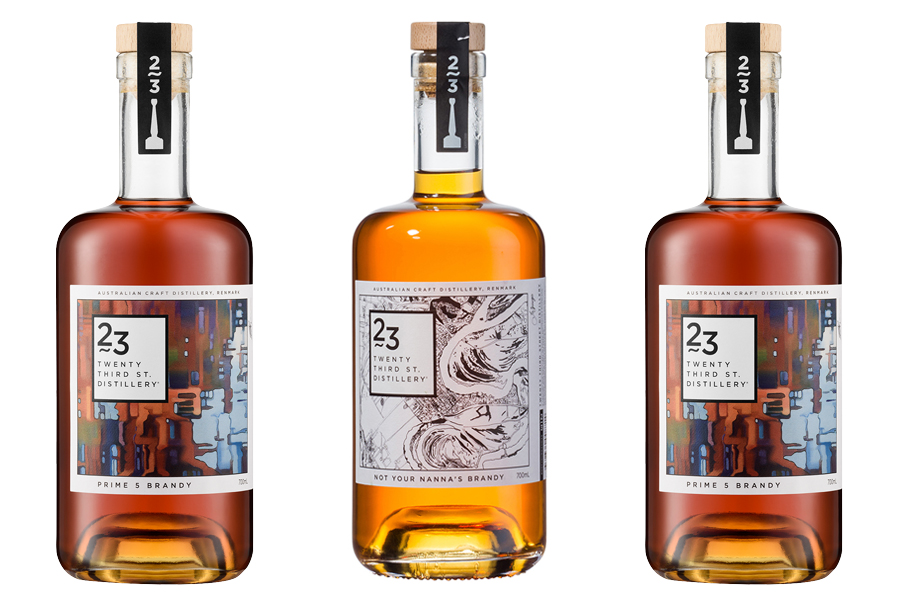 1. 23rd St Distillery
A once-legendary distillery came back with a proverbial vengeance in 2016, making deft use of old copper pot stills and South Australia's fertile Riverland. Among the label's slate of award-winning spirits are two new school brandies. That includes Prime 5, a luscious and layered blend of mature parcels. On the palate comes a brilliant interplay between dried fruit, vanilla, oak, and spice. There's also Not Your Nanna's Brandy, which lives up to its name by way of fruity aroma and bright flavour. If you want to try some of the best that Australia has to offer, 23rd St Distillery is a perfect place to start.
Address: Twentythird St, Renmark SA 5341
Phone: +61 8 8586 8500
ABV: 40%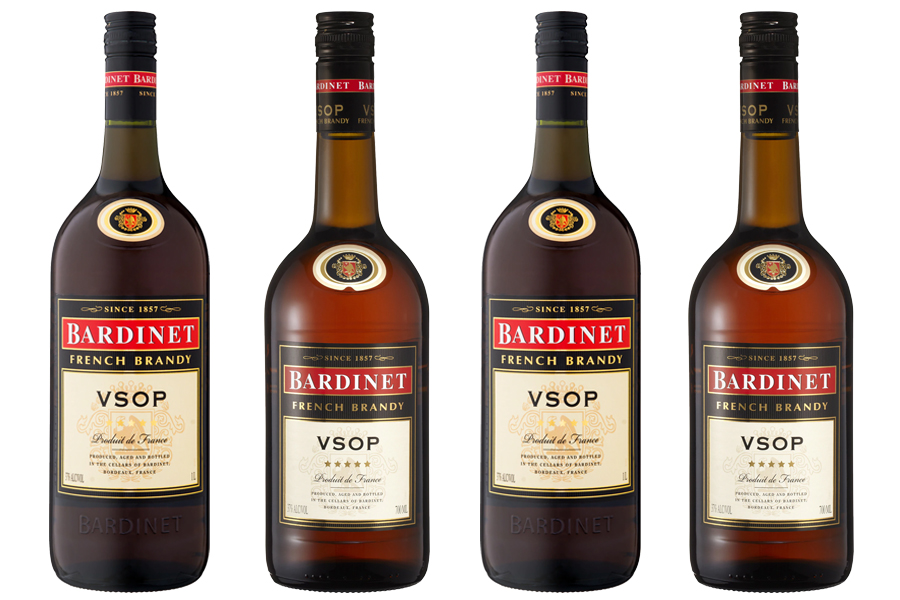 2. Bardinet
French spirits group Bardinet has been in the game since 1934, though its true origins go all the way back to 1857. Needless to say, these folks certainly know how to craft a quality brandy. To that end, the label's flagship VSOP is both affordable and reliable, though best used in brandy cocktails or sangria. At the higher end of the spectrum is Bardinet XO Grand Cru Cask Wine Finish, which delivers balanced aroma, rich colour, and seriously deep flavour.
Founder: Paul Bardinet
Founded: 1857
ABV: 40%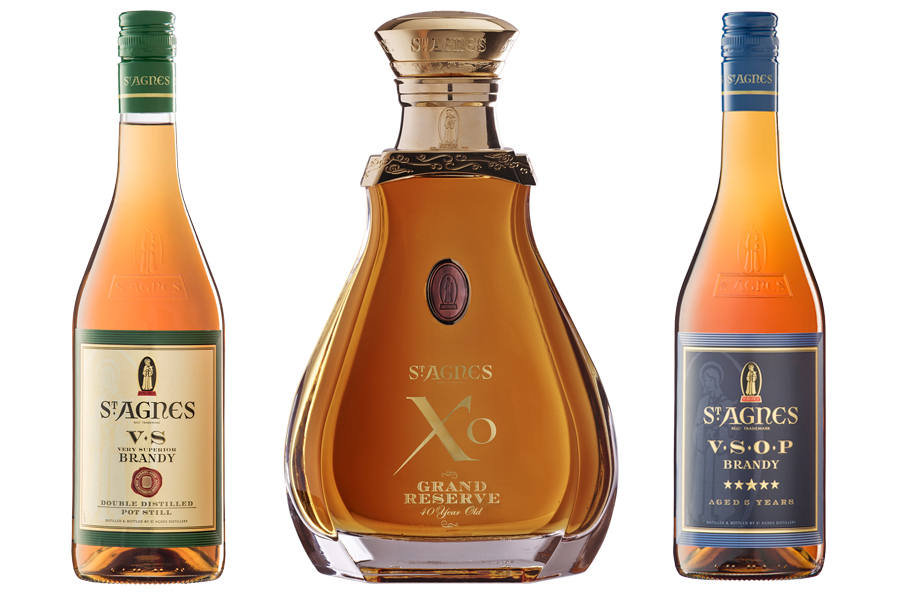 3. St Agnes
Handcrafted since 1925, St Agnes brandy is easily some of the finest Australia has to offer. Plus, it's made right here in the country, meaning no hefty mark-ups. The XO 15-Year-Old is like something out of your wildest dreams, with bold and balanced notes of fruit and oak. Want to take things up a notch (to the tune of about $200)? Then the St Agnes XO Imperial 20-Year-Old is worth your while. If only the topmost shelf will suffice, drop $750 for the XO Grand Reserve 40-Year-Old. This brand definitely does Australia proud.
Founder: Thomas William Carlyon Angove, Carl Angove
Founded: 1925 (originally established in 1910)
Address: Bookmark Avenue, Renmark, South Australia 5341
Phone: 08 8580 3100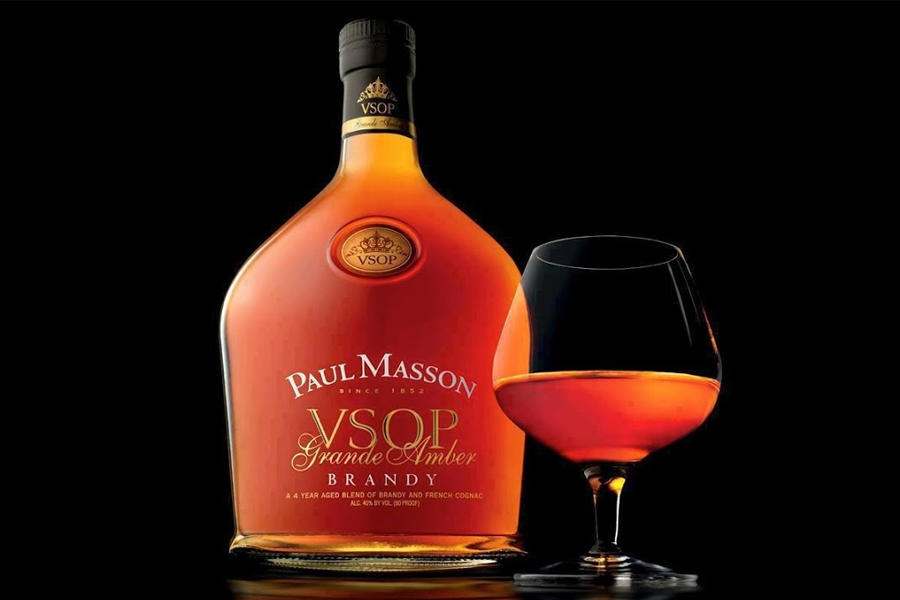 4. Paul Masson
America's Paul Masson won't be the best brandy you ever try, but it will deliver plenty of bang for your buck. Both the VS and VSOP statements are low in cost and high in quality. The VSOP blend, in particular, is impressively affordable given its four-year maturation. Meanwhile, the VS probably works best as the main ingredient in your next brandy cocktail. This label also offers a solid array of flavoured brandies, such as Apple, Mango, Peach, and others.
ABV: 40%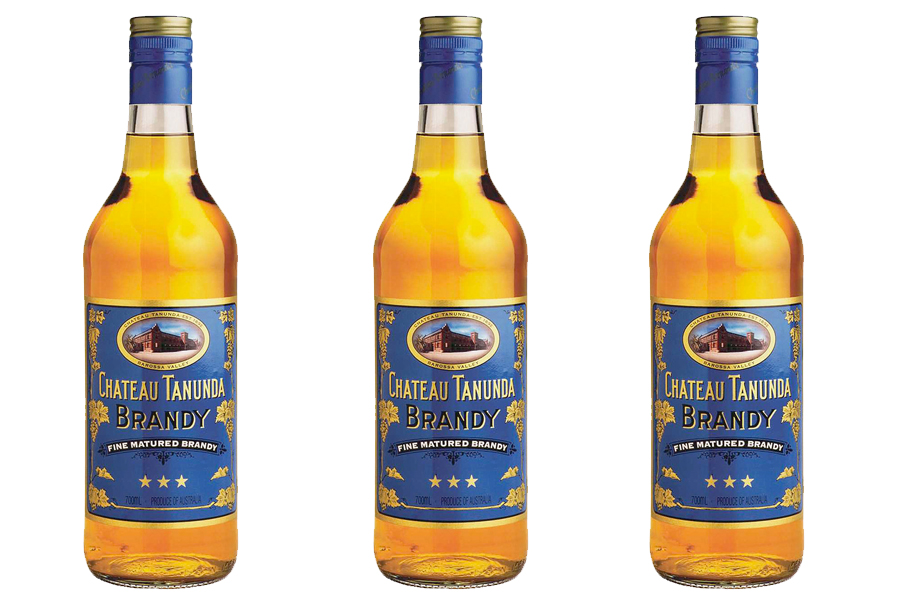 5. Chateau Tanunda
These days, Chateau Tanunda is best known as an award-winning winery, but its namesake brandy is the stuff of legend, nonetheless. For over 100 years, this brandy has been a perennial favourite among savvy locals, who relish its consistency and dependability. Made from premium grapes, the spirit boasts a golden hue and well-rounded taste, among other things. While not necessarily the best brandy for sipping, it will add the perfect punch to your sangria or cocktail.
Founder: George F. Cleland
Founded: 1890
Address: 9 Basedow Road Tanunda, SA, Australia 5352
Phone: +61 8 8563 3888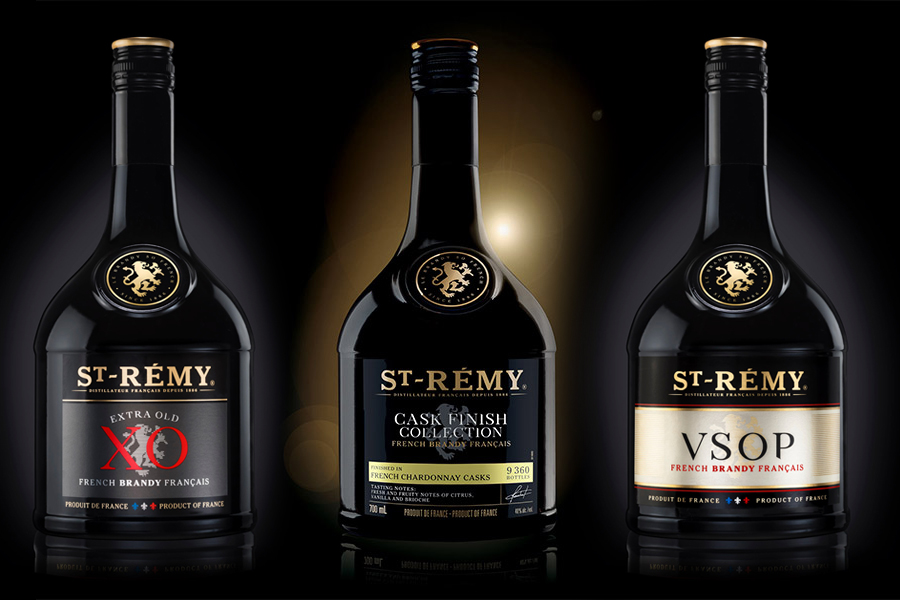 6. St-Rémy
A subsidiary of Rémy Martin, St-Rémy comes preceded by over a century of history and craftsmanship. The brand's three flagship statements are quintessentially French and, therefore, truly classic. Use the VSOP in a brandy cocktail or sangria, but save the Cask Finish Collection for your sifter. As for the award-winning and versatile XO—enjoy that one as you see fit.
Founded: 1890
ABV: 40%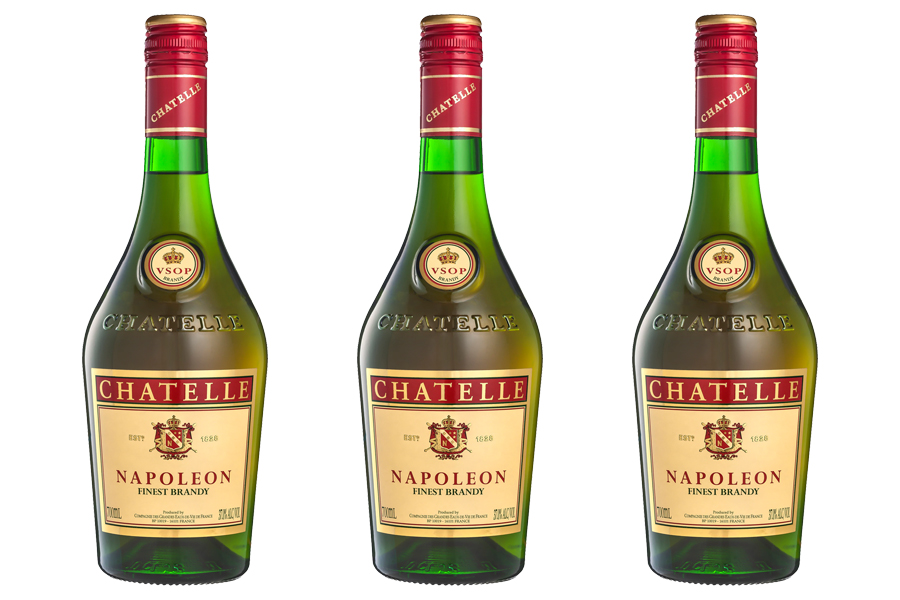 7. Chatelle
Looking for a delicious mid-range brandy of the traditional variety? Then head over to Jim Murphy's and order the Chatelle Napoleon VSOP, which has been pleasing palates since 1828. A rich nose of honey, oak, and nuts gives way to a full-bodied taste and smooth finish. It all makes for the perfect digestif.
ABV: 37%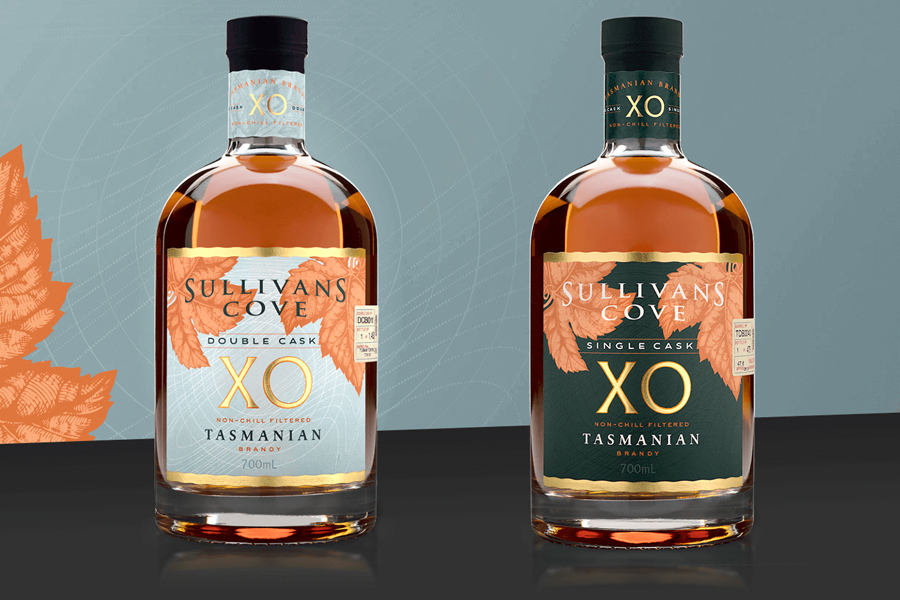 8. Sullivan's Cove
Odds are you've sipped on some unforgettable single malt whiskies from Sullivan's Cove, but have you tasted its equally incredible brandies? If not, pick up a bottle of the XO Double Cask or XO Single Cask post haste. Both represent a collaboration between the Tasmanian distillery and Australia's thriving wine industry. What's more, they're some of the best brandies you'll ever try. Prepare to fall in love with this brand all over again.
Founded: 1994
Phone: +61 3 6248 5399
ABV: 47%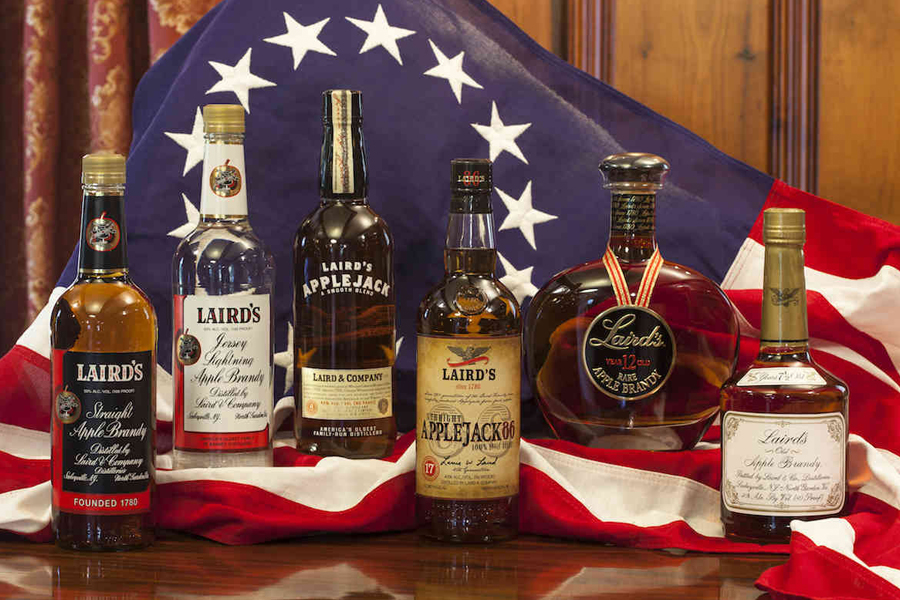 9. Laird and Company
Most of the best brandies come from fermented grapes, but that doesn't mean there's no room to branch out. Enter Laird and Company, makers of a beloved applejack brandy. Is the standard Laird's Applejack one of the best brandies? Probably not, though it is quite good (despite its relative ubiquity). The label's 7 1/2 Year Old Apple Brandy, however, is indeed a veritable sipper. Like a mix of apple pastry and woody cedar, it flows in on a wave of toasty tartness.
Founder: Robert Laird
Founded: 1780
Phone: (732) 542-0312
ABV: 44%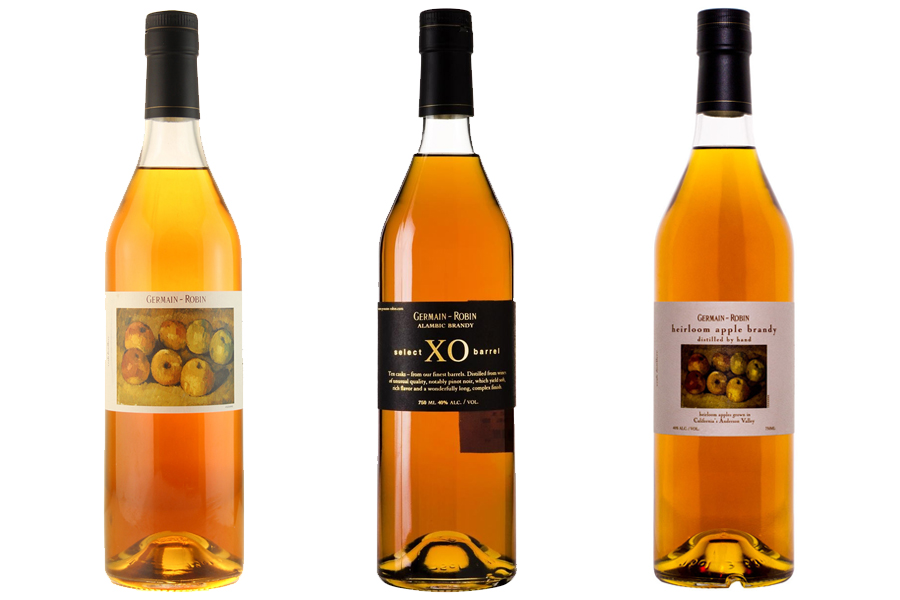 10. Germain-Robin
Produced in California in very small quantities, Germain-Robin brandy is widely considered one of the best in the world. The price per bottle is exceptionally high, but you definitely get what you pay for. Should you ever have the chance to try Germain-Robin Select Barrel XO, in particular, consider yourself among the privileged few, as it's basically liquid gold.
Founder: Ansley J. Coale, Hubert Germain-Robin
Founded: 1982
ABV: 40%
You'll also like:
15 Best Rye Whiskeys To Add to Your Liquor Cabinet
What is the Difference Between Brandy and Cognac?
12 Best Australian White Wines
General FAQ
What kind of liquor is Brandy?
Traditional brandy refers to any spirit that's distilled from wine or fermented fruit mash, most commonly grapes.
What are the top brandy brands?
Some of the best brandy brands are Bardinet, St Agnes, Paul Masson, Chateau Tanunda, St-Rémy, Chatelle, and Germain-Robin, to name a few.
When should I drink brandy?
Most high-quality brandy is served neat at room temperature and consumed either before, during, or after a meal. It's also the base ingredient in classic cocktails like a sidecar or Brandy Alexander.