How to Make the Perfect Moscow Mule Cocktail
The Moscow Mule is a cocktail that's perfect for all seasons, all occasions, all night long. The cocktail is a mix of vodka, ginger beer and lime, a fiery combination that'll warm you on a windy winter night, or cool you when served chilled on a hot summer day. You may not have had the pleasure of sipping on a Moscow Mule before, but don't dismay. We've got the ultimate Moscow Mule recipe for your first time.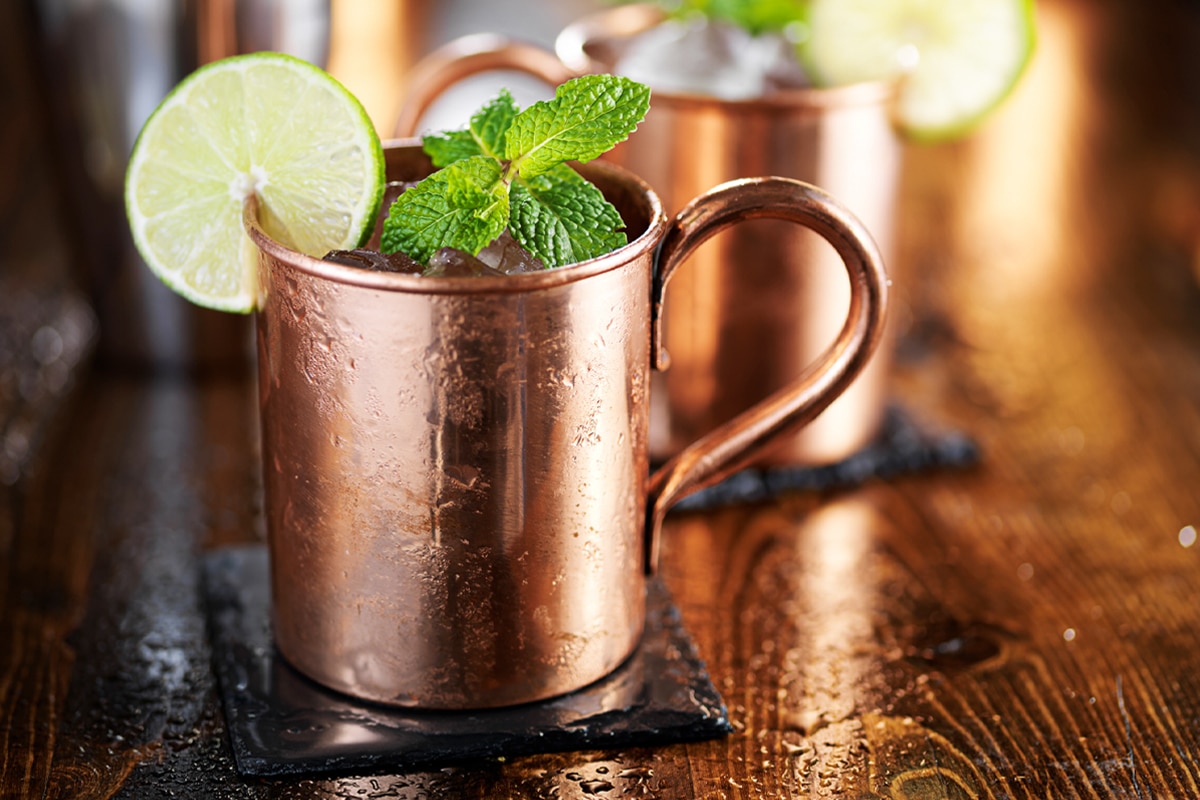 What is a Moscow Mule?
You may have thought that the 'Moscow' in Moscow Mule meant that the cocktail originated from Moscow, Russia. The cocktail, however, was created on the sandy shores of Los Angeles, America, years before the Cold War erupted. From here, it's unsure how the beverage was made and added to the menu. Some say it was made in partnership between a bar manager in L.A. and a Smirnoff executive who wanted to sell vodka to the Americans. Others believe it was a collaborative effort between bar owners across the city, who had a surplus of ginger beer and copper cups that we're going to waste. Some even believe that aliens are responsible for the cocktail, and while we don't have the evidence to disprove them, we don't believe this theory.
One thing we know for sure is that it worked (whatever the plan was), and by the late 1960s, the Moscow Mule was selling like crazy across the country. The copper cup helped patrons and owners of the clubs to see the popularity of the Moscow Mule. The curiosity surrounding the unique copper cups also led to more and more customers giving the cocktail a try.
What is in a Moscow Mule?
Ginger Beer – The ginger beer in this recipe isn't a recommendation. You can't just swap this out for some half-arsed ginger ale. You need ginger beer, and a high quality one too. Branch out from your Bundaberg's and experiment with more natural ginger beers on the supermarket shelves. The ginger cuts through the sharpness of the vodka, so we can't stress enough how important a good ginger beer is to this cocktail.
Freshly Squeezed Lime – As with all the ingredients in this cocktail, you're going to want the highest quality, for the highest quality outcome. That's why you've got to go out and get limes for your lime juice. The lime juice you find pre-bottled is often flat and watered down, leaving you without that acidic tang we're needing for the ultimate Moscow Mule. A freshly cut lime also works great for presentation.
Vodka – Possibly the star of the show, is the vodka. Without it, you're just drinking limey ginger beer. That's why we've covered the range of vodkas in a later part of our article. Stick around to the end for more.
Ice, Copper Cups and Stirring Rods – While many may argue that the copper cup and stirring rod are purely cosmetic items, they couldn't be more wrong. Copper is a conductor, meaning that the cup will take on and spread the hot or cold temperatures in the cup. This will regulate the temperature of your cocktail, making for a consistently refreshing drink. The stirring rod has a similar purpose. While you consume your drink, it's not uncommon for the vodka to sit at the bottom of the cup. As the name suggests, you can stir your drink with the rod, for a consistent mouthful of Moscow Mule every time. The ice makes the drink cold. But you knew that one, right?
Moscow Mule Ingredients:
60ml Vodka (of your choice)
15ml Lime Juice (freshly squeezed)
180ml Ginger Beer (remember, beer, not ale)
Ice cubes
Best Moscow Mule Recipe
When it comes to the best Moscow Mule recipe, the topic is up to much debate. Rather than buy into the contention ourselves, we've gone right to the top, enlisting the help of the International Bartenders Association. The world-renowned organisation has lifted the lid on the iconic recipe, giving us an insight into how to make the perfect Moscow Mule. Here is their Moscow Mule recipe;
Squeeze lime juice into your copper mug. Drop the used up lime into the cup, or leave out, and place a fresh slice of lime on top for presentation later on.
Add ice cubes, then pour in the vodka and cold ginger beer.
Serve with a stirring rod and optional slice of lime mentioned earlier.
Enjoy!
You'll also like:
The Best Mint Julep Recipe For Derby Day
The Best Dark and Stormy Recipe
How to Make the Perfect Espresso Martini
Best Vodka for a Moscow Mule
As promised, we'll now be getting into the best vodka for your next Moscow Mule. Remember, it's one vodka per drink, you won't be doing yourself any favours using 60ml of every vodka in the one copper cup.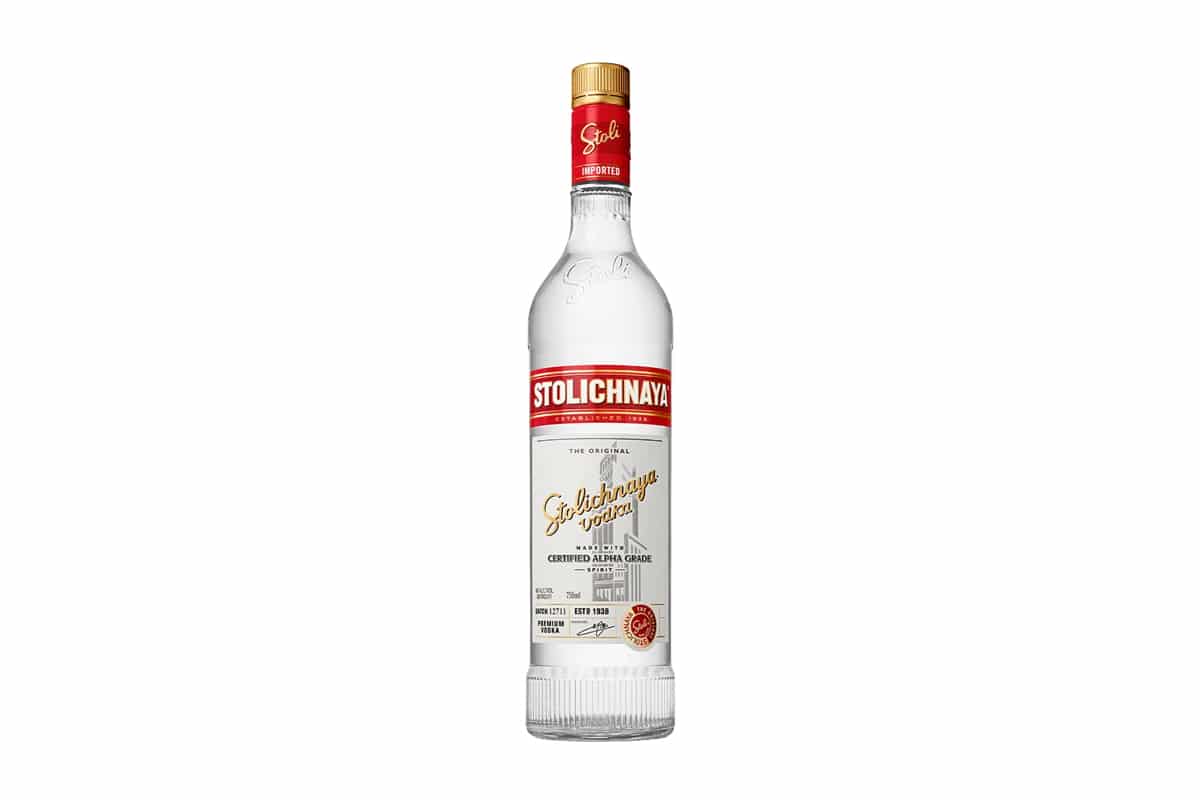 1. Stolichnaya Vodka
Stolichnaya Vodka is the Latvian love potion made from hand-selected grain. Distilled three times at their distillery, the vodka is then filtered through birch charcoal and quartz sands, each leaving a flavourful impression on the vodka itself. The vodka is then blended with pure artisan water, for a truly iconic vodka that can be enjoyed mixed or straight.
ABV: 38%
Country: Latvia
Buy it here (AUS) Buy it here (US)
---
Featured Video from Man of Many
---
2. Smirnoff Red Label Vodka
From the brand we have to thank for the Moscow Mule in the first place (allegedly) we have the Smirnoff Red Label Vodka. We should all be familiar with the Smirnoff name, as it's probably the same stuff you were swapping for water in your parent's liquor cabinet. Produced locally in Australia, the vodka is triple distilled and filtered ten times for the ultimate clarity. We don't need to do the maths to know this is a great tasting vodka.
ABV: 37%
Country: Australia
Buy it here (AUS) The Whisky List Launches Massive Virtual Whisky Tasting for Lockdown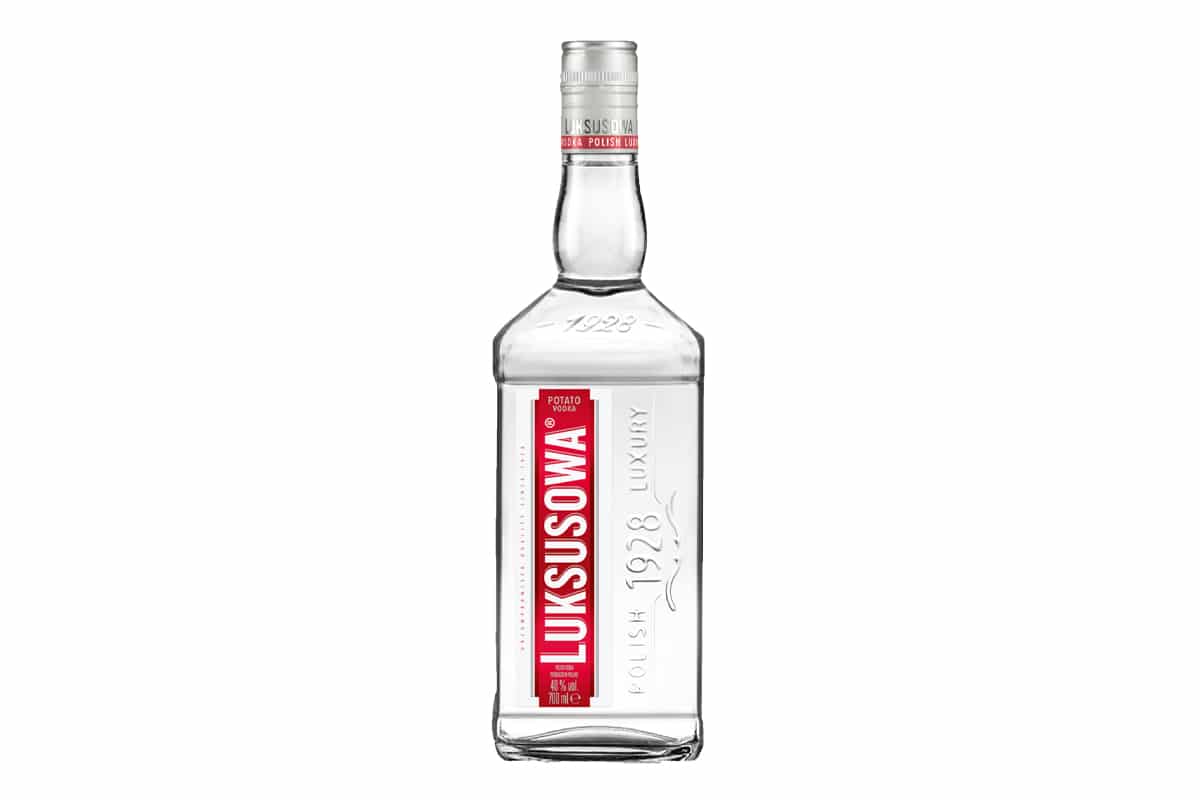 3. Luksusowa Potato Vodka
Potato chips, hash browns, mash, and vodka. It's clear that you can't go wrong will a well-cooked potato. Taking note of this, the expert distillers at Luksusowa have used potatoes in the production process of their vodka. Made in small batches, the vodka is overseen and tested throughout production, for the best tasting results.
ABV: 40%
Country: Poland
Buy it here (AUS) 11 Best Rooftop Bars in Canberra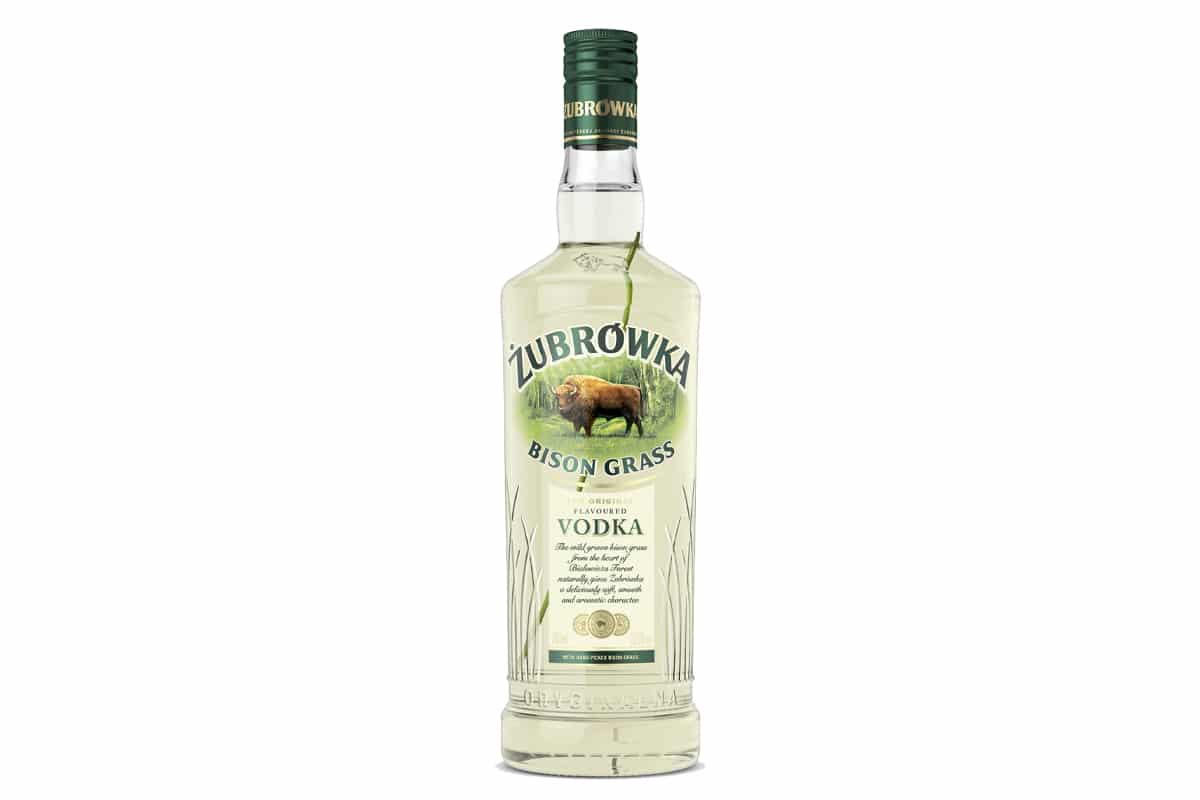 4. Zubrowka Bison Grass Vodka
Another great tasting Polish vodka is the Zubrowka Bison Grass Vodka. Winning gold at the 2019 San Francisco World Spirit Awards, Zubrowka is a long-standing and highly respected distillery. The Bison grass itself is dried out and used to flavour their vodka, with a single blade left in each bottle as a reminder of where it's come from.
ABV: 37.5%
Country: Poland
Buy it here (AUS) 'Cognac Couture': Hennessy Grabs Kim Jones for Exclusive Collection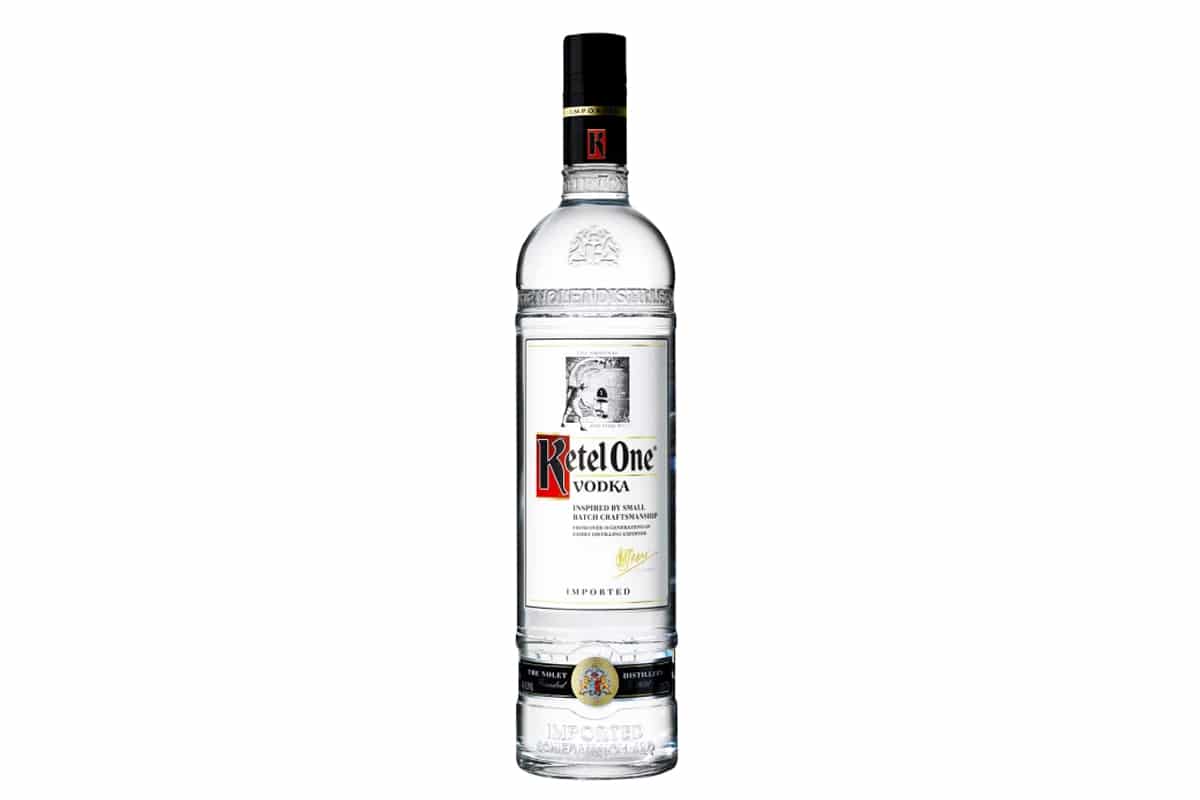 5. Ketel One Vodka
With over 300 years of experience in the game, you can be assured that the Notel Family's Ketel One Vodka won't let your Moscow Mule cocktail down. Crafted in smaller batches, each in copper pot stills, more focus in given to each batch. This focus and attention make Ketel One the perfectionists vodka.
ABV: 40%
Country: Netherlands
Buy it here (AUS) Buy it here (US)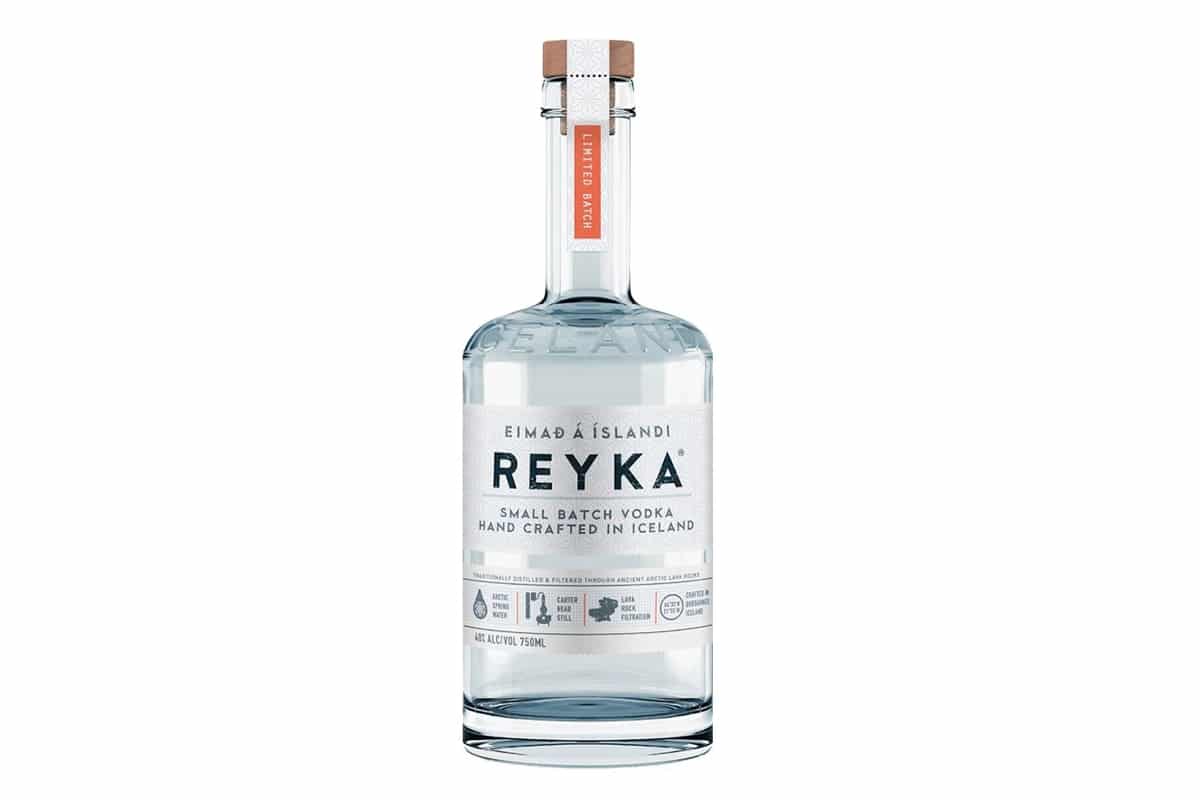 6. Reyka Vodka
Last, but not least, we have Reyka Vodka. From the aged and experienced to the new and invigorated, this Icelandic made vodka is made from the country's first vodka distillery. Their vodka is uniquely filtered through lava rocks, and made from the purest Icelandic spring water, making it a vodka forged through the elements. It's hard to believe they've done it this well on their first attempt, and we can't wait to see what variations and flavours they continue to produce.
ABV: 40%
Country: Iceland
Buy it here (AUS) Buy it here (US)
You'll also like:
The Best Mint Julep Recipe For Derby Day
The Best Dark and Stormy Recipe
How to Make the Perfect Espresso Martini
General FAQs
What do you need for a Moscow Mule?
For a Moscow Mule, you'll need ginger beer, lime juice, and vodka, presented in a copper cup with a stirring rod.
How do you make a Moscow Mule?
To make a Moscow Mule, mix together 15ml lime juice, 60ml vodka and 180ml ginger beer, and present in a copper cup with stirring rod.
What spirit is in a Moscow Mule?
Vodka is the spirit in a Moscow Mule.
---
Featured Video from Man of Many