Bondi's Icebergs Terrace Bar is Back Just in Time for Summer
On a good day, Icebergs Dining Room and Bar could be the best spot in Sydney to enjoy some fine dining and an Aperol. But when the mercury rises, the last thing you want to do is be trapped inside with a three-course meal. Anticipating this, the idyllic venue situated on the southern end of Bondi Beach has teamed up with Ketel One to bring back the famous Icebergs Terrace just in time for summer. After launching for the first time last summer, the terrace's native fauna has flourished and the bar is ready for another big season.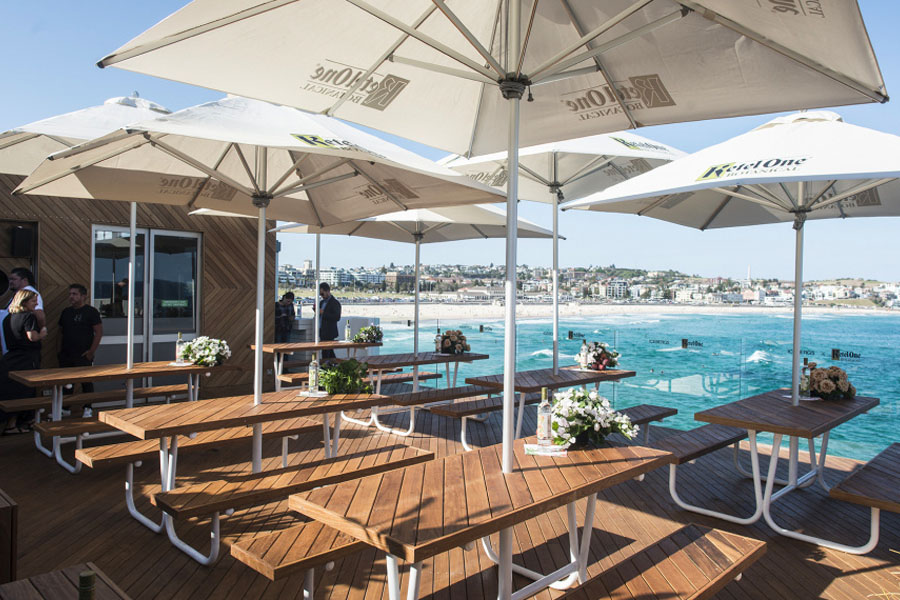 Serving Ketel One classic cocktails – such as the No. 930 (Ketel One, Passionfruit, Aperol, Thai Basil and Prosecco) and No. 152 (Ketel One, Peppermint Gum, Lime, Clarified Coconut Milk and Soda) – and with a bar menu curated by the Dining Room downstairs, the Icebergs terrace bar could be the best venue in Sydney this summer. Sip your spritzer as you watch the waves roll in on Bondi and look out towards the endless pacific ocean. It doesn't get much better than this.
Cocktails will set you back a reasonable $18 each but there is a selection of local and imported beers and wines available for those with a sensitive palette. With the ocean as their inspiration, the chefs will be serving a selection of Iceberg classics and some new favourites. Try the South Australian razorfish crudo with blackcurrant with saltbush and lovage pane fritti or the Koshihikari risotto made with scarlet prawn and XO. If that's a bit to fancy for you, you can always order the famous Iceburger made with a thick grilled beef patty on a brioche bun.
Icebergs x Ketel One Botanical terrace bar is open between noon–8pm on Fridays to Sundays all summer long.