Bundaberg Rum Sarsaparilla New Limited-Edition Release
It's safe to say 2020 has been a little different. To match up with these rather strange times, Bundaberg has brewed a brand new drink that brings two much-loved favourites together, Bundaberg Rum Sarsaparilla Limited Edition Cans. Widely available at Dan Murphy's liquor stores, this magnificent new Bundy Rum release is made with an authentic family recipe for an unrivalled original flavour. At under AUD$30 for a six-pack, you can't go wrong with a Bundy rum mixed with their delicious Sarsaparilla brew.
You'll also like:
Holy-Grail Bundaberg Rum-Flavoured Ice-Break Iced Coffee is Here
11 Best Whisky Clubs in Australia
Bundaberg Solera is (Finally) Back in Stock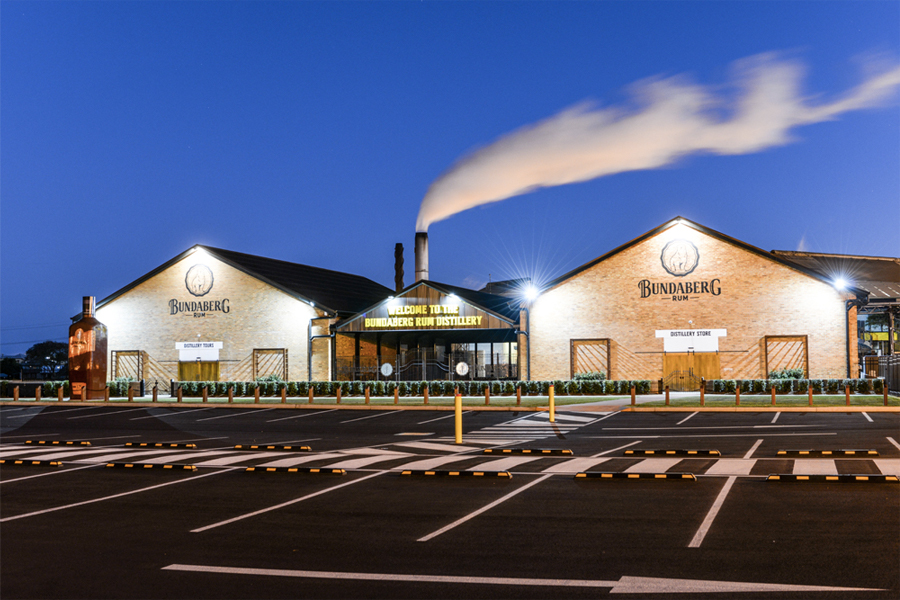 Brewed for over three days to extract maximum flavour, Bundaberg delivers every bit of flavour their Sarsaparilla can muster. Bringing out a nostalgic experience like no other, this perfect balance of bittersweet vanilla, caramel, wintergreen, and liquorice is best enjoyed straight from the can. Or if you're a little bit fancy, pour one out over some ice with some fresh lime and mint for an even more significant flavour infusion.
Coming well after the release of Bundaberg Rum Brewed & Crafted, the Polar Bear is again having a crack at adding some Sarsaparilla to its classic rum. This new Bundaberg refreshment is made from real sarsaparilla root, liquorice root, vanilla beans and molasses, for that rich, unique colour and of course, that incredible flavour. Combined with that classic Bundaberg Rum taste, this drink is definitely something special, if not a little bit different.
It goes without saying, but Bundy reckons this one is best enjoyed over a game of footy, preferably the NRL. And just to ram the point home, this limited-release drink will only be available until November, so crack one open for the Grand Final.
So as we approach "the pointy end of the footy season after a year of so many ups and downs, on so many fronts," said Bundaberg Rum in a statement, "to make sure we finish the season on a very delicious up, the team at Bundaberg Distillery decided to launch a limited edition Bundaberg Original Up Rum and Sarsaparilla, just in time for footy finals and State of Origin!"
Bundaberg Rum Sarsparilla Limited Edition Stats:
Type: Rum
Size: 375mL
Region: Australia
Standard Drinks: 1.3
Alcohol Volume: 4.5%
If you are a fan of Bundy, Sarsaparilla or just things that quite frankly have no business working harmoniously, the new Bundaberg Rum Sarsaparilla mix is a must-cop.
You'll also like:
Holy-Grail Bundaberg Rum-Flavoured Ice-Break Iced Coffee is Here
3 Recipes to Make the Perfect Moonshine Cocktail
Bundaberg Solera is (Finally) Back in Stock
What is a rum and Sarsaparilla called?
There is no official name for this combination.
What is Bundaberg sarsaparilla?
Bundy Rum Sarsparilla is a limited edition release from 2020 that's made with real sarsaparilla root and classic Bundaberg Red Rum.