Coca Cola's New Flavour 'Batch Blends' is Adult Coke
Enjoy.
While it may feel like the Coca-Cola Company keeps flogging a dead horse in terms of new flavours (remember when your options were just "Coke" and "Diet Coke"?), you can't deny their efforts for innovation. As discerning drinkers are imbibing less and less on the hard stuff, the ubiquitous brand has swooped in to create a Coca-Cola for adults to enjoy after dark.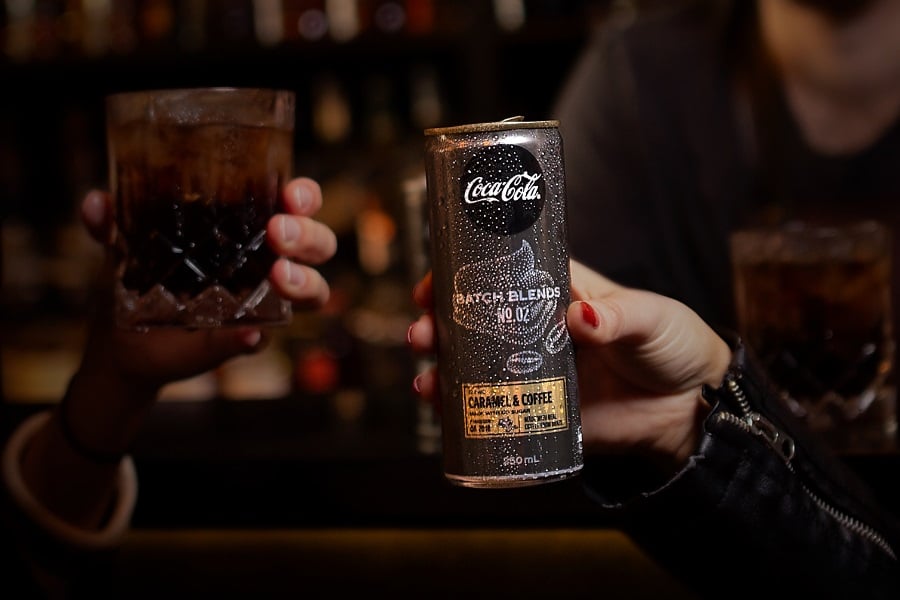 Dubbed "Coca-Cola Batch Blends", the two new flavours are offered up in 250mL cans, and are designed to be sipped on their own, as a mixer, or used in cocktails. Batch No. 01 blends coffee and chocolate flavours with the distinctive tastes of Coca-Cola, while No. 02 is a sweeter mix of caramel and coffee. Coffee for both blends has been sourced from Brazil.
It's common knowledge that the earliest incarnations of the brown fizzy stuff were coca wines, which were considered "medicine" at the time. Originally invented as a way to kick his comprehensive post-war morphine habit, founder and amateur alchemist John Pemberton's first recipe blended booze with Bolivia's finest shout louder powder.
This recipe has obviously been tweaked just a tad over the years to make it legal, replicable, and kid-friendly, and while the first ever Coca-Cola has been long off the market, Batch Blends is a slightly more adult version to keep grown-up fans of the drink sated.
And let's be honest, there comes a time in every adult's life where you shouldn't be drinking Red Bull after dark.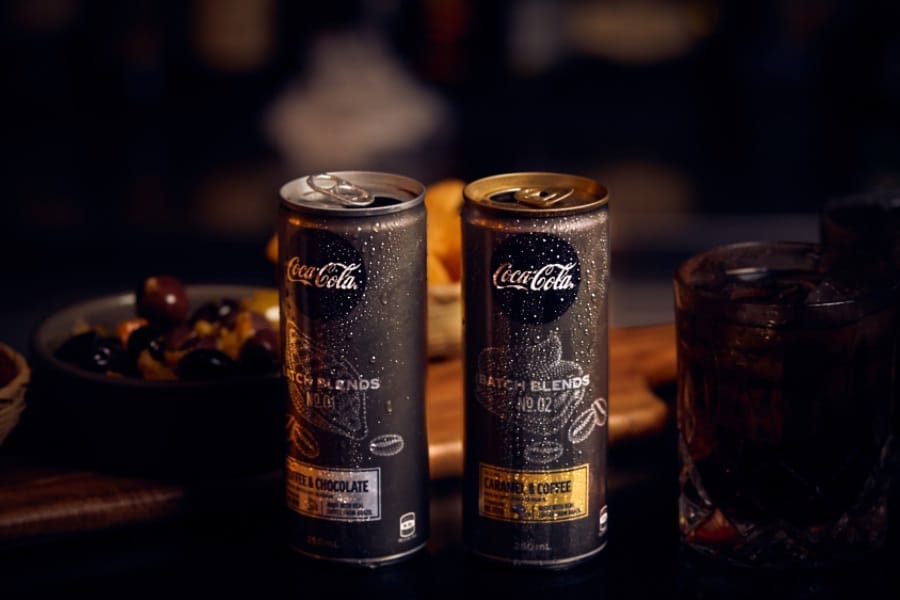 "Coca-Cola Batch Blends have been crafted for the curious mind and those after drinks with more adventurous flavours", says Marketing Director at Coca-Cola Australia Lucie Austin.
"This premium range gives Australians the chance to explore sophisticated tastes in social settings when out and about enjoying a drink or a meal with friends. Coca-Cola Batch Blends are the perfect little reward after a long day or whilst celebrating special moments"
Getting your hands on a can might be tricker than you think though; the new range is only being debuted in select bars and restaurants, with a handful of cafes and hotels also offering the Batch Blend series, in an effort to maintain exclusivity and a mystique.
"You'll need to keep your eyes peeled as we've chosen a limited selection of venues where Batch Blends will be ranged."
Happy hunting, teetotallers.