Tried & Tested: The New Limited Release Wine Collection From Jacob's Creek
One of Australia's biggest wine producers, Jacob's Creek remains best known for their affordable—but nevertheless exceptional—global output. With a new range of limited releases, the beloved label is showing off their premium side. We were lucky enough to sample six of these signature wines, picking up all kinds of unique flavours and textures from each one. Their in-house expert walked us through the experience by way of a virtual video call, sharing insights about both the new limited range and the vineyard's proud heritage. What began ages ago with the planting of the first grapevines in Barossa Valley eventually became this massive winemaker, which continues to operate along the banks of Jacob's Creek.
Driven by passion and place alike, the brand is now enjoyed throughout Australia and the world at large. Their new collection was crafted with absolute precision and limited to just a few bottles, hence the name. Whilst coming in at a higher price point than its popular brethren, each wine is still quite affordable when compared to the standard premium fare. Throw in the quality of production and superb taste to match and we don't expect these releases to stay on the shelves for very long. Here's a closer look at the ones we tried for ourselves: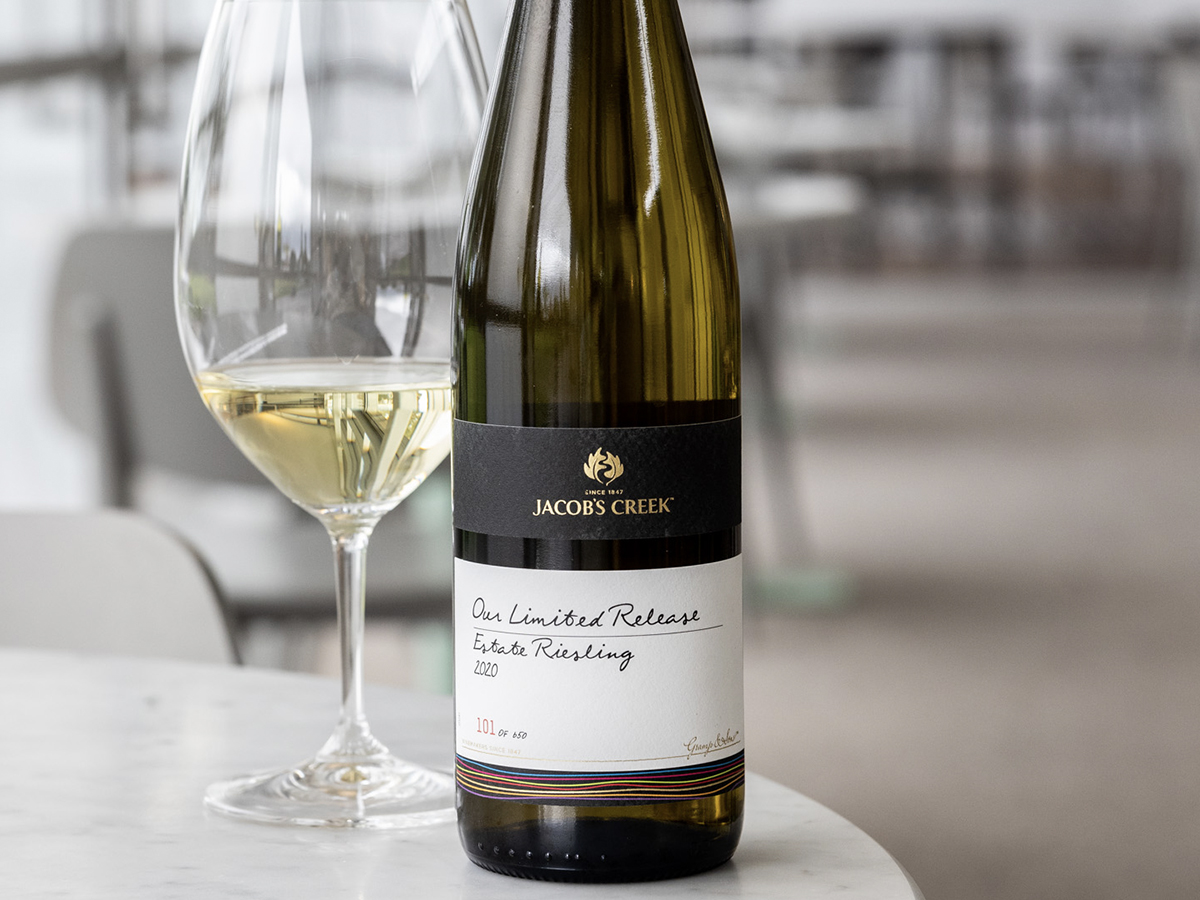 Jacob's Creek Limited Release Estate Riesling 2020
We love a delicious Riesling and this one didn't disappoint in the slightest. It opens on a nose of lemon and lime, with hints of vanilla pod, cinnamon, and nutmeg. That citrus element carries through to the palate, where it's joined by creamy meringue and a tart, tangy finish. An extremely complex and intriguing expression, this one is best enjoyed with a winter's roast chicken or risotto over the cooler months.
RRP $49.99/bottle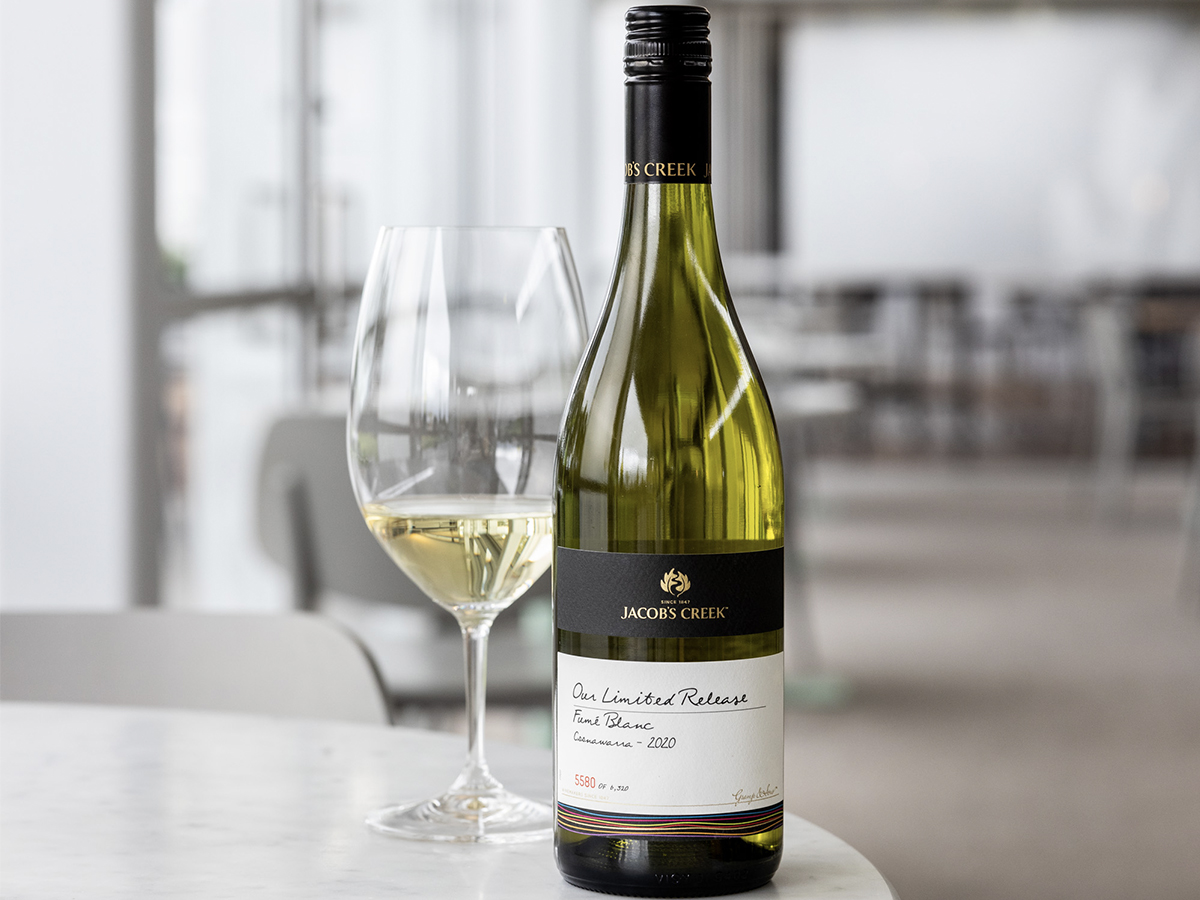 Jacob's Creek Limited Release Fume Blanc 2020
An underlying oak influence informs the texture and structure of this limited release, which otherwise exhibits the quintessential qualities of a classic Sauvignon Blanc. Tropical and floral in character, it retains a creamy edge and round palate with a zesty finish. This is a truly versatile expression that pairs perfectly with warm chicken salad or freshly cooked shellfish in a light butter sauce.
RRP $29.99 / bottle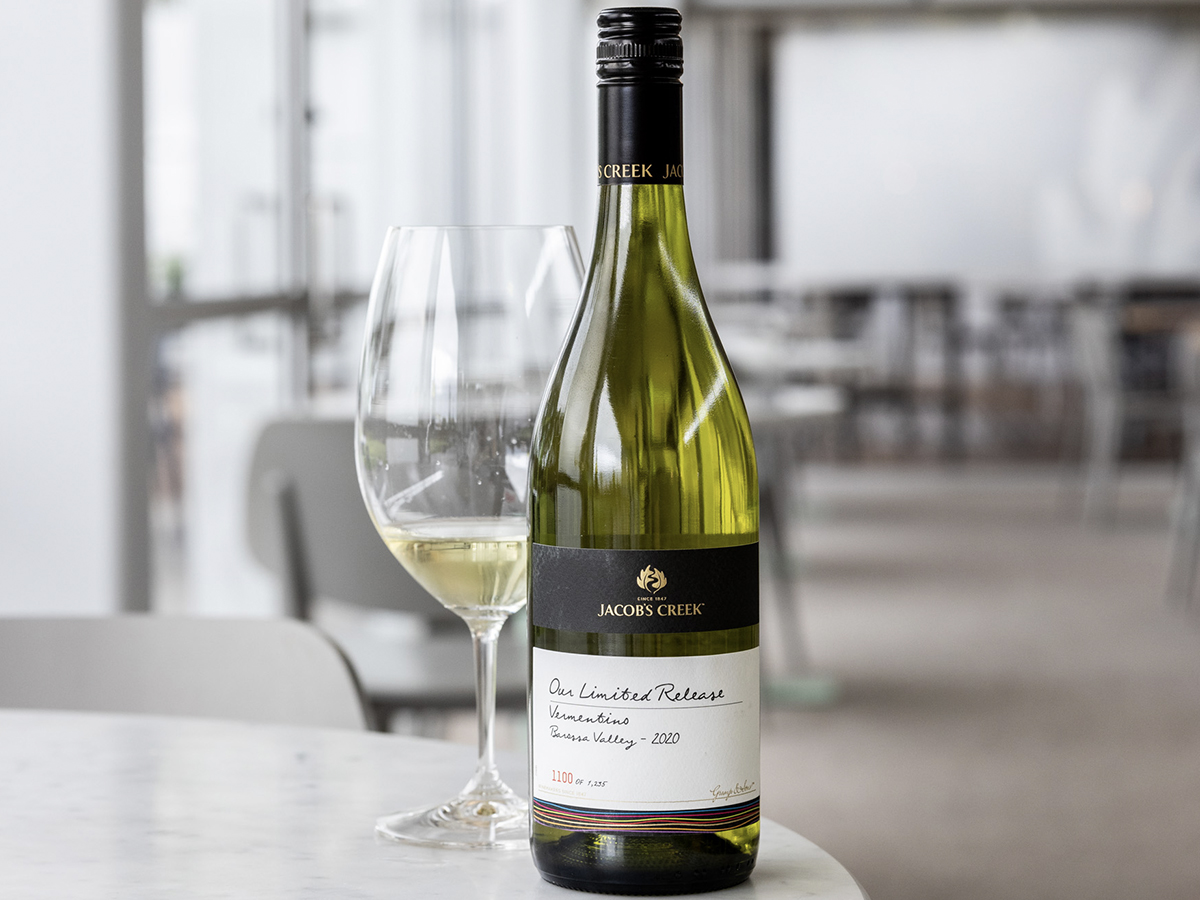 Jacob's Creek Limited Release Vermentino 2020
It's love at first sip with this signature release, which opens on balanced notes of citrus and meringue before showing off its tangier side. The fruit that created it was pressed directly into barrels, meaning no two of those barrels were exactly the same. Blended to perfection, it's best enjoyed with a chicken pot pie, mushroom risotto, or crispy skin duck breast with poached figs.
RRP $29.99 / bottle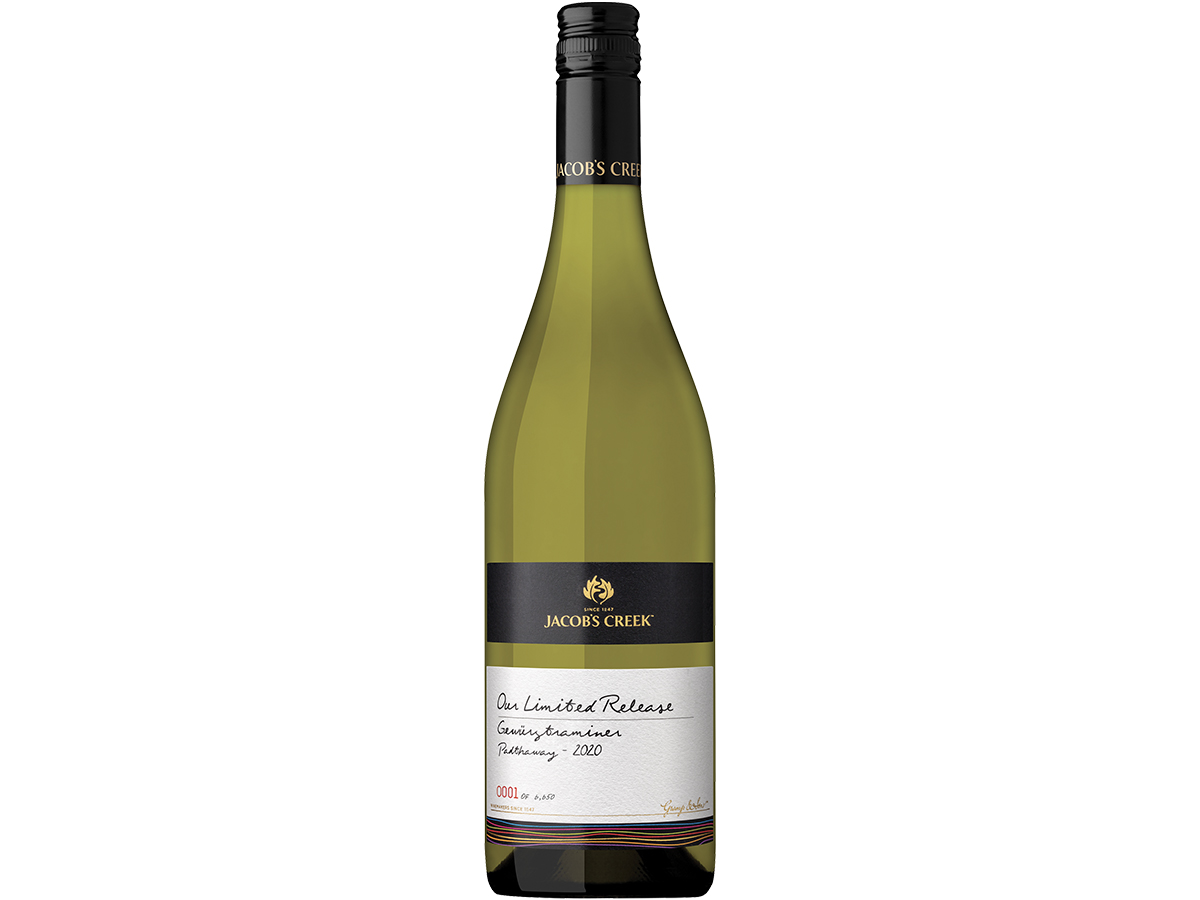 Jacob's Creek Limited Release Gewürztraminer 2020
Crafted from German Gewürztraminer grapes, this easy-drinking wine goes by the nickname of "Geewhizz." You might find yourself uttering that very expression when you behold its clever balance of lightweight structure and bold character. A generous mouthfeel gently opens with hints of vanilla custard, lychee, and lemon, with a residual sweetness common to the "half dry" style. The use of 20% seasoned French oak imparts a subtle pavlova creaminess. An ideal beginners' wine, this one pulls off the impressive feat of pairing perfectly with spicy foods like Thai beef salad, tacos, enchiladas, curry, and more.
RRP $29.99 / bottle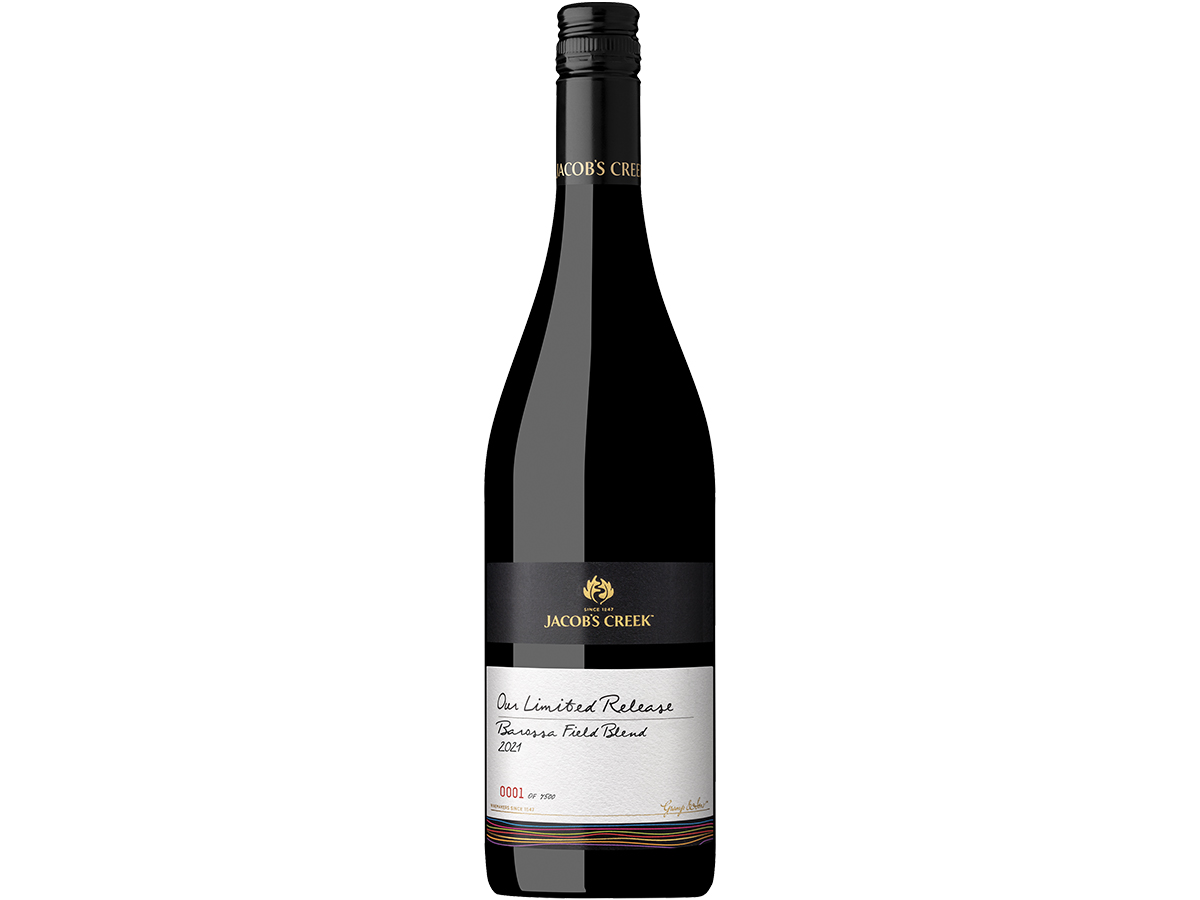 Jacob's Creek Limited Release Barossa Field Blend 2021
Sourced from the label's Heritage Vineyard on the banks of Jacob's Creek, this blend of Sangiovese, Shiraz, Negroamaro, and Sagrantino was harvested together on the same day in February 2021, and then fermented in a small closed fermenter. There was minimal intervention during the production process, allowing the individual tenets of each varietal to marry in an organic fashion. A short maturation period in old oak barrels lends the wine a youthful and fruit-driven character, further defined by an impeccable sense of balance.
RRP $29.99 / bottle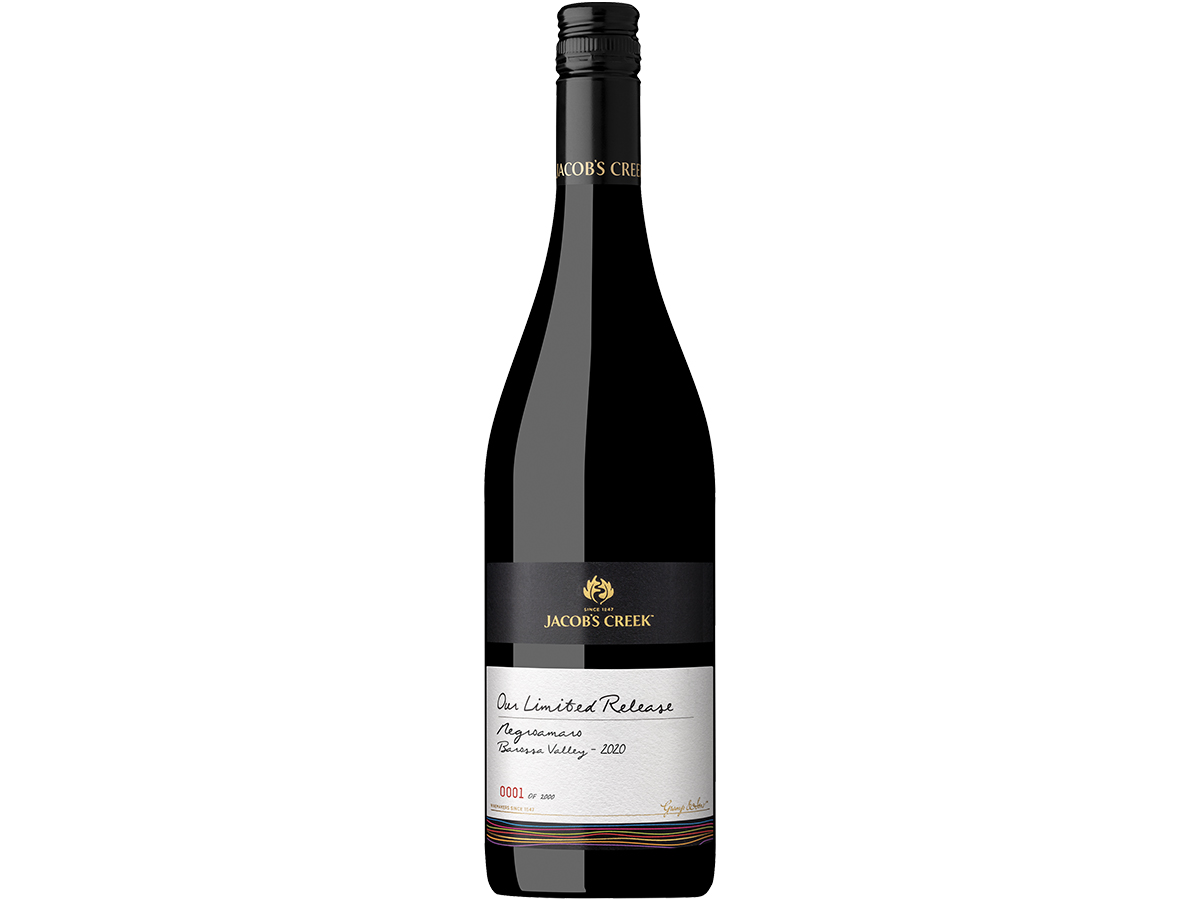 Jacob's Creek Limited Release Negroamaro 2020
Winner of the Gold Medal at the 2021 Australian Alternative Varieties Wine Show, this Negroamaro is an ultimate food wine and instant conversation starter. Its source grapes were handpicked early from the label's Heritage Vineyard and then left to fully ripen whilst air-drying on racks, in a technique known as "appassimento" that's rarely used in Australia. The resulting wine is gloriously complex and packed with dimension, with a rustic nose and palate of cherry, spice, and charred leek with a fine gravelly finish. Pair it with red meat such as kangaroo steak and prepare to savour every sip.
RRP $29.99 / bottle
Jacob's Creek definitely stepped it up for this premium collection of limited releases, which we were delighted to sample in our office. Elegant by design but still quite affordable, they simply beg to be opened and enjoyed by groups of people at a time (as opposed to stowed away for eternity). Score a few bottles before they're gone and bring them out at the next dinner party, pairing them with the foods we mentioned above and relishing their nuanced flavours and textures. Here's to great wine and all the great memories it brings.