The Difference Between Single Malt and Blended Whisky
There's a good chance that the term "blended whisky" has a negative connotation when you hear it or see it listed on a bottle label. This is likely for a variety of reasons. For one thing, single malt whisky is often thought of as the pinnacle of the whisky world (especially in Scotland). This is because it's a malt whisky made from only malted barley. While other countries have different rules, single malt scotch whisky has a few other important rules, but is single malt whisky really any better? Well, considering that of all the Scotch whisky sold in the world, an estimated 90% of it is a blend, the simple answer would be no. In reality, single malt is the more intricate of the two processes, however, quality is very much a personal opinion. That's where this guide can help.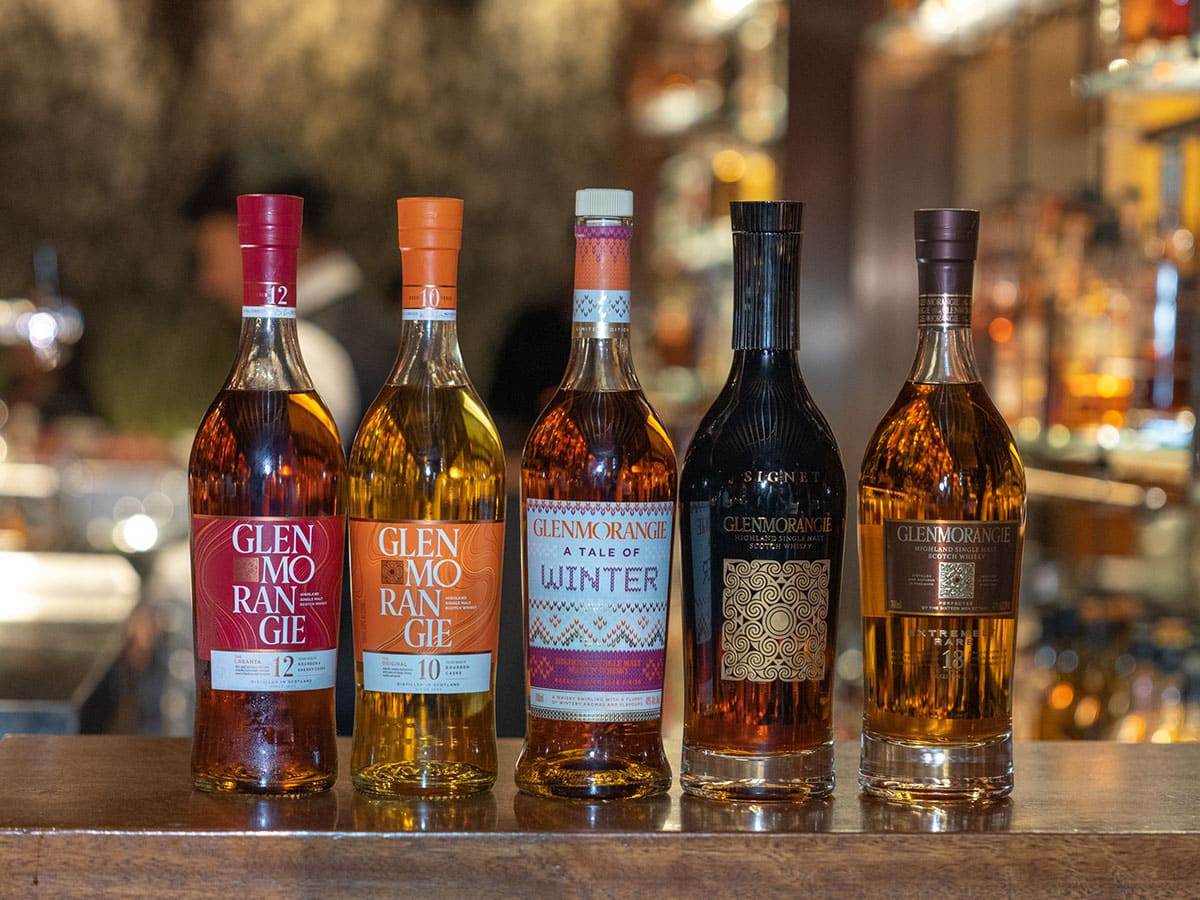 When a blended whisky carries an age statement (i.e. 12 years, etc), that statement pertains to the youngest whisky in the blend. For example, Johnnie Walker Black Label 12-Year-Old consists of whisky that's been aged for 12 years or more. The biggest misconception about this whisky is that because of this, the quality is lacking. We asked the whisky experts if there's a misconception about the quality of Scotch Whisky that's blended, and here's what they had to say.
"There's absolutely a misconception about blended whisky! For the longest time blends were the king of whisky, only in the last 50 years or so did single malt Scotch whisky become popular. That isn't to say that every blended whisky on the market is good – there are certainly some underwhelming drams out there – but they've definitely received an undeserved bad rap over the last few decades," said Oliver Maruda, a whisky expert and co-founder of The Whisky List.
What is Single Malt Whisky?
Among these other rules, this 100% malted barley-based whisky can only be produced at one distillery. It can be, however, whiskies from various bottles. As long as they all come from the same distillery. All bottles of Laphroaig single malt whisky come from Laphroaig. The same goes for Glenlivet, Glenfiddich, Craigellachie, and every other distillery crafting single malt whisky from Taiwan to Tampa.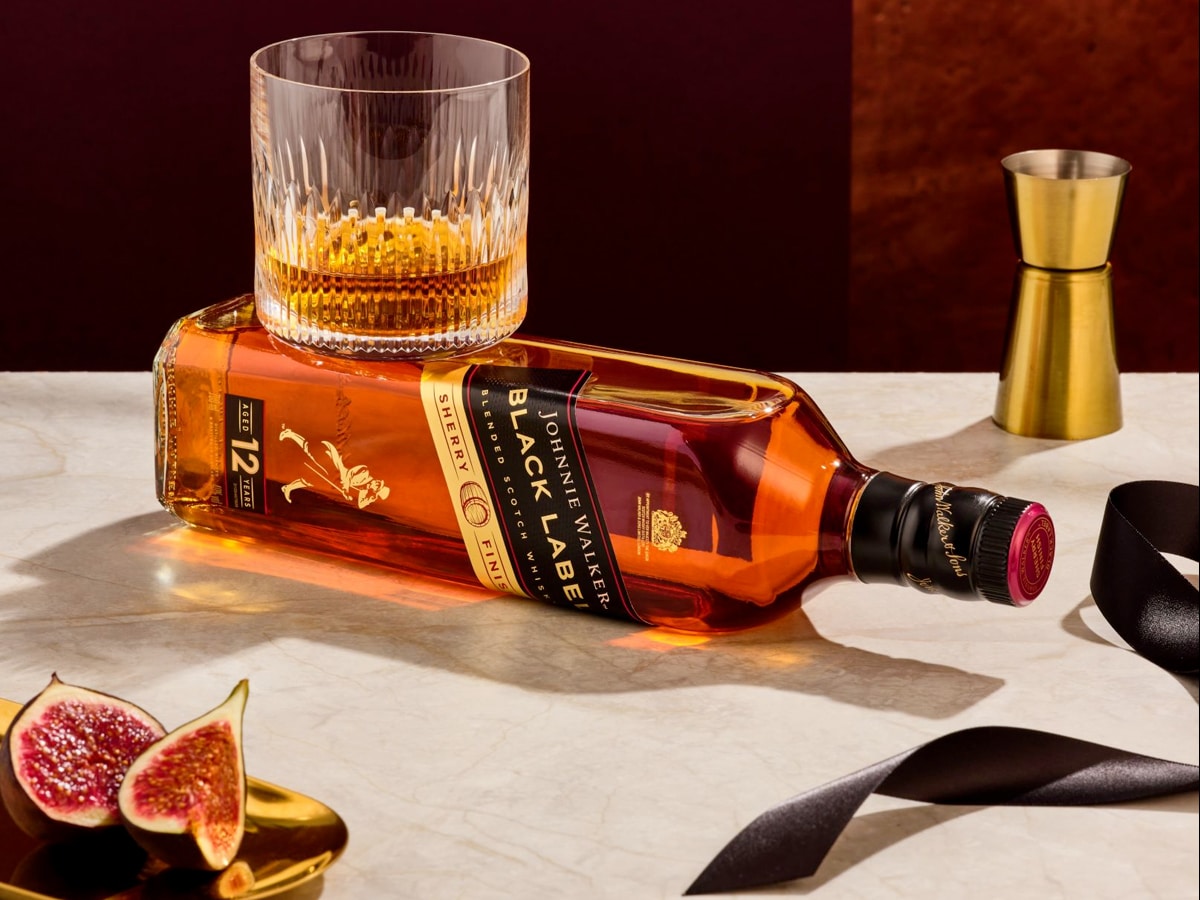 What is a Blended Whisky?
Due to this higher quality, single malt Scotch almost always more expensive than blended Scotch whisky. On top of being much cheaper (sometimes bottom shelf quality), blended Scotch whisky is (as the name would suggest) a blend of malted and grain whiskies from multiple different distilleries.
It's pretty much a free-for-all as blenders select whiskies to blend together to create the aromas and flavours they're looking for. This is why the likes of Chivas, Famous Grouse, and many Johnnie Walker blends are much cheaper than their single malt counterparts.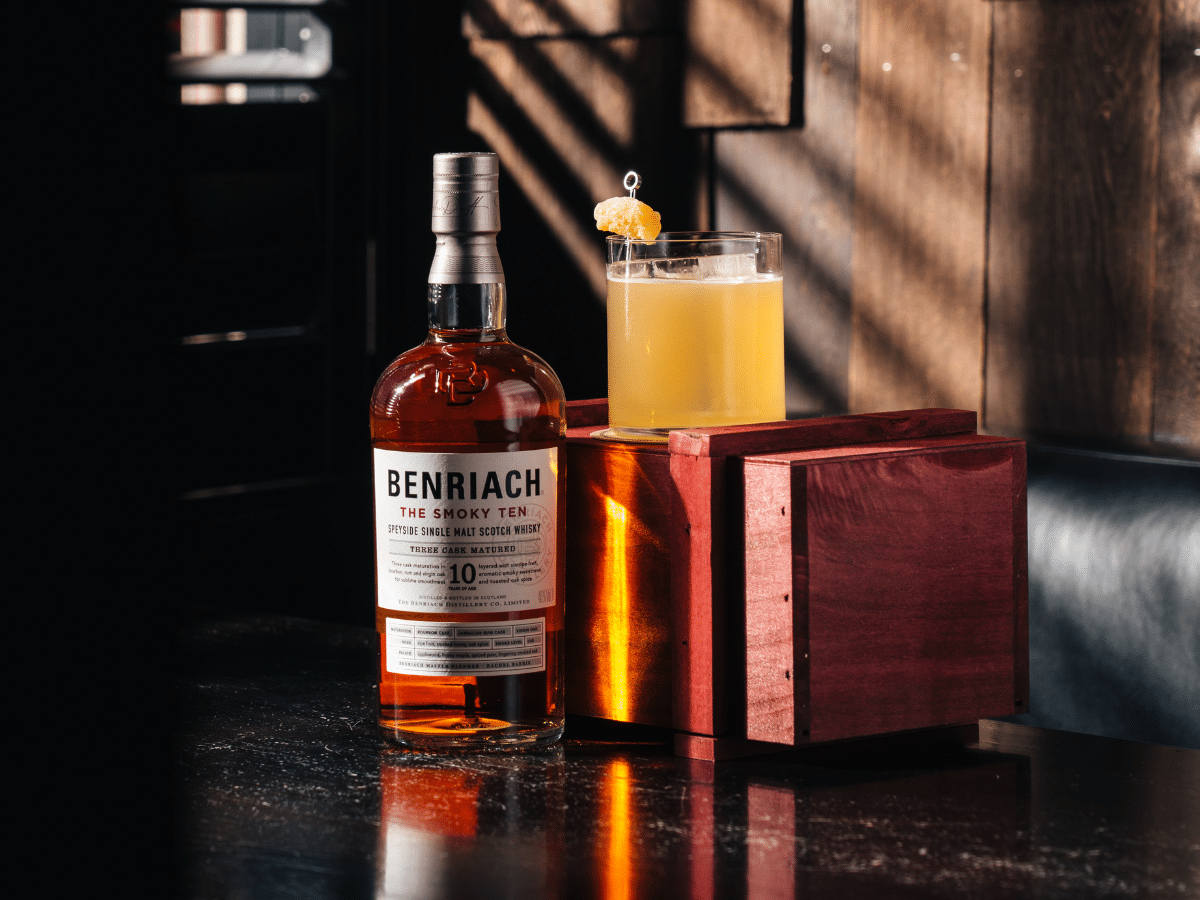 What is the Difference Between Single Malt and Blended Whisky?
To reiterate, in the simplest terms, single malt whisky is a whisky from one singular distillery. Sure, it can be a blend of various barrels of differing ages as well as aged and finished in different woods (like ex-bourbon, French oak, or sherry-seasoned casks to name a few). It simply needs to be an expression made from whiskies from one distillery.
Blended whisky on the other hand is a little trickier. That's because, as we mentioned before, it's a blend of malt whisky from multiple distilleries, a blend of grain whiskies from multiple distilleries, or a mix of the two styles procured from various distilleries. That's it.
But just because blended whisky is generally less expensive and is made up of a mixture of whiskies from multiple distilleries, does this mean that all blended whisky is bad and not worth your time? The simplest answer is absolutely not. There are myriad great blended whiskies well-suited for mixing with and just as many perfect for sipping. The best part? Even the best ones won't set you back a fraction of the price of a long-aged single malt whisky.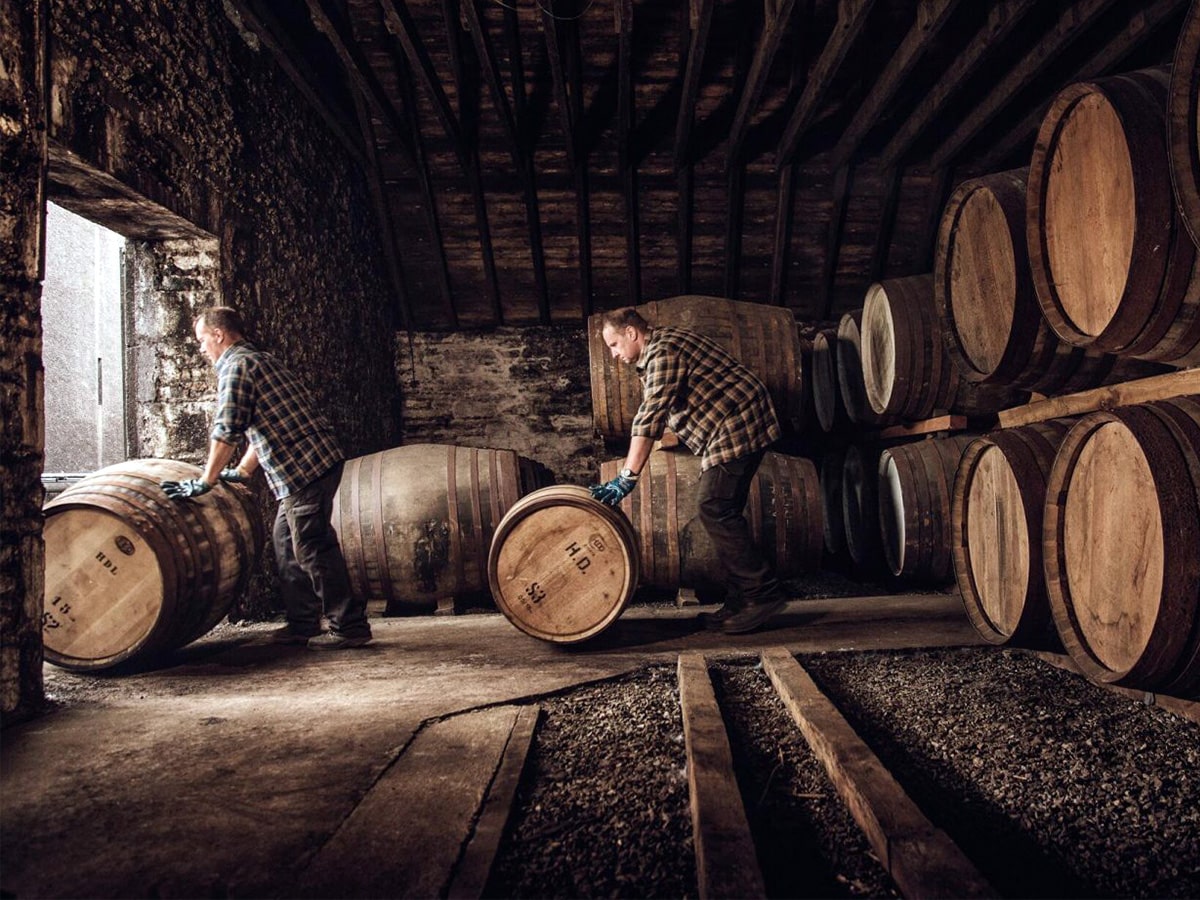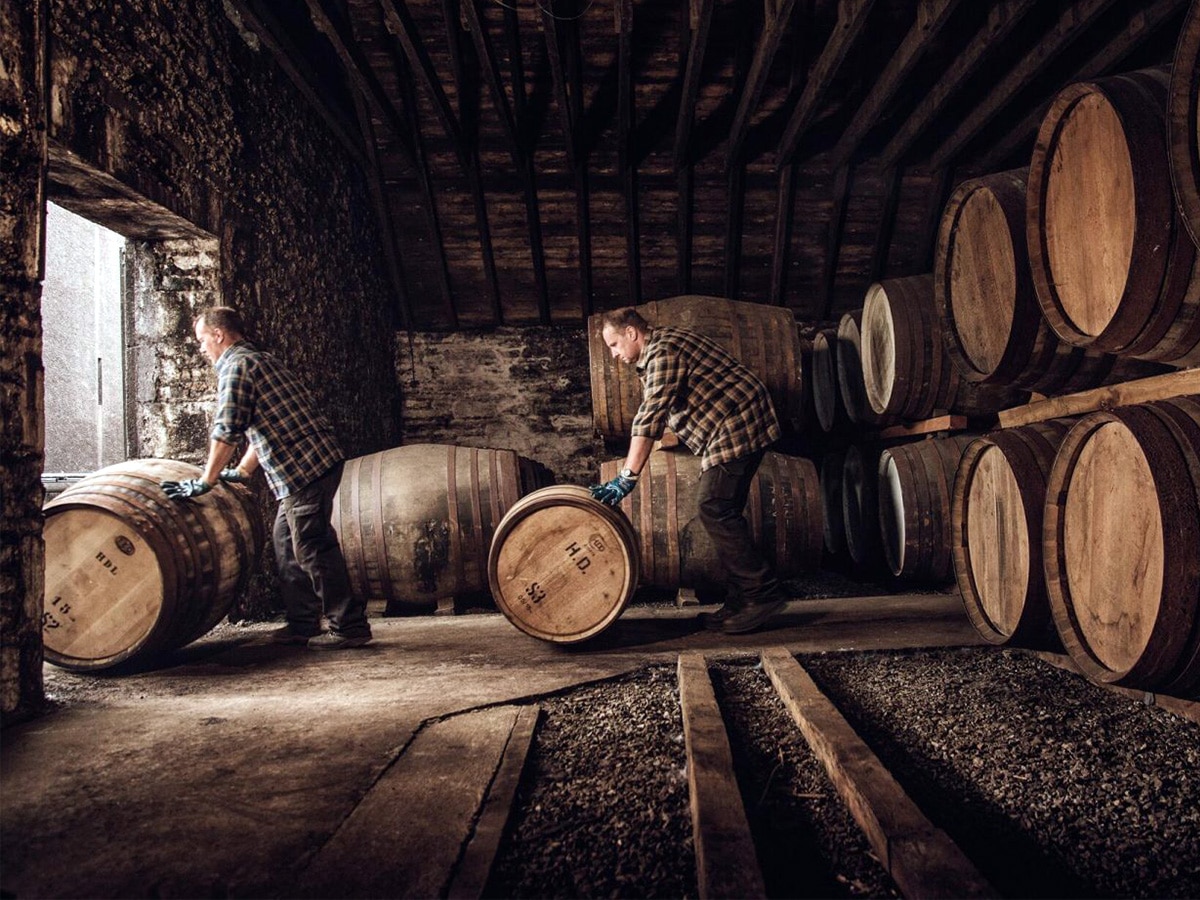 Blending vs Vatting
If you want to get technical, blending and vatting mean the same thing. Well, at least they used to. The term vatting is used to describe the blend made by combining different barrels of whisky from the same distillery together. This is a technique used to make single malt whisky. Blending, on the other hand, is used to refer to a whiskey made by blending barrels of whisky from multiple different distilleries.
In the easiest terms, vatting is single malt whisky and blending is (you guessed it) blended whisky. Once again, just because they are different, this doesn't mean one is better than the other. In fact, depending on the blend, it wouldn't be impossible to assume they a blender could make a blended whisky with more flavorful barrels since there are so many more to select from.
Age Statements
Age statements are tricky in the whisky world. While many well-known single malt whisky has their bottles adorned with them (like Lagavulin 16, Caol Ila 10, GlenDronach 15, and others) many others (like Aberlour A'bunadh and Ardbeg Corryvreckan) don't. It's a lot less common when it comes to blended whiskies, but not impossible.
A great example is Chivas Regal which lists its age on most of its expressions, however, Johnnie Walker, one of the most well-known brands, often doesn't. It simply has different labels to show consumers which expressions are more complex and longer aged.
Price
Clearly, there's a bit of a price difference when you take a general look at single malt versus blend whiskies. If you were to take a look at online retailers or peruse the aisles of your local liquor store, you'd see that many single malt whiskies are $50 and well beyond (into the thousands of dollars depending on the age and rarity of the expression).
Even most of the more well-known beginner single malts are $60 and above. On the flip side, you can find blended whiskies from The Famous Grouse, Chivas, Compass Box, and others for half that price.
Consistency
Consistency is another term to think about when comparing single malt and blended whiskies. Both single malt and blended whiskies are made up of blends of various barrels. We've already learned that the major difference lies in where the whiskies come from. Single malt comes from one distillery, but the expression can be a blend of various different barrels. Blended whisky, on the hand, is made up of multiple different barrels of whisky (grain, malt, or both) that come from various different distilleries. Both are crafted to maintain integrity and consistency throughout.
But the bigger the batch and the more barrels are included from different distilleries and you can be there will be at least a tiny change in consistency. But, in general, consistency shouldn't be much of a concern when picking between single malt and blended whisky.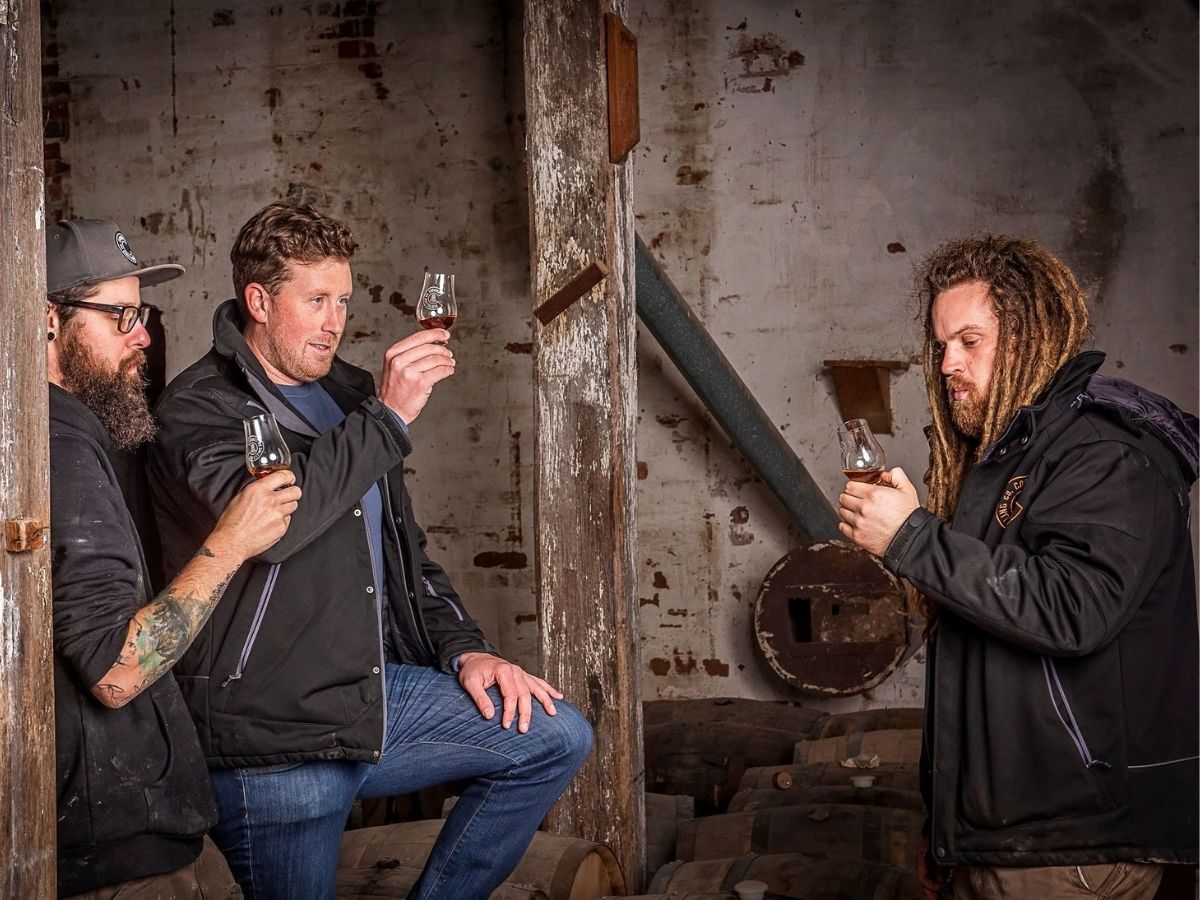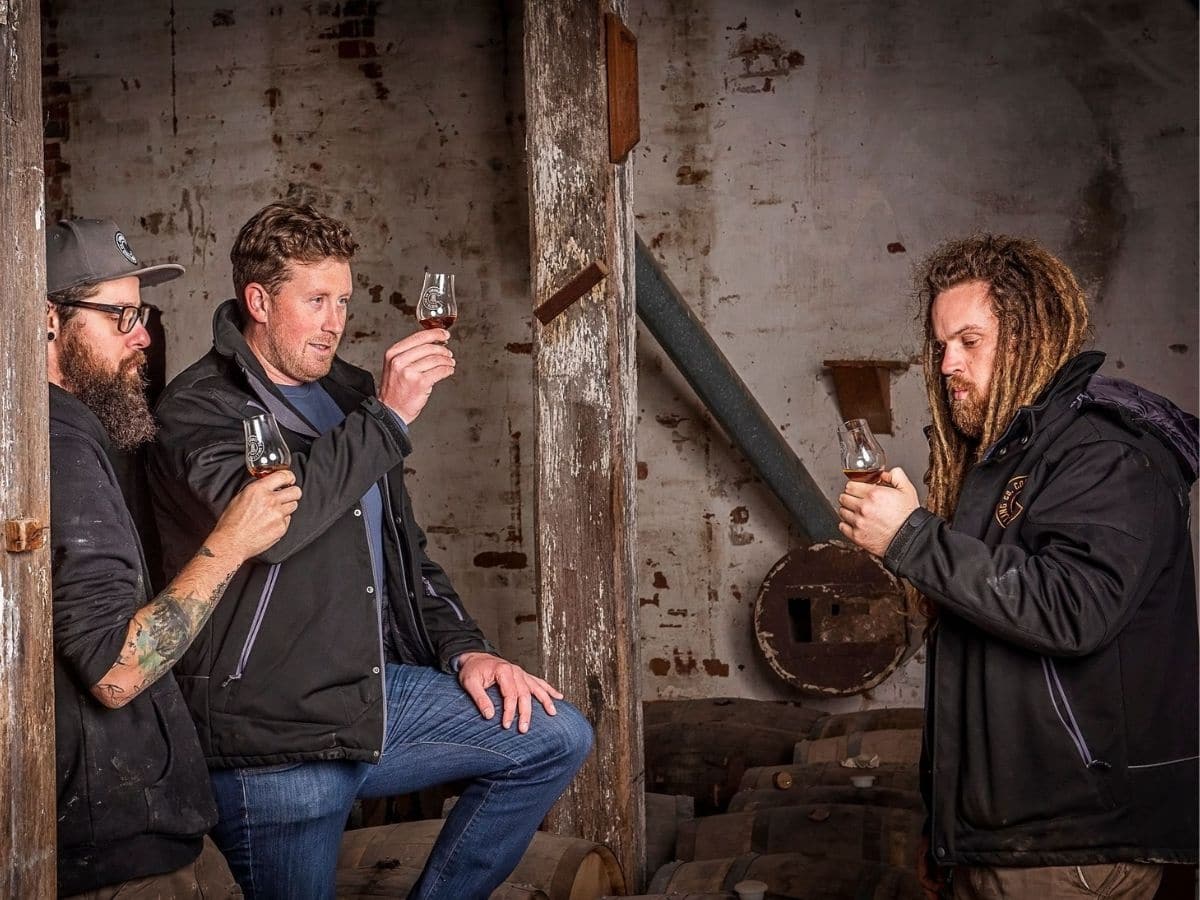 Is Single Malt Whisky Better than Blended?
This is a very difficult question for a variety of reasons. It's easy to put down blended whisky as "less than" and hold up single malt whisky as if it's some magical drink that belongs on a pedestal. Single malt Scotch whisky gets most of the press with its long-aged, sometimes fairly expensive, sought-after releases and fanatical aficionados. In fact, at the 2020 International Whisky Competition, a blended whisky pipped all players to the post. Dewar's Double Double 32 Year Old scored 96.4 out of 100 points from the judge, claiming the title of Whisky of the Year and confirming the true arrival of premium blended Scotch.
Blended whisky just doesn't have the same fanfare as its single-malt cousin. But which one is actually better? Well, the simple answer is that it's up to you. There are myriad, well-made, high-quality blended whiskies worthy of slow sipping in Glencairn glasses in front of a roaring fire. The simple truth is that neither is better. It's all about what you prefer. Blended whisky is cheaper in general, but that doesn't make it worse.
General FAQs
Is blended scotch as good as single malt?
his is a difficult question that was briefly touched upon above. It's easy to say that single malt whisky is better than blended Scotch, but the answer is much more complicated. Blended Scotch is better for budget-minded drinkers, but can be just as flavorful and complex as much of its single malt whisky counterparts.
Is Jack Daniel's blended or single malt?
Jack Daniels is neither a blended nor a single malt whisky. In fact, Jack Daniel's is technically listed as a "Tennessee whiskey". And while it fits most of the criteria of bourbon, it's also not listed as a bourbon because of its use of the Lincoln County Process of filtering through charcoal. Don't even bring up all the other reasons it could be considered a bourbon unless you want to get into a screaming match with a whisky drinker.