Starward Tawny #2 Unveiled: Award-Winning Whisky Return
After a breakout result that saw it take home Best Worldwide Whisky at the Hong Kong International Wine & Spirit Competition in 2020, Starward Whisky has returned to the drawing board. And the result is incredible. Taking the lessons learned from the original Tawny Cask release, the Port Melbourne distiller has unveiled a new iteration of the classic Australian drop, fully matured in Tawny fortified wine casks. Delicate and sweet, the brunt orange flavours that greet the nose bring a familiar feeling to the brim, but Tawny #2 isn't a carbon copy of its older brother, it's so much more.
You'll also like:
Expect the UNEXPEATED with Starward's Latest Award-Winning Whisky
17 Best Australian Whiskey Brands to Drink Right Now
Tassie's Lark Distilling Unveils its First Blended Whisky
For the new release, Starward Whisky utilised both fresh and charred tawny wine casks, before adding some puncheon and hogshead barrels to showcase the vibrant tropical notes of the much-loved spirit. In response, the whisky exhibits a sweetness on the nose that feels somewhat festive, albeit with a big, bold brown sugar and dried fruit nod. Like a spicy mince pie from your nan at Christmas, Tawny #2 feels like nostalgia in a glass, something Starward head distiller, Sam Slaney is immensely proud of.
"Tawny #2 had a reputation to uphold, following in from the successful release of Tawny #1," he said. "Although, our team of distillers did still want to experiment, so we played with the barrel size this time around, to see how much of our signature spirit profile would come through with full maturation in the Tawny barrels. Although we took the prize for Best Worldwide Whisky in 2020 with our Tawny #1, we believe that we could have the new 'best' whisky on our hands, but we will let those lucky enough to try it, be the judge."
The new release comes by way of Starward's Projects program, whereby the Melbourne distiller takes a bold, new-age approach to its stalwart products. The result has birthed some of the best-loved editions in the Starward catalogue, among a few false starts and those never likely to see the light of day.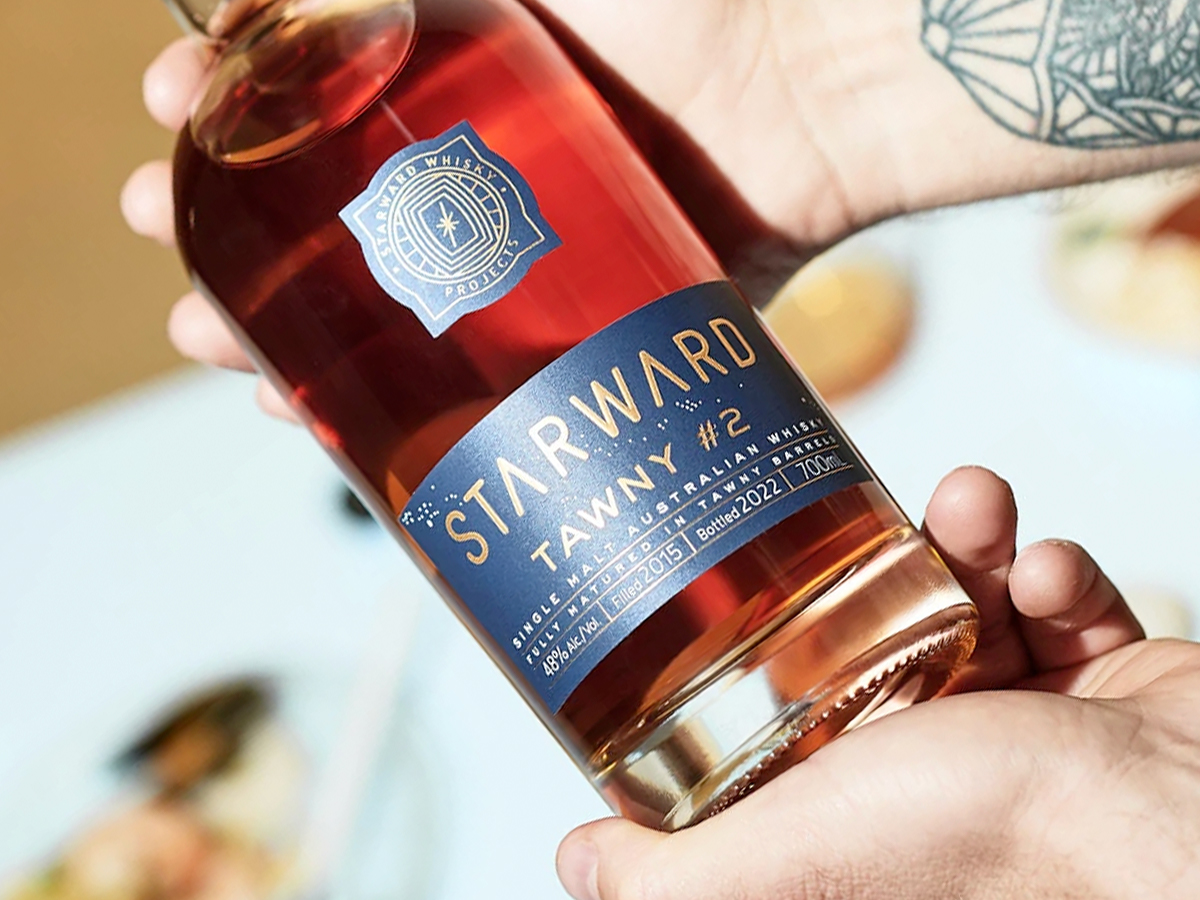 "Our Projects series provides an opportunity to play," Starward Founder, David Vitale said. "The team put away some larger format Tawny hogsheads and one puncheon back in 2015, which our blenders have been eagerly watching mature, to add more depth and spirit character to the whisky when they were finally ready … and we're ecstatic with the result."
---
Featured Video from Man of Many
---
With the resounding success of Tawny #1 in the rear-view mirror, Starward's latest baby has already caught the attention of dedicated fans, but they'll have to fight for a bottle. As part of the Starward Special Project series, only have a finite number of the new release will be available for purchase, all released via a ballot system.
The ballot opened to the public for registration from the 18th of February and the first draw of the ballot will take place on 1st March. Should you be able to get your hands on one, each bottle of Tawny #2 will retail for AUD$149. Man of many was lucky enough to get a behind the scenes first look at Tawny #2, which you can check out in the below video.
View this post on Instagram
---
Featured Video from Man of Many