With summer now well underway across the country, we're all excited about getting some mates together and heading back to our favourite beer gardens. However, once you're there it can be easy to get a little overwhelmed when placing an order and some people just wind up sticking with what they know. That simply won't do. With summer guaranteed to only get hotter from here, the warmer temps mean it's time to put away the big beers of winter and pick something that's going to quench that summer thirst instead.
In order to help you nail your next bar call, we've teamed up with the legends at Stone & Wood – inventors of the Original Pacific Ale – to put together this quick guide to the beer varieties that are best-suited to summer, so you can be sure your mates are ordering nothing but the most refreshing of bevvies when they head to the bar over the next few months.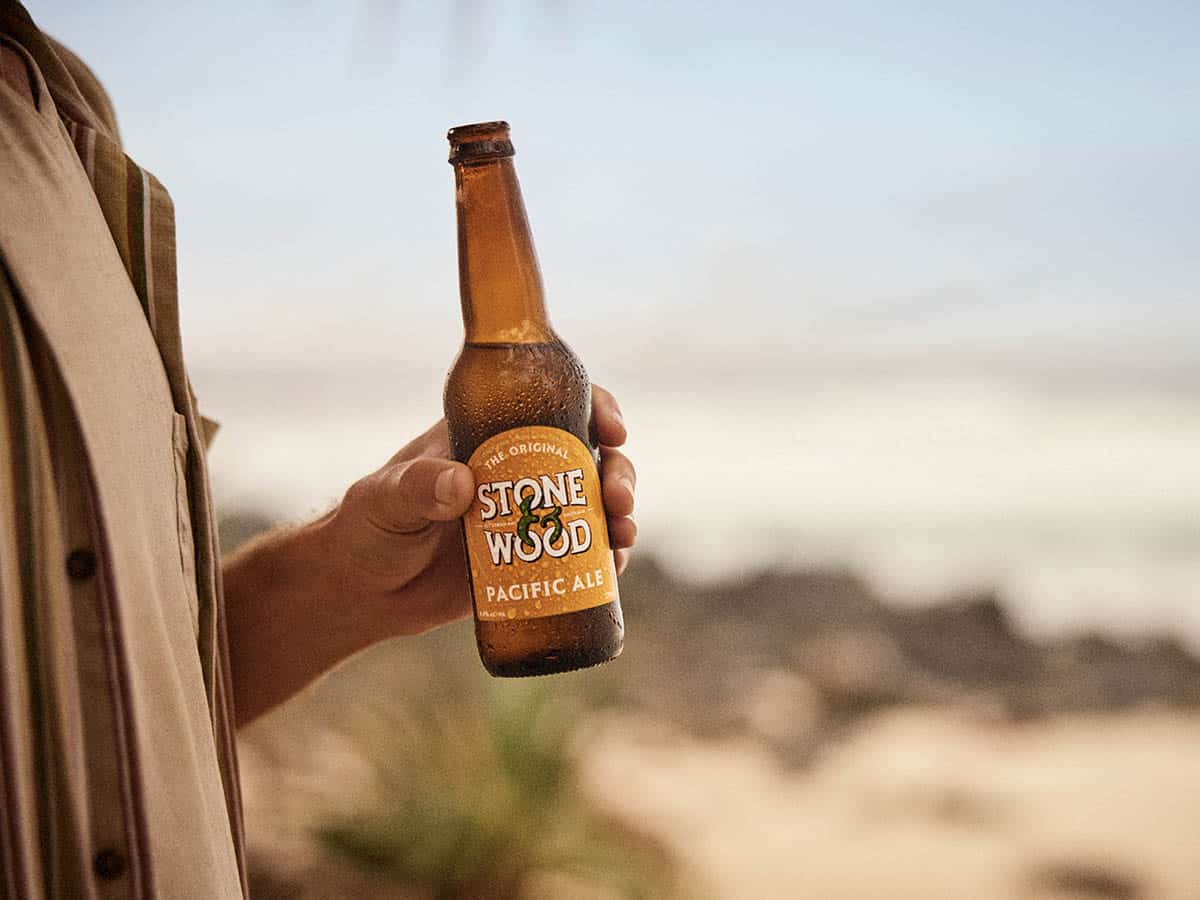 Pacific Ale
Hazy with big tropical aromas, Pacific Ale is a relatively new beer category that started with Stone & Wood's Original Pacific Ale. As Stone & Wood's head brewer Caolan Vaughan will tell you – and does in the video above – to get the best out of this brew, give your can/bottle a little swirl before drinking as that will help to rouse all the yeast and haze into the beer, ensuring that what you're tasting is what the brewer intended.
Stone & Wood: The Original Pacific Ale
With its popularity showing no signs of abating, it can be easy to overlook what a landmark beer the Stone & Wood Pacific Ale really was – we sometimes forget that, prior to its launch, there was no such thing as a Pacific Ale. It's long been a go-to for the Man of Many team when we're in the mood for something light and refreshing. We don't see that changing any time soon because – as Vaughan says – it's "summer in a glass". We couldn't agree more.
Best enjoyed: On those long summer days, or when you're just dreaming of them.
Pair it with: Seafood or your classic fish and chips.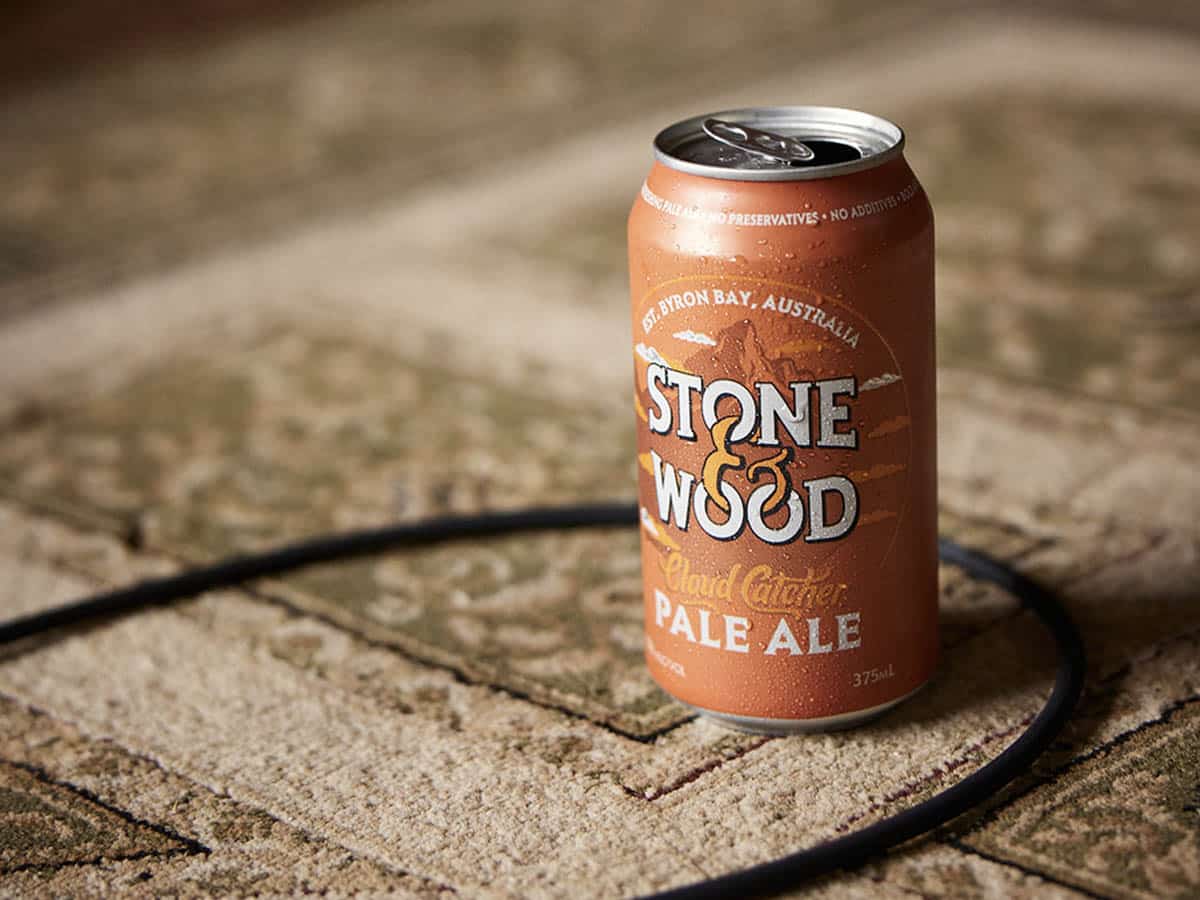 Pale Ale
Australia's fastest-growing beer category, a classic Australian-style pale ale has hoppy tropical fruit aromas and a light caramel sweetness thanks to its malt levels, followed by a low bitterness. Originating in the pioneering craft breweries of the late '80s and early '90s, the pale ale is a brew that perfectly suits the hot Aussie climate, while delivering a slightly richer experience in the flavour department.
Stone & Wood: Cloud Catcher Australian Pale Ale
Stone & Wood's Cloud Catcher comes with a slightly darker hue than its more-famous Pacific Ale sibling, thanks to its higher levels of malt. While it has a bigger and bolder flavour and 5 per cent alcohol – compared with the Pacific Ale's 4.4 per cent – it still offers the kind of tropical fruit aromas we've come to expect from Stone & Wood. These sit atop what Vaughan describes as a "lightly caramel malt backbone".
Don't be surprised if you find yourself reaching for a second Cloud Catcher once the first is done as this is a beer that offers a full yet refreshing flavour. Vaughan's advice is to pair it with a classic pub feed, like a chicken parmi (or parma, before you start). Which sounds like an outstanding time to us.
Best enjoyed: Down the pub with mates.
Pair it with: You heard us, make it a parmi/parma.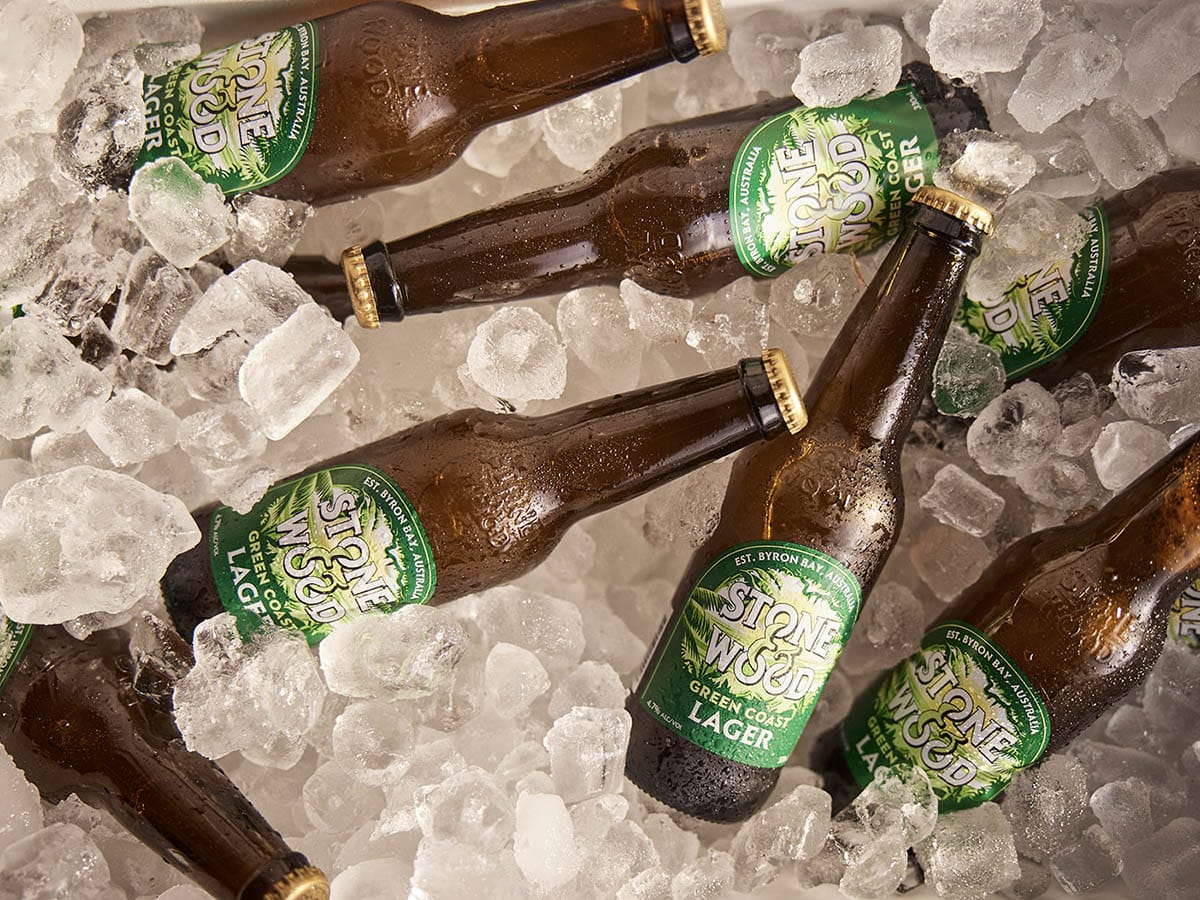 Lager
The world's most popular beer category, lager is the name for a range of beers that are generally light-coloured and highly carbonated. Despite this, variation can still be found within the category, with beers ranging from more full-flavoured and big-bodied options to modern, easy-drinking crisp numbers. As a general rule, lagers have a light taste and are a little malty, which might help to explain why they're the world's most widely consumed and commercially available style of beer, frequently acting as the entry point for people diving into the beer-drinking experience.
Stone & Wood Green Coast Lager
Stone & Wood's Green Coast may just be the best lager you've never heard of. Inspired by helles, which is a lager of the German variety, Green Coast recently took out the silver medal in its category at the World Beer Cup, held in the US.
With a bright flavour delivering a subtle floral hop and some slight bitterness, this 4.7 per cent lager is the perfect beer to accompany you through an easy afternoon with mates down at your local.
Best enjoyed: Great beer to compliment a dinner or an afternoon at the pub.
Pair it with: Asian and spicy dishes; BBQs.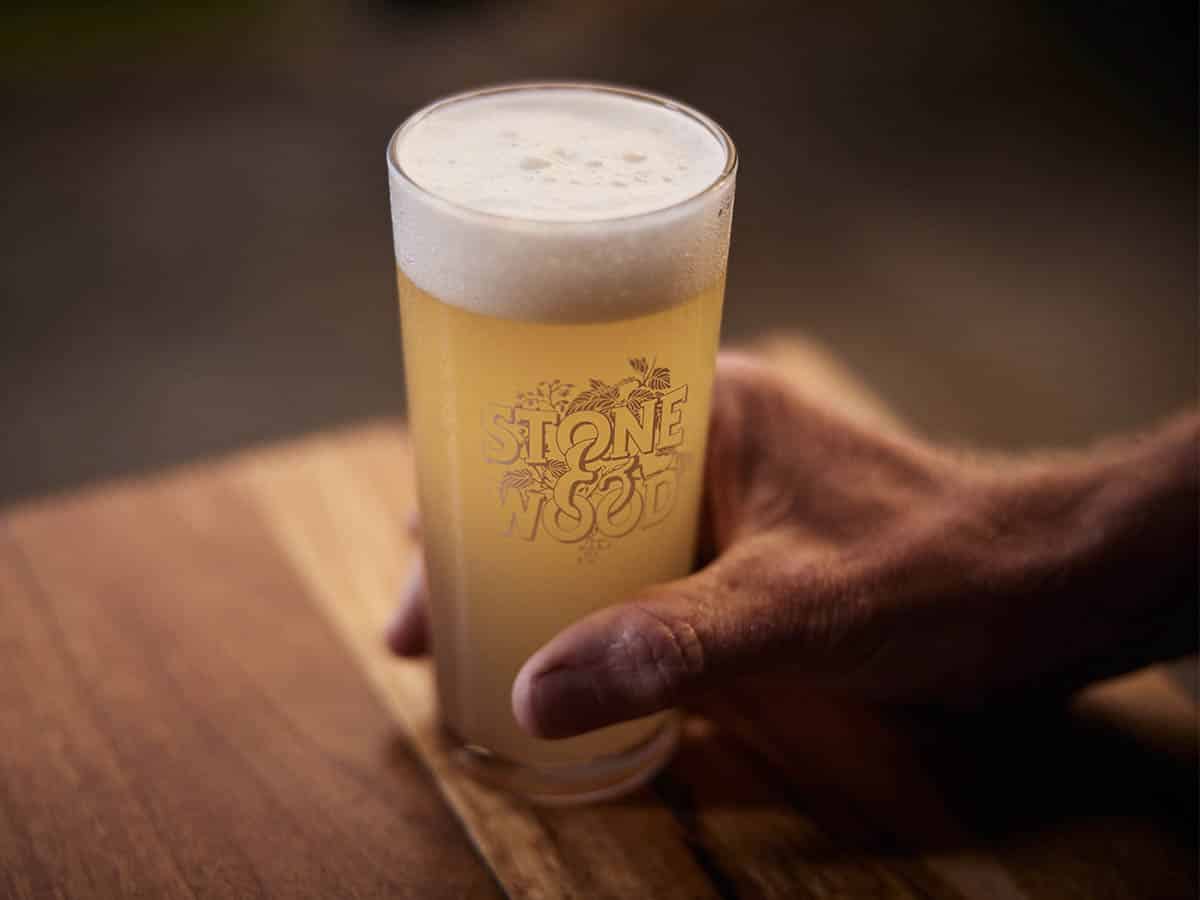 Stone & Wood Green Coast Crisp Lager
Crisp and easy-drinking with the added convenience of a twist top bottle, this mid-strength lager stands alone as Stone & Wood's only filtered beer. With a subtle floral aroma, Vaughan believes Green Coast Crisp is the absolute epitome of the beer to sip by the barbie.
At only 3.5 per cent alcohol, it's the perfect mid-strength beer to see you through a session, whether you're watching the football, manning the tongs, or just hanging out by the beach. Following its launch last year, Stone & Wood's Green Coast Crisp is now available at bottle shops, venues and stadiums, so get amongst it.
Best enjoyed: At a BBQ or out at the footy.
Pair it with: A great steak or that classic footy pie.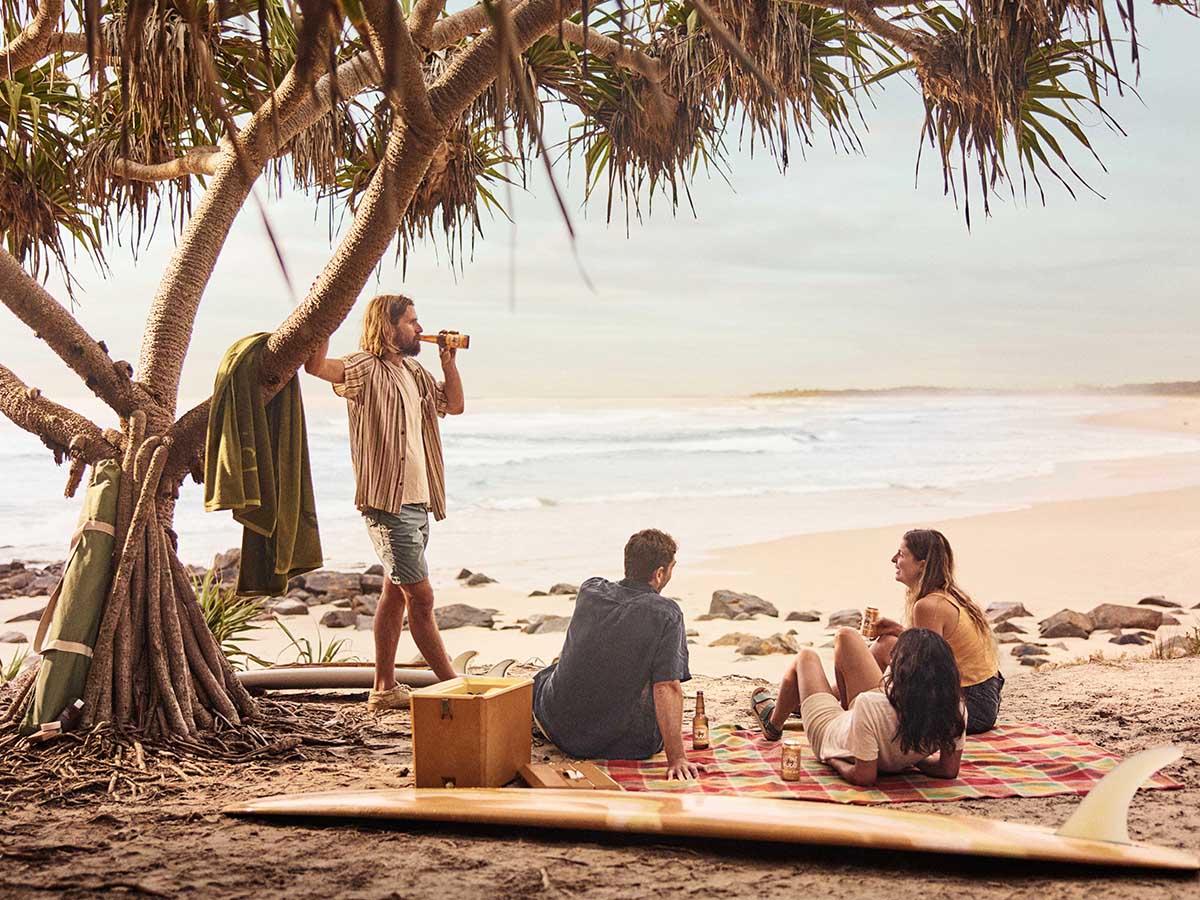 No matter which of these beer varieties you choose to enjoy as we dive headlong into summer, you can rest assured every sip will deliver some much-needed relief from the formidable heat. If you're keen to try out any of Stone & Wood's outstanding examples of these refreshing beer varieties, those legends are offering free shipping on any purchases made through their online store for the next two weeks.