Feel Good Friday – December 3: Disability-Driven Sex Toys and Sun Safety
Hot boy summer may have been postponed due to La Nina, but that won't stop us celebrating. Before that though, get your round-up of Feel-Good Friday news.
There's sex toys, sun safety, Snapchats and some good old fashioned news from some of our favourite organisations. Check it out.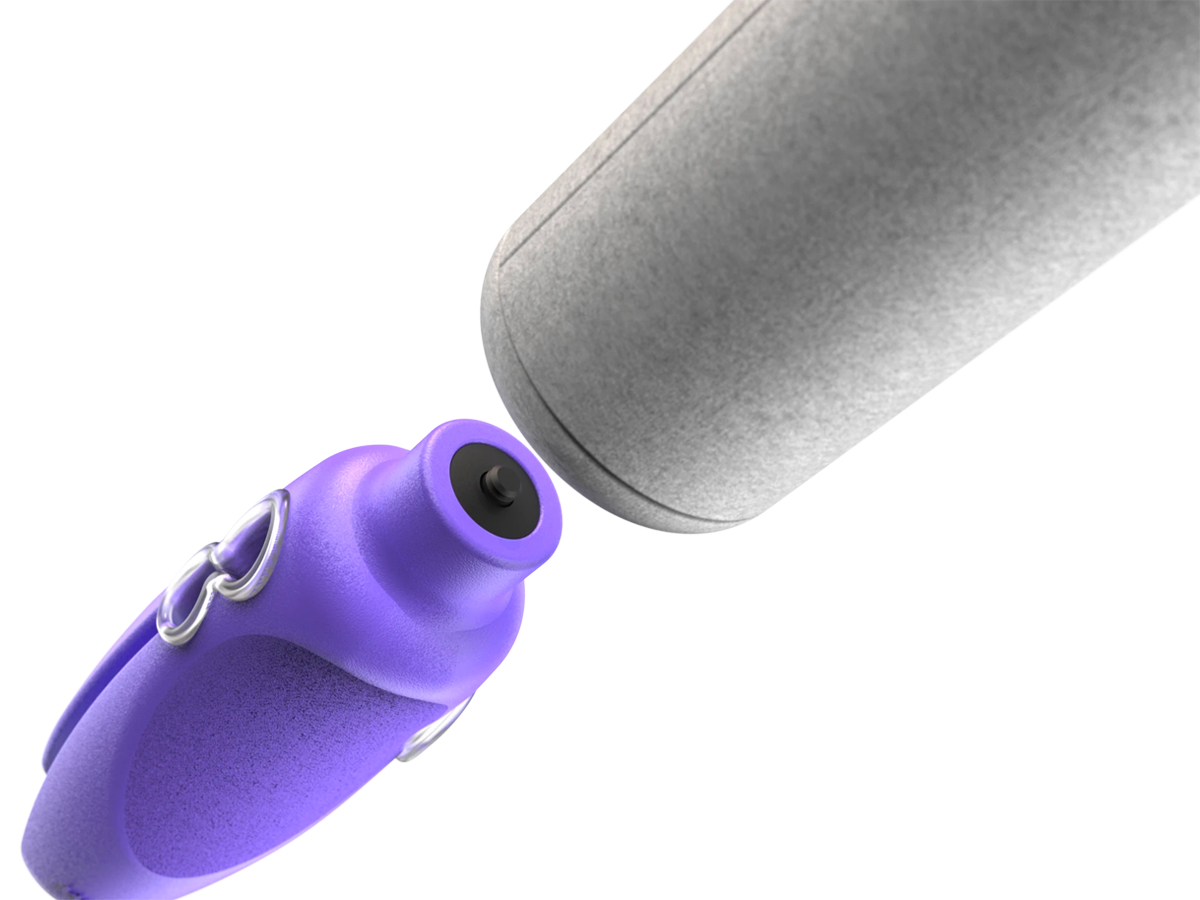 The World's First Disability-Driven Sex Toy is Here
Because everyone should be able to have a little fun. Sexual pleasure is classified by the W.H.O. as a 'human right'. We say, 'Bloody oath'. That's why we're so stoked about the world's first disability-driven sex toy from Bump'n.
With hundreds of millions of people suffering from hand limitations, there are a hell of a lot of people out there who aren't enjoying the 'Big O' on their own. We think that blows (and not in the good way). Everyone should be able to get a little bump'n grind, regardless of their ability.
So, if you need a little extra help, get yourself the Bump'n joystick. Working like hands free joystick for your lil friend down there, the Bump'n toy is available for pre-order right now. Cop one here.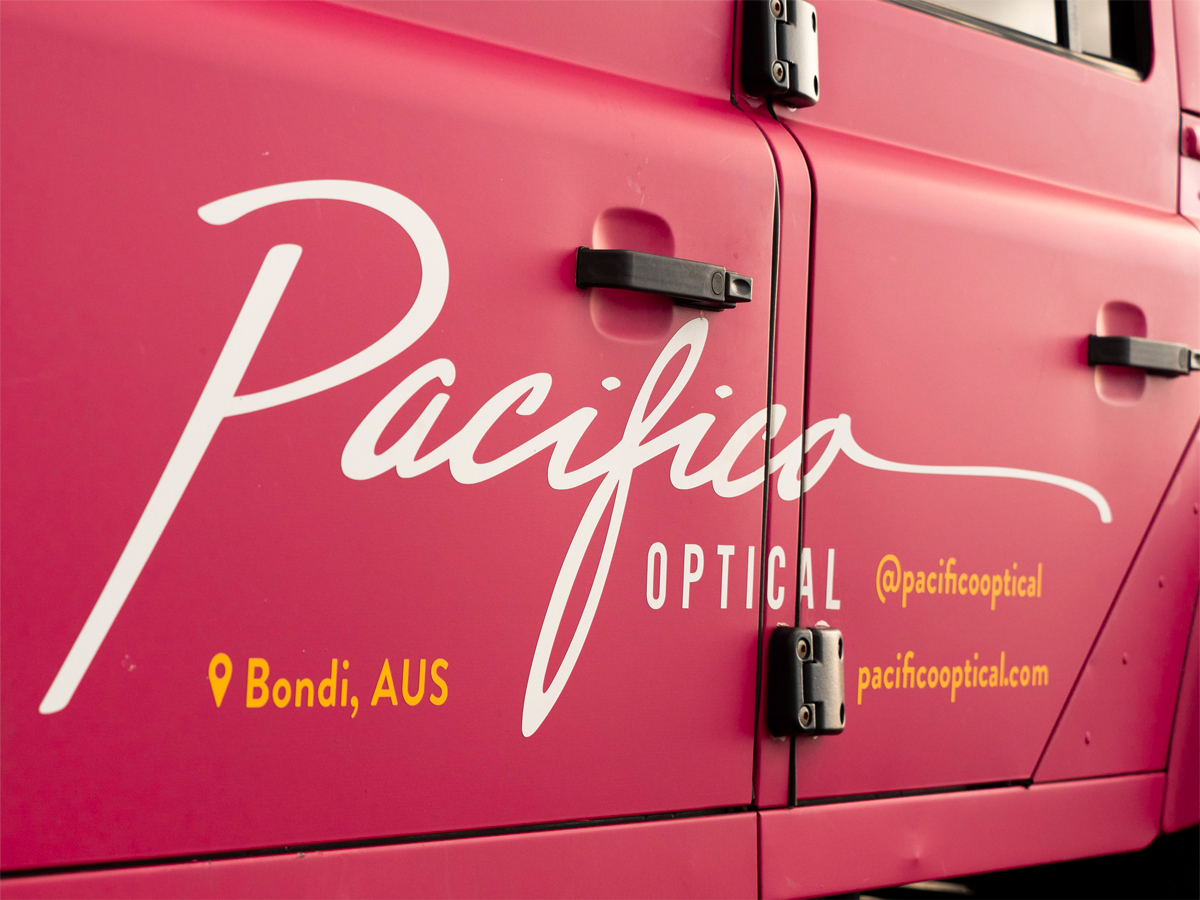 Pacifico Optical is Rolling Out the Sun Defender this Summer
Allow us to introduce you to the Sun Defender. Pacifico Optical's answer to the blistering summer sun, the Sun Defender is in essence a mobile showroom making its way to a beach near you this summer.
In a match made in heaven, Pacifico Optical is teaming up with the Skin Check Champions led by our mate Jimmy Niggles to keep you safe and shady this summer. The Sun Defender initiative will be making its way from Sydney to Byron to educate Aussies on the importance of eye safety whilst promoting their new range of UV tinted and polarised lenses. While they're travelling, $5 from every pair purchased from the Sun Defender will go towards the work of the Skin Check Champions who are driving awareness around melanoma.
Keep your eyes peeled on the beaches.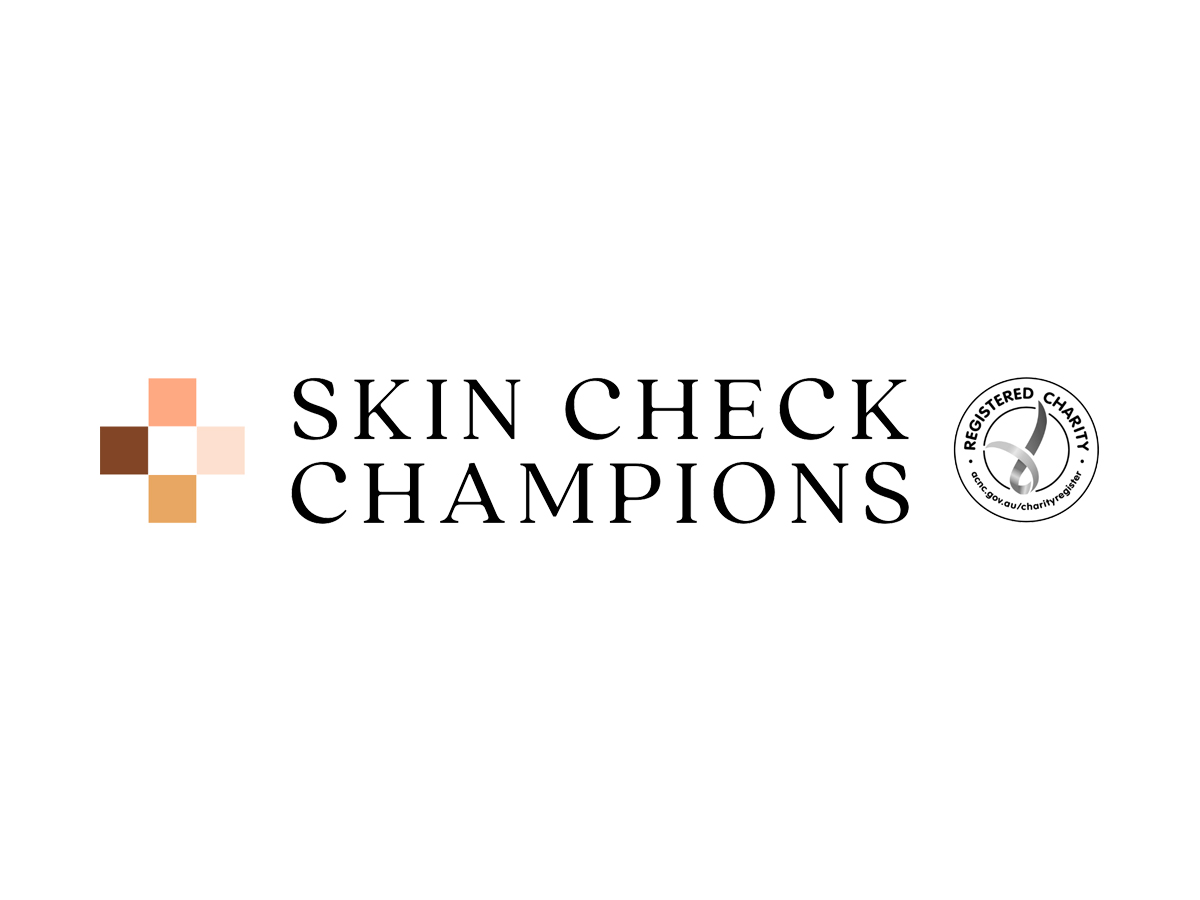 Skin Check Champions Launch Spot to Save Lives
The world's first digital assistant that helps save you from skin cancer is here.
According to previous years, over 81,000 people would have normally been treated for skin cancer – but haven't – because of pandemic and associated lock-downs which make it difficult for us to get it done. It's really just not good enough. Cancer Australia warns that this could lead to a dangerous surge in late-stage cancer numbers if people who don't take action.
The latest initiative from the non-profit charity, Skin Check Champions is like a Microsoft paperclip (remember him) for skin cancer. Like a friendly, niggling mate that reminds you that its time to get a skin check.
Launching this December, Spot was created by Skin Check Champion founder, Scott Maggs (aka the aforementioned Jimmy Niggles). After losing his mate Wes Bonny to skin cancer at the age of 26, the latest technology is around to help prevent any more unnecessary deaths.
Its cheeky character is not only designed to demystify and destigmatize the skin check process but to educate Aussies about skin cancer and why early detection and being sun-smart is so important. But, essentially, Spot is a chat-bot who lives on Facebook Messenger and can help you find a Dr, make an appointment and let you know of any important questions you should ask the Dr.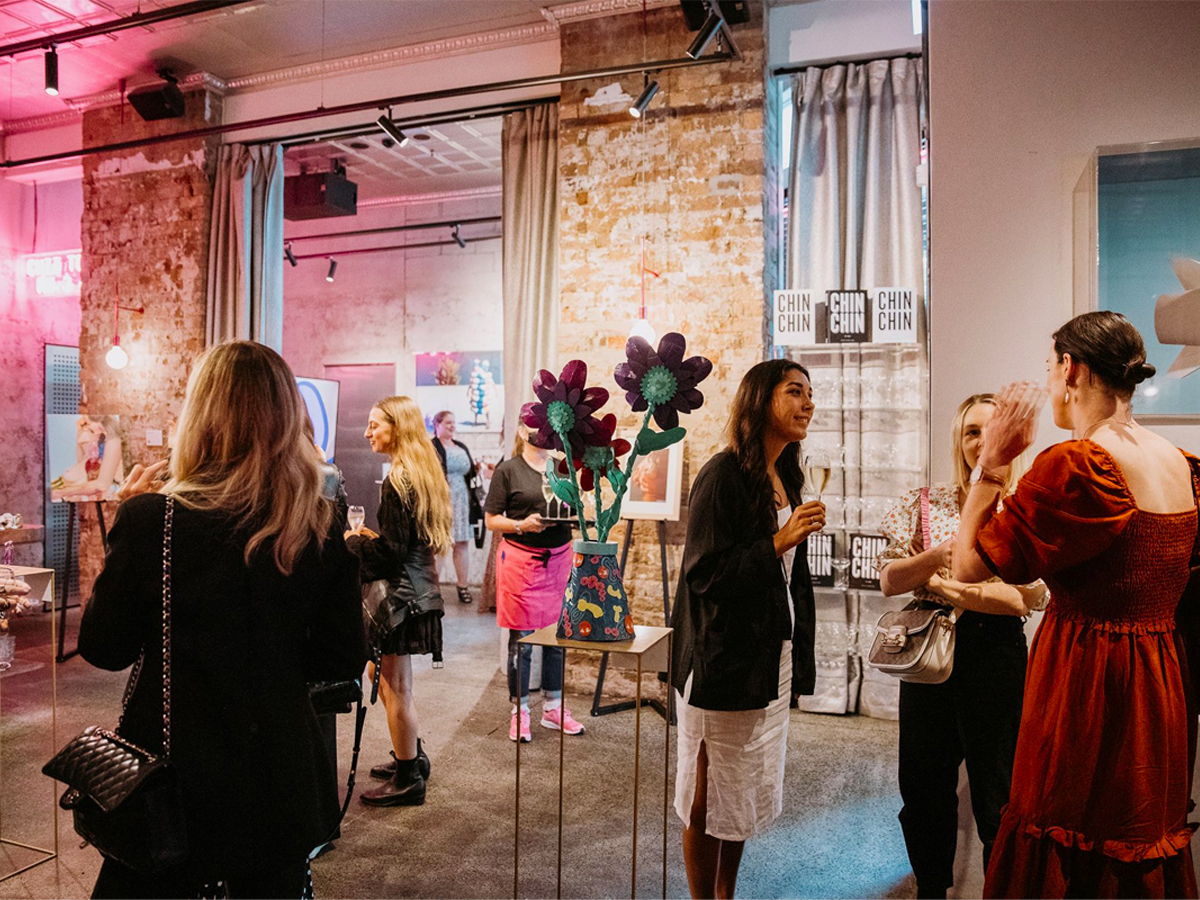 LoveHoney Has a One Night Stand at Chin Chin
Earlier this week, LoveHoney held a very intimate event for its nearest and dearest supporters. All in the name of a good cause, they launched their exclusive Lovehoney Museum of Erotic Art. A pop-up gallery hidden in one of the private room's of Sydney's famous Chin Chin restaurant, the exhibition featured artists and a full dining experience for one night only.
Hosted by Chantelle Otten, Lovehoney asked each artist to nominate a cause or charity and auctioned off the pieces with proceeds from each artwork's sale going to the respective artists' cause. Held online, the bidding concludes on the 15th of December so there is still time to get your hands on some very saucy pieces of art.
The exhibiting artists and their nominated charity:
Learn About Our Nations History with Google and Welcome to Country
Australia is home to over 50,000 years of history, a fact that becomes starkly evident when you look around at our beautiful country. Welcome to Coutry is a not-for-profit predominately Aboriginal led organisation that's been working hard to create a marketplace for First Nations experiences and products. Now, with the help of Google Arts & Culture, they're sharing the stories from the four culturally distinct nations with Australians and the rest of the world.
Led by respected and knowledgeable First Nations Cultural Guides such ad Dunghutti Elder Aunty Margaret Campbell and proud Yawuru man Bart Pigram, the program is designed to educate but also to excite people to travel and learn about our nations rich history.
Check out the new virtual hub.
Jason Eades, Welcome to Country CEO and a proud Aboriginal man born and raised on Gunnai country said, "I'm excited to offer this opportunity for all people to learn and meaningfully engage with Aboriginal and Torres Strait Islander cultures online, this is a good introduction to culture and we hope for people to travel to and within Australia and learn more about our cultures."
NSW RFSA Launch 'Spirit of Us' Apparel Line
During the 2019-20 summer, over 76,000 NSW Rural Fire Service Association volunteer firefighters worked tirelessly to protect their communities during one of the most catastrophic fire seasons in our history. Whilst this memory is still burnt into the collective mind of Australians it's important we're entering another summer and the RFSA need our help.
To show your support, get behind the NSW RFSA's new apparel line 'Spirit of Us'. Manufactured in Australia and including a range of unisex T-shirts and caps, the new line features statements of intent and belief in the power of our communities and the people who protect it.
RFSA President Scott Campbell, says, "adding a lifestyle range to our traditional fundraising mix makes a lot of sense. We're proud of the grants and other programs that we provide to brigades and volunteer firefighters across the state, and this can expand our support with the community as our partner".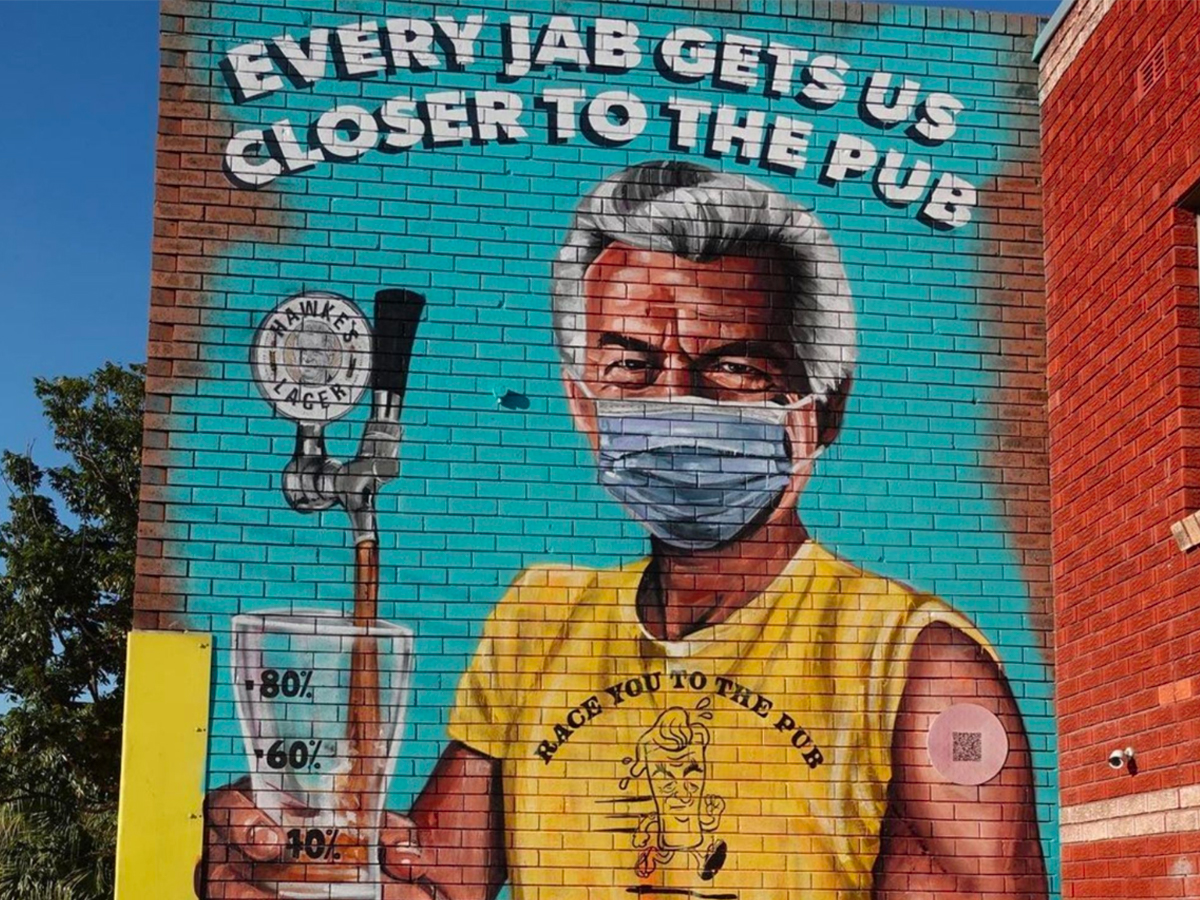 Win a Trip to Hawaii with Hawke's Brewing and Scottie from Marketing
Learnt from the best.
Just a week after his appointment as the Head of Cultural Insights for Hawke's Brewing, notorious Aussie street artist Scottie Marsh told management that he'll be taking a brief sabbatical to Hawaii just when the business needs him most.
Says Marsh, "It's been a crazy five days at Hawke's and to be honest, I'm feeling a bit burnt out. There's nothing more Scottie from Marketing than taking some time off at the worst possible time, so I'm off to Waikiki for a week. How good is Hawaii!".
The fellas over at Hawke's were fully supportive of the trip saying, "Scottie has painted some incredible murals with us over the past few years. With most of these projects taking about 5 days, we expected he'd need a holiday after his first week. We hope he gets the downtime he needs and comes back refreshed and ready to rip in for another full week."
Scottie from Marketing flies to the Aloha State in December, with Hawke's giving punters the chance to win a trip to Hawaii with any purchase of Hawke's beer this summer.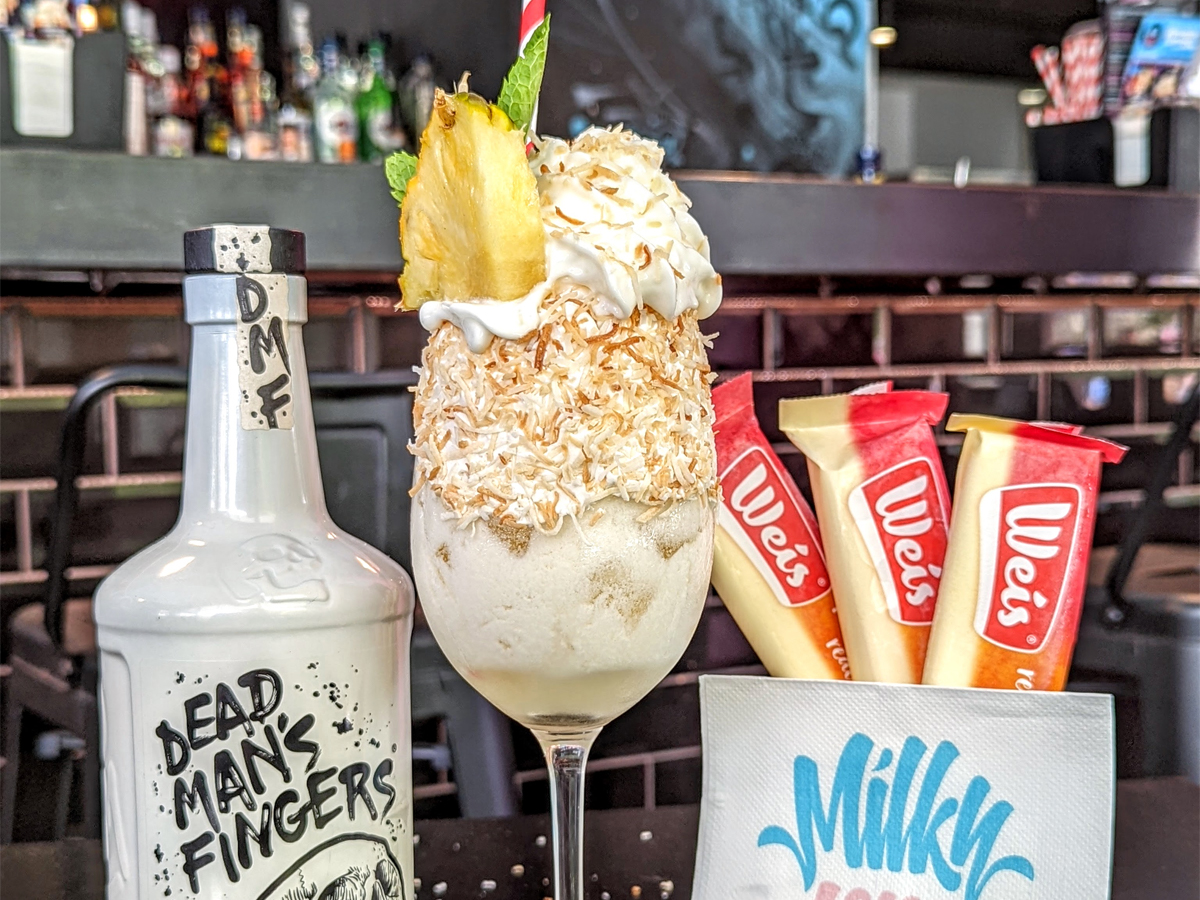 Milky Lane Brings a Coconut Colada to the Menu
If you like Pina Coladas, you're gonna go bonkers for the latest cocktail from the iconic burger bar Milky Lane. Made from an all-new and very limited run Milky Lane x Dead Man's Fingers rum, the cocktail is the perfect summer accompaniment to your next Big Poppa burger.
A combination of the rich and creamy flavours of passionfruit and coconut, with passion fruit syrup, fresh pineapple and lemon juices, a generous splash of Dead Man's Fingers Coconut Rum and Milky Lane's signature thick shake mix. The cocktail looks like a winter wonderland, dressed in vanilla buttercream and freshly toasted coconut before being capped with coconut foam, mint, pineapple and toasted coconut. Yes, coconut foam baby.
Head down to your local Milky Lane to get your hands on this summer treat, it's not gonna get any better than this.
Save the Reef With Snapchat
Every day the Great Barrier Reef diminishes due to bleaching from the rising water temperature. Today, in an effort to through their weight behind the cause, Snapchat announced an important collaboration with the Great Barrier Reef Foundation.
The parent company of the huge social media Snapchat, Snap is using the collaboration as a global call to action, which will help to raise awareness and drive action towards saving the reef.
One of the world's great natural wonders, Users can help the Great Barrier Reef Foundation plant a million heat-tolerant corals on the Reef this summer through Coral IVF by filling in their details from the Lens function in the app. By trading your information, the Foundation is one step closer to turbo-charging coral restoration so they can reach their goal of planting 10 million heat-tolerant corals on the Reef by 2030.