Feel-Good Friday: November 26 – A Christmas Wish and the Million Dollar Fish
The rains are here and we're officially sliding into the summer holidays. Just five weeks out from the big day, we're getting over the hump of Thanksgiving, Black Friday, Cyber Monday and whatever the next shopping event will be. Man, the end of the year is expensive, but it's not all bad news. There's a bunch of good people doing good things and we want to shine a light on those making the world just a little bit better. Peep Feel-Good Friday for this week.
You'll also like:
Feel-Good Friday: 19 November 2021: Summer Bashes and Suits Made of Moustaches
Feel-Good Friday: November 12 – Single Malt Disney
Feel-Good Friday: November 5 – Young Guns and Beer Runs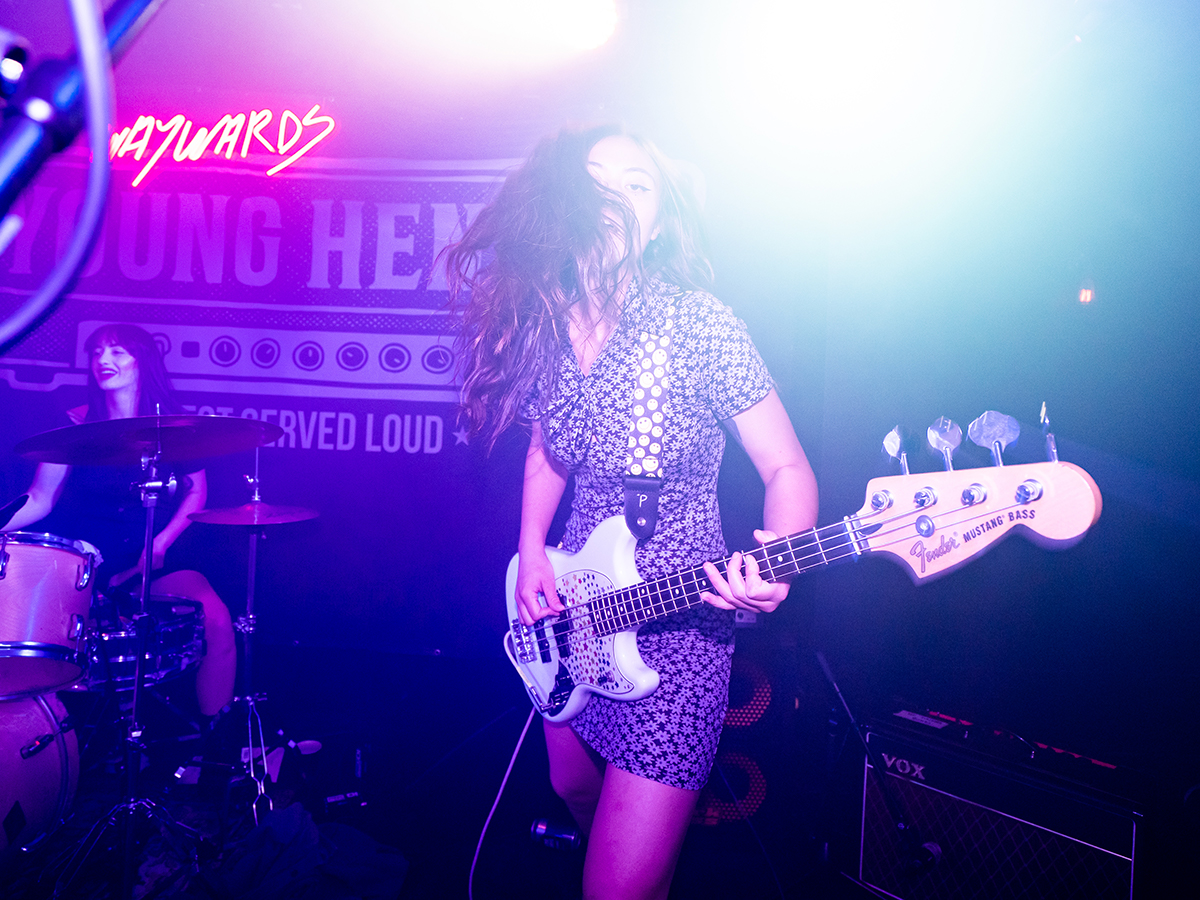 Young Henrys Reignites Live Music
Beers and live music, is there a better combination? We certainly don't think so and the legends over at Young Henrys agree. The Newtown beer lords have announced they are taking over Waywards at Newtown's Bank Hotel, serving up free music and booze specials, Fridays in December. For five Fridays in a row, you can score free entry and the much needed cool chill of a Young Henrys Newtowner while listening to the awesome sounds of Australia's top local acts. Get amongst it!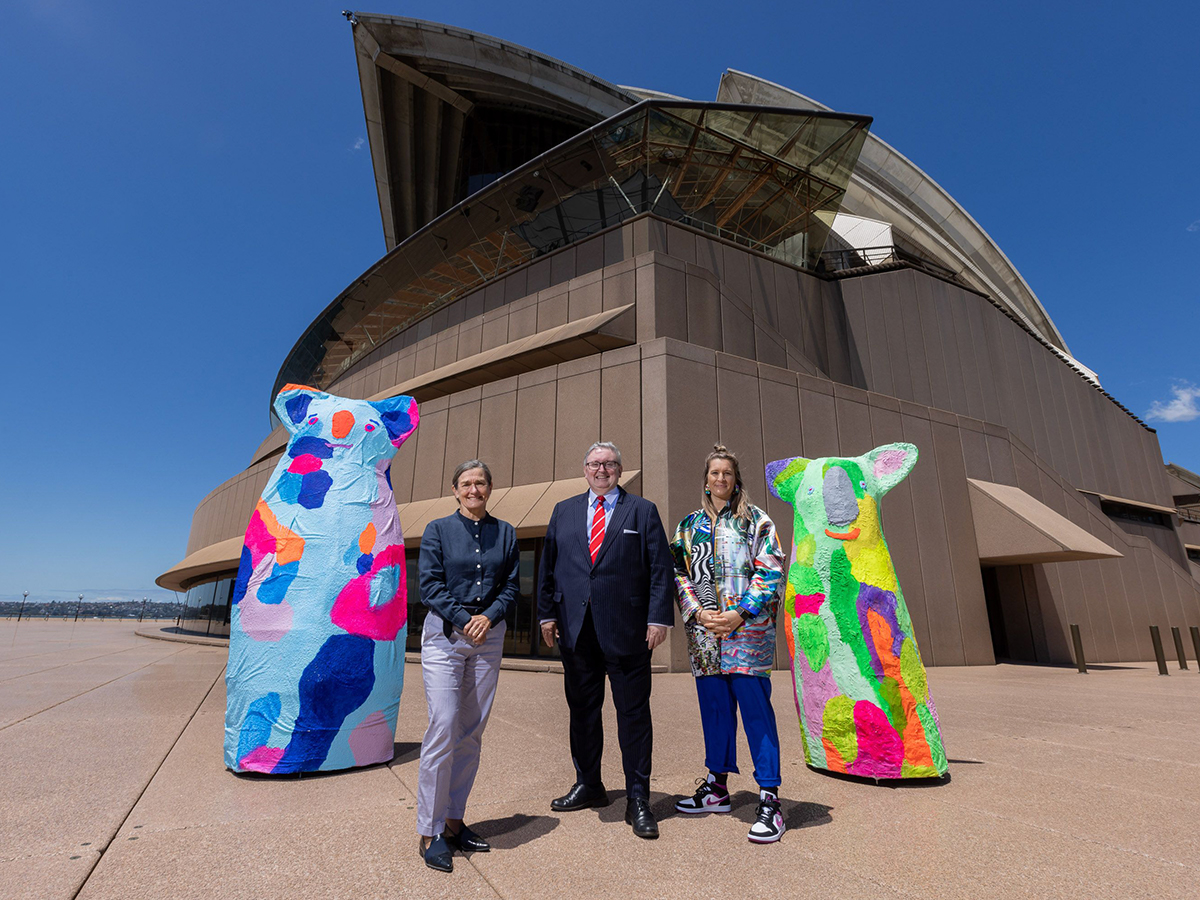 Sydney Opera House is Opening a New Centre for Creativity
One of Australia's most iconic landmarks is evolving. The Sydney Opera House has announced it will open a new Centre for Creativity on January 4, 2022 – a purpose-built home for hands-on creative experiences inside the world-renowned building. According to Opera House CEO Louise Herron AM, the Centre will increase the breadth of year-round participatory performances, workshops and installations, in line with the Opera House's commitment to engage new audiences on site, in schools, and in homes across Australia and the world.
"The Centre for Creativity will be a place for everyone to set their creativity free," she said. "We will offer programming and experiences based in design, engineering, dance, singing, storytelling and drawing to appeal to people of all ages, abilities and backgrounds – and, very importantly, they will reach people wherever they are."
Kicking things off, The Centre for Creativity's inaugural program is curated by the Sydney Opera House's Head of Children, Families and Creative Learning, Tamara Harrison. The new addition will also be a home for creative development, allowing artists to showcase new work in free audience showings. Two works undertaking creative development in the inaugural season are funded through the Opera House's philanthropic initiative, New Work Now, entitled Bulnuruwanha and What The Ocean Said.
"The new state-of-the-art Centre for Creativity will help ensure the Opera House remains relevant and contemporary for the people of NSW and the world, expanding the creative learning opportunities available to young people and lifelong learners, on site and online," NSW Minister for the Arts Don Harwin said. "The Centre will enable the community to reap the benefits of creativity – collaboration, resilience and imaginative thinking – which are essential to navigate these unprecedented times and plan for our future."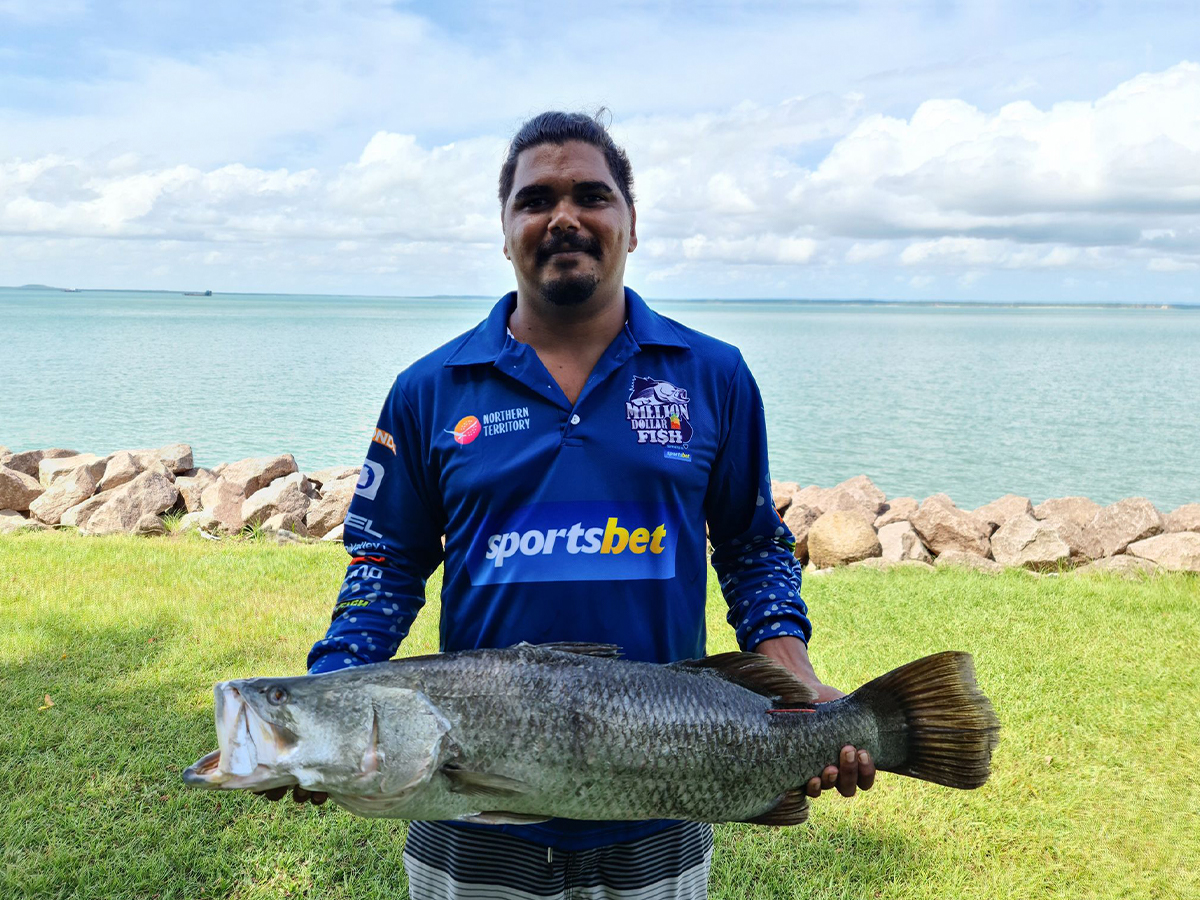 Million Dollar Fish Delivers Another $10,000 Barra
The country's most exciting fish competition has delivered once again, with angler Darryl McLeod bagging a tagged barramundi worth $10,000. Darryl is the fifth fisherman to win cash
thanks to the Million Dollar Fish competition, Australia's richest fishing initiative underwritten by SportsBet. Darryl reeled in the prize-winning 89cm catch on Friday night while land-based fishing at Daly River Crossing, an iconic Top End fishing spot. He was fishing with partner Kaitlyn Ah Fat, who bagged herself a $10,000 fish in Season 6. Best of all, for every $10,000 fish caught, the winning fisho can donate $1000 to the official Million Dollar Fish charity of their choice. Darryl chose Starlight Children's Foundation.
'Boys Do Cry' Campaign Launches
A new nationwide campaign challenging societal views on masculinity has launched. Arriving with a transformed version of The Cure's iconic song "Boys Don't Cry", the initiative is the brainchild of independent advertising agency The Hallway, produced in partnership with The University of Melbourne's Centre for Mental Health, mental fitness foundation Gotcha4Life, and Heiress Films, the team behind the Gus Worland-hosted ABC TV series Man Up.
According to the organisers, the transformation of the song aims to encourage men to challenge traditional masculine stereo- types, reach out to those around them and check in with their mates. On the whole, it's a reminder that connecting and opening up is not just healthy – it can be the difference between living and dying. BOYS DO CRY features a choir of 30 men from all walks of life and backgrounds, and from diverse communities.
"Men generally wanted to deal with stuff themselves. She'll be right mate, give it to me, I'll deal with it," Gus Worland, Gotcha 4 Life said. "It's a difficult thing to unlearn that. But that's why we've got this problem. My goal is to get Aussie men more mentally fit and keep it as simple as possible."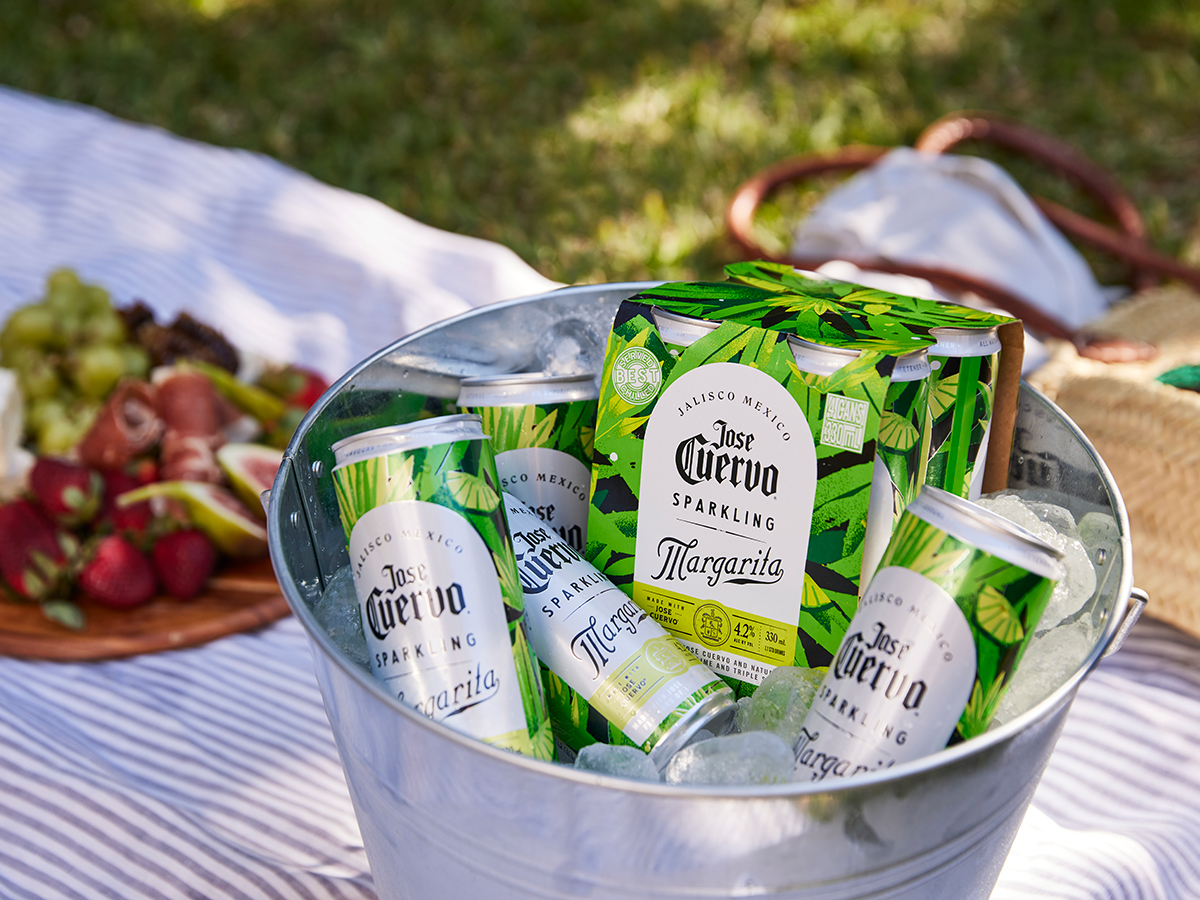 Jose Cuervo Launches 'Sparkling Sets' with Client Liasion
Music is back and to celebrate, tequila lords Jose Cuervo are launching 'Sparkling Sets' with famed fashion/electro duo Client Liasion. Kicking off this Saturday November 27, Jose Cuervo will take over Sydney's iconic Bondi Beach as the site for a Facebook live-streamed music event, with Client Liaison and DJs Nathan Zammit and Stacie Fields headlining the show. Client Liaison's 'Sparkling Set' will be streamed live on Jose Cuervo Australia's Facebook page from midday. It coincided with the brand's new drink, the Jose Cuervo Sparkling Margarita. Swishy.
Uber Launches New Safety Feature
Landing just in time for the silly season, Uber has backed Melburnians with a new safety feature to ensure you get where you're going carefree. Launching in Victoria first and rolling out nationally in the following months, the new wireless verification feature adds an additional layer to the existing PIN code. This time around, instead of verbally providing the driver-partner with the PIN code in order to start the trip in the app, the feature automatically transmits a rider's PIN directly to their driver partner's mobile device "through sound waves" to verify the ride.
Here's how it works:
Ensure you've opted in to pin verification. Head to settings in your Uber app, down to safety and select 'Verify your trip'. You can also select to do this between the night time hours of 9pm- 6am if you prefer.
As your ride approaches and pulls to a stop, stand within two metres of the car and once your driver partner puts their window down, wait for the sound waves to transmit with your driver partner's device. For this feature to work and the soundwaves to transmit, you need to ensure your phone isn't plugged into headphones or earjacks, or you're not on a call.
Once the wireless pin is verified, hop in the car and get buckled in. To adhere to social distancing, we're asking riders to sit in the back seat, stick to three riders per Uber X and open the window for ventilation.
It's just one of the many ways Uber is putting safety first. You can check out the brand's summer safety tips for more information below.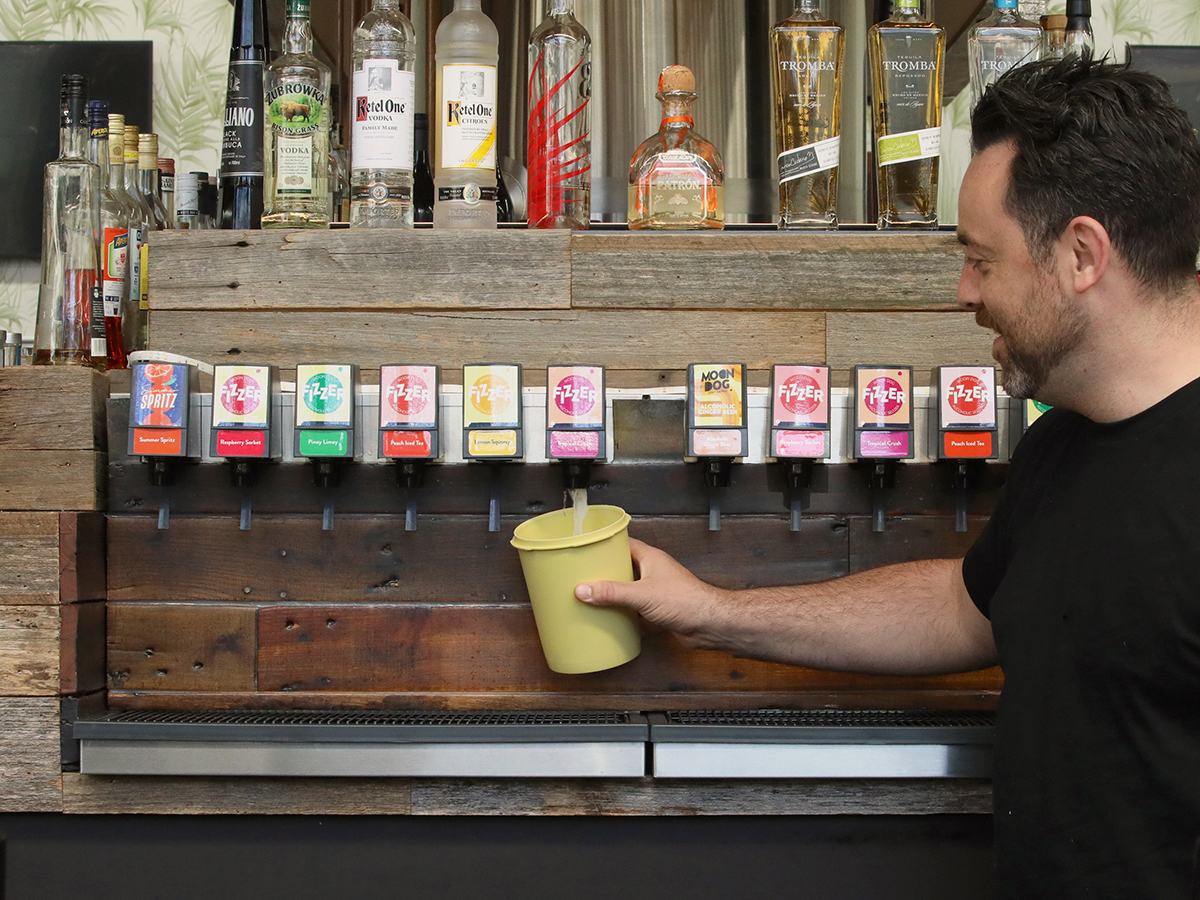 Moon Dog Brewing's Fizzer Freebie Day
Free booze, need we say anything more. To mark the first day of summer next week, Moon Dog Fizzer is giving out a whole bunch of fresh Fizzer Alcoholic Seltzers for free in Victoria, New South Wales and South Australia. Best of all. ti's a BYO cups situation. Those who bring along their favourite vessel will be able to choose from freshly poured and favourites Tropical Crush, Peach Iced Tea, Raspberry Sorbet and Piney Limey straight from Moon Dog Brewing's world first Fizzer Post-Mix Machine. Further, the most creative cup at each Moon Dog venue will win a slab of Moon Dog Fizzer that'll be delivered straight to their home. Moon Dog OG (Abbotsford) will be serving up Fizzer freebies between 4pm – 6pm and Moon Dog World (Preston) will be serving up Moon Dog Fizzer Freebies from 3pm – 6pm. There is also 10 other venues offering up the deal, which you can check out via the Moon Dog website.
Here are the terms of the deal:
Vessell will only be filled to a standard jug amount – 1140ml
Responsbile service of alcohol applies, Moon Dog reserve the right to refuse service.
Bring a clean vessel. No one wants a dirty Fizzer.
Got to be watertight!
One vessel per person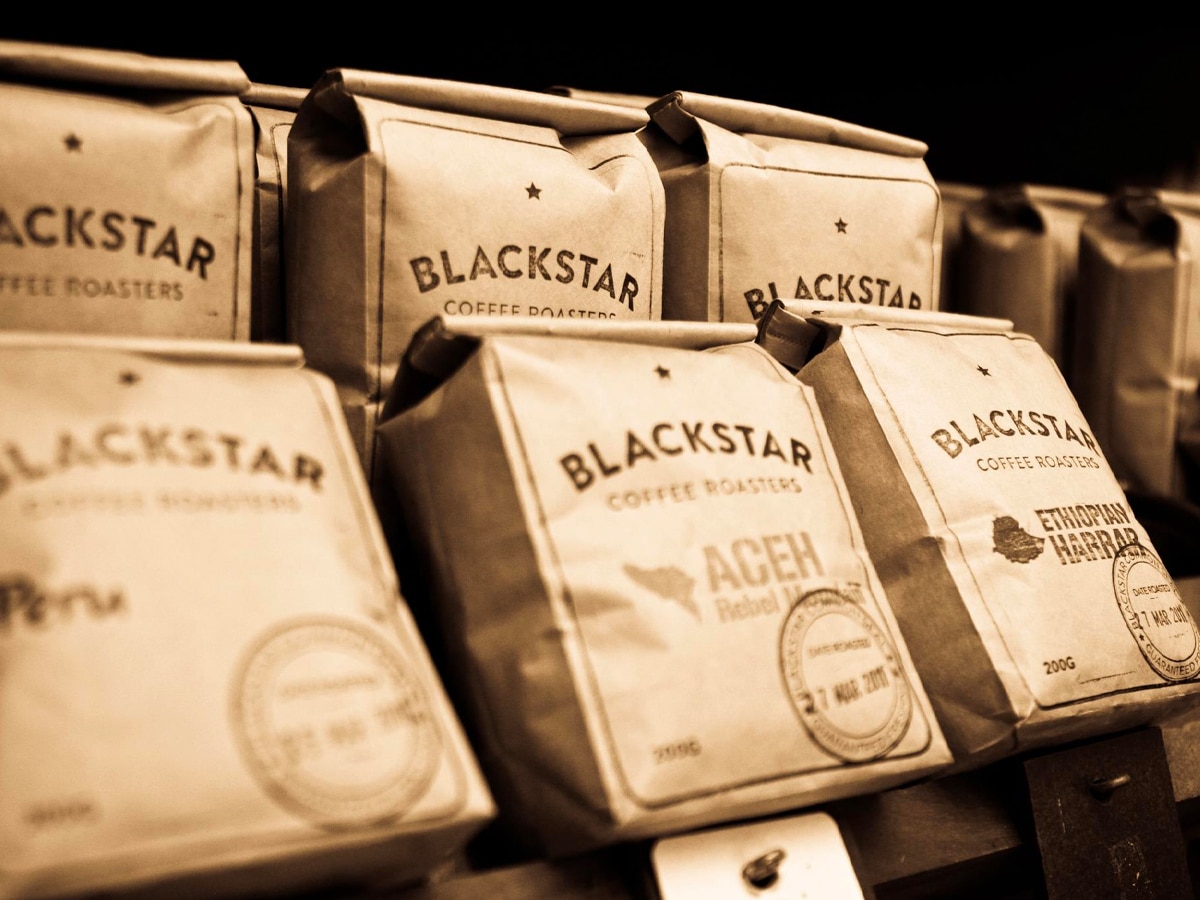 Blackstar Coffee Roasters Turns Black Friday into Green Friday
One good thing to come out of the chaos of Black Friday has been the environmental focus. Brisbane coffee roastery Blackstar has announced it is planting one tree for every coffee purchased at all three locations on Black Friday. Partnering with Noosa Landcare and Trees.org, the coffee legends are offering the deal across all three stores, so head in, buy a coffee and do a good thing!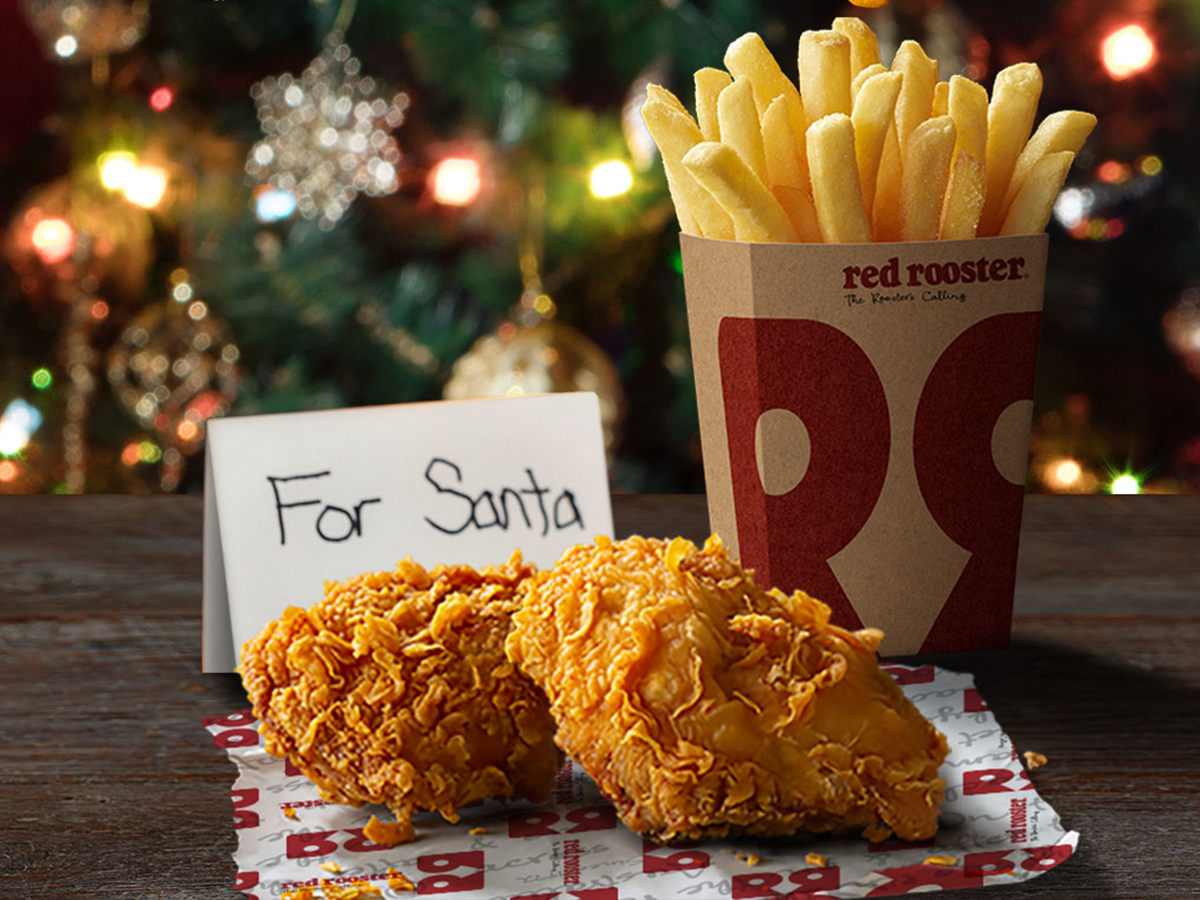 Red Rooster Launches $10,000 Holiday Giveaway
Roast chicken champions, Red Rooster have launched a 25 Days of Christmas promotion that is bigger and better than ever. As part of the giveaway, you can score weekly Prezzee vouchers, a year's worth of free Red Rooster, limited edition Reds Merch Packs (valued at $250 each) and a $10,000 holiday voucher grand prize! According to the brand, Red Rooster Red Royalty loyalty members can unlock exclusive offers every week from Monday November 29 until Christmas Eve – and with every offer redeemed they automatically go into the draw to win a weekly prize. But you must be a Red Royalty member to win! As if you need another reason to get takeaway?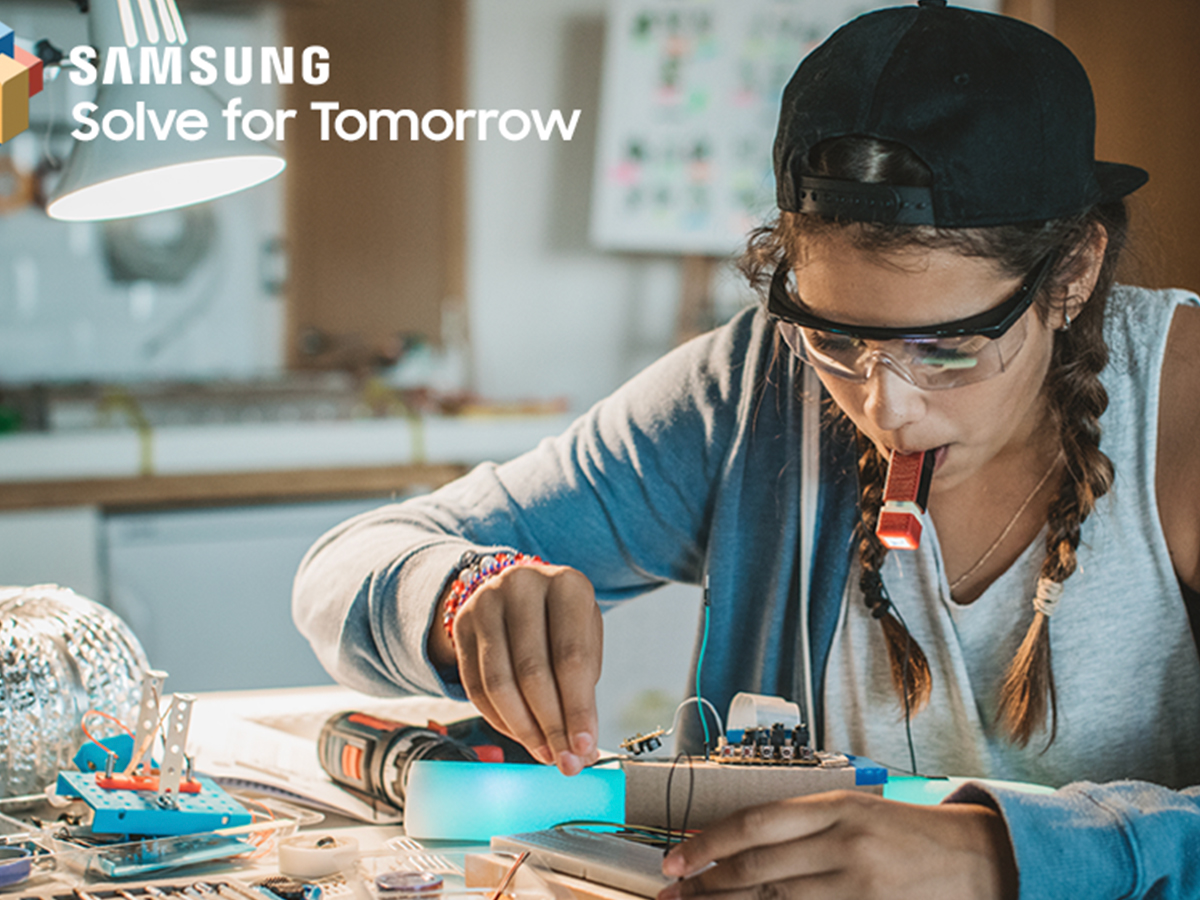 Samsung Wants to Solve Tomorrow
Samsung Australia has launched a new nationwide competition that challenges young Australians to make the world a better place. Entitled Solve for Tomorrow, the campaign tasks them with using their creativity and STEM skills to help solve a social or environmental issue they are passionate about, for the chance to win a share of $20,000 and Samsung tech. As part of the campaign, Aussie aged 18-24, are invited to upload a video to TikTok explaining the social issue that matters most to them and how they would solve it using STEM skills.
The competition started on November 22 and closes on December 20 with winners to be selected based on relevance, creativity, feasibility, application of STEM and overall presentation. There are five chances to win with one entrant receiving $10,000 in cash to put towards making their Solve For Tomorrow idea a reality. There are also two runners-up prizes of $5,000 and two people's choice awards. Each winner will also receive a Samsung Tech Pack valued at $4,705, which includes a Smart Monitor M7, Galaxy Z Fold3 smartphone and Galaxy Tab S7 FE tablet.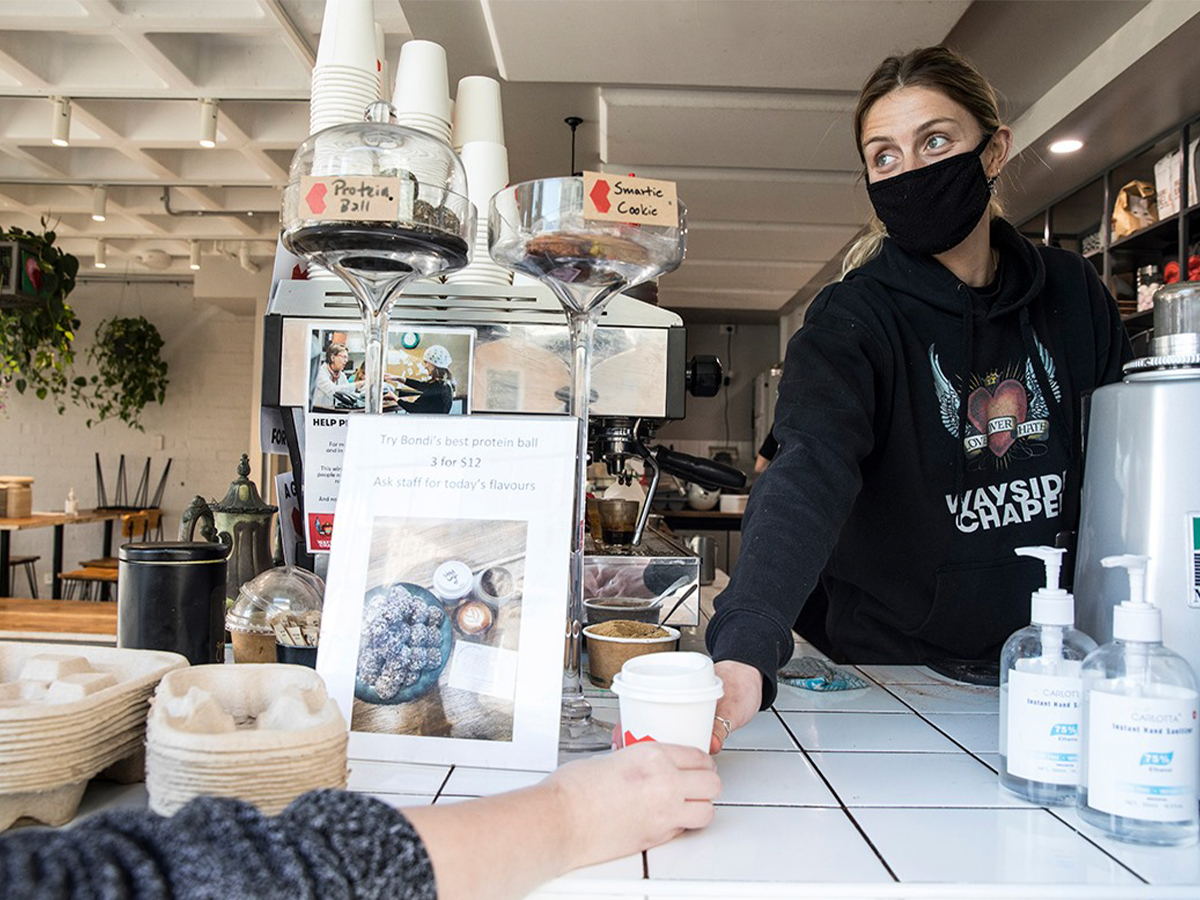 Wayside Chapel Launches Heart Cafe
With the pandemic hitting youth employment hard, Wayside Chapel is backing Sydneysiders with a new social enterprises. Offering opportunities to young disadvantaged people through its employment and skills training program, The Wingspan Project, the chapel has launched Heart Cafe in Bondi.
The cafe provides a pathway for employment, while also training young people with the skills they need to enter the workforce equipped for the future. Participants, aged from 17-25 years, come from across Sydney – many of whom have faced substantial barriers to employment – mental health issues, addiction, unstable housing, family breakdown, and / or limited education. Best of all, every dollar spent goes straight back into The Wingspan Project.
"Getting and keeping a job can be difficult for young people at the best of times, but for those who have experienced disadvantage, it is often near impossible. These challenges have only been exacerbated by the COVID-19 pandemic," said Pastor and CEO of Wayside Chapel, Jon Owen.
You'll also like:
Feel-Good Friday: 19 November 2021: Summer Bashes and Suits Made of Moustaches
Feel-Good Friday: November 12 – Single Malt Disney
Feel-Good Friday: November 5 – Young Guns and Beer Runs