Ingenious Pivot Bed Folds Out Into a Home Gym
You've heard of a Murphy Bed—the bed that folds up into the wall, freeing up all that space that goes to waste when you're not using the bed. You've also heard of sofa beds, and even day beds. Each of these is a way to conserve space to maximise the use of a room. Now there's the Pivot Bed—the bed that transforms into a home gym.
You'll also like:
20 Best Home Gym Equipment Pieces to Boost Your Workout
Train Smarter with the Studio Smart Home Gym Hub
How to Transition Your At-Home Isolation Workout into the Gym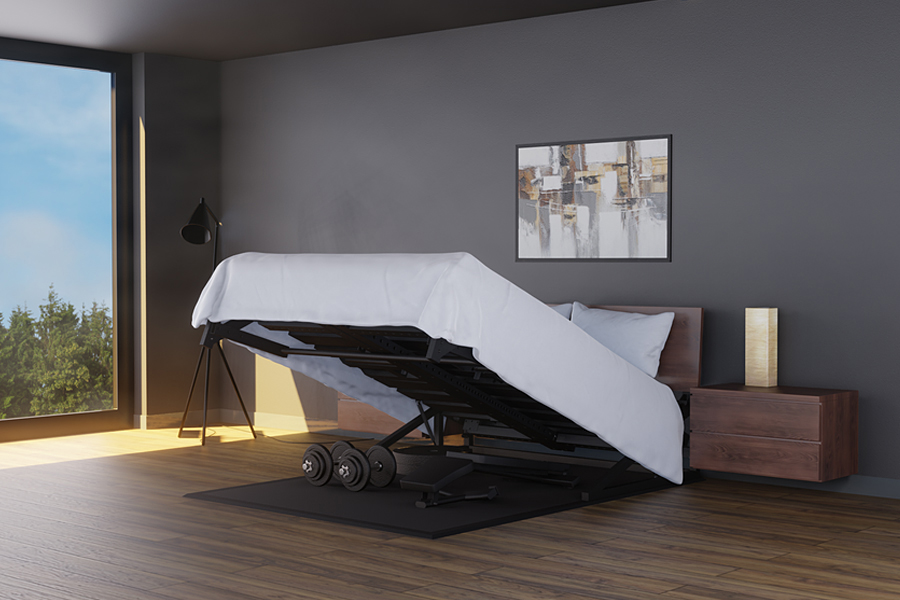 "For most people, it's the lack of usable space to exercise and store equipment. For others, it's the inconvenience of storing a large power rack at home for strength training without it getting in the way and becoming an eyesore," reads the website for the Pivot Bed Home Gym.
Whatever the reason behind not having a home gym is, you can scratch off those two excuses. The Pivot Bed is a double to king size bed that lifts upright to reveal a home gym space. The power assisted lift makes getting the gym set up simple. When the bed is lifted up, the top leg can fold out into a 2.3-meter high bar that can be used for pull ups, to hang a punch bag, or to attach a TRX system or cable. The bed's platform includes a set of dip bars that you can rotate out when needed. You can also attach a personal device to the platform, such as a TV or a tablet, so that you can follow along with any workout you wish to do. You can also get the optional power rack, which folds out so that you can do more traditional lifts like squat and even bench.
Of course, you'll want to pick up a bench that folds down as well as plates that you can stack as well as a bar and dumbbells. And now it sounds like you're filling up your room again with equipment, but here's the thing. All of that can fit under the Pivot Bed when you fold it down again. So your home gym can transition back to a bedroom or guestroom and no one will be any wiser. The Pivot Bed is currently looking for funding on Kickstarter, so you can help get them off the ground, and get you off the couch all without sacrificing a lot of space.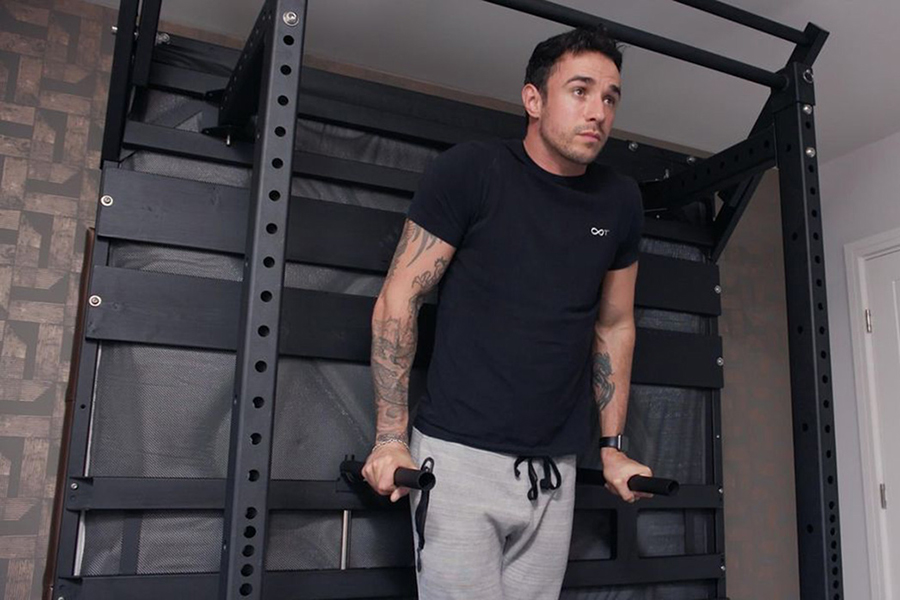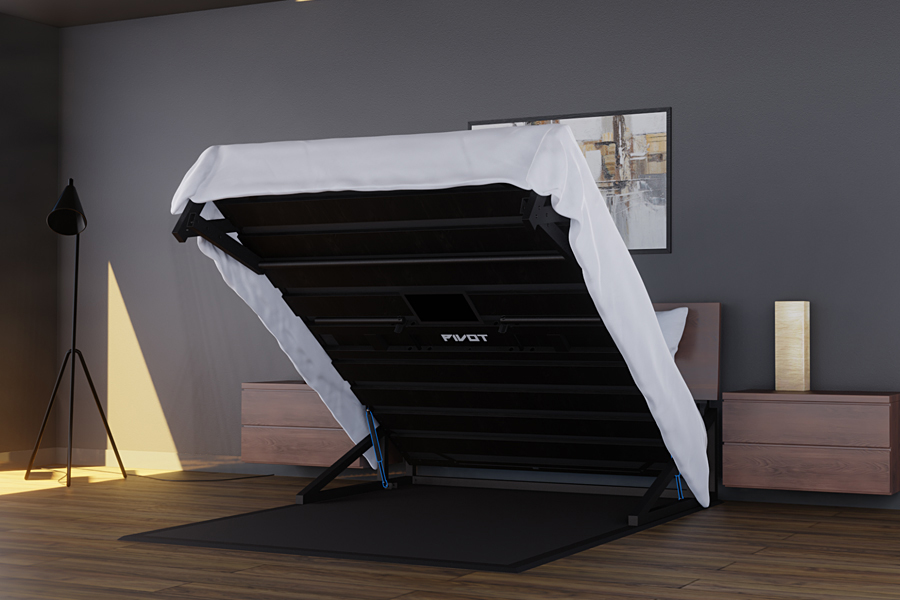 You'll also like:
20 Best Home Gym Equipment Pieces to Boost Your Workout
Train Smarter with the Studio Smart Home Gym Hub
How to Transition Your At-Home Isolation Workout into the Gym