Sam Leetham from BEAR Talks About Becoming an Advocate for Health in The Modern Age
From marketing whizz to wellbeing entrepreneur.
Anybody who's visited a chemist and gazed at the wall of nutritional supplements on offer from myriad companies will already know just how confusing, daunting, and, ultimately, defeating a task it can be. Add to that the fact that in the age of Dr Google, everybody is an expert, with suggestions on how to improve your daily routine, vitamin intake and "miracle cures" (or, rather, snake oil), all culminating in a modern hybrid of the old wive's tale, and it's clear to see that we're all living in a minefield of misinformation when it comes to ways in which we can benefit our own health.
Enter BEAR. Tired of this minefield, entrepreneurial couple Sam Leetham and Saasha Burns decided it was high time to create a product that took the guesswork out of vitamins, went up against the big companies, and provided a practical everyday supplement for people who wanted to boost their health without the fluffery.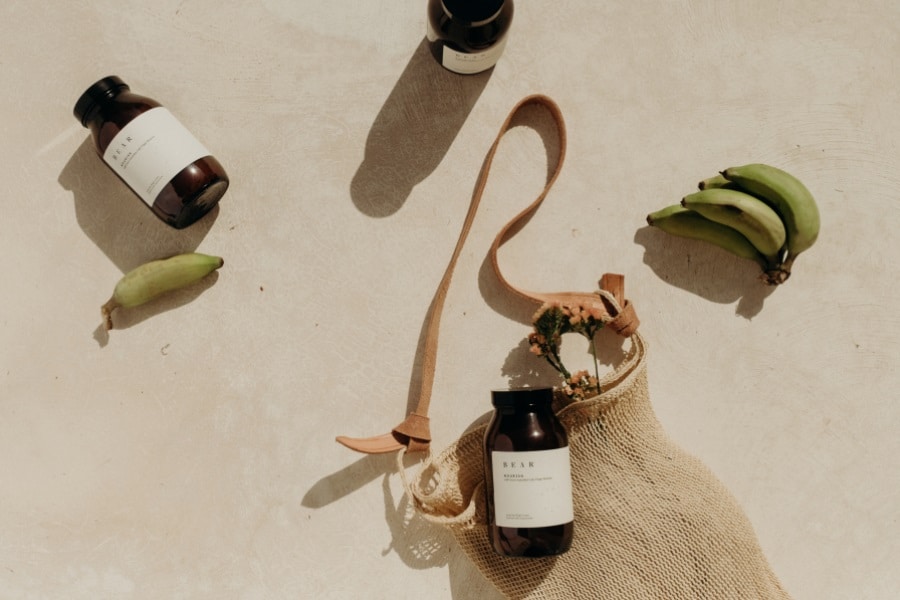 In the year since BEAR was launched, the healthfood power couple has been flat-out with their new venture, travelling the world sourcing their ingredients and developing new products. We caught up with Sam to find out more about his journey from the boardroom at Mercedes-Benz to an advocate for better living.
What were you doing before BEAR?
I was at Mercedes-Benz/Daimler Australia as the Senior Manager for Strategy. I was fortunate enough to be in the business for six years, starting as a marketing intern and slowly progressing into more senior roles and towards the end, I was a contributing guest member on the Board of Directors. It was an incredible time within the brand.
BEAR is now a year old, what have you learnt about the consumers' desire for better vitamin supplements in that time
Soon after launching, it was really clear that customers had been searching for a better-quality alternative to supplements and vitamins. There was this inherent disconnect – consumers were investing in skin and grooming products from Aesop and Kevin Murphy that are used topically but were forced to decode the confusing but underwhelming supplement aisle at a discount chemist that you actually ingest. We had such a strong response to the BEAR brand when we launched, with customers really invested in the quality of our ingredients, the therapeutic nature of our formulas and a design aesthetic that really appealed to the modern, discerning customer.
What initially inspired you to start BEAR?
BEAR started organically when my wife Saasha Burns and I discovered a clear gap in the supplement market. Overwhelmed by choice, we didn't know which brands to trust and which products would deliver real benefits. We started a journey of research and discovery and worked with a team of naturopaths, compounding pharmacists and medical professionals to develop a bespoke range of Essential Daily Vitamins that contain only the highest quality, simplified ingredients proven in efficacy, safety and stability. With a clean, minimalist aesthetic our products are designed to be seen and used every day, fitting seamlessly into your morning beauty and grooming routine.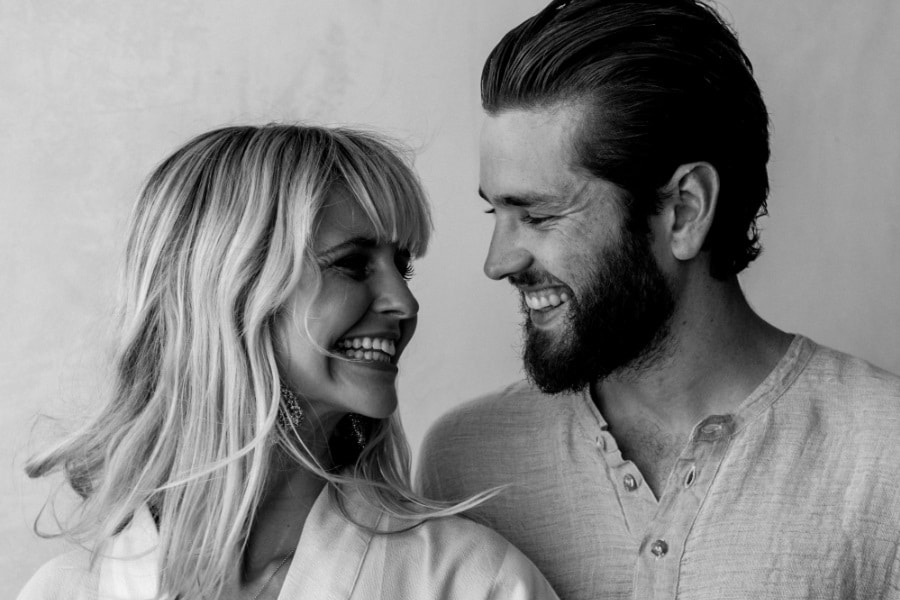 You and your wife work on the business together, and there's a lot of travel involved, how do you manage this?
"Success unshared is failure" – John Paul DeJoria
Being able to share the BEAR journey with Saasha is the most rewarding component and we are incredibly lucky that we are able to work on the brand together. It has been a conscious decision to travel regularly. We find we are most creative and develop our best ideas for the business when we are exploring new cities and different countries. We've grown to appreciate that home for us is wherever we both are at any point in time so we really value this time travelling – life moves pretty fast and it's easy to forget the journey is just as important as the destination.
What first got you interested in owning your own business?
I have always been drawn to the art of entrepreneurship – when I was younger, I was surrounded by family friends who had started their own businesses and even as a teenager, I was always interested in how they started their journey and what made their ventures successful. Although I loved my time with Mercedes-Benz, I always had an entrepreneurial drive to start a brand of my own. After completing my MBA between the Melbourne Business School and the University of St Gallen in Switzerland, I felt really ready to make that transition.
What's the best lesson you've learnt so far that's helped your business?
There is this expectation in business, and society more broadly now that everyone should be in a hurry, a rush. One of our early advisors on BEAR encouraged us to slow every facet of the brand down, to take our time, to really 'understand' our business model, our category and our own strategy. Only then can you deliver and execute something of true value and quality. Saasha and I had the idea for BEAR two years before we launched but we took that time to ensure we were creating something that would resonate and have longevity with our community.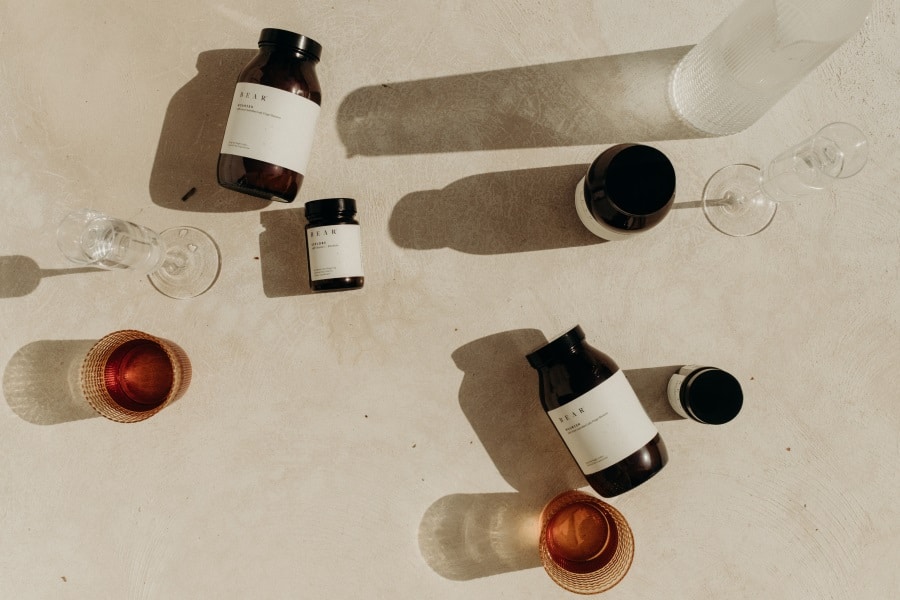 It gets used a lot, but what does it really mean when a product is "activated"?
Activation refers to how easily the body can digest and absorb an ingredient and its benefit. BEAR uses only the highest quality ingredients in all of our formulations to support individual lifestyles, not genders. We use activated ingredients at a therapeutic level which are more readily absorbed by the body and can, therefore, provide more immediate benefits. The majority of ingredients in most multivitamins are of such low bioavailability, the body cannot digest or absorb them at all. We also avoid bulking – a practice common within the industry where layers of sub-therapeutic ingredients are included in each tablet or powder but are at such low levels, there's no evidence to support their health claims.
From where does BEAR source its ingredients?
BEAR brings together the best of nature and science, and we have a collection of family-owned farms we work with all over the world for our ingredients. For instance, we source our Echinacea from a globally certified organic farm on a Tibetan plateau which harvest their botanicals at an altitude of 16,000 ft – the plants are exposed to such extreme climate conditions, they are forced to adapt in order to survive. It's these apoptogenic properties which make our Echinacea one of the post-therapeutic, clean and potent in the world. As a brand, our true fascination lies with ingredients – considered, quality, simple – attuned to people who understand a certain taste and devotion to craft. BEAR is proudly an Australian owned company and all our products are made locally in Australia.
What's the best way to incorporate BEAR into a daily dietary regime?
With a clean, minimalist aesthetic our products are designed to be seen and used every day, fitting seamlessly into your morning grooming routine. We recommend taking one tablet from our Essential Daily Vitamin portfolio each morning with breakfast and adding a tablespoon of our Essential Daily Superpowder into your morning juice, smoothie or cereal. Our aim is to help develop a positive foundation of health for our customers through small yet significant acts each day. "Habits change into character" – OVID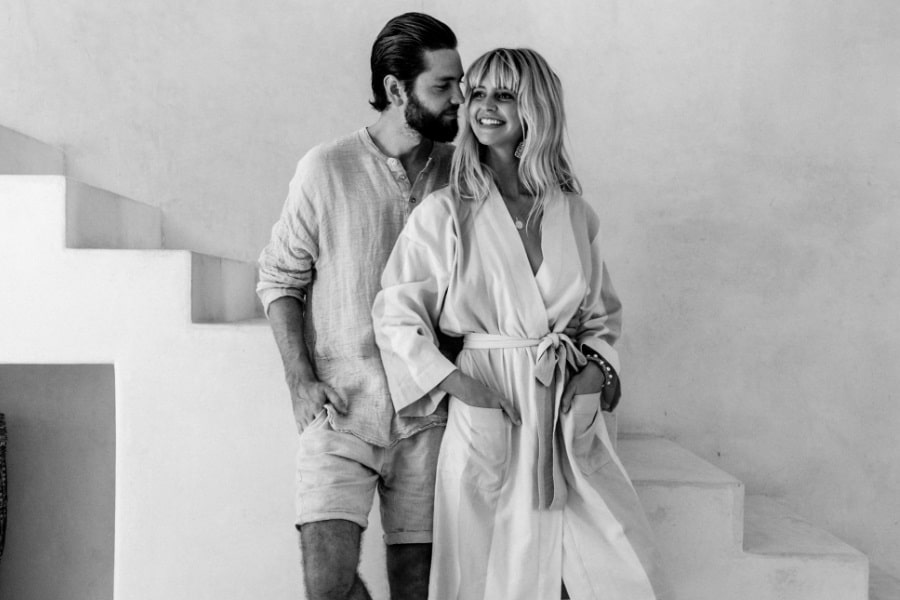 Your new product is NOURISH, tell us a little about that.
NOURISH is a single origin powder made with 100% certified organic and biodynamic green Australian Lady Finger bananas, from a family-owned farm on the East Coast. The fermentable fibre helps maintain healthy blood glucose levels in normal individuals and a healthy balance of gut microbiome important for general wellbeing, energy production and healthy skin.
And the significance of Australian Lady Finger Bananas?
Lady Finger bananas are one of the world's richest sources of Resistant Starch, acting as a prebiotic multi-fibre supplement, helping to increase levels of probiotic cultures in the gut. Resistant starch 'resists' digestion, reaching the colon intact where colonic gut flora metabolises it into short chain fatty acids. It increases the production of serotonin, lowers cholesterol, increases your metabolism and removes aflatoxins and inflammation. You will feel full for longer, notice a more balanced digestive system and reduced inflammation in the gut, improved energy levels, reduced stress and anxiety, stronger hair and nails, and noticeably brighter and healthier skin.
What's next for BEAR?
There's lots on the radar which is really exciting. After an 18-month review process, we've recently been certified as an official B Corporation for our verified positive social and environmental impact. We're also about to announce a collection of new retail partners across Australia and the United States alongside a number of new products launches. Stay tuned.