Aesop's Largest Store Opens in Sydney
Located at 188 Pitt Street, Aesop Sydney brings the iconic skin, hair and body care products to a Norwegian-designed storefront that also happens to be the brand's largest store to date.
Sandstone and granite line the pavement of Sydney's CBD. A monumental granite structure wraps the interior. Crafted by a local stonemason, the granite's texture is poised between the natural and the ordered. The design aims to bring the serenity of coastal mountains to the bustling downtown environment.
An immense stainless steel counter lined with basins welcomes exploration of Aesop's products. Three staggered sinks allow for more private and extensive encounters with the products while guided by a consultant.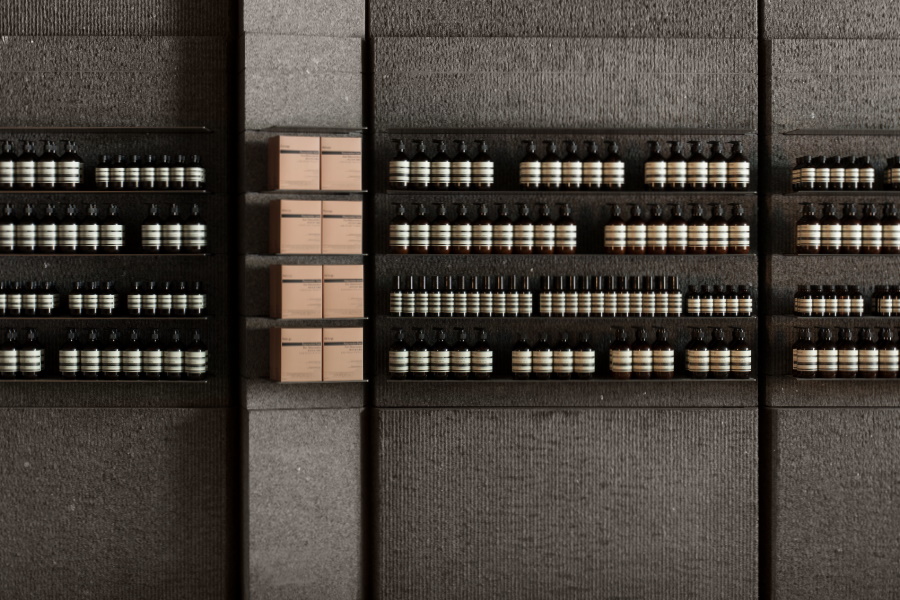 At the heart of the store, stone steps rise into an amphitheatre that plays films. Visitors can watch the films, engage with the products or decompress across the set-back threshold, which unfolds into the open space.
Aesop's Pitt Street store was designed with the brand's collaborator Snøhetta. The long-standing partnership began with the design of the Aesop store in Norway.
"This store is true to the spirit that's present in all Aesop stores," says Peter Girgis, of Snøhetta.
"Imagine you're in a cathedral or a vast valley. Yes, there's a feeling of greatness, but there's also a sense of smallness, of introspection, of perspective. This contradiction is where our design sits."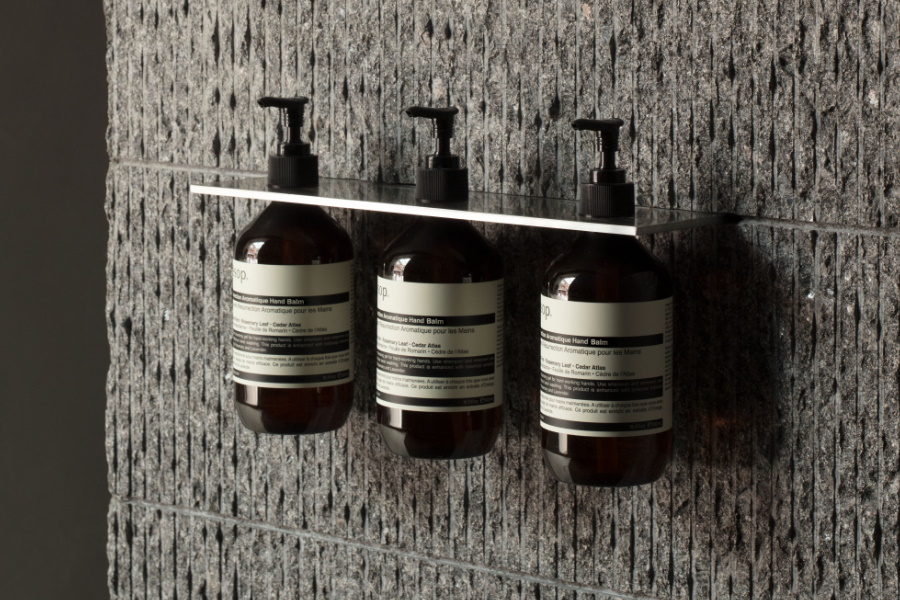 Aesop was founded in Melbourne in 1987 and today offers its care products in stores around the world. As the company evolves, the meticulously considered design remains paramount to the creation of each space.
"Located on Pitt Street's pedestrian mall, this generous store is an opportunity to grow with Aesop's diverse clientele," added Denise Neri, of Aesop.
"Every design decision was based on the company's commitment to hosting customers in a considered and personalised way."
Aesop Sydney is now open at 188 Pitt Street.