Jake Gyllenhaal Diet & Workout Routine
While there's probably a Jake Gyllenhaal diet and workout plan for Mysterio in existence, it's the one the Spiderman star adopted for 2015's Southpaw that we're most interested in. Call us masochists if you will, but there's something innately fascinating about his beefed-up appearance in the modern-day boxing film. Even those who never saw the movie can remember the early publicity stills, which showed the actor in a state of pure transformation. Put simply: this dude was shredded.
It should surprise exactly no one that when he prepared for the role of boxer Billy "The Great" Hope, Jake Gyllenhaal implemented an extreme diet and workout plan. And when we say extreme we mean extreme. According to the actor, his (eventual) daily diet and workout routine consisted of 6-7 meals, 2,000 sit-ups, 8-miles of running, sparring, core exercises, cardio, and bodybuilding. Damn.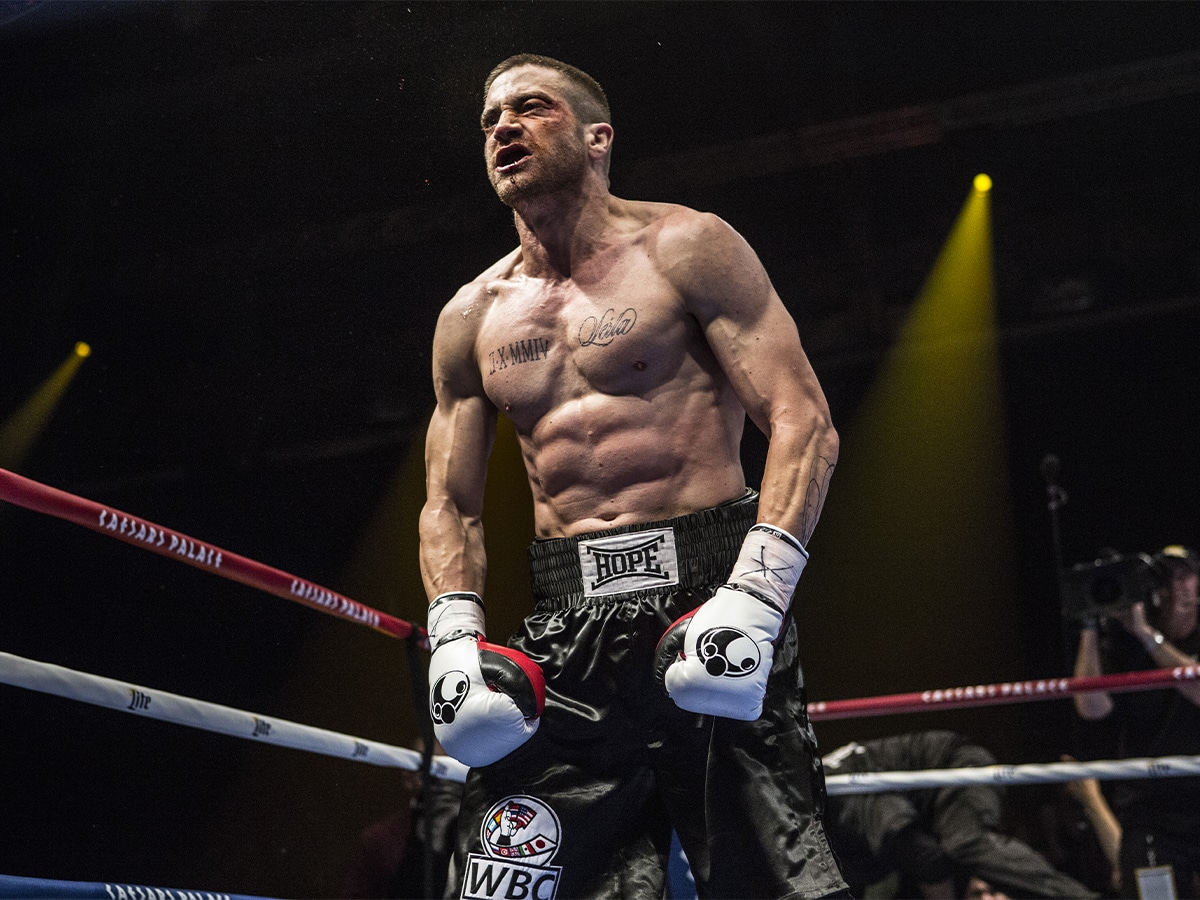 Predictably, Jake Gyllenhaal's fitness regimen delivered huge results. Indeed, to look at any before and after pics is to wonder if some sort of muscular doppelganger came along and ate Donnie Darko. And if it sounds like we're being hyperbolic, then you haven't seen the movie or its early publicity stills. Throw in all those jarring facial expressions and the actor gets kind of scary, to be honest.
Should you want to embark down the path that turned Gyllenhaal into a total beast, prepare for a diet and workout plan of truly intense proportion. You might actually have to be a famous actor or lottery winner to pull this one off because we're not sure if there's enough time in the day for anyone else to do it.
That said, the actor did take things one step at a time. For example, he started with 500 sit-ups per day and then worked his way up to 2000. Perhaps you too can start slow, quit your job somewhere in the process, and then work full-time as a bodybuilder or Ironman Triathlon competitor. We'll leave those decisions up to you. In the meantime, here's the Jake Gyllenhaal "Southpaw" diet and workout plan.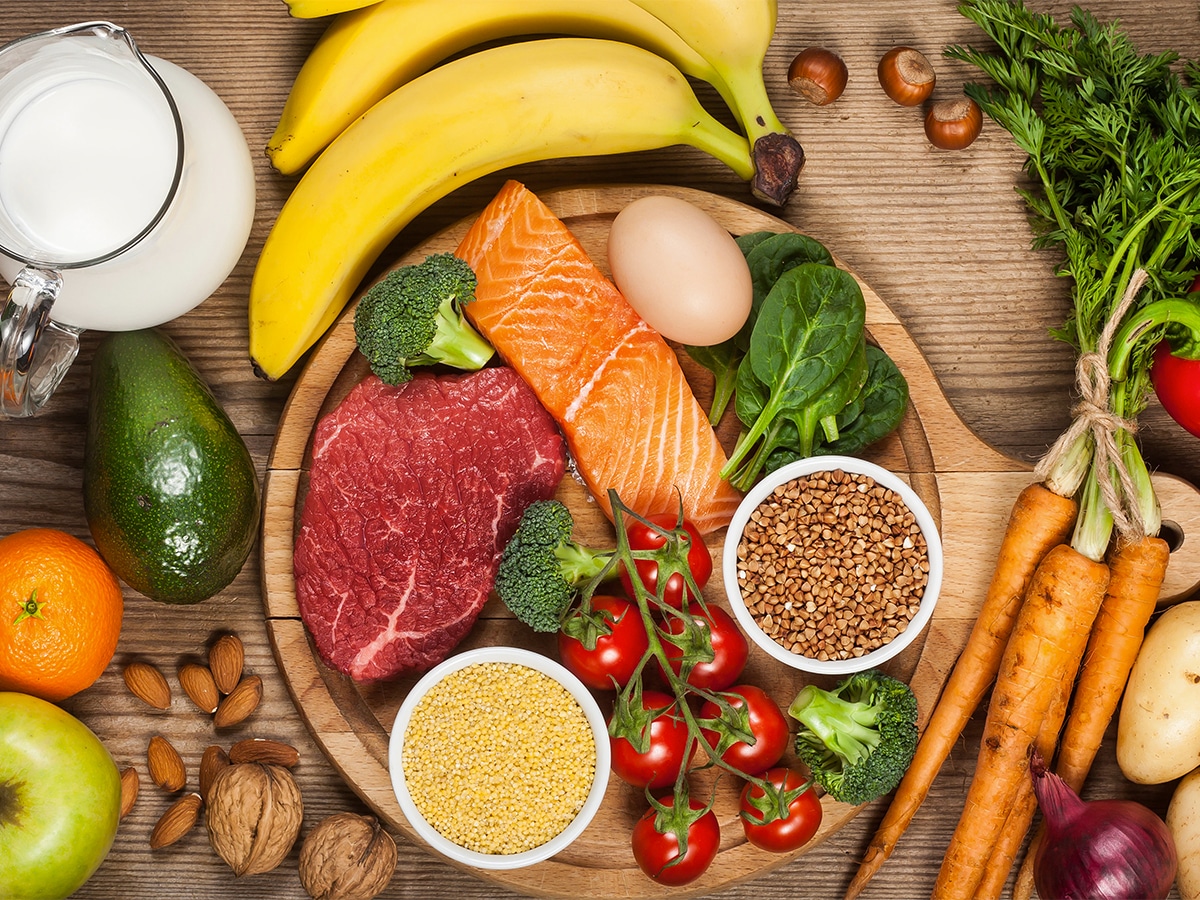 Jake Gyllenhaal Diet Plan
As one might suspect, the Jake Gyllenhaal "Southpaw" Diet Plan went big on building mass and keeping fuel in the tank. Specifically, he was eating 6-7 meals per day, at increments of about one meal every three hours. Because he was training more than once every day, the actor's eating habits served a dual role, restoring energy from the previous workout while increasing energy for the next one.
Most fitness regimens of this magnitude incorporate tons of protein, and Gyllenhaal's was no exception. We're talking fish, chicken, eggs, and other common protein-rich foods. However, he did consume a fair amount of carbs for breakfast, turning the excess fat into muscle at the gym. On the direct heels of any given workout, it was mostly vitamins and proteins, lest those bulging muscles lose their momentum. That included protein shakes, naturally.
Somewhere in there, Gyllenhaal was also reportedly chowing down on Chipotle. We'll just assume he was getting burrito bowls, but on the other hand, he was trying to build mass so maybe he went all-in on the tortillas. Whatever he was doing, it worked. Should you adopt the Jake Gyllenhaal diet plan, feel free to eat all the Chipotle you want, presuming you go to the same extremes he did in the weight room and elsewhere.
---
Featured Video from Man of Many
---
Putting Chipotle aside, Gyllenhaal's diet focussed on natural foods and avoided anything that was fried. For the most part, he drank lots of water and consumed copious amounts of salads, veggies, and lean meats. That was joined by occasional pasta dishes and things like potatoes or rye bread.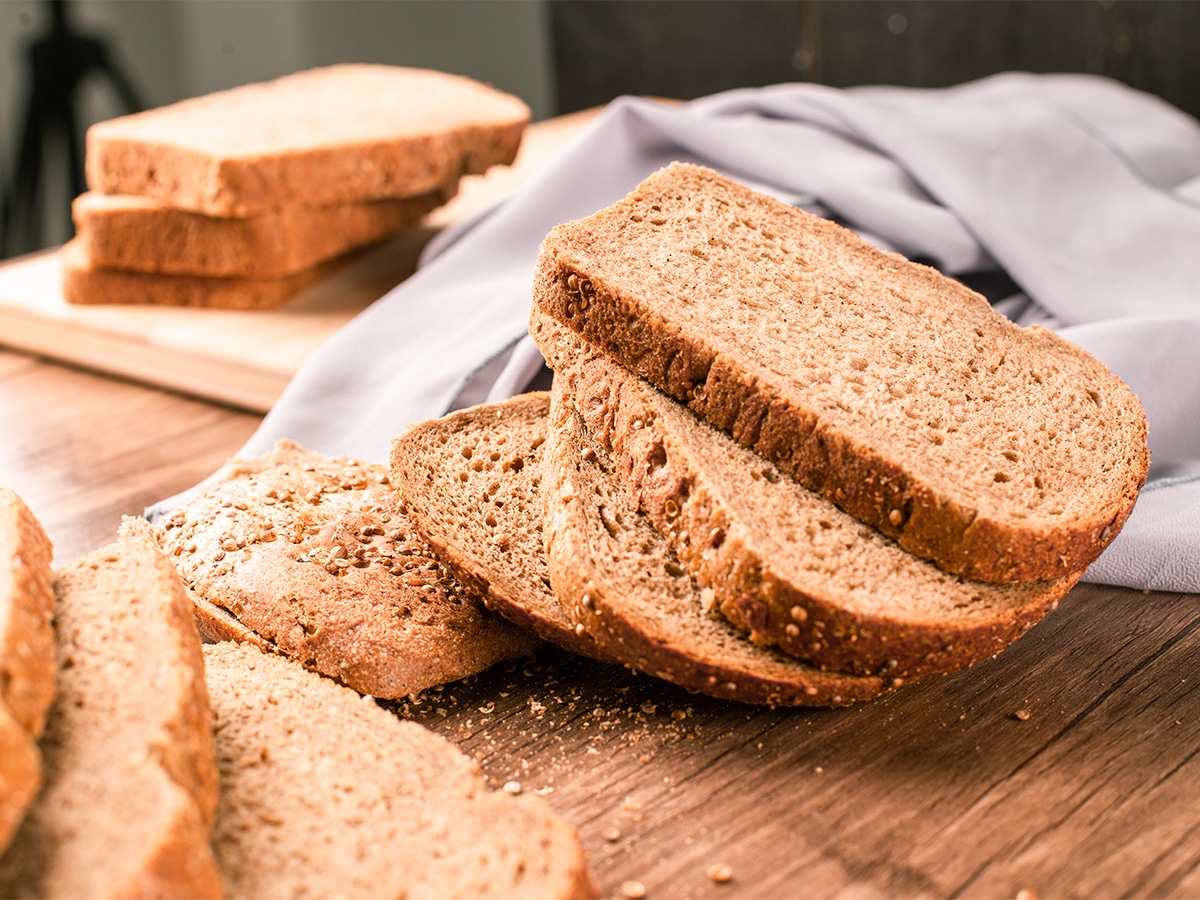 Here's a breakdown of Gyllenhaal's diet.
Eggs – Health experts are still hashing it out as to whether eggs are actually good for you, but their value as a source of protein is beyond reproach. Gyllenhaal ate a ton of them and it seemed to work for him. Of course, if you have issues with cholesterol, you should proceed with caution before going hog wild on the omelets.
Fruit – Goji berries, apples, bananas, and raisins are some of the fruits Gyllenhaal consumed on the regular.
Almonds – From each serving of this low-glycemic index food, you get 6 grams of protein, 4 grams of fibre, and a fair amount of vitamins and minerals. A perfect snack.
Cacao Beans – Presuming you can tolerate their bitter taste, raw cacao beans make for a veritable superfood. Not only are they chock full of flavonols and other antioxidants, but they're also known to induce a euphoric effect. Just don't get hooked.
Vegetables – When Gyllenhaal wasn't consuming steamed veggies, he was eating them raw. That included broccoli, leafy greens, avocado, and tomato. Yes, we know that avocadoes and tomatoes are fruits. We don't care.
Chicken – We have yet to discover a celebrity diet plan that didn't consist of chicken.
Fish – Low in calories and high in nutrition, fish is an essential part of any healthy diet.
Rye Bread – Some fitness freaks might consider bread—even rye bread—an indulgence. We say if it's fresh-baked and free of preservatives, it's probably healthier than you think. Regardless, Gyllenhaal clearly made it work.
Pasta – When you're working out as much as Gyllenhaal did, you get to eat pasta guilt-free.
Couscous – Fat-free, sugar-free, and loaded with selenium, couscous is a carb you can trust, especially when it's the whole wheat variety.
Potatoes – We've been trained to avoid starches, but potatoes are better for you than you might expect. They contain over half your daily value of vitamin C, and more potassium than a banana. They're also a good source of vitamin B6, fibre, and magnesium.
Supplements – Vitamin supplements (Vitamins D3 and C, in particular) and protein shakes were a big part of the Jake Gyllenhaal diet plan. He downed a shake post-workout and you should too.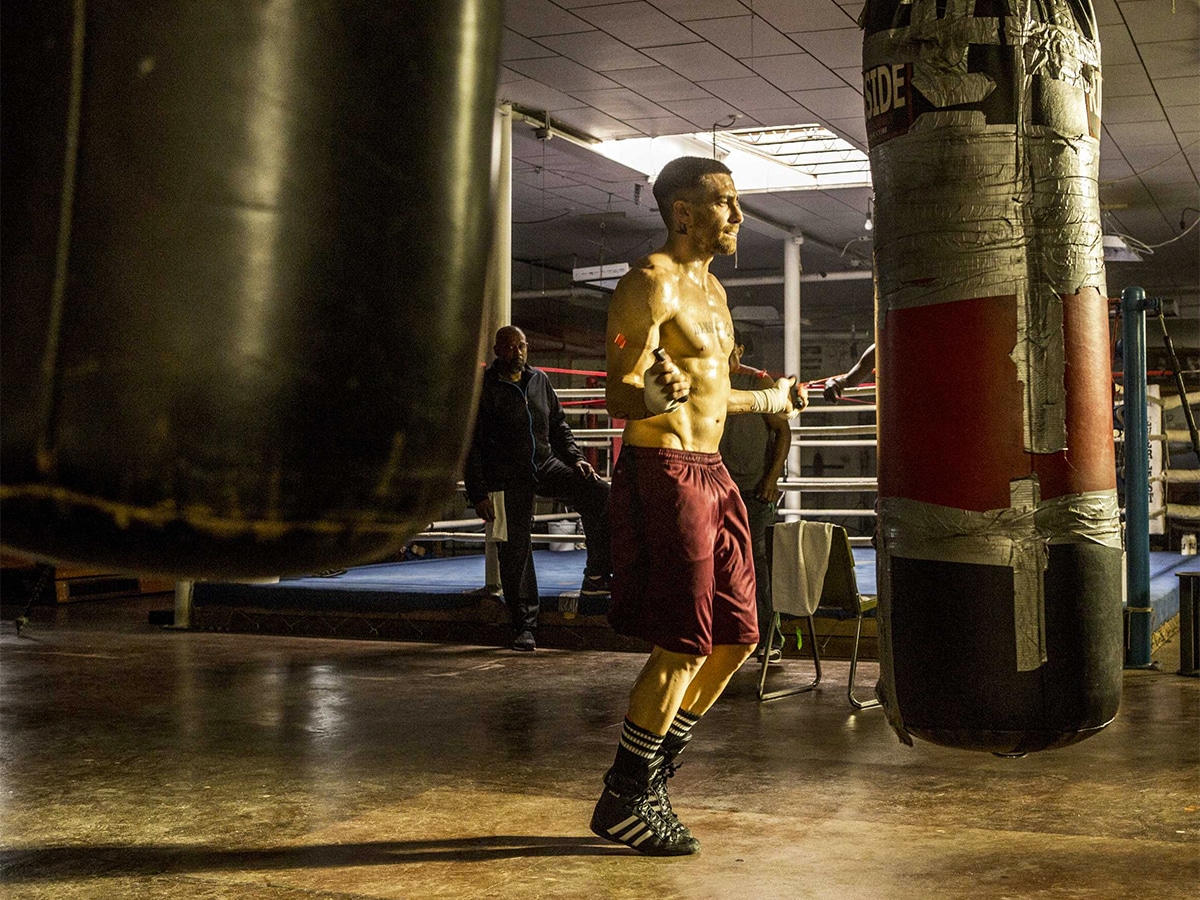 Jake Gyllenhaal Workout Plan
We all remember the movie "Rocky," which featured its title character whipping himself into shape by way of an arduous fitness regimen. Well, take Rocky's workout plan and crank up every conceivable dial and you're now in "Southpaw" territory. No pun intended, but Jake Gyllenhaal put himself through the wringer when preparing for the role of Billy "The Great" Hope. It all came at the behest of director (and boxer) Antoine Fuqua, who teamed Gyllenhaal up with boxing coach Terry Claybon.
To put things as succinctly as possible, Gyllenhaal trained the way a professional boxer would. However, whereas most boxers start from a point of reasonable strength, the actor started from skin and bones. After all, he'd just come off the film "Nightcrawler," for which he'd dropped 30 pounds. If this isn't starting to sound insane to you, then you might actually be insane yourself.
Anyway, the Jake Gyllenhaal "Southpaw" workout is so broad and epic that we're going to stop skirting around it like some sort of fancy-footed boxer. Just remember: the actor increased things like reps, rounds, and weights as he gained strength. To say that you should do the same would be putting it mildly. In fact, we're still not convinced you should do this at all. Nevertheless, here's the Jake Gyllenhaal "Southpaw" workout at the height of its intensity.
Workout Schedule
Wake Up
Perform 1,000 sit-ups
Run 8 miles
Eat breakfast (mostly carbs)
1-2 hours of boxing and sparring
1-hour core workout routine
Eat protein
1-2 hours of boxing and cardio
1-hour weightlifting workout
1,000 sit-ups
Go to bed
Core Workout Routine
Collectively, the following exercises make up 1 round. Gyllenhaal performed 2-3 rounds total, resting 1-2 minutes between each round.
Pull-ups (1 set of 10 reps)
Arm walk-outs (1 set of 10 reps)
Bicycle crunches (1 set of 20 reps)
One leg/arm plank (1 set of 10 reps)
Dips (1 set of 10 reps)
Pushups (1 set of 10 reps)
Deadlift (1 set of 10 reps, 1-2 minutes of rest)
Boxing Exercises
Footwork drills
Shadow boxing
Bag work
Speedball
Focus pads
Flip a 250-lb tractor tire 20 times a day
Pound a 250-lb tractor tire with a sledgehammer for 3 minutes at a time
Get punched in the face by real fighters
Jake Gyllenhaal Weightlifting Workout Routine
Collectively, the following exercises make up 1 round. Gyllenhaal performed 2-3 rounds total, resting 1-2 minutes between each round.
Dips (1 set, 8-12 reps)
Crunches (1 set, 25 reps)
Weighted pull-ups (1 set, 8-12 reps)
Barbell squats (1 set, 8-12 reps)
Barbell deadlift (1 set, 8-12 reps)
DB shoulder press (1 set, 8-12 reps)
Walking lunge (1 set, 8-12 reps)
Dumbbell shrugs (1 set, 8-12 reps)
Bench press (1 set, 8-12 reps)
Two boxing sessions. Core workouts. Strength training. 8 miles of running. 2,000 sit-ups. Lots of eating. This was, in essence, Jake Gyllenhaal's life as he trained for the role of Billy "The Great" Hope. The experience took him to various gyms in Las Vegas, Los Angeles, and New York. It also put him in the ring with boxing professionals, as coach Terry Claybon dispensed with pep talks and pointers.
All the while, Gyllenhaal watched live Floyd Mayweather and Manny Pacquiao fights. Somewhere along the way, he presumably memorised his lines. Put it all together and you get the Jake Gyllenhaal "Southpaw" diet and workout routine, which must have made his Mysterio fitness plan seem downright tame by comparison. We'd say you shouldn't try this at home, but where's the fun in that?
After almost a decade, the American actor is making a comeback with a fit physique for his role in the upcoming remake of the 1989 cult classic, Road House. At 42 years old, he has clearly resumed his old diet and workout routine, as evidenced by his sizzling six-pack on display while filming faux fight scenes at UFC 285.
Jake Gyllenhaal Diet & Workout Routine FAQ
How did Jake Gyllenhaal prepare southpaw?
To prepare for Southpaw, Gyllenhaal had to consume a diet big on weight gain and building mass as well as an intense workout plan.
How long did Jake train for southpaw?
To be able to play a boxer in Superpaw, Jake Gyllenhall had to work out 6 hours a day for 6 months.
You'll also like:
Chris Evans' Captain America Workout & Diet Plan
Zac Efron's 'Baywatch' Diet and Workout Plan
Chris Hemsworth's Thor Diet & Workout Plan
---
Featured Video from Man of Many