What Does Creatine Do? Fitness' Most Misunderstood Supplement Explained
Been asking yourself just what does creatine do? You aren't alone. In fact, the phrase creatine monohydrate is something you definitely have heard thrown around the gym during a workout, but the jury is still out on the sports supplement. You can drink it, you can take capsules of it, and it has a serious fan base in the fitness community. Creatine, along with a healthy diet and exercise, could be the key to your dream body. But enough of the salesman talk, let's get down to science.
This article has all the facts, stats, bells and whistles you need to truly understand what creatine is. And once you're in the know, we've got our recommendation for the six best creatine supplements for your next workout. So, slap on those sweatbands and let's get started.
You'll also like:
25 Best High Protein Snacks for On the Go
Is Pre-Workout Actually Safe? A Complete Guide
Sylvester Stallone's Dangerous 'Rocky' Diet & Workout Plan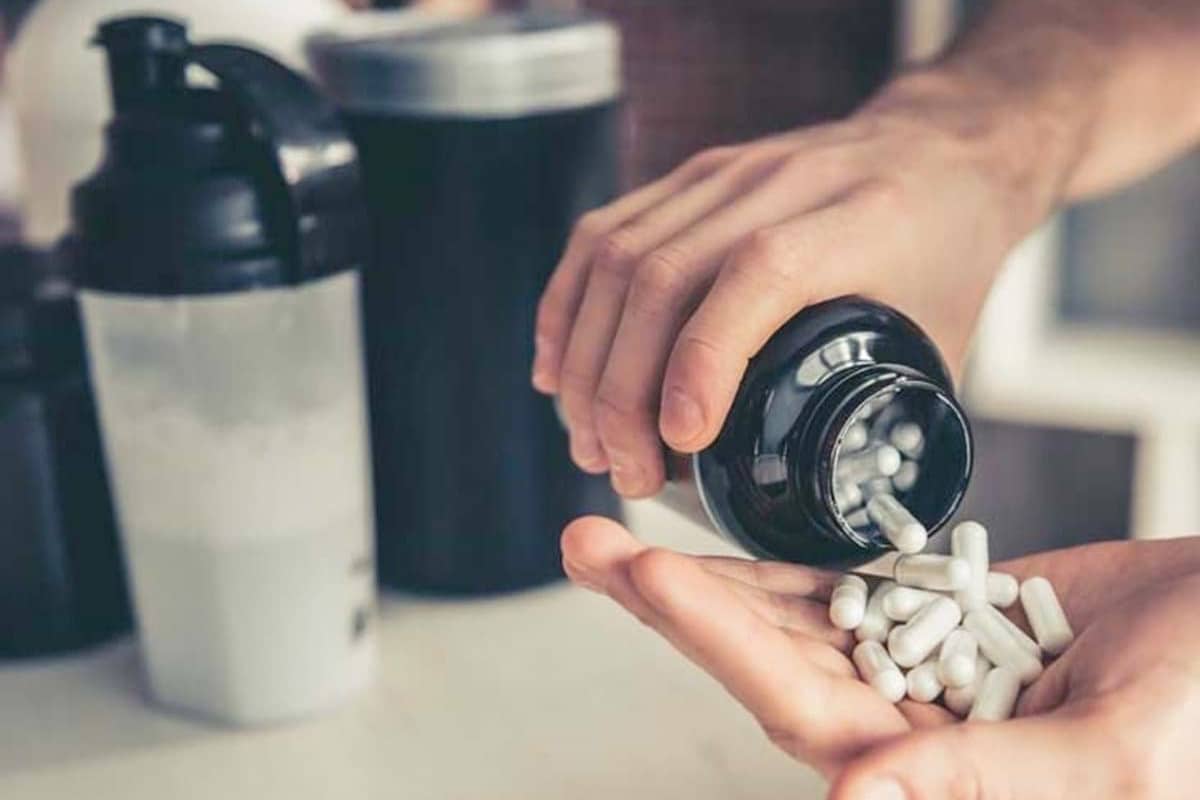 What is Creatine?
To put it simply, creatine monohydrate is a performance improving supplement, that has the potential to increase muscle mass, strength, and exercise performance. A naturally-occurring molecule produced in the body from amino acids, creatine is primarily made in the liver and to a lesser extent in the kidneys and pancreas. The substance helps your muscles produce energy during high-intensity performance or exercise, so naturally, it's become big business in the business of getting big.
According to research from the University of Florida, around 95 per cent of your body's creatine is stored in muscles in the form of phosphocreatine, which, when increased, helps the body to produce a high-energy molecule called ATP.
That may sound overly technical, but the body is a wonderfully complex thing. The good news is that creatine can also be found in a variety of foods. The body transforms its stores of creatine into energy when heavy lifting or performing high-intensity exercise, which coincidently is what you spend most of your time doing at the gym (when you're not taking mirror selfies). Supplementing creatine will ensure your body's stores of creatine are filled and can make up for a lack of creatine from your diet.
What Does Creatine Do?
While many would argue creatine is a one-way journey to getting swole, the supplement is perhaps the most misunderstood in fitness circles. Some bodybuilders swear by the substance, while others steer clear of it entirely, so the question begs to be asked – what does creatine do?
Increase Phosphocreatine Stores – For the most part, creatine powder has the main function of increasing phosphocreatine stores in the body. As mentioned above, this allows for greater production of ATP, a key energy source for high-intensity activity.
Muscle Gain – Where creatine has gained the biggest appeal has been in its muscle gaining properties. Unlike steroids that promote the stimulation of muscle growth, creatine monohydrate does this from a secondary basis. For example, taking creatine powder may increase your workload, enabling you to elevate your total work or volume in a single session. Similarly, a study from the University of Wisconsin-Medical School found that it was effective in improving cell signalling which aids muscle repair and muscle growth.
Improve Cell Hydration – A study by the Global Fitness Services in New York found that creatine also helped to lift the water content within your muscle cells, causing an effect that may improve muscle growth. Within this, however, most creatine users reported elevated waterweight, so those looking to lean out may be disappointed to see their overall weight increase while on the supplement.
Alters Hormone Levels – On the positive side, taking creatine supplements has been shown to raise anabolic hormones, such as IGF-1. Additionally, users of the substance have reported lower levels of the protein myostatin, which can inhibit new muscle growth.
As with all supplements, there are a wide range of benefits to using creatine. When taken regularly and paired with a healthy diet and exercise, creatine can stimulate muscle gains, enhance strength, and improve your general exercise performance. There is also evidence that creatine supplements will improve mental capacities. The brain also relies on creatine, and studies have shown that a steady supplementation of creatine can vastly improve memory and intelligence.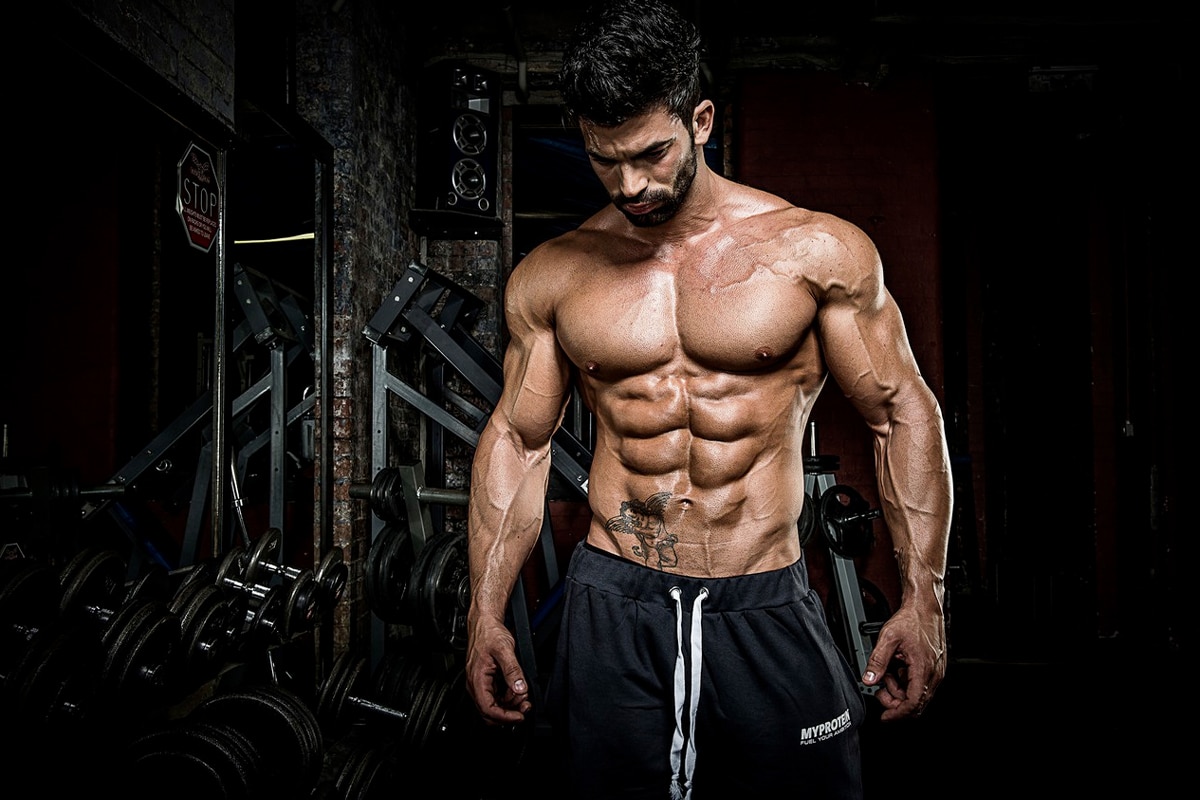 Is Creatine Safe?
This is where the debate rages. There is a common misconception that creatine supplements are harmful to the body, with many claiming the supplement can cause kidney damage, dehydration, and cramping. However, there is no evidence to back these claims. Creatine is one of the world's most tested supplements, and has a great history and success rate amongst test subjects.
When taking any supplement, it is important to consider what else you are putting into your body for the best results. If you are taking any form of medication, consult your doctor before starting with creatine supplements. This is particularly important if your medication is related to blood sugars management, or kidney and liver function.
What to Look For When Buying Creatine
The most common form you'll come across is creatine monohydrate. This is the most tested form of creatine, which is why it's the most readily available. When buying creatine supplements, you'll want to consider the following points.
Quality of Ingredients
You only want to be putting the best into your body, which is why a creatine supplement with high-quality ingredients is best for consumption. Look for the amount of creatine protein per serving, as well as the presence of other ingredients such as sugars or vitamins.
Lack of Additives, Fillers, and Artificial Flavours
It is not uncommon for creatine supplements to be mixed with flavouring for more enjoyable consumption. These flavours can bring with them a load of sugars, so if you're trying to eat cleanly as you build muscle, you'll want to avoid these.
Quality Manufacturing and Testing Practices
As we said before, you want to be conscious of what you're putting into your body. That's why it's crucial to know what testing and manufacturing processes your creatine supplements have been through before it's reached you. It's also ethically responsible to avoid products that conduct poor and inhumane manufacturing practices and testing.
Best Creatine Powders and Supplements
Now that we know all the facts behind creatine supplements, we can get you started on your muscle mass transformation. Here are our recommendations for the best creatine supplements.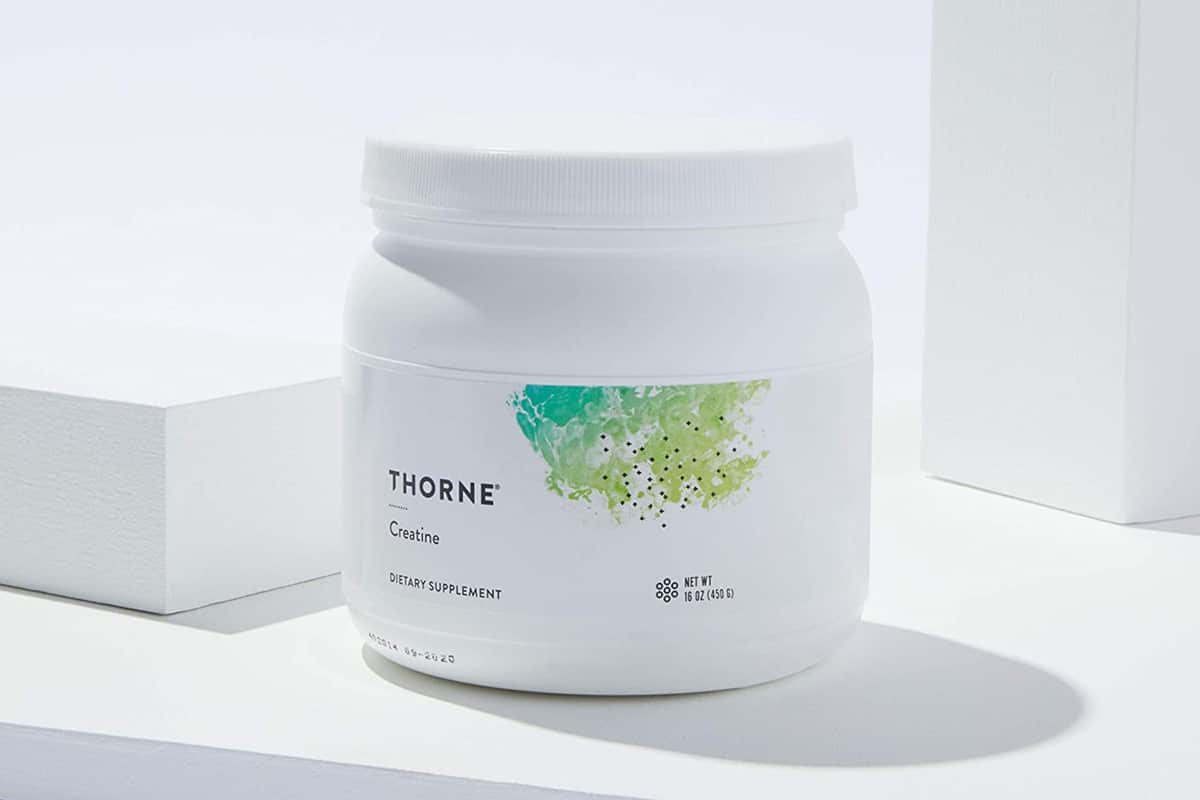 1. Thorne Research Creatine
Kicking off our list is Thorne Research's Creatine powder. Thorne Research creates high quality and sustainable supplements, so that you can feel good physically and ethically as you buy from the. This is an unflavoured powder, containing five grams of creatine per serving. And that's all, no sugars or carbohydrates to be found. Being gluten-free, soy-free, dairy-free, and yeast-free among other allergens, this is the creatine supplement for all.
Price: USD$50
Form: Powder
Brand: Thorne Research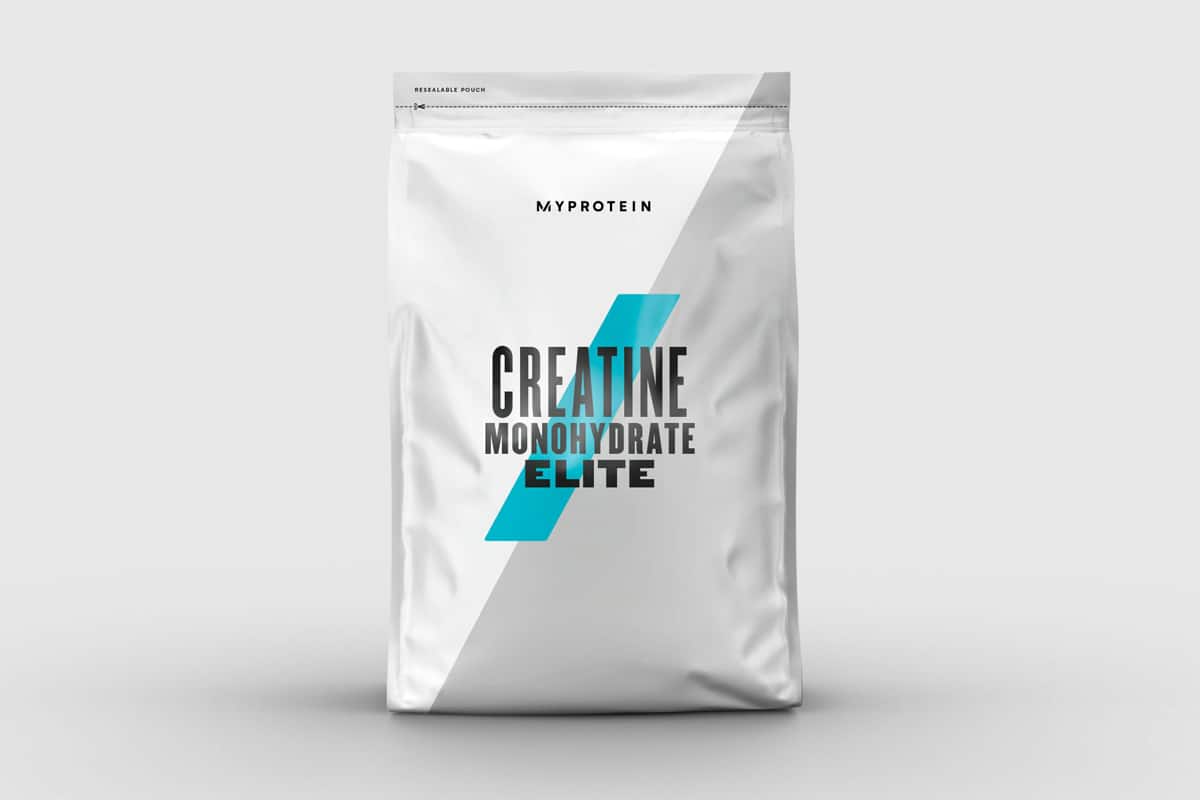 2. MyProtein Creatine Monohydrate Elite
Batch-tested by Informed-Sport, the MyProtein Creatine Monohydrate Elite is one of the most rigorously trusted options on the market. Ideal for powerbased sports, the creatine powder can easily be mixed in water and at just AUD$38 for 1kg, it makes for great value.
Price: AUD$37.99
Form: Powder
Brand: MyProtein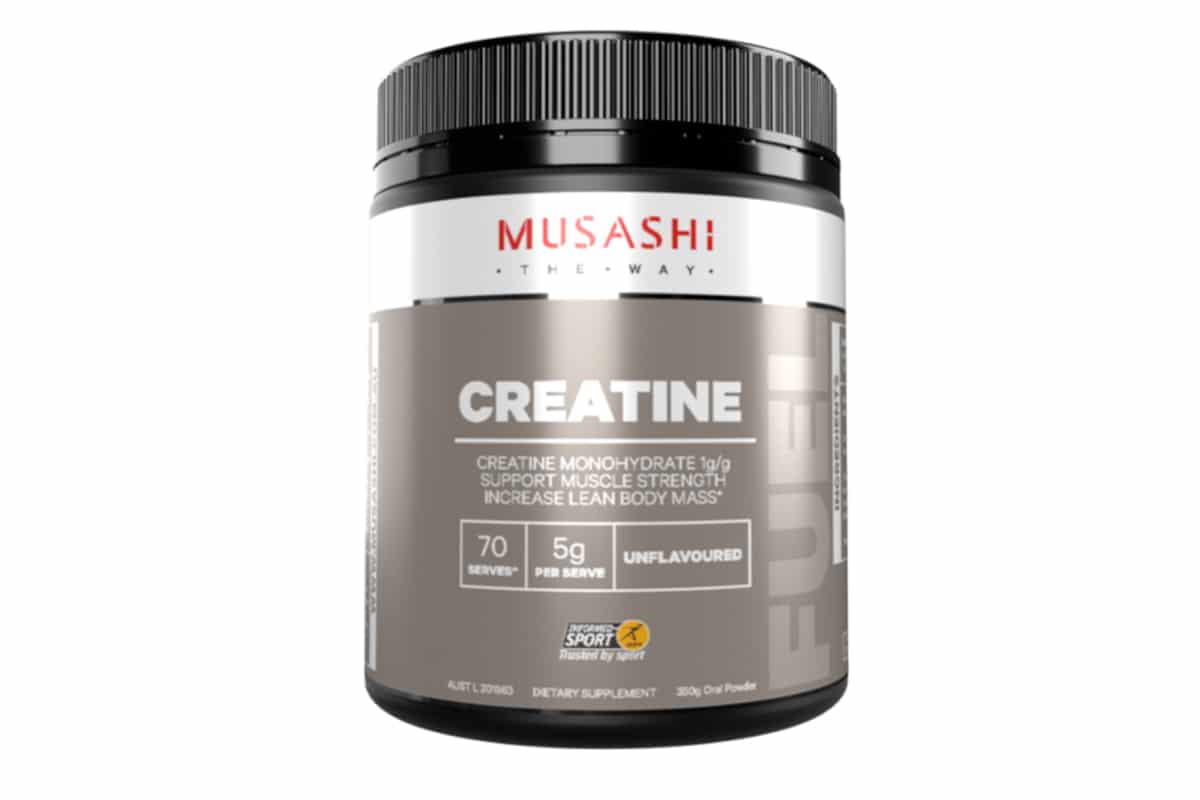 3. Musashi
Micronised to ensure easy mixing, Musashi's creatine supplement is one of the best value substances on the market. Supporting energy production, enhance muscle strength and increase lean body mass during high-intensity exercise and resistance training, this is a great option.
Price: AUD$18.99
Form: Powder
Brand: Musashi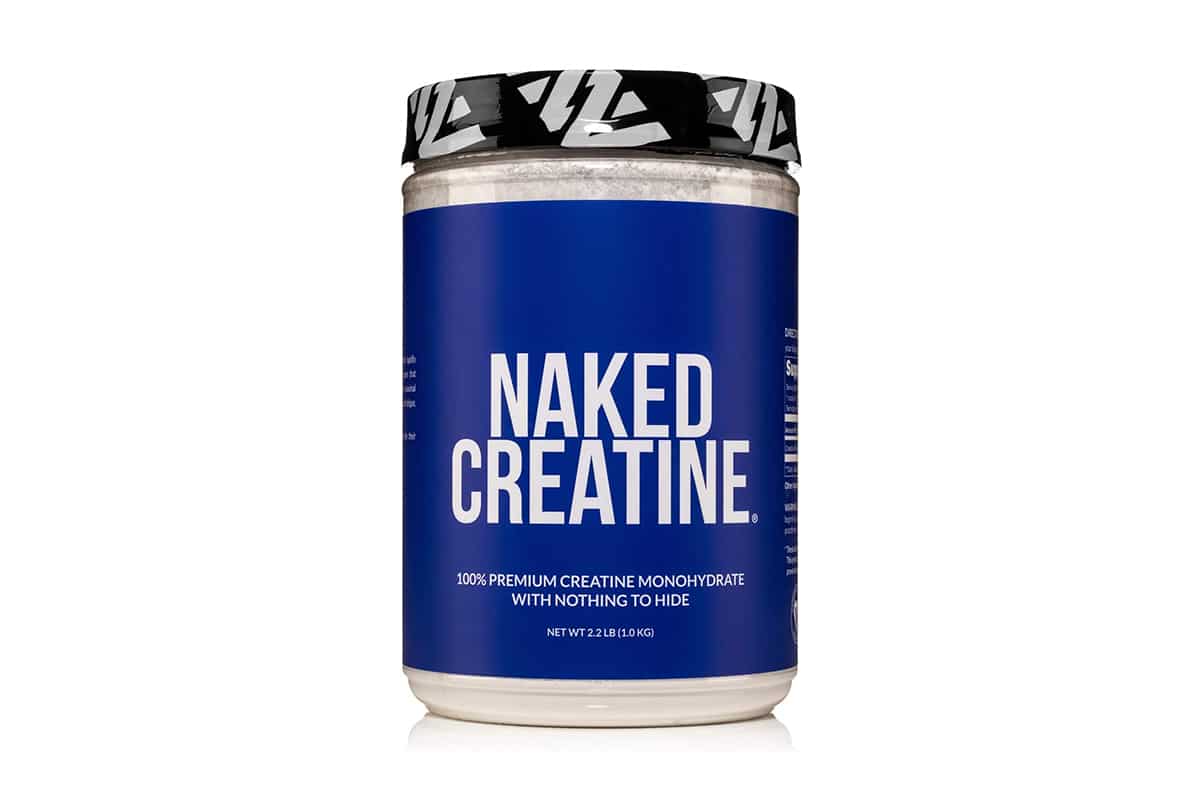 4. Naked Nutrition Pure Creatine
Naked Nutrition Pure Creatine is exactly what it says on the label: naked, pure creatine. You'll find no artificial colours, no flavours, no sweeteners, it's about as polar opposite as you can get from MuscleTech's Cell-Tech Creatine. Mixed in with milk, and this powder is pure creatine for your next workout. We should also note that this powder is certified vegan, as well as gluten-free. For a no-fuss creatine powder, go for Naked Nutrition Pure Creatine.
Price: USD$50
Form: Powder
Brand: NAKED Nutrition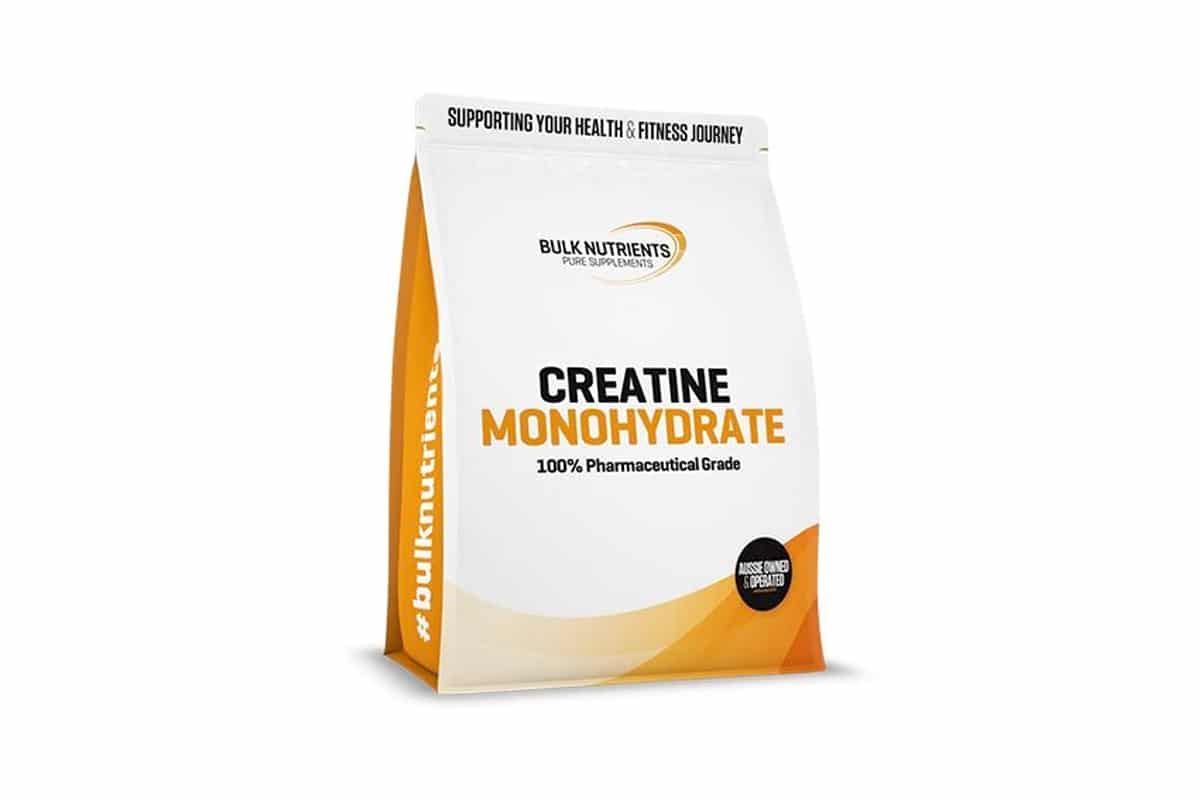 5. Bulk Nutrients
Great value and pharmaceutical grade, you can't really go past Bulk Nutrients when it comes to the best creatine powders you can buy. Even better, the supplement is micronised to 200 mesh for easy dissolvability, which means less sandy mouth feel.
Price: AUD$9
Form: Powder
Brand: Bulk Nutrients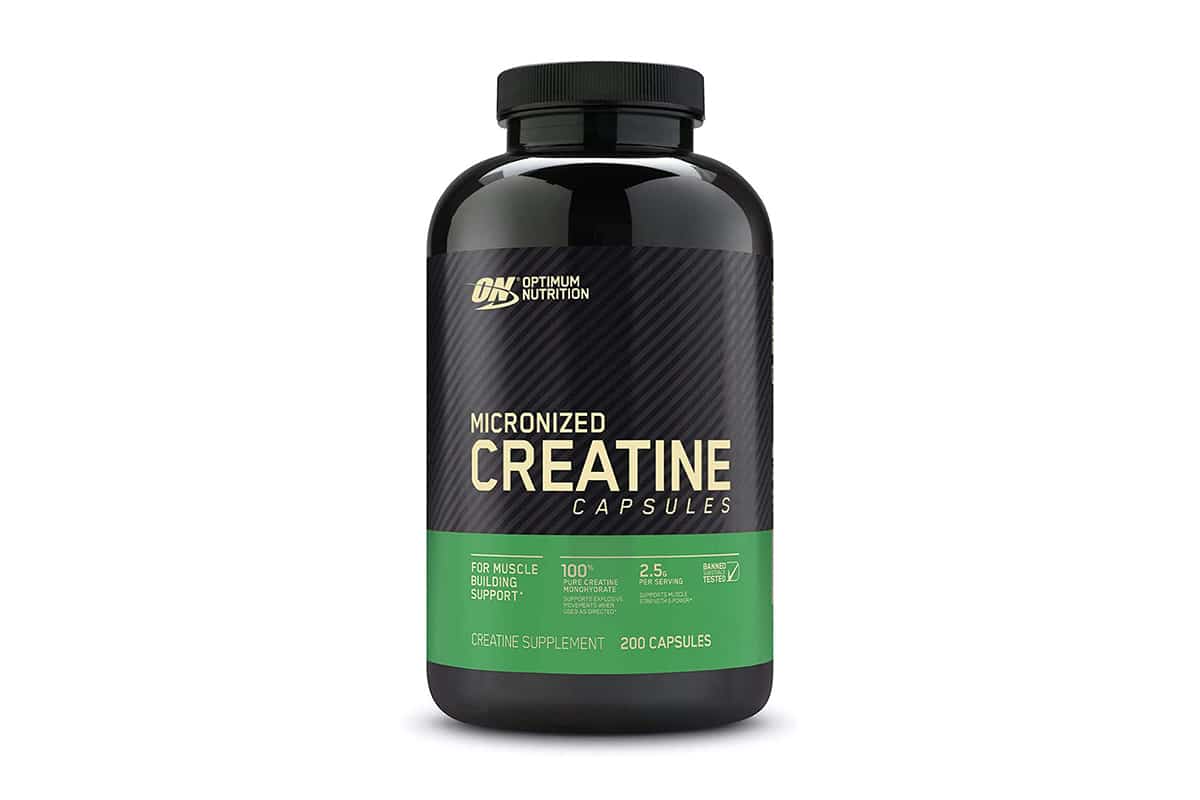 6. Optimum Nutrition Creatine
Opting for capsules instead of powdered creatine, Optimum Nutrition Creatine is a convenient creatine supplement option. Consuming two capsules with a meal, twice daily will get you your five grams of creatine monohydrate. For those not wanting to fuss with clumps of creatine powder in their shake that haven't dissolved (we all know the pain) capsules are the choice for you.
Price: USD$30
Form: Capsules
Brand: Optimum Nutrition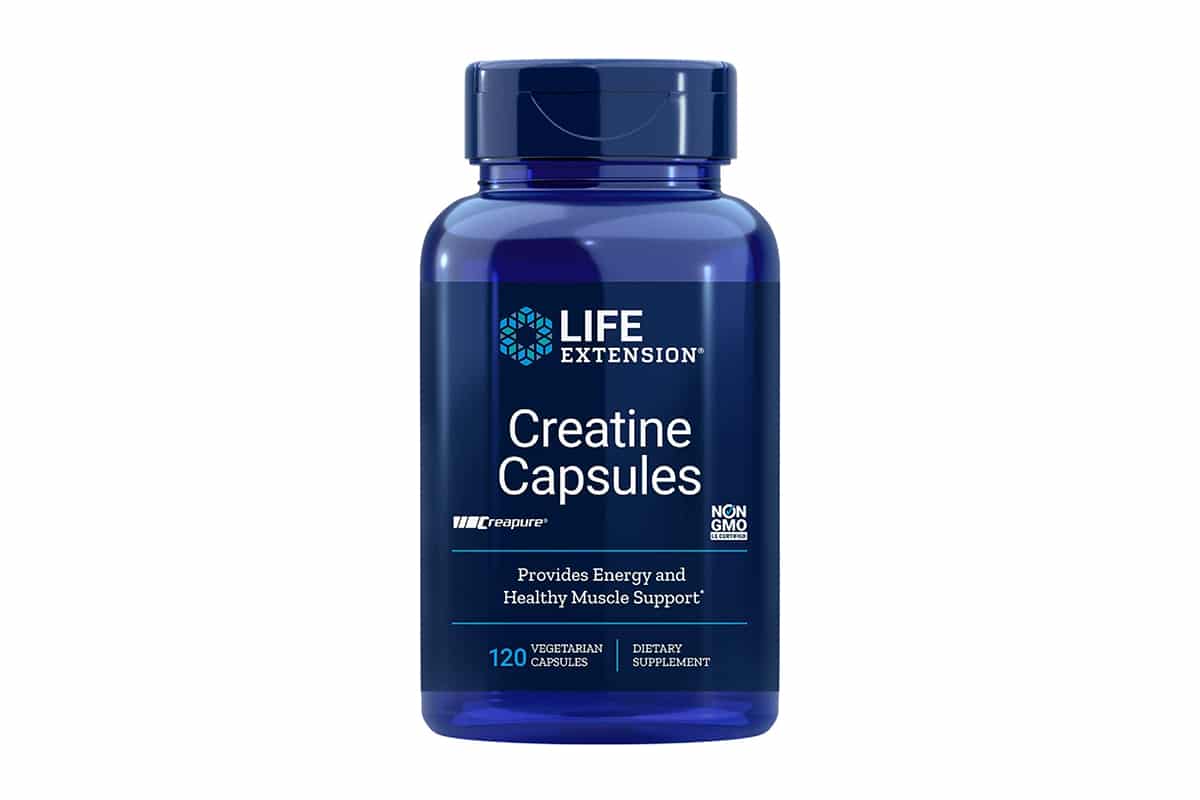 7. Life Extension Creatine
These creatine capsules mix in a dose of vitamin C, for that added health benefit with your creatine. Each capsule delivers one gram of creatine, which doesn't make this the best supplement for muscle growth. But for vegetarians hoping to maintain healthy stores of creatine, this is a great option. Like BulkSupplements, Life Extension also provide a CoA for all of their products, so you know what's going in and how they're being made.
Price: USD$30
Form: Capsules
Brand: Life Extension
8. Cellucor Micronized
Designed to digest quickly, each serving of the Cellucor Micronized powder contains 5g of creatine to support strength and muscle growth. To enhance the flavour, the brand recommends adding this to your pre-workout or BCAAs.
Price: USD$70
Form: Powder
Brand: Cellucor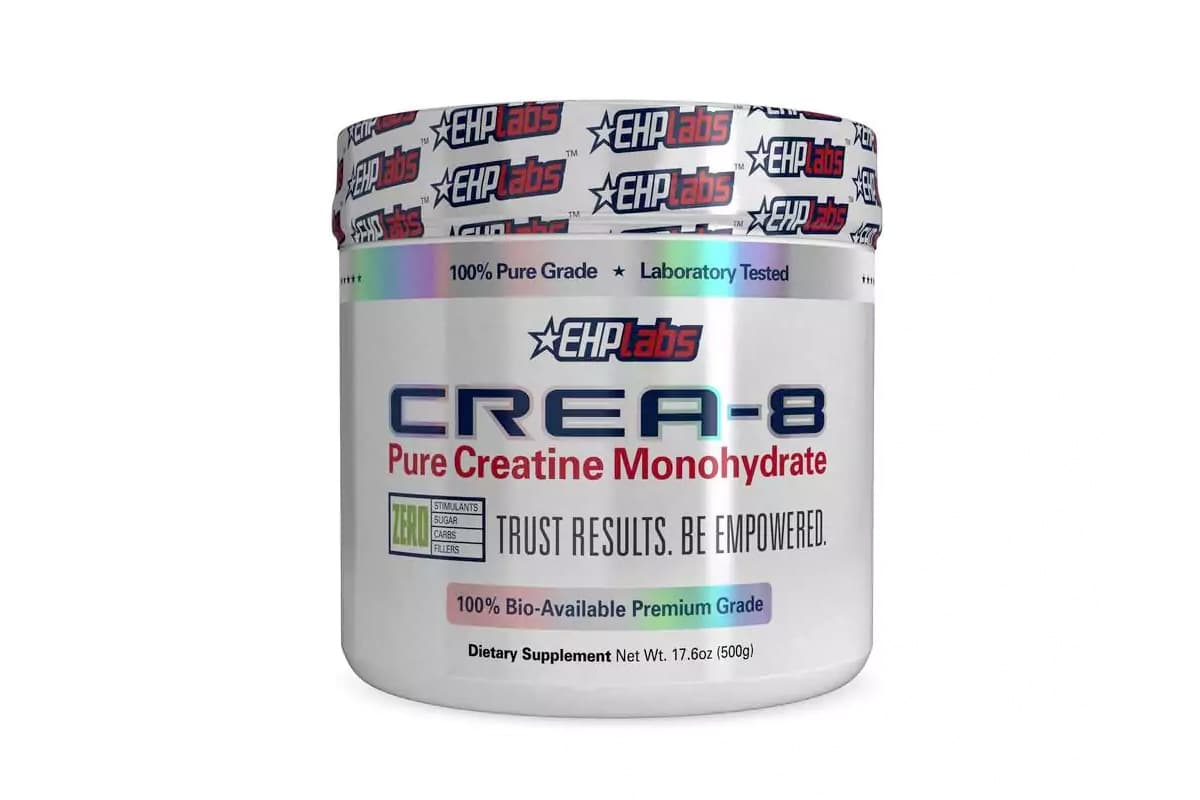 9. EHP Labs CREA-8
Made of 100 per cent pure creatine monohydrate, this release from EHP Labs in a favourite amongst Aussie bodybuilders. Crea-8 has been designed to nourish your body with a high-quality creatine monohydrate to reach the heights of strength, endurance and muscle growth.
Price: AUD$50
Form: Powder
Brand: EHP Labs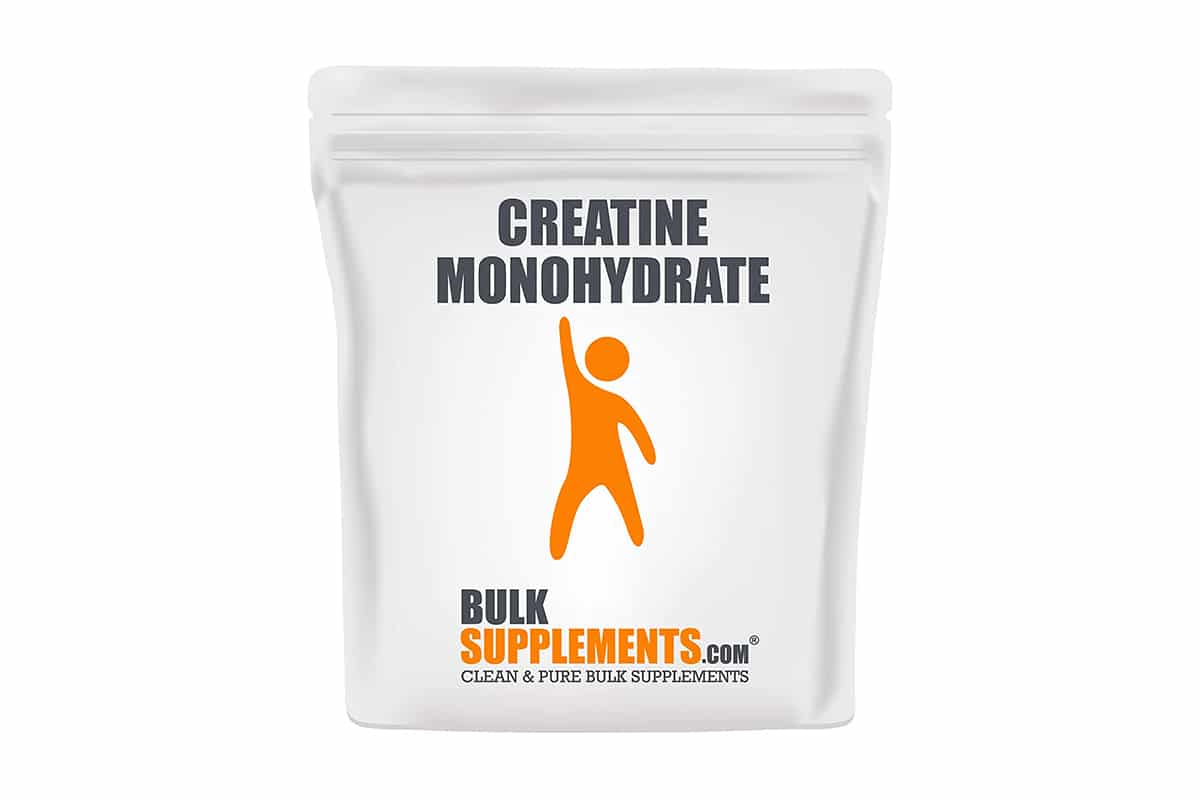 10. BulkSupplements Creatine
If you're looking for a high-quality and affordable creatine supplement, look no further than BulkSupplements Creatine. Again, this creatine supplement is creatine and nothing else. BulkSupplements Creatine also boasts the gluten-free, soy-free, dairy-free, yeast-free, and worry-free formula, so no one misses out on the gains. Upon request, BulkSupplements can also supply a Certificate of Analysis (CoA), a form that documents the quality, strength, and production specifications of their powders. This helps to keep BulkSupplements responsible, for ethical and reliable production of supplements.
Price: USD$25
Form: Powder
Brand: BulkSupplements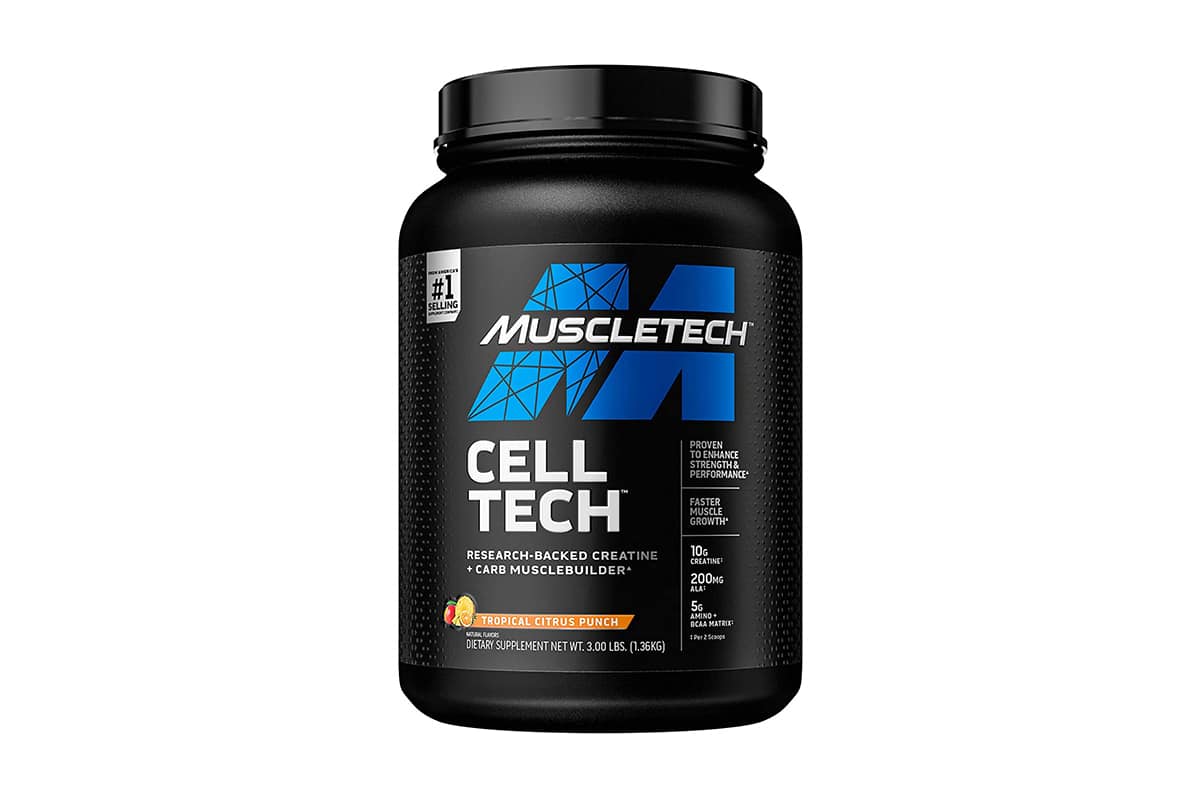 11. MuscleTech Cell-Tech Creatine
If you're not into the taste of raw creatine powder, MuscleTech Cell-Tech Creatine comes in more than a few flavours for you to try. From orange to fruit punch, give your shakes and workouts a fruity kick. Along with five grams of creatine per scoop, you'll also find one gram of branched-chain amino acids. These are a form of amino acids used by athletes for performance boosts and to minimise fatigue, so you're ready to go again sooner. This supplement is not for the creatine purists, but a tasty change up for those wanting to branch out with their creatine supplements.
Price: USD$50
Form: Powder
Brand: MuscleTech
You'll also like:
25 Best High Protein Snacks for On the Go
Is Pre-Workout Actually Safe? A Complete Guide
Sylvester Stallone's Dangerous 'Rocky' Diet & Workout Plan
General FAQs
What is creatine?
Creatine is a performance improving supplement, that has the potential to increase muscle mass, strength, and exercise performance
Does creatine help you workout?
Yes, the body transforms its stores of creatine into energy when heavy lifting or performing high intensity exercise.
When should I take creatine?
Creatine can be consumed anytime during the day, but it's suggested to be most effective before and after a workout.