26 Best Brunch Spots in Melbourne
If you're looking for the best brunch in Melbourne you can't go past Prior Thornbury, Au79, or Higher Ground. However, as Australia's most notable cafe-loving city, this is a hotly-debated topic. The Melbourne breakfast scene is about as competitive as it gets, and our team of expert foodies and editors have tasted the top spots before compiling a list of their favourites.
You won't find plain old Weet-bix and toast on any of these menus, it's all about bagels with cream cheese, perfectly poached eggs, smashed avo on sourdough and lashings of great coffee. So check out our list of the best brunch places in Melbourne for your next breakfast of champions.
Best Brunch in Melbourne at a Glance
Our list of best Brunch in Melbourne goes like this.
Now we've rounded up our favourites, let's check out the complete list.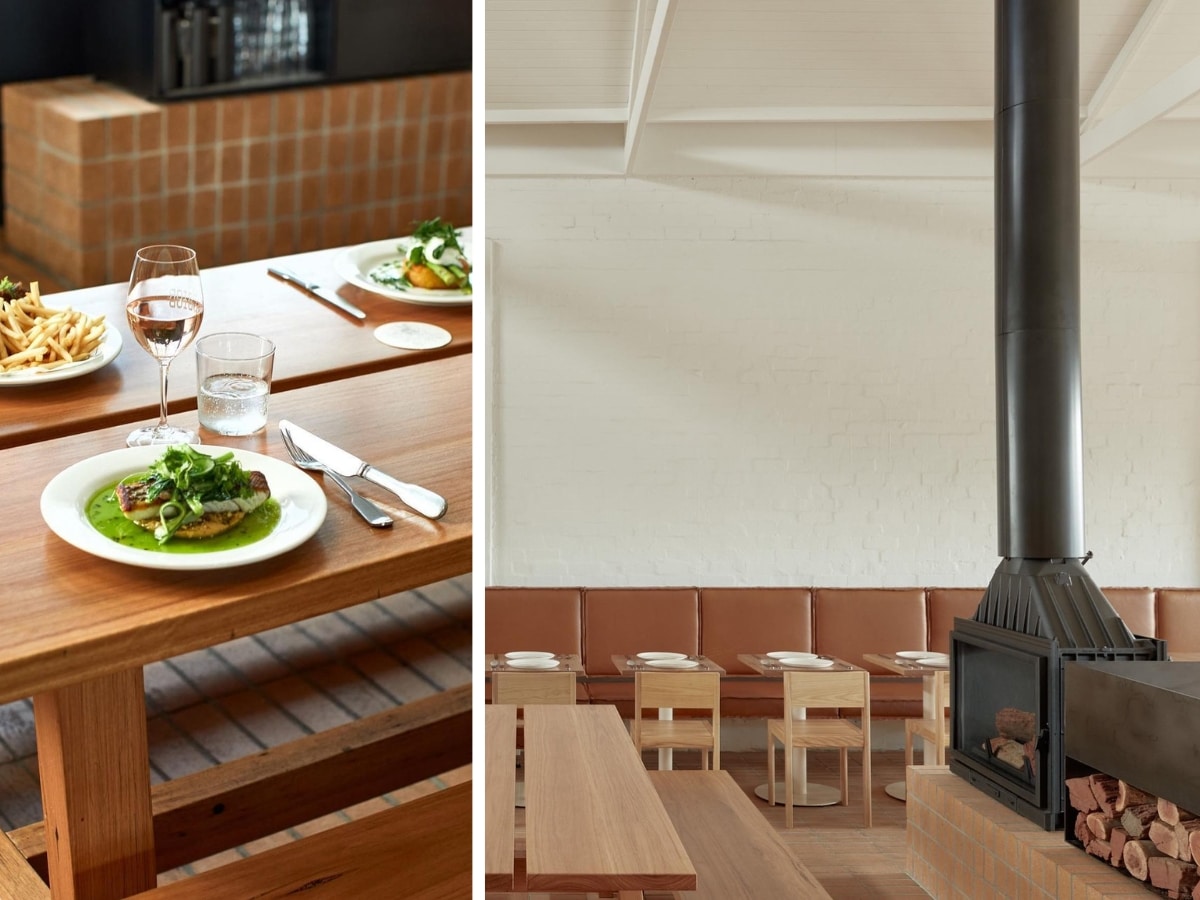 1. Prior Thornbury
Those who love to go all out when it comes to brunch with a fine-dining affair should look no further than Prior Thornbury. The clean, minimalist space is the perfect backdrop to your slow Sunday morning, whether it be accompanied by their (to die for) french toast or their take on a classic eggs Benedict. Plus, they serve up beer and bubbles – champagne breakfast, anyone? If the interior design isn't enough to catch your eye, the amazing food will take things to the next level.
Address: 37 High St, Thornbury VIC 3071
Hours: Mon-Fri 7am-4pm, Sat-Sun 8am-4pm
Phone: (03) 9042 6074
Check out Prior Thornbury Prior Thornbury Menu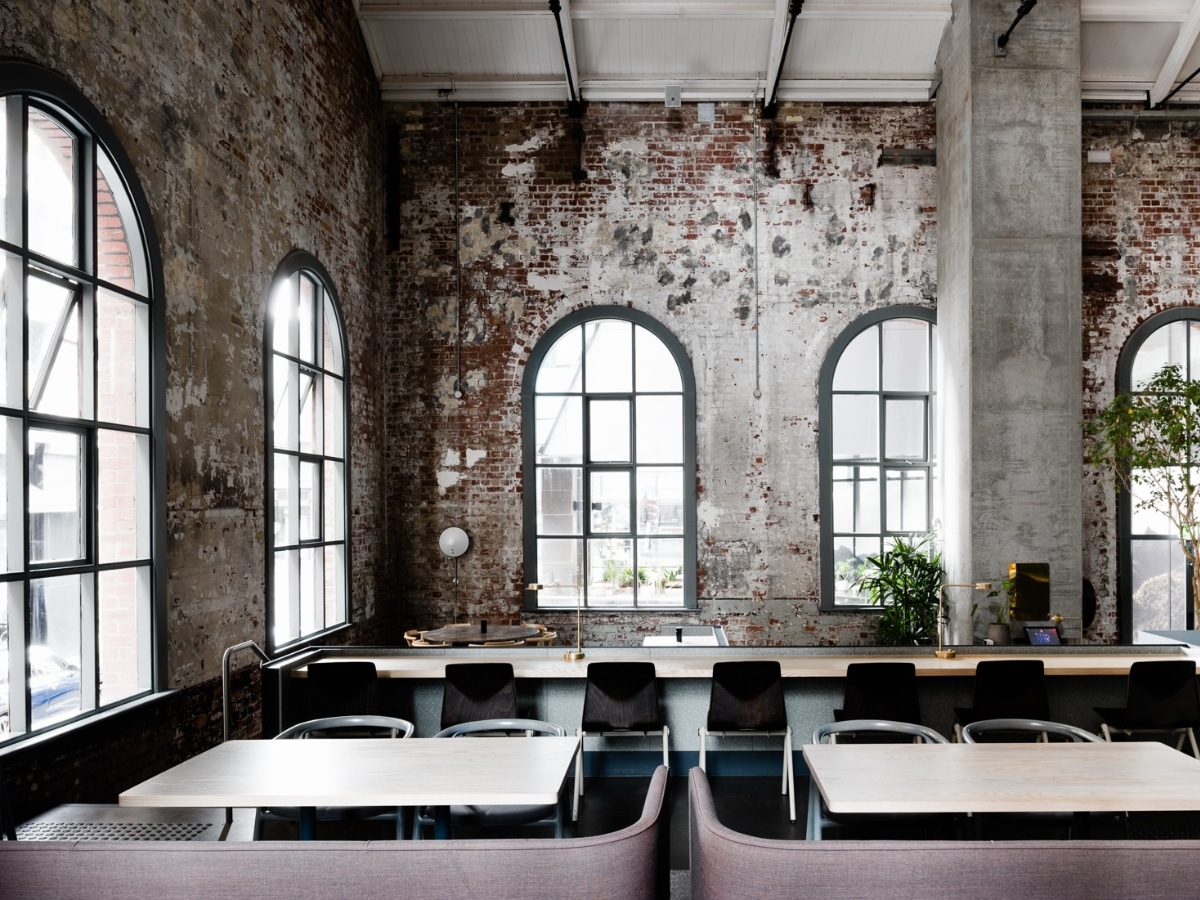 2. Higher Ground
Even if it's just for the ambience of this homely cafe, nestled in what looks like an old church, Higher Ground isn't just a pretty face. With a food menu stacked with options including brunch classics like eggs, bacon and plenty of fresh bread, the multi-level layout means you're (almost) always able to find a seat. We can't go past their crab eggs benedict – don't judge until you try it!
---
Featured Video from Man of Many
---
Address: 650 Little Bourke St, Melbourne VIC 3000
Hours: Mon-Fri 7am-5pm, Sat-Sun 8am-5pm
Phone: (03) 8899 6219
Check out Higher Ground Higher Ground Menu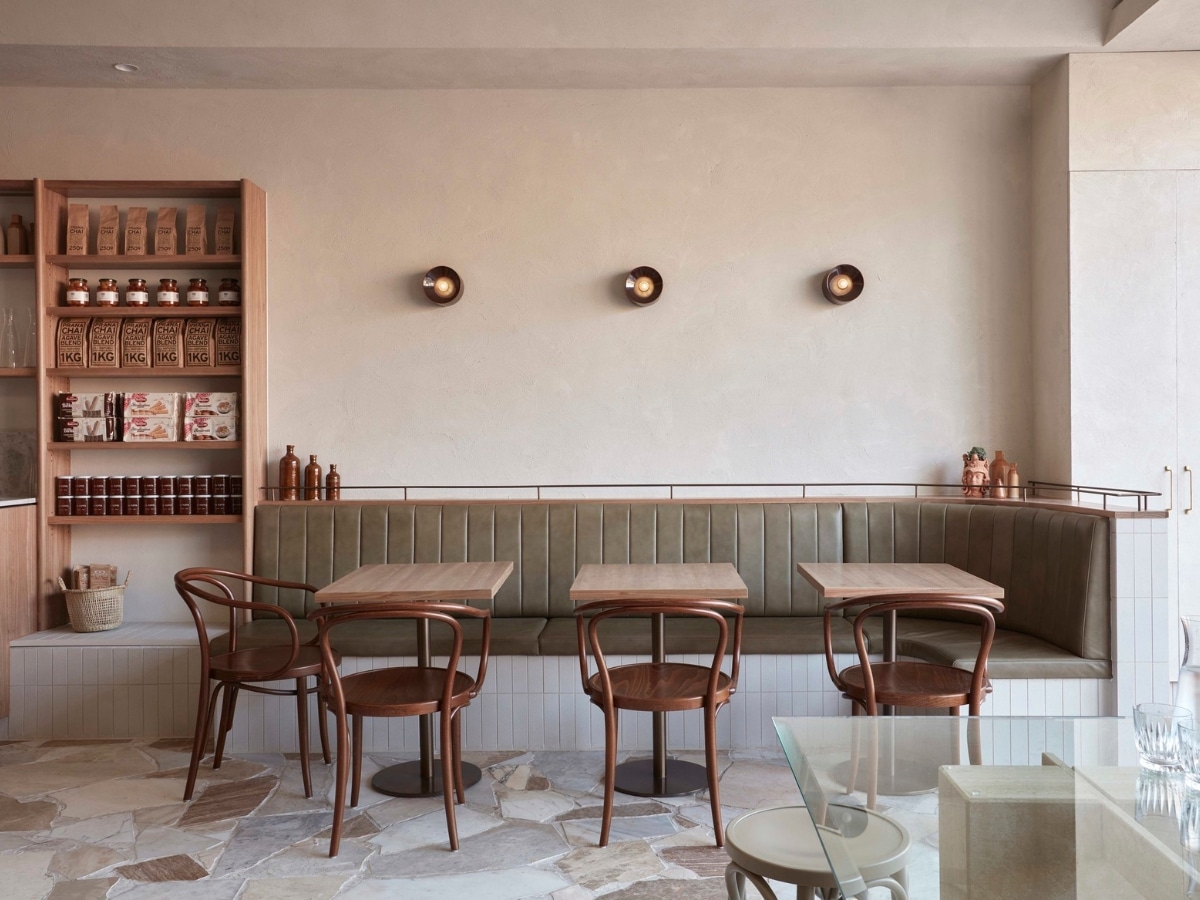 3. Via Porta Eatery Deli
This deli is one of the best spots for brunch in Melbourne if you want to be catapulted straight into the villages of Southern Italy, without having to leave Melbourne. Via Porta offers up a delicious Italian-inspired menu full of delectable bites and we can't go past their omelette with whipped feta, eggs in arrabbiata and of course, great coffee. Inspired by a love for brunch food and family, you can taste the passion that goes into every meal and the homely space is just what Mont Albert needs.
Address: 677 Whitehorse Rd, Mont Albert VIC 3127
Hours: Mon-Sat 7am-3pm, Sun 8am-3pm
Phone: (03) 8256 4866
Check out Via Porta Eatery Deli Via Porta Eatery Deli Menu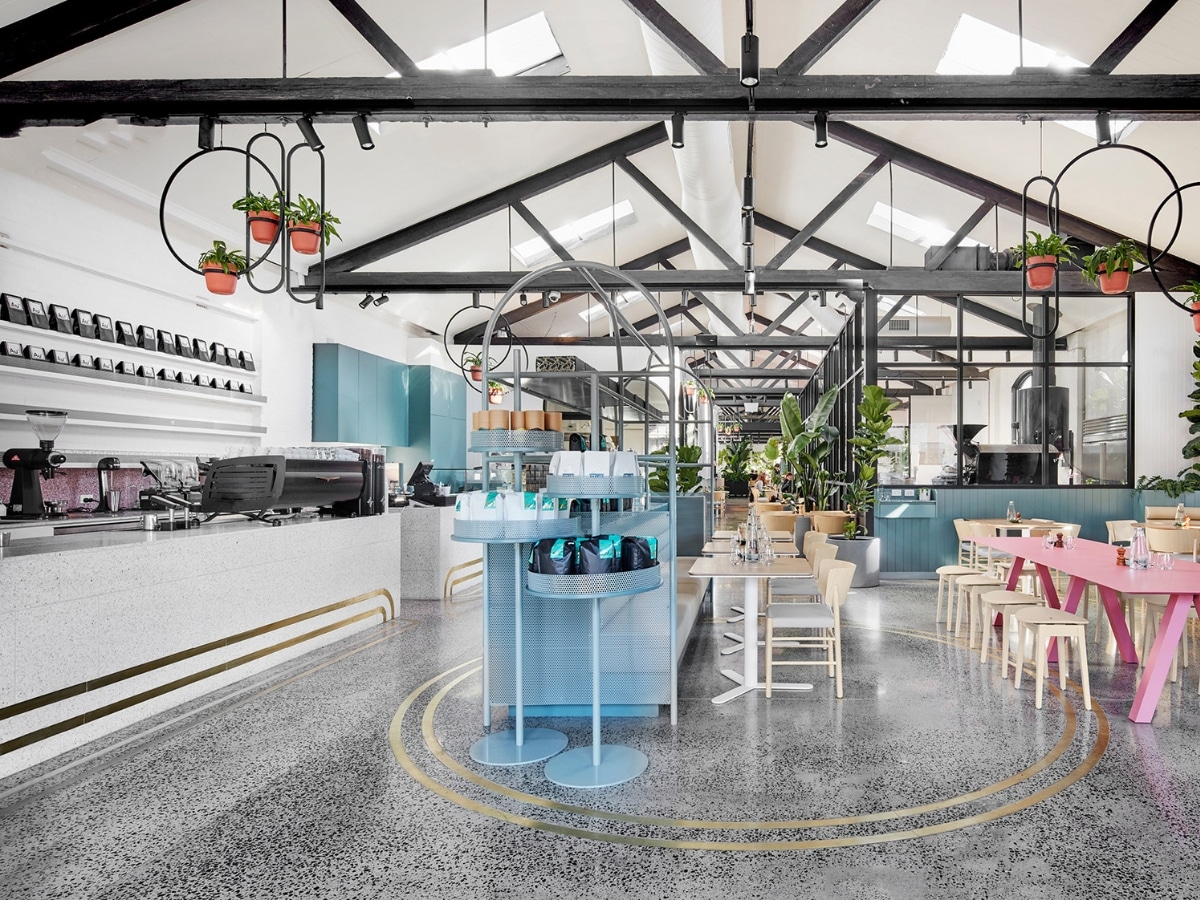 4. Au79
Au79 is like a one-stop shop for breakfast and brunch in Melbourne. Not only is it a great place to get together on a Saturday morning for some eggs and salmon, but it's also a bakery, patisserie, chocolatier, and coffee roaster. On the menu, you'll find favourites of ours that include mango waffles, prawn Benedict, confit duck and more.
Address: 27/29 Nicholson St, Abbotsford VIC 3067
Hours: Mon-Fri 7am-3:30pm, Sat-Sun 8am-3:30pm
Phone: (03) 9429 0138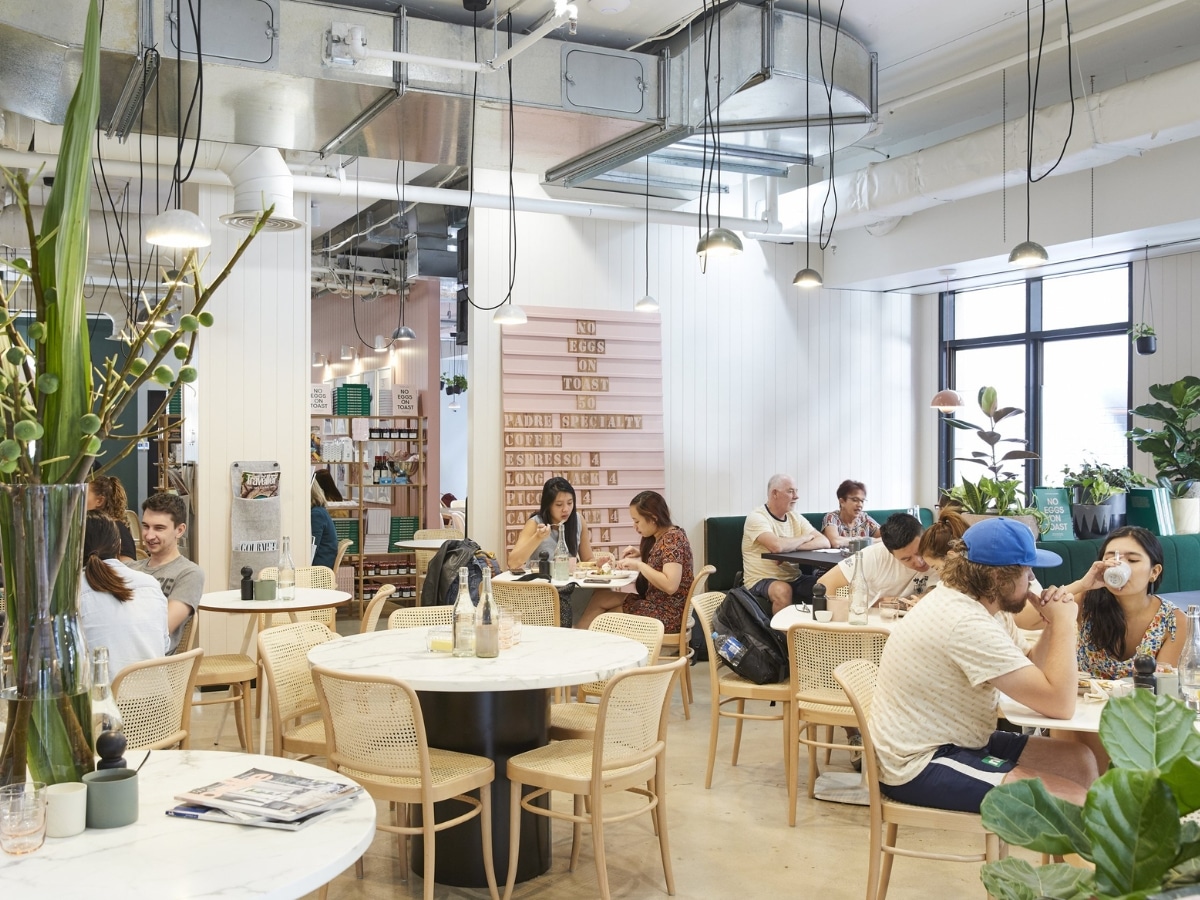 5. Rustica Sourdough
It's all about the bread at Rustica Sourdough and their know-how in baking and pastries are what makes them a perfect spot for brunch in Melbourne. In each meal, the real winner is the bread that is handmade daily at their Chapel street bakery. Pop in for some of our favourites, including the lobster and prawn benedict in a soft bun or check the very Aussie Vegemite pastry.
Address: 501 Chapel St, South Yarra VIC 3141
Hours: Mon-Fri 7am-4pm, Sat-Sun 8am-4pm
Phone: (03) 9121 0500
Check out Rustica Sourdough Rustica Sourdough Menu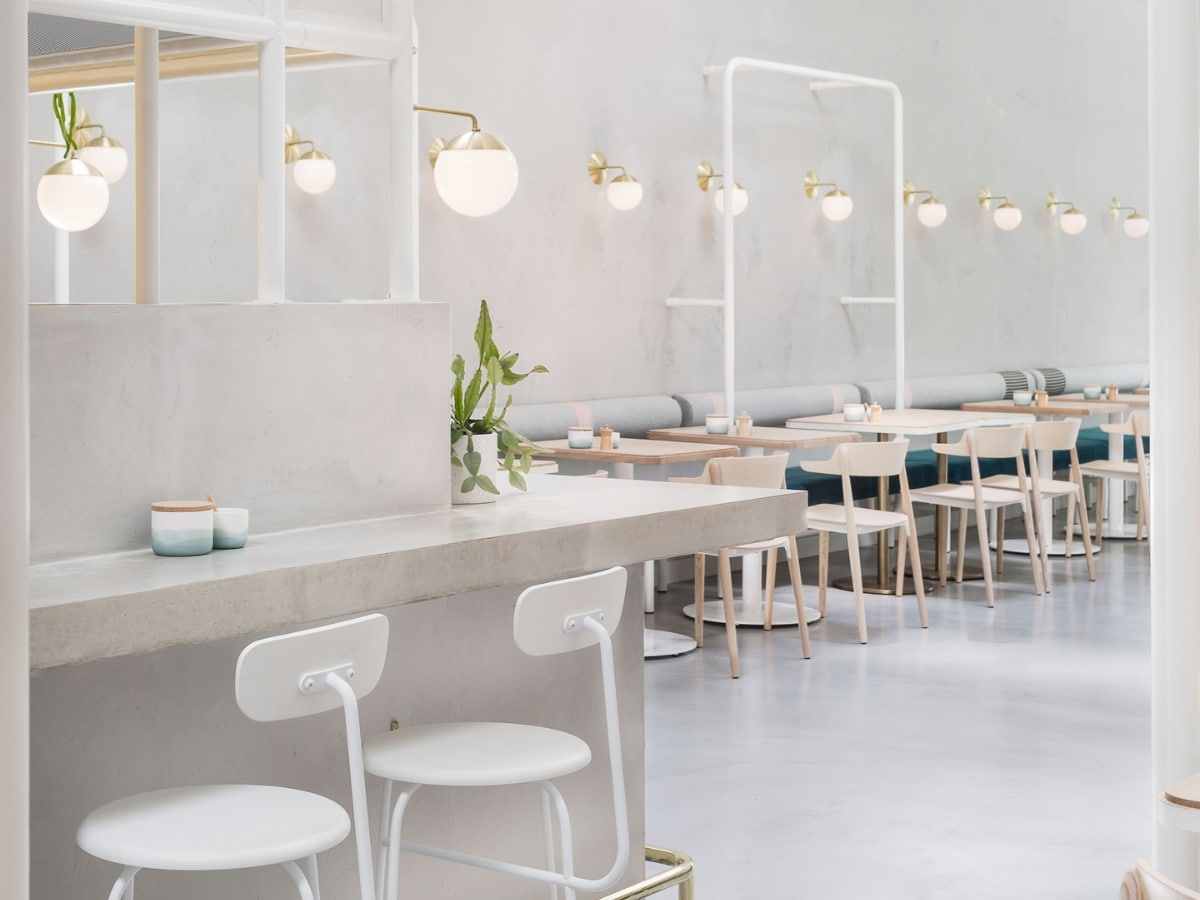 6. No.19
No.19's classic and elegant café has all the trademarks of a good brunch in Melbourne. Smashed avo, check. Out of this world coffee, check. Eggs benny, check. What more could you want? Well let us introduce you to the croffle, it combines two of the best breakfast foods, waffles and croissants served with cheesecake cream, caramel, white chocolate and citrus sorbet. It has to be one of the best hangover cures in Melbourne.
Address: 214 Union Rd, Ascot Vale VIC 3032,
Hours: Mon-Fri 6.30am-4pm, Sat 7.30am-4pm, Sun 8am-4pm
Phone: (03) 9372 8777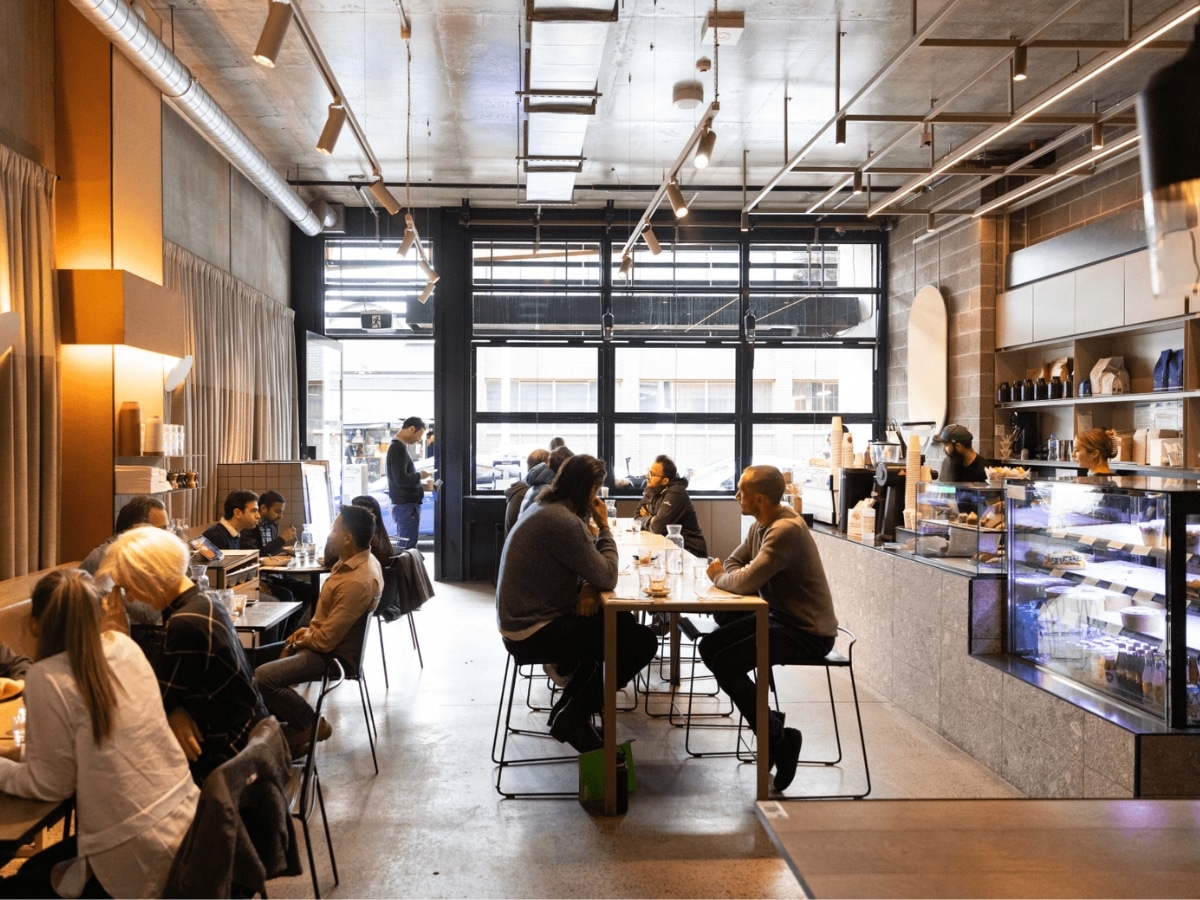 7. Sloane Ranger
With chilli scrambled eggs that are simply life-changing, it's hard to pass up a brunch at Sloane Ranger. The menu here is the definition of hearty, healthy and wholesome, perfect for those on a post-weekend cleanse. You can expect plenty of brekky bowls, salads, bircher muesli and of course, eggs.
Address: 13 Cremorne St, Cremorne VIC 3121
Hours: Mon-Fri 7am-3pm
Phone: (03) 9943 4122
Check out Sloane Ranger Sloane Ranger Menu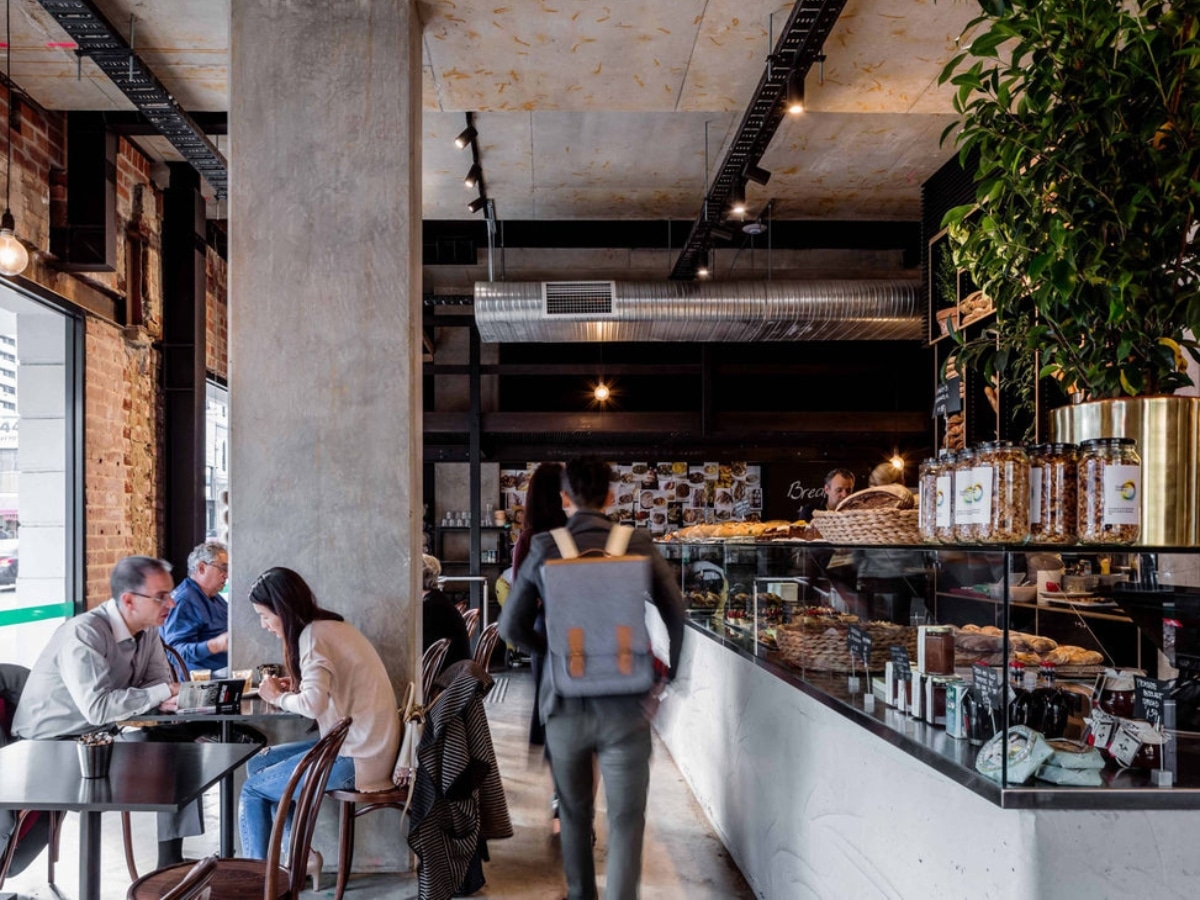 8. Ned's Bake Cafe and Restaurant
One of the best places for European vibes, Ned's Bake Cafe and Restaurant does not disappoint. The artisan bakery meets buzzing Melbourne brunch spot is home to all your favourite pastries as well as some classic brunch options like smoked salmon frittata and goat's cheese soufflé.
Address: 134 Toorak Rd, South Yarra VIC 3141
Hours: Mon-Sun 6:30am-5pm
Phone: (03) 9867 2457
Check out Ned's Bake Ned's Bake Cafe Menu
9. The Kettle Black
Nestled in a heritage-listed, 1880s terrace house on Albert Street, The Kettle Black not only has some pretty serious street appeal but offers a je ne sais qua menu to match, featuring the finest local produce and options like a tiramisu croissant waffle and an unforgettable herbed mushroom toast. And, if you're a coffee fiend, you will definitely need to try a cuppa here — we've heard they're pretty good.
Address: 50 Albert Rd, South Melbourne VIC 3205
Hours: Mon-Fri 7am-4pm, Sat-Sun 8am-4pm
Phone: (03) 9088 0721
Check out The Kettle Black The Kettle Black Menu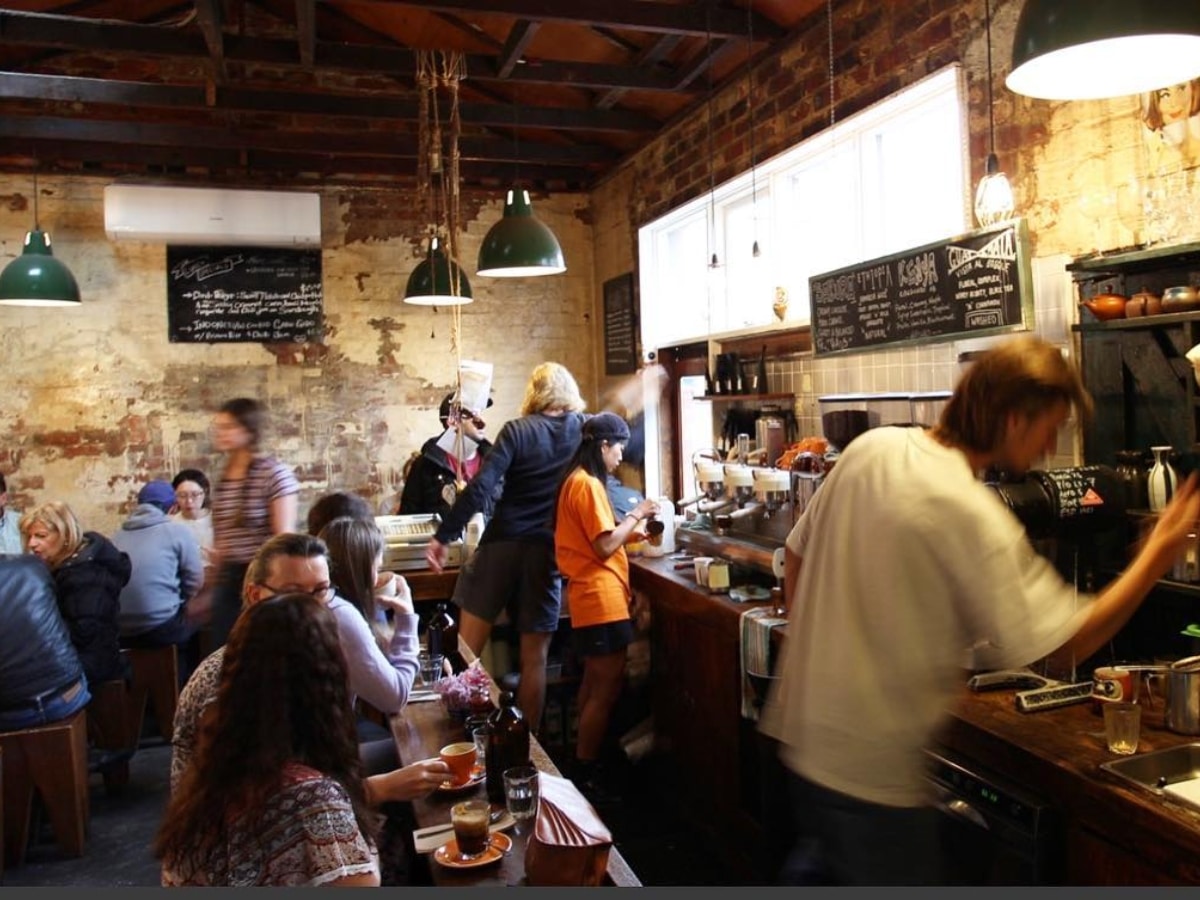 10. Monk Bodhi Dharma
Housed in a converted bakehouse, this little cafe is all about healthy eating and living. With an extensive vegetarian menu and a bangin' acai bowl to boot, there's no better place for a simple, healthy brunch with mates.
Address: 202 Carlisle St, Balaclava VIC 3183
Hours: Mon-Fri 7am-4pm, Sat-Sun 8am-4pm
Phone: 0478 932 556
Check out Monk Bodhi Dharma Monk Bodhi Dharma Menu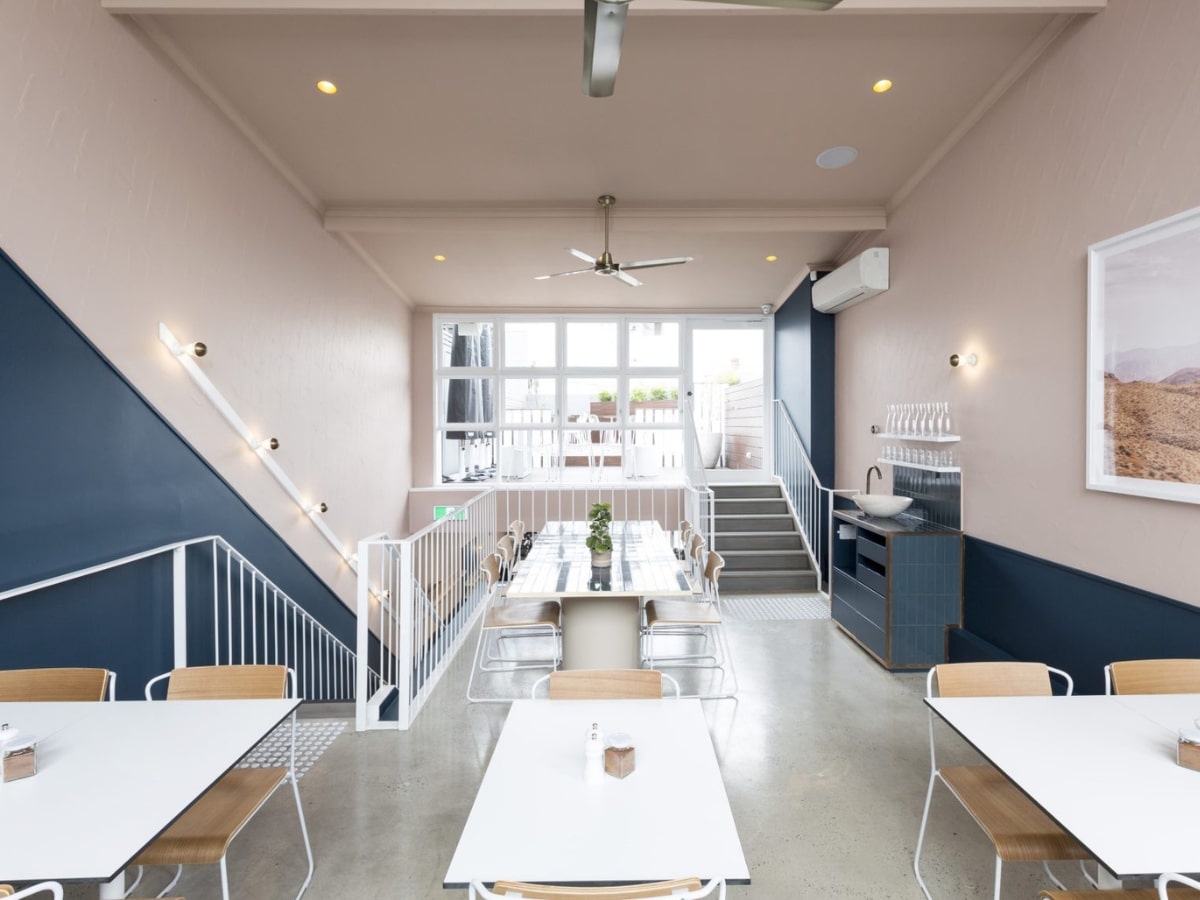 11. Moby
You can't go wrong with a trip to Moby. With an impressive three levels of dining, choose to dine in or take a seat on the sunny rooftop (Melbourne weather depending, of course) before digging into a classic brunch menu with all your favourites including smashed avo and hotcakes. They also offer catering for events and work functions.
Address: 1150 High St, Armadale VIC 3143
Hours: Mon-Fri 6.30am-4pm, Sat-Sun 7.30am-4pm
Phone: (03) 9509 2710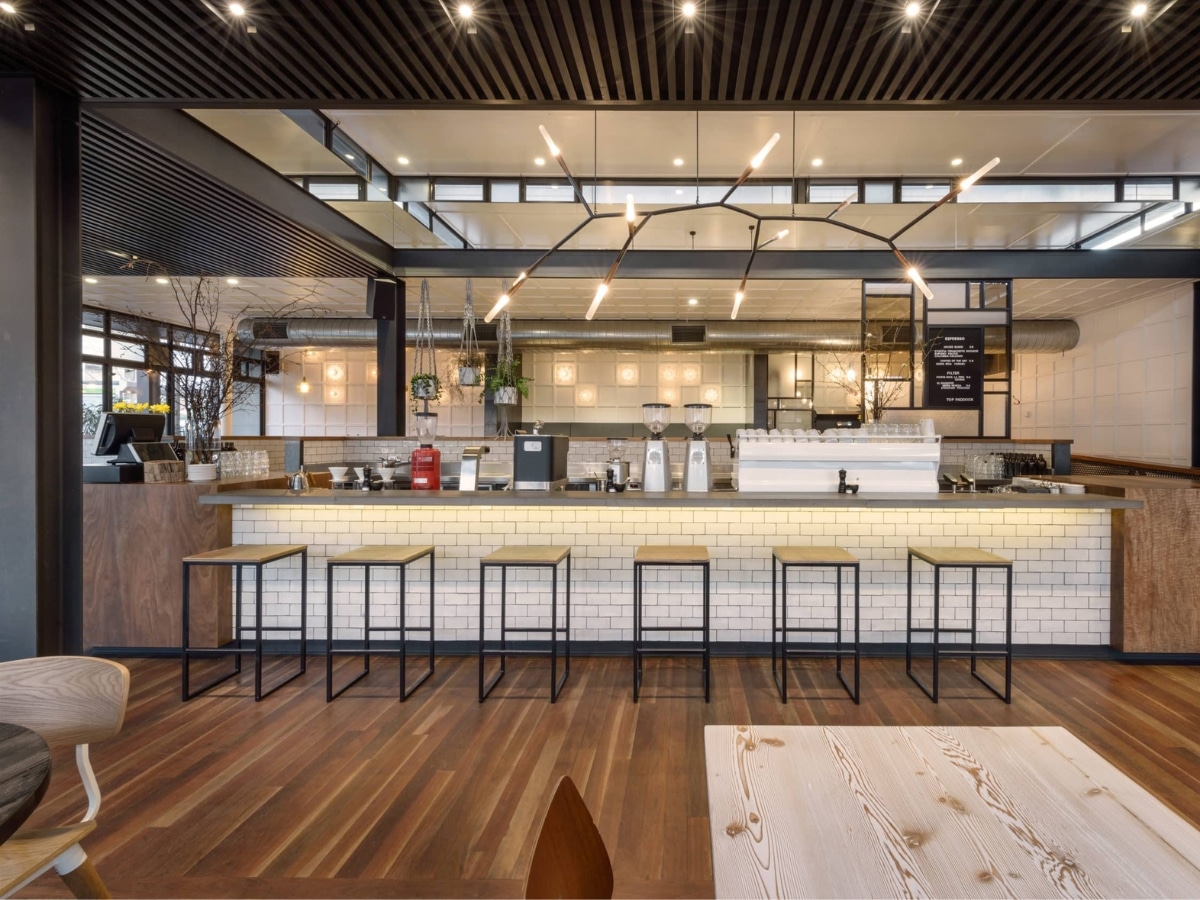 12. Top Paddock Cafe
If you haven't heard of Paddock, it's safe to say you may have been living under a rock. True to its name, plate to the paddock is the mantra here, with only the freshest produce used. You can expect an all-day menu full of vibrant dishes that change seasonally — think decadent buttermilk waffles, fluffy ricotta hotcakes and slow-cooked bulgogi glazed beef brisket benedict on milk bread.
Address: 658 Church Street Richmond, Victoria 3121
Hours: Mon-Fri 7am-4pm, Sat-Sun 8am-4pm
Phone: (03) 9429 4332
Check out Top Paddock Cafe Top Paddock Cafe Menu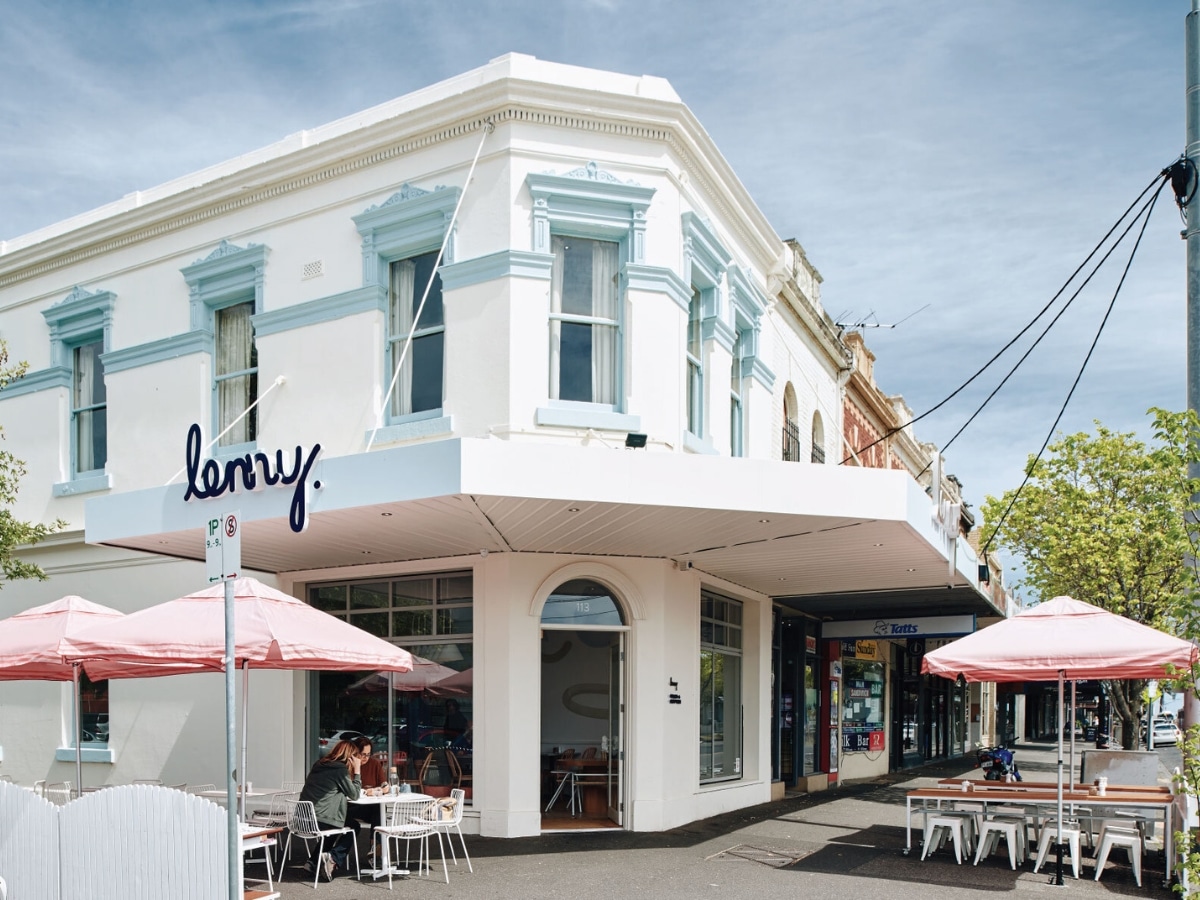 13. Lenny 3206
Lenny 3206 is a great spot for a weekend breakfast in Melbourne and is perfectly light, modern and bright on the inside to give you those morning summery vibes. You'll find the usual suspects on the menu, but there are also more exciting dishes to try like spicy prawn omelette and herb and cheese stuffed cornbread.
Address: 113 Victoria Ave, Albert Park VIC 3206
Hours: Mon-Sun 6.30am-3.30pm
Phone: (03) 9699 8543
Check out Lenny 3206 Lenny 3206 Menu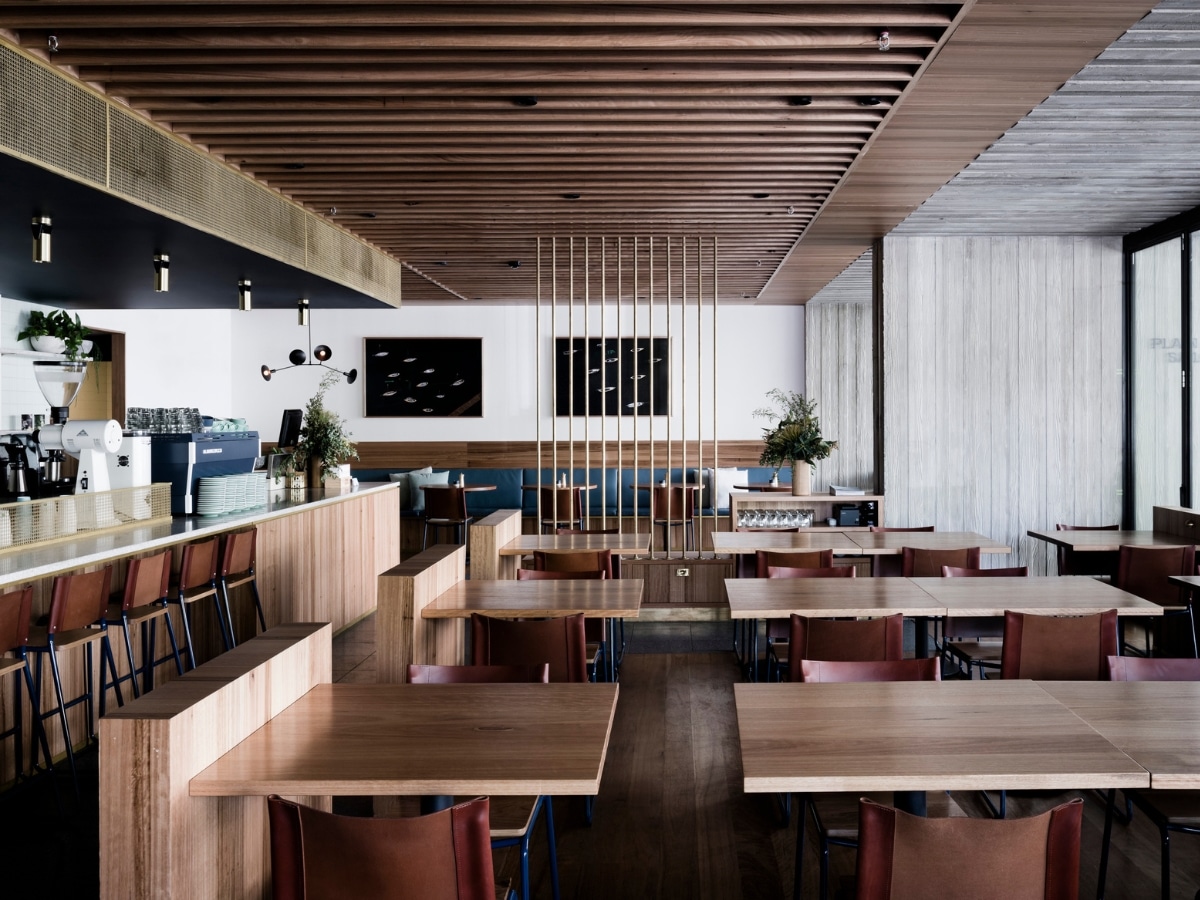 14. Plain Sailing
There's the chance of a line on Saturday morning, but that's just a sign of how popular Plain Sailing really is. Delicious flavour combinations are what they do best with dishes like Moroccan spiced cauliflower fry-up, smashed peas bruschetta with beetroot and slow-cooked pulled pork benedict on sourdough. One of the best brunch places in Melbourne? Definitely.
Address: 144 Ormond Rd, Elwood VIC 3184
Hours: Mon-Sun 7am-3.30pm
Phone: (03) 9537 7060
Check out Plain Sailing Plain Sailing Menu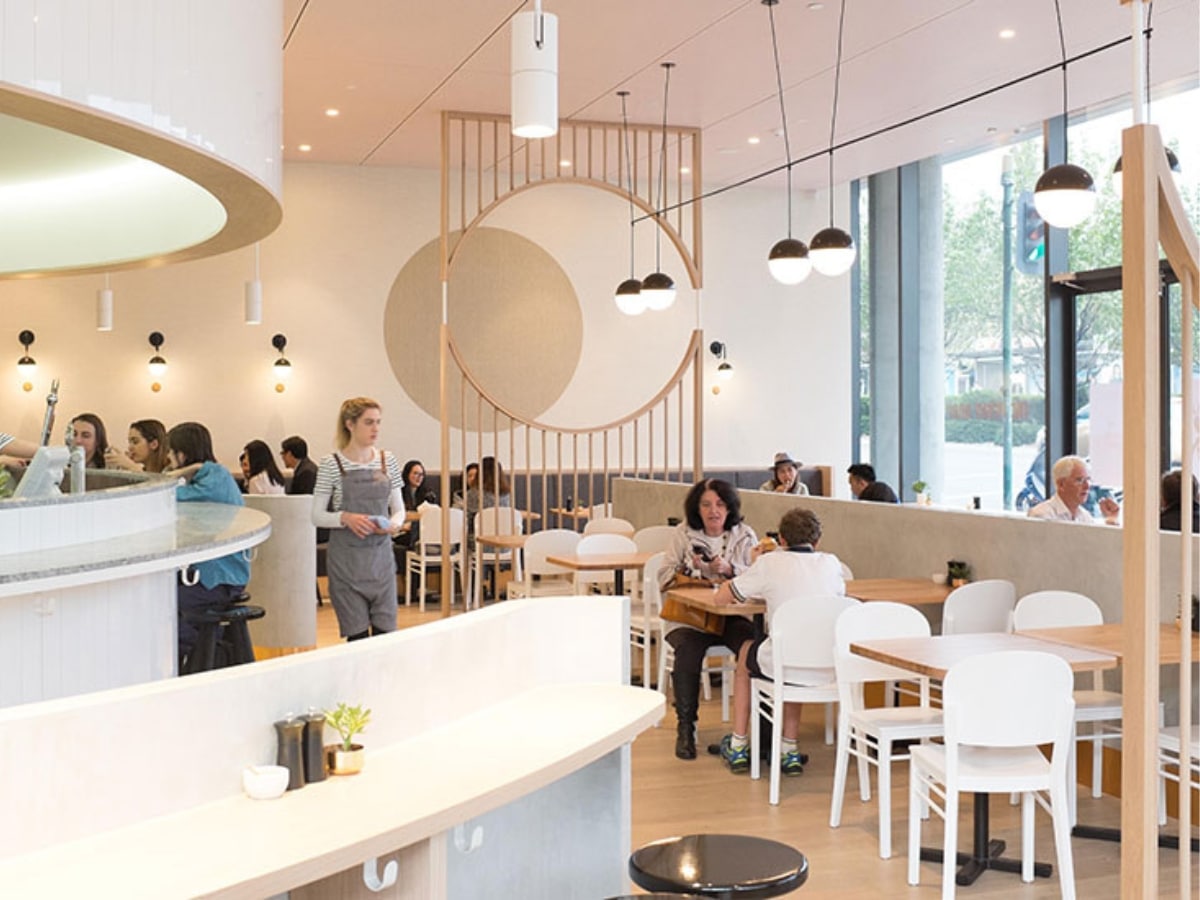 15. The Penny Drop
This 100-seater eatery is serving up breakfast and brunch for the bleary-eyed masses every morning of the week. The Penny Drop's menu is equally as stylish as the interior with dishes like beetroot and sweet corn croquette, orange and fennel loaf with cultured butter, and forest mushroom with eggs and ciabatta.
Address: 913 Whitehorse Rd, Box Hill VIC 3128
Hours: Mon-Sun 7am-3pm
Phone: (03) 9077 7455
Check out The Penny Drop The Penny Drop Instagram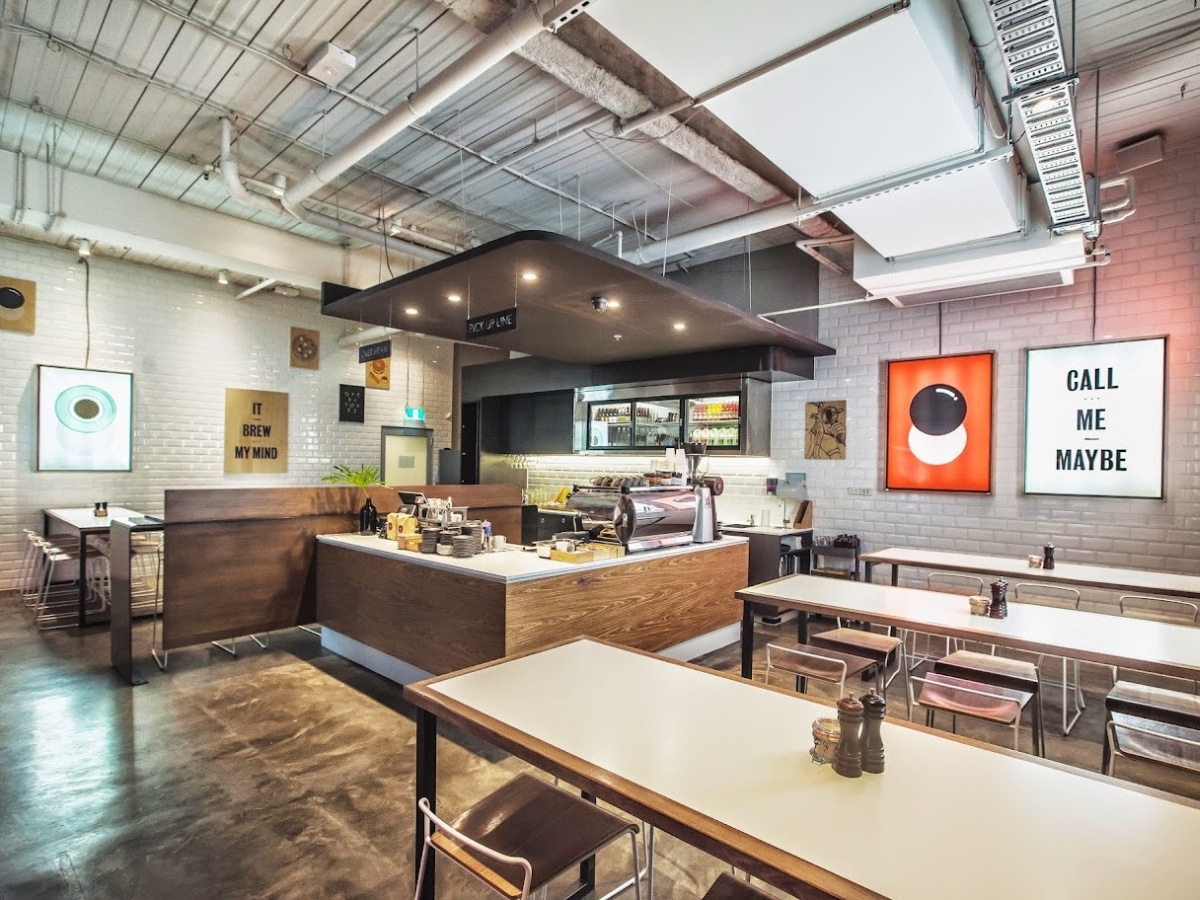 16. Operator25
Located in the old heritage-listed telephone exchange building, the aptly named Opereator25 offers delicious goodies for breakfast with an obvious Asian influence. A perfect place for a Saturday morning brunch in Melbourne, the menu includes treats like chia pudding, sweet potato waffles, salmon aburi and roasted teriyaki mushrooms.
Address: 25 Wills St, Melbourne VIC 3000
Hours: Mon-Fri 7am-4pm, Sat-Sun 8am-4pm
Phone: (03) 9670 3278
Check out Operator25 Operator25 Menu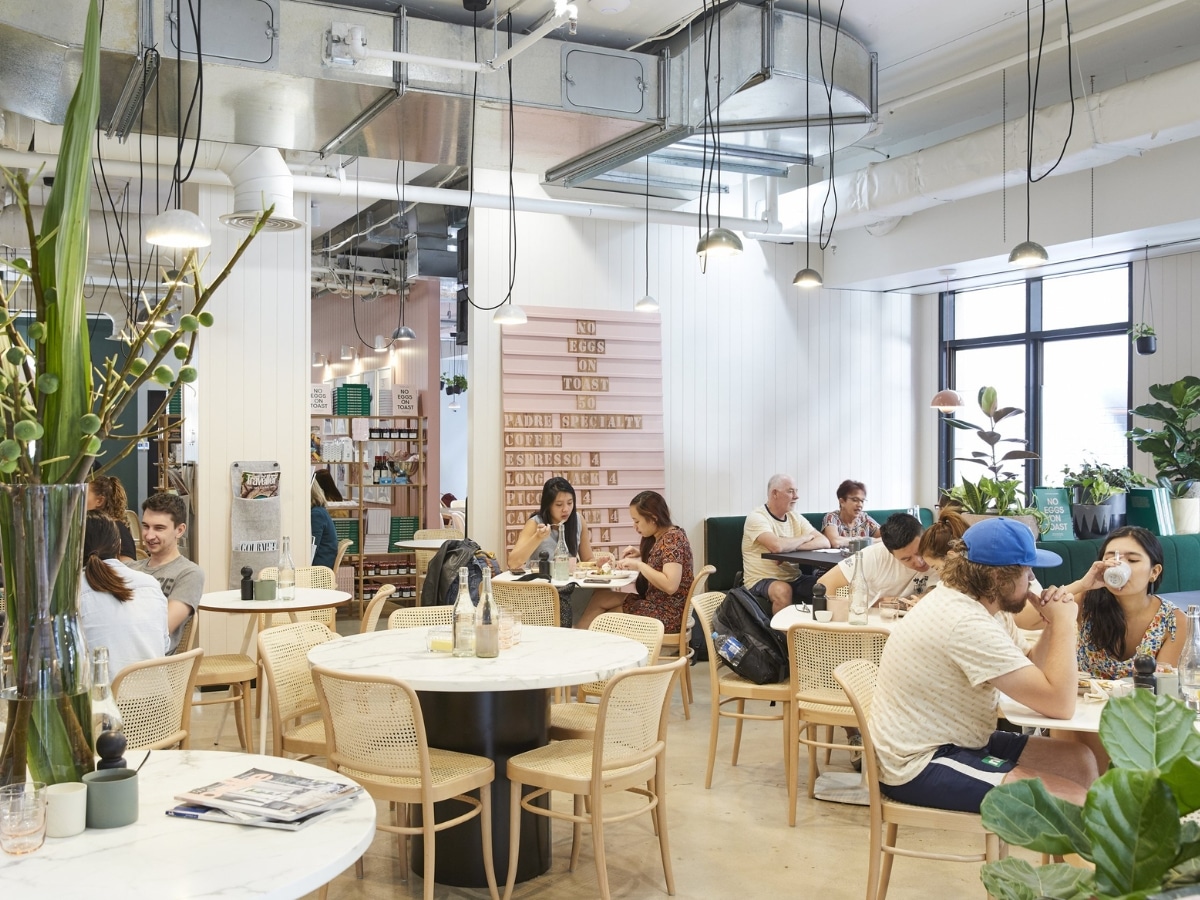 17. The Hardware Société
The Hardware Société is one of Melbourne's most popular spots, with a menu filled with the usual suspects cooked to perfection, including eggs benedict, croissants and scrambled eggs. Our favourite brunch dishes extend to eye-catching combos like gin-cured salmon and buckwheat blinis and croquet madams with pork rillettes and apple sauce.
Address: 10 Katherine Pl, Melbourne VIC 3000
Hours: Mon-Fri 7:30am-3pm, Sat-Sun 8am-3pm
Phone: (03) 9621 2100
Check out The Hardware Société The Hardware Société Menu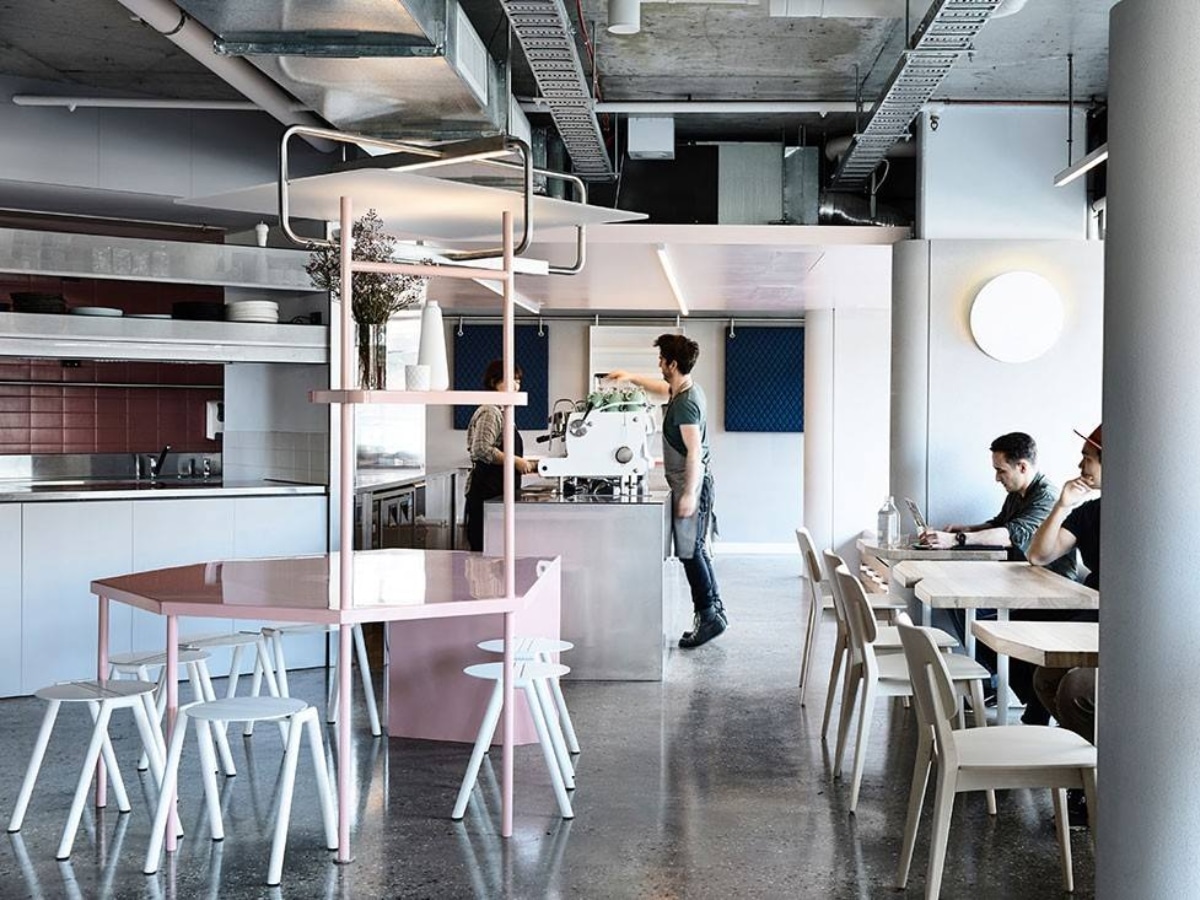 18. Lights in the Attic Cafe
If you're after one of the best breakfasts in Melbourne, check out Lights in the Attic Café's delicious breakfast and brunch menu. Here you'll find your favourite smashed avo with beetroot and hummus alongside buckwheat corn fritters and much more.
Address: 38 Camberwell Rd, Hawthorn East VIC 3123
Hours: Mon-Fri 7:30am-3pm, Sat-Sun 8am-3:30pm
Phone: (03) 9813 504
Check out Lights in the Attic Cafe Lights in the Attic Cafe Menu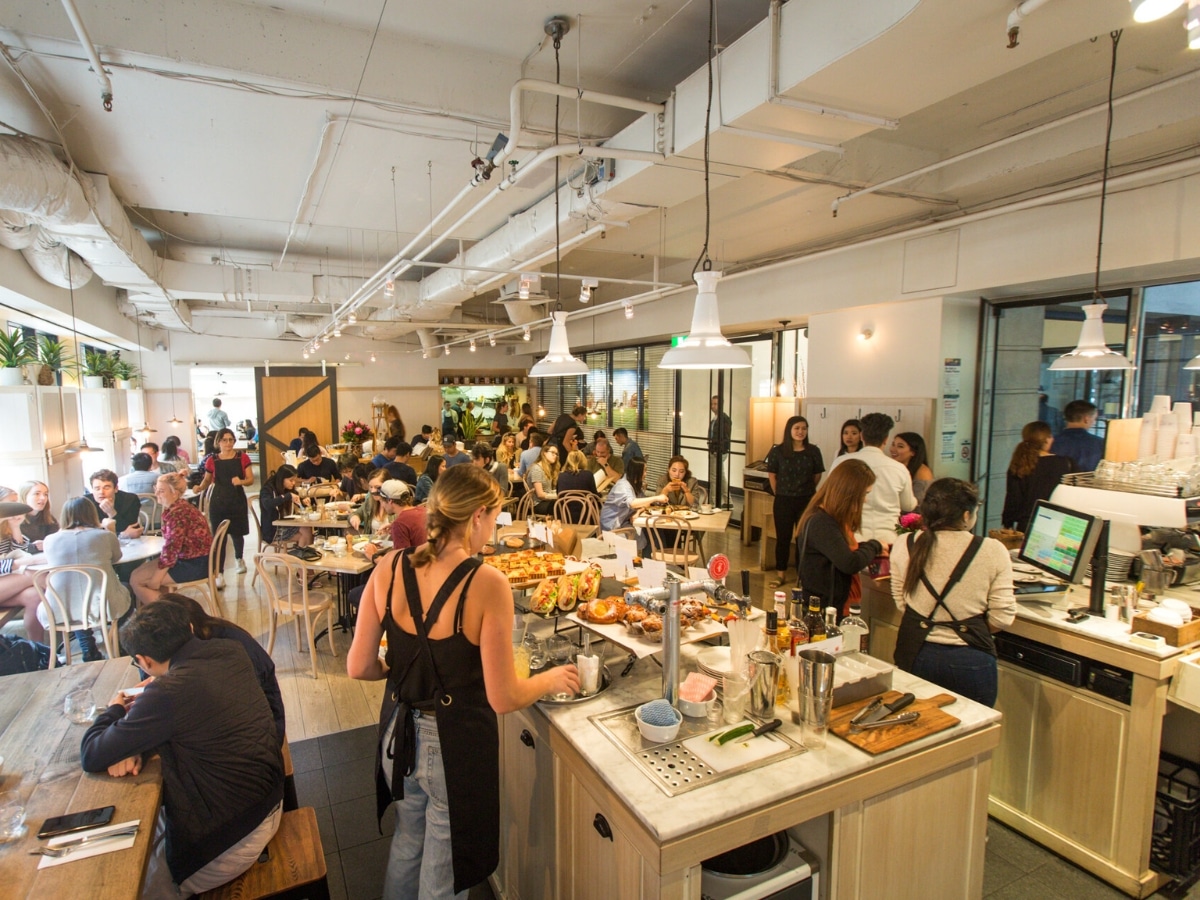 19. Grain Store
Not your run-of-the-mill menu, Grain Store is chock full of expertly executed dishes such as blue swimmer crab chilli scramble, salmon omelette and the ox cheek and Portobello mushroom with potato hash and hazelnut hollandaise sauce.
Address: 517 Flinders Ln, Melbourne VIC 3000
Hours: Mon-Fri 7am-3pm, Sat-Sun 8am-3pm
Phone: (03) 9972 6993
Check out Grain Store Grain Store Menu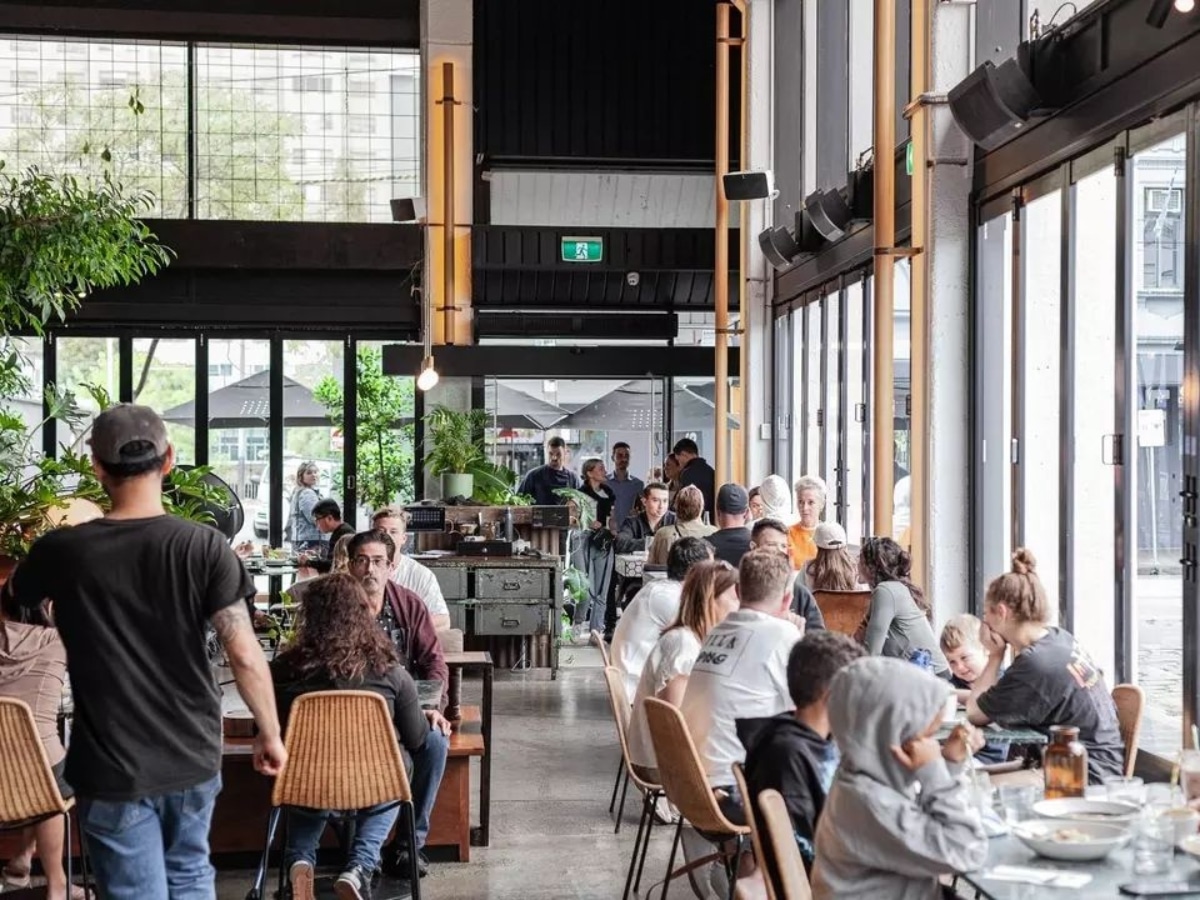 20. Abacus Bar and Kitchen
Another Chapel Street winner, Abacus Bar & Kitchen will have you brunching like a king and coming back for dinner too. Spanner crab crumpets, crispy mortadella with pickled pineapples, pumpkin croquettes and chilli-folded eggs are what make this one of the best breakfasts in Melbourne.
Address: 383 Chapel St, South Yarra VIC 3141
Hours: Mon-Tue 7am-4pm, Wed-Fri 7am-11pm, Sat-Sun 8am-11pm
Phone: (03) 9824 1026
Check out Abacus Bar and Kitchen Abacus Bar and Kitchen Menu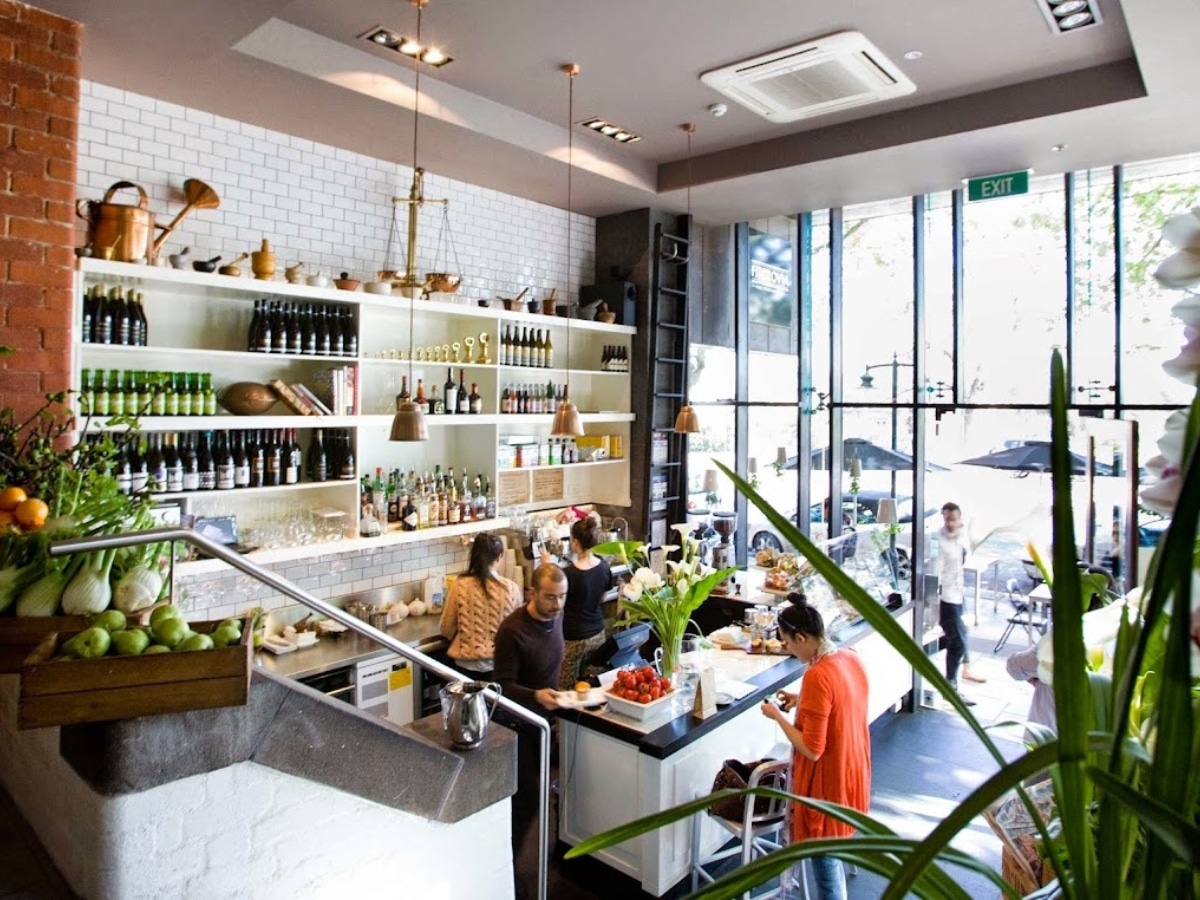 21. Fitzrovia
If you're ever in Melbourne's famous Bayside suburb, and you're looking for a bit of brunch then you're in for a treat. Fitzrovia Restaurant & café is a neighbourhood gem where the coffee is flowing and the breakfasts are big. Menu standouts are the sweet potato and caramelised onion fritters or sizzling thick-cut bacon with gruyere potato cakes.
Address: 2/155 Fitzroy St, St Kilda VIC 3182
Hours: Mon-Sun 8am-3pm
Phone: (03) 9537 0001
Check out Fitzrovia Fitzrovia Menu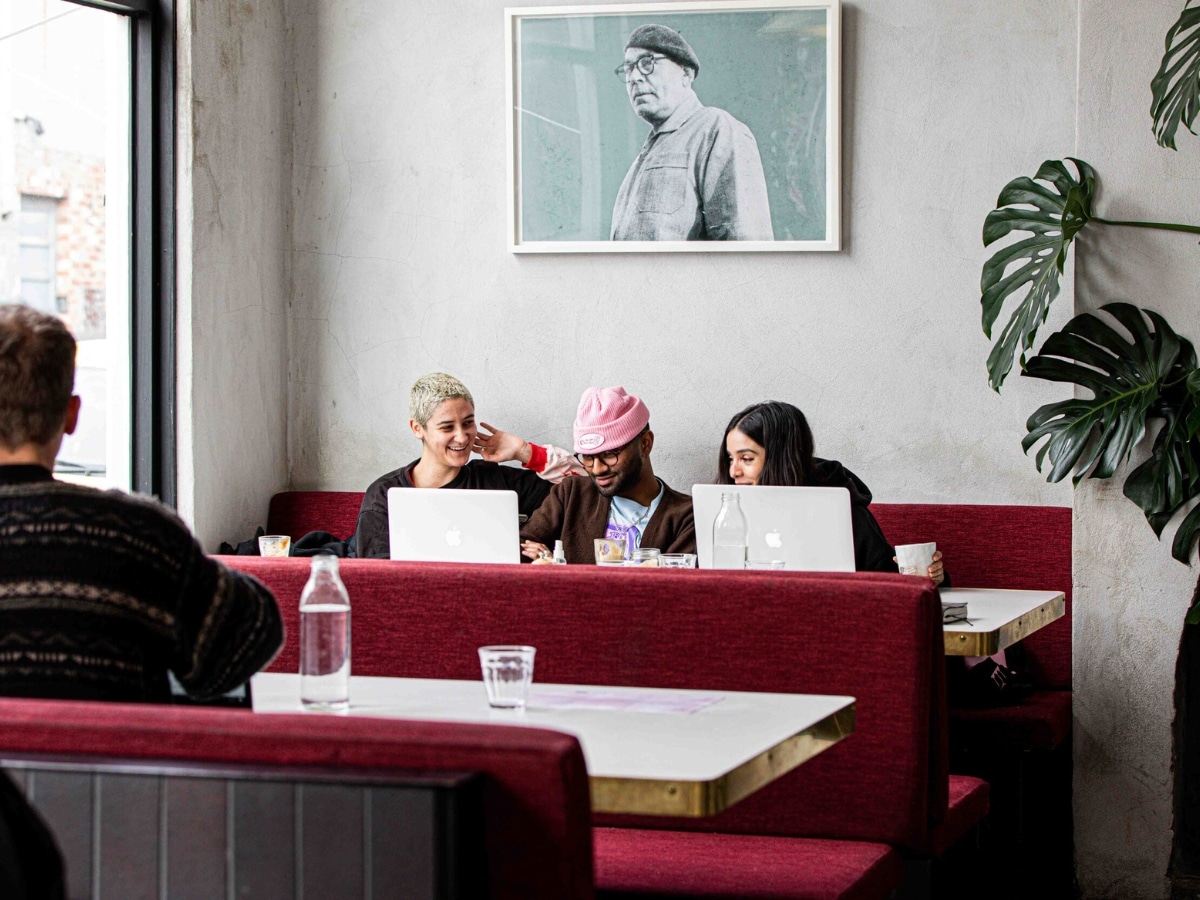 22. Terror Twilight
It's breakfast in Melbourne with a Japanese-inspired menu, you'll want to make Terror Twilight a part of your regular Saturday morning. The menu features an array of delicious breakfast dishes with a few Japanese flairs such as eggs Kurosawa that's served with steamed sesame rice and pickled ginger. We can't go past the Eri with slow-roasted kumara and crispy kale.
Address: 11-13 Johnston St, Collingwood VIC 3066
Hours: Mon – Fri 7am – 4pm, Sat – Sun 8am – 4pm
Phone: (03) 9417 0129
Check out Terror Twilight Terror Twilight Menu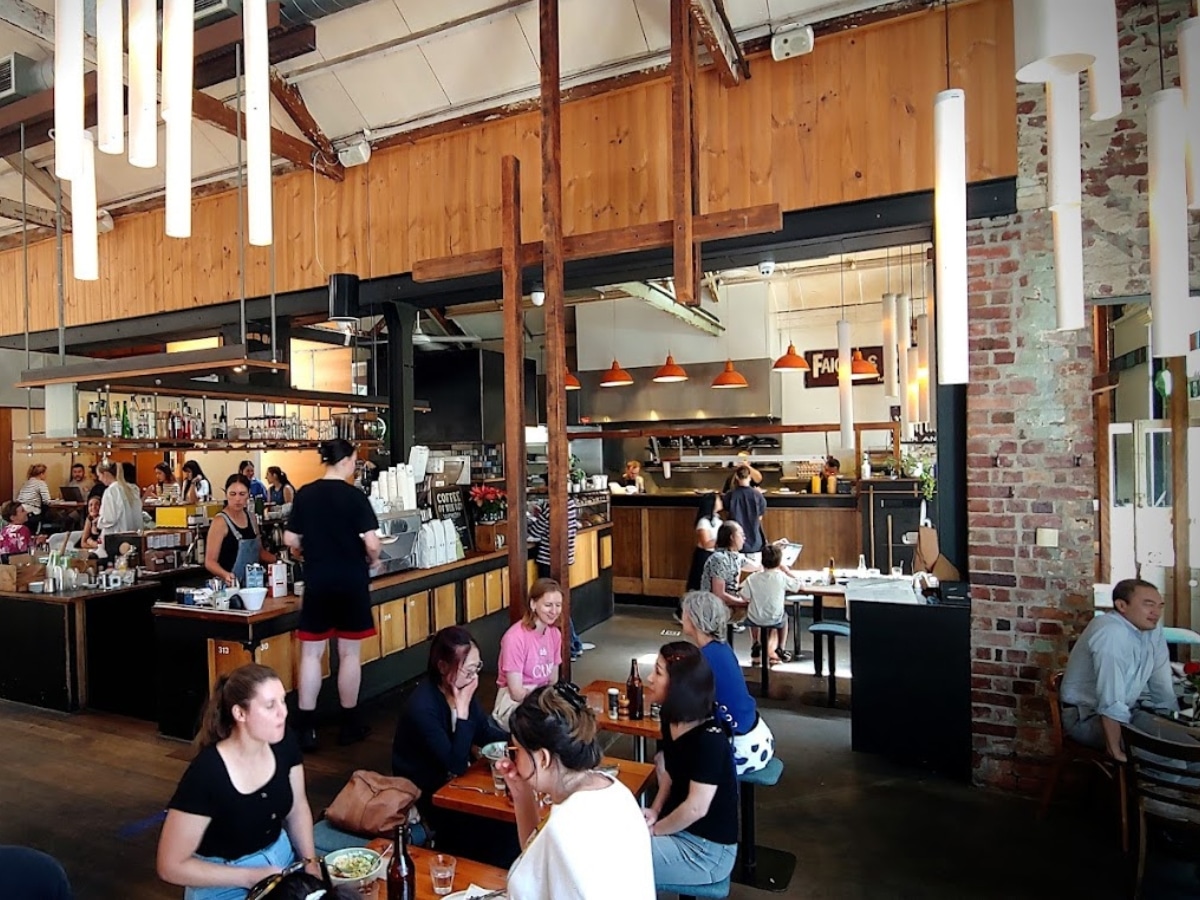 23. Auctions Rooms
If you're looking for a bite to eat for breakfast or brunch in Melbourne then Auction Rooms is one of the city's finest. The popular brunch spot is full of natural light and even has an outdoor courtyard where you can soak up the morning sun while enjoying your brekky.
Address: 103-107 Errol St, North Melbourne VIC 3051
Hours: Mon-Fri 7am-4pm, Sat-Sun 7:30am-4pm
Phone: (03) 9326 7749
Check out Auctions Rooms Auctions Rooms Menu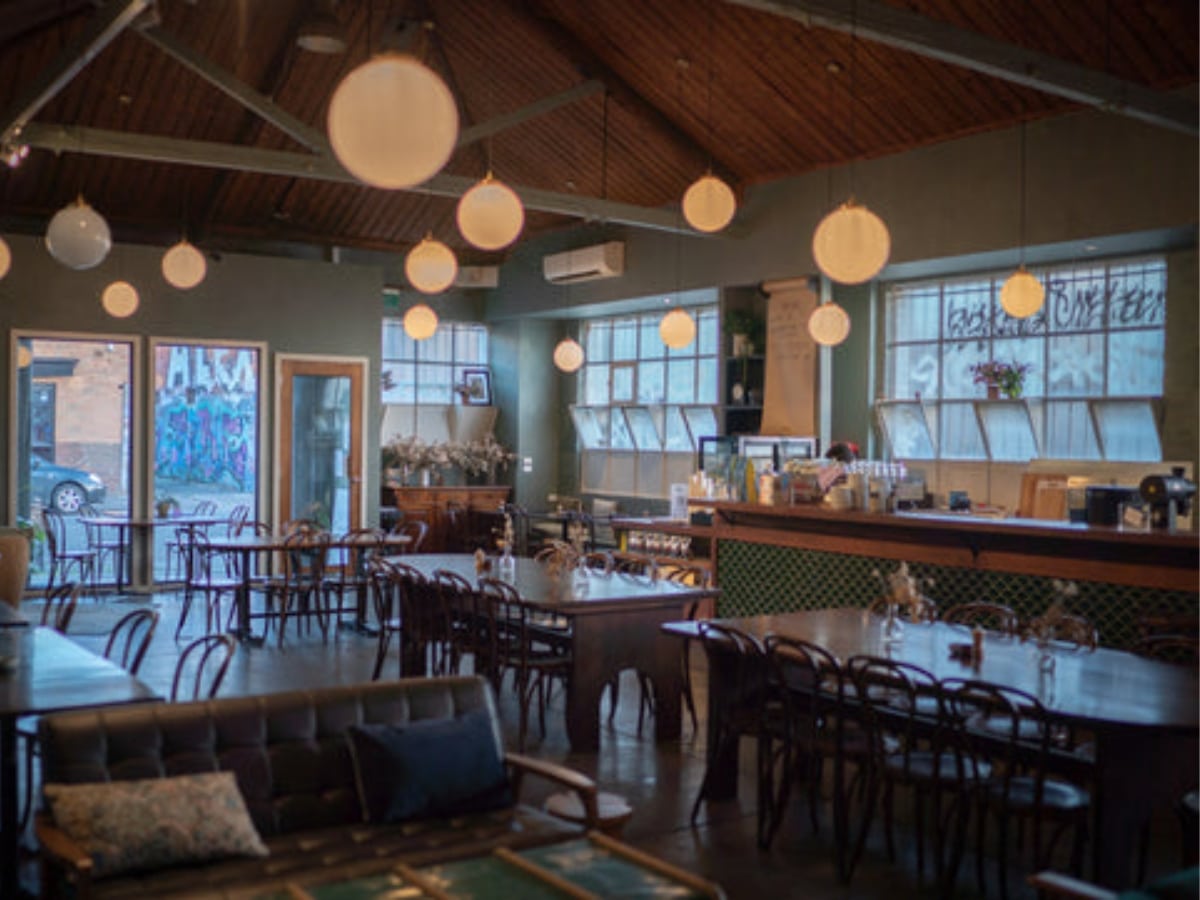 24. Cafe Louis Fitzroy
Café Louis Fitzroy's spacious café offers one of the best breakfasts in Melbourne with a great atmosphere and a tasty menu. Speaking of menus, this one has got it all. Vietnamese, European, Japanese, and Korean influences can be seen throughout with dishes like Matcha soufflé pancakes, Bibimbap bowl, Louis big breakfast and breakfast banh mi.
Address: 93 Moor St, Fitzroy VIC 3065
Hours: Wed-Sun 8am-3pm
Phone: (03) 9427 2423
Check out Cafe Louis Fitzroy Cafe Louis Fitzroy Menu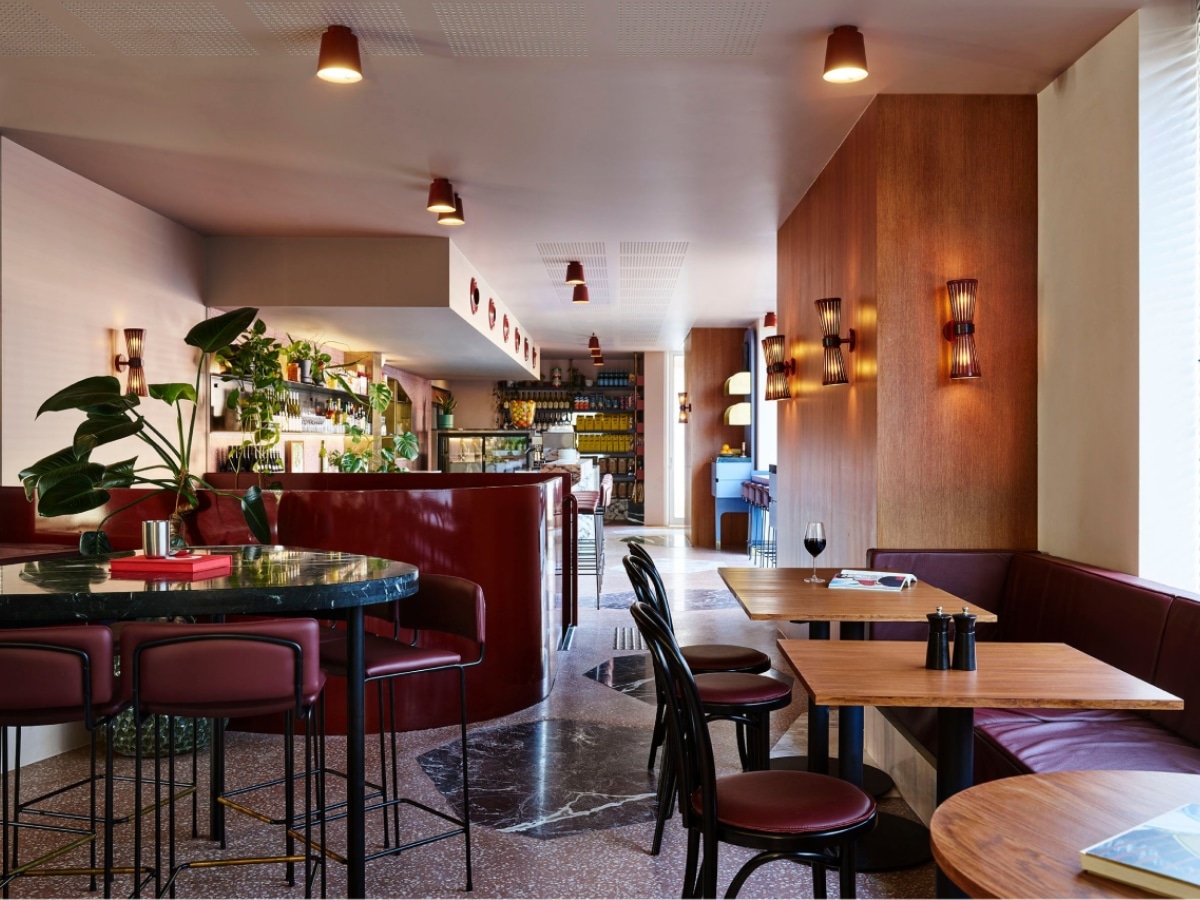 25. Lagotto
The Italian-inspired menu at the beautifully styled Lagotto is worth dragging your hungover self over to on a weekend morning. The brunch food is so good you'll want to have breakfast here every morning. Think pork and fennel sausage with fried eggs, avocado and braised greens, yogurt pannacotta, crispy pancetta and of course a bloody mary is just a hint of what this Melbourne brunch spot has to offer.
Address: 1 York St, Fitzroy North VIC 3068
Hours: Tues 9am-5pm, Fri 5.30pm-11pm, Sat 12pm-3pm & 5.30pm-11pm, Sun 12pm-5pm
Phone: (03) 9005 1953
Check out Lagotto Lagotto Instagram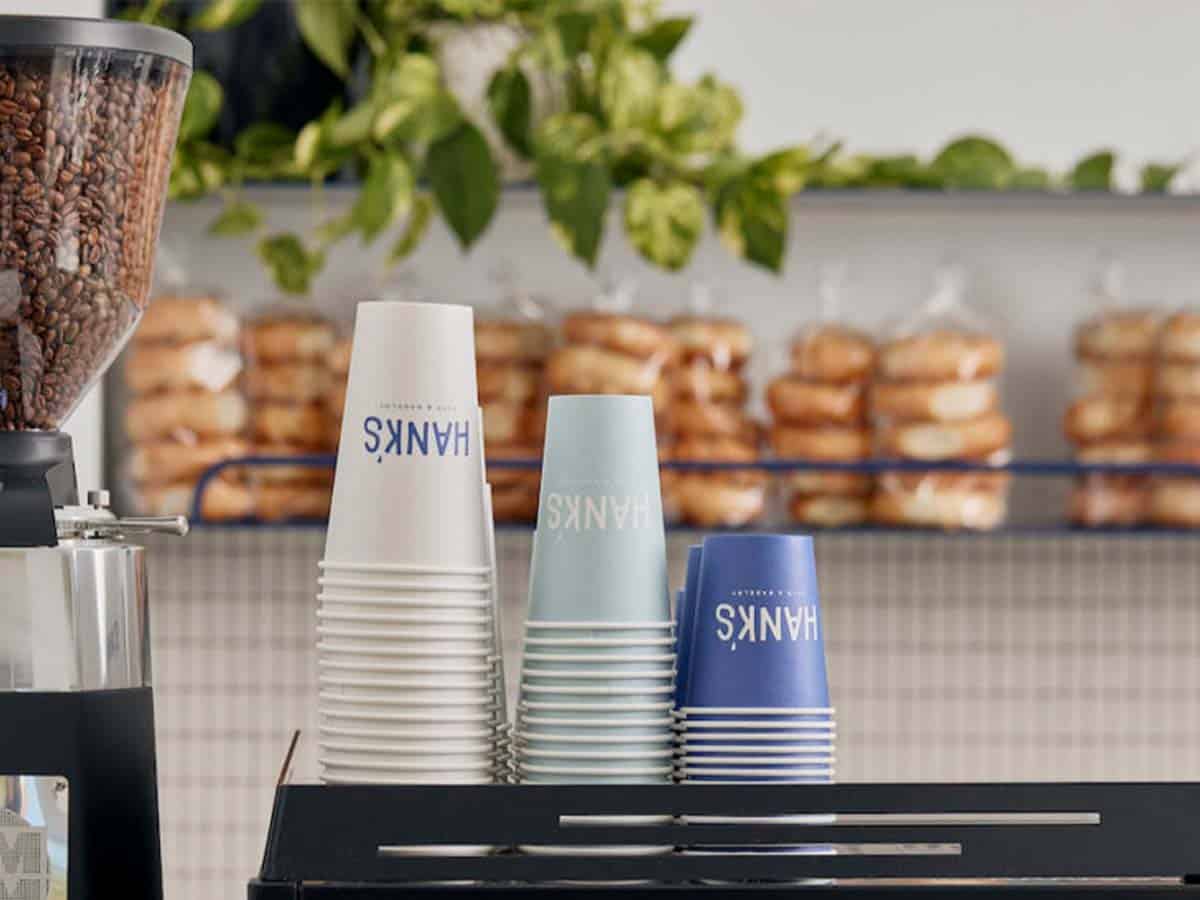 26. Hank's Cafe And Bagelry
No cafe list is complete without a hidden gem serving some of the finest bagels in the area. Hank's is your perfect New York-style bagel place you can tell your friends about. Think cream cheese, chives, cold cuts and heavenly bagels made with the ideal shot of Melbourne coffee. This place evolved from a hidden gem in the heart of Armadale to a powerhouse serving bagels, Malteser shakes and cookies just like a Brooklyn hangout. While you won't find Spike Lee here, you'll find one of the only bagel joints in the South East serving pastrami and mortadella bagels with fillings that will make your bagel dreams come true.
Address: 13 Beatty Ave, Armadale VIC 3143
Hours: Mon-Fri 6:30 am-4:00 pm, Sat-Sun 8 am-3:00 pm
Phone: 03 9125 1606
How Man of Many Chose The Best Brunch in Melbourne
With an editorial team full of foodies, Man of Many has had the unique opportunity to directly sample and experience these Melbourne brunch spots. Based on our experience, in-depth research and reviews of brunch places in Melbourne by expert food journalist Aimee O'Keefe who guides people between competing products and services. Our editors have taken into account food, service and atmosphere while also making a concerted effort to highlight a few spots outside of the CBD. You can review our editorial policy here surrounding how we maintain our independence in our editorial reviews.
Alternatives to These Brunch Spots
If you're looking for other cuisines or food ideas in Melbourne, we've covered you with some options listed below. You can also check out our list of Fun Things To Do in Melbourne. If you're looking for a more specific cuisine, check out our list of Japanese Restaurants in Melbourne or the Best Italian Restaurants in Melbourne. If you've hit a brunch food coma and want to get active, we can also show you the Best Camping sites in Victoria.
Brunch Spot FAQs
What's the best place for vegan breakfast in Melbourne?
The best place for a vegan breakfast in Melbourne has got to be either Sister of Soul in St Kilda or Invita in the Queens Victoria markets.
What's the best place for brunch in Melbourne?
What's the best place for brunch in Melbourne? There are so many options for brunch in Melbourne and honestly, you can't go far wrong with any of the places listed here but the most highly rated cafes for brunch are Operator25 and The Hardware Société.
Where's the best bacon and egg roll in Melbourne?
The best bacon and egg roll in Melbourne is hands down N.Lee Bakery Cafe and Kenny's Bakery Cafe.
You'll also like:
---
Featured Video from Man of Many