13 Spots for the Best Yum Cha in Melbourne
If you're on the hunt for the best Yum Cha restaurant in Melbourne, you'll need to check in at places like the Flower Drum or Silks for an ultra-lux experience. If both of those candidates don't do it for you, the humble, tucked-away David's will satisfy your dumpling cravings. The restaurants on our list are a spectrum of varied experiences, price points and atmospheres.
Our team of expert foodies and editors have directly sampled and experienced some of the best Yum Cha in Melbourne, compiling an independent list of their Yum Cha favourites. So whether you're looking for a Yum Cha booking for a birthday, special occasion or family affair, our list has you covered.
RELATED: Looking for great Asian food? These are the best Asian Fusion restaurants in Melbourne.
Best yum cha in Melbourne at a glance
Our list of the best yum cha in Melbourne goes like this.
Now we've rounded up our yum cha favourites, let's check out the complete list.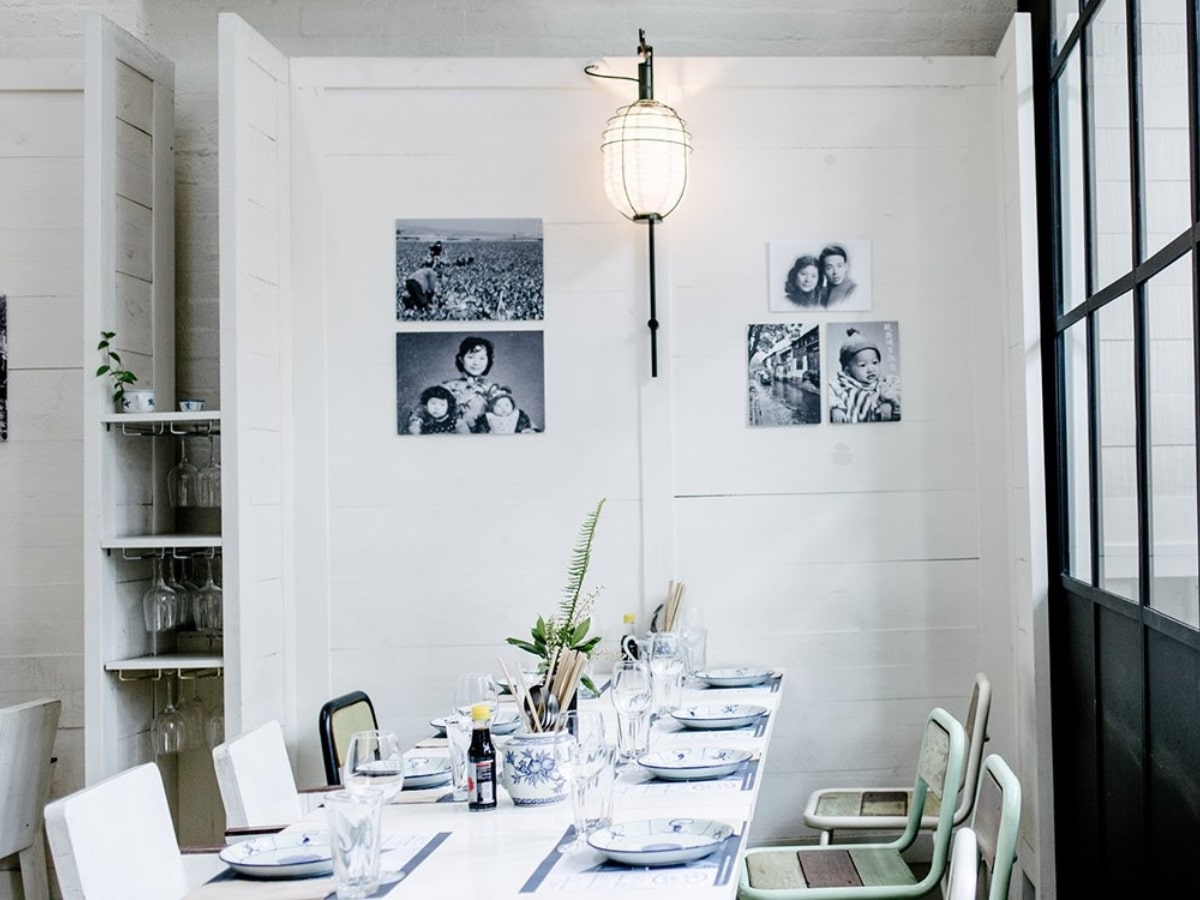 1. David's
Every weekend some of the best Yum Cha in Melbourne flows under the paper lamps and whitewashed walls of David's on the border of South Yarra and Prahran. You can forget the anxious wait for the starters to arrive – the baskets flow fresh from the kitchen to the table, and you'll taste great Chinese food in one of the rare all-you-can-eat affairs. Think Prawn & Pork Shu Mai, Veggie Spring Rolls, and Dongpo Pork Belly. All of this is a tribute to generations of fresh, simple cuisine dreamt up in the riverside homes of rural Shanghai and presented to you in a steaming basket.
Address: 4 Cecil Pl, Prahran VIC 3181
Hours: Wed-Fri 6-10pm, Sat 12-3:30pm & 6-10pm, Sun 11:30am-3pm & 5:30-9pm
Phone: (03) 9529 5199
What We Like: On the doorstep of the infamous Chapel Street in South Yarra, this hidden gem is an intimate, dimly-lit setting perfect for a low-key Yum Cha dining experience.
Favourite Dishes: Crystal Prawn Dumplings, Salted Duck Dumplings, Crackling Pork Fried Rice.
Check out David's David's Menu Book David's
---
Featured Video from Man of Many
---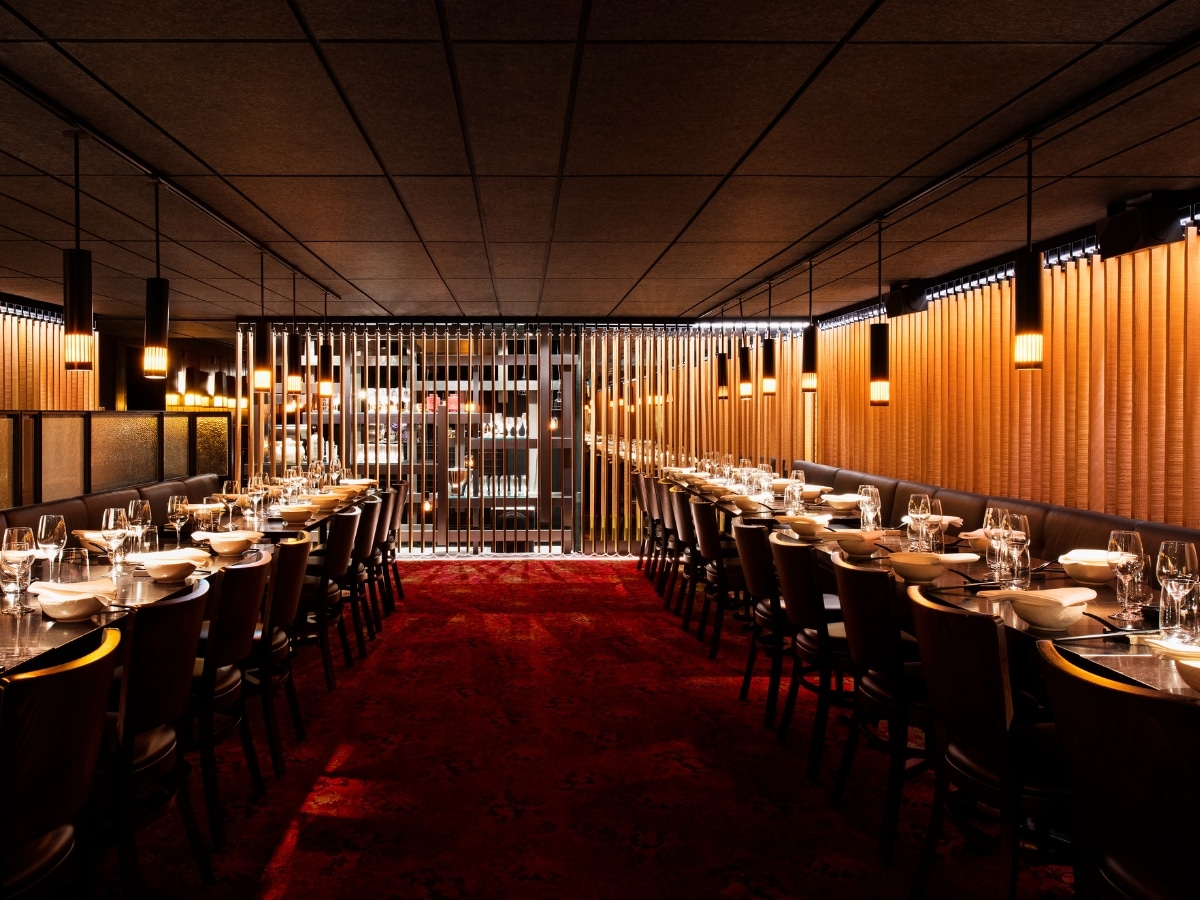 2. Spice Temple
The faithful travel from the edges of Melbourne to gather under this ambient sanctuary dedicated to the worship of Yum Cha. From the mind of iconic restauranteur Neil Perry, Spice Temple draws culinary inspiration from the lesser-known regional provinces of China and serves them to you one delicate morsel at a time. Proposing a more distinguished take on the Yum Cha experience, you'll find no trolleys here – dishes are ordered a la carte and service is world-class. Favourites of ours include Pan Fried Wagyu Bao, Prawn Wontons, and Steamed Market Fish Hunan Style.
Address: 8 Whiteman St, Southbank VIC 3006
Hours: Mon-Tue 6-9pm, Wed-Thur 12-3pm & 5:30-9pm, Fri-Sat 12-3pm & 5:30-11pm, Sun 12-3pm & 5:30-9pm
Phone: (03) 9081 0533
What We Like: Neil Perry's contemporary menu using traditional Chinese techniques.
Favourite Dishes: Raw Yellowfin Tuna, Pan Fried Wagyu Bao, Lamb Dumplings With Chilli* and the Prawn Wontons*.
Check out Spice Temple Spice Temple Menu Book Spice Temple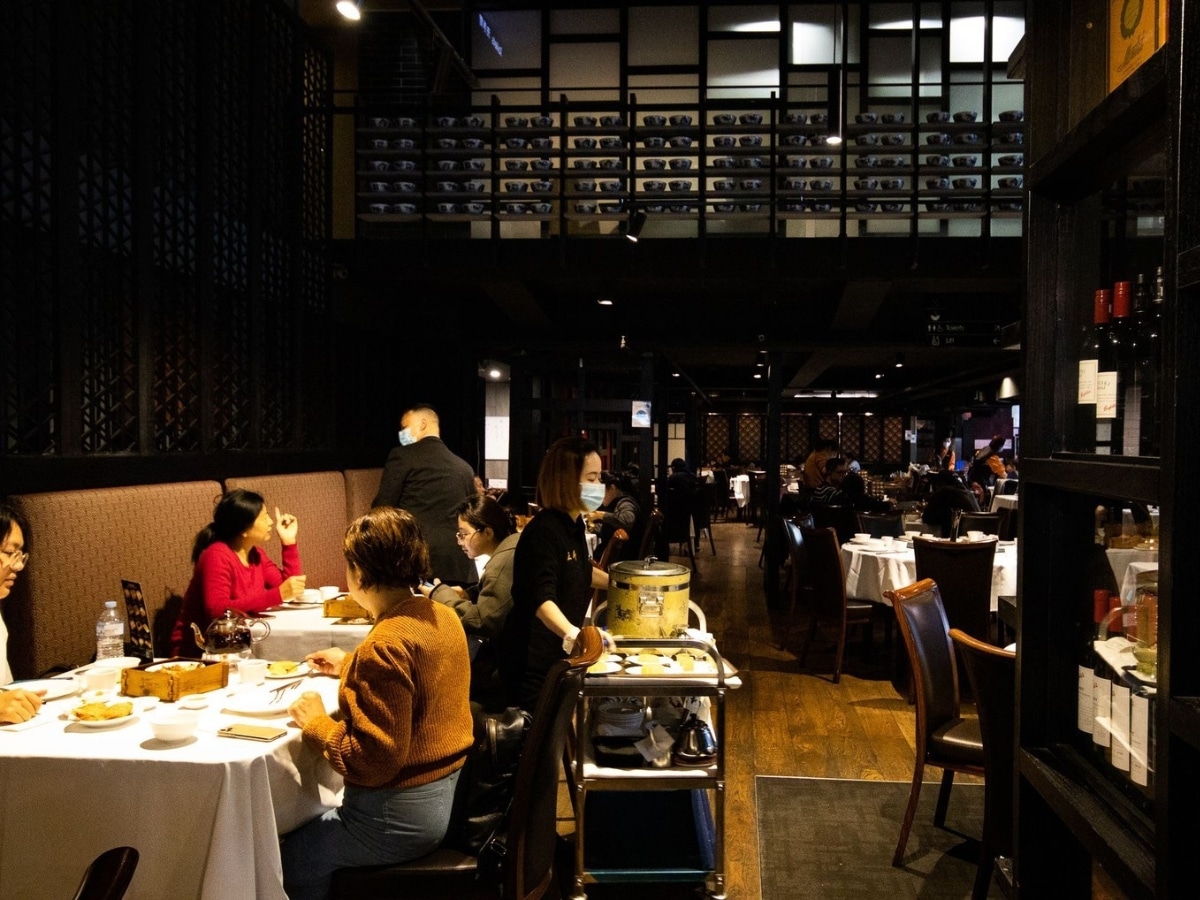 3. Secret Kitchen Chinatown
This may be the worst, best kept secret in Melbourne. The trolleys roll at lunchtime every day at Secret Kitchen. The flagship restaurant, one of four locations across the city, is nestled in the thrum of Chinatown; however, the rattle of the city streets is muffled somewhat by the imposing fish tank that greets diners-to-be. Secret Kitchen features the largest live seafood aquarium in Melbourne and, if you're thinking of sampling the extensive seafood offerings, probably contains your lunch. With fifty years of Chinese culinary experience between the pair of them, you can expect an authentic, all-out assault on the taste buds from the Steamed Custard Bun to the Honey BBQ Pork Bun.
Address: 222 Exhibition St, Melbourne VIC 3000
Hours: Mon-Fri 11am-3pm & 5:30-10pm, Sat-Sun 10:30-11:50 am, 12-1:20 pm, 1:45-3 pm, 5:30-10 pm
Phone: (03) 9988 7778
What We Like: Excellent value and authentic Yum Cha restaurant in the heart of Chinatown.
Favourite Dishes: Signature Dim Sum Platter, Crispy Garlic Prawn Spring Roll and Green Tea With Osmanthus Cake.
Check Secret Kitchen Chinatown Secret Kitchen Chinatown Menu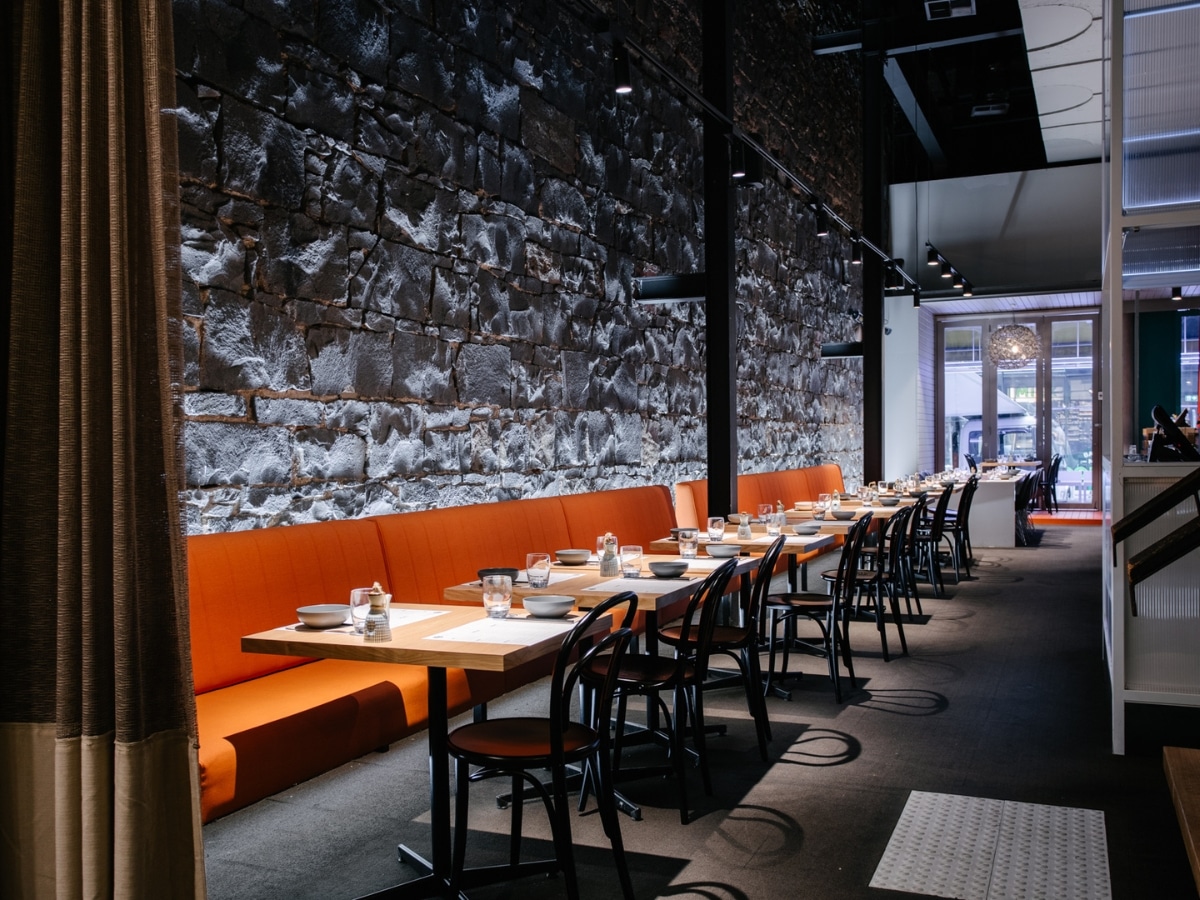 4. Oriental Teahouse Lt Collins
Oriental Teahouse takes the Yum Cha experience and boils it down, if you will, to its essence; small, delicious parcels of food paired with a pot of well-brewed Chinese tea. Since its inception in 1993, Oriental Teahouse has spread to two distinct locations each with a slightly different approach; yet both remain the quintessential destination for Yum Cha in Melbourne. You'll find all the classic flavours you've come to love in the perfect dumpling – Lemongrass Chicken, Xiao Long Bao, and even White chocolate dumplings. Send 'em over.
Address: 378 Little Collins St, Melbourne VIC 3000
Hours: Tue-Wed 12-3pm & 5:30-9pm, Thur 12-3pm & 6-9pm, Fri-Sat 12-3pm & 5:30-10pm
Phone: (03) 9600 4230
What We Like: Classic Chinese dishes, excellent value, authentic Chinese flavours and a traditional Yum Cha dining experience.
Favourite Dishes: Authentic Prawn Dumplings, Lemongrass Chicken Dumplings, BBQ Pork Buns.
Check out Oriental Teahouse Oriental Teahouse Menu Book Oriental Teahouse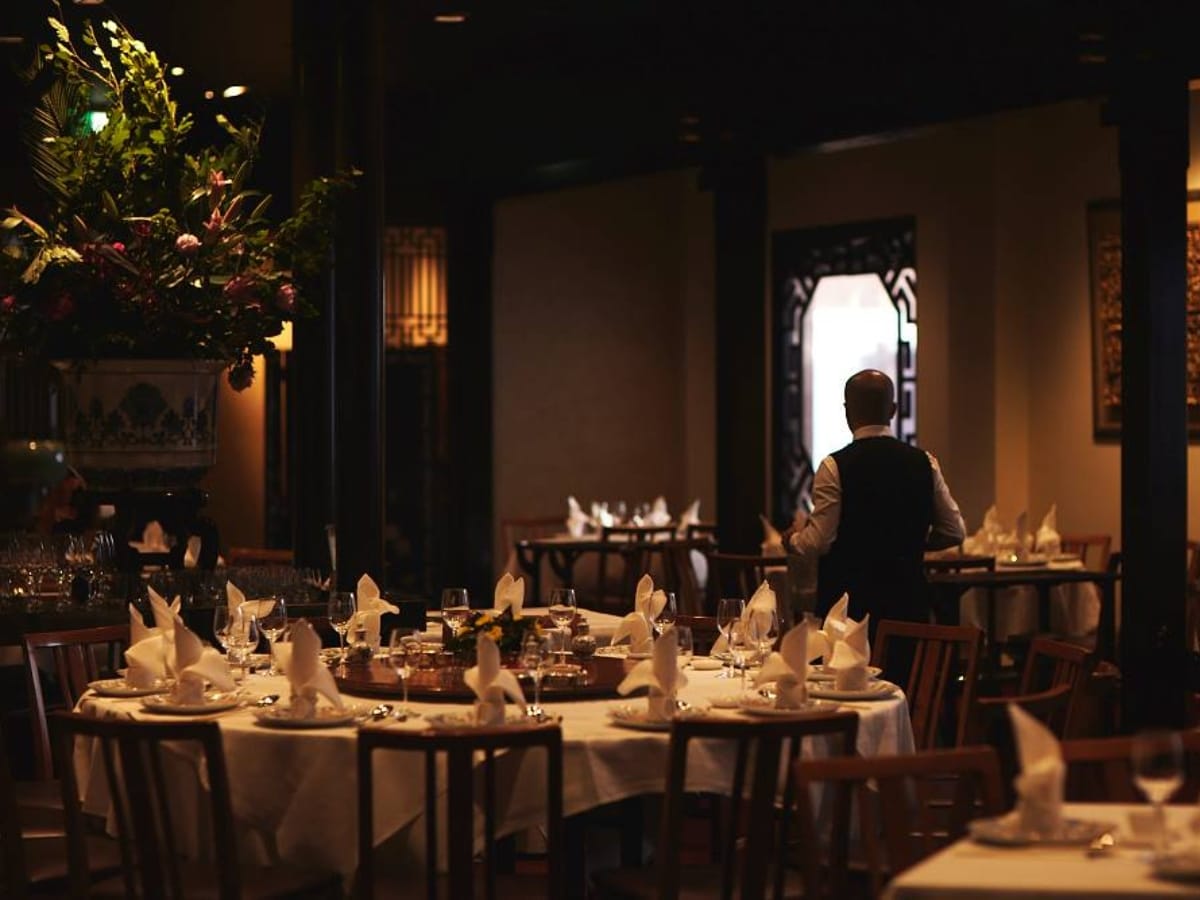 5. Flower Drum Restaurant Melbourne
Known as an ancient and elegant dance in China and filled with antique furniture, the Flower Drum will light up your taste buds like it's Chinese New Year. You'll find clattering trolleys filled with traditional Chinese selections from a stacked protein menu that changes with the seasons and a philosophy that demands the freshest ingredients and a delicate balance of flavours. The Flower Drum's many banquet offerings have rightfully staked their claim as some of the best Yum Cha in Melbourne. At the zenith sits Chef's five-course signature banquet with matching wines – it will cost you a pretty penny, but the Flower Drum promises to be a dining experience you won't forget any time soon. Be sure to save room for your mains, it's a common theme when to fill up on dumplings at the Flower Drum.
Address: 17 Market Ln, Melbourne VIC 3000
Hours: Mon-Sat 12-11pm, Sun 6-11pm
Phone: (03) 9662 3655
What We Like: The impeccable service, cocktail bar and quality, traditional Chinese Yum Cha.
Favourite Dishes: Prawn Dumplings, King Prawns, Peking Duck with plum sauce, Singapore Noodles, Lamb Spring Rolls and the Quail Sang Coi Bao, Fried Rice and the Banana Fritters.
Check Flower Drum Flower Drum a La Carte Menu Book Flower Drum
6. Silks
The Crown's resident luxe Chinese restaurant Silks offers some of the best Yum Cha in Melbourne every lunchtime on weekdays. This isn't your standard eat as much as you can handle feeding frenzy type affair, Silks offers a dignified take on the Yum Cha experience. $88 per person will get you nine premium dishes – Roasted Peking Duck Pancake and Silks Signature Trio of Dumplings is a crowd-pleaser – plus noodles or congee and a drink. Not the cheapest offering in town, but you'll certainly head back to work satiated.
Located in: Crown Melbourne
Address: Level 1 Crown Towers, Crown Melbourne, 8 Whiteman St, Southbank VIC 3006
Hours: Mon-Thur & Sun 12-2:30pm & 6-10pm, Fri-Sat 12-2:30pm & 5:30-10pm
Phone: (03) 9292 5777
What We Like: Extra lux dining in the heart of the city's Crown Casino. The traditional Yum Cha menu, quality of food and amazing service.
Favourite Dishes: Silks Dumpling Basket, Crab Meat and Beetroot Dumpling, Scallop and Sweet Corn Dumpling, Prawn and Chinese Chive Dumpling, Silks Signature Baked Crab Shell Spanner Crab Meat, Parmesan Cheese and the Mayura Station Wagyu Beef Special Fried Rice and the Peking Duck with plum sauce.
Check out Silks Silks a La Carte Menu Book Silks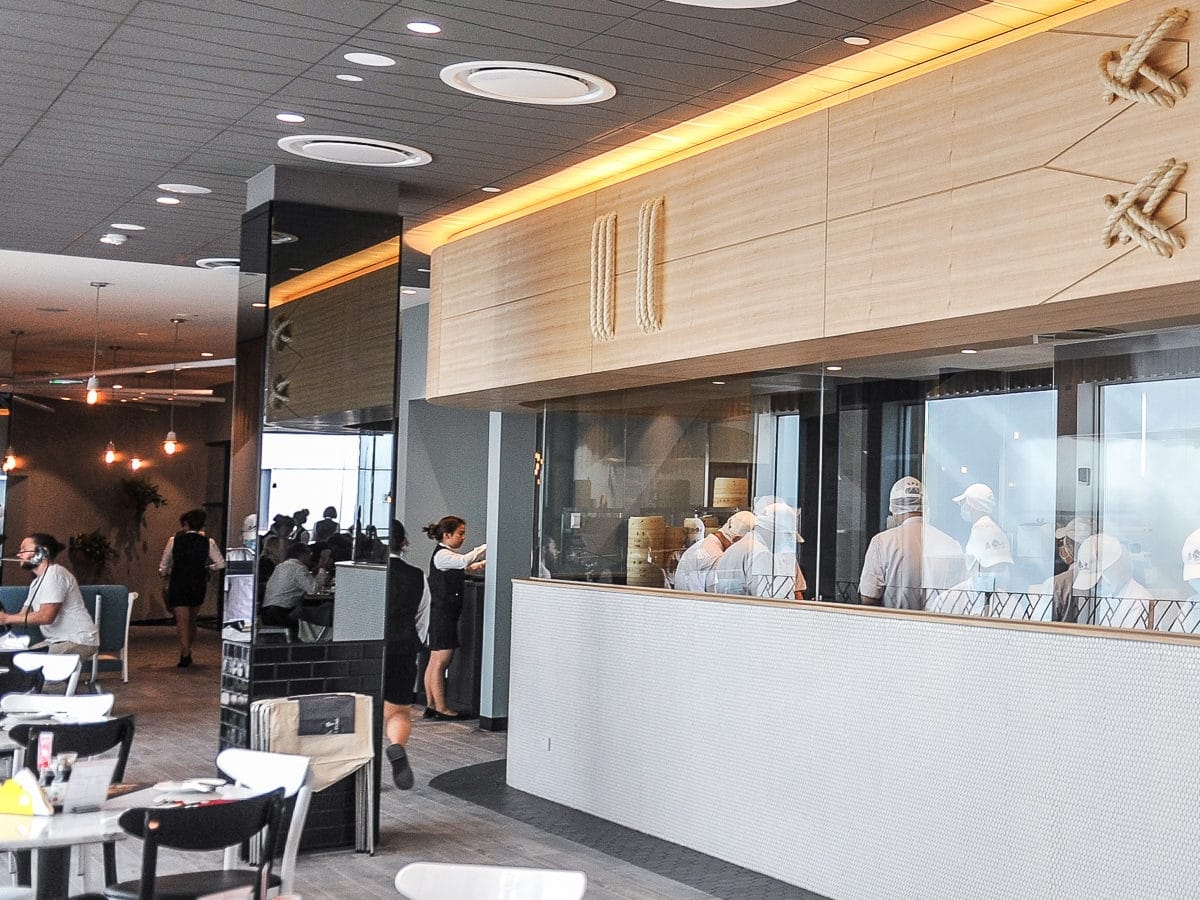 7. Din Tai Fung
DTF built a cult-like following in Sydney before venturing to the Emporium Melbourne in 2015 to show eagerly-awaiting Melburnians what all the fuss was about. Turns out, it was worth the wait. And still is, should you find yourself queuing for a table on any day that ends in 'y'. But fret not, these guys have got more than just the art of dumpling-building down to a science; a buzzer frees you to wander outside the constraints of the waiting room and alerts you when it's your turn to claim one of the 235 seats in the dining room.
Located in: Emporium Melbourne
Address: Level 4/287 Lonsdale St, Melbourne VIC 3000
Hours: Mon-Thur 11:30am-2:30pm & 5:30-8:30pm
Phone: (03) 9654 1876
What We Like: Traditional dumplings, fresh seafood, mango pudding and the pork buns.
Favourite Dishes: Mango Pudding with Fresh Mango, Pork Bun, Chicken Dumpling.
Check out Din Tai Fung Din Tai Fung Menu Book Din Tai Fung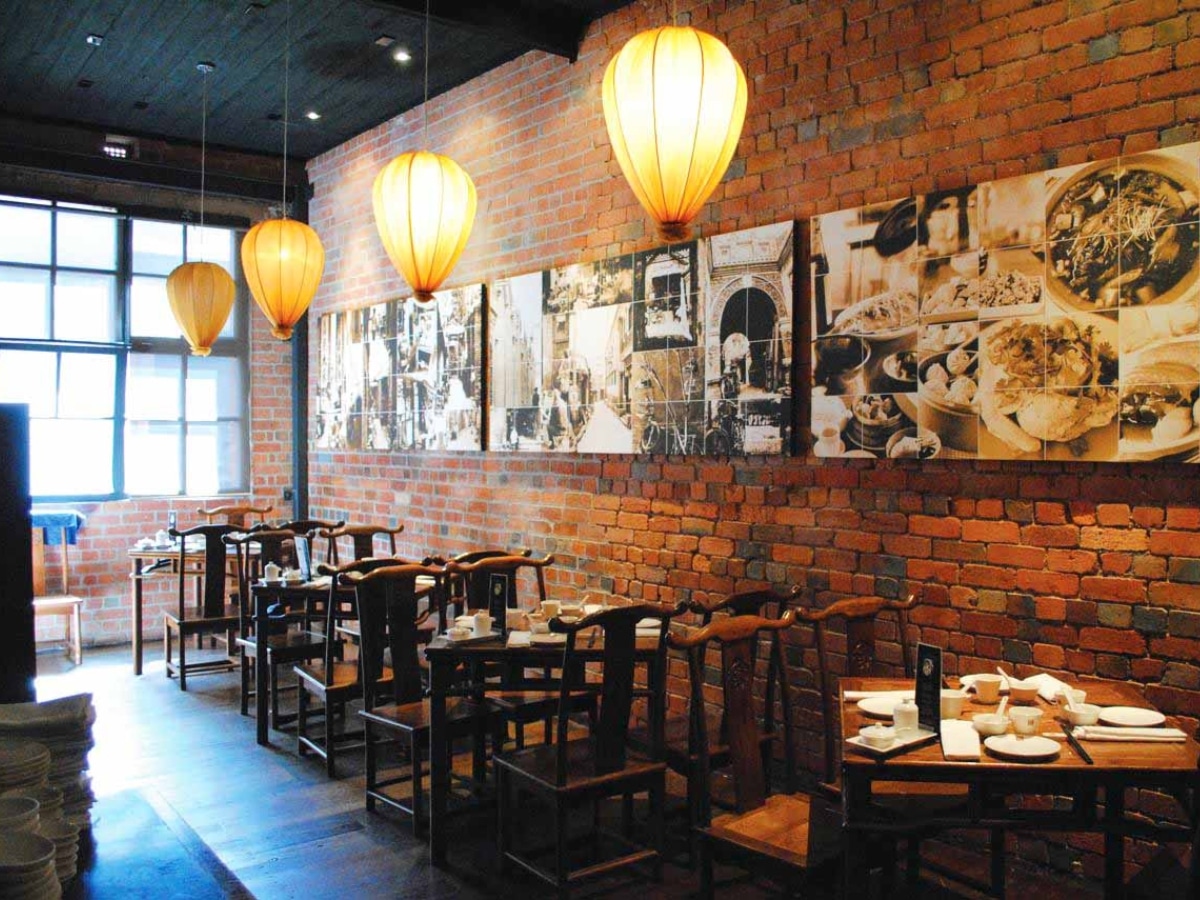 8. HuTong
While neither of HuTong's Melbourne locations are 'Yum Cha' in the strict sense of the word, that concern will evaporate when a basket of Xiao-Long-Bao slides under your nose. No matter how you ingest these translucent parcels of heaven, keep in mind that these morsels (as well as other HuTong signatures; pan-fried pork dumplings, and chilli wonton) deserve a sizeable chunk of credit for sparking Melbourne's dumpling fever. Sure, many other joints dishing out Yum Cha in Melbourne do these dishes and do them well, but HuTong sure sets the bar high.
Address: 14-16 Market Ln, Melbourne VIC 3000
Hours: Mon-Sun 11:30am-3pm & 5:30-10pm
Phone: (03) 9650 8128
What We Like: We can't go past traditional Yum Cha filled with authentic Yum Cha dishes, and one of the most extensive a la carte menus in Melbourne.
Favourite Dishes: Salt and Pepper Squid, roast duck dumplings, shao-long bao, Wantons with Hot Chilli Sauce, steamed prawn dumplings and chive dumplings.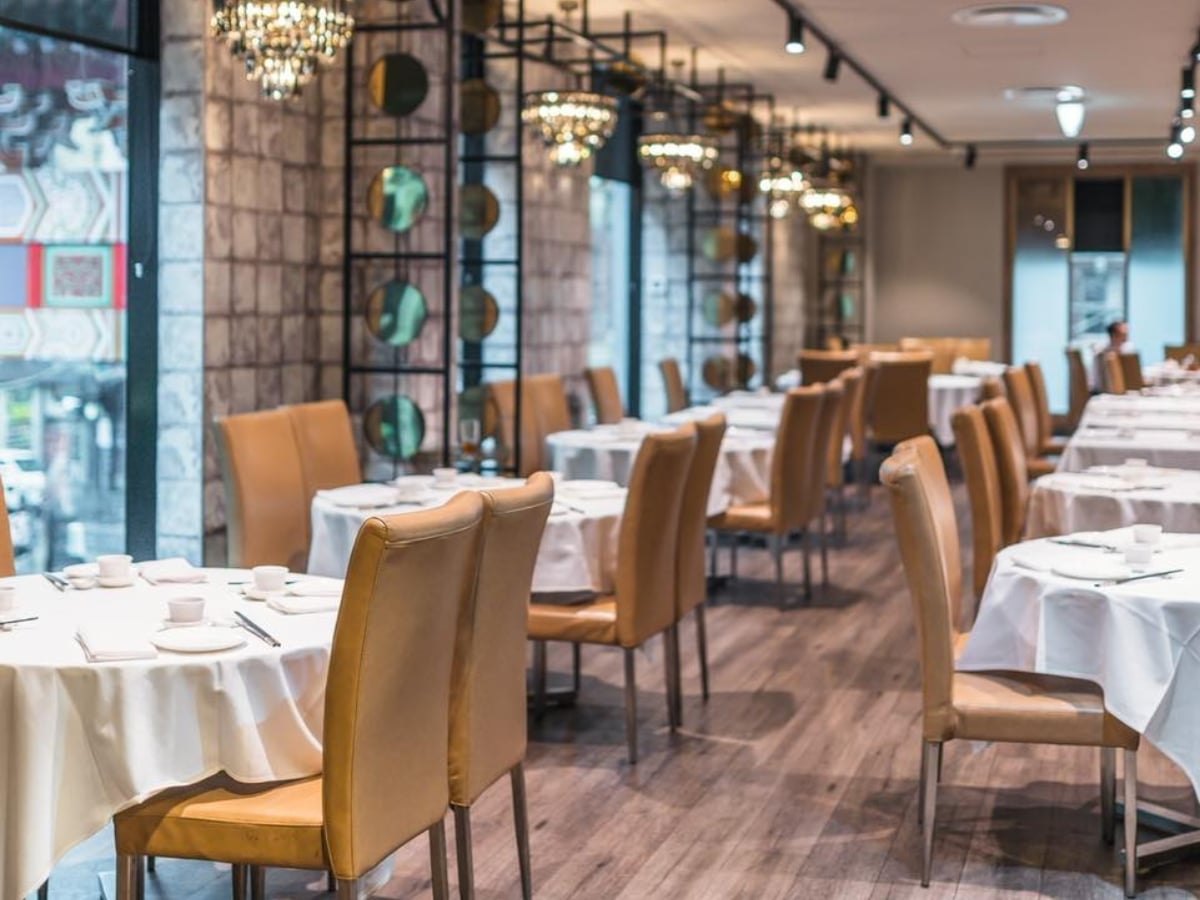 9. Crystal Jade Restaurant
Located right in the heart of Chinatown, Melbourne, the folks at Crystal Jade offer lunchtime Yum Cha with only a few seating times per day outlined below. The signature dish remains the Wok Friend Snow Crab in French Foie Gras Pate, a welcome deviation from classic Dim Sum offerings that sets this Melbourne Yum Cha joint apart from standard point-and-grab affairs. Staff is happy to provide assistance and encouragement to those looking to tackle some of the more adventurous creations on the menu. A true local favourite.
Located in: Chinatown Melbourne
Address: 154 Little Bourke St, Melbourne VIC 3000
Hours: Wed-Mon 11 am-3 pm & 5-10 pm
Phone: (03) 9639 2633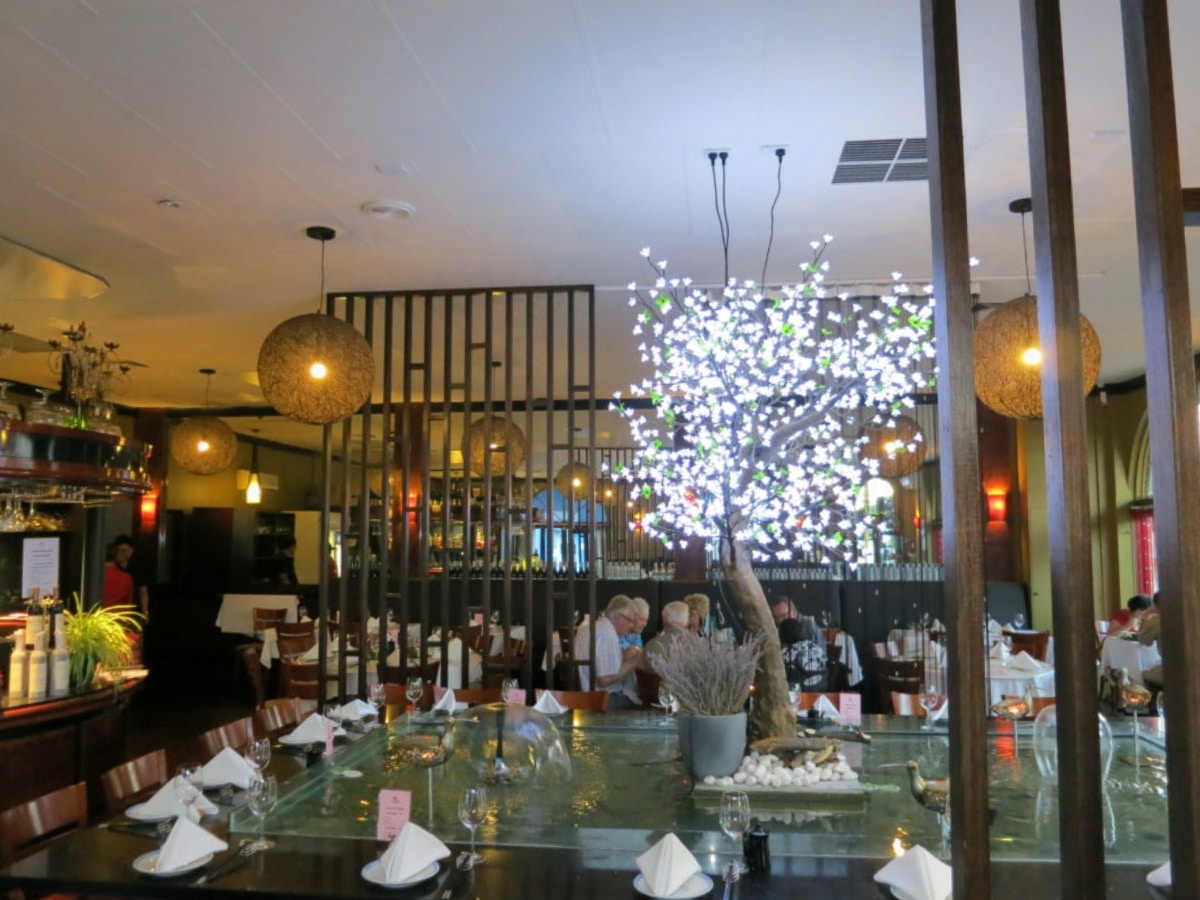 10. The Potsticker
Fusing Malaysian and Chinese cuisine (and chucking in a hint of Japanese influence for good measure), The Potsticker displays a staggering selection of dim sum – over sixty at last count – for their daily Yum Cha offering. Dietary requirements be damned 'neath the electronic cherry blossom tree that dominates, well the whole restaurant; the vast selection includes something for everyone, Peking Duck, Grilled Half Eggplant with Spicy Sauce, and Pork Belly Waffle are just a few of our favourite dishes.
Address: 694 Old Calder Hwy, Keilor VIC 3036
Hours: Tue-Sun 11:30 am-2:30 pm & 5:30-9:30 pm
Phone: (03) 9336 1866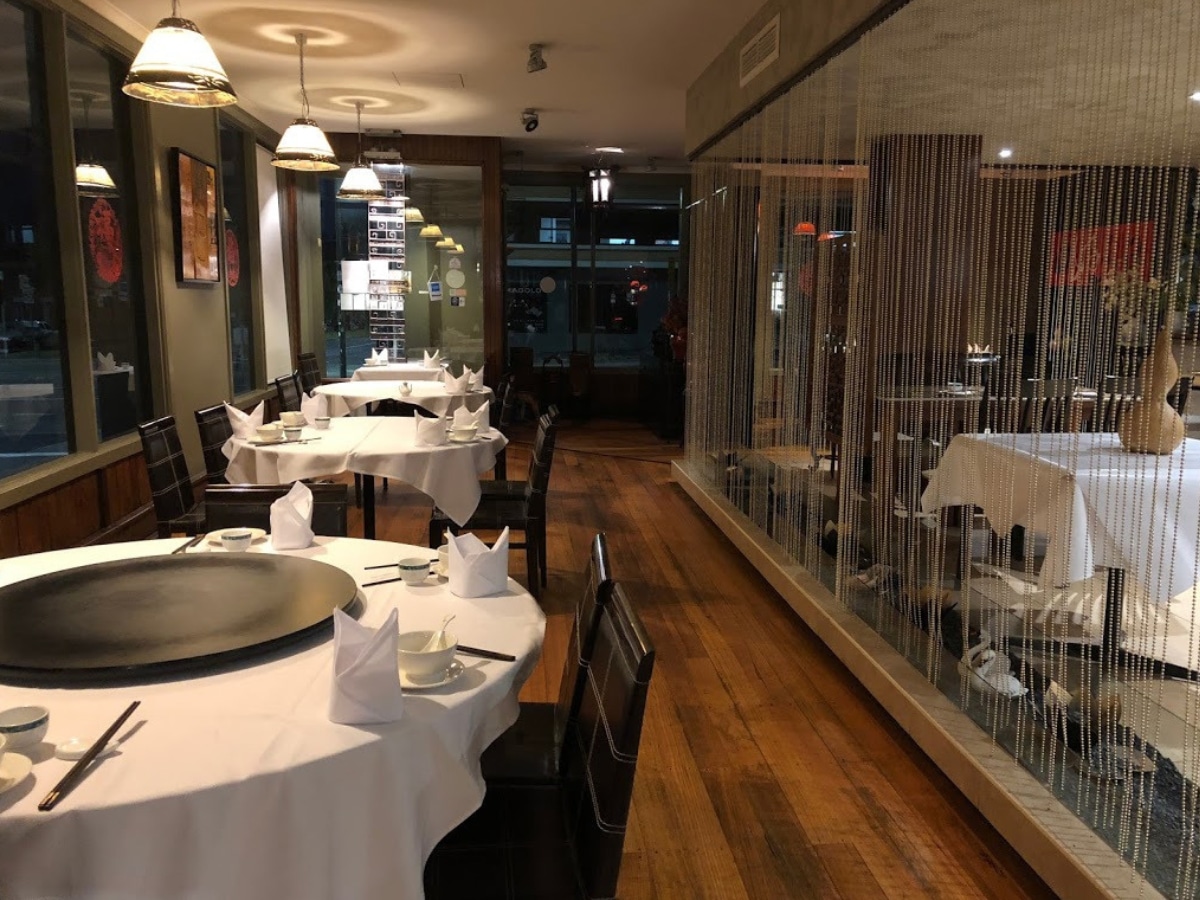 11. East Imperial
Cha down under the stony gaze of the many life-sized terracotta warriors stationed between the elegantly appointed settings of the East Imperial. You're in for a refined experience when the trolleys roll out for daily Yum Cha, an affair where the East Imperial has successfully struck a balance between efficient trolley service and a relaxing meal in an ambient and authentic setting. Our recommendation? Choose a few homemade dim sum; Pan-fried pork dumplings, Chilli fish dumplings, and Pork & prawn siu mai are some of our favourites.
Address: 323 Rathdowne St, Carlton VIC 3053
Hours: Mon-Sun 11:30 am-3 pm, 5:30-8:30 pm
Phone: (03) 9347 3322
What We Like: Traditional Yum Cha dishes and a modern-authentic Chinese restaurant fit out.
Favourite Dishes: Shanghai braised soft pork belly, Scallop dumplings, Pan-fried pork dumplings, Chicken & sweet corn soup, Salt & Pepper Japanese Egg Tofu, Garlic Bok Choi, Sesame Prawn Toast, Salt and Pepper Calamari, Chilli Scallops with xo sauce and the Salt and Pepper Fish Fillet.
Check out East Imperial East Imperial a La Carte Menu Book East Imperial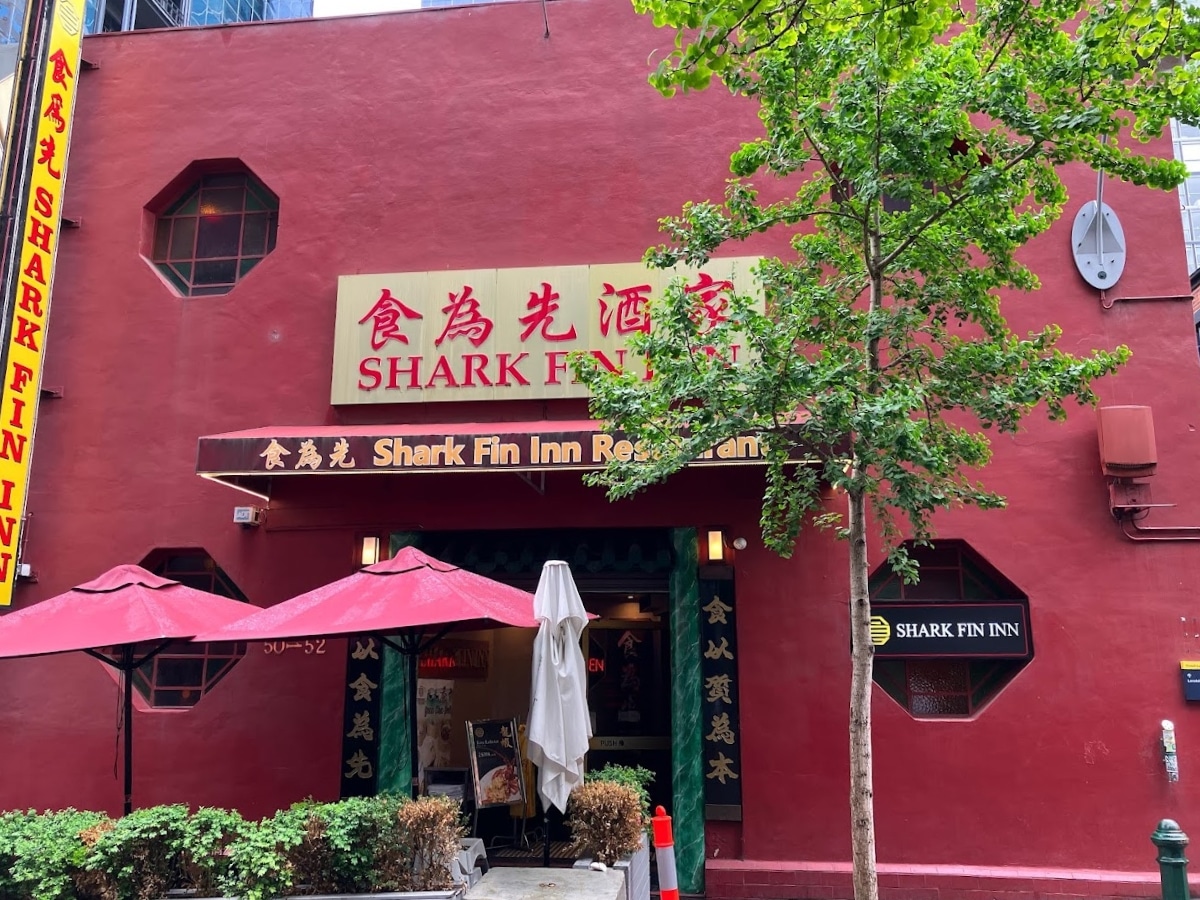 12. Shark Fin Inn
A staple among restaurants dishing out the best Yum Cha in Melbourne, the Shark Fin Inn near the Parliament House has been serving Cantonese fare of the highest calibre since the '80s. Its long-running position as a neighbourhood favourite has held up against stiff competition over the years for a good reason; its tucker is top-notch. Hell, the deep red façade, octagonal windows and enthralling fluorescent sign over the front door should be indication enough that you're in for the real deal.
Address: 50 Little Bourke St, Melbourne VIC 3000
Hours: Mon-Sun 11 am-3 pm & 5:30-10 pm
Phone: (03) 9662 2552
Favourite Dishes: Roasted Duck, Crispy Spring Rolls, Rock Oyster, Mud Crab and Deep Fried Beef Short Ribs with Golden Egg Yolk.
Check out Shark Fin Inn Shark Fin Inn Menu Book Shark Fin Inn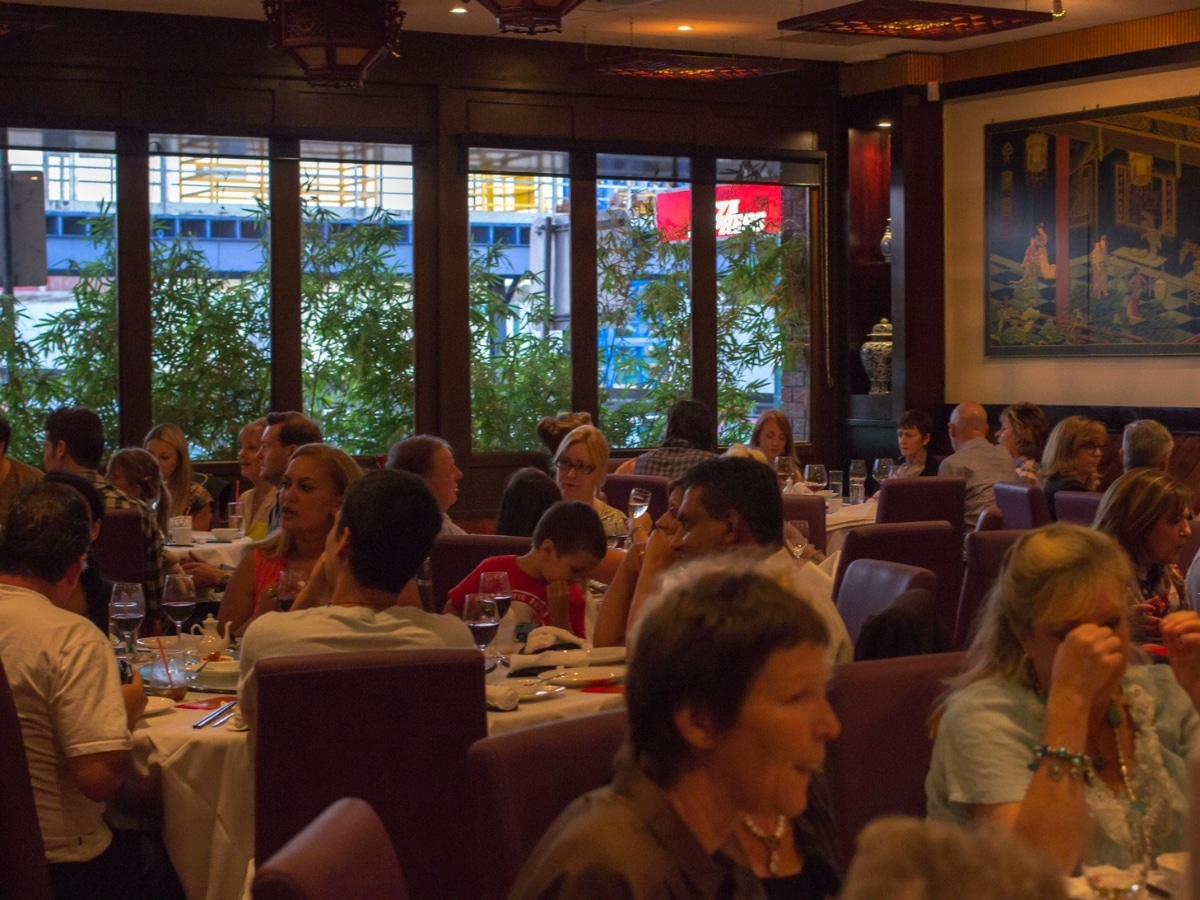 13. Tao Tao House
Sometimes it's the subtle details that take an otherwise standard dining experience and transcend it to the exceptional. At Tao Tao House, if the plush purple chairs, polite and attentive staff and lavish Chinese décor don't do it for you, the delights hiding under the bamboo lids will. Compared to other joints wielding the best Yum Cha in Melbourne the selection is not the most extensive, but you can be sure what does come out of seasoned chef and owner Jason Au's kitchen is in a class of its own. What is extensive is the wine selection, think Grange, Henschke, and d'Yqeum for dessert.
Address: 815 Glenferrie Rd, Hawthorn VIC 3122
Hours: Mon-Sun 12-3 pm & 5:15-9:30 pm
Phone: (03) 9818 0968
What We Like: A Chinese restaurant outside of the city, in Hawthorn.
Favourite Dishes: Steamed Scallops, Soft Shell Crab and Spicy Quail.
Check out Tao Tao House Tao Tao House Menu Book Tao Tao House
Key things for you to consider
The key factors to keep in mind when deciding where to go:
Location – How far will are you willing to travel?
Value – Is it value for money?
Service – Great service goes a long way.
Venue – Atmosphere can make or break a French dining experience.
How Man of Many chose the best yum cha in Melbourne
With an editorial team full of foodies, Man Of Many has had the unique opportunity to directly sample and experience Yum Cha from the best spots in Melbourne. As expert journalists who guide people between competing products and services, we have provided our independent opinion in formulating Man of Many's selections. Our editors have taken into account location, service and the quality of food while also making a concerted effort to highlight a few spots outside of the CBD. You can review our editorial policy here surrounding how we maintain our independence in our editorial reviews
Alternatives to Yum Cha restaurants in Melbourne
If you're looking for other cuisines or dinner ideas in Melbourne, we've got you covered with some options listed below. You can also check out our list of Fun Things To Do in Melbourne. If you're looking for a more specific cuisine, check out our list of Japanese Restaurants in Melbourne or the Best Italian Restaurants in Melbourne. Finally, if you've hit a food coma and want to get active, we can also show you the Best Beaches in Melbourne for Surfing and Swimming.
General FAQ
Where is the best Yum Cha in Melbourne?
The jury is still out on what is the best Yum Cha in Melbourne but Spice Temple and David's are highly recommended by Man of Many.
What is Yum Cha?
Yum Cha (also known as Dim Sum) traditionally means to 'drink tea' but these day's there's a whole lot more to it. Growing to popularity in the 1970's in Australia, Yum Cha generally represents a lunch service where patrons dine communally on Chinese delicacies that are not ordered from the menu but instead wheeled around on a trolly. Think barbeque pork buns, spring rolls and even chicken feet.
You'll also like:
---
Featured Video from Man of Many