9 Best Steak Restaurants in Melbourne
While the main attractions at the best steak restaurants in Melbourne are undoubtedly the sizzling cuts of juicy, cooked meats, that's usually just the tip of the iceberg. The classy atmosphere curated by extensive wine lists, craft cocktails, fresh bread, sauces, refined decors and killer side dishes is commonly just as much a part of the steak restaurant experience. The fact is, even if you don't fancy yourself a connoisseur of the red meat variety you can still walk in and out of the best steak restaurants in Melbourne with a full stomach and a huge smile on your face thanks to the curated selections of self-indulgence put forth.
So if you're looking for a fine cut of meat to match your favourite bottle of red, here's a list of the 9 best steak restaurants in Melbourne.
You'll also like:
10 Best Whisky Bars in Melbourne
17 Restaurants for the Best Sushi in Melbourne
17 Best Barber Shops in Melbourne
1. Rockpool Bar & Grill
With sister restaurants in Sydney and Perth, Neil Perry's Rockpool Bar & Grill has carved a niche for itself as a premier Aussie destination for painstaking consistency and epic taste. Located in the Crown Entertainment Complex, the Melbourne outpost puts the steak front and centre on a menu with no less than 80 dishes. Expect Wagyu that melts in your mouth along with other bewildering alternative selections such as spicy mussel and saffron stew. This not just one of the best steak restaurants in Melbourne, but in all of Australia.
Address: Crown Entertainment Complex, 8 Whiteman St, Southbank VIC 3006
Phone: 03 8648 1900
Trading Hours: Sun-Fri 12pm-3pm & 6pm-11pm, Sat 6pm-11pm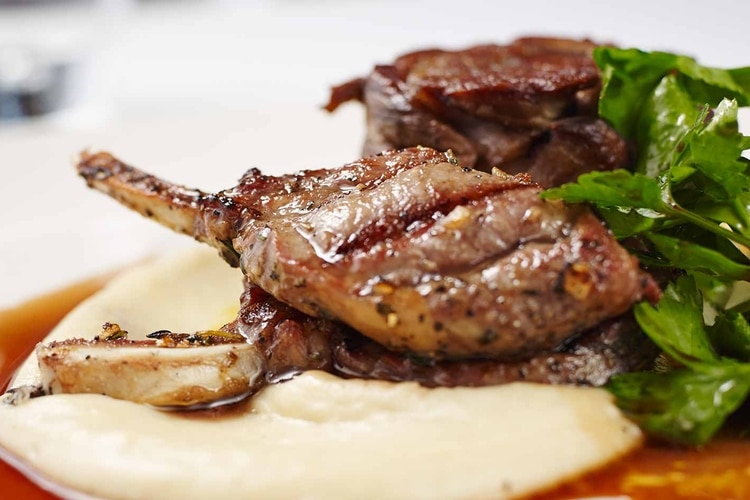 2. The Railway Club Hotel
Touted as Melbourne's original steak pub, The Railway Club Hotel has packed seats and seduced patrons with its mouth-watering steak for over twenty years. In addition to its nearly unparalleled range of steak cuts and sizes, the acclaimed restaurant offers delectable seafood, daily specials and a massive wine list. Come here to immerse yourself in the timeless experience of steak fine dining.
Address: 107 Raglan St, Port Melbourne VIC 3207
Phone: 03 9645 1661
Trading Hours: Mon-Sat 11am-12am, Sun 11am-11pm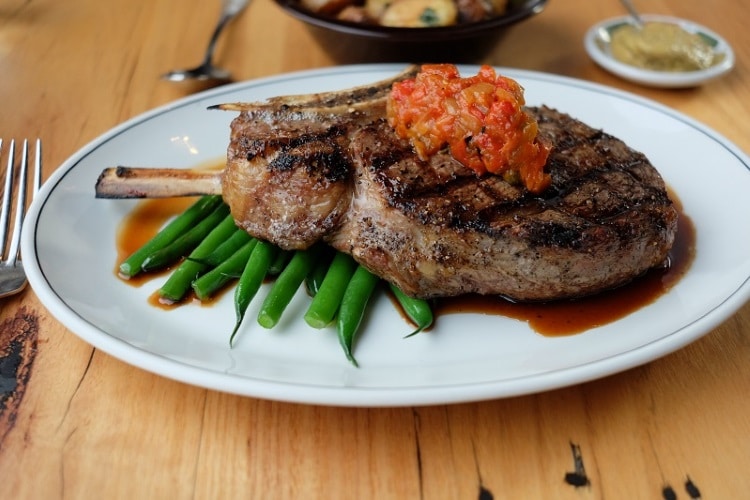 3. La Luna Bistro
Chef Adrian Richardson's cosy, neighbourhood restaurant pairs a relaxed, jovial atmosphere with superb meat-based cuisine to stunning effect. If you're not feeling La Luna's house-aged beef, try the wrapped pork or lamb shoulder instead, and expect to savour every bite. And don't be surprised if the table next to you hands off the bottle of red wine they couldn't finish – it's just that kind of place.
Address: 320 Rathdowne St, Carlton North VIC 3054
Phone: 03 9349 4888
Trading Hours: Tue-Sun 12pm-3pm & 6pm-11pm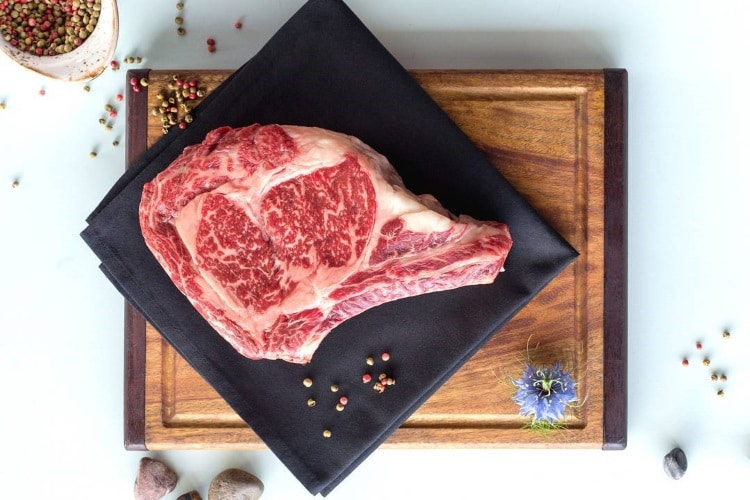 4. Steak Ministry Bar & Grill
Duck out of the city and escape to Glen Waverly for one of the best steakhouses Melbourne can muster. At Steak Ministry, you'll find the classic atmosphere and the kind of food that makes your toes curl. Chef Chris Wade has gone to great effort to ensure only the highest level of quality for each and every ingredient. That includes sourcing his meat from a small, select group of Aussie farmers. The 'Master Kobe' Full Blood Wagyu is one of the best Wagyu cuts in Melbourne and the kind of dish you'll be telling your friends about for years.
Address: 39-51 Kingsway, Glen Waverley VIC 3150
Phone: 03 9560 1818
Trading Hours: Mon-Tue 5:30pm-9pm, Wed-Sat 12pm-2:30pm & 5:30pm-9:30pm, Sun 12pm-2:30pm & 5:30pm-9pm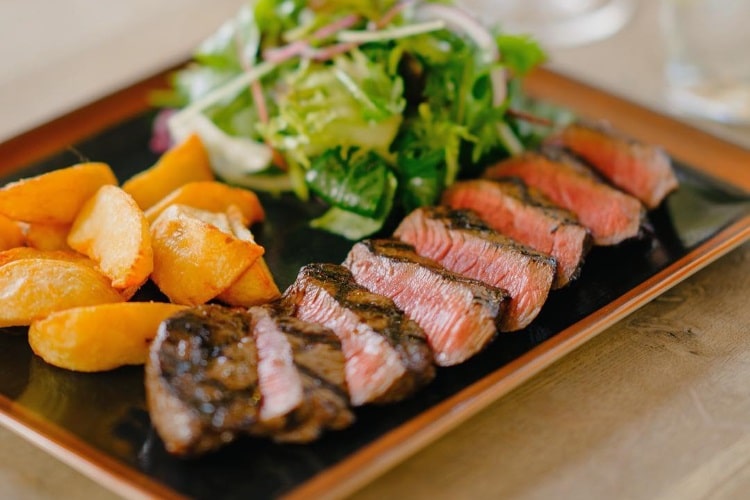 5. The Station Hotel
Footscray's Station Hotel approaches its steak menu with the customer in mind, providing a little bit of everything in order to accommodate all kinds of diets and budgets. If you like to know exactly what kind of steak you're eating, refer to the menu to find background information like origin, size and whether the cow was grain or grass-fed. The steak aficionado will love the laid back atmosphere, friendly service and traditional pub guise that positions The Station Hotel as one of the more traditional easygoing steak restaurants in Melbourne. If the more ostentatious restaurants turn you off, come here instead, you'll be happy you did.
Address: 59 Napier St, Footscray VIC 3011
Phone: 03 9810 0085
Trading Hours: Mon-Sun 12pm-11pm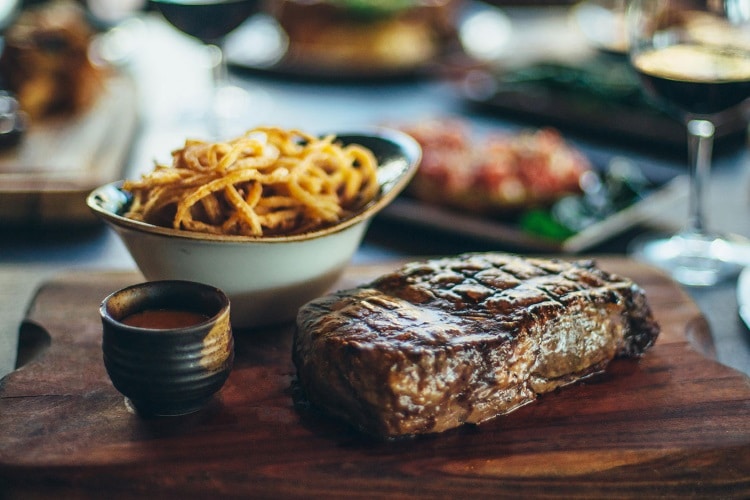 6. The Meat & Wine Co
Bringing unfound levels of personable service to cutting edge afro-centric fine dining, The Meat & Wine Co. delivers a true 'home away from home' experience. Staying innovative and relevant in the hospitality industry for the better part of two decades is no easy feat, and The Meat & Wine Co. has remained one of the most recognisable restaurant brands in Australia for good reason. The underpinnings of personable service and market-leading quality keep the operation tight and tasty on all fronts, no two locations feel exactly the same, though each one exudes pure modern elegance in its own way. If the prospect of a MB 6+ Wagyu gets you all hot and flustered, order one of their succulent Wagyu cuts and pair it with a trademark side skewer.
Address: Freshwater Place, 3 Queensbridge St, Southbank VIC 3006
Phone: 03 9696 5333
Trading Hours: Sun-Thu 12pm-10pm, Fri-Sat 12pm-10:30pm
Address: 482 Riversdale Rd, Hawthorn East VIC 3123
Phone: 03 9882 8728
Trading Hours: Sun-Thu 12pm-10pm, Fri-Sat 12pm-10:30pm
Address: The Como Centre Shop 4, South Yarra VIC 3141
Phone: 03 9190 1588
Trading Hours: Sun-Thu 12pm-10pm, Fri-Sat 12pm-10:30pm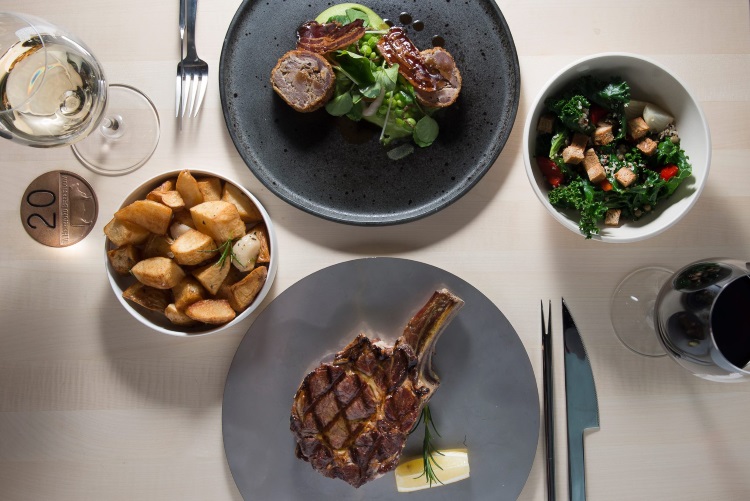 7. A Hereford Beefstouw
One of the best steakhouses in Melbourne, A Hereford Beefstouw couples Nordic cooking methods with high-quality meats. Like any good steakhouse, the venue sources its meats locally, some are even sourced from the famous Burvill family farm near Lucindale, in South Australia's Coonawarra region. Pioneers of the dry-aged variety in Melbourne, their 100-day dry-aged beef Côte de boeuf (ribeye on bone) will transform the way you look at steak with an unmistakable flavour, brilliant texture and savoury distinction in every bite. If dry-aged isn't to your acquired taste then the massive 1.4kg Tomahawk steak with a side lobster tail might be more up your alley.
Address: 22 Duckboard Pl, Melbourne VIC 3000
Phone: 03 9654 8297
Trading Hours: Tue-Thu 11:30am-2pm & 5:30pm-10:30pm, Fri 11:30am-10:30pm, Sat 5:30pm-10:30pm, Sun 5pm-10:30pm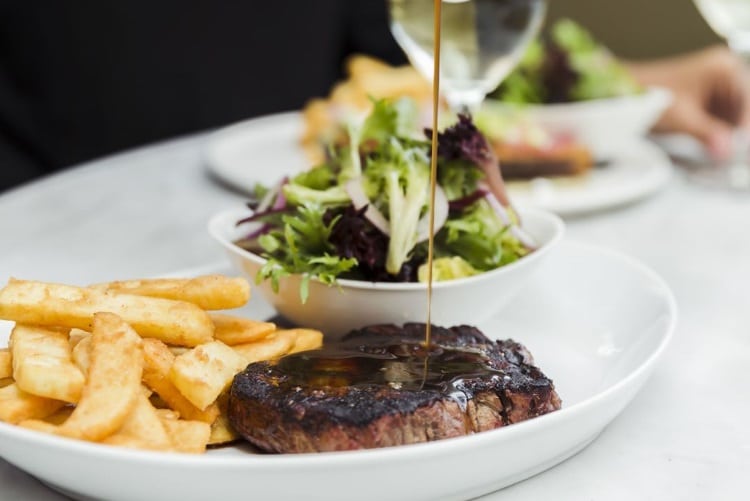 8. The Grosvenor Hotel
A seemingly permanent fixture in the area, The Grosvenor Hotel has been a St Kilda landmark venue since the mid 19th Century. The venue provides dining options for both the relaxed afternoon bevvy with mates and the proper sit-down family steak night. The bistro takes care of the quiet dining environment and the main bar caters to the hooligans, with live sports on the overhead screens and a number of live music offerings. The impressive wine list along with quality dishes such as whole roasted suckling pig or porterhouse steak is more than enough to satisfy even the most restrained taste bud. Pop in for a tasty lunch or take advantage of their ongoing dinner specials, and bring a group of friends because the Grovesner Hotel always sets the stage for a great time.
Address: 10 Brighton Rd, St Kilda East VIC 3183
Phone: 03 9531 1542
Trading Hours: Sun-Thu 12pm-11pm, Fri-Sat 12pm-1am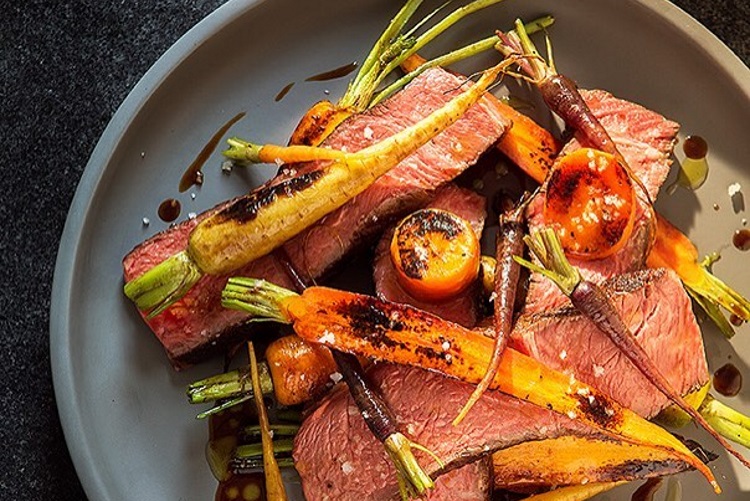 9. Estelle Bistro
What started as a mere six table operation has become a premier Melbourne steak restaurant for a spectacular combination of rustic fare and warm hospitality. Whether ordering a la carte or going for one of the chef's tasting dinners, you're in for a bounty of creative plates and delightful flavours at this legendary local haunt.
Address: 243 High St, Northcote VIC 3070
Phone: 03 9489 4609
Trading Hours: Tue-Thu 5:30pm-10pm, Fri-Sat 5:30pm-12am, Sun 12pm-11pm

You'll also like:
10 Best Whisky Bars in Melbourne
17 Restaurants for the Best Sushi in Melbourne
17 Best Barber Shops in Melbourne
Where can I buy a good steak in Melbourne?
For a casual steak dinner, The Railway Club Hotel is a great choice.
Where are the best steak restaurants in Melbourne?
The Melbourne CBD has a host of great steak restaurants including, A Hereford Beefstouw, The Meat & Wine Co. and Rockpool Bar & Grill
Where can I get a Wagyu steak in Melbourne?
Rockpool Bar & Grill offers David Blackmore full blood dry-aged Wagyu with marbling scores of 9+ on all its cuts.