17 Restaurants for the Best Sushi in Melbourne
You can't beat the best Melbourne sushi. Honestly, outside of Japan, the Victorian capital is a shoo-in for the top selection, but then again, we're a little biased. Food that's so simple, yet satisfying and healthy, many view sushi as a godsend in the West and they couldn't be any more correct. And with sushi restaurants now adopting a vegan and vegetarian-friendly menu, there's no excuse for anyone to miss out on this delicacy. Here is a list of the best sushi Melbourne has to offer.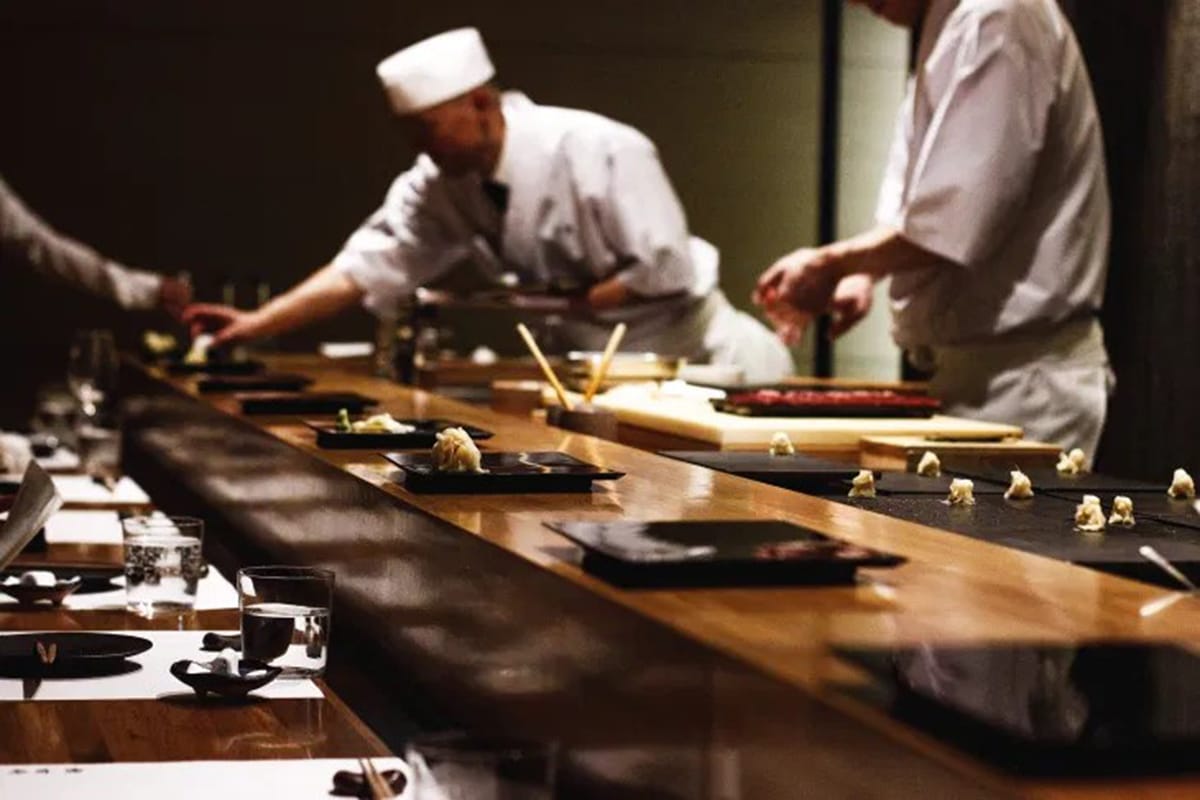 1. Minamishima
Minamishima is everything it says it is, and possibly more. When stepping through the doors, you'll immediately realise that this is the best sushi restaurant in Melbourne. Why? The style of sushi is omakase– meaning you leave it up to the chef. Minamishima features an impressive 15 types of sushi, with extras – various starters and desserts pad the meal. This is essentially a Japanese sushi degustation.
Address: 4 Lord St, Richmond VIC 3121
Phone: (03) 9429 5180
Trading Hours: Tue-Sat 6-10 pm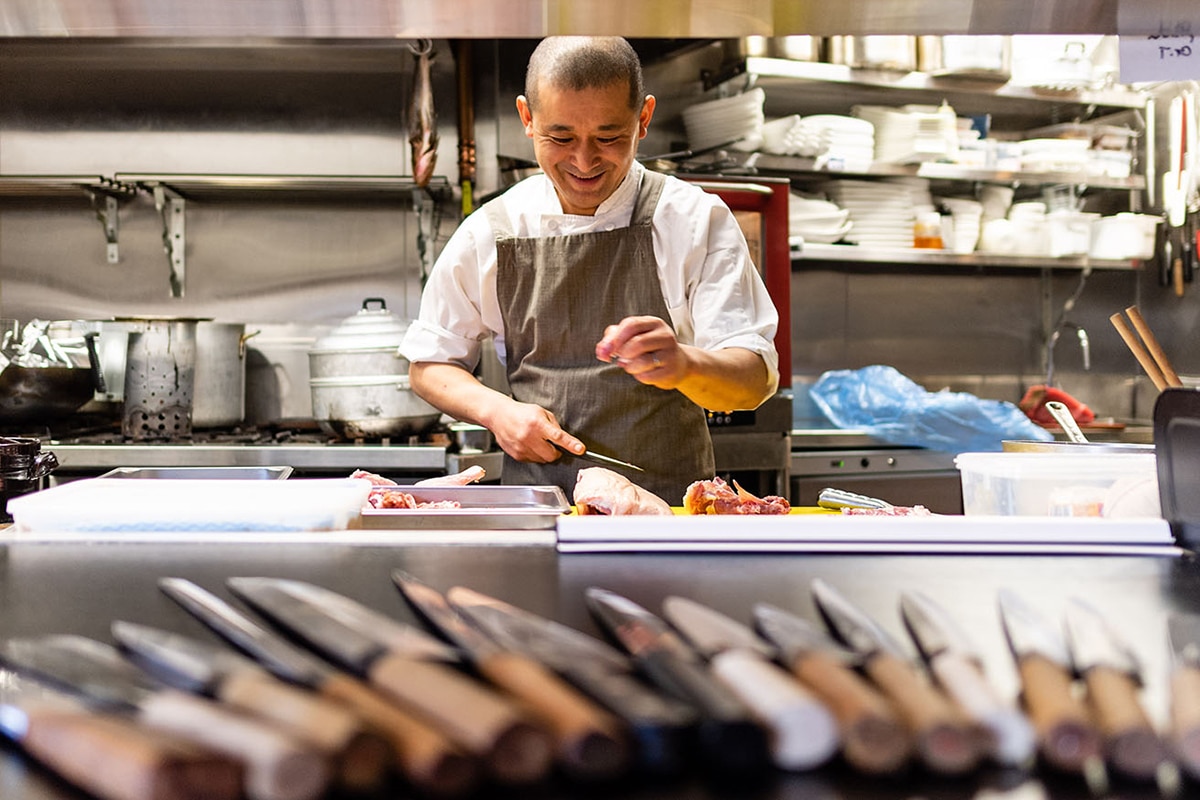 2. WaKenbo
Wakenbo is a petite Japanese eatery that's reminiscent of Tokyo. The restaurant employs Japanese vegetables and herbs grown from its own garden, and you'll find more than just sushi on the menu. Expect miso and coconut milk braised rabbit with marrow raviolo, seared scallop and preserved lemon, smoked duck breast with duck neck chorizo, fried duck cartilage, fish wing hotpot with roe and the list goes on and on. But for a special sushi platter, order their kaiseki.
Address: 69 Victoria St, Fitzroy VIC 3065
Phone: (03) 9041 9495
Trading Hours: Wed-Sun 6-10 pm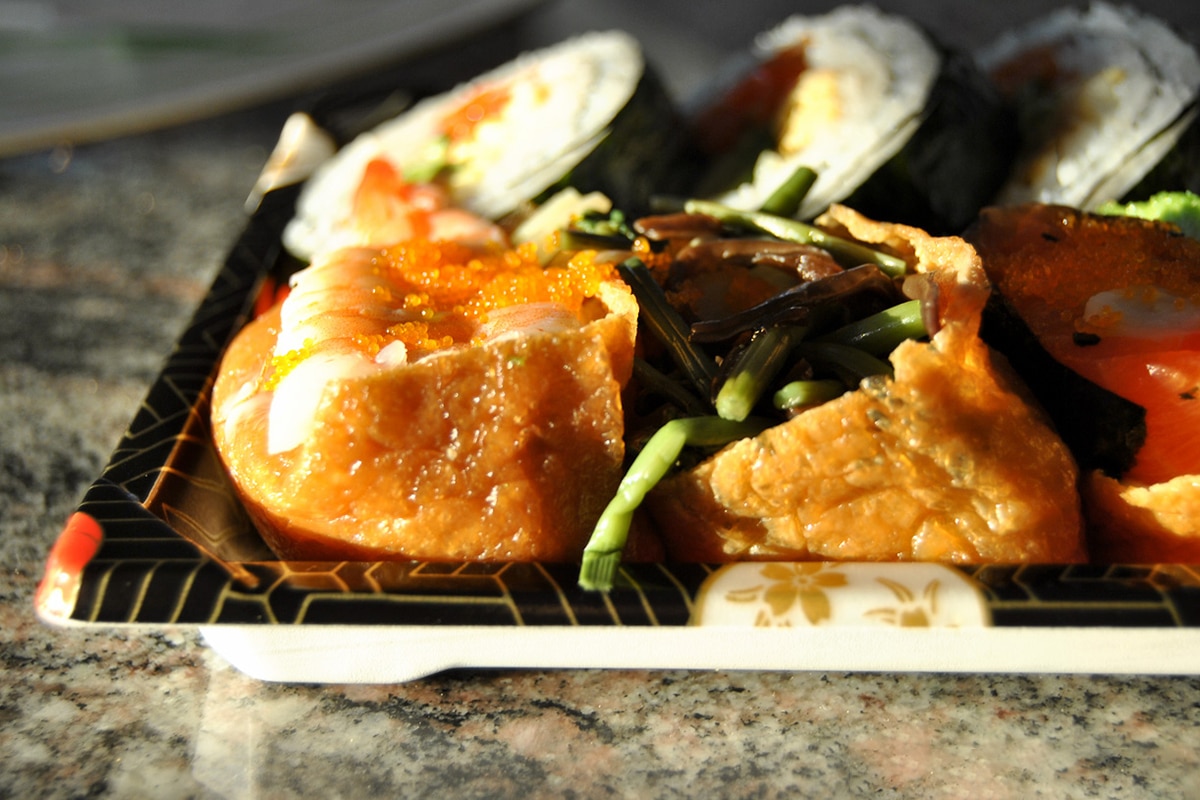 3. Suzuran
Without a doubt, Suzuran is a godsend. As one of the leading purveyors of the finest sashimi and sushi restaurant in Melbourne, it also sells Japanese groceries. So, whether you're cooking up a Japanese feast or a simple meal, you will find a range of Japanese ingredients. Suzuran's sushi bar uses only the freshest fish and top quality ingredients. The adept chefs take great pride in preparing the best sushi and sashimi for clientele. There's also complimentary vegetarian meals and platters.
---
Featured Video from Man of Many
---
Address: 1025-1027 Burke Rd, Camberwell VIC 3124
Phone: (03) 9882 2349
Trading Hours: Tue-Sat 10 am-6 pm, Sun 10 am-3:30 pm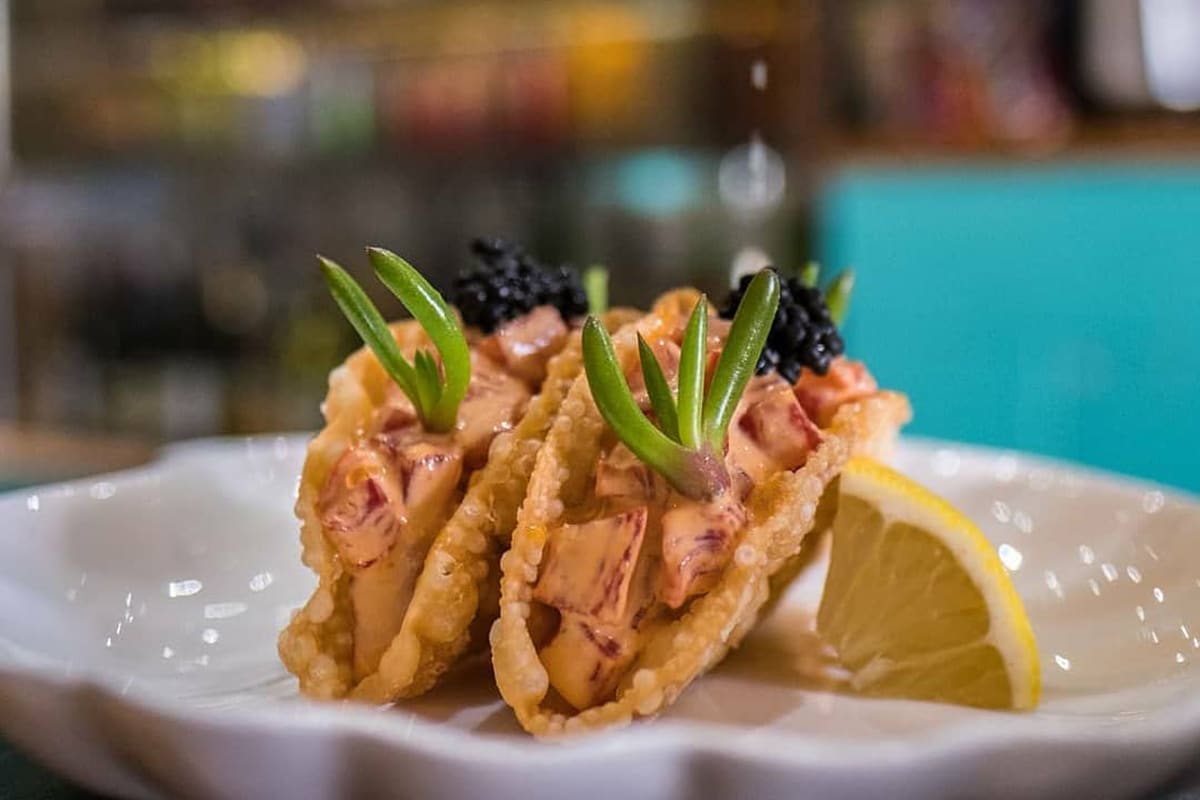 4. Mr. Ryu
In the renowned food haven of Carlisle Street in Balaclava, you'll find MR. RYU. The restaurant's ethos of drawing people together through food and culture comes through their menu. For a start, try the spicy tan-tan ramen with a creamy and nutty broth, sesame chilli that's accompanied with customary soft boiled egg, mustard leaf, and nori. Or for sushi, ask for the coconut kingfish sashimi that comes with red nam jim, jalapeno, kafir lime leaf and coriander.
Address: 294 Carlisle St, Balaclava VIC 3183
Phone: +61 430 790 789
Trading Hours: Mon-Sun 4-9 pm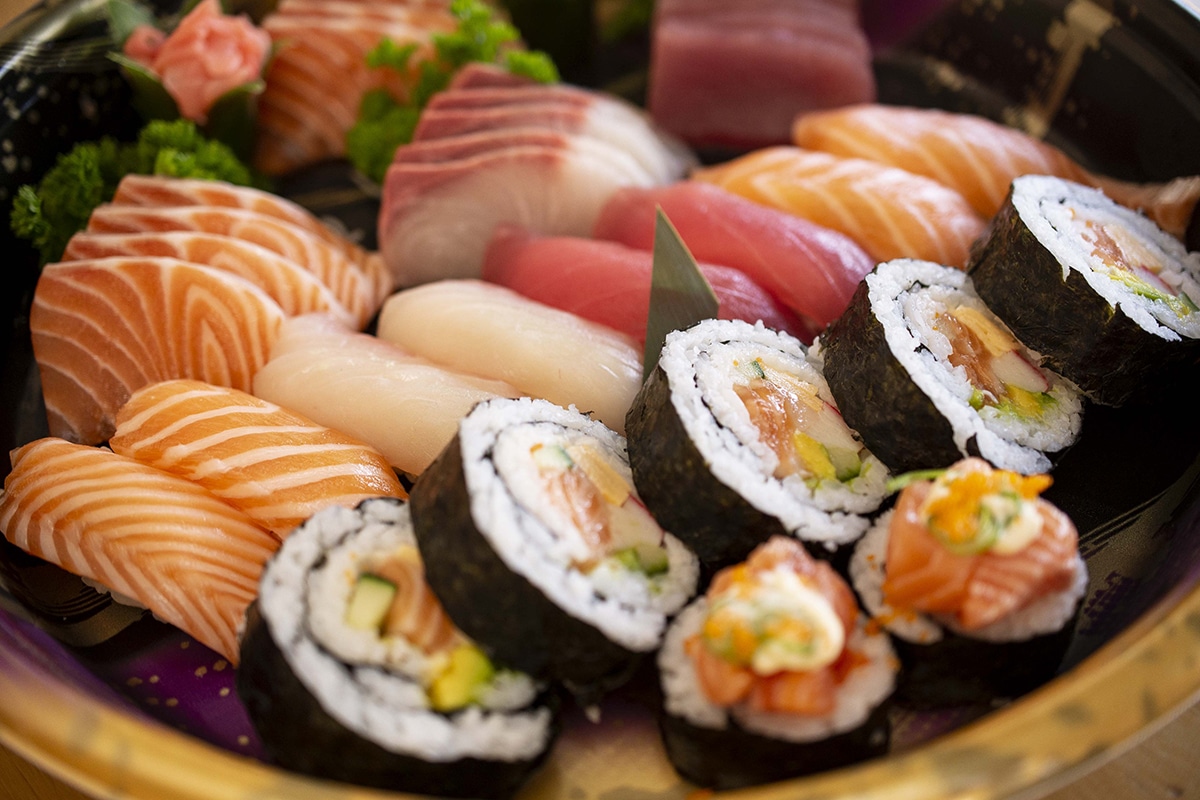 5. Hinoki Japanese Pantry
In the heart of Fitzroy, Melbourne, there's Hinoki; a local Japanese grocery and sushi gem. The eatery purveys a selection of authentic Japanese ingredients, snacks, drinks and pantry basics. The ingredients are even sought after by chefs and gourmet home cooks. This is one of the best sashimi and sushi restaurants in Melbourne's CBD; think Nigir packs, Hoso Maki packs, Nose Maki packs and many other sushi platters await to be devoured.
Address: 279 Smith St, Fitzroy VIC 3065
Phone: (03) 9417 4531
Trading Hours: Tue-Sat 10 am-6 pm, Sun 11 am-5 pm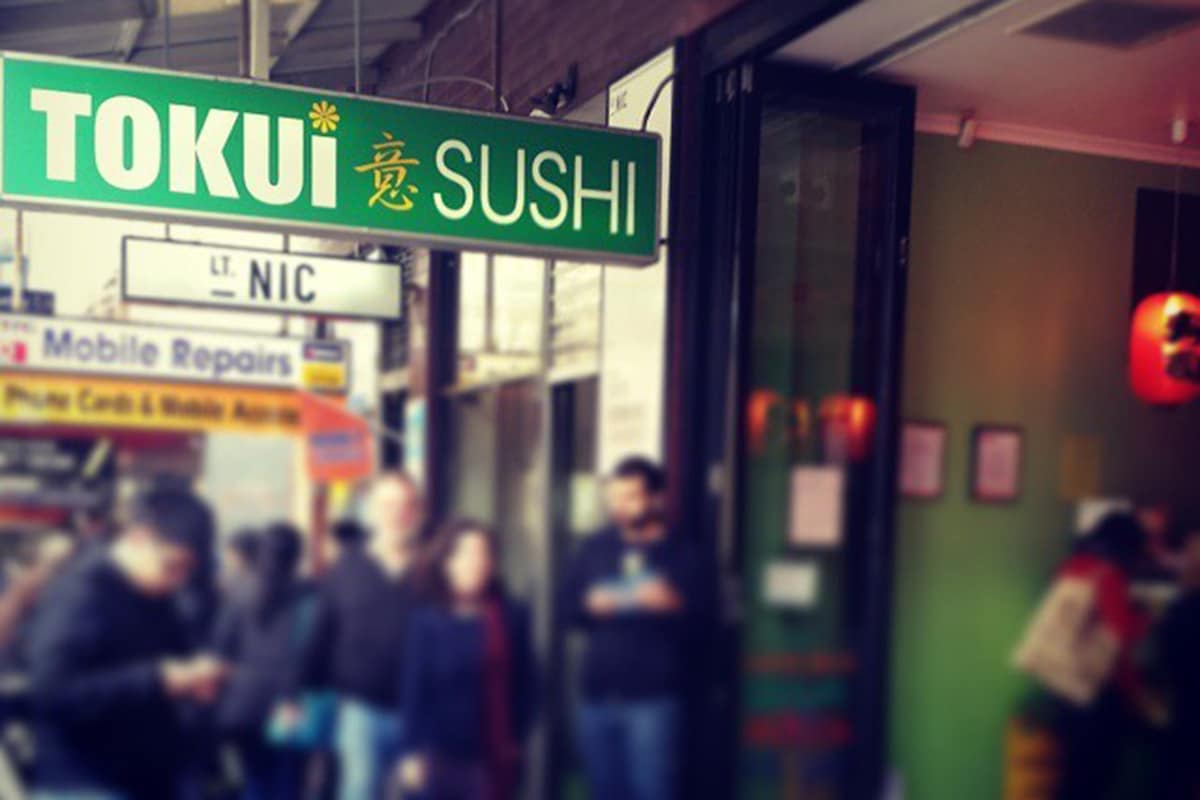 6. Tokui Sushi
One of the best-kept secrets in the heart of Melbourne's CBD is Tokui Sushi. Whether you're in a hurry to grab a quick bite or seeking a seat inside to painstakingly devour a delicious meal, they have you covered. Expect to be served superb sushi rolls, but be sure to have cash on hand when there. The sushi rolls are huge, taste great and come at just over $2. Their Tamago, spicy tuna and cucumber, avocado and unagi sushi rolls are unforgettable.
Address: 260 Lonsdale St, Melbourne VIC 3000
Phone: (03) 9663 9966
Trading Hours: Mon-Fri 9 am-6:30 pm, Sat-Sun 9 am-6 pm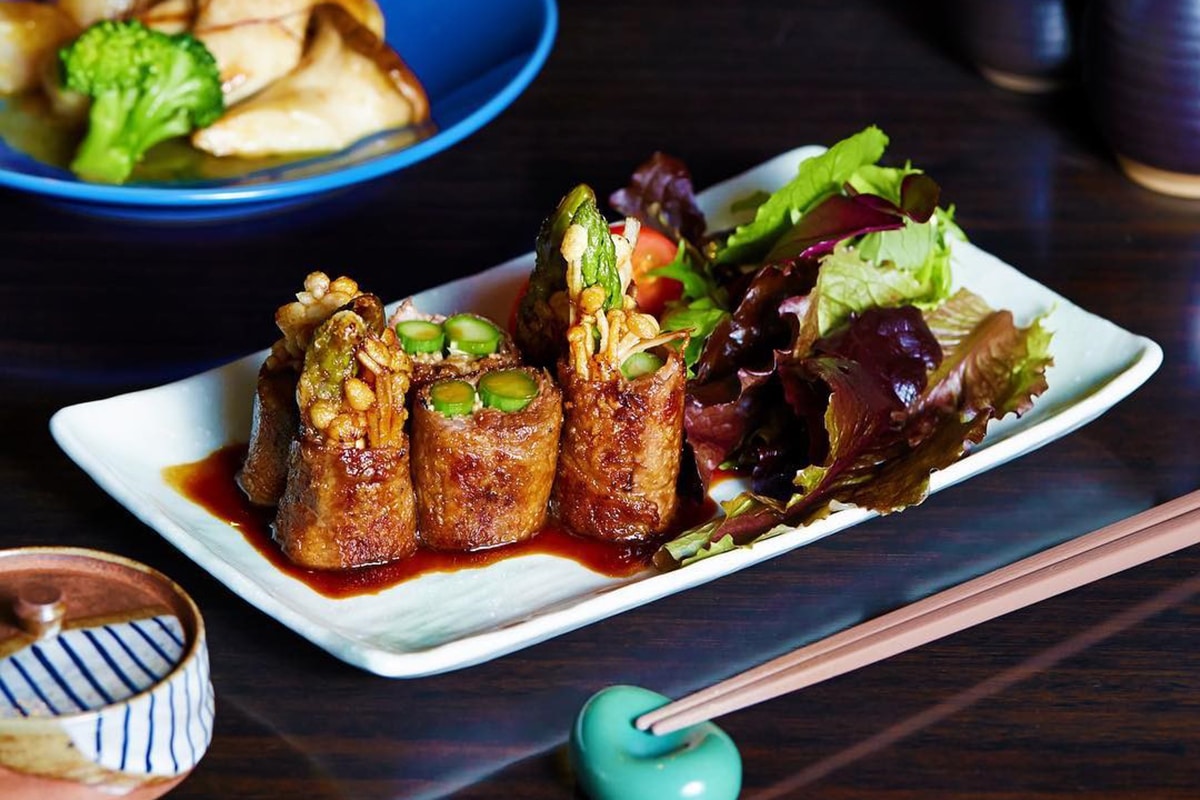 7. Kenzan Japanese Restaurant
Sushi bar, tatami room and awarded One Chef Hat — it doesn't get any better than Kenzan. Lunch and dinners are a traditional affair at this eatery. From sushi and sashimi staples to sukiyaki that is served amongst Japanese aesthetics with attentive service. The eatery has a 12 seat sushi bar, a private room as well as the main restaurant. Chirashi, sukiyaki, unagi, Tempura and sushi are among the many menu items of this stalwart.
Address: Collins Place, 45 Collins St, Melbourne VIC 3000
Phone: (03) 9654 8933
Trading Hours: Mon-Wed 6-10 pm, Thu-Fri 12-2:15 pm, 6-10 pm, Sat 6-10 pm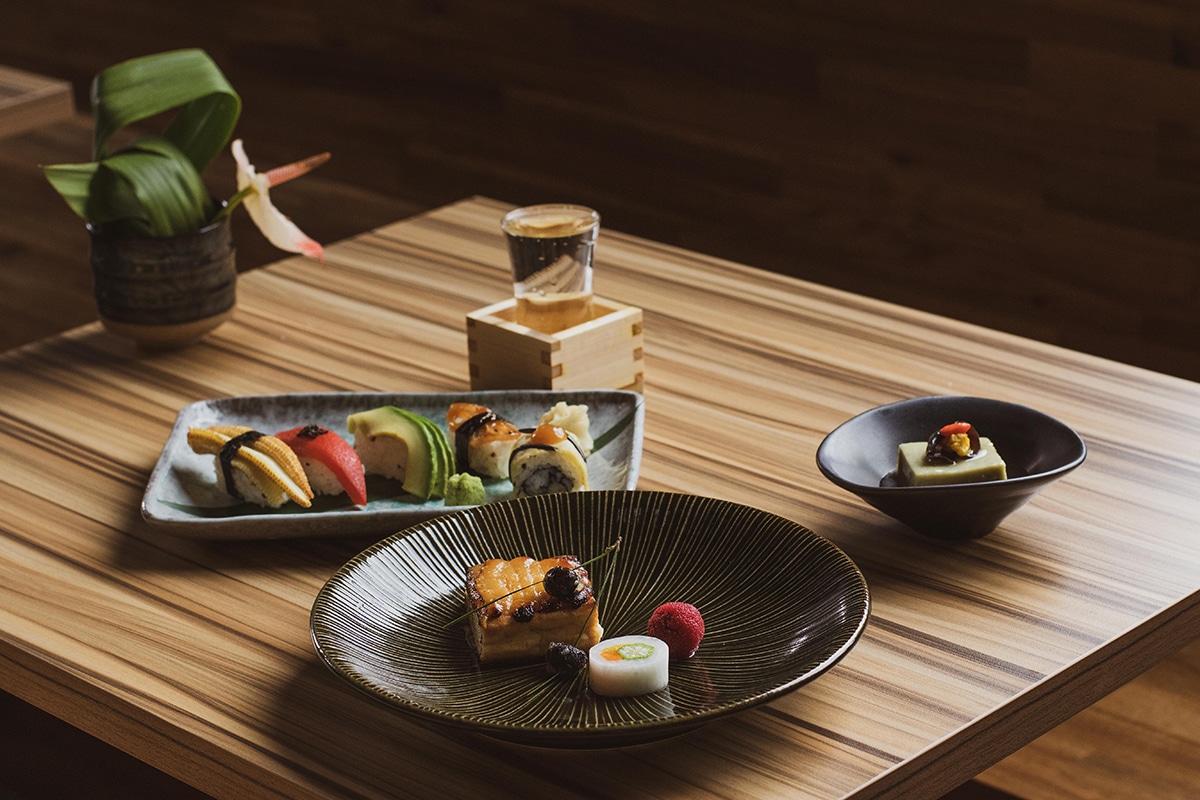 8. Bincho Boss
Things at Bincho Boss a done a bit differently. This modern Japanese restaurant cooks on a konro grill, and allows guests to taste and popular Japanese dishes with a European undercurrent. Relish drunken tofu noodles, sushi, yakitori, tempura and many hot and soft drinks. You will be amazed by the perfect mix of East and West cuisines, fast and attentive service and a relaxed atmosphere.
Address: 383-385 Little Bourke St, Melbourne VIC 3000
Phone: (03) 9670 7945
Trading Hours: Mon-Sat 12-2:30 pm, 5-9 pm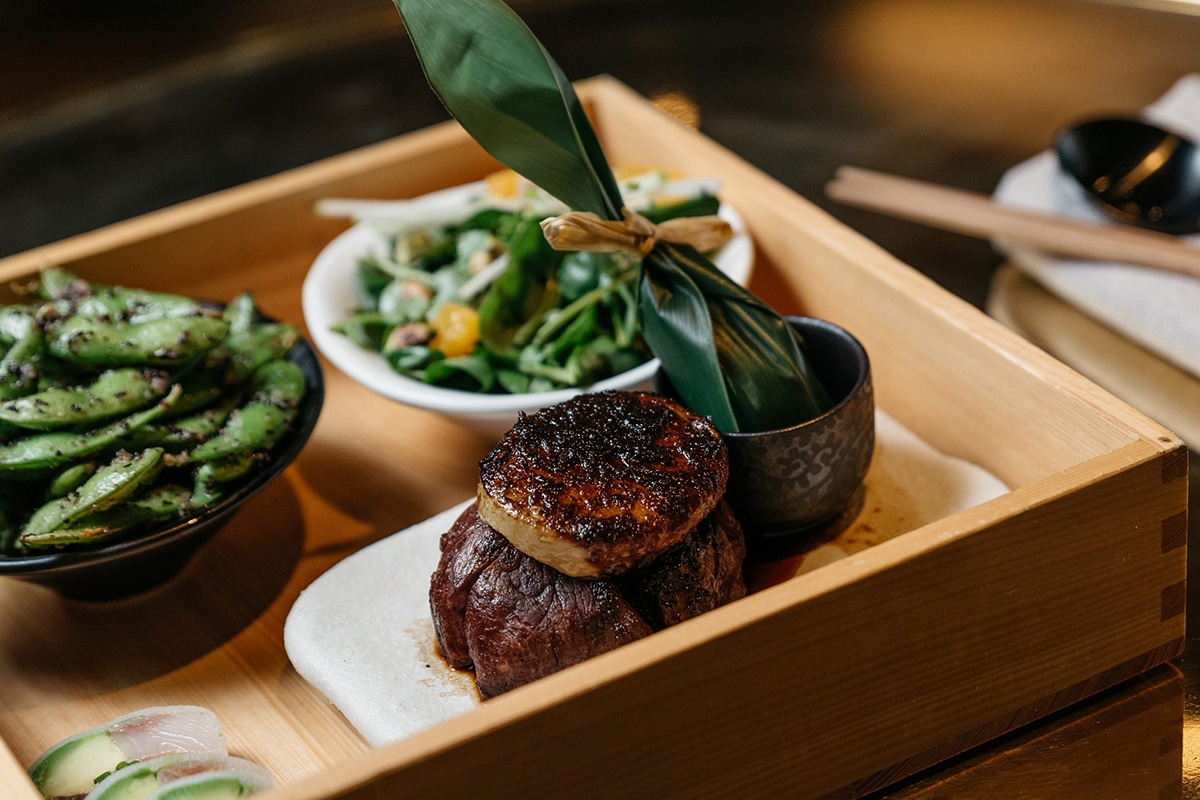 9. Kisumé
At Kisumé, you can experience three types of quality dining; the sushi counter, the Chablis bar, and the Chef's Table. This restaurant draws on the art of Japanese cuisine while infusing it with Australian zests. Discover dishes both familiar and unknown, drawing on a vein of local produce from land and sea. You can relish scallop nigiri, beef tenderloin, spicy tuna, beef tartare, kingfish sashimi all in the ritzy seating area with a pristine atmosphere.
Address: 175 Flinders Ln, Melbourne VIC 3000
Phone: (03) 9671 4888
Trading Hours: Thu-Sat 12-2:30 pm, 5-10 pm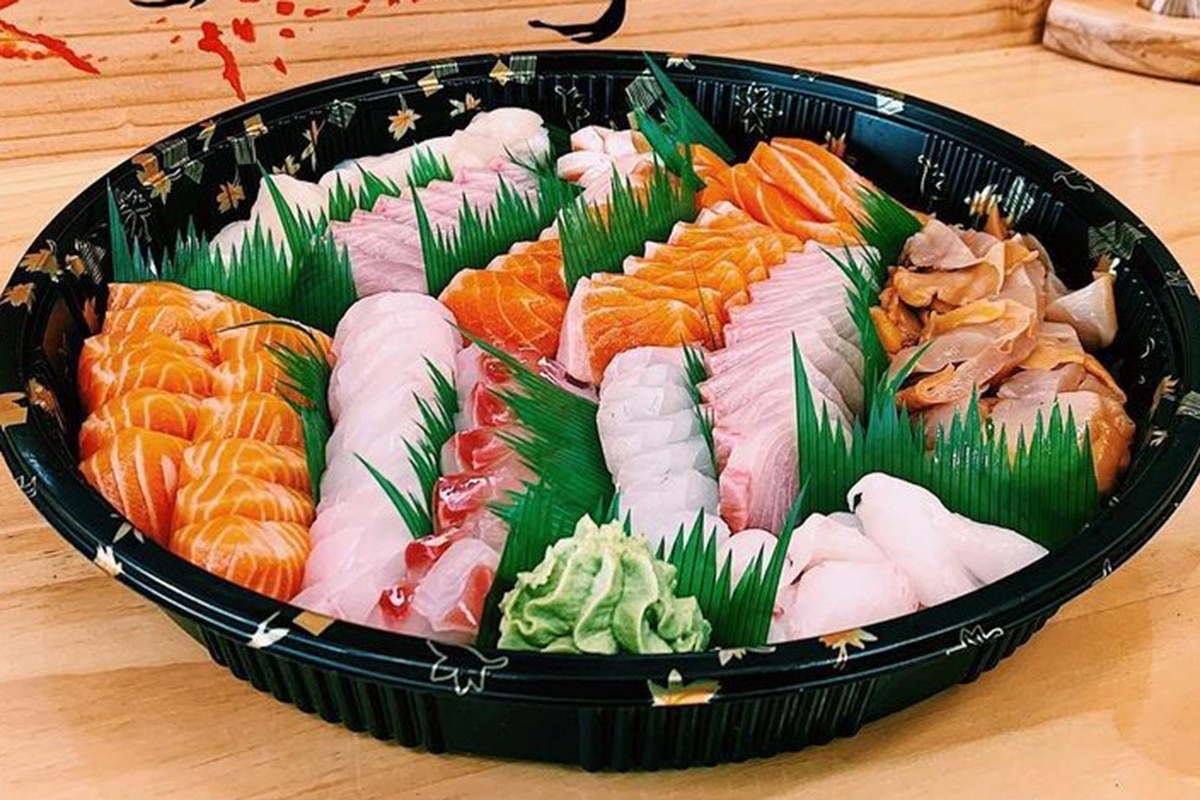 10. Tsukiji Restaurant
Tsukiji is still one of the best places in Melbourne to enjoy Japanese seafood and sushi. Order salmon sashimi, fried salmon and scallops at Tsukiji when there. This eatery is renowned for its deft chefs, fine service and friendly ambience. When ordering, consider Bento Box: Sashimi, Chicken teriyaki, beef teriyaki or sushi bento. And when done, binge on the Mochi dessert— that's a red bean rice ball. An experience that can't be missed.
Address: 237 High St, Prahran VIC 3181
Phone: (03) 9510 2318
Trading Hours: Mon-Tue 11:30 am-4 pm, 6-9 pm, Thu-Sun 11:30 am-4 pm, 6-9 pm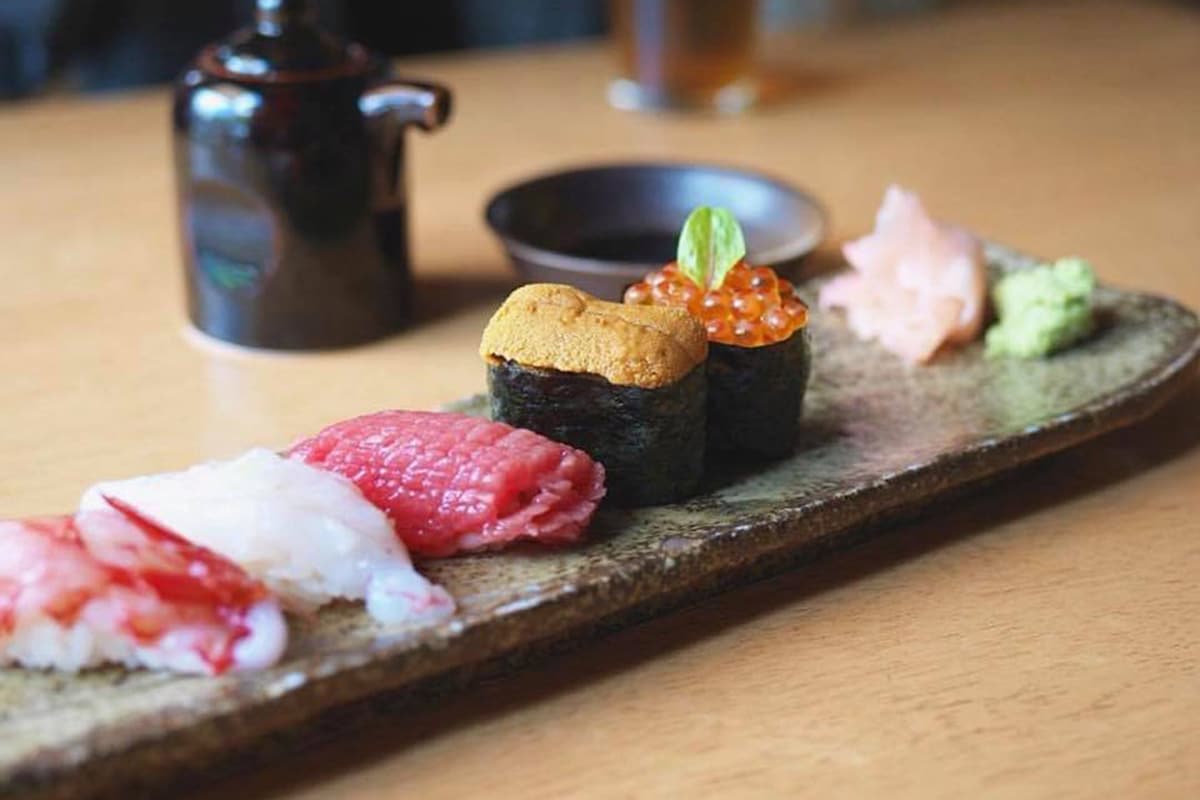 11. Komeyui Japanese Restaurant
Wanting a sleek space for a classy traditional Japanese menu with à la carte? Than Komeyui is your spot. Many people reserve a spot in this restaurant to order their seven-course sushi omakase. The à la carte menu includes sushi and sashimi as well as larger dishes such as hitsumabushi, a grilled eel rice bowl served with green-tea broth. The Komeyui Shokado Bento Box is the crowning glory, featuring sashimi, tempura spicy tuna, nori crunch, miso-marinated black cod, rice and miso soup.
Address: 181 Ferrars St, South Melbourne VIC 3205
Phone: (03) 9645 5420
Trading Hours: Tue-Thu 5:30-10 pm, Fri-Sun 11:30-3 pm, 5:30-10 pm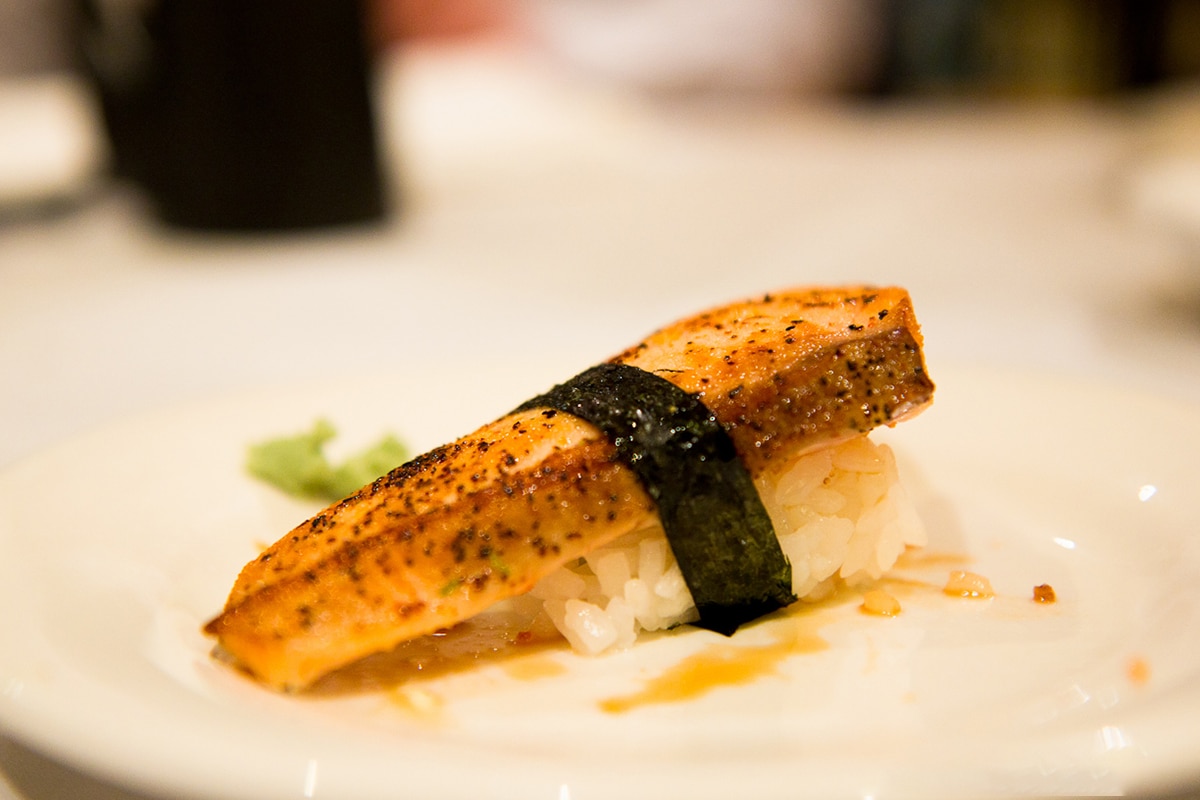 12. Shira Nui
Shira Nui is a Japanese restaurant with an open kitchen crafting sushi, sashimi delicacies and noodles. An authentic savour of sushi that has price-point value for a quick lunch, or a special occasion dinner. Get a seat at the sushi bar and watch the chefs in action, creating favourites sashimi specials of delicious salad, miso and super fresh sashimi of Kingfish, tuna and salmon — these menu options are the most delectable.
Address: 247 Springvale Rd, Glen Waverley VIC 3150
Phone: (03) 9886 7755
Trading Hours: Tue-Thu 12-2 pm, Fri-Sat 12-2 pm, 6-8 pm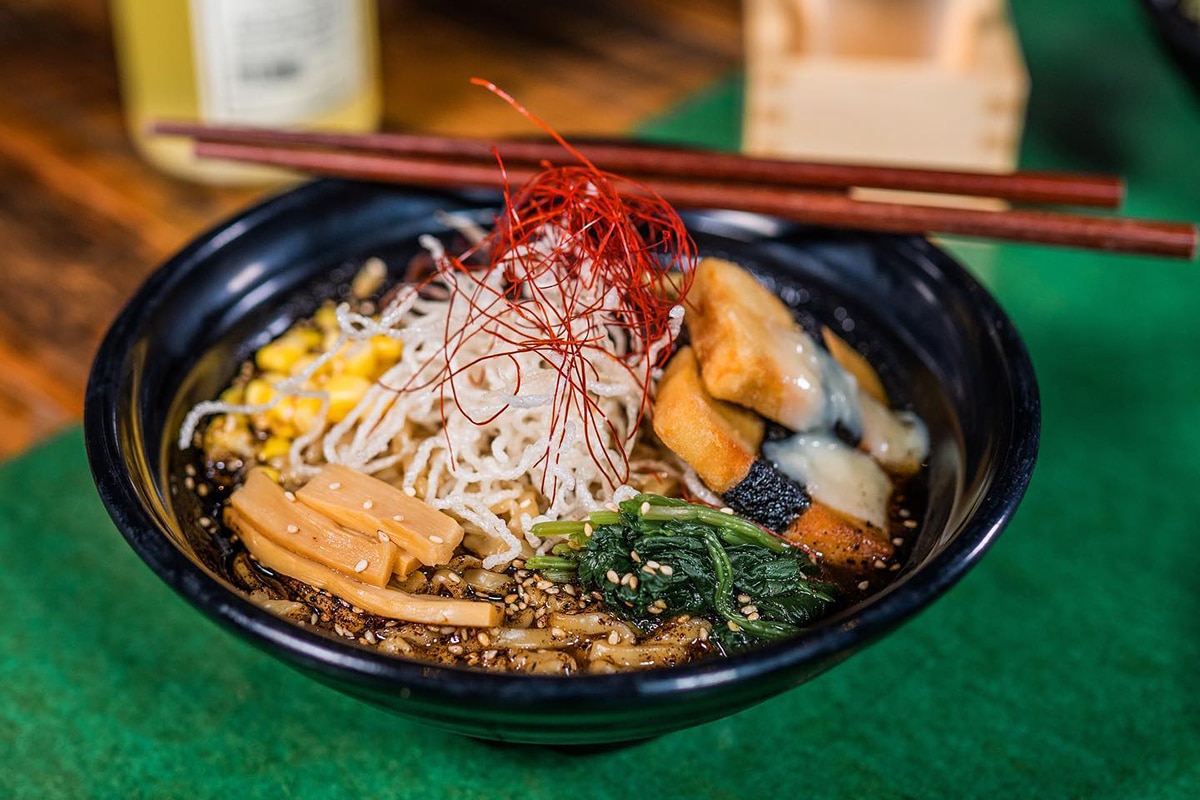 13. Wabi Sabi Salon
Sashimi & bento boxes in a chill setting with traditional woodsy decor & a green alfresco setting. The Wabi Sabi Salon is a pescatarian and vegetarian-forward eatery. Word of advice: order the vegan ramen or prawn dashi ramen, brewed with prawn heads, with 20 secret herbs and spices. It'll hit the spot. Or try some warm sake from the expanded drinks menu, and a plate of teishoku, a sort of Japanese set-menu deal.
Address: 94 Smith St, Collingwood VIC 3066
Phone: (03) 9417 6119
Trading Hours: Mon-Thu 12-9:30 pm, Fri-Sat 12-10 pm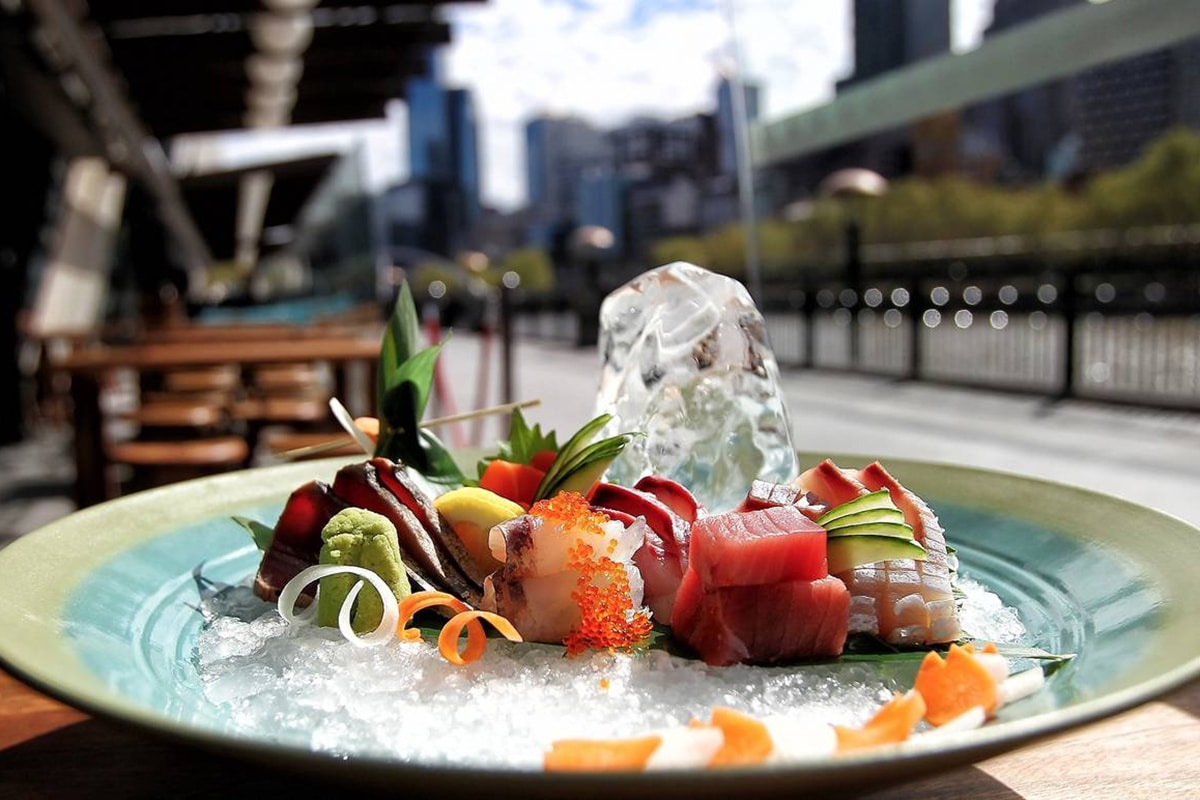 14. Saké Restaurant and Bar
Saké Restaurant & Bar blends traditional Japanese cuisine with novel flavours. This award-winning eatery offers a terrific dining experience on a selection of classic and bespoke dishes made form tip-top produce. The menu of super-fresh seafood is sliced and diced by sushi masters into delicate sashimi, artful sushi, intricate starters and main courses. So, no matter what seafood you're after, you can't go wrong with Saké.
Address: 100 St Kilda Rd, Melbourne VIC 3004
Phone: (03) 8687 0775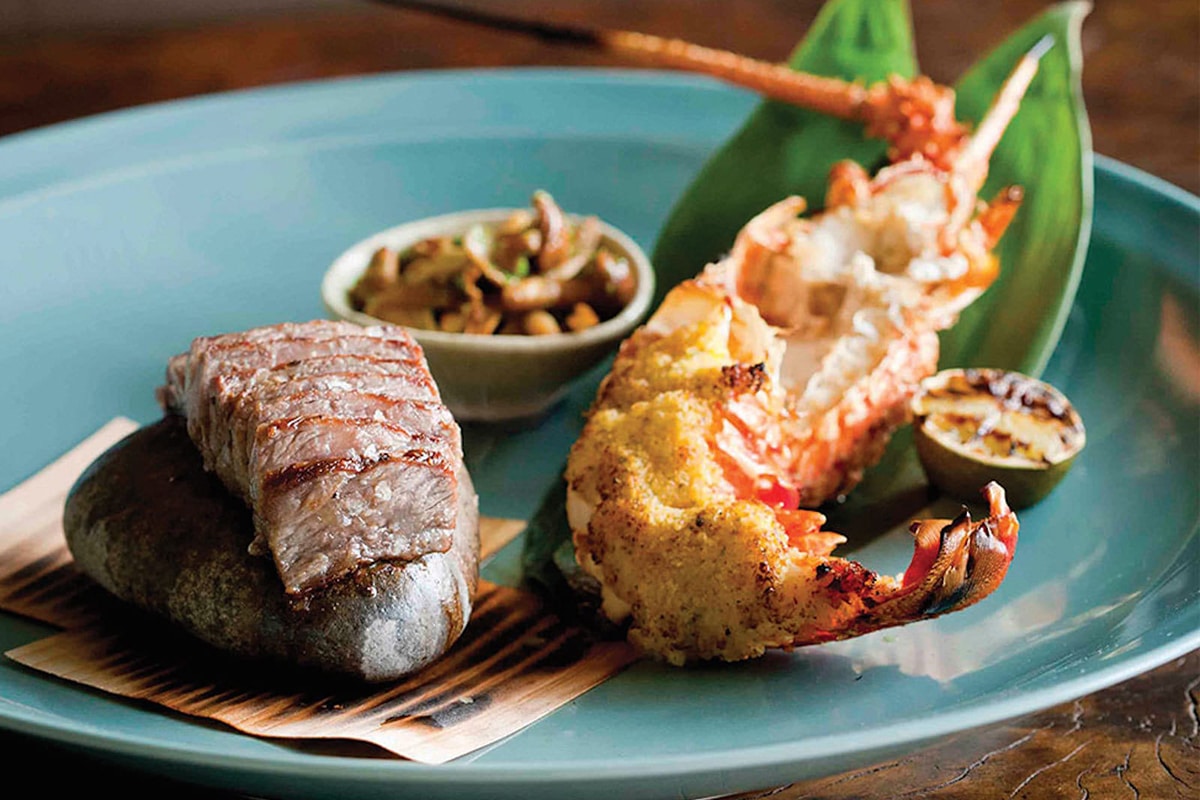 15. Nobu
Surprisingly, Nobu is a sushi restaurant in Melbourne that is part of an empire of Japanese culinary excellence. You'll find this place in all corners of the globe. Anticipate Peruvian tastes that are mingled with old-age Japanese cuisine. The result? Avant-garde food. Tiradito is among the signature dishes, a Peruvian dish of marinated fish sliced paper-thin. The speciality is their sushi cups that are filled with sweet prawn, roe, caviar, uni and freshly grated wasabi.
Address: Crown Riverwalk, Crown Melbourne, 8 Whiteman St, Southbank VIC 3006
Phone: (03) 9292 5777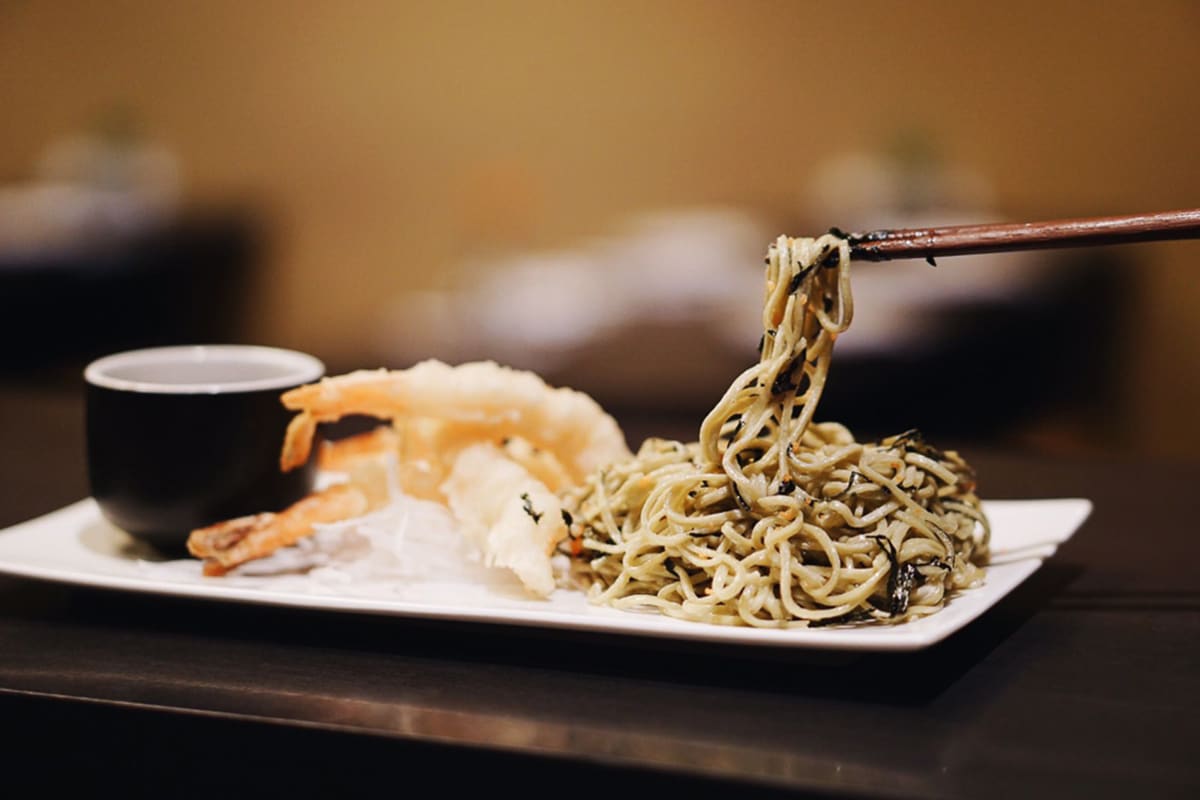 16. Gaijin Japanese Fusion
Gaijin Japanese Fusion offers a refreshing contemporary Japanese cuisine with a sophisticated twist from traditional Japanese sushi. At Gaijin, enjoy the miso, soup, spicy salmon sushi and sashimi, or delve into the Tasmanian, Spider vs Dragon and Baked Dynamite rolls. And if you're up for a light dish, it has a Cheesy Gyoza, Gaijin Special Salmon Salad, Salmon Tartare, Crispy Soft Shell Crab. This restaurant is a great example of fusion and an outstanding dessert.
Address: 135 Commercial Rd, South Yarra VIC 3141
Phone: (03) 9804 8873
Trading Hours: Mon-Sat 5:30-10 pm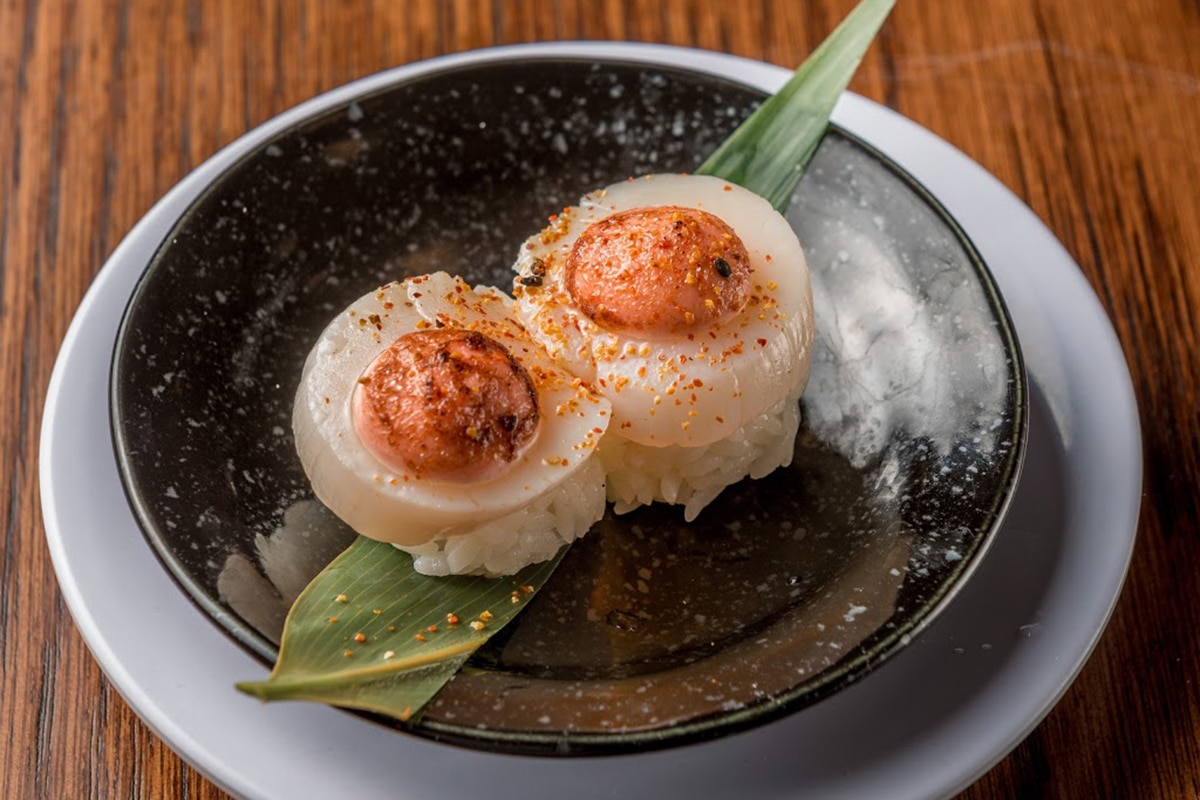 17. Sakura Kaiten Sushi
When at Sakura Kaiten Sushi, you'll get nothing less than the best of the classics: mixed sushi and sashimi plates comes with salmon, tuna and kingfish; and the grilled snapper with basil nigiri. The sushi menu is comprised of an unprecedented 15 pack which have all your seafood favourites. Their sashimi menu is also king-tier. But the nigiri sushi is something else; it comes with grilled yellowtail with miso sauce and fluke fin with wasabi.
Address: 282 Lonsdale St, Melbourne VIC 3000
Phone: (03) 9077 1167
Trading Hours: Mon 5-9:30 pm, Tue-Wed 11:30-9:30 pm, Thu-Fri 11:30-10 pm, Sat 12-9 pm, Sun 12-9 pm
You'll also like:
17 Cool Restaurants in Melbourne
29 Best Italian Restaurants in Melbourne
19 Best Ice Cream and Gelato Shops in Melbourne
Sushi in Melbourne FAQs
Where is the best place for sushi in Melbourne CBD?
Minamishima is the best place for sushi in Melbourne's CBD. Other top sushi spots include WaKenbo and Mr. Ryu.
What is the best sushi train in Melbourne CBD?
Sakura Kaiten Sushi is the best sushi train restaurant in Melbourne's CBD.
Where can I find good sushi in Melbourne?
Most of the best sushi restaurants are in Melbourne's CBD, along Flinders St and Lonsdale St.
---
Featured Video from Man of Many