10 Best Greek Restaurants in Melbourne
You'll need a definitive guide to search for the best Greek restaurants in Melbourne. Traditional Grecian dining is more than all-you-can-eat meat. It's an incredibly diverse culinary experience deeply rooted in tradition and family. To know where to find the best Greek food in Melbourne, you should know the roots of its conception and how Greek dishes should taste. The following selections have been chosen based on three criteria essential to a memorable Greek dining experience—the quality of the produce, the restaurant's atmosphere and the level of Greek traditionalism.
Best Greek restaurants in Melbourne at a glance
Our list of the best Greek goes like this.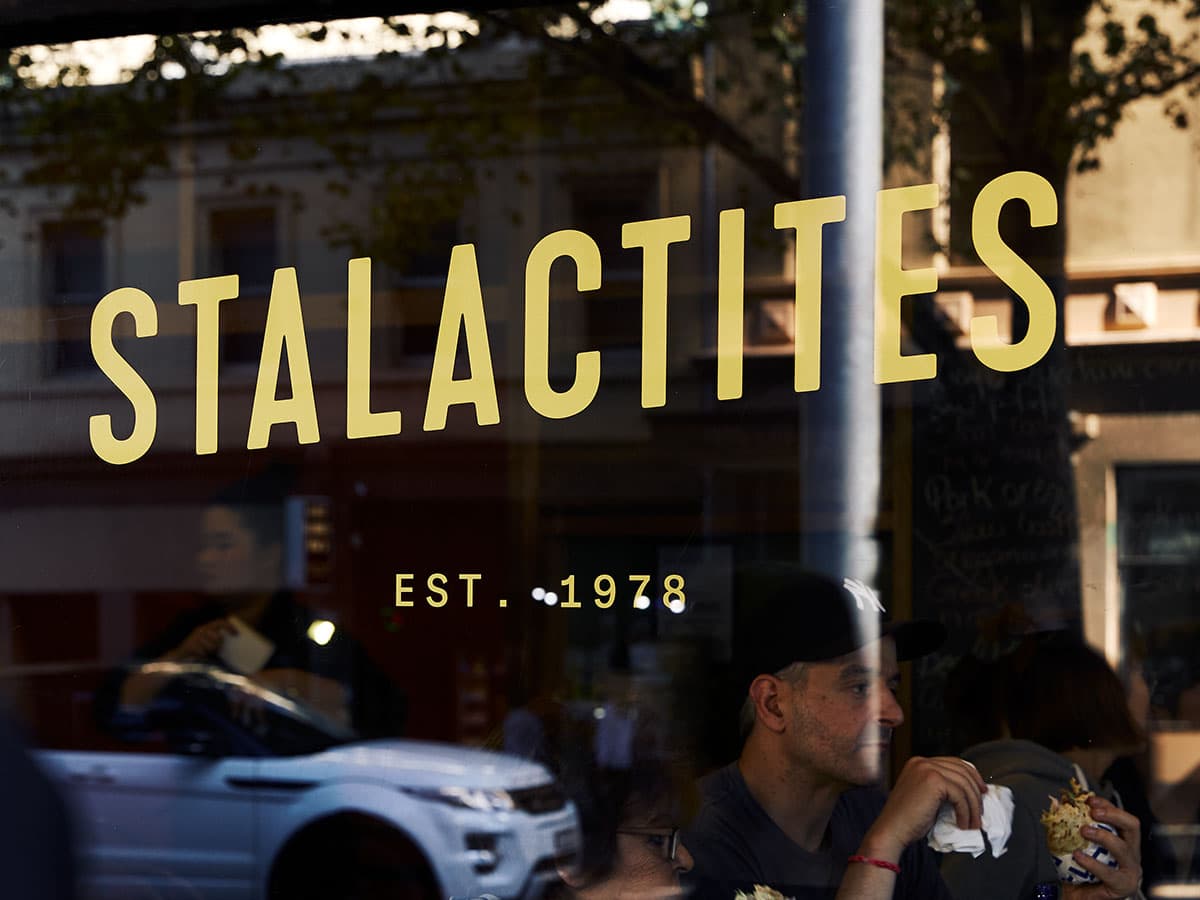 1. Stalactites
Address: 177/183 Lonsdale St, Melbourne VIC 3000
Phone: (03) 9663 3316
Hours: Mon – Thurs 11 am-12:00 am, Fri-Sat 11 am-2:00 am, Sun 11 am-12:00 am
What We Like: The central location, long-standing reputation and late-night atmosphere of Stalactites makes it one of Melbourne's local gems you have to visit.
Stalactites is like the Nokia 3310 of Greek establishments. Wait? Is this guy comparing a Greek restaurant to a mobile phone? I sure am. This Greek eatery has been around since 1978, and while shops closed down all around it in Melbourne's city, Stalactites has remained rock-solid. While it isn't a traditional Greek grill, you will see why it's so popular among those who are searching for an infamous chicken and lamb gyros or Greek food.
During the inaugural Greek festival in Melbourne, the Antipodes Festival, you'll find a line stretching several metres to order a souvlaki, let alone grab a seat. A word of advice: don't miss out on the Tsitsipas souvlaki; it's a lamb gyro, tomato, tzatziki, fresh pomegranate, fresh basil and mint, crumbled feta, chips and a hit of chilli.
Best Dishes: We love the contemporary take on a traditional lamb souvlaki. The Tsitsipas souvlaki is filled with pomegranate, fresh tomato, basil, mint, crumbled feta and chips, making this a one-of-a-kind souvlaki in Melbourne.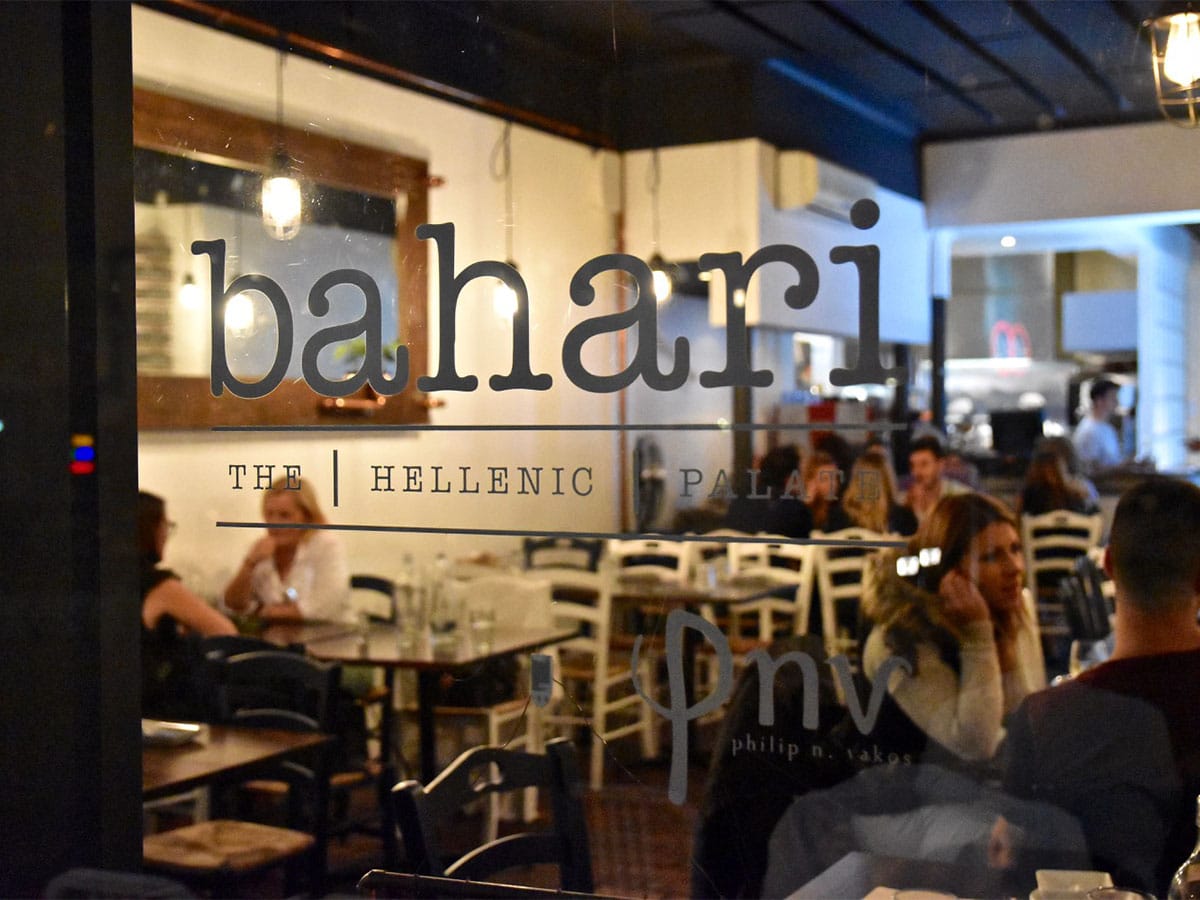 2. Bahari The Hellenic Palate
Address: 179 Swan St, Melbourne, VIC 3121
Phone: (03) 9427 7898
Hours: Tue – Wed 5 pm-10 pm, Fri 12 pm-3 pm & 5 pm-11 pm, Sun 12 pm-3 pm & 5 pm-10 pm
What We Like: If you're looking for a function space, be it corporate or personal, Bahari will gladly make your event a Greek one, and you can assume no one will leave hungry.
Bahari, The Hellenic Palate, is a Greek tavern in Melbourne like no other. The unique vibe of the restaurant is its take on Greek food and lifestyle, and it embodies this philosophy in its moreish menu. With an ever-changing 'specials' menu, you can try something different each time you visit.  A cemented menu favourite is the moussaka, a dish layered with corpulent potato based on heart-ground meat. Other tasty menu choices include the chicken 'spanakopita sauce' meatballs and the Kataifi prawns with aioli.
Best Dishes: Bahari's melt-in-your-mouth Moussaka is infamous for its deep-Greek-routed recipe. Similarly, the Kataifi prawns will take your tastebuds on a traditional Greek journey, proving Bahari's ability to channel historical recipes is more than a success. It's an experience in the heart of Melbourne.
Bahari The Hellenic Palate Bahari The Hellenic Plate Menu
---
Featured Video from Man of Many
---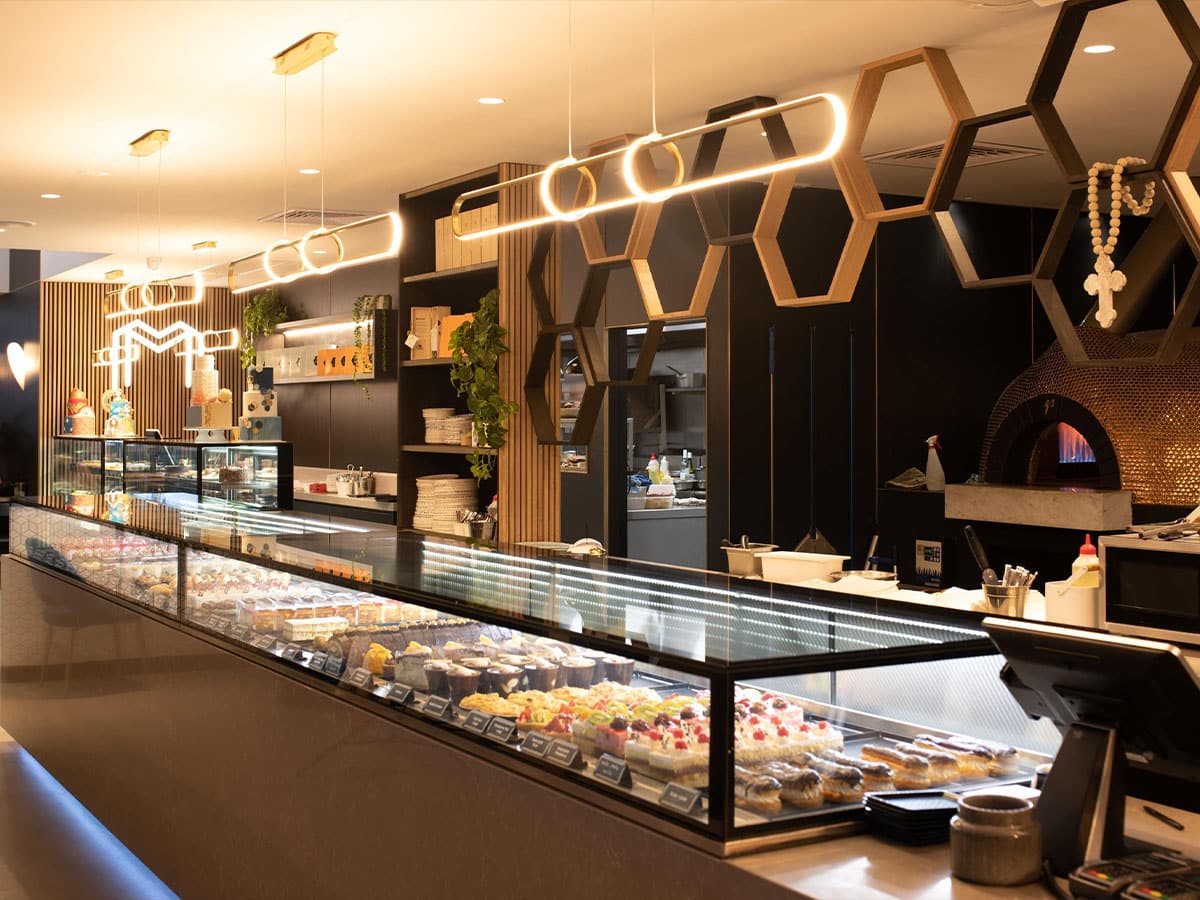 3. Melissa Oakleigh
Address: 5 Eaton Mall, Oakleigh, VIC 3166
Phone: (03) 9213 4888
Hours: Mon-Fri 8am-11pm, Sat-Sun 8am-11pm
What We Like: Depending on the night, you can expect to hear a DJ belting popular Greek tunes or traditional music with live bands and singers.
If you visit Melbourne for Greek food and don't head to the suburb of Oakleigh, you've missed out on Australia's most authentic Hellenic experience. Oakleigh is as close to the streets of Athens as you'll get (unless you have a ticket to Greece this summer). People walk the streets with a coffee in one hand and a coffee in the other. They speak with their hands and order with their stomach. On the main shopping strip, you'll find Melissa's restaurant. While you won't find gyro at Melissa, you will discover a Greek menu for breakfast, lunch and dinner.
You should try the open-plate souvlaki dishes with your choice of lamb skewers, chicken skewers and pork skewers, or you can have all the above in a mixed plate. While the savoury dishes are some of the tastiest in Melbourne, Melissa is also known for its Greek sweets and pastries, be sure to check out some of the traditional Greek food and sweets.
Best Dishes: Open plate is the new way to eat a souvlaki. Melissa's skewered lamb is soft, salty and protein-rich, making it a mouth-watering alternative to the conventional gyro. For lovers of Greek food who wish there was a dish to eat in the morning, the Big Fat Greek Breakfast has you covered.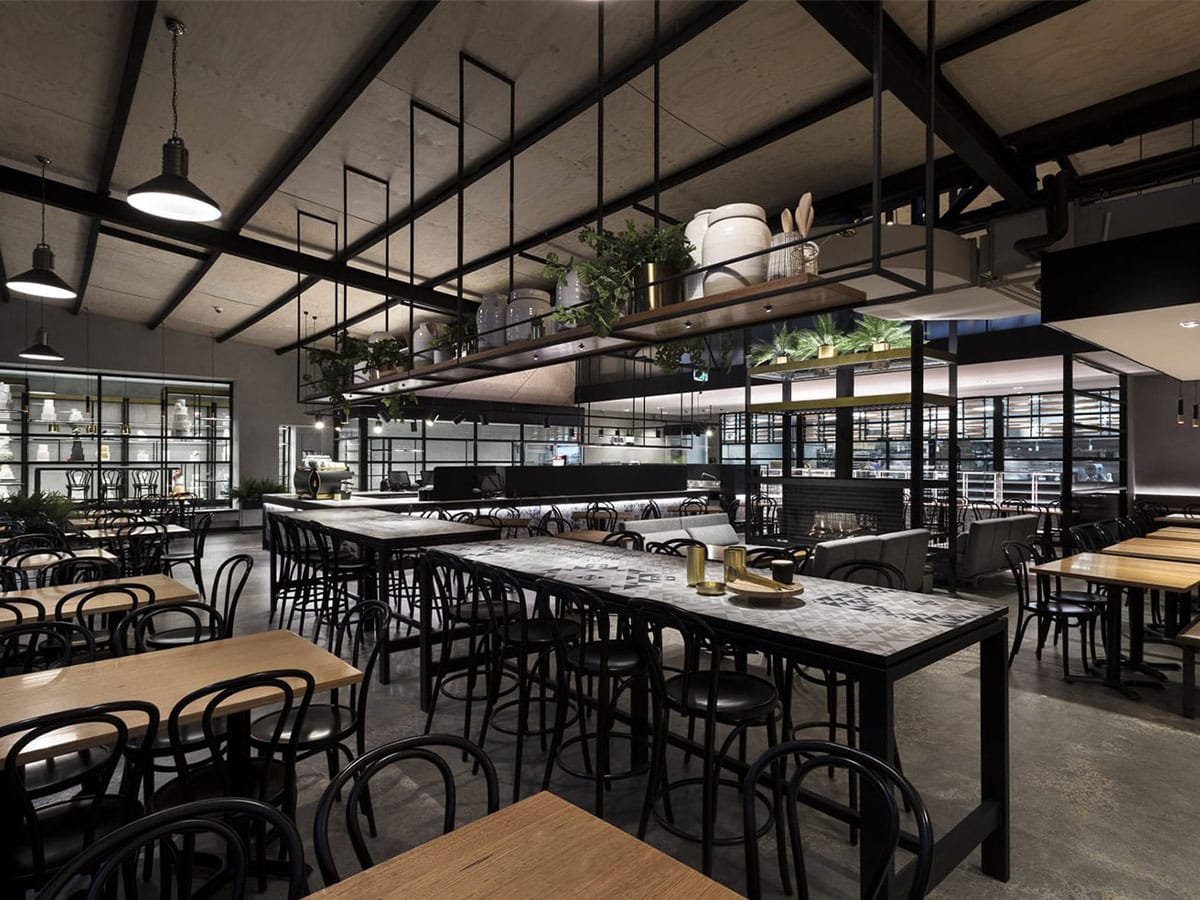 4. Nikos Fairfield
Address: 254-262 Wingrove St, Fairfield, VIC 3078
Phone: (03) 9482 1569
Hours: Mon-Thu 6am-10:30pm, Fri-Sat 6:am-11:00pm, Sun 7am-10:30pm
What We Like: Nikos Fairfield has a fantastic ambience. The fireplace and sizeable open-plan setting make it perfect for taking time out of your busy schedule and chilling out.
One pastry shop to rule them all is the tagline of this Greek institution. Nikos has been the go-to place for the best Greek pastries in the country. Greek singers, celebrities and locals all flock to the infamous bakers for tiropita (cheese pie) and spanakopita (spinach and cheese pie). While Nikos isn't fine dining or a formal 'sitting' restaurant, it will offer you authentic dishes people in Greece eat regularly. While you're there, be sure to order a Freddo cappuccino, the equivalent of an iced coffee, Greek style. Then, be sure to head down to Nikos and revel in the incredible assortment of cakes and sweets.
Best Dishes: Eating Tiropita (cheese pie) and Spanakopita (spinach and cheese pie) is a large part of a Greek diet. These pastries are the most popular dish in Greece, and they aren't easy to perfect. Nikos' cheese pastries are larger than traditional Greek pastries. However, they layer soft-velvety fetta sprinkled with a pastry crust and lemony spinach making it the best cheese pie in Melbourne.
Nikos Fairfield Nikos Fairfield Menu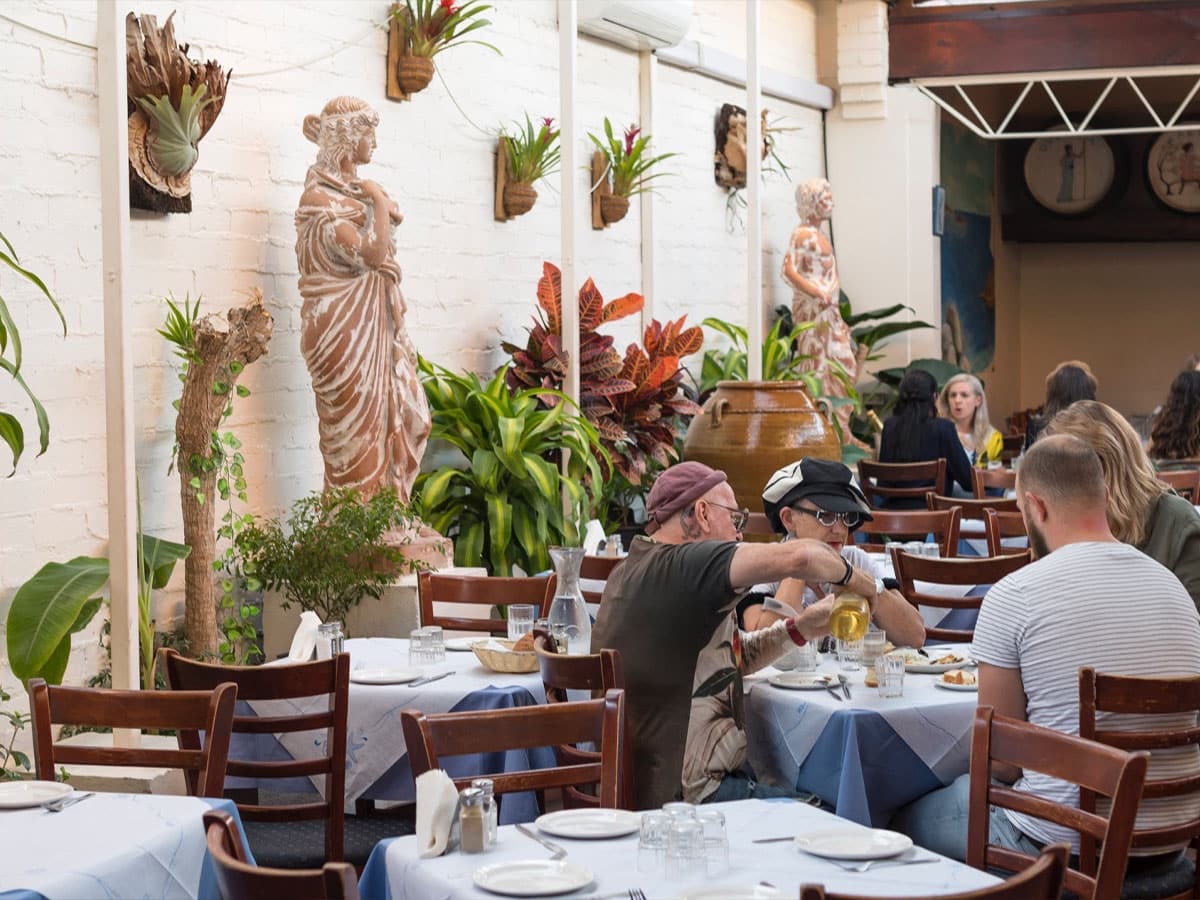 5. Jim's Greek Tavern
Address: 32 Johnston St, Collingwood, VIC 3066
Phone: (03) 9419 3827
Hours: Mon 6pm-12:00am, Tue 12am-12:00pm & 6pm-11:30pm, Wed 6pm-12am, Thu-Sun 6pm-11:30pm
What We Like: How authentic the atmosphere is and how true to Greece the service is. Men shouting, plates flying and waitstaff adding up your bill with a pen on your table is as Greek as it comes.
The most traditional Greek restaurant in Melbourne features Greek goddess statuettes, palace-like walls and a hectic eating atmosphere with waiters shouting out orders in Greek; that's just some of the defining features of Jim's Greek Tavern. Edible features are Greek favourites, like souvlaki and meze, in a lively, long-running brick taverna with an open fire. This fine institution stays true to tradition, serving up flamboyant classic dishes. You'll be guided through a selection of homemade dips and myriad meats and seafood. The restaurant also specialises in seafood, lamb, and Galaktoboureko (a dessert).
Best Dishes: Nothing beats eating Jim's Greek Tavern's dips and pita. A common occurrence is filling up on pita and dips before the main meals arrive. You must show considerable restraint to stop overeating and dipping your pita bread in rich taramasalata and tzatziki that tastes exactly like it does along the Southern coast of Greece.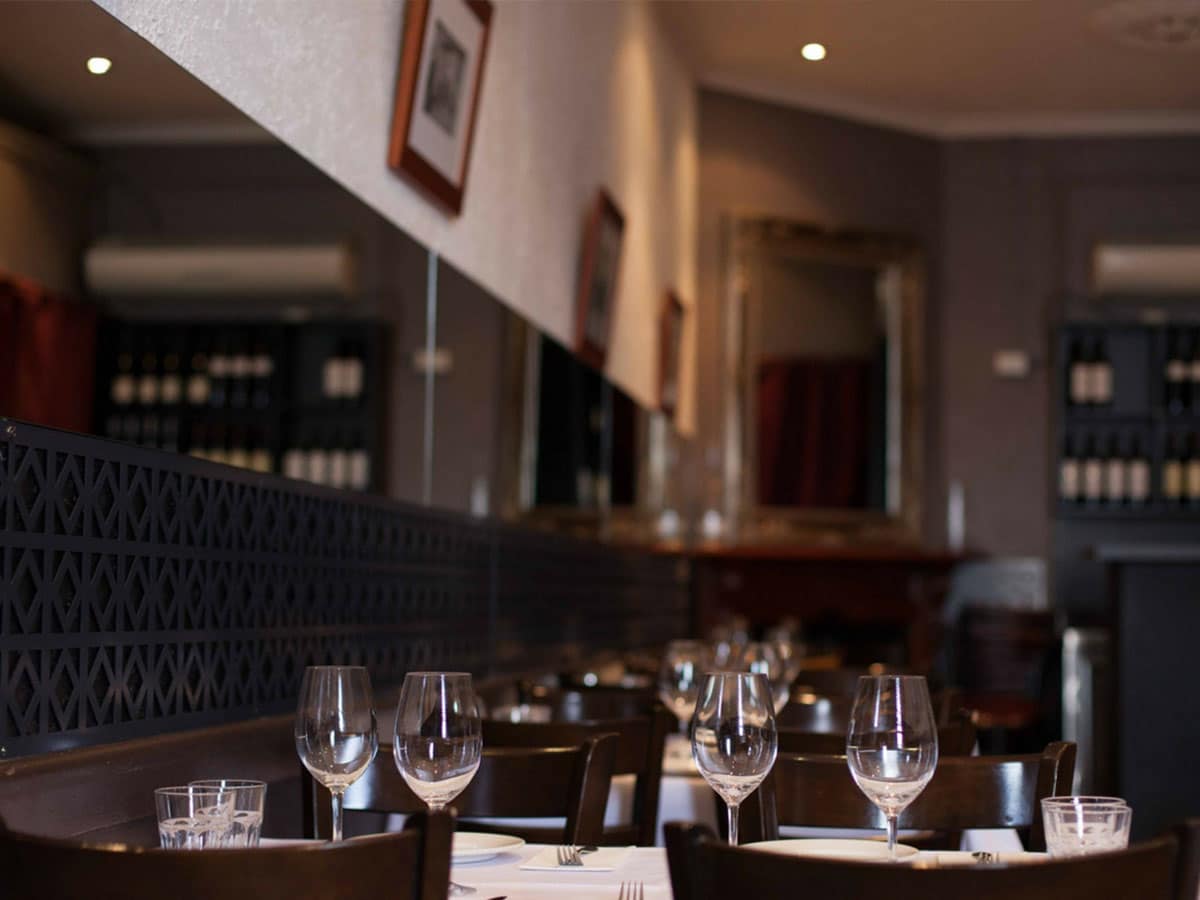 6. Agapi
Address: 262 Swan St, Richmond, VIC 3121
Phone: (03) 9428 8337
Hours: Mon-Thu 12pm-10:30pm, Fri-Sat 12pm-11:30pm, Sun 12pm-10:30pm
What We Like: The traditional values of the menu and the bustling Athenian setting make Agapi's Greek dinner experience a one-of-a-kind Melbourne night out.
Agapi is the original Richmond haunt when it comes to traditional Greek taverns. So if you're looking for a downright good time and home-style food like meat platters, shots of ouzo and plenty of conventional Hellenic dishes, gather your friends, family and anyone down for a fast-paced Greek dinner. Agapi is the place your friends will return to with other people, and those people will thank them for the recommendation which came from you. Try the quail or mixed grill with an array of moreish meats, including souvlaki and lamb chops. Thank us later.
Best Dishes: The rich and well-seasoned meat platter is the perfect meal to share, and the meat is almost always tender making it our favourite dish.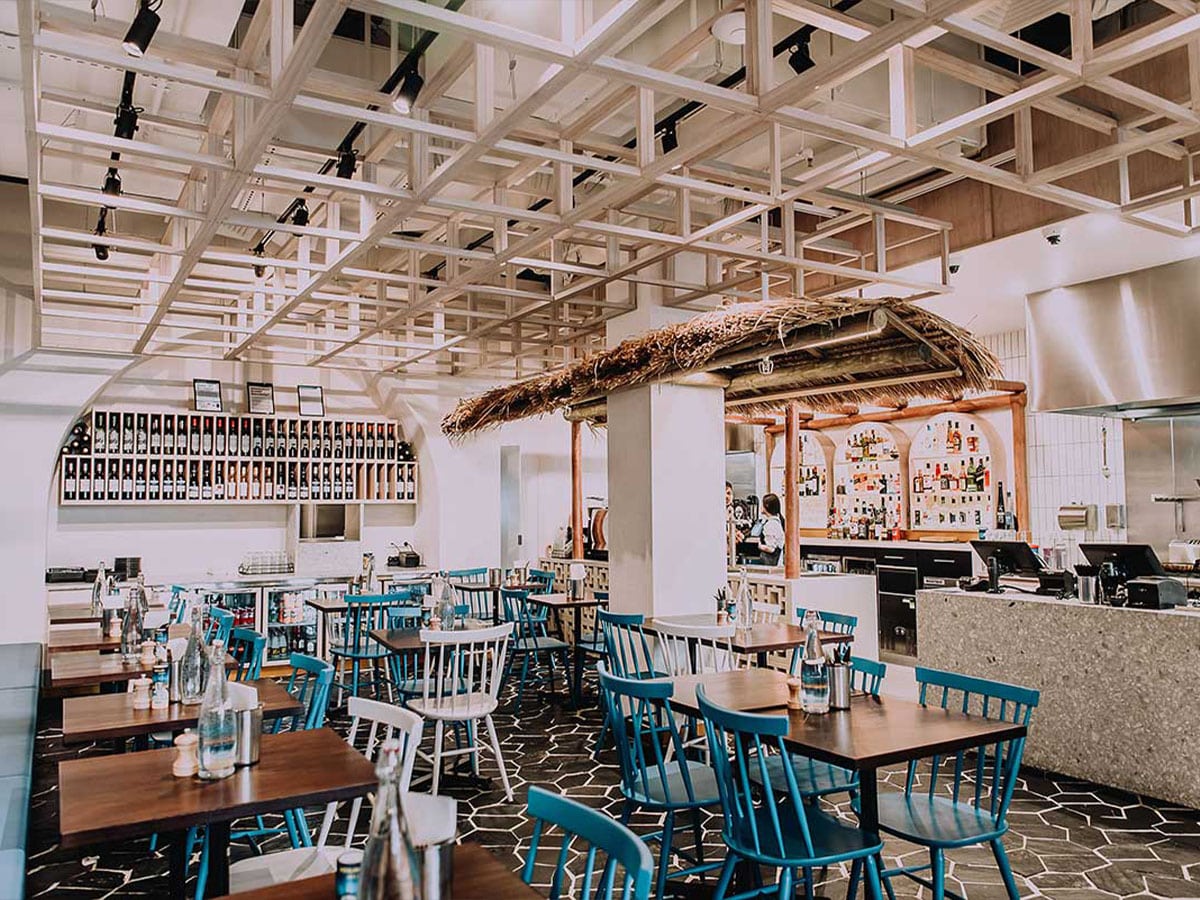 7. Yassas
Address: 4-9, Level M/3 Southgate Ave, Southbank VIC 3006
Phone: +61 481 997 779
Hours: Mon-Thu 12pm-9:00pm, Fri-Sat 12pm-9:30pm, Sun 12pm-9:00pm
What We Like: Three locations serving Greek street food, Southbank, Docklands and Eastland.
At Yassas, you can expect a modern take on traditional dishes serving Greek street food at three locations. Their wall-to-wall menu has something for everyone and encapsulates what it is to eat Greek with a Melburnian edge. Be sure to capitalise on the offering of 'Loukoumades', the Greek version of doughnuts. Deep-fried pastry glazed with warm honey and sprinkled with nuts.
Best Dishes: Our favourite classic Skepasti—a two pita sandwich with a choice of filling, cheese, tomato, onions and special sauce, served with a choice of chips or salad. The gyro snack pack is a crowd pleaser and bound to satisfy your yearning for a salty gyro.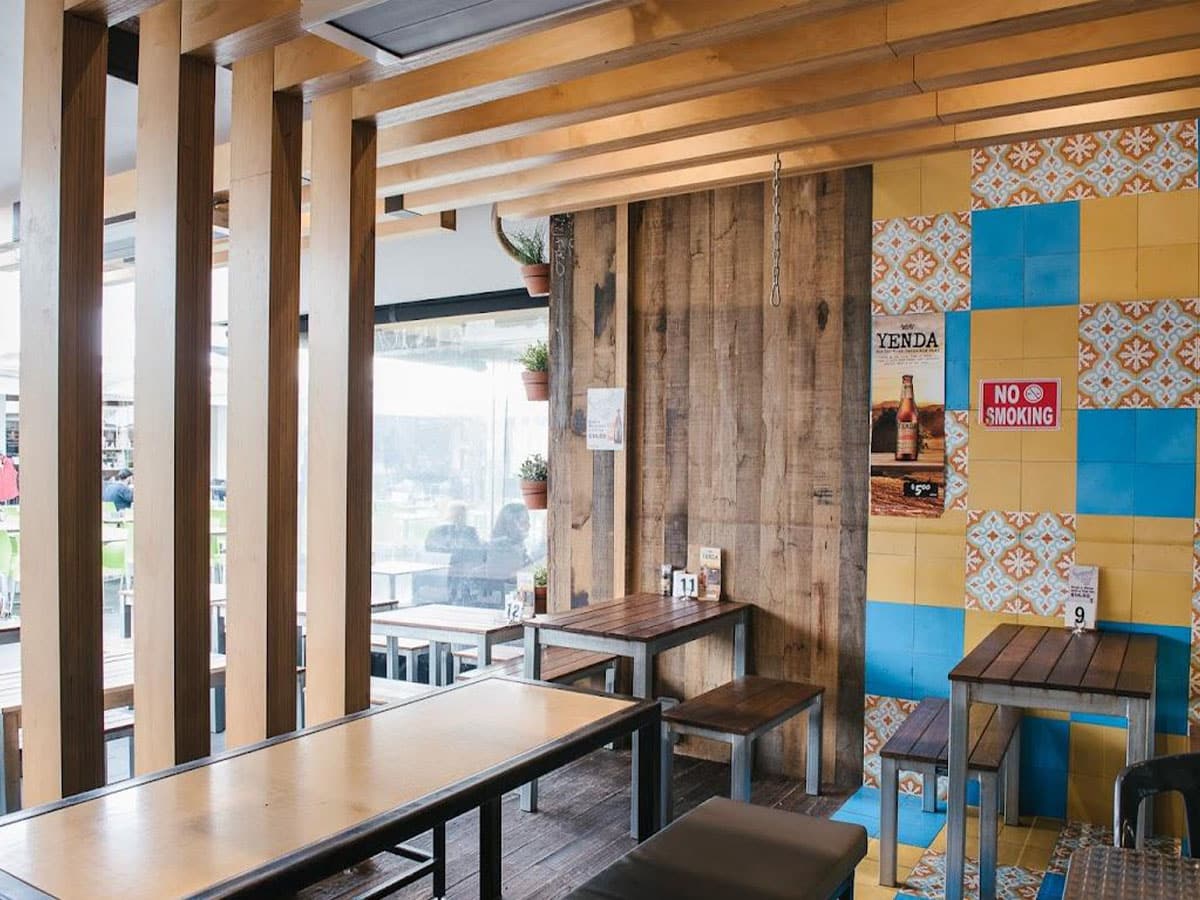 8. Mythos
Address: 15 Eaton Mall, Oakleigh, VIC 3166
Phone:  (03) 9568 6069
Hours: Mon-Sun 11am-10:00pm
What We Like: The authentic take on true-traditional souvlaki and the restaurant's position along Oakleigh's busiest shopping strip makes you feel like you're in Athens momentarily.
Mythos is the leading Greek dining experience in Oakleigh, serving crowd-favourites like traditional lamb souvs, open-plate souvlakia and an assortment of conventional seafood dishes. The bustling Melbourne restaurant soaks in the Athenian-like atmosphere of Oakleigh's main shopping strip, making this a popular Greek dinner preference if you are looking for a casual dinner or a group dinner with your friends and family.
Best Dishes: When it comes to traditional gyro souvlaki, Mythos has Melbourne covered. The size proportions and rich and salty lamb gyro crown Mythos the closest pure-Greek souvlaki outside of Athens. It isn't influenced by any other cuisine other than Greek.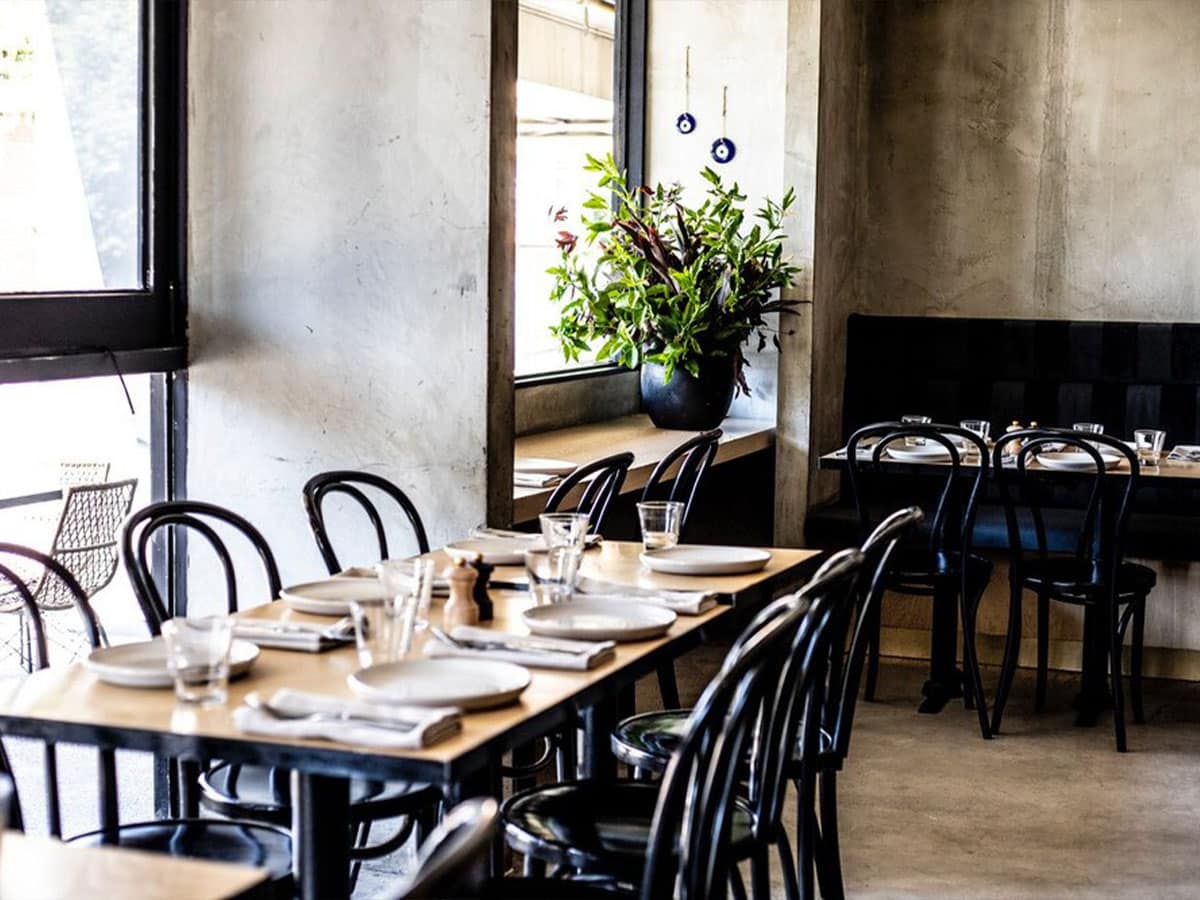 9. 10 Greek Plates Brighton
Address: 136/138 Martin St, Brighton VIC 3186
Phone: (03) 9596 0352
Hours: Mon-Thu 5pm-10:00pm, Fri-Sun 12pm-11:00pm
What We Like: A beachside hangout compliments a traditional Greek dinner, and it will pleasantly surprise you and your friends. Besides the restaurant's position, the food is high-quality and the produce is fresh.
When you think of Greek restaurants and where you might find them, Brighton isn't at the top of anyone's list. The eloquent beachside suburb, however, houses one of the most diverse Greek menus, serving authentic recipes. Executive Chef David Primrose has brought the soul and taste of Greece to Melbourne's beachside suburb, dishing up traditional dishes like Loukaniko (Greek sausage), meze and souvlakia, momentarily transporting you to Greece. If the conventional dishes don't get you to 10 Greek Plates Brighton, the fresh variety of salads will. There's a Greek slaw, Santorini salad, or the traditional village Greek salad, a fan favourite. With a modern take on traditional Greek recipes, this Melbourne restaurant is giving new meaning to traditional Greek cuisine.
Best Dishes: A common misconception among those who aren't Greek is eating Greek means lots of meat and a shortage of green on your plate. This assumption couldn't be further from the truth. In Greece, most people eat meat in one or fewer meals daily. However, green is king in Greece, and this eatery nails the authentic traditions of Greek salads with a fresh modern Melburnian twist.
10 Greek Plates Brighton 10 Greek Plates Menu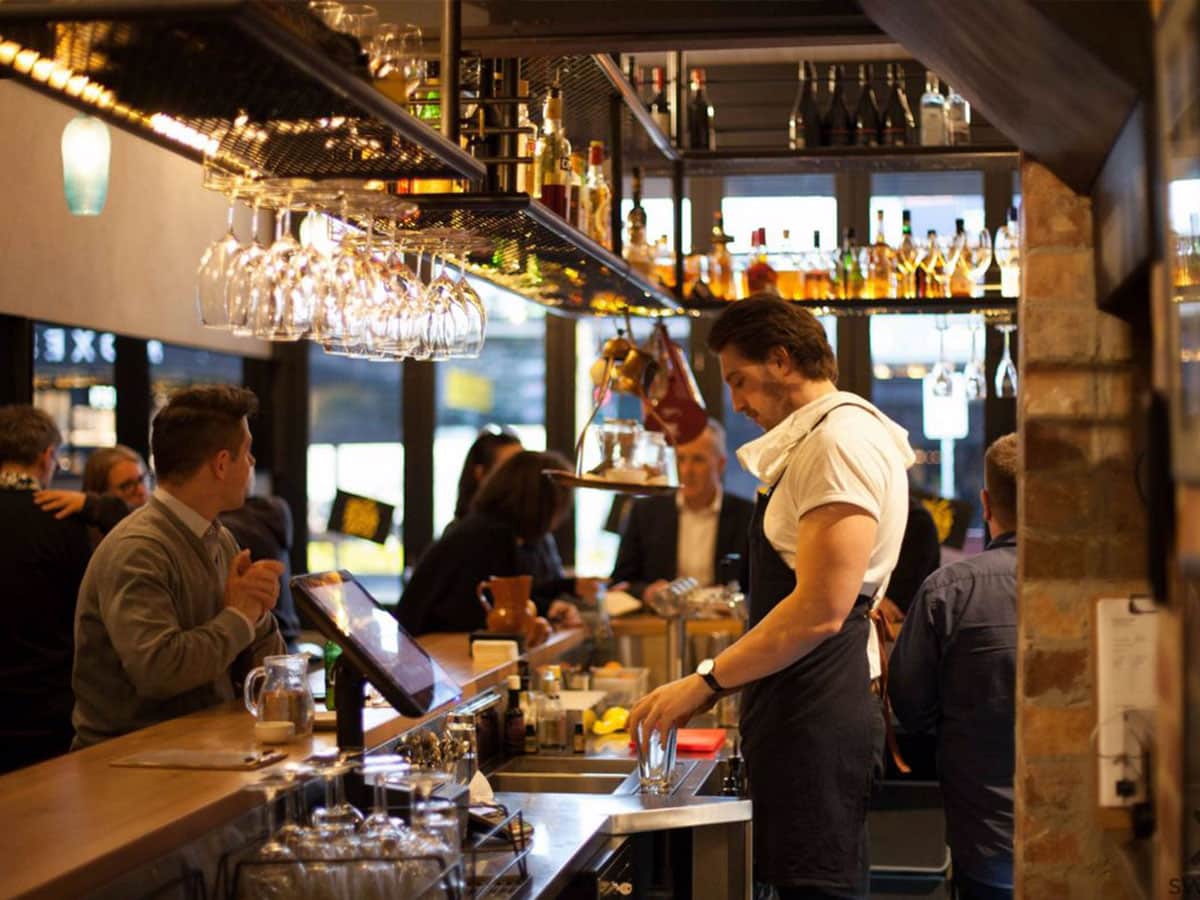 10. Salona
Address: 260A Swan St, Richmond, VIC 3121
Phone: (03) 9429 1460
Hours: Mon 5pm-11:00pm, Wed 5pm-11:00pm, Thu-Sat 12pm-11:00pm, Sun 1pm-9:00pm
What We Like: Cocktail-making classes! Classes run seven days between 3 pm and 5 pm, with the last session at night starting at 9:30 pm. It's perfect for a Friday night or weekend activity. You can book here.
Gyros, calamari and creamy dips in a narrow room with Greek-style murals—that's what you'll get in Salona. This Greek eatery will ensure you sip on signature cocktails like their watermelon-inspired cocktail, the Karpouzi South Side and eat your way through its seasonal-inspired menu, preserving age-old recipes and paying homage to the homeland.
Best Dishes: No dish on a Greek menu experiences more pressure to please than the grilled octopus. At most Greek restaurants, you can tell if the Octopus is fresh and cooked to perfection or if it's been sitting in a plastic tub withering in vinegar. Salona provides a crispy, fresh-tasting octopus made perfectly with a drizzle of lemon.
Key Things to Consider for Melbourne's Best Greek
The key factors to keep in mind when deciding where to go:
Location – Is it central?
Value – Is it value for money?
Service – Great service goes a long way especially with big groups.
Venue – Atmosphere is vital when choosing to eat at a Greek restaurant.
Traditional Greek Foods
Wherever you choose to dine, these are our standout dishes you should try at least once.
Traditional Greek village salad
Moussaka (Greek beef and eggplant lasagne)
Panfried Saganaki
Warm pita bread and homemade dips
Tiropita or Spanakopita (Greek cheese pie & Greek cheese and spinach pie)
Alternatives to Greek Restaurants in Melbourne
If you're looking for other cuisines or dinner ideas in Melbourne, we've got you covered with some options listed below. You can also check out our list of Fun Thing To Do in Melbourne. If you're looking for a more specific cuisine, check out our list of Japanese Restaurants in Melbourne or the Best Italian Restaurants in Melbourne. If you've hit a food coma and want to get active, we can also show you the Best Beaches in Melbourne for Surfing and Swimming.
How Man Of Many Chose The Best Greek Restaurants In Melbourne
With an editorial team full of foodies, Man Of Many has had the unique opportunity to directly sample and experience Greek food from the best spots in Melbourne. It is also based on our experience, in-depth research and customer reviews of Greek restaurants in Melbourne. As expert journalists who guide people between competing products and services, we have provided our independent opinion in formulating Man of Many's selections. Man Of Many has utilised Steve Kavakos' Greek background and his knowledge of his home city. Our editors have taken into account food, service and atmosphere while also making a concerted effort to highlight a few spots outside of the CBD. You can review our editorial policy here surrounding how we maintain our independence in our editorial reviews.
Greek Restaurants in Melbourne FAQs
What is the best Greek restaurant in Melbourne?
A truly multicultural city, there are a bunch of fantastic Greek restaurants in Melbourne. According to Google Reviews, the top rated include Stalactites, Yassas and Tsindos.
Where can you find good Greek food near the Melbourne CBD?
You can find good Greek food near the Melbourne CBD in Carlton, like The Real Greek Souvlaki Bar, Achilles Greek Street Food and Hellenic Souvlaki.
What Greek restaurants are open late in Melbourne?
Stalactites, Jim's Greek Tavern and Agapi are the best Greek restaurants that are open late in Melbourne
---
Featured Video from Man of Many