20 Cool Restaurants in Melbourne
When it comes to cool restaurants, Melbourne has you covered providing places like Etta, Gilson and Florentino where you'll experience something a little more special than your usual fine dining experience. Melbourne's known for its bustling foodie scene and while the food is superb, our team of foodie experts and editors have compiled a list of outright cool venues where you can enjoy a delicious meal and refreshing beverage while soaking up an eclectic atmosphere.
From Aussie-themed degustations or exquisite Japanese meals with a knife show, there's an incredible array of epic restaurants in Melbourne to add some pizzazz to your main event or special occasion.
RELATED: Looking for great Thai food in Melbourne? These are our favourite spots.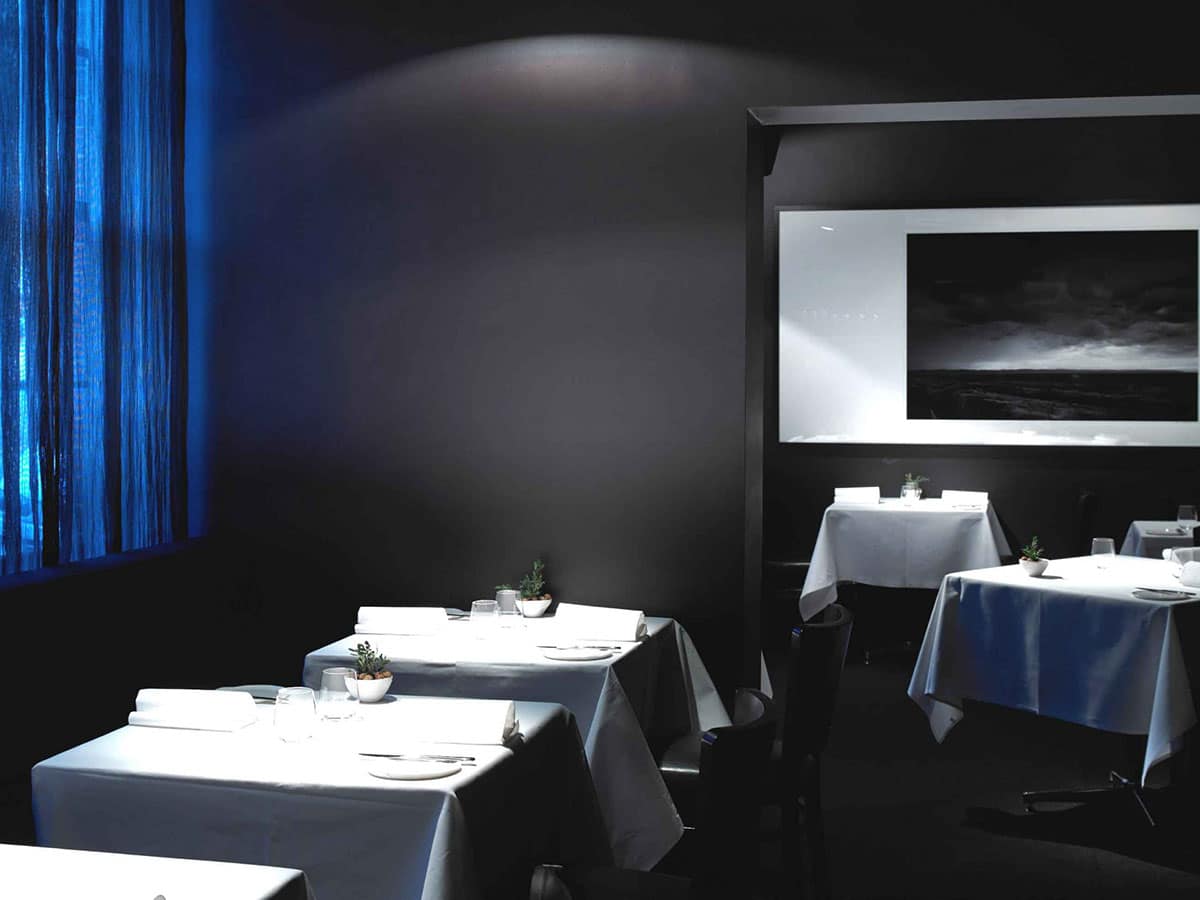 1. Attica
If you're looking for an adventurous Aussie degustation restaurant in Melbourne, you simply can't go past Attica's twenty-course tasting menu. This fine dining establishment features a Vegemite pie, a wallaby blood pikelet, giant emu eggs and of course kangaroo. Attica frequently appears in lists of the world's best dining experiences, so you know you'll get world-class service and locally sourced produce.
Address: 74 Glen Eira Road, Ripponlea VIC 3185
Hours: Tue-Fri 6pm-7:30pm, Sat 6pm-12am
Phone: (03) 9530 0111
What We Like: The Native Australian Ingredients, ever changing menu, local produce and a multi course menu.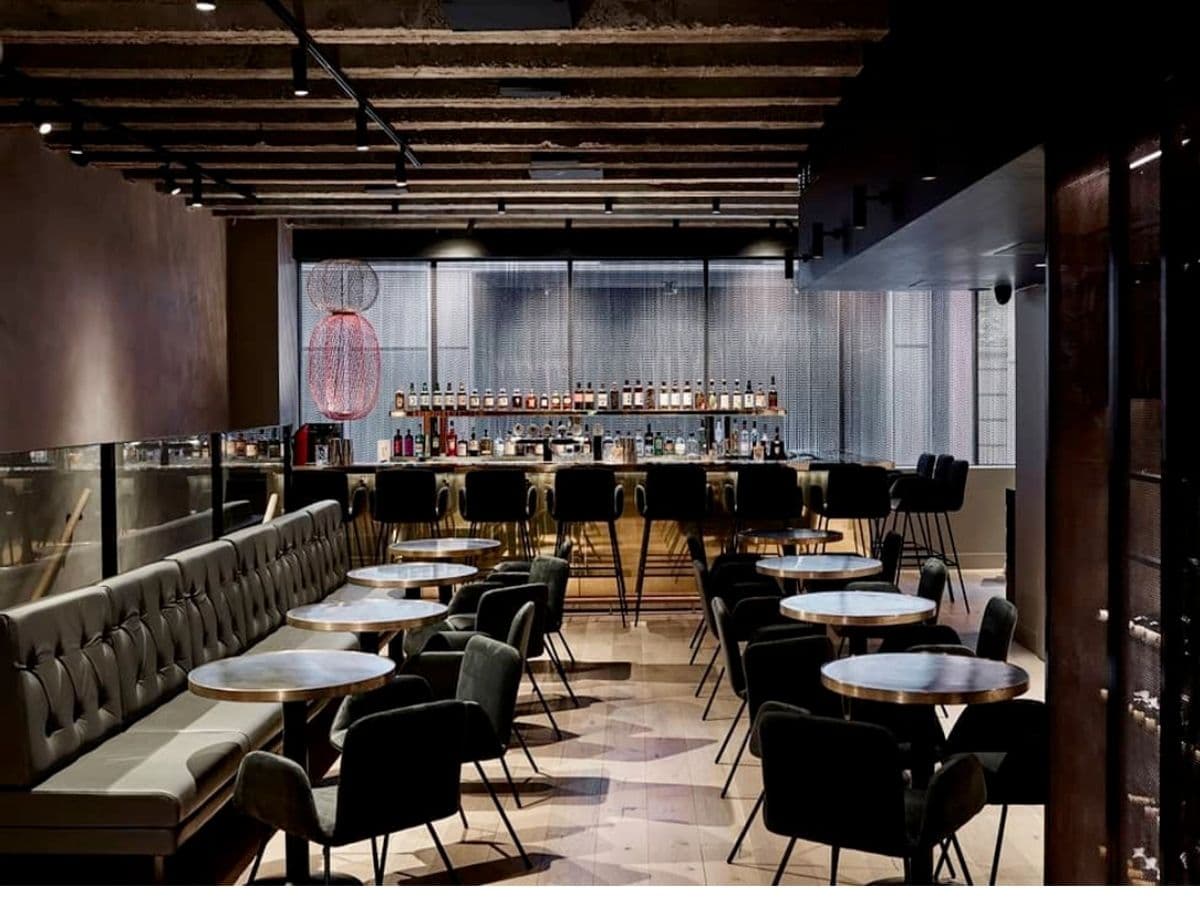 2. Kisumé
Kisumé is situated in Flinders Lane, within Melbourne's CBD where you can discover three levels of art, design and dining. Take advantage of a bespoke menu, phenomenal sushi and Japanese specialities, while marvelling at the work of famed photographers Nobuyoshi Araki and Polly Borland in the dining room.
Address: 175 Flinders Lane, Melbourne VIC 3000
Hours: Mon-Thur 5-10pm, Fri-Sun 12-11pm
Phone: (03) 9671 4444
What We Like: Intimate Atmosphere, fresh seafood, right around the corner from the bustling Collins Street, and the Selection Of Japanese Whiskey.
---
Featured Video from Man of Many
---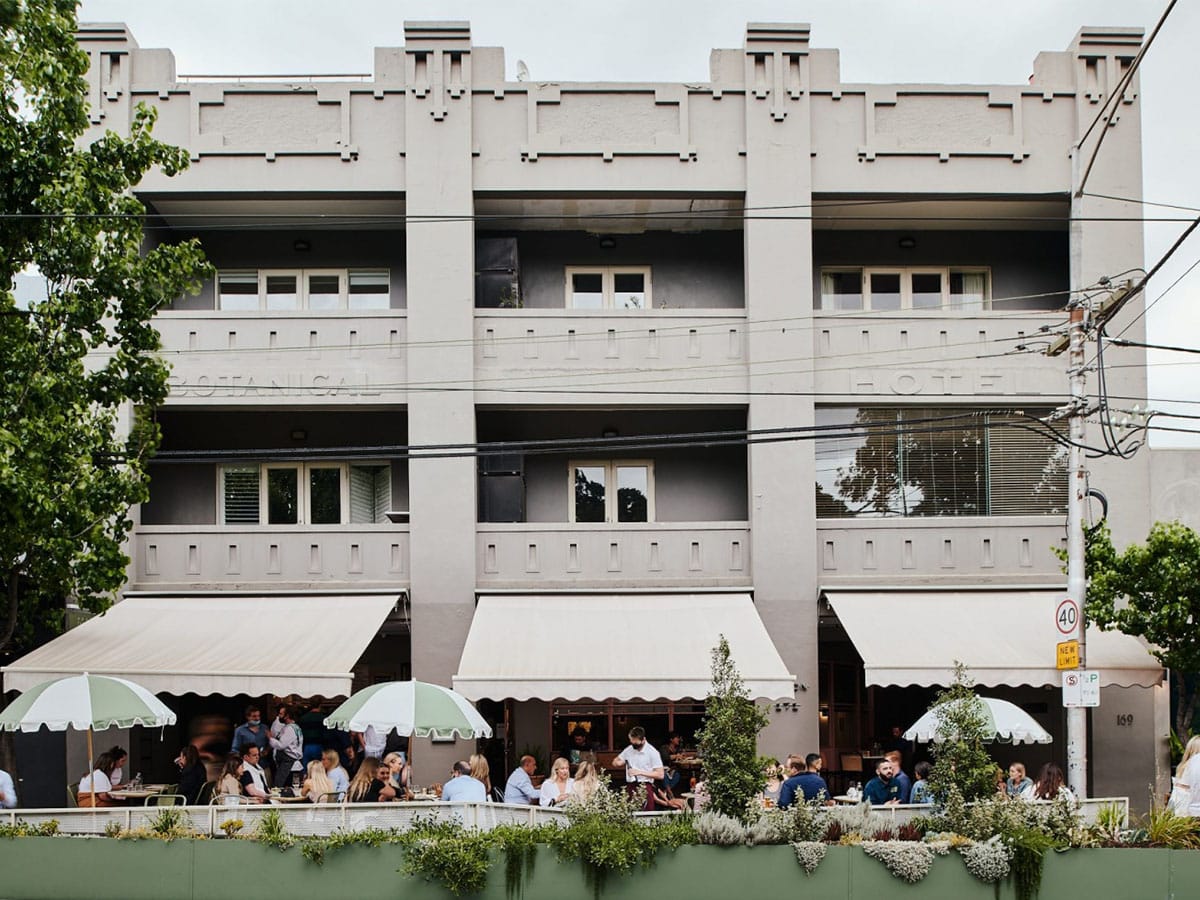 3. Gilson
At Gilson, you'll find yourself opposite the infamous Botanical Gardens nestled amongst the bustling scene of Melbourne's South East. The Gilson is in its seventh year, and Jamie McBride told Man Of Many the aim was to, "become an institution in Melbourne, one that offered a restaurant experience with an all-day menu inspired by Italy, in one of Melbourne's most sought after locations." The Gilson certainly has achieved institution status, you'll find the pepperoni isn't like other Italian restaurants, and has a cult following. It's one of our editor's favourite dishes in Melbourne. The Chop Salad, which is filled with tomato, cucumber, betroot, avocado, capsicum, stracciatella, egg, red onion and balsamic dressing, is demanded by so many on a daily basis, "the chefs struggle to prep for it every week". You'll find yourself rubbing shoulders with AFL players, media personalities and just about any primed influencer you can think of.
Address: 171 Domain Road, South Yarra VIC, 3141
Hours: Mon-Sun 7am-11:00pm
Phone: (03) 9866 3120
What We Like: The Chop Salad, Pepperoni, handmade pasta.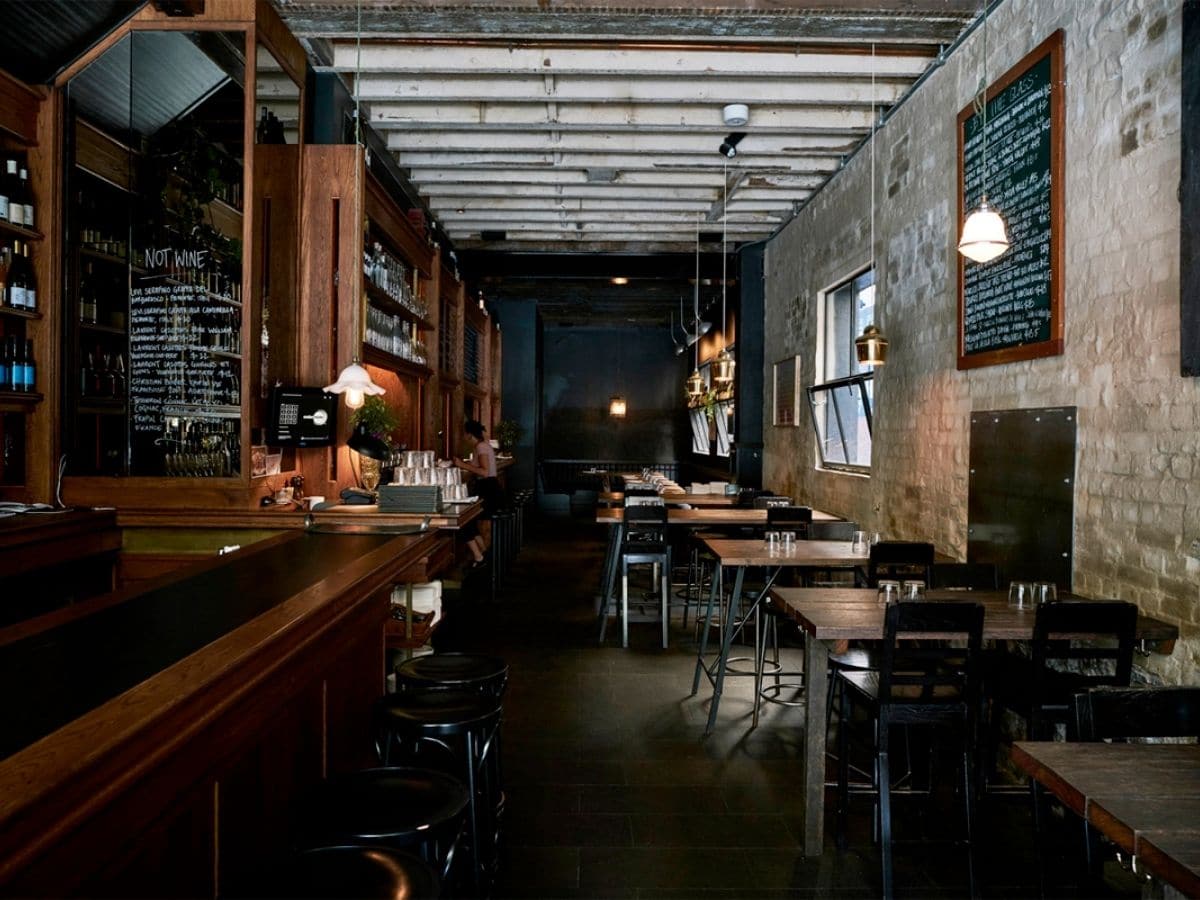 4. Embla
What may appear from the outside as a simple inner-city wine bar is actually a rare and rustic establishment filled with mouth-watering dishes, a buzzing atmosphere and unparalleled wine list. Embla describes their wine as 'slightly weird' as they focus more on what the wine tastes like and where it's from rather than the name. The atmosphere channels severe wine bar vibes, and is famous in the Melbourne food scene for its drinks list.
Address: 122 Russell St, Melbourne VIC 3000
Hours: Mon-Sat 12pm-12am
Phone: 0455 122 121
What We Like: Local produce, dimly lit dining room locates in Melbourne CBD.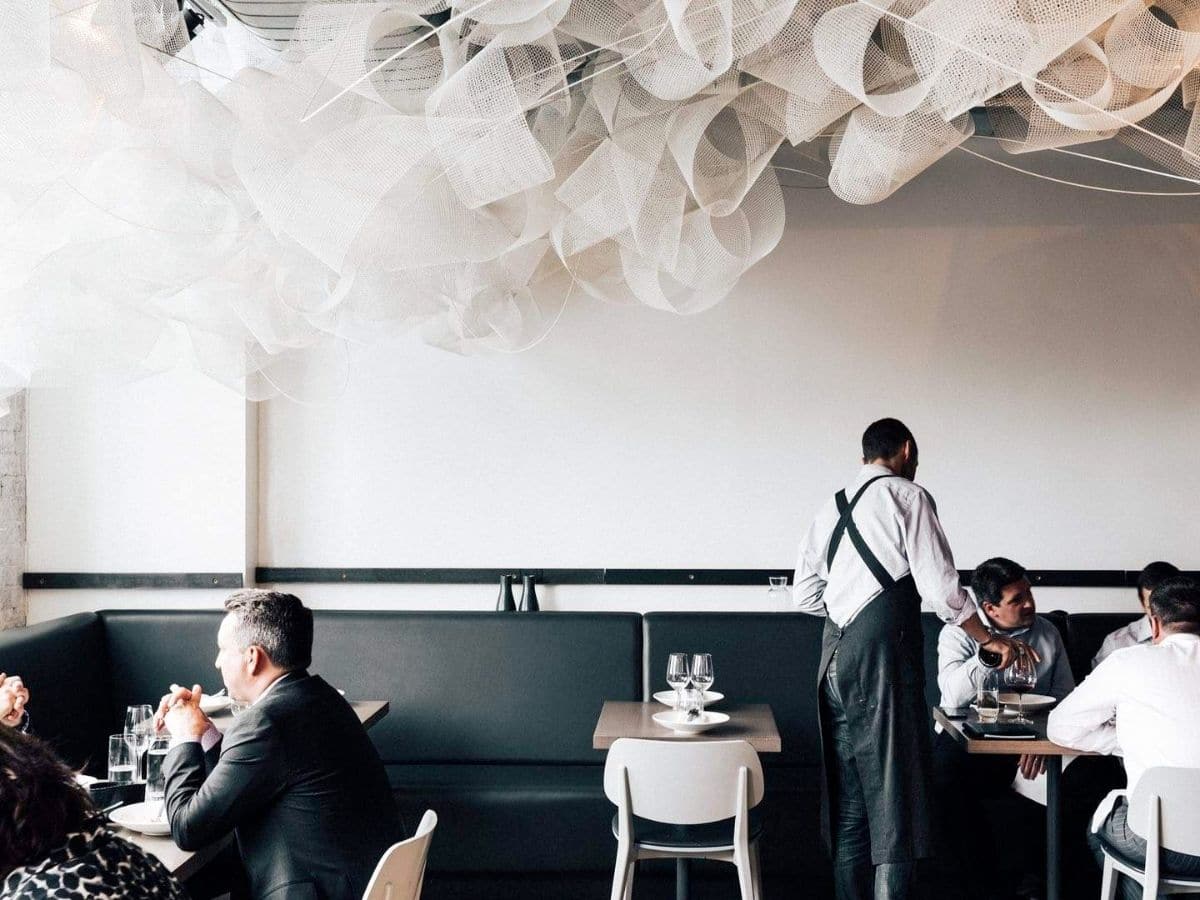 5. Tonka
If the combination of Tandoor ovens and Tandoor-trained experts from one of Melbourne's coolest restaurants doesn't get your tastebuds tingling in anticipation, perhaps a few of Tonka's menu highlights will. Be sure to try the lamb curry with roasted coconut, vindaloo steak tartare, spicy Kashmiri pork tikka. Add in a comprehensive wine and cocktail list celebrating the world of Indian spice and your salivary glands don't stand a chance.
Address: 20 Duckboard Place, Melbourne VIC 3000
Hours: Tue 6-10:30pm, Wed-Sat 12-3pm & 6-10:30pm, Sun 12-5pm
Phone: (03) 9650 3155
What We Like: Indian Fusion Cuisine, contemporary dining.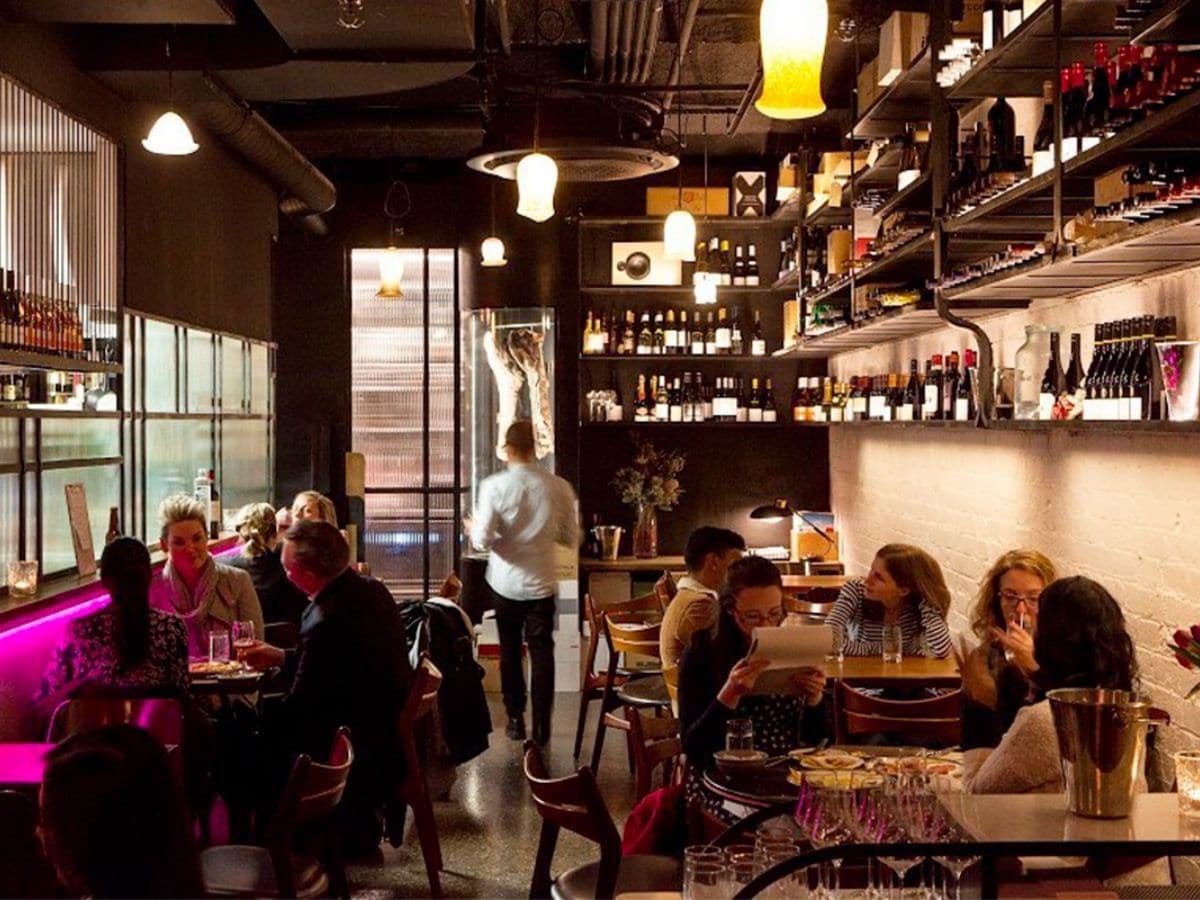 6. Juliet Melbourne
This moody underground vino basement is the ideal spot for a few adventurous drinks and delicious nibbles. Juliet opens just four whites and reds each night and takes a twist on your standard cocktails with a Tequila old fashioned and a cider sangria. Expect many more hidden surprises such as spiced mince stuffed into the olives and regular raclette and jazz nights to give you a full sensory overload.
Address: Basement / 37 – 41 Little Bourke St, Melbourne VIC 3000
Hours: Fri-Sat 5:30pm-12am
Phone: (03) 9639 4944
What We Like: Wine bar, cocktail bar and ingredients sourced from local producers.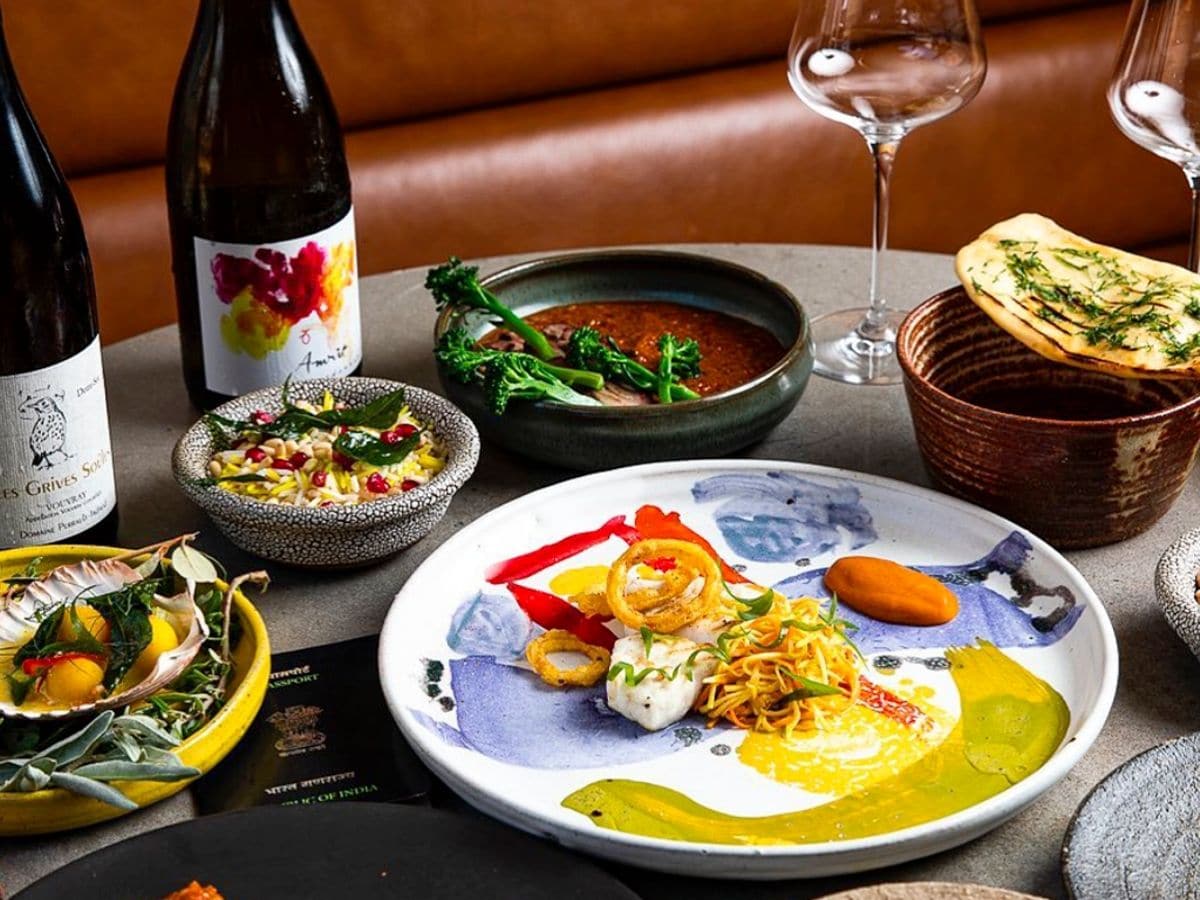 7. Atlas Dining
Atlas Dining has appeared in many a-list restaurant countdowns. The owner and head chef, Charlie Carrington, has vowed to explore the cuisine of a different country he has visited every four months, adding locally sourced ingredients and forging them in fire to create one of the closest things to magic you can experience on a night out in Melbourne. Currently wrapping up a scrumptious Greek adventure, Atlas will be serving Indonesian cuisine from the 5th of December.
Address: 133 Commercial Road, South Yarra VIC 3141
Hours: Wed-Thur 6-11pm, Fri-Sat 5:30-11pm
Phone: (03) 9826 2621
What We Like: The innovative changing menu, open fire cooking, Spanish food and incredibly knowledgeable staff.
Check out Atlas Dining Atlas Dining Menu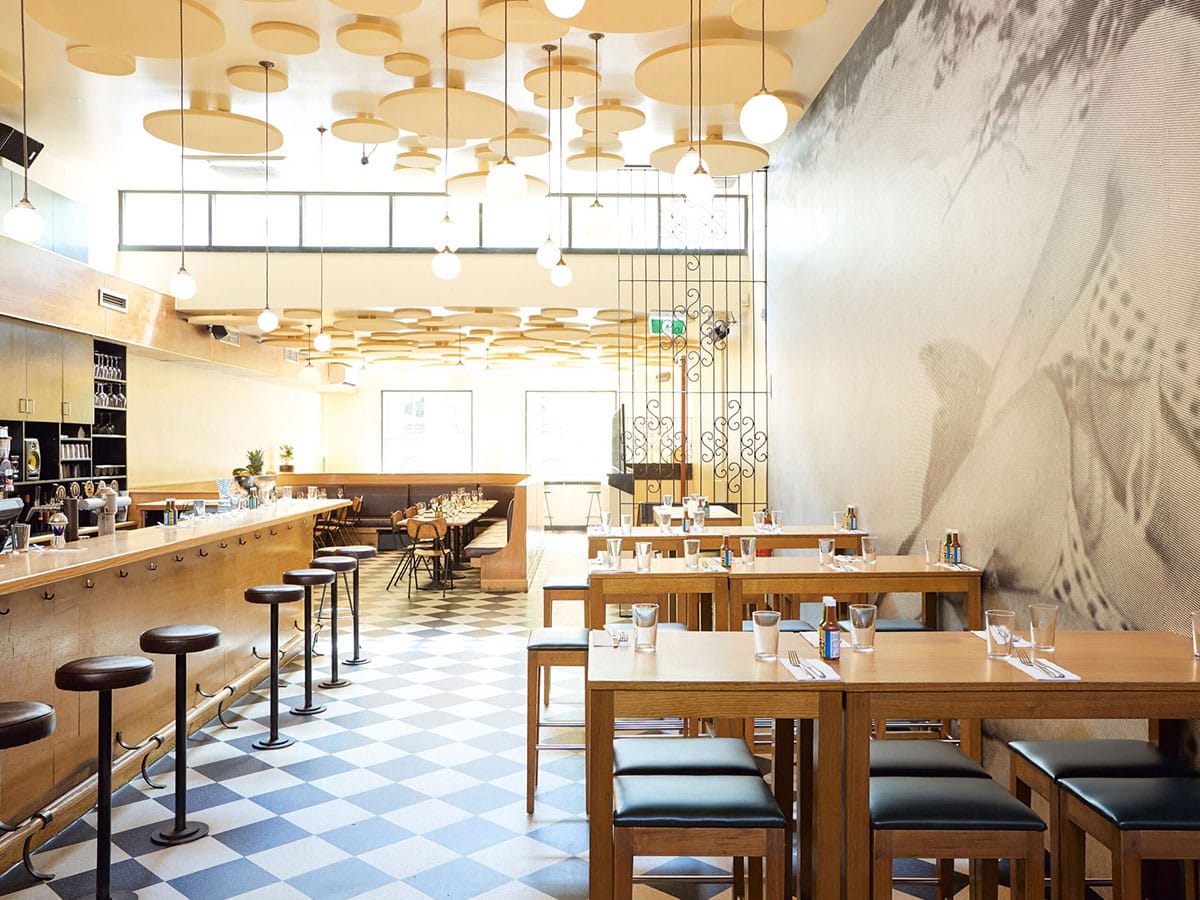 8. Mamasita
If the sound of the name on your tongue is anything to go by, Mamasita promises to be one of the most fun restaurants in Melbourne. Mamasita claims partial responsibility for the Mexican craze sweeping the nation, and with regular hour-long waits for seats at this innovative and authentic Mexican restaurant, they may have a point. The space is quaint and quirky, the spirits are artisan and refreshing and the food is mouth-watering and constantly evolving.
Address: Level 1/11 Collins St, Melbourne VIC 3000
Hours: Tues-Sat 5:45-11pm
Phone: (03) 9650 3821
What We Like: Mexican food with a Melbourne dining attitude.
Check out Mamasita Mamasita Menu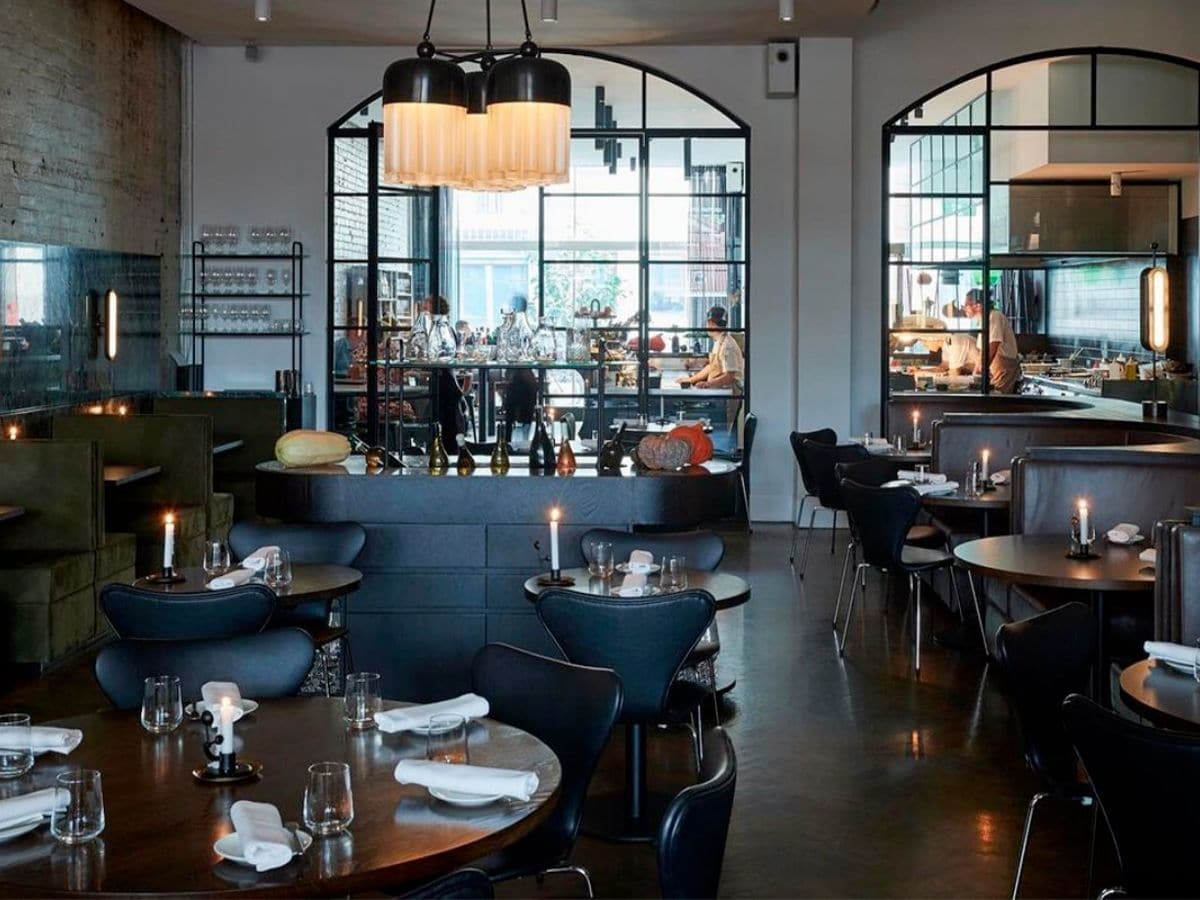 9. Cutler & Co.
Located in an old metal works factory in Fitzroy, Cutler & Co exudes elegance and minimalism. Whether you want to sit at the stand-alone bar for a drink and snack or take the whole evening for a degustation style menu that changes daily, Andrew McConnell's venue easily makes the list of cool places to eat in Fitzroy North.
Address: 55/57 Gertrude St, Fitzroy VIC 3065
Hours: Thu-Sat 6-10pm, Sun 12-10pm
Phone: (03) 9419 4888
What We Like: A contemporary modern Australian menu with famous staple dishes.
Check out Cutler & Co. Cutler & Co. Menu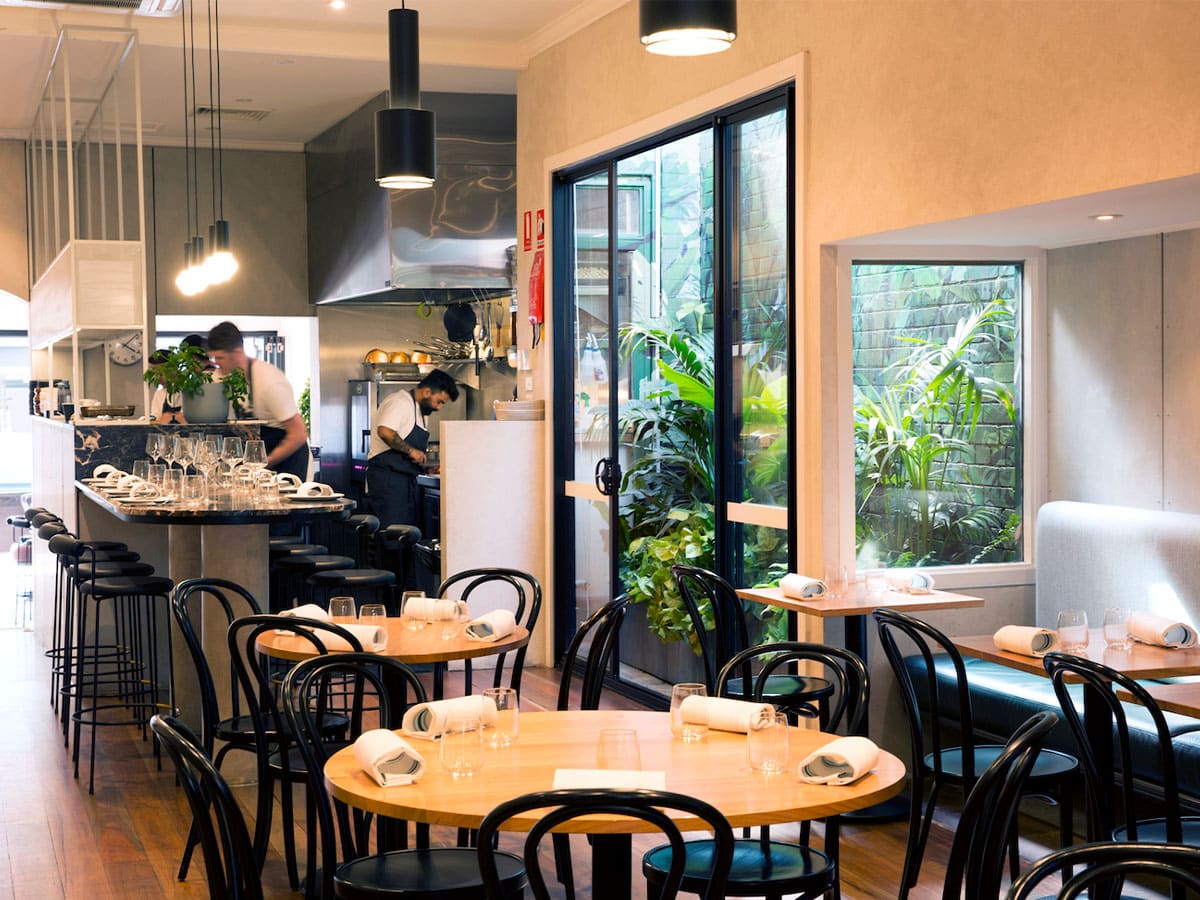 10. Etta
Etta defines their menu as Australian with influence from Greek, Italian, Middle Eastern and Asian cuisine. Suffice to know that it's varied and delectable. It's a small neighbourhood bistro in East Brunswick with a homely atmosphere and friendly staff that want to give you the most memorable dining experience at one of the top cool restaurants in Melbourne.
Address: 60 Lygon St, Brunswick East VIC 3057
Hours: Wed-Fri 4-10pm, Sat 12-10pm, Sun 12-3pm
Phone: (03) 9448 8233
What We Like: Head Chef, Rosheen Kaul's Inventive Dishes with complex flavours.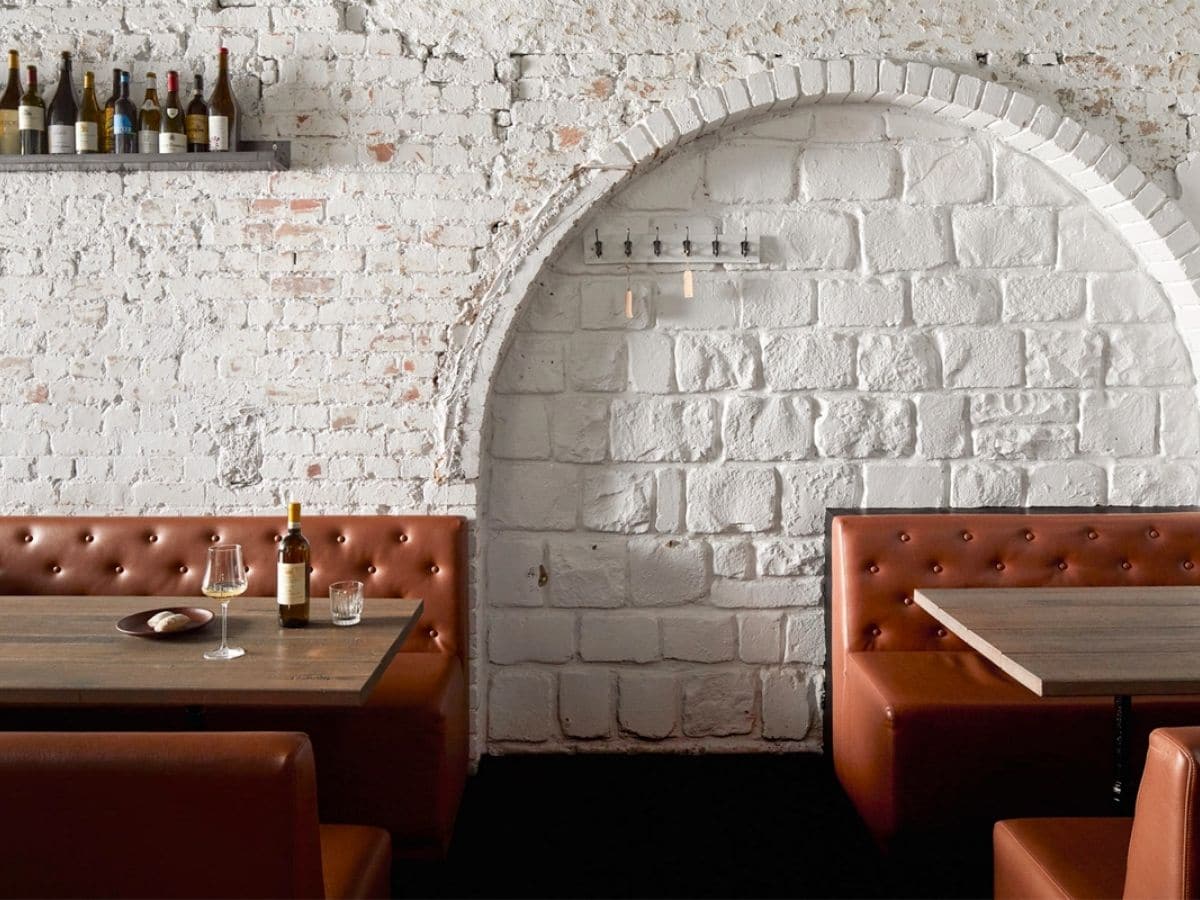 11. Osteria Ilaria
Succulent seafood, mouth-watering gnocchi, perfectly grilled zucchini and smoked beetroot is just the start of what you'll experience at Osteria Ilaria. If narrowing down options on this Italian menu and the international wine list is not your strong point, simply opt for the chef's selection to get the best of the crop.
Address: 367 Little Bourke Street, Melbourne VIC 3000
Hours: Mon & Thu-Sat 11:30am-10:30pm, Tue 11:30am-5pm
Phone: (03) 9642 2287
What We Like: The European influences and an impressive wine list.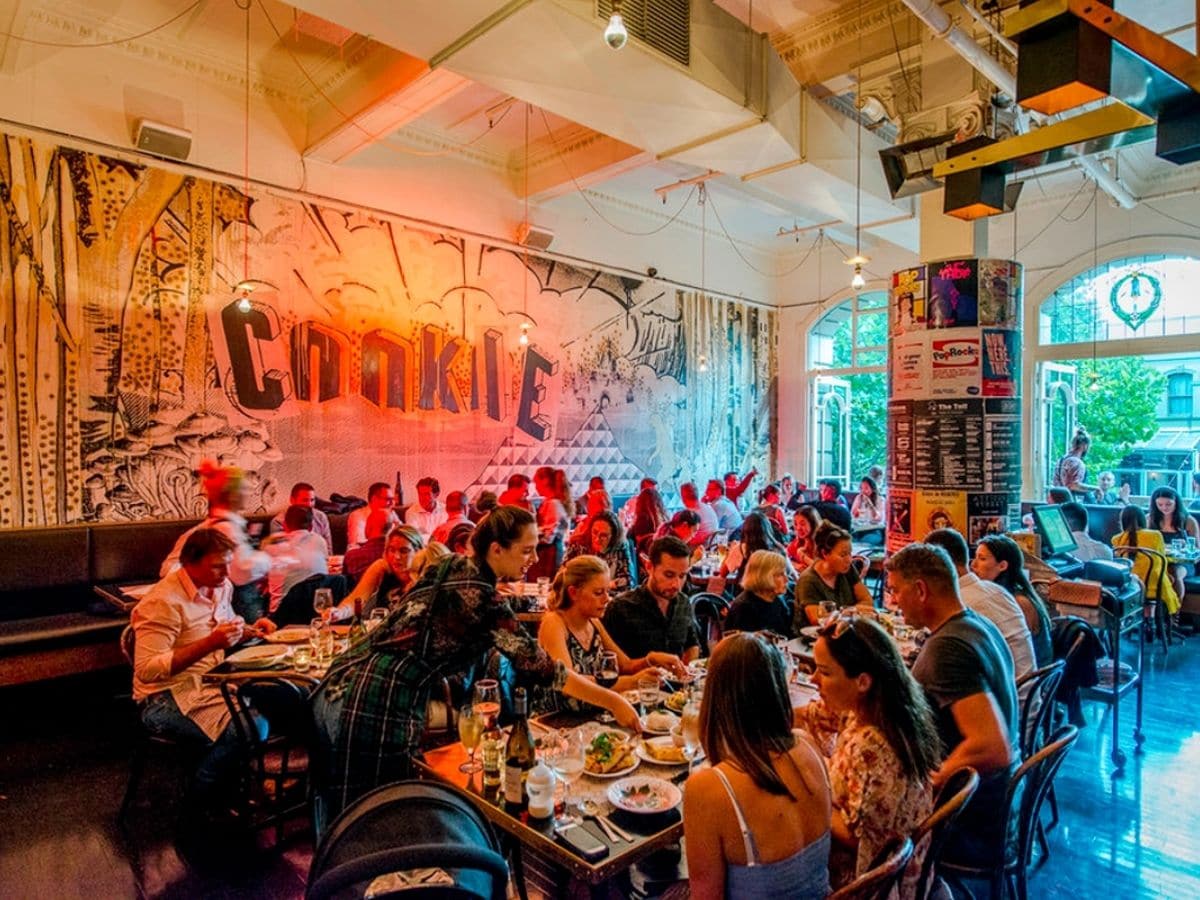 12. Cookie
Cookie's reputation as one of Melbourne's best late night dining is not an easy identifier to claim. The blend of Australian and regional Thai food and fantastic signature cocktails combine with a buzzing Melbourne vibe in the restaurant and beer hall to create an irresistible night out of spirited indulgence.
Address: 252 Swanston St, Melbourne VIC 3000
Hours: Wed-Thur 12-9pm, Fri-Sat 12-11pm, Sun 12-10pm
Phone: (03) 9663 7660
What We Like: the bustling atmosphere, bespoke cocktails and steaming bowls of drunken noodles.
Favourite Dishes: Fat rice noodles with duck, Chinese cabbage & green peppercorns and beef & ginger dumplings with Ajaat cucumber and coriander pickle.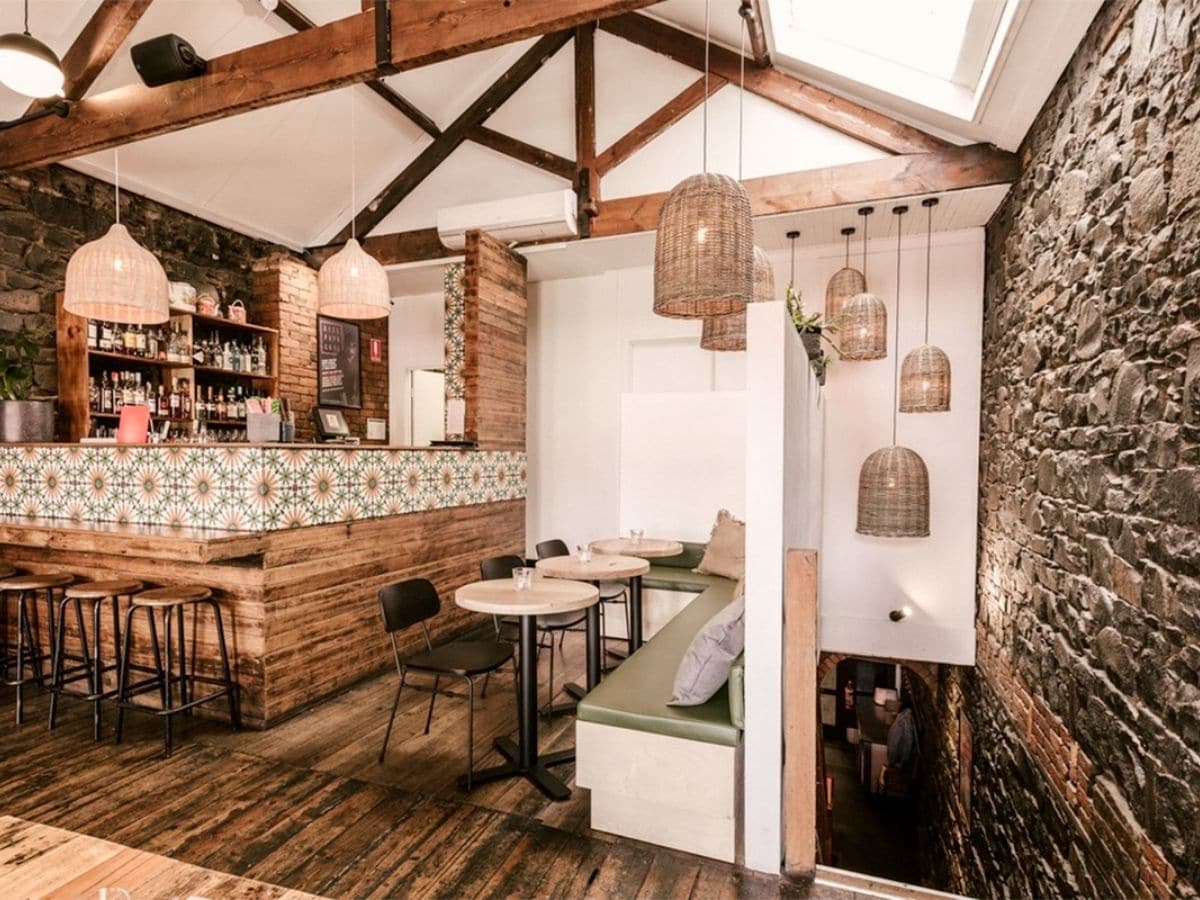 13. Rice Paper Scissors
The great thing about having two locations (Melbourne CBD and Fitzroy) is that you are more likely to nab a spot at this bustling hawker-style eatery. At Rice Paper Scissors share not only exquisite South-East Asian chow with your loved ones but also a guaranteed evening of fun and frivolity.
Address: 15 Hardware Ln, Melbourne VIC 3000
Hours: Mon-Thu 11:30am-3pm & 5-9:30pm, Fri 11:30am-3pm & 5-11pm, Sat 11:30am-11pm, Sun 11:30am-9:30pm
Phone: (03) 9663 9890
What We Like: share plates and plenty of vegetarian options
Favourite Dishes: Coconut Snapper Ceviche.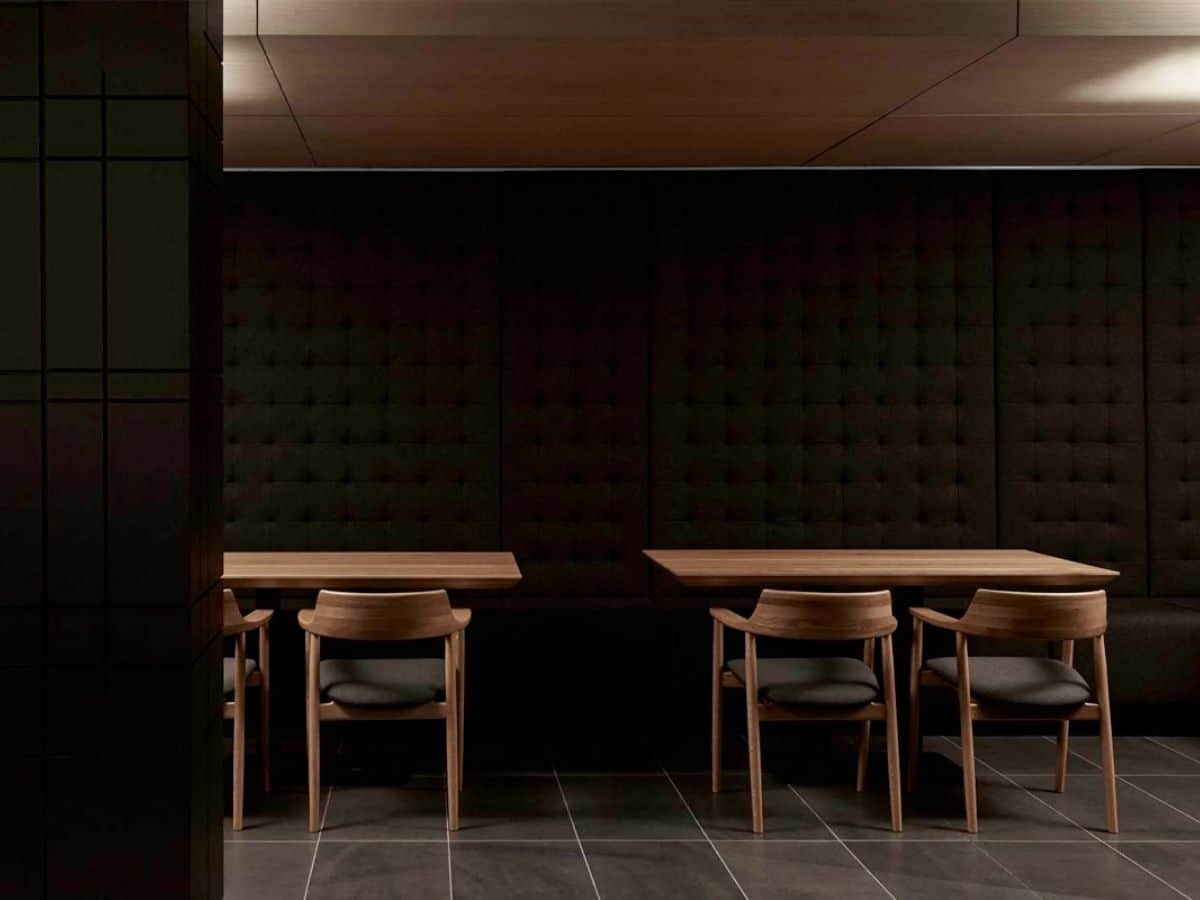 14. Minamishima
Omakase is an increasingly rare culinary art form that will dazzle the eyes and gratify the stomach. Sushi master Koichi Minamishima has 25 years of experience in this mesmerising display of knife skills meaning that at Minamishima you will be treated to dinner and a show. As far as Melbourne's coolest restaurants go, it doesn't get much more novel than that.
Address: 4 Lord St, Richmond VIC 3121
Hours: Tue-Sat 6pm-10pm
Phone: (03) 9429 5180
What We Like: Wagyu flown from Japan, friendly staff and knowledgeable chef.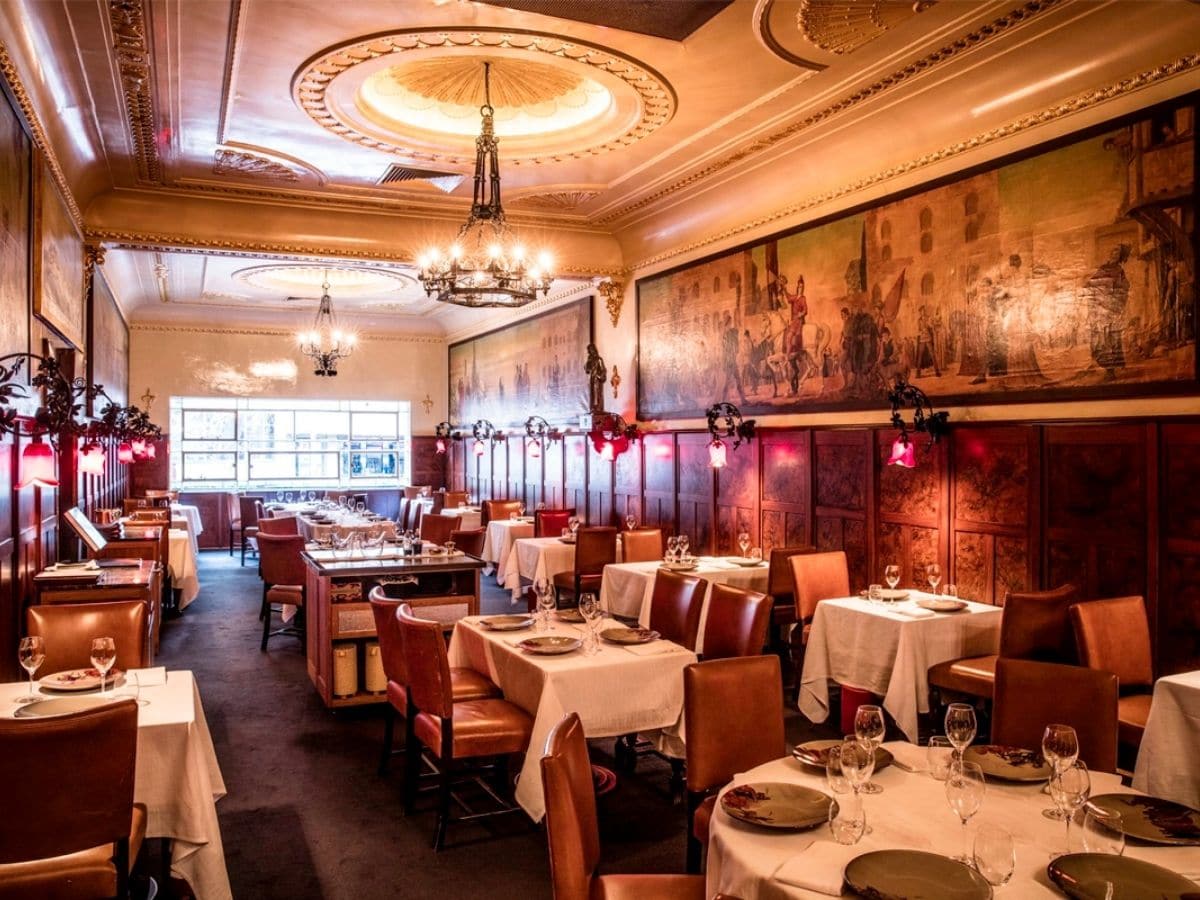 15. Florentino
Florentino has the perfect formula for an exceptional evening (or daytime) of dining: genuine hospitality, top-quality raw produce and lesser-known Italian wine varieties. No list of cool places to eat in Melbourne would be complete without it. The cellar bar, grill and Florentino have graced Melbournians with its luxurious style and authentic Italian cooking for nearly a century, meaning it is rooted in tradition but also committed to contemporary, sustainable practices.
Address: 80 Bourke St, Melbourne VIC 3000
Hours: Mon-Sat 8:30am-11pm
Phone: (03) 9662 1811
What We Like: The oysters, grilled meat, impeccable service and an ambience perfect for special occasions.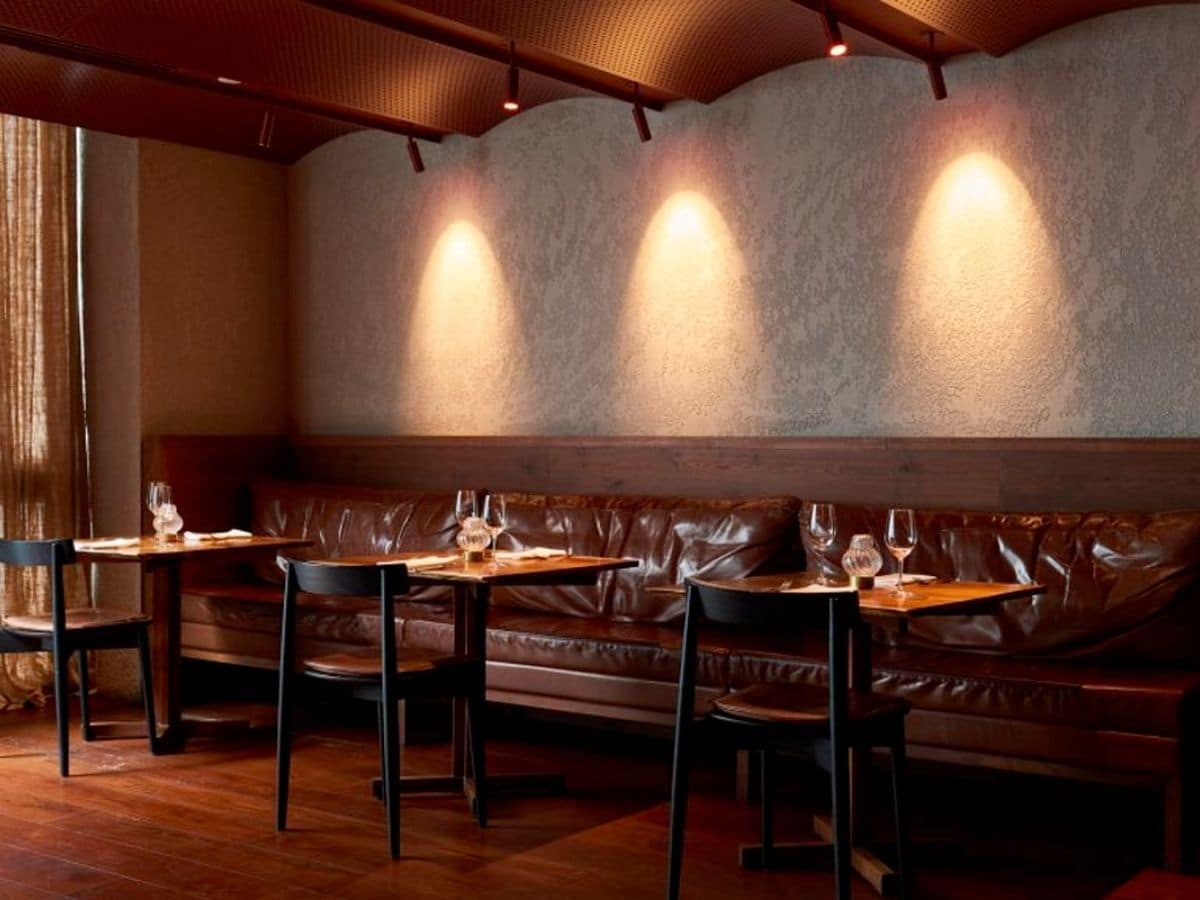 16. Matilda 159 Domain
One of the newest restaurants in Melbourne, Matilda 159 Domain is here, and it's very, very cool. This smoke focused restaurant in Melbourne is a visual and sensory journey. The kitchen is fuelled by an open fire and hot coals, which delivers great food, strong design and a feeling of comfort and warmth. More than a labour of love for Chef Scott Pickett, it's aptly named after his daughter. The restaurant is a bit more relaxed than his usual style so guests can visit often to find a local piece of meat cooked to perfection over live flames.
Address: 159 Domain Rd, South Yarra VIC 3141
Hours: Mon-Thur 6-9:30pm, Fri 12-3pm & 6-9:30pm, Sat-Sun 11am-3pm & 6-9:30pm
Phone: (03) 9089 6668
What We Like: The open kitchen and locally sourced ingredients making it a top spot for modern Australian.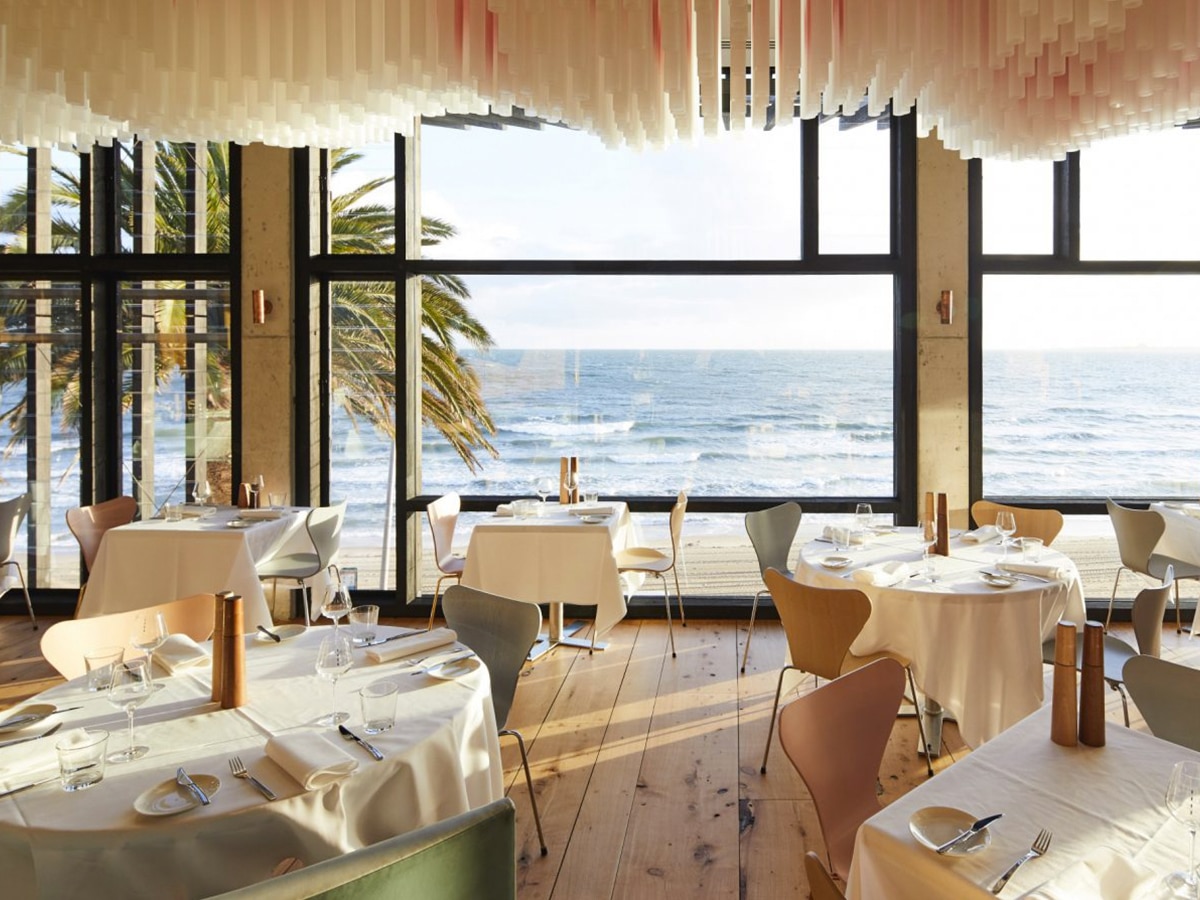 17. Stokehouse
A delightful ode to the ocean, Stokehouse in St. Kilda is the seafood lover's paradise. The main dining room is situated perfectly to allow unparalleled views of the beach and water. A particularly clever detail is the location of mirrors which are angled in such a way that all guests can enjoy the view. When it comes to the food, you can't go past the oysters and Yellowfin tuna belly entrees. If you don't fancy surf, you can also enjoy turf options with beef. There's a reason Stokehouse was listed in the Top 6 Seafood Experiences by Tourism Australia in 2020.
Address: 30 Jacka Blvd, St. Kilda Beach, VIC, 3182
Hours: Mon-Sun 12pm till late
Phone: (03) 9525 5555
What We Like: The use of fresh Australian ingredients, intricate cocktails and aesthetically pleasing atmosphere.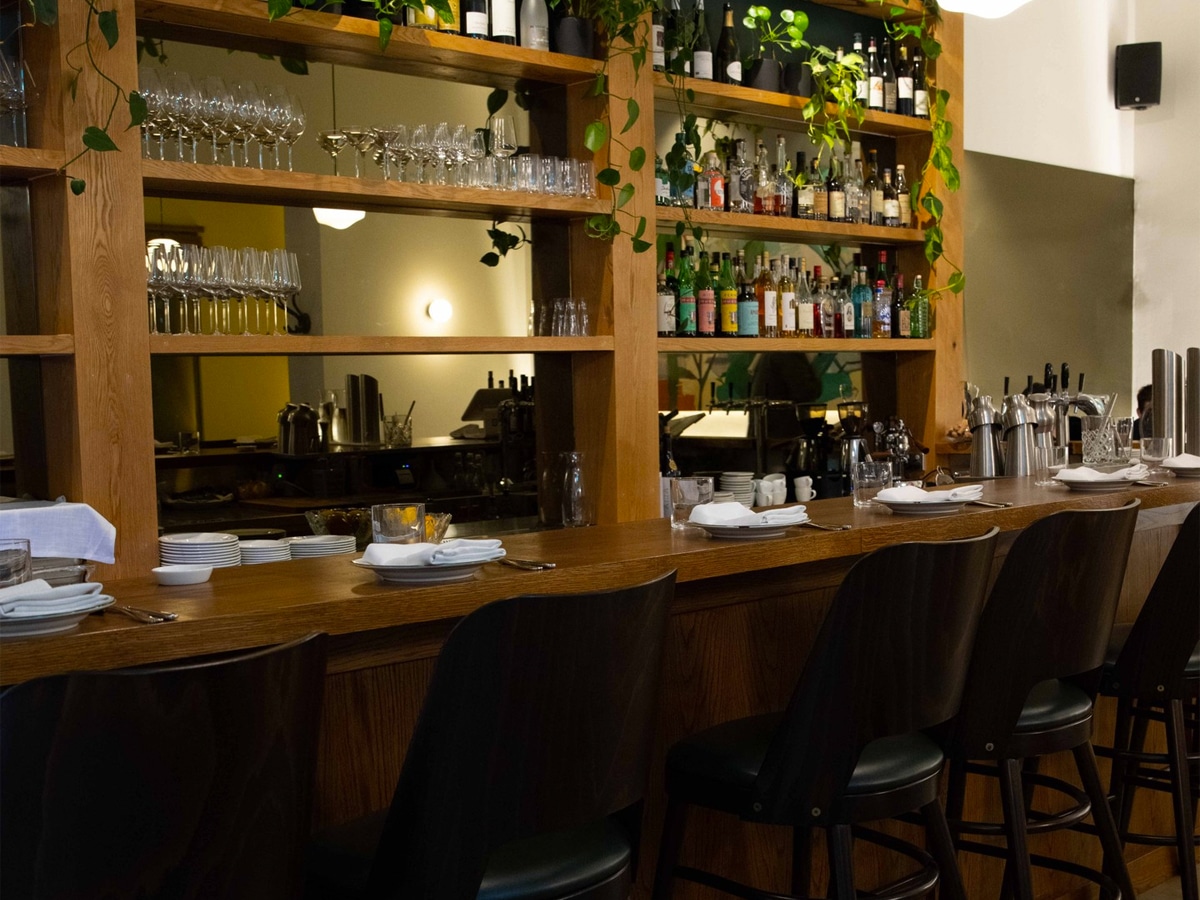 18. Alta Trattoria
Alta Trattoria stands out amongst the hoard of Italian restaurants in Melbourne, mostly due to it's exceptional culinary talent which includes chef Carlo Grossi, of the above Florentino fame. This charming trattoria borrows inspiration from the northern Italian town of Piedmont. Featuring hero ingredients and traditional pasta types like tajarin (long-ribbon tagliolini) and ravioli del pini (pinched ravioli), the food is just one highlight. The wine also speaks to the northern Italian region with it's impressive wine list.
Address: Floor G, Rear / 274 Brunswick St, Fitzroy VIC 3065
Hours: Mon-Fri 5-11pm and Sat 12-11pm
Phone: (03) 9417 0526
What We Like: Authentic ingredients, traditional chefs and warm, wholesome vibe.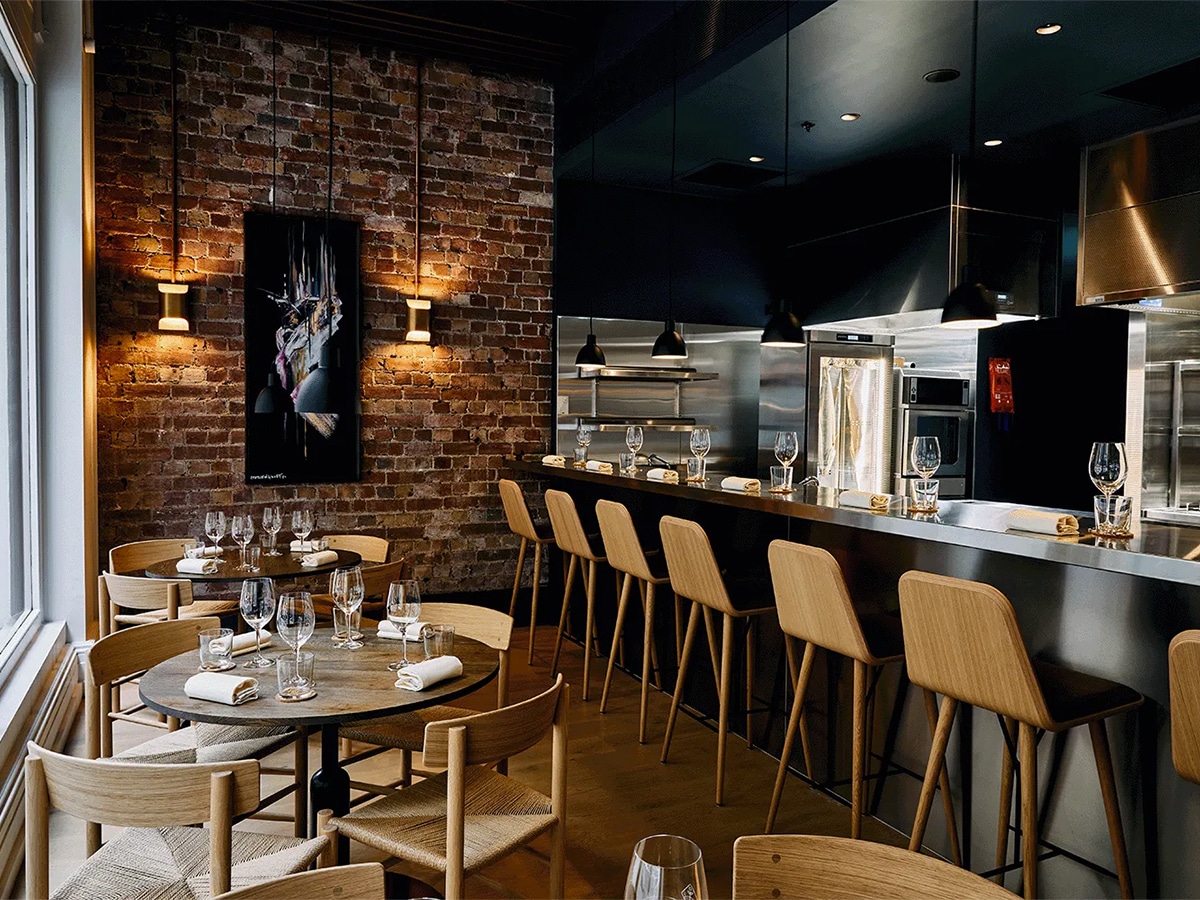 19. Freyja
Taking a step away from the standard cuisines, Freyja serves up Scandinavian fare fused with Australian culinary styles. Under the helm of Jae Bang, former head chef at the two Michelin star Norwegian restaurant, Re-Naa, this Collins Street spot prides itself on Nordic gastronomy and traditions combined with local culture. Menu highlights include the rainbow trout smørrebrød and Freyja waffle.
Address: 477 Collins St VIC 3000
Hours: Mon 5-9:30pm, Tues-Sat 12-2:30pm and reopens from 5:30pm-9. Sundays closed.
Phone: (03) 8688 7141
What We Like: Convenient location, unique selections across the lunch and dinner menu and highly experienced culinary talent.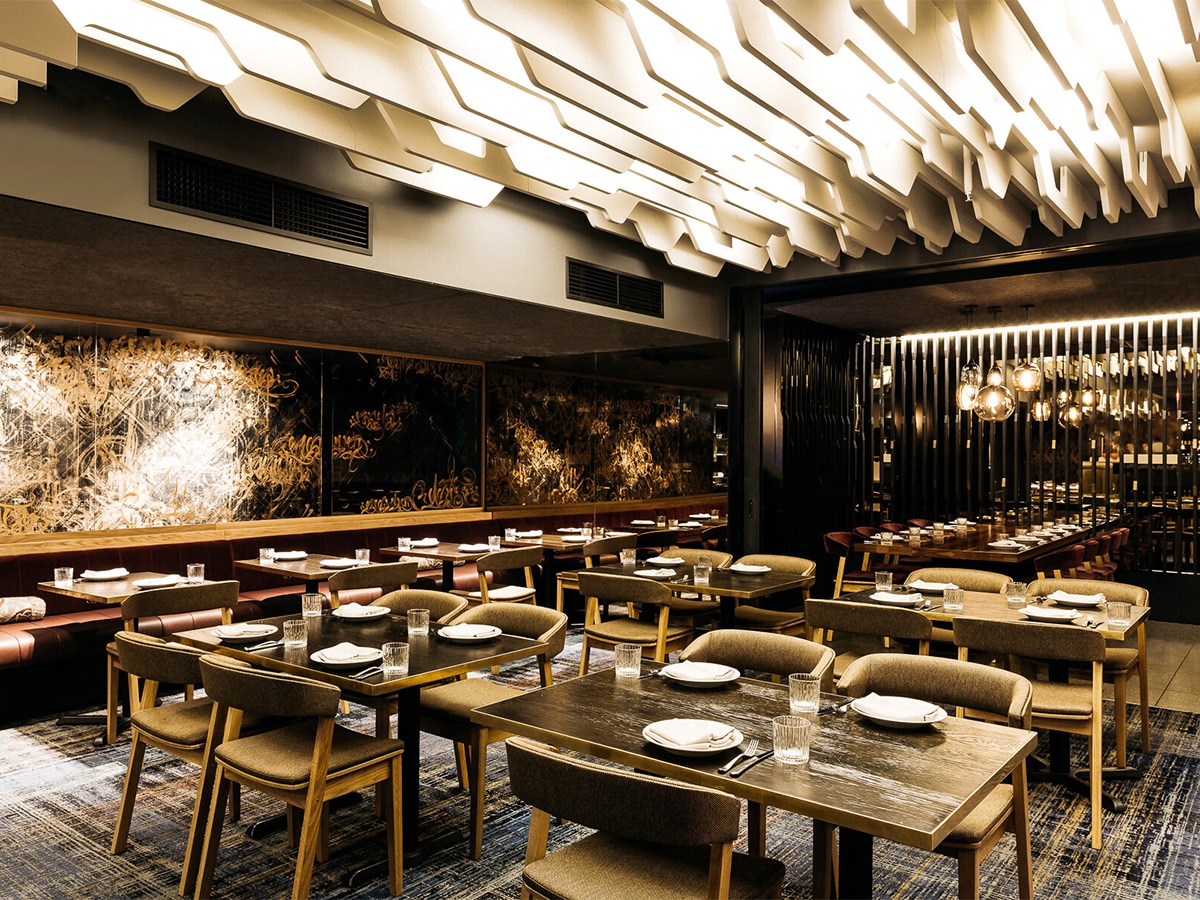 20. Maha
In classic Melbourne-style, Maha is located in sub-basement in the CBD. However, edgy location aside, this Middle Eastern restaurant serves up traditional cuisine in a youthful and contemporary manner. The modern approach to classic ingredients is what sets Maha apart from the crowd, and has secured it's well-earned One Hat in the Age Good Food Guide since 2009. Currently operating under the skilled leadership of restauranteur Shane Delia, expect staples like hummus and lamb shoulder presented in a fun and fresh way.
Address: 21 Bond St VIC 3000
Hours: Mon-Sun 12-3pm and reopens from 6-10pm
Phone: (03) 9629 5900
What We Like: Well executed combination of an ancient cuisine and modern dining style and special Christmas menu.
Key Things to Consider for Coolest Restaurants In Melbourne
The key factors to keep in mind when deciding where to go:
Location – Is there something special about the restaurant's location?
Value – Is it value for money?
Venue – The atmosphere is essential.
Food & Drink – Food should be on point, and drinks should be diverse and individual.
How Man of Many Chose Cool Restaurants In Melbourne
With an editorial team full of foodies, Man of Many has had the unique opportunity to directly sample and experience food and drink from the best spots in Melbourne. As expert journalists who guide people between competing products and services, we have provided our independent opinion in formulating Man of Many's selections. Our editors have taken into account location, food of the highest quality, drink and atmosphere while also making a concerted effort to highlight a few spots outside of the CBD. You can review our editorial policy here surrounding how we maintain our independence in our editorial reviews.
Alternatives to These Restaurants in Melbourne
If you're looking for other things to do in and around Melbourne, we've covered you with some of the options listed below. You can also check out our list of Fun Thing To Do in Melbourne. If you're looking for a more specific cuisine, check out our list of the best Japanese restaurant in Melbourne or the best Italian Restaurants in Melbourne. If you're full, we can also help you with your search for the best vintage clothes with our list of the best Op Shops in Melbourne for Vintage Clothes or show you the best Beaches in Melbourne for Surfing and Swimming.
General FAQ
What is the best Melbourne restaurant for fine dining?
Attica frequently appears in lists of the world's 50 best restaurants, so you know you'll get world-class cuisine and service with the top locally sourced and appreciated fodder.
Where is the best restaurant for Japanese in Melbourne?
Kisumé isn't just a trendy restaurant in Melbourne, it's an experience. Take advantage of a bespoke menu, phenomenal sushi and Japanese specialities, while marvelling at the work of famed photographers Nobuyoshi Araki and Polly Borland.
What restaurant in Melbourne also serves Natural Wine?
Embla describes their wine as 'slightly weird' as they focus more on what the wine tastes like and where it's from rather than the name. Which is a good thing if you're into 'Natural Wine'. You'll find some of the rarest drops from the likes of Frank Cornelissen.
You'll also like:
---
Featured Video from Man of Many