29 Best Live Music Venues in Melbourne
To say Melbourne's got a pretty decent live music scene is a bit like saying AC/DC were kinda successful–it's the understatement of the decade and borderline sacrilegious. Live music is the cultural bedrock upon which Australia's coolest city is built. Melbourne venues have been keeping punters entertained for decades in countless pubs, clubs, bars, and stadiums.
The city's flourishing music scene attracts world-class acts and fosters homegrown talent until they themselves are world-class acts. And no matter your musical persuasion, there's something for everyone. Whether you prefer jazz in an alley, headbanging in a pub basement, raving in a warehouse party, or jumping up and down with ten thousand others, Melbourne's got a concert for you.
Gig-goers, live music lovers, and general revelry enthusiasts gather now. Here's Man of Many's picks for the 29 best live music venues in Melbourne.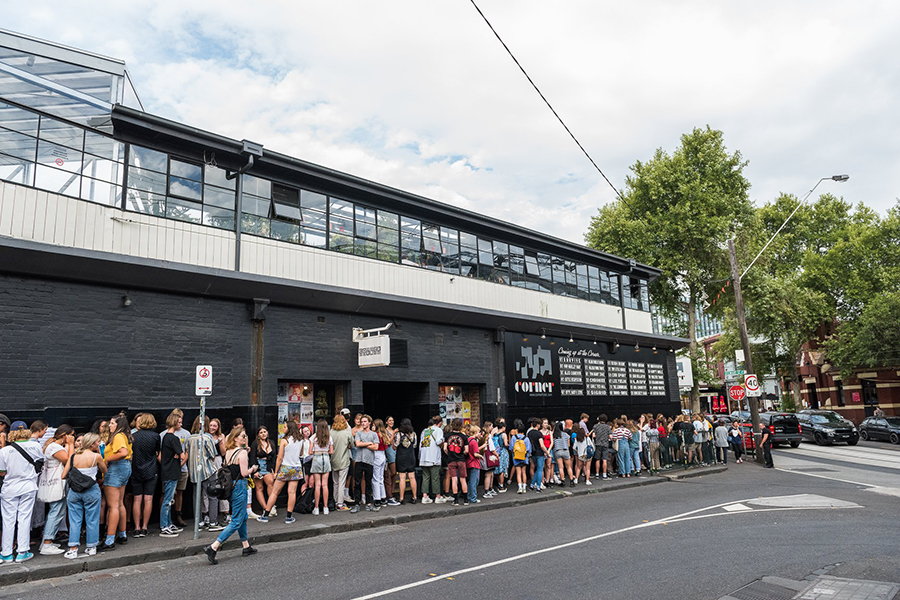 1. Corner Hotel
With a huge rooftop beergarden, a couple of stages, and an impressive alumni list, the Corner Hotel is a mainstay of live music in Melbourne.
They've housed huge international and local artists throughout their decades-long history and served as the location of several musical milestones. Legend has it the White Stripes first strummed the iconic intro riff to Seven Nation Army during a soundcheck at the Corner back in 2001.
Address: 57 Swan St, Richmond VIC 3121
Phone: +61 3 9427 7300
Trading Hours: Tue-Thu 12pm-1am, Fri-Sat 12pm-3am, Sun 12pm-1am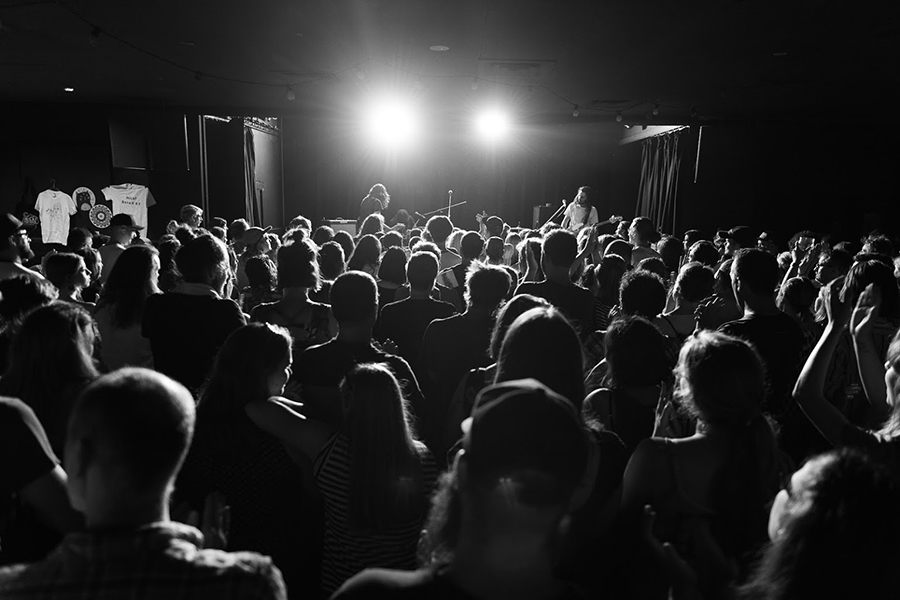 2. Northcote Social Club
Since its inception in 2004, the Northcote Social Club has become ground-zero for Melbourne's indie music scene. The stage is smaller than some of its peer live music venues, but that only enhances the vibe in a room that's specifically designed for watching a gig. There's live music almost every night of the week, and there's a free three-band show every Monday.
Address: 301 High St, Northcote VIC 3070
Phone: +61 3 9489 3917
Trading Hours: Mon 4pm-1am, Tue-Thu 12pm-1am, Fri-Sat 12pm-2:30am, Sun 12pm-1am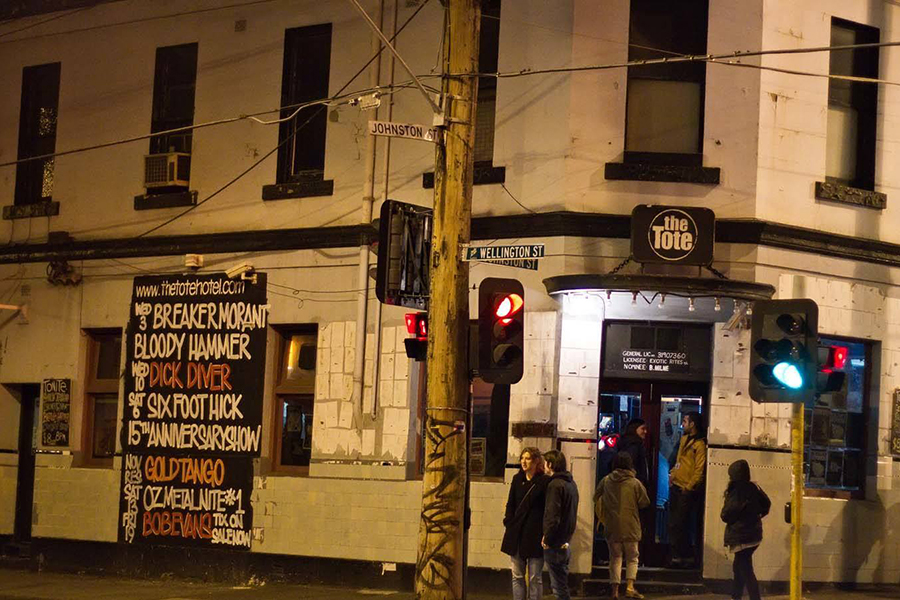 3. The Tote
The Tote has been Melbourne's go-to venue for punk, metal, psychedelic, and all things rock'n'roll since the 80s. The roster of performers is long and august and includes Australian rock royalty like Jet, Silverchair, and the Hoodoo Gurus.
AND they're still throwing some of the best gigs in the city with rock stalwarts and up-and-comers alike. To properly appreciate the history of Melbourne's home of rock, come on down and take a look around—it's written on the walls, the carpet, and the stage.
Address: 67-71 Johnston St, Collingwood VIC 3066
Phone: +61 3 9419 5320
Trading Hours: Wed 4pm-1am, Thu-Sat 4pm-3am, Sun 4pm-11pm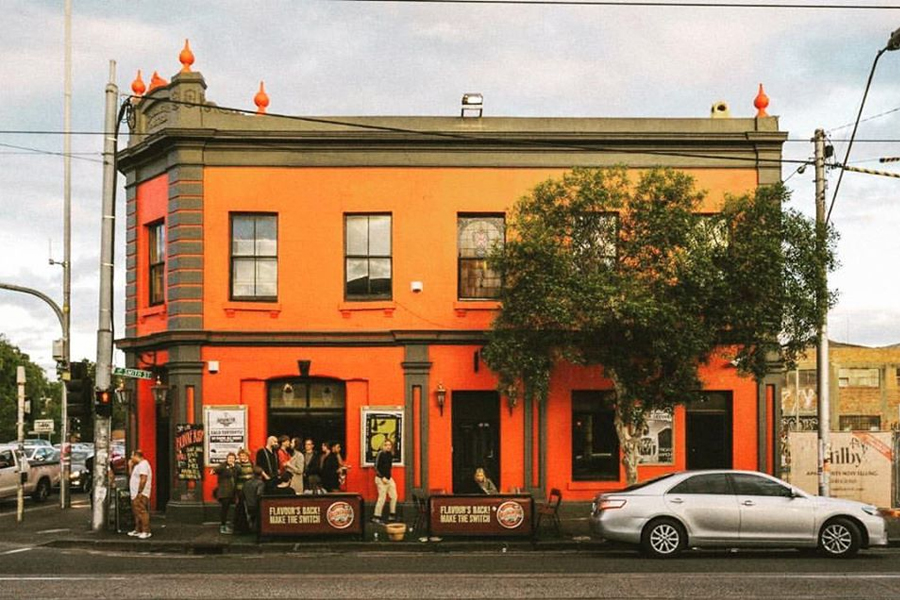 4. The Gasometer Hotel
Featuring some of the hottest local and international indie rock bands and DJs, The Gasometer Hotel—or Gasos to those in the know—is one of the only live music pubs in Melbourne where you can rock out under an open sky.
The band room has a huge retractable roof and a wrap-around mezzanine that looks over the stage. After the gig, fill yourself at the bistro and bar where they do a mean happy hour—$6 pints for 3 hours.
Address: 484 Smith St, Collingwood VIC 3066
Phone: +61 3 9416 3335
Trading Hours: Tue-Wed 5pm-12am, Thu 5pm-2am, Fri 5pm-3am, Sat 1pm-3am, Sun 12pm-1am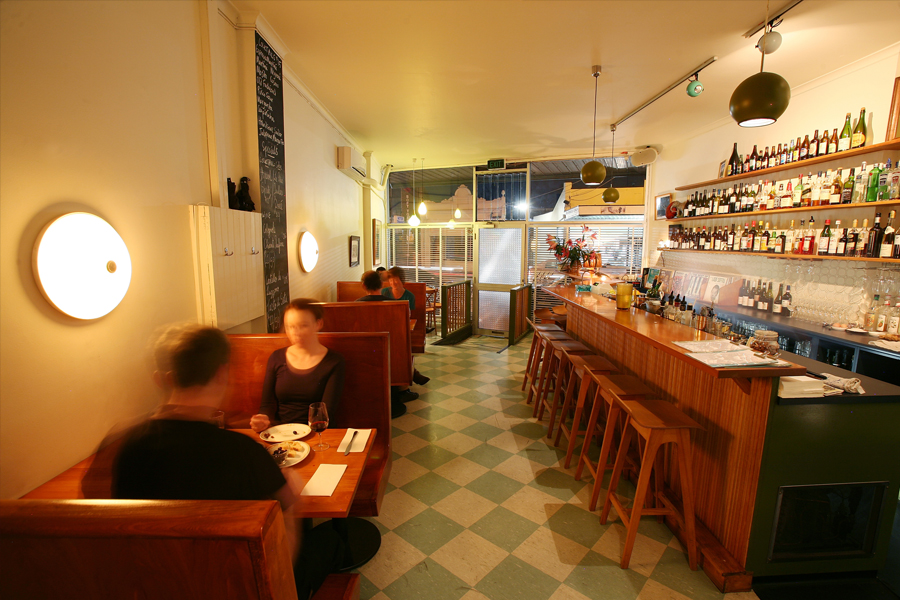 5. LongPlay
This North Fitzroy bar is full of twists, turns, and surprises; not the least of which is a fully-functional miniature cinema in the back. The 30-seat cinema is available for hire every night of the week, and frequently the host of intimate movie screenings and cozy live music performances.
Out front, LongPlay has some of Melbourne's best tin-shakers adeptly serving a full range of classic and contemporary cocktails, as well as a kitchen slinging Mediterranean inspired share plates and bar nibbles.
Address: 318 St Georges Rd, Fitzroy North VIC 3068
Phone: +61 423 115 774
Trading Hours: Mon-Wed 6pm-11pm, Thu 6pm-12am, Fri-Sun 6pm-1am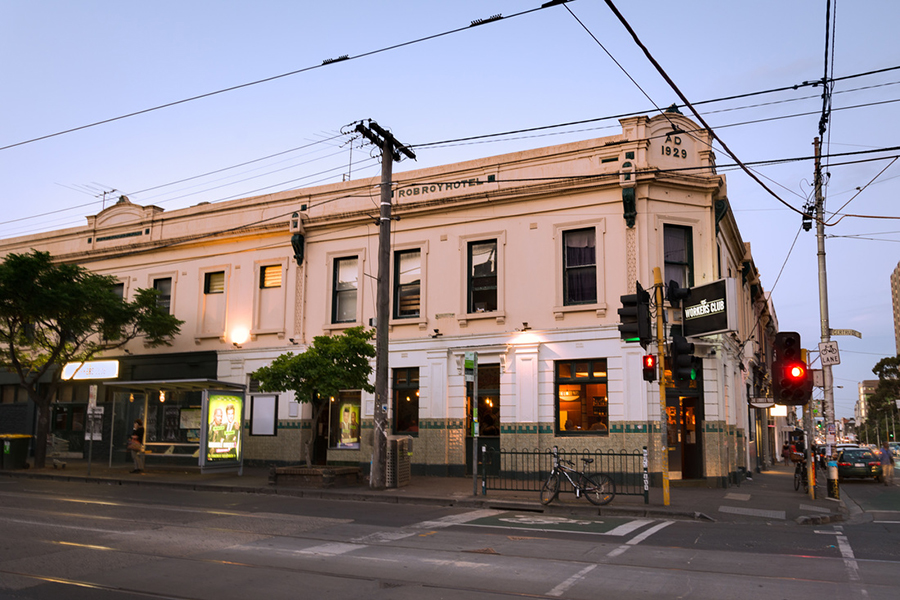 6. The Workers Club
Take a classic Melbourne pub with a comfort food dominated menu and a tap list featuring all the usual suspects, add a diverse line-up of musical talent, and a deceptively large band room to host said talent, and you've got The Workers Club.
Parked on a bustling Fitzroy corner, they crank out live music seven days a week from all sorts of local and international acts, catering to pretty much all musical sensibilities. Be sure to join them every Monday for the best party in Fitzroy, complete with cheap beer, good food, and great tunes.
Address: 51 Brunswick St, Fitzroy VIC 3065
Phone: +61 3 9415 6558
Trading Hours: Mon-Sun 12pm-1am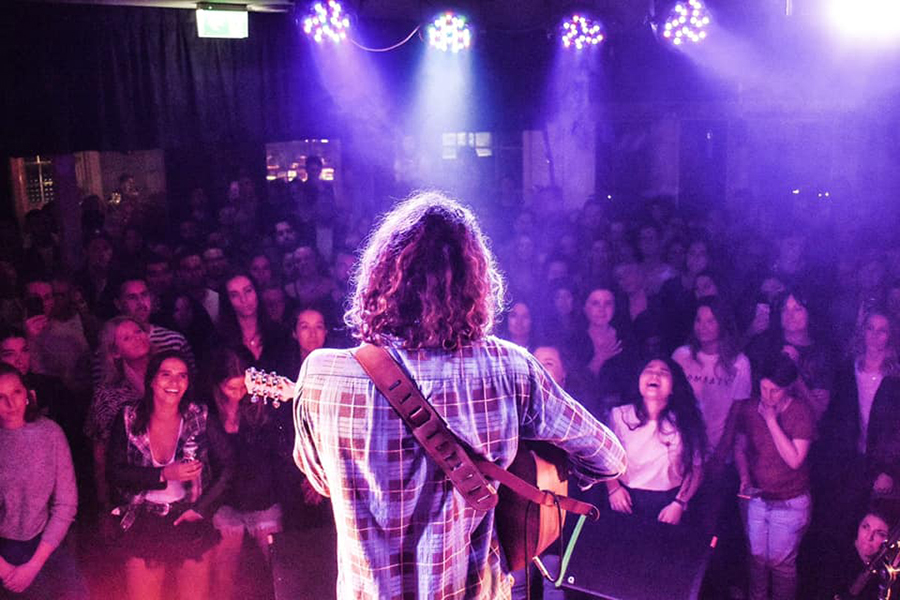 7. The Grace Darling Hotel
In a city with a rich history of debased revelry and merrymaking, The Grace Darling Hotel has seen it all—she is Melbourne's second oldest pub, after all.
These days, The Grace stands proud as a modern inner-city pub, replete with nautical wallpaper and candlelit bar that serves as a tasteful reminder of the days of yore. The two band rooms have transformed the venue into a mainstay on the local live music circuit, and play host to a range of emerging and established artists.
Address: 114 Smith St, Collingwood VIC 3066
Phone: +61 3 9416 0055
Trading Hours: Mon-Tue 12pm-12am, Wed-Sat 12pm-1am, Sun 12pm-11pm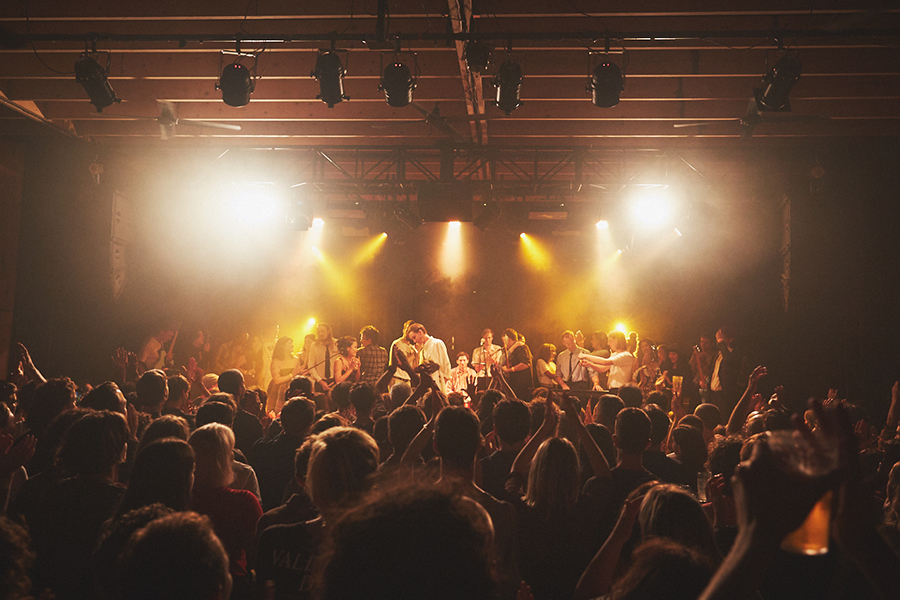 8. Howler
A sprawling garden lounge with a soaring glass ceiling, the best burgers in town (allegedly) and a solid line-up of local craft beer, AND a state of the band room hosting some of the hottest acts around: What more could you want from a live music bar in Melbourne?
Howler is your one-stop-shop for all things music, food, and fun in Australia's hippest city. They even have a separate taco and tequila bar and jazz on Sundays. Need we say more?
Address: 7-11 Dawson St, Brunswick VIC 3056
Phone: +61 3 9077 5572
Trading Hours: Mon-Wed 5pm-11pm, Thu-Fri 5pm-1am, Sat 2pm-1am, Sun 2pm-11pm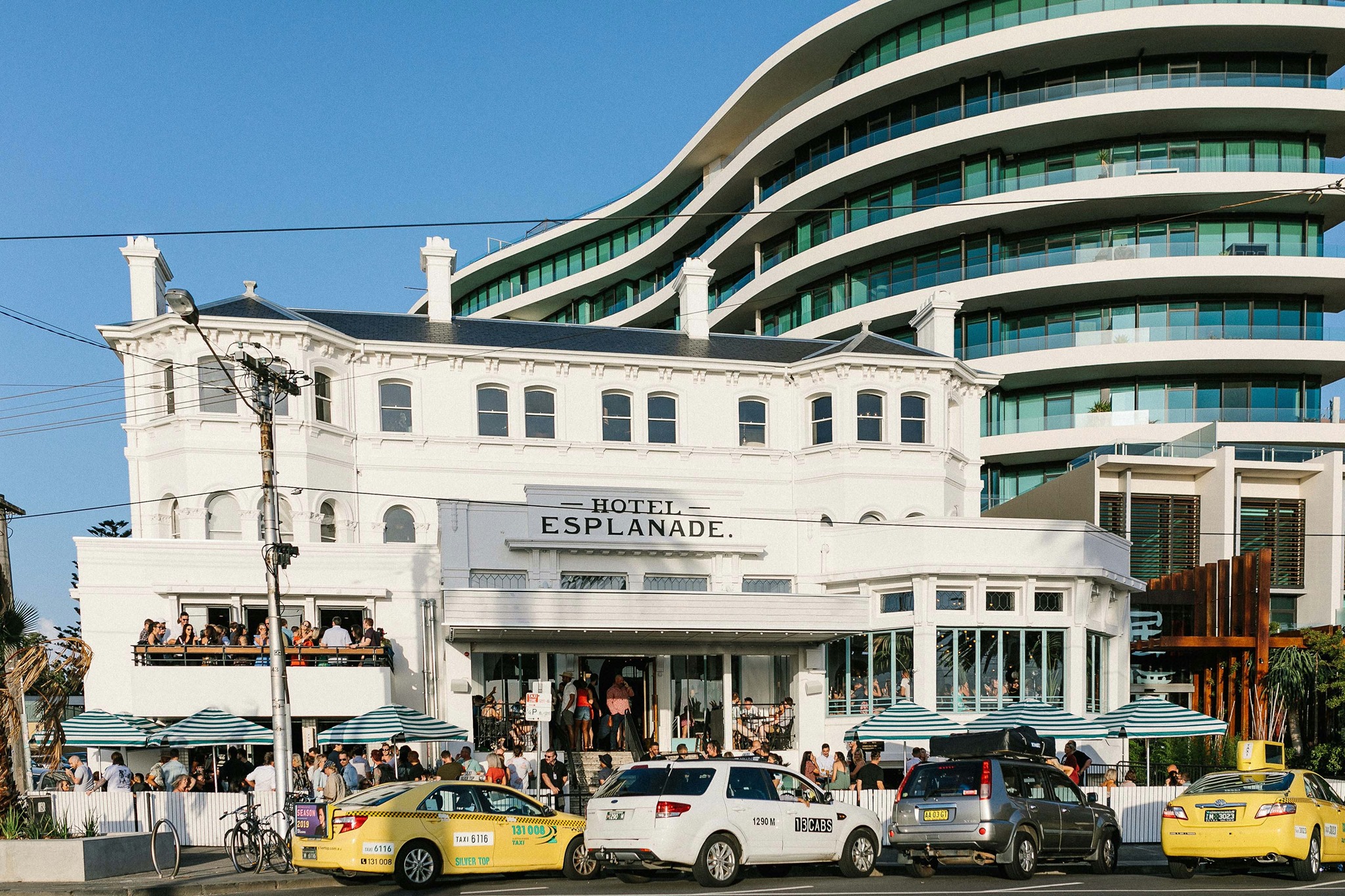 9. The Espy
140 years of history came roaring back to life in 2018 when the Esplanade Hotel—the beloved seaside establishment known affectionately as The Espy—reopened after a massive reno.
The new venue features 12 bars, 2 restaurants, and 3 stages spread its sprawling 5-levels, some of which have never before been open to the public. Despite the extensive renovations, at least two things remained intact: its status as St Kilda's home of live music, and the legendary Gershwin room, hallowed ground for the Melbourne music scene.
Address: 11 The Esplanade, St Kilda Melbourne, VIC 3182
Phone: +61 3 8598 9079
Trading Hours: Mon-Sun 12pm 'til late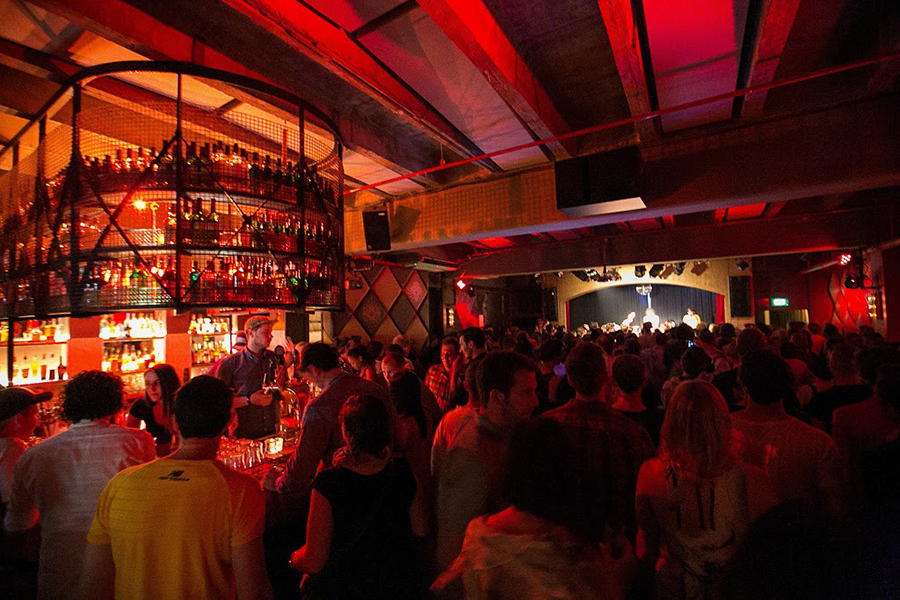 10. The Toff in Town
The Toff in Town is a lot of things: a suave and seductive late-night bar, a hideout in the middle of the CBD, a place to grab a coveted train carriage booth and enjoy a meal and a cocktail… but it's a live music venue first and foremost, and one of the best places to catch a show in the CBD.
This approachable and eclectic bar was pivotal in revitalising the live music scene in Melbourne and continues to offer a stacked roster of top-notch local and international talent.
Address: 2f/252 Swanston St, Melbourne VIC 3000
Phone: +61 3 9639 8770
Trading Hours: Sun-Thu 5pm-3am, Fri-Sat 5pm-5am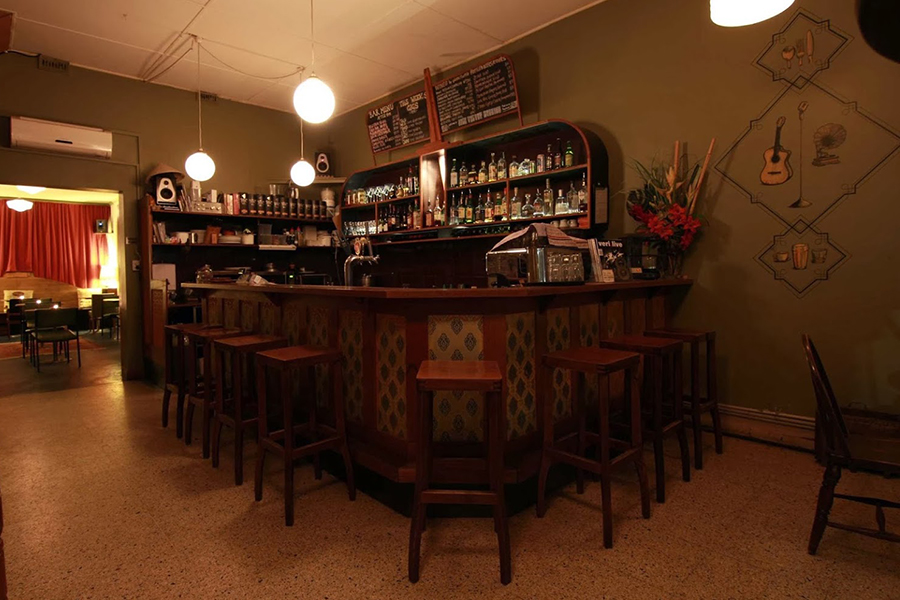 11. Some Velvet Morning
Comfy cafe by day, intimate gig space by night; Some Velvet Morning is Melbourne's ultimate retro live music bar. The all-acoustic tunes happen out the back on a small fold-out stage which is frequently graced by some of the most talented blues, folk, and jazz artists in the city.
Upfront, the bar is stocked with local brews, wine, and spirits, three rotating taps pour an ever-changing variety of local craft beer, and the kitchen serves delicious Greek street food.
Address: 123 Queens Parade, Clifton Hill VIC 3068
Phone: +61 406 802 141
Trading Hours: Tue-Wed 4pm-11pm, Thu-Sat 4pm-1am, Sun 4pm-10pm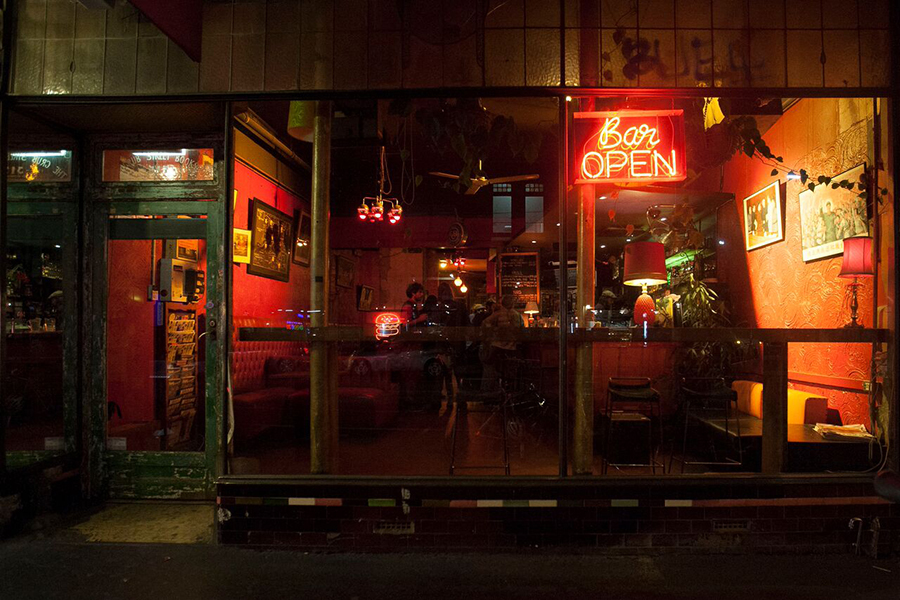 12. Bar Open
Folks yearning for the old Fitzroy will find a home away from home in Bar Open, Brunswick St's notorious (in all the right ways) pub with a flair for roots and rock'n'roll.
The band room comes alive 6 nights a week with acts spanning a range of genres from funk to punk and back. With a beer garden that screams for summer days, a fireplace to warm your bones on a winter's night, Bar Open is open till late every night.
Address: 317 Brunswick St, Fitzroy VIC 3065
Phone: +61 3 9415 9601
Trading Hours: Mon-Fri 4pm-3am, Sat 3pm-3am, Sun 3pm-2am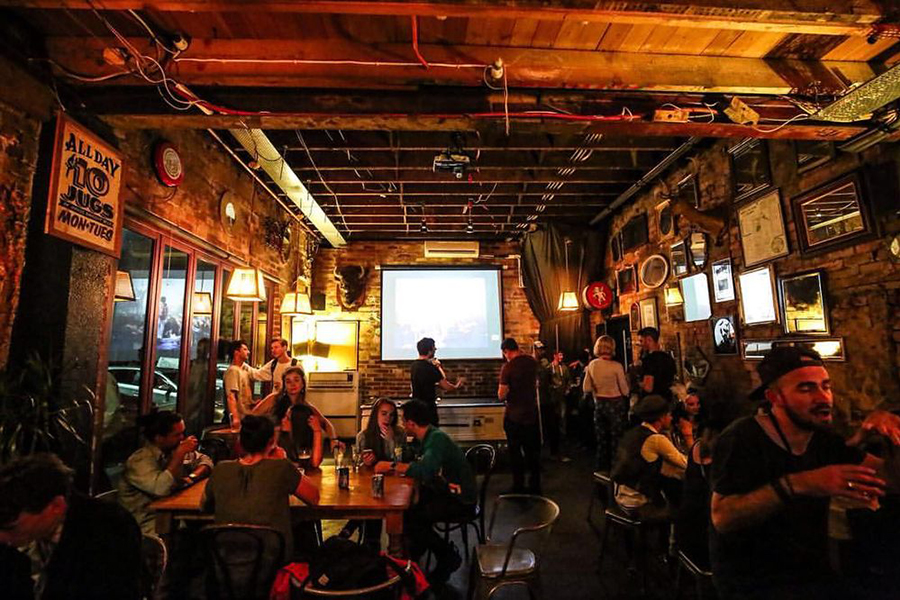 13. The Evelyn
A staple in the Melbourne live music scene, The Evelyn Hotel is a longstanding pub renowned for cheap drinks, good times, and shows every day of the week.
The band room holds up to 350 punters, and over the years has been host to an impressive roster of homegrown and international artists. Alongside its status as a live music icon, The Ev is defined by its laid back vibe—it's not uncommon to spot the talent hanging out at the bar before and after shows.
Address: 351 Brunswick St, Fitzroy VIC 3065
Phone: +61 3 9419 5500
Trading Hours: Mon-Sun 12:30pm-1:30am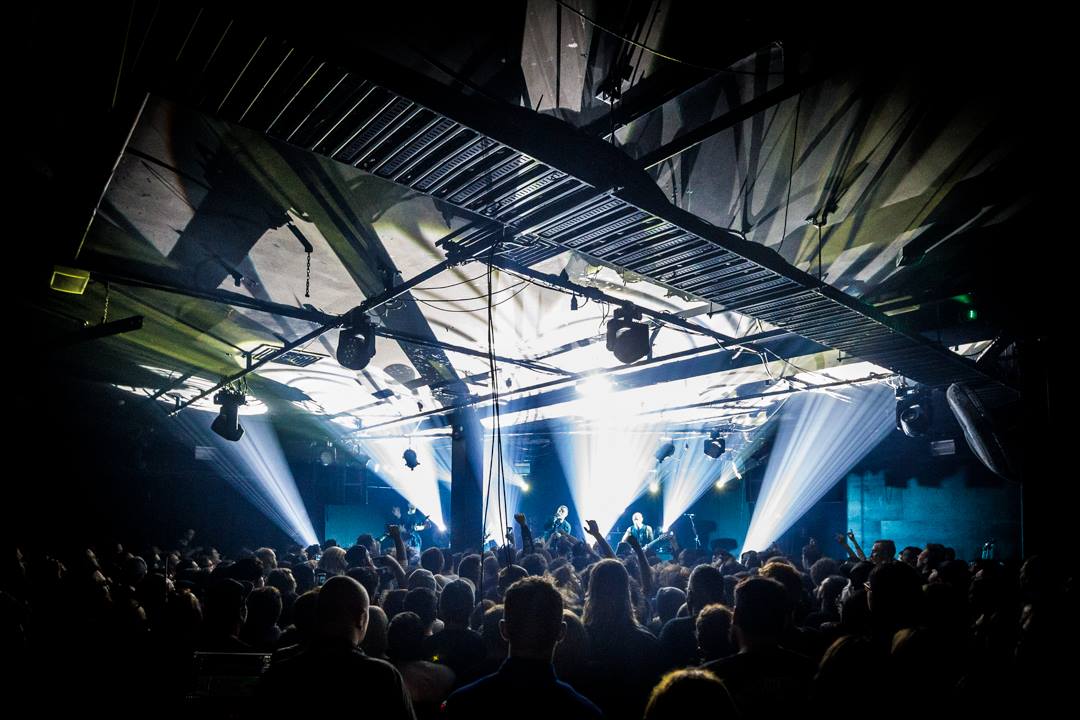 14. The Prince Bandroom
You wouldn't be remiss to call The Prince Bandroom Melbourne's quintessential live music venue. Part of the greater Prince Hotel complex, TBP has been a hot spot for live music since the 70s and is well deserved of its legendary status as one of Melbourne's best known and best-loved venues.
Gig-goers flock to The Prince every weekend, and they've been host to the likes of Coldplay, Jack Johnson, Goldfrapp, and Lenny Kravitz to name just a few.
Address: 29 Fitzroy St, St Kilda VIC 3182
Phone: +61 3 9536 1111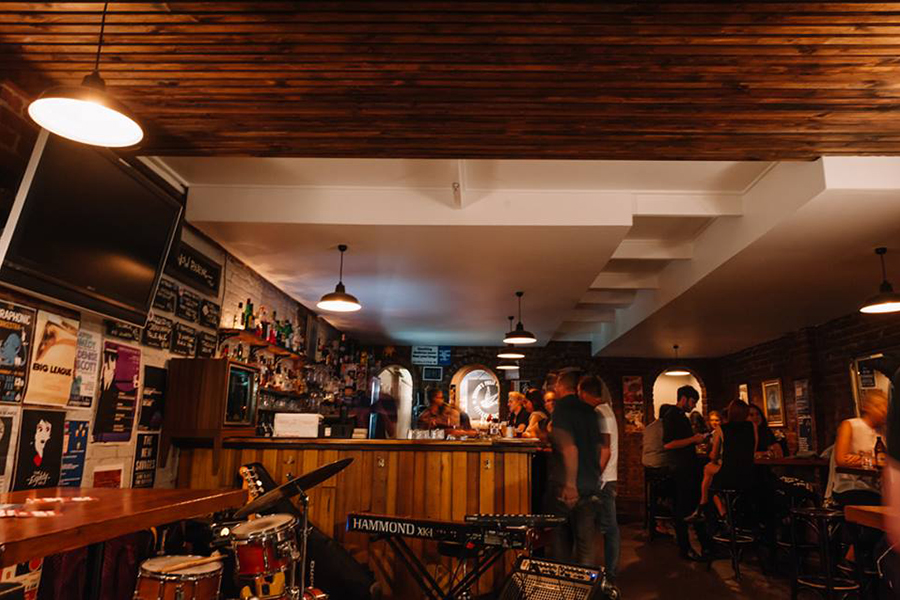 15. The Catfish
Billed as Fitzroy's best-kept secret, The Catfish slings good booze, Philly Cheese Steaks worth telling your friends about, and great live music; all without a drop of pretence.
There's comedy every Tuesday, live blues every Wednesday and a regular lineup of the city's top local bands and talent from abroad. Since opening their doors in 2013, The Catfish has become a buzzing mainstay in Melbourne's small bar and live music scene.
Address: 30 Gertrude St, Fitzroy VIC 3065
Phone: +61 3 9417 6420
Trading Hours: Mon-Sat 12pm-1am, Sun 12pm-10pm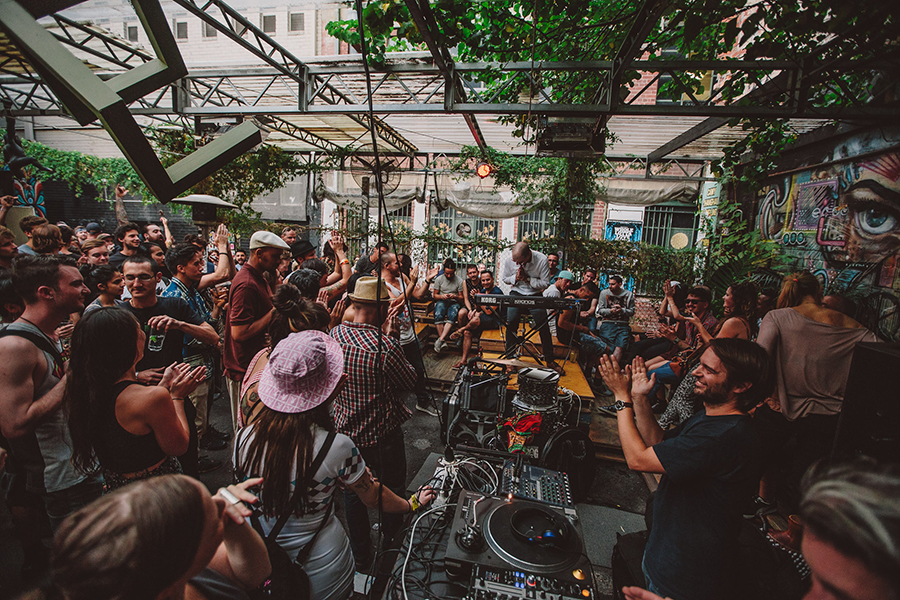 16. Section 8
It's got a few names: a container in a carpark; the pop-up bar that won't die… but officially it's known as Section 8. And to those in the know, it's also known as one of the best damn times in Melbourne.
Since 2006 these guys have played host to a regular supply of Aussie hip-hop artists and DJs, served as the venue for countless dance-offs and basketball shootouts, and have become certified experts at bringing the good times and sunshine.
Address: 27-29 Tattersalls Lane Melbourne, VIC 3000
Phone: +61 430 291 588
Trading Hours: Mon-Wed 10am-11pm, Thu-Fri 10am-1am, Sat 12pm-1am, Sun 12pm-11pm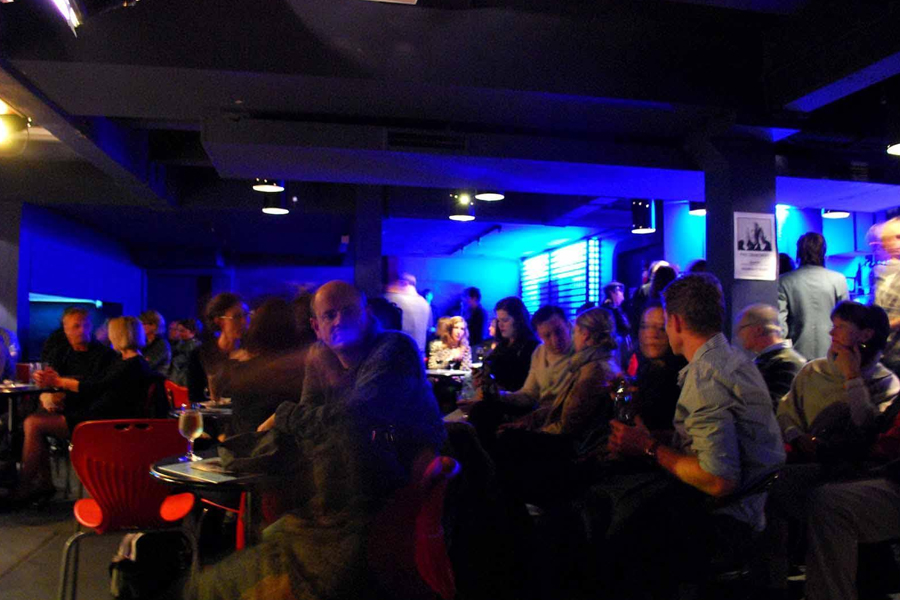 17. Bennetts Lane Jazz Club
It ain't a small feat to be deemed "the world's best jazz club" by Lonely Planet. But that's exactly the designation Melbourne's own Bennetts Lane Jazz Club received.
Among countless other accolades, official and otherwise, Bennetts Lane is a regular venue for the Melbourne Jazz Festival and has hosted some of the biggest names in music ever—Prince, Harry Connick Jnr., The Cat Empire and plenty other greats have graced their stage. In their almost 30-year history, the ethos has been constant and simple: the music always comes first.
Address: 25 Bennetts Lane Melbourne, VIC 3000
Phone: +61 412 063 570
Trading Hours: Mon-Sun 8pm-1am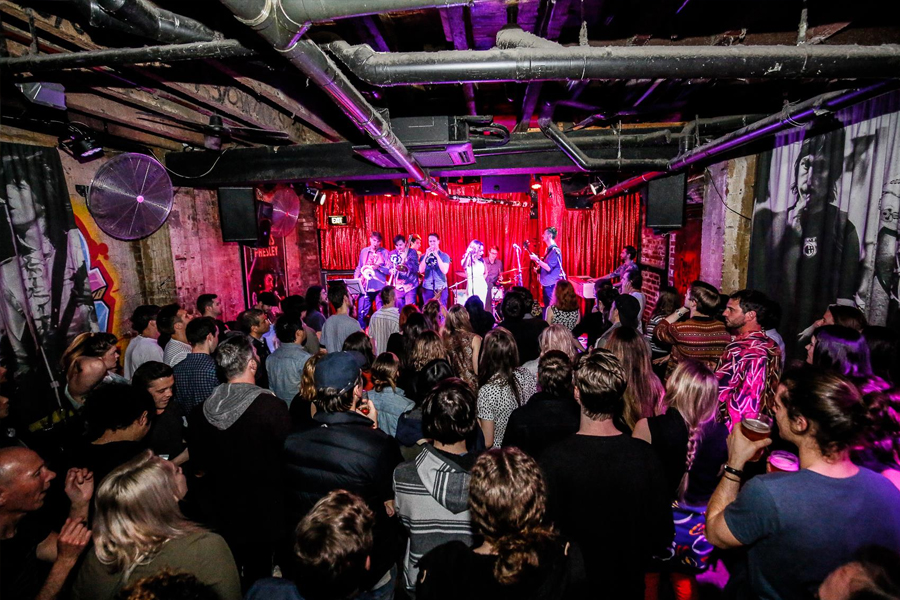 18. Cherry Bar
The appeal of Cherry Bar, according to staff and regulars alike, is straightforward: it's "pretty much the best rock n roll bar in the world". A veritable Melbourne institution, they recently closed the doors of their founding location in ACDC Lane after an almost 20-year stint… only to move 400m down the road.
Catch them at their new digs for soul on Tuesdays, blues on Sundays, live acts every Friday and Saturday night, and a stiff drink and a guaranteed place to hide every night of the week.
Address: 68 Little Collins St, Melbourne VIC 3000
Phone: +61 3 9639 8122
Trading Hours: Wed & Sun 5pm-3am, Thu 5pm-5am, Fri-Sat 5pm-7am
Melbourne's Best Purpose-Built Live Music Venues and Stadiums
Alrighty, on to the big boys. The venues below are where you'll catch Melbourne's largest shows. Some of the most recognisable names in music have played at these theatres and stadiums, and they all excel at turning a concert into a spectacle you won't forget any time soon.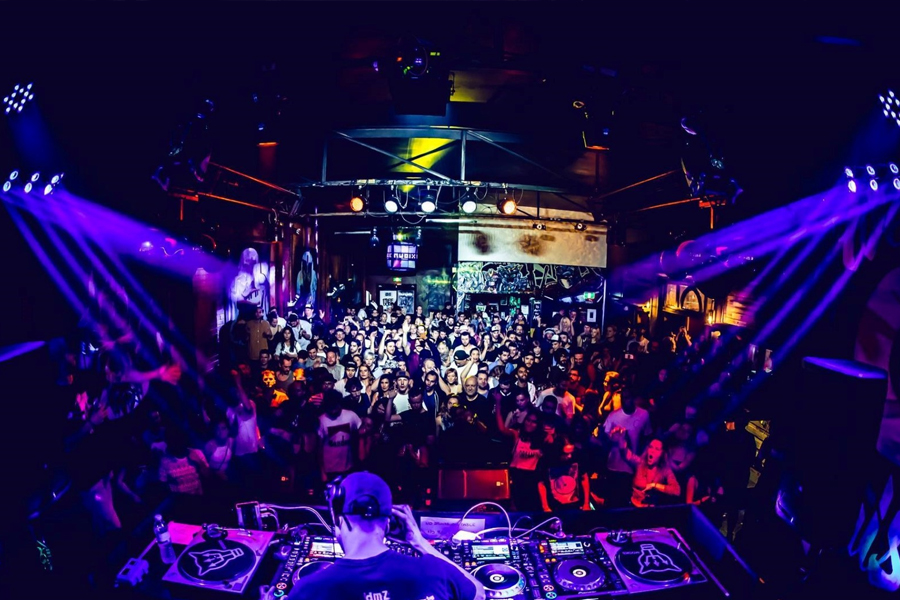 19. Rubix Warehouse
If Melbourne subculture had a physical home, it might just be Rubix Warehouse. With walls adorned with the work of talented local street artists and a dim industrial vibe, the venue successfully blurs the lines between edgy underground funhouse and high-tech warehouse club.
They keep Melbourne music lovers busy with regular gigs from international touring acts, DJs, and local bands.
Address: 36 Phoenix St, Brunswick VIC 3056
Phone: +61 405 521 370
Trading Hours: Fri-Sat 9pm-3am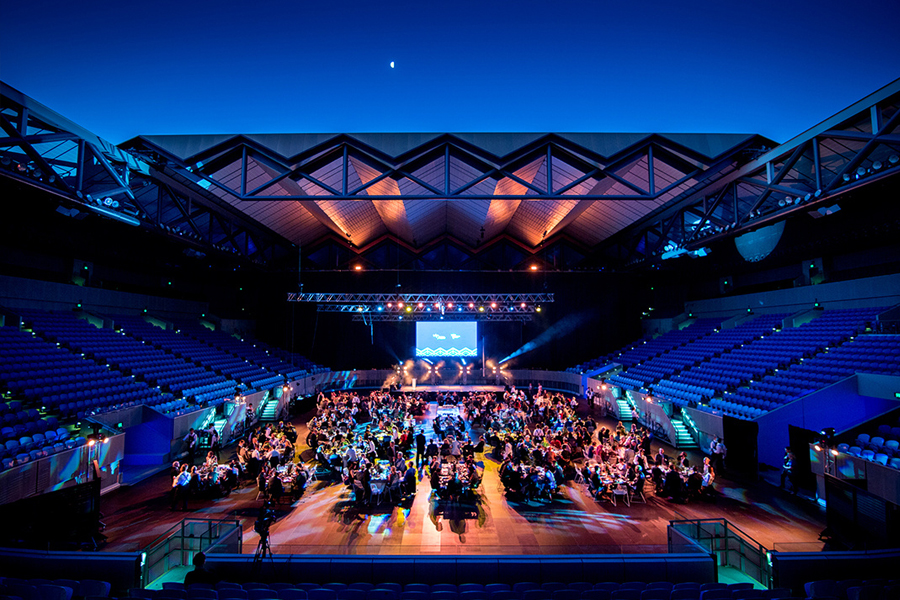 20. Margaret Court Arena
Most commonly known as a sporting venue, Margaret Court Arena is also known to throw a banging party from time to time.
Space for 6,500 punters and a retractable roof to help relieve the intense summer heat makes it one of the venues in Melbourne to catch a proper stadium show. They've hosted some big name artists, too: Bob Dylan, Hilltop Hoods, The Black Keys, and Tash Sultana are just a few names on their extensive list of past performers.
Address: Melbourne Park Melbourne, VIC 3001
Phone: +61 3 9286 1600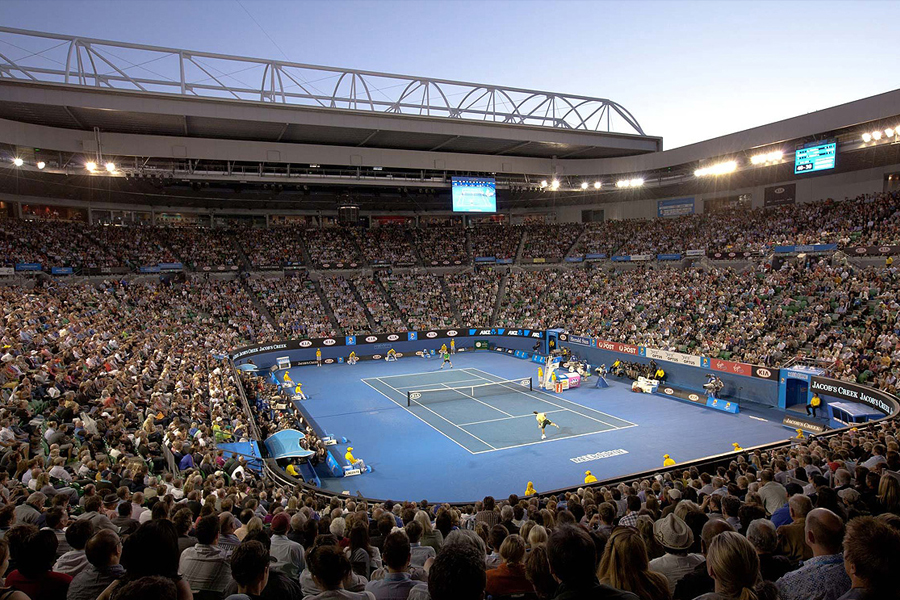 21. Rod Laver Arena
If you're heading to a big-ticket live music show in Melbourne, chances are it'll be at Rod Laver Arena. Since their first show—AC/DC back in '88, no biggie—they've put on so many world-class concerts that the list of artists who haven't played at the Rod is longer than the list who have.
Justin Timberlake scored the record for highest attendance (16,183). Metallica and Bruce Springsteen round out the top 3, both nipping closely at JT's heels.
Address: Olympic Blvd, Melbourne VIC 3001
Phone: +61 3 9286 1600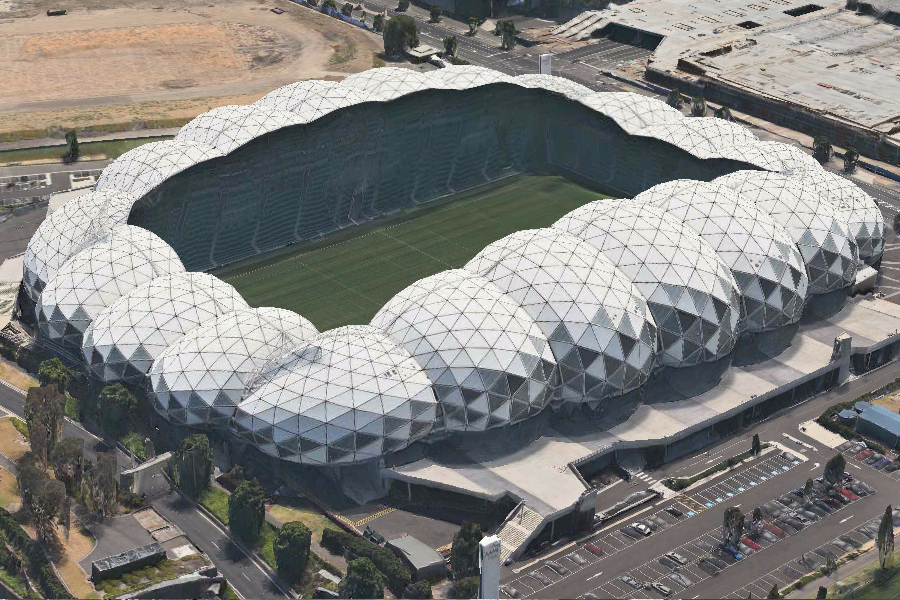 22. AAMI Park
AAMI Park popped their live music cherry back in 2011 when they hosted the Foo Fighters and more than 60K punters over two nights. There's more focus on sports events at this Melbourne stadium, but they hold their own against landmark neighbours like the MCG and Rod Laver Arena as one of the city's premier stadium venues for live music.
When they do put on a show, however, they don't muck around; they have both Queen and Elton John coming in 2020.
Address: Olympic Blvd, Melbourne VIC 3000
Phone: +61 3 9286 1600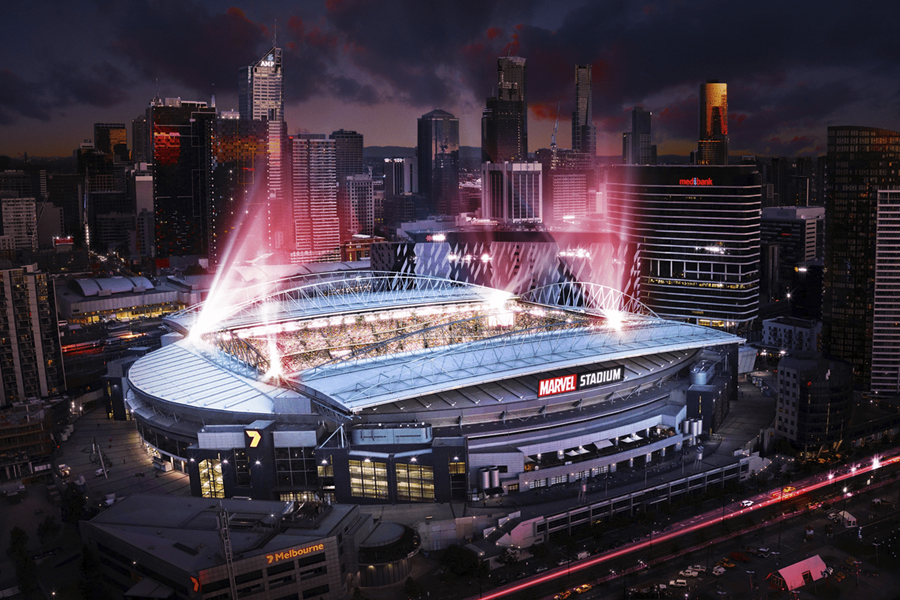 23. Marvel Stadium
Located smack-bang in the middle of the CBD, Marvel Stadium is Melbourne's sexiest stadium. (Ah, hang on, is that a thing? Well we're making it a thing!)
Over its 20-year history, Melbourne's sexiest stadium has hosted some huge shows from top acts like Eminem, AC/DC, Bon Jovi, and Taylor Swift. Colosseum-style seating induces a primal excitement among the audience, only now instead of screaming for gladiator blood and guts, punters now scream for Adele's encore.
Address: 740 Bourke St, Docklands VIC 3008
Phone: +61 3 8625 7700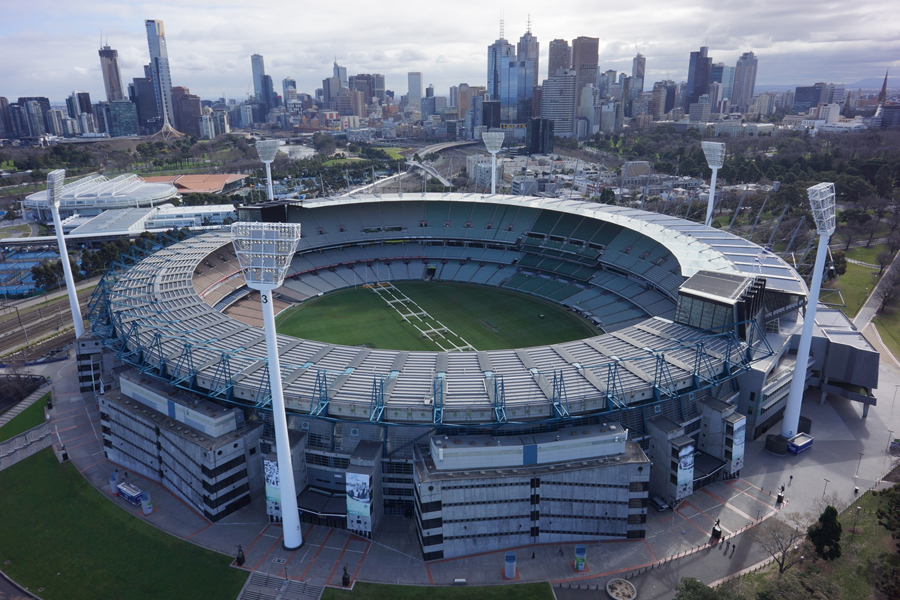 24. MCG
The mother of all Melbourne stadiums, the venue to which all other venues owe an undying respect; nothing comes close to the MCG. For generations, Melbournians have flocked to the 'G to witness moments they'll remember forever; mostly at sporting matches, but also at packed-to-the-rafters concerts.
More than just a stadium, the MCG is the beating heart of Melbourne; a symbol of Aussie culture, and sacred ground to countless Melbournians.
Address: Brunton Avenue Richmond, VIC 3002
Phone: +61 3 9657 8888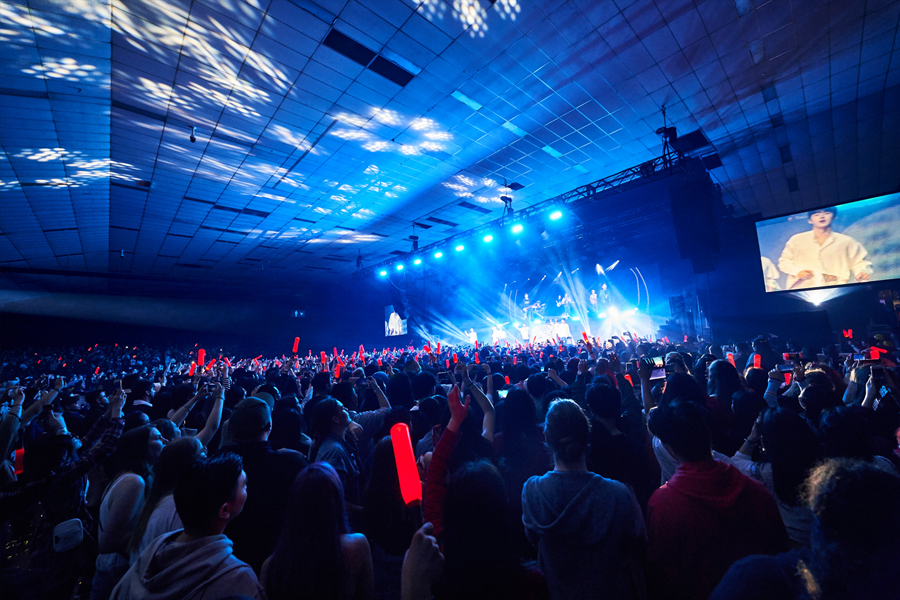 25. Festival Hall
Festival Hall has a long and storied history and has served as the venue for concerts and sporting events (notably boxing, earning it the nickname "the House of Stoush") for over 100 years.
Nowadays, the venue puts on some of the best live music shows in Melbourne, catering up to 5,400 gig-goers. Notable acts include The Red Hot Chili Peppers, and Rage Against The Machine, as well as some Aussie faves like Powderfinger and Lorde (we know, technically a Kiwi, but we all secretly wish she was 'Strayan, don't we?).
Address: 300 Dudley St, West Melbourne, VIC 3003
Phone: +61 3 9329 9699
Trading Hours: Mon-Fri 9am-4:30pm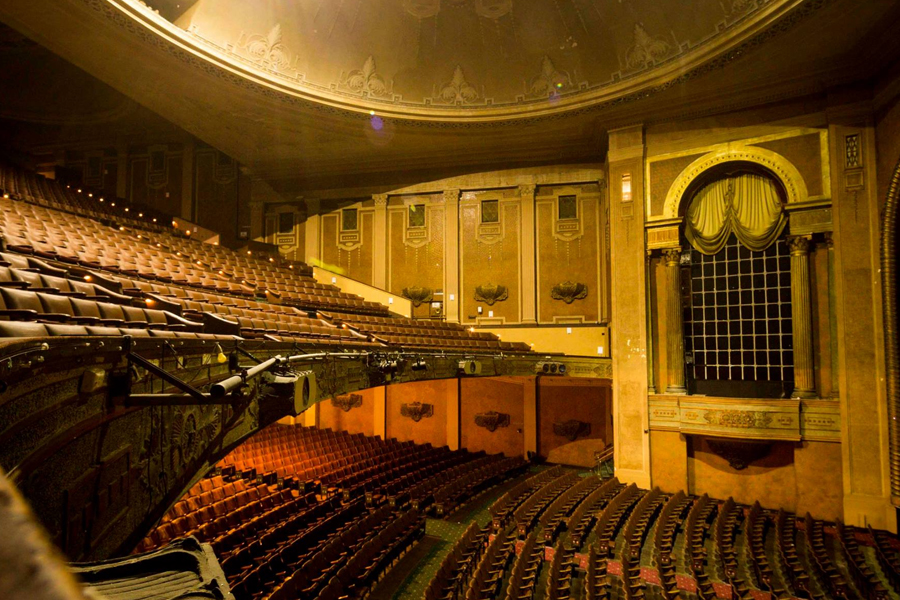 26. Palais Theatre
Complete with an ornate arched roof and twin domed towers, the Palais Theatre is an icon of the eclectic Art Deco architecture of the 1920s and the largest seated theatre in the country.
They've been keeping crowds entertained since the 20s, too, and they're exceptionally good at what they do. Their line-up is constantly full of local and international live music, comedy, and concerts.
Address: Lower Esplanade, St Kilda VIC 3182
Phone: +61 3 8537 7677
Trading Hours: Mon-Fri 9am-5pm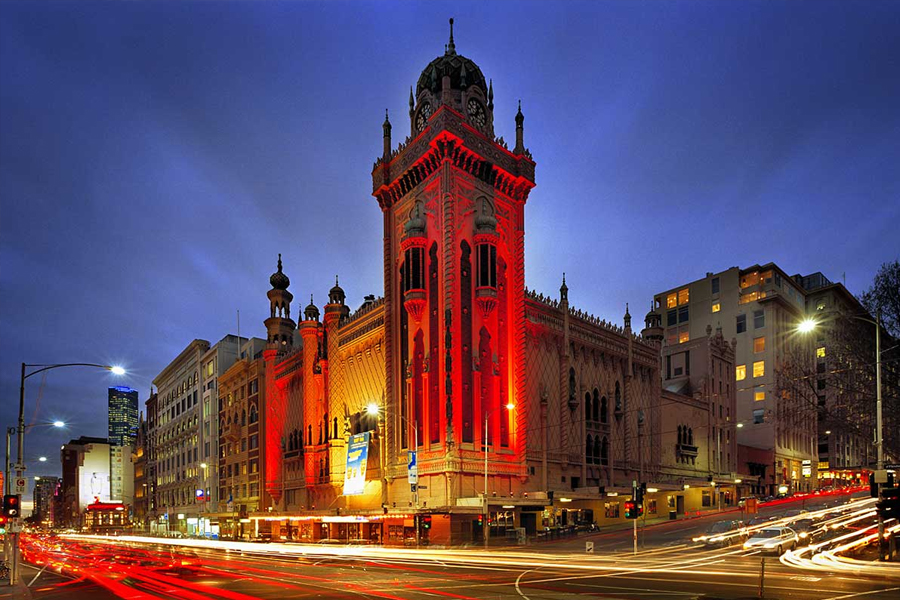 27. Forum Theatre
Another icon of early 20th century Melbourne, the Forum Theatre is one of the city's top stops for live music. Oasis, Tame Impala, Midnight Oil, and tons of other huge artists have graced the stage, and they continue to welcome artists from all stripes.
As a venue, it's magnificent and imposing: Roman statues and mosaic tile facades make the atrium resemble a Florentine walled garden, and the atmospheric theatre is made complete by hundreds of lights in the twilight-blue ceiling that twinkle like stars.
Address: 154 Flinders St, Melbourne VIC 3000
Phone: +61 1300 111 011
Trading Hours: Mon-Fri 9am-5:30pm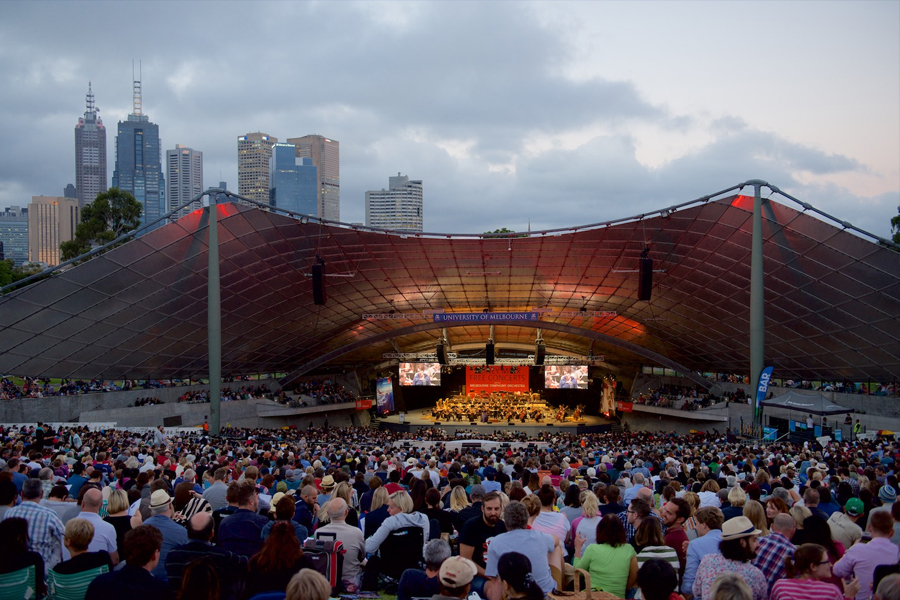 28. Sidney Myer Music Bowl
If you like your concerts on the lawn, look no further than the Sidney Myer Music Bowl, Melbourne's best outdoor live music venue.
Located on the grounds of the Kings Domain, the Sid's been part of the city's entertainment scene for decades. They've hosted countless world-class acts, and continue to offer a stacked line-up of shows for Melbourne music lovers.
Address: Kings Domain Gardens, Linlithgow Ave, Melbourne VIC 3000
Phone: 1300 182 183
Trading Hours: Mon-Sat 6pm-11pm, Sun 12pm-11pm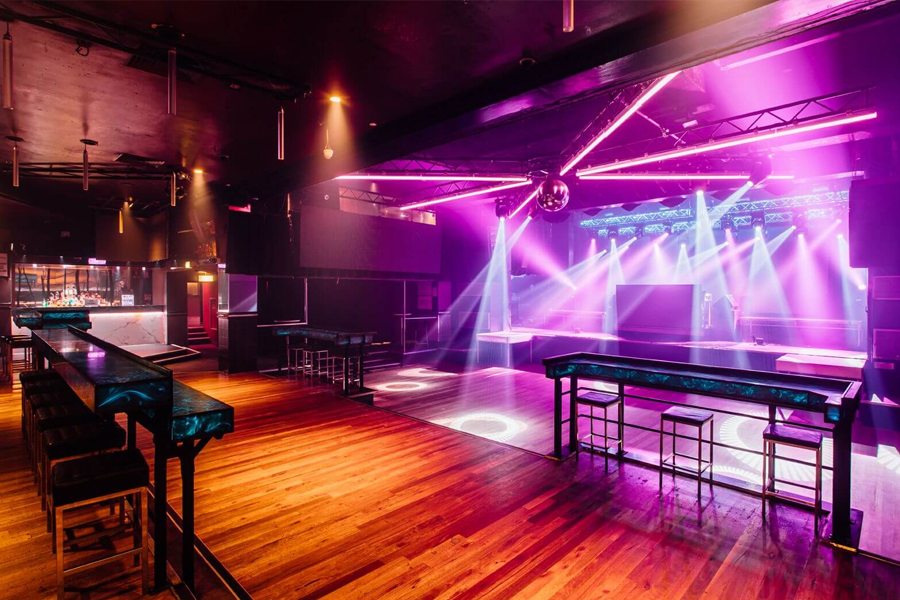 29. 170 Russell
Melbourne's premier mid-size live music venue, 170 Russell has been getting gig-goers dancing for more than 50 years.
Located right in the middle of the city, they put on some of the best local, national, and international acts in town. Shows range from indie-rockers to hip-hop to full-blown club nights.
Address: 170 Russell St, Melbourne VIC 3000
Phone: +61 3 9639 4000
Trading Hours: Mon-Wed 10am-4pm, Thu 10am-4pm & 10pm-4am, Sat 12am-4pm & 10pm-4am
You'll also like:
9 Best Late Night Eats in Melbourne
11 Best Op Shops in Melbourne For Vintage Clothing
17 Best Melbourne Barber Shops
General FAQs
What is the biggest live music venue in Melbourne?
The biggest live music venue in Melbourne is the MCG, which is capable of holding over 100,000 attendees.
What is the best area for live music in Melbourne?
The trendy coastal streets of St Kilda are among the best for live music in Melbourne. Here, you'll find classic venues like The Espy and The Palais Theatre.
Where can you see live music for free in Melbourne?
Many live music venues in Melbourne offer free shows throughout the week. These include The Workers Club and The Evelyn in Fitzroy.