KFC Piles it on for the Popcorn Chicken Slab
Never has there been a time when "available at select locations" has caused more angst. Kentucky Fried Chicken announced a new menu item and followed up that announcement with the dreaded "available from select KFC stores." What is the new item? The Popcorn Chicken Slab.
The item is described as "a bed of popcorn chicken on six soft dinner rolls, with tasty cheese and BBQ sauce." The Popcorn Chicken Slab is priced at $9.95. A KFC spokesperson explained to 7NEWS.com.au that KFC is "always looking for new ways to delight fans of the Colonel's finest, and we're excited to bring new and innovative menu items to our restaurants." If you're the sharing type, you can break apart the slab. According to Mail Online, "customers can order a slab as part of its 'combo for two' for $15.95, which includes two regular chips and drinks, or a 'feast' for $29.95, which comes complete with six tenders, six Original Recipe chicken, and two large chips." But let's be realistic, here. You're not going to order this to share. You know you want to pick the whole thing up and eat it like a giant sandwich.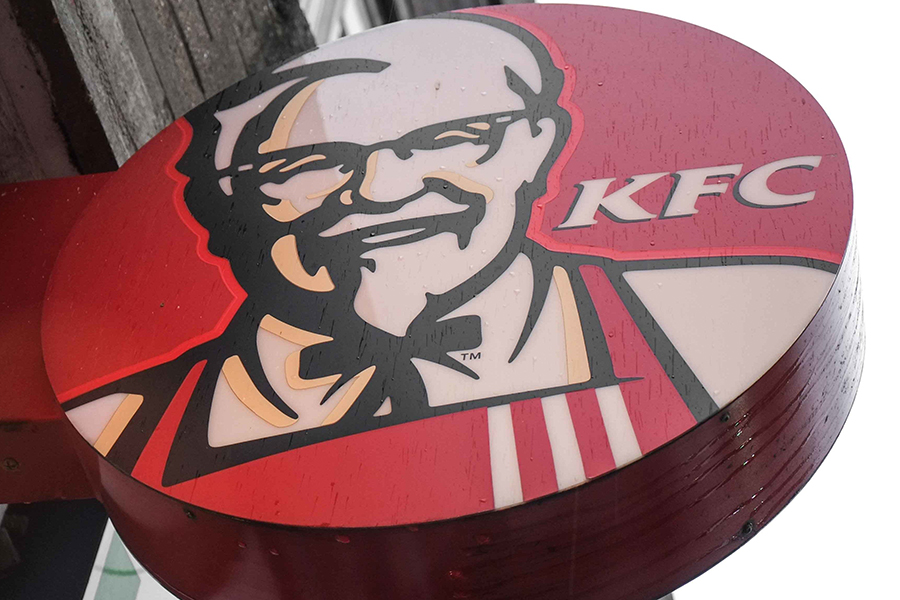 The slab is being tested in nine restaurants in the Ballarat area and is available as a part of KFC's online ordering app under the "New Products" section. The new offering joins the likes of KFC's recently released Slida Staker, Pop N Twister, and Hot or Not burger. And don't forget about the Fried Chicken Donut Burger, which slipped a seasoned chicken filet between two glazed donuts. If you've missed these items it might be because you haven't been checking the secret menu on the KFC app. To find the secret menu, download the app, select the restaurant nearest you, and tap "order." When the menu appears, drag the screen down and a cartoon Colonel Sanders will appear. Then just hold the screen for 11 seconds and you'll gain access to the secret menu. "It's a secret menu for a reason, so we encourage Aussies to download the KFC app and get scouring," says a spokesman. "The Colonel has more to reveal in the coming weeks, so keep your eyes peeled." In the meantime, if you're one of the lucky few in the Ballarat area, order the Popcorn Chicken Slab and see if you can handle it yourself