McDonald's 30 Days 30 Deals Calendar
In the iconic words of Ice Cube, 'today was a good day'. Perennial burger lords McDonald's have just rolled out their new 30 Days 30 Deals promotion and as sticklers for a bargain, we're here to spread the word. Running for the full 30 days of November, the promotion kicks off with a bang, with McDonald's offering $1 Big Macs all day.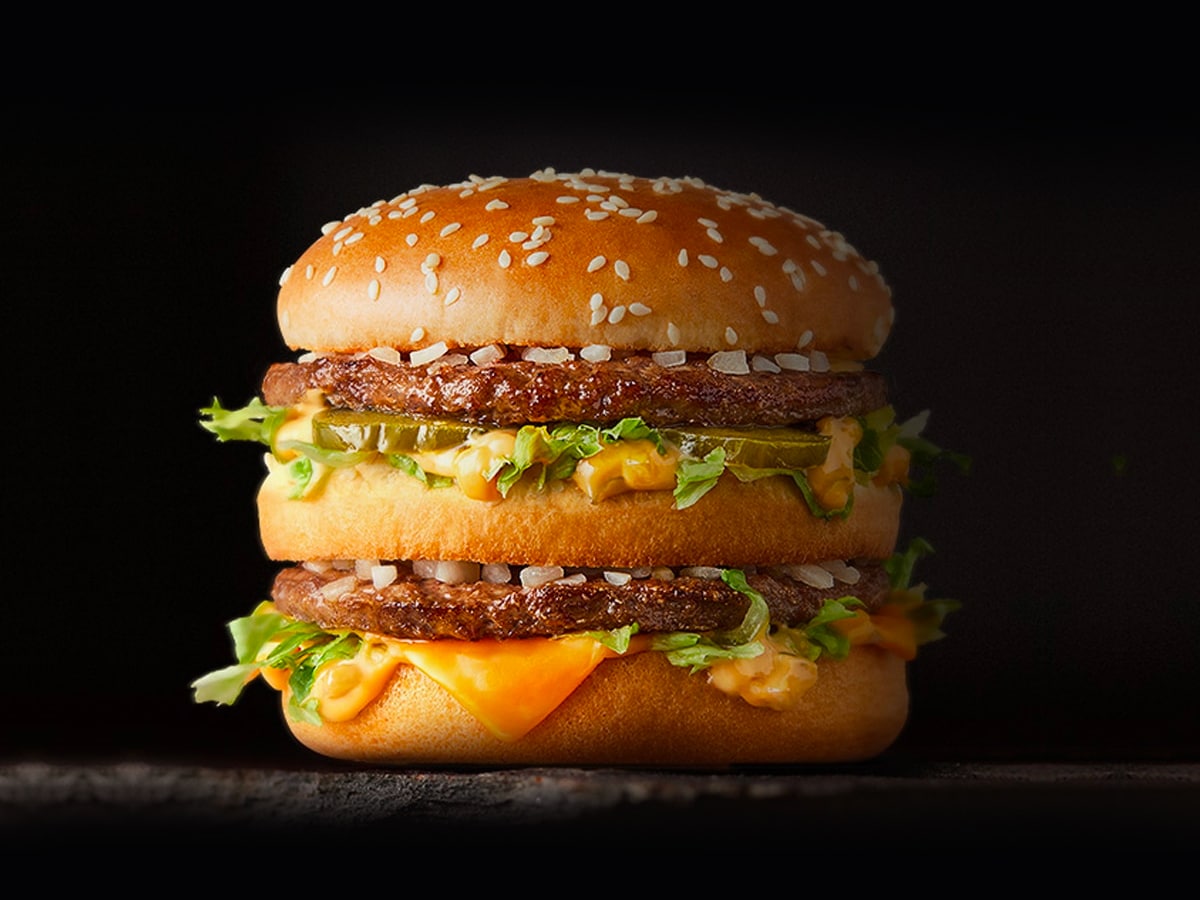 From 1-30 November, 30 Days 30 Deals will see 'distractingly good' deals hit Macca's restaurants across Australia. A new item will be on offer every day, including the return of fan favourites the $1 Big Mac, $1 Cheeseburger and $2 McFlurry, but there is a catch. In order to score the cheap eats, you need to get the digits flying. All the goodies will be available exclusively through the MyMacca's app.
"Now in its fourth year, 30 Days 30 Deals is all about bringing great value and great deals to our customers," Tobi Fukushima, Marketing Manager, McDonald's Australia said. "This year, we are serving up big savings on our most iconic products, as well as introducing new deals including 40% off purchases over $15 and the $2 Filet-O-Fish. November is a massive month for our customers, with every offer available for one day only on the MyMacca's app."
Best of all, Macca's has outlined the full schedule of food in advance, meaning you can plan out your monthly meal plan starting today. With 30 deals across 30 days, there's a lot on offer, but how much can you save? We've crunched the numbers, factoring in just what you'd pay if you were to score the daily deal every day for 30 days.
For $87 in total, you can score four Big Macs, two Large Fries, three McChickens, 13 small drinks, 13 small fries, four Quarter Pounders, eight cheeseburgers, 26 nuggets, two large sundaes, one Chicken 'n' Cheese burger, two double cheeseburgers, one apple pie, one large shake, one McFlurry and one Filet-o-Fish.
Naturally, you can't get all that in one go, that would be insane, but if you're willing to head into Macca's every day this month, this will be the collective saving you'll score. For the full rundown of McDonald's 30 Days 30 Deals, check it out below.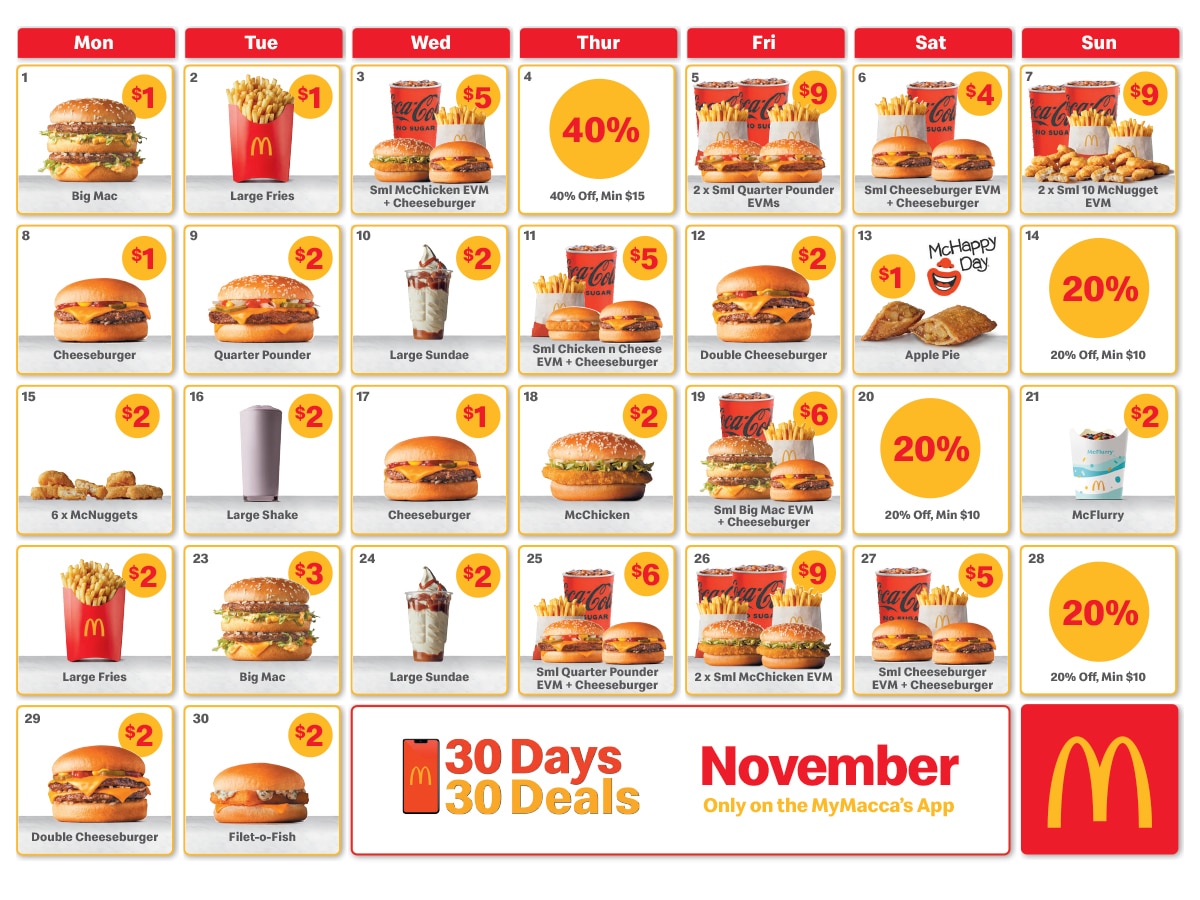 ---
Featured Video from Man of Many
---
You'll also like:
Wine Island is Coming Back to Sydney Harbour
40 Best Australian Lollies, Candy and Sweets
The Internet is Understandably Divided Over Domino's Cheesy Vegemite Pizza
---
Featured Video from Man of Many