Are Pizza Ovens Worth The Hype? We Test the Ooni Koda 16
They're everywhere. It doesn't matter which social media app, we're using, hardly a day goes by in which we don't see someone smugly pulling a delicious, Napoli-level creation out of their fancy little pizza oven. From celebrity chefs to carbohydrate connoisseurs, the pizza oven craze started popped up on social media a few years back, but it really ignited when the pandemic forced us to get creative with our cooking at home. Maybe it pulled on the nostalgic heartstrings of our first trip to Italy, or perhaps it was just the convenience of trying to replicate our favourite local slice; whatever the case, the thought of owning our very own pizza oven definitely became more tempting during lockdown. But rather than just writing you a list of cool-looking available models, we decided to call upon pizza oven royalty, Ooni, and see if it really was as easy as it looked.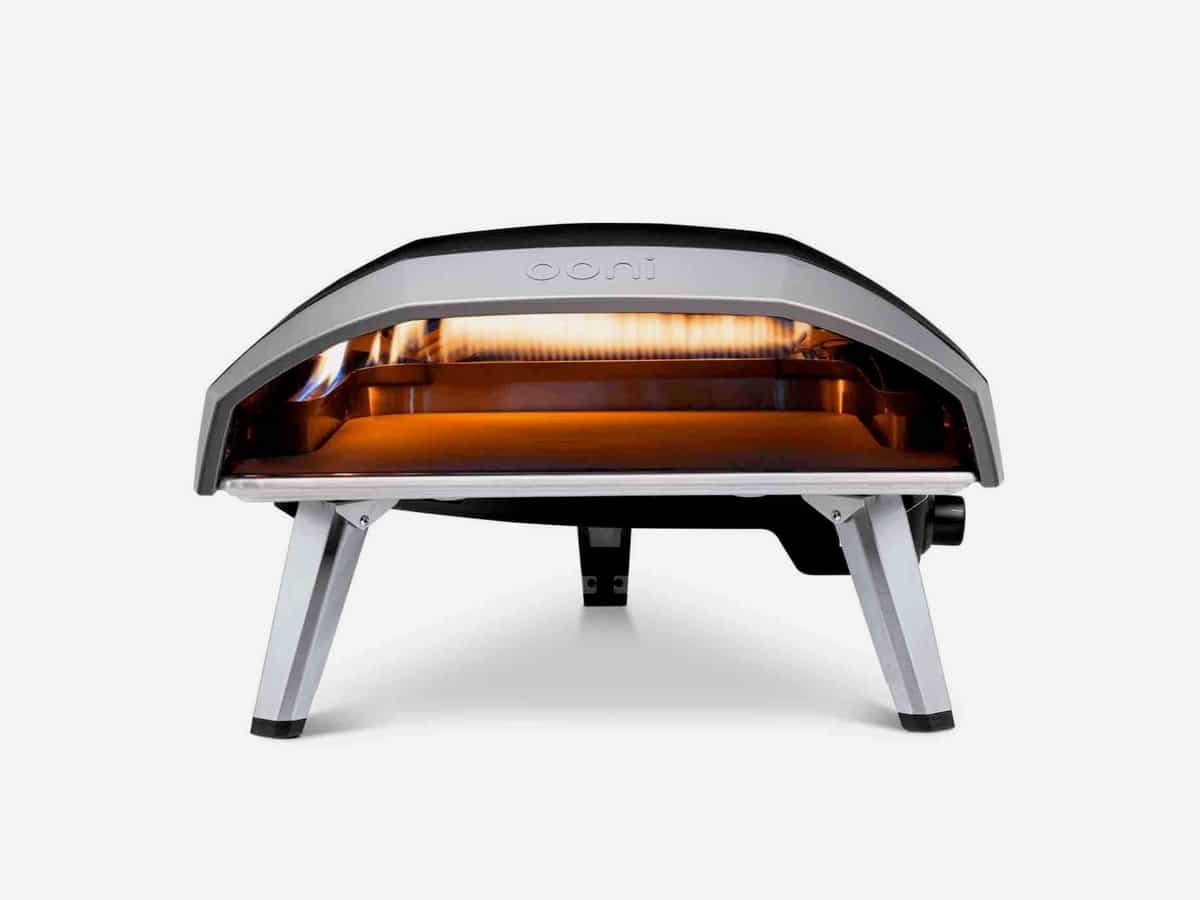 Ooni Koda 16 Set-up
The model we went for was the Ooni 16 (inch) Koda gas-powered pizza oven. While we liked the romance of the multi-fueled woodfire oven, the extra portability and more affordable price point was right in the Goldilocks zone. Of course, you can buy the smaller, Ooni 12 (inch) model, but if you're planning on feeding lots of mouths, larger pizzas will always win out.
Right out of the box, we were very impressed. Ooni takes its branding and quality control seriously, with the packaging and build quality being second to none. The unit has three legs that fold out, and once you slide in that stone base and hook up your gas tank, you're basically good to go.
The Scandinavian-designed unit is as sharp as a Polestar and looks good enough to display proudly without a cover. It features an L-shaped burner arrangement for easy turning, and the ceramic fibre insulation keeps the internal temps toasty while the exterior is safe from burning aspiring pizza chefs. We will say that the overall dimensions of 63 x 58 x 37cm and 17.8kg in weight were a bit heftier than expected, so make sure you have the space (and glute strength) when moving the Koda 16 between stations.
Making the Pizza
Full disclosure, our first attempt at making pizza dough was a bit of a nightmare. We followed the slightly time-specific recipe of pizza legend Vito Iacopelli but went a bit freestyle with the details, and the results produced some taco-sized blobs with most of our ingredients flying off the base into their fiery grave at the back of the Ooni.
Morale was relatively low at this point, but we heed the words of Tupac Shakur: "Strugglin' and striving, that's how the dough come." For the second attempt (a week of counselling later), we followed the same recipe but did EXACTLY what Vito told us to do, including weighing our dough balls to the exact gram. We also watched the YouTube video about ten times at half-speed, which helped extinguish some overwhelming dough-making anxiety. The result? Perfection. Each dough ball was easy to manipulate but with enough strength to stretch without tearing the base.
Our exact recipe was:
Poolish:
---
Featured Video from Man of Many
---
200 grams of water
5 grams of honey
5 grams of yeast
200 grams of 00 or AP flour
Pizza Dough:
Poolish, recipe above
300 grams of Manitoba flour or bread flour
200 grams of 00 or AP flour
300 grams of water
20 grams of salt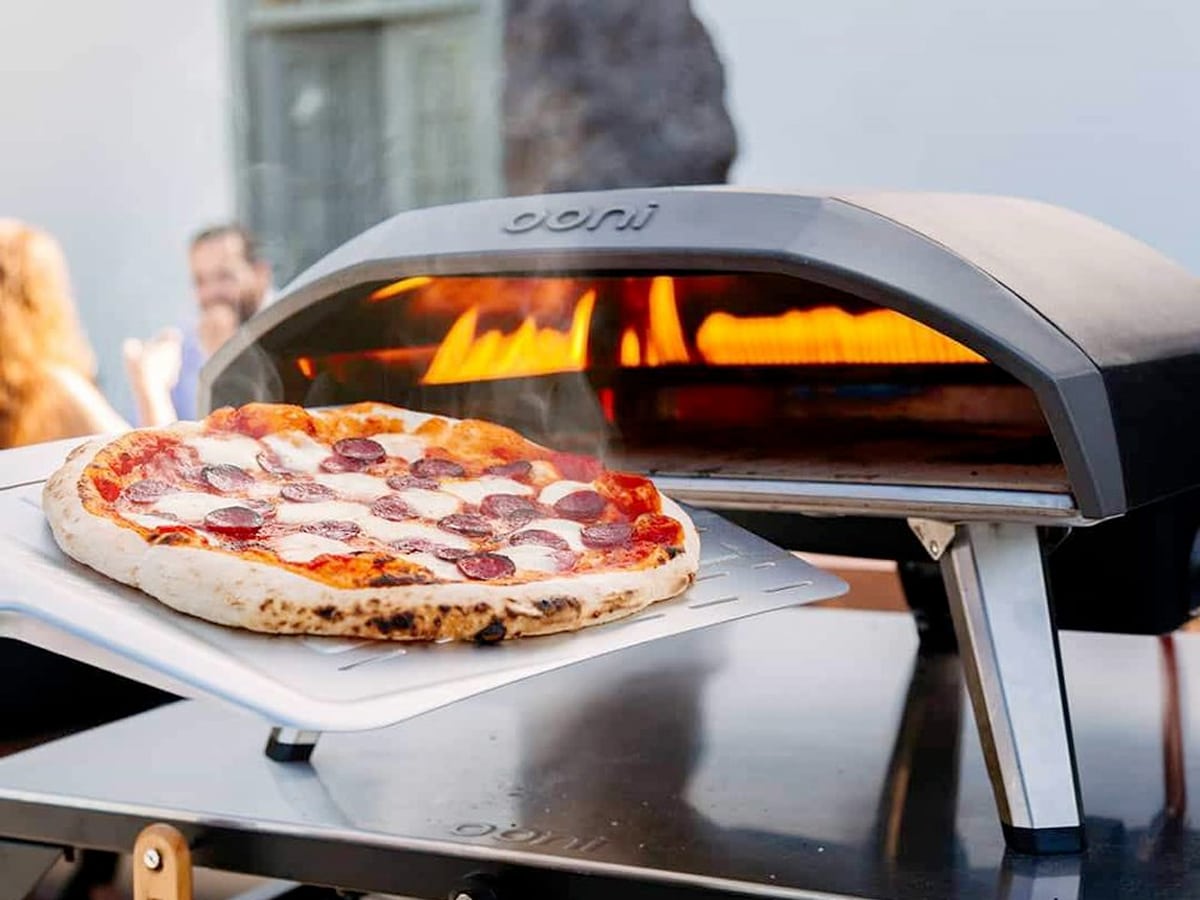 Cooking
Once you have your oven pre-heated to your desired temperature (we cooked at around 400 degrees Celcius) and your pizza peel (paddle) rubbed with some flour (we used semolina as it doesn't alter the dough), you're then ready to enter the flames.
If you've got enough flour on the peel and you followed the recipe exactly, the base should slide off nicely with a few shimmies. Then, it's a matter of watching about a third of your pizza start to rise and blister a little before sliding the peel back under and rotating another third. You continue this process until the crust is evenly charred/risen and the underside of your base has some colour.
You can move the pizza away from the flames if you want a slightly more conservative approach, and you always have some handy flame adjustment via the dial on the side if required. However, we still have a little more trial and error to experience playing with temperatures.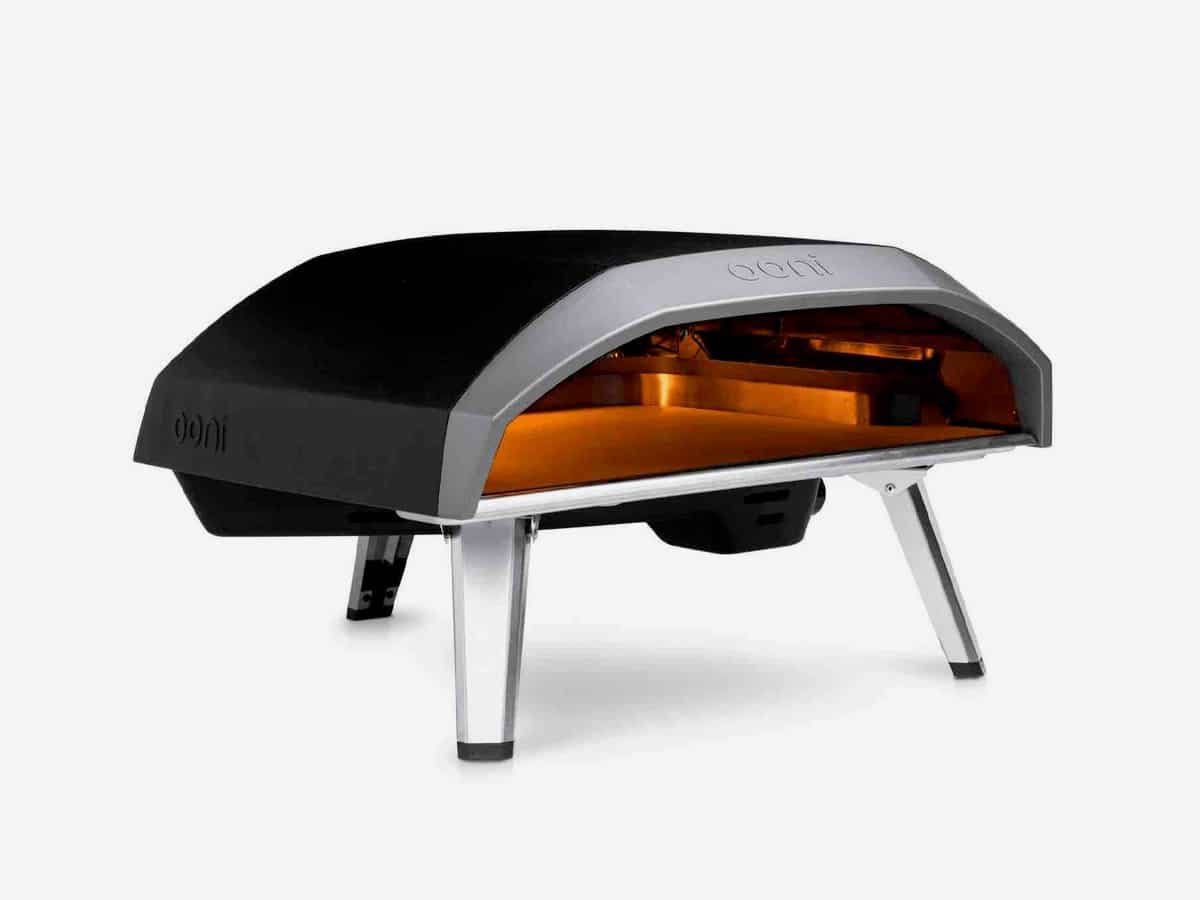 Verdict
When the cheese settles, a good pizza oven is well worth the investment, and the Ooni 16 stands out from the crowd. It's big enough to entertain large groups, portable enough to share with your mates, looks fantastic, and with a three-year warranty, you've got some peace of mind on your investment.
If we had to nit-pick, adding a flap to the face of the oven would assist with faster pre-heating (saving you some gas in the process), but besides that, Ooni has absolutely nailed it. Do your research, be patient, and get ready for friends to start coming out of the woodwork. Spring is coming.
RELATED:
Gozney Dome Review: We Tried the World's Most In-Demand Outdoor Oven
Gozney Roccbox Review: We Put the Portable Pizza Oven to the Test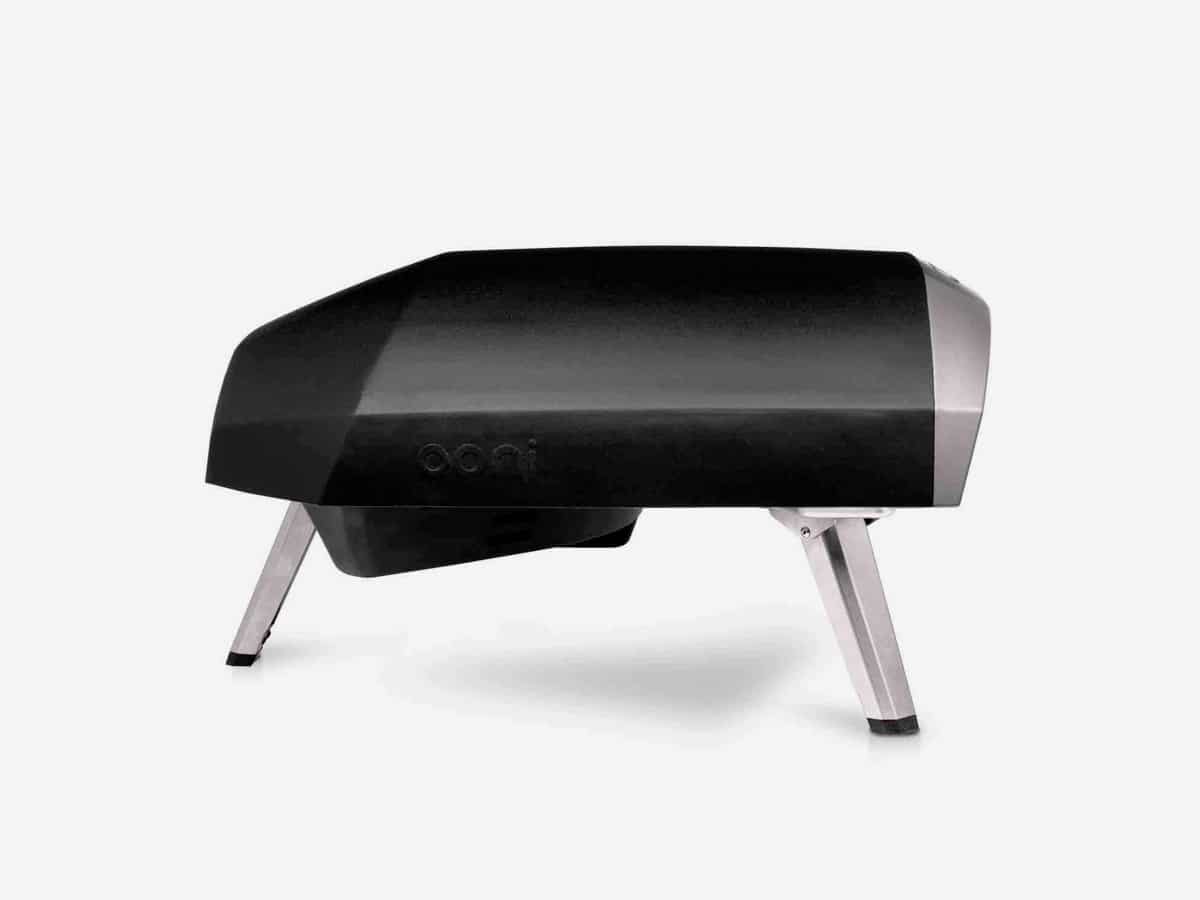 ---
Featured Video from Man of Many