Take Your Hangover Cure Home with this Portable Kebab Machine
Rotisserie grilling creates some of the most flavorful meat you'll ever enjoy, but getting all set up to do rotisserie can be challenging. Done has a new countertop appliance that takes the hassle out of rotisserie cooking and makes it simple to get the flavors you're looking for. The Done Kebab Machine Chicken Meat Vertical Grill Burner BBQ Gyro Rotisserie is a versatile unit that you've got to add to your repertoire.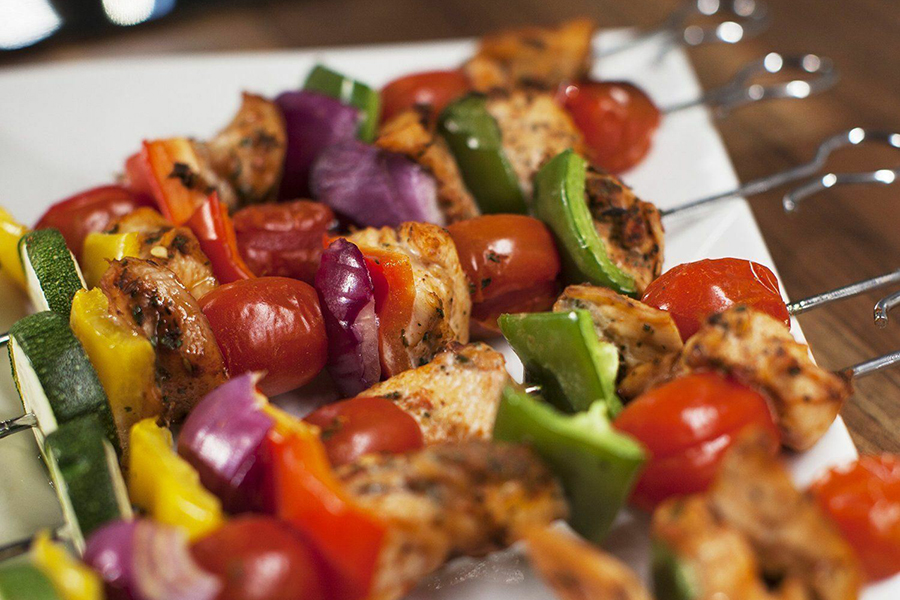 The Doner machine lets you cook a whole chicken at once, or up to seven kebabs. You can also cook lamb for Gyros, and other meats as well. The machine uses 360 degree rotation to more evenly and more quickly cook meat compared to a conventional oven. The design also helps fat to drain away, so you don't end up with greasy meat. Letting the fat drip off also means that clean up after cooking is simple and fast. The compact design is ideal for your kitchen counter or for use in your RV or caravan. The clear viewing panel lets you watch as your meat cooks to its perfect temperature. The machine uses stainless steel heating elements, and the sliding glass door has an automatic shut off to keep things save. A 60-minute timer helps you to perfectly time your cooking as well. The whole unit measures just 45 x 27 x 33 cm, so it won't hog your entire counter. Plus, you can quickly store it away in a cupboard and pull it out when needed.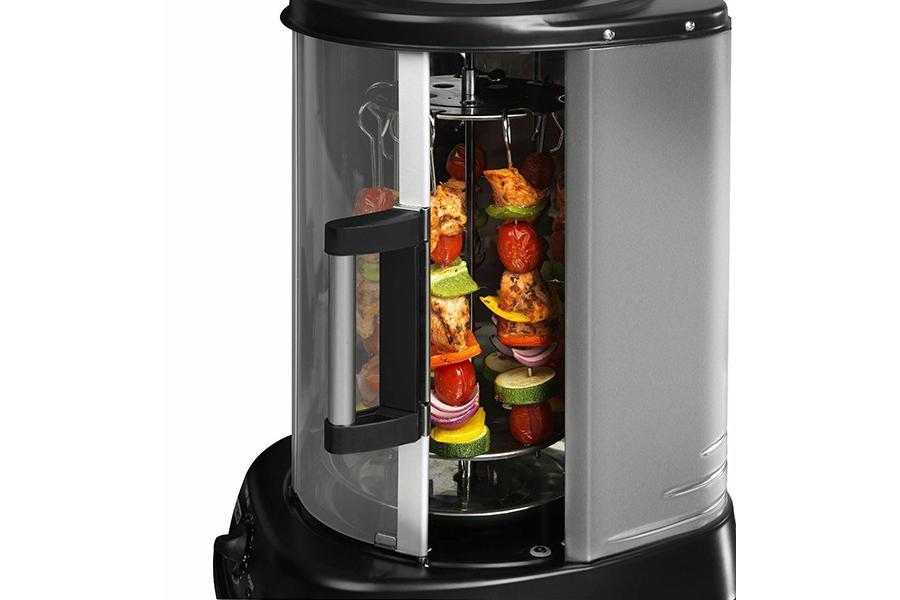 If you're a fan of rotisserie cooking, kebabs, gyros, and other flavorful meats, but you want a quick and easy way to make them—not to mention easy clean up after—then Doner's kebab machine chicken meat vertical grill burner BBQ gyro rotisserie cooker will quickly become your best friend.