WWE Booty O's Cereal is Real and it's Fantastic
Originally a WWE gimmick put forth by The New Day wrestling team, Booty O's is now an actual breakfast cereal that you can purchase and enjoy. Like a far more entertaining cousin to Lucky Charms, Booty O's breakfast cereal pairs sweet and crunchy oats with uniquely shaped marshmallows. And when we say "uniquely shaped," we're talking unicorn horns, trombones, and…wait for it…booties. What else were you expecting with a name like Booty O's? Indeed, it gives a whole new meaning to the notion of a complete and nutritious breakfast.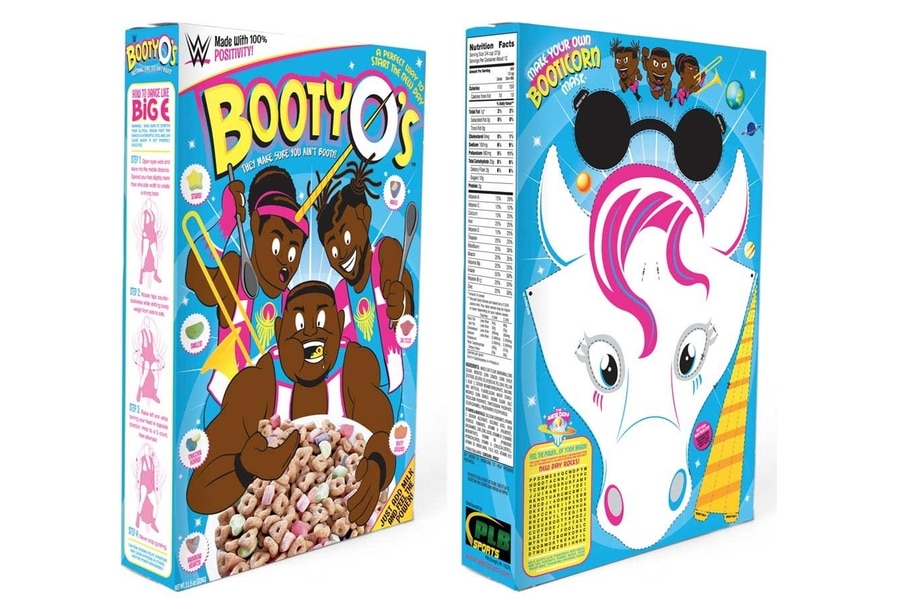 Why is Booty O's So Expensive?
While WWE Booty O's cereal costs conspicuously more than pretty much any other cereal you've ever purchased, we say it's worth the mark-up. After all, there's the built-in ephemera factor to consider. As such, the cereal box doubles as a genuine collectible, complete with activities, catchphrases, and potential resale value. Plus, who can argue with booty-shaped marshmallows?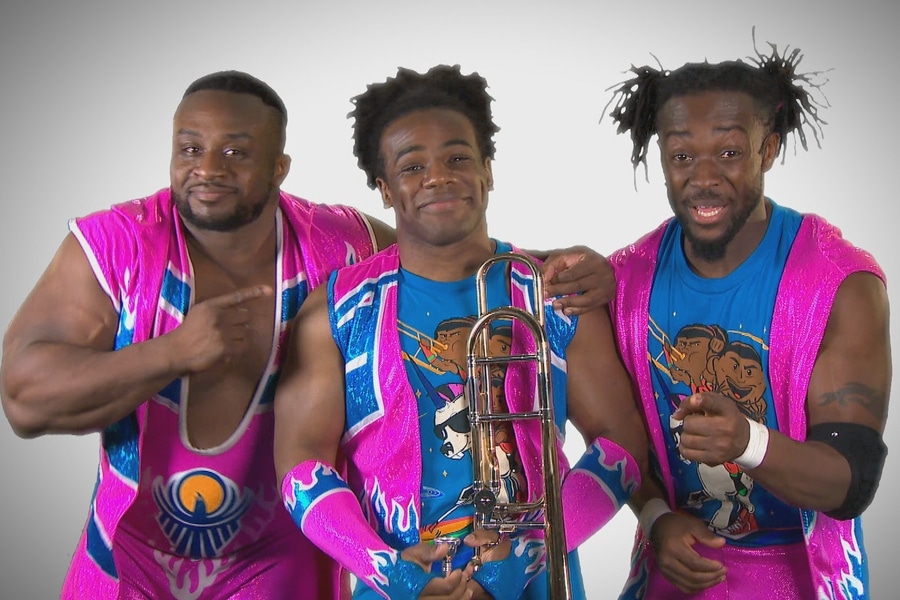 Who are The New Day?
For those who need to brush up on their WWE knowledge, The New Day is a professional wrestling group comprised of Big E, Kofi Kingston, and Xavier Woods. Operating under the SmackDown banner, these guys are six-time tag team champions with a massive fanbase. Of course, what really makes them stand out from the herd are their larger-than-life personalities and distinctive talents (like the trumpet). Add to that a signature breakfast cereal and what's there not to love?
What Does Booty O's Cereal Taste Like?
While we haven't tried WWE Booty O's breakfast cereal ourselves, we can heartily endorse it on the conceptual level. Again, the idea of eating marshmallow booties is just too good to refuse. Well, that and the fact that crunchy oats and sweet marshmallows pretty much always make for a delicious combination. Thus, you can do no wrong in picking up a box for either yourself or the WWE fan in your life. Just fill your bowl, add milk, and feel the booty power!
General FAQ
Where can you buy Booty O's Cereal?
What was once a gimmick for WWE team The New Day is now available for purchase. If the nearest vendor is sold out of Booty O's cereal, expect to pay a premium on the secondhand market.
---
Featured Video from Man of Many
---
Are booty O's a real cereal?
Booty O's cereal is real, but it isn't cheap.
Where did Booty O's cereal originate?
Booty O's were first introduced by the celebrated WWE stable, The New Day, as an ode to their catch phrase, booty. The group claimed that the cereal makes sure you ain't booty and featured a giant Booty O's box at WresleMania 32 as part of their entrance act.
---
Featured Video from Man of Many