"Bro Give Up": Fyre Festival 2 Ticket Drop Gets Roasted on Social Media
I think we can all agree that the first Fyre Festival had some issues. Looking beyond the lack of accommodation, food, water, artists and music stages, the more positive-minded among us can envision an alternate timeline where party animals experience the greatest event of the 21st century. And perhaps nobody is more "glass half full" than founder Billy McFarland, who recently announced tickets to Fyre Festival 2 – the second edition of the disgraced music festival – are now on sale.
As one might expect, the 'Bernie Madoff of the Bahamas' has received massive backlash under his announcement post on social media. The comment section has been brutally hilarious, restoring my faith in the world and humanity.
In a video posted to his various social media accounts, McFarland shared: "It really all started in a seven-month stint in solitary confinement," McFarland explains. "I wrote out this 50-page plan of how it would take this overall interest and demand in Fyre, and how it would take my ability to bring people from around the world together to make the impossible happen." The video also mentions concepts like "pop-ups and events around the world" in the build-up to the festival as well as Fyre Festival: the Broadway Musical.
Here are our highlights from the comment section so far:
"Bro give up, get a normal job"
Third time scamming is crazy. Your hustle inspires me though"
"I want the confidence to announce an onsale in a robe"
"No Venue, No Line Up, Just a destination and a "promise" that it will be an amazing event…take my money 😹😹😹😹
"Fyre Festival and Survivor crossover"
"I'll watch fyre 2.0 on Netflix again"
"I flew Delta to the comments 😂"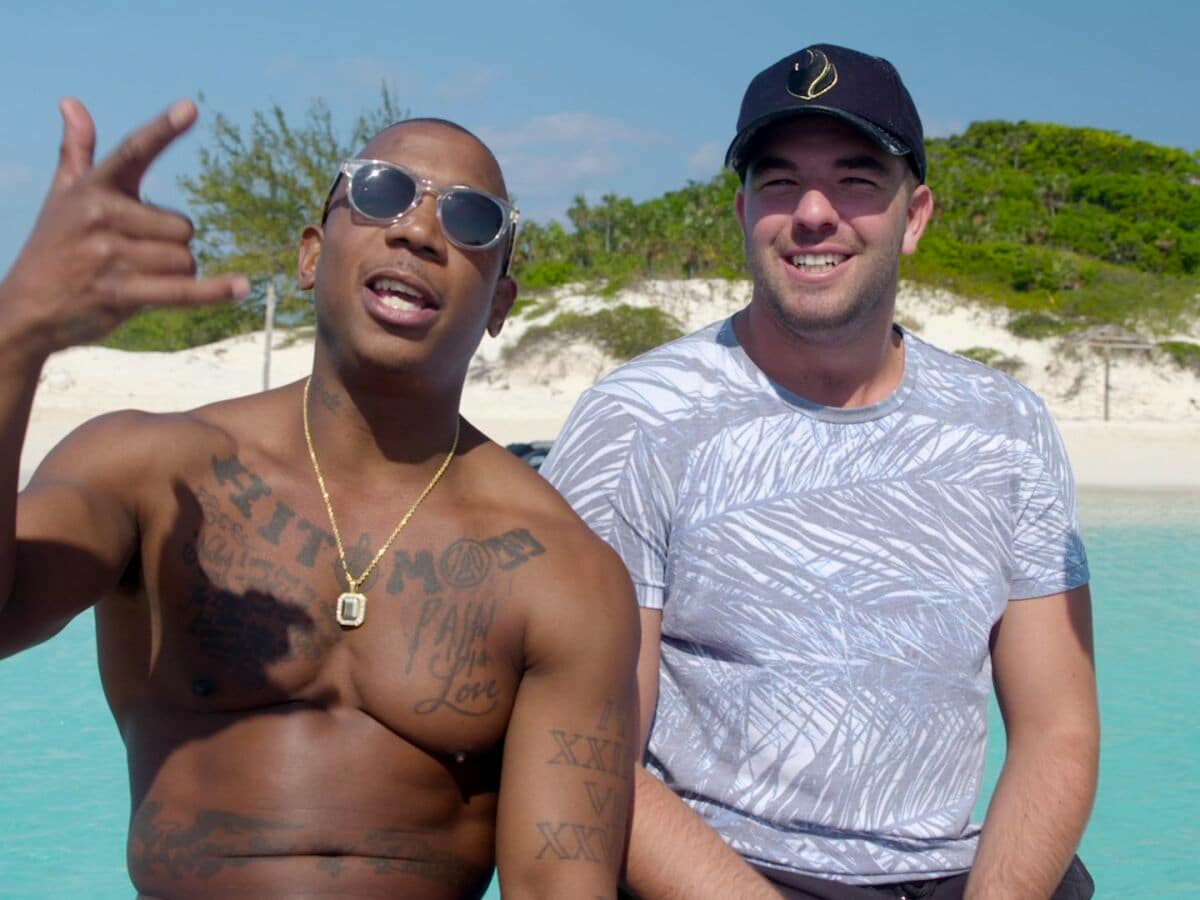 As seen in the Netflix documentary unravelling the nightmarish tale from six years ago, the inaugural Fyre Festival promised two wild weekends on a mesmerising Bahamian beach. However, ticket holders touched down to a fraudulent scheme, leaving them facing woefully inadequate conditions.
Officially co-founded by McFarland and rapper Ja Rule, the pair advertised a stacked lineup of diverse artists from Migos to Major Lazer. Better yet, the event was promoted on Instagram by some of the world's biggest social media influencers including Kendall Jenner, Bella Hadid, Hailey Baldwin and Emily Ratajkowski. However, it was all a scam.
I owe people $26m

Here's how I'm going to pay it back:

I spend half my time filming TV shows.

The other half, I focus on what I'm really, really good at.

I'm the best at coming up with wild creative, getting talent together, and delivering the moment.

Txt me: 929 325 1957

— Billy McFarland (@pyrtbilly) March 26, 2023
McFarland was only released from prison in 2022 after he pleaded guilty to multiple counts of fraud. In March this year, McFarland laid out his plans to repay the USD$26million he owes to investors, launching a new bizarre business venture titled PYRT. Yet, Fyre Festival 2 seems to be his main focus for now, recently launching pre-sale tickets to the event.
At the lofty price of USD$499, individuals keen on attending can secure one of the initial 100 tickets, presently up for grabs on the festival's ticketing platform. The designated location is intriguingly labelled as the "Caribbean Sea," with a tentative date set for the conclusion of 2024— pinpointed for December 6th, although this is underscored as "subject to change."
While the artist lineup is still yet to be revealed (lol), the early-bird pass encompasses not only admission to the festival itself but also grants VIP privileges to all Fyre-related "events, experiences and community." For those seeking the utmost festival experience, the top-tier ticket category is listed at USD$7,999.
If you want an idea of what to expect, check out all the fun of the original Fyre Festival below. See you there?