This Skincare Brand Brings Out the Best in Your Bald Self
Some grooming and skincare lines ask you to fight or conceal male pattern baldness. MANTL asks you to embrace it. The brand comes to us from co-founder Karamo Brown, resident culture expert on the Netflix series "Queer Eye." After his own personal journey with hair loss, Brown wanted to cultivate—and not conceal—the full power of modern baldness. MANTL's feel-good, fuss-free skincare products for the face and scalp are the result.
This award-winning grooming brand couldn't come at a better time. Whereas male pattern baldness was once something to fear, it's rapidly becoming a style trend in its own right. Rather than resort to hairpieces or transplants, more and more men are looking for ways to bring out the best of their baldness. They can start with these exceptional skincare products.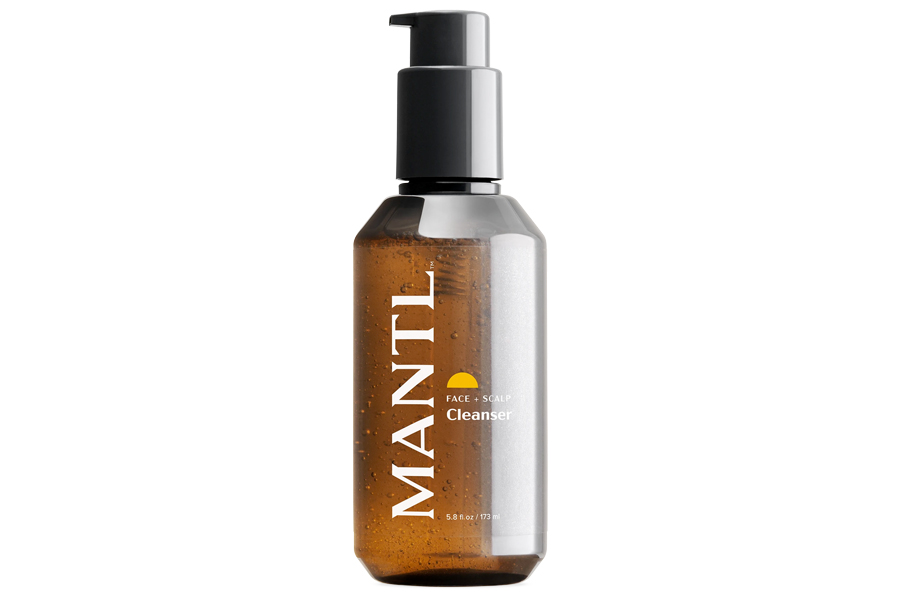 The brand's most popular product is Face + Scalp Cleanser with aloe, glycerin, and betaine (a naturally occurring amino acid with conditioning properties). Its pH-balanced formula gently removes debris and excess oil without drying the skin, while aloe and natural extracts deliver soothing moisturisation. Beautifully effective, the product is also sulphate-free, paraben-free, silicone-free, and devoid of any dyes or synthetic fragrances.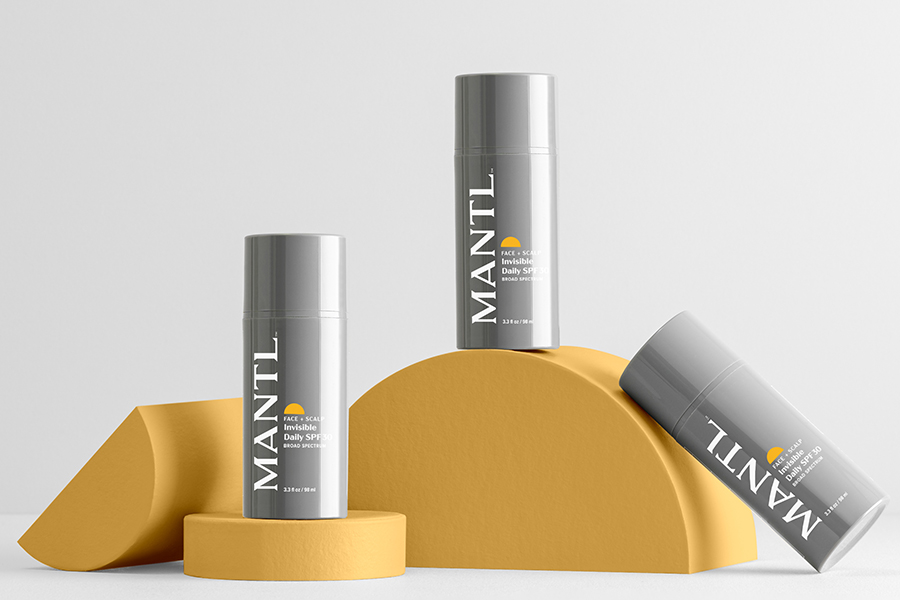 MANTL's Face + Scalp Invisible Daily SPF 30 is likewise chock full of the good stuff and free from parabens or synthetic dyes. Ingredients like willow herb extract manage excess oils and support balance while vitamin F (fatty acids) maintains hydration. Ginger root comes in with its antioxidant properties to soothe irritated skin and improve upon texture. Lightweight and streak-free, the product keeps the moisture in and the sun rays out. It also happens to deliver a mild woodsy scent with citrus accents.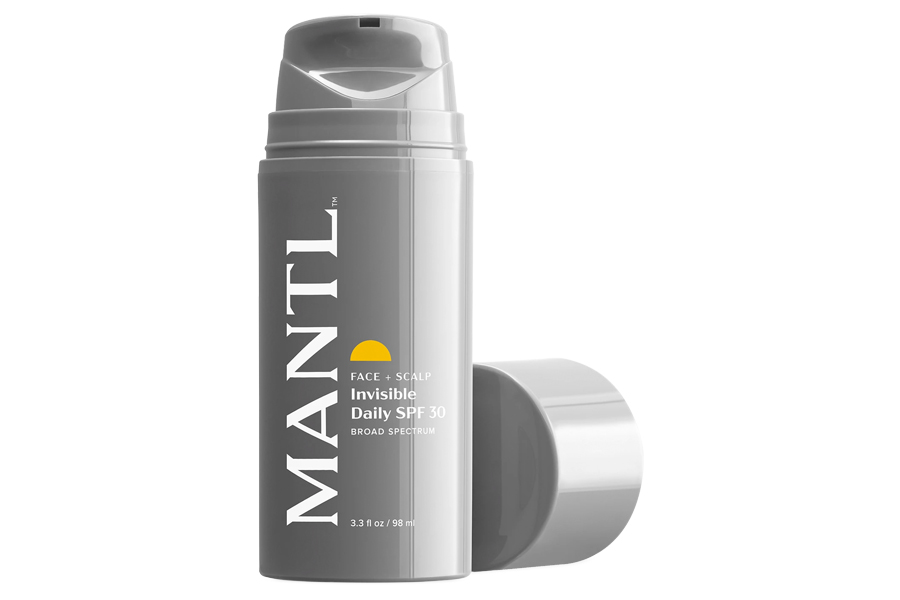 Rounding out MANTL's arsenal of best-sellers is Face + Scalp Age Defense Moisturizer. Specially formulated with willowherb extract, squalane, and niacinamide, the lotion absorbs quickly and hydrates the face and scalp, all while reinforcing your skin's protective barriers. Like both the Cleanser and the Daily SPF, this product emits a mild, masculine scent. Use daily to ward off wrinkles and other signs of ageing as you revitalise the skin.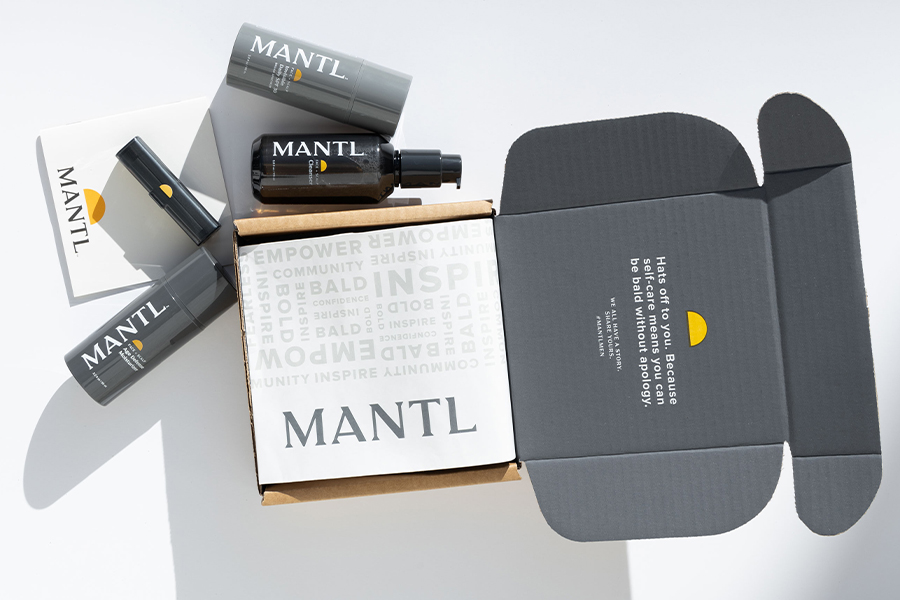 You're welcome to improve upon your grooming regimen one product at a time, but you should go all-in for the best results. That's why MANTL offers The Complete Routine, which consists of their three signature products (Cleanser, SPF, Moisturiser) along with the brand's No-Shine Sheets. You can buy The Complete Routine as a one-time purchase or as part of an ongoing subscription. Use regularly to clean, moisturise, and protect your skin. It's time to bring out the best of your baldness.