INTERVIEW: Anthony Minichiello on Fatherhood, the Roosters and Life in Lockdown
It's been a couple of years since Roosters legend, Anthony Minichiello, donned the tri-colours for his last time. Since then, he's been keeping himself busy as a dad and a business owner. Like us all, it's been a tumultuous year for Mini. Working from home and living in lockdown, Mini has worked hard to see the silver lining.
Still passionate about his fitness, Mini spends the majority of his time hustling for his fitness application, Minifit. Designed for those with ultra-busy schedules, Minifit offers fast and functional 15 minute workouts that will keep you happy and healthy. Above all, Mini considers himself a family man. We were lucky enough to sit down with him just before he took his family down to the Wolgan Valley for a well deserved holiday.
Firstly, what's life look like at the moment? How's the last few weeks been for you?
This year has certainly been a testing one. I know that everyone has had their challenges, but the best thing we can do for ourselves is to stay fit & healthy by eating well, exercising and getting quality sleep. It's also important to find the silver linings where you can.
My business MiniFit was heavily impacted by COVID-19 but I found that I really enjoyed the extra time with my family that we spent cooking, exercising and plenty of worthy time together. I also got the chance to evolve my business MiniFit by adapting to the changing situation with the coronavirus pandemic by offering live and on-demand workouts through a digital platform via my website for both kids and adults. I also work with another wellbeing program The Changeroom who have also moved online offering some great tools for a better way to wellbeing.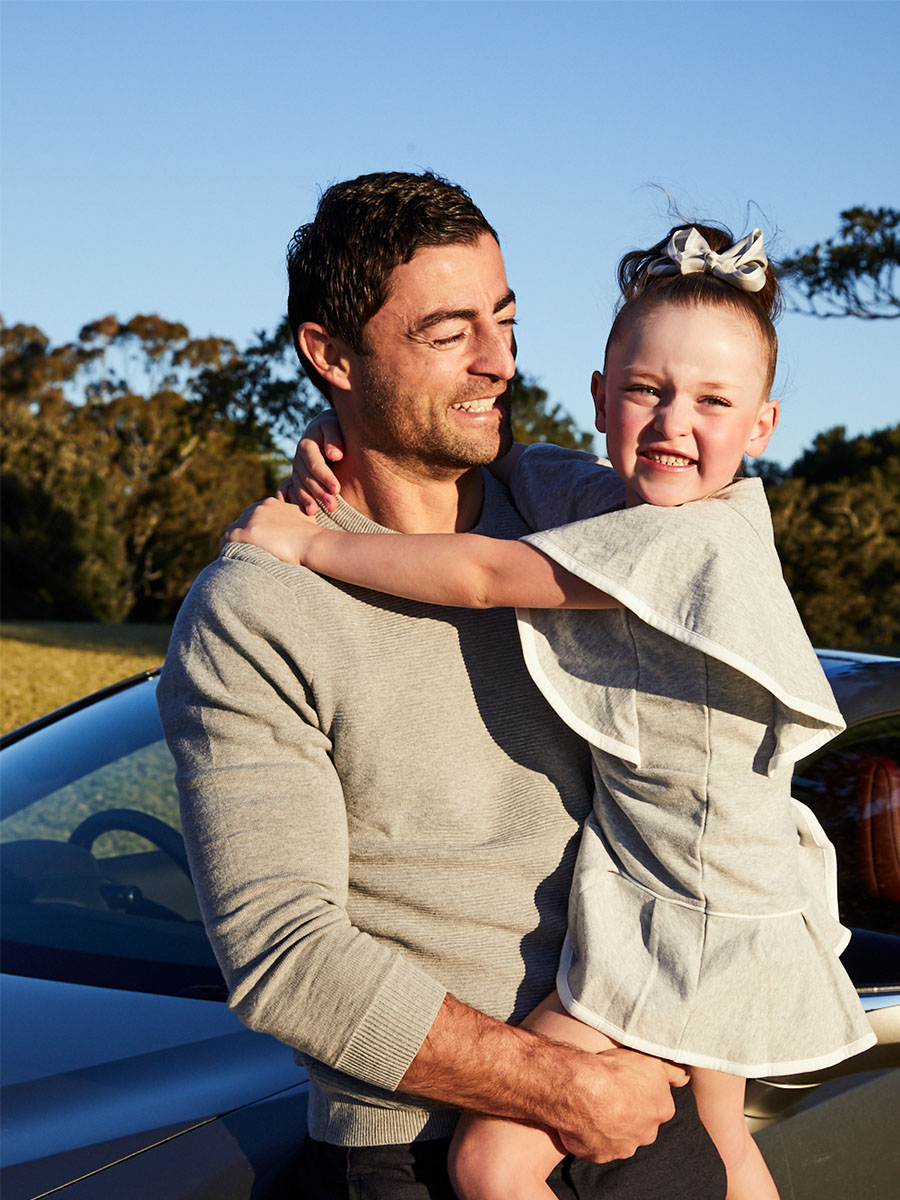 Do you have any tips for other dads working from home?
First of all, hats off to you all – it's a challenge, there's no doubt about it. I've only got one daughter, so I really feel for families with lots of kids trying to keep them entertained during this time.
One thing I would encourage is getting outdoors  – fresh air and natural sunlight are key. Moving and exercising is really important and is part of the reason I shifted MiniFit into 10 to 20-minute bodyweight workouts so that people can train with me through my website from the comfort of their own home. It's much easier to set aside 15 minutes a day to do a workout than driving to a gym.
I've also seen the statistics about mental health issues increasing significantly during this time, particularly in males, because we tend to hold our emotions in a lot more. Sometimes, all we need is a conversation to get something off your chest that will make you feel a lot better. I'm looking into how I can help in this space as it is something I am passionate about.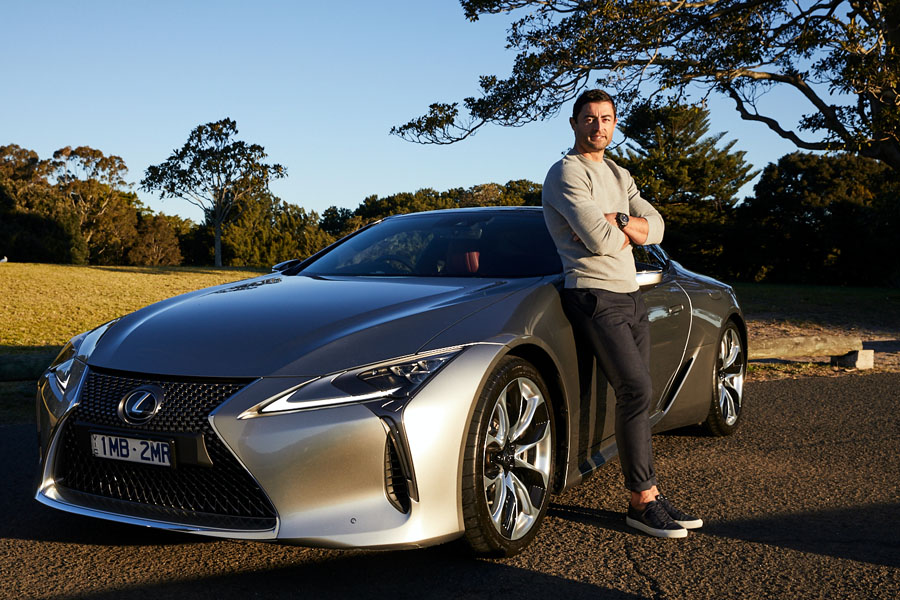 We've been told you'll be taking the family for a road trip down to Wolgan Valley, what can't the family live without when on holiday?
Yes, we absolutely love road tripping in our Lexus.  In a few weeks time, we'll be fortunate to be taking to the tarmac of the beautiful Emirates One&Only Wolgan Valley resort in the Greater Blue Mountains – a World Heritage-listed region in a 7,000-acre private reserve.
As a Lexus hotel partner, Lexus owners who join the new member's Encore program get to experience a welcome glass of wine on arrival, handpicked from the local region – so we're excited for that! Lexus Encore members also get access to the latest exclusive rates and seasonal offers at the resort and as well as the Signature Wildlife and Sundowners Tour. My family and I love to get back to nature whilst we're away and this is the perfect excuse to take it all in, whilst learning more about the regional 'Wolgan' story and local produce we'll be tasting during our time there.
Honestly, there isn't much more I need than my family. We like spending time together, enjoying the trip away, taking in the new surroundings and scenery and not worrying about the day-to-day.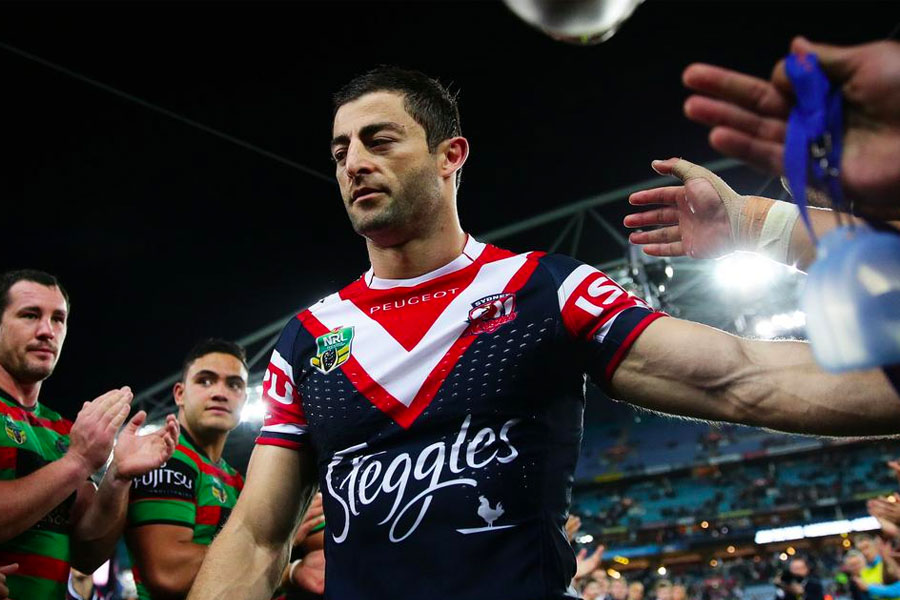 On to footy. Ever since your 2013 premiership, the Roosters hasn't failed to field a title-contending team. Does this come down to the management having a knack for signing great players or is it to do with the culture that was built when you were at the club?
A lot goes into putting a good football team on the park to challenge for a premiership each year. It starts right from the top, at the board. We have a strong chairman and board, filtering down to the head coach, football and club staff.  We need to create an environment where the players want to be every day.
You need a good mix of experience and youth and that's down to recruitment and management. You also need good, strong leaders to set high standards and make sure everyone is accountable for maintaining those standards. Building a strong winning culture is not easy and takes time, but when you're a part of it there is no better place to work.
They've managed to wrangle another Italian stallion with Tedesco at fullback. Have you had much to do with him?
He is a great player and a great guy. He's always looking to improve his game, which is exactly what the great players do. A great player is always looking for improvement both personally and professionally in the team. In his first year with us, I did some video analysis with him and I noticed that he learns very quickly, so there has been no need for me to do anymore with him.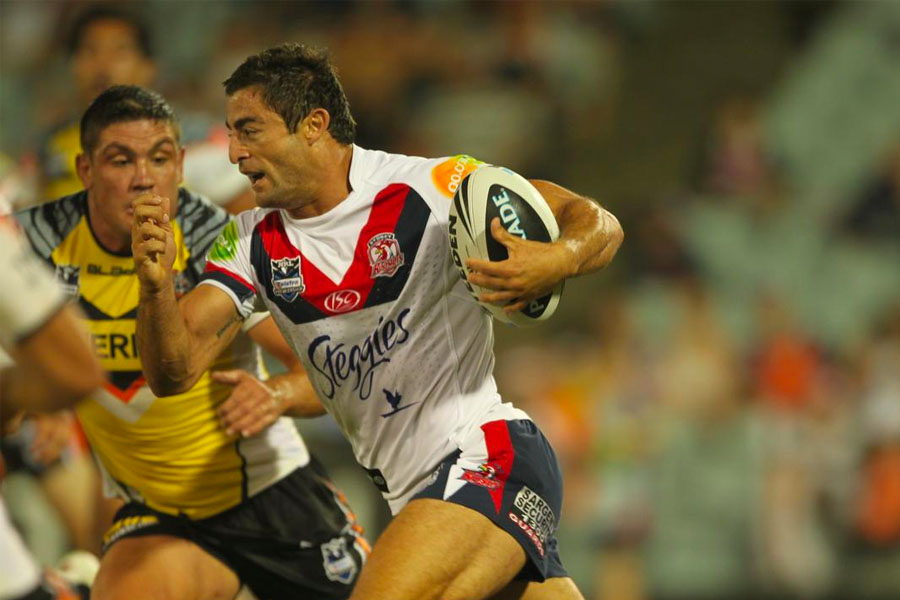 Who are you tipping to take home the Provan-Summons Trophy at the end of this year? 
When the NRL restarted I thought the Roosters were way ahead, but a lot of injuries have brought them back to the pack a bit. Penrith is doing really well this year and I would say it's out of Melbourne, Penrith & Roosters.