Man of Many's Staff Favourites – 12 August 2023
It's footy time, fam. The Matildas are closing in on a historic World Cup Finals birth, the AFL and NRL is heating up and we're just a few short weeks away from the Rugby World Cup. Time to get our affairs in order, one Man of Many Staff Favourites at a time. From new COS clothing to an Orange speaker than blasts almost as loud as its grown-up tube amplifier brother, this edition has a little bit of everything. So, open up your chompers and say AHH, here we go.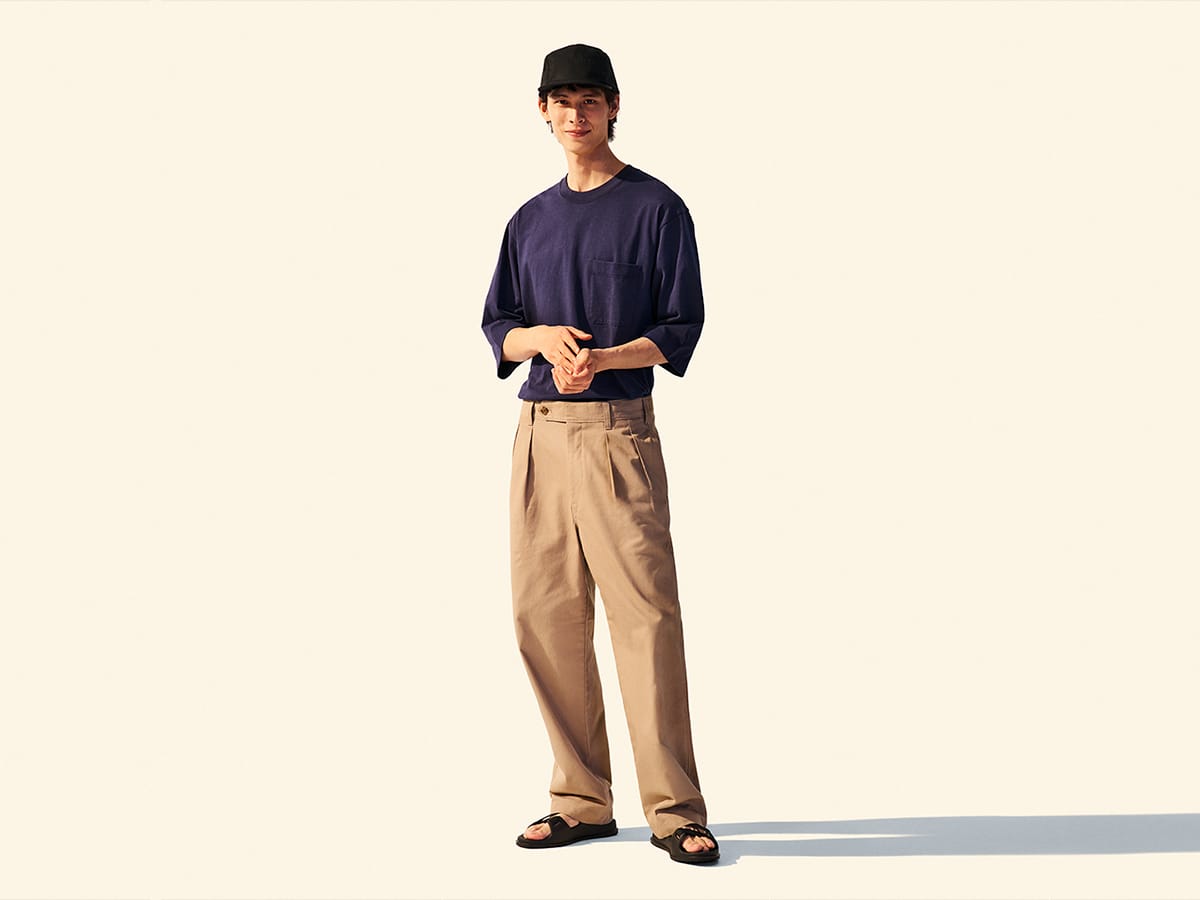 Uniqlo U Collection
Nick Hall – Editor-in-Chief
At the risk of going against Scotty's advice (see below), this week I've been categorically tearing into UNIQLO's new U Collection. An upscaled take on the affordable basics line, this capsule release is premium, elegant and most importantly, good value. From the pleated trousers to the new easy shirts, the whole range is a lesson in comfortable and effortless style. My wife is big vest fan, so I've had to wrangle the new sleeveless cardigan off her a number of times, but to be honest, she probably looks better in it than me.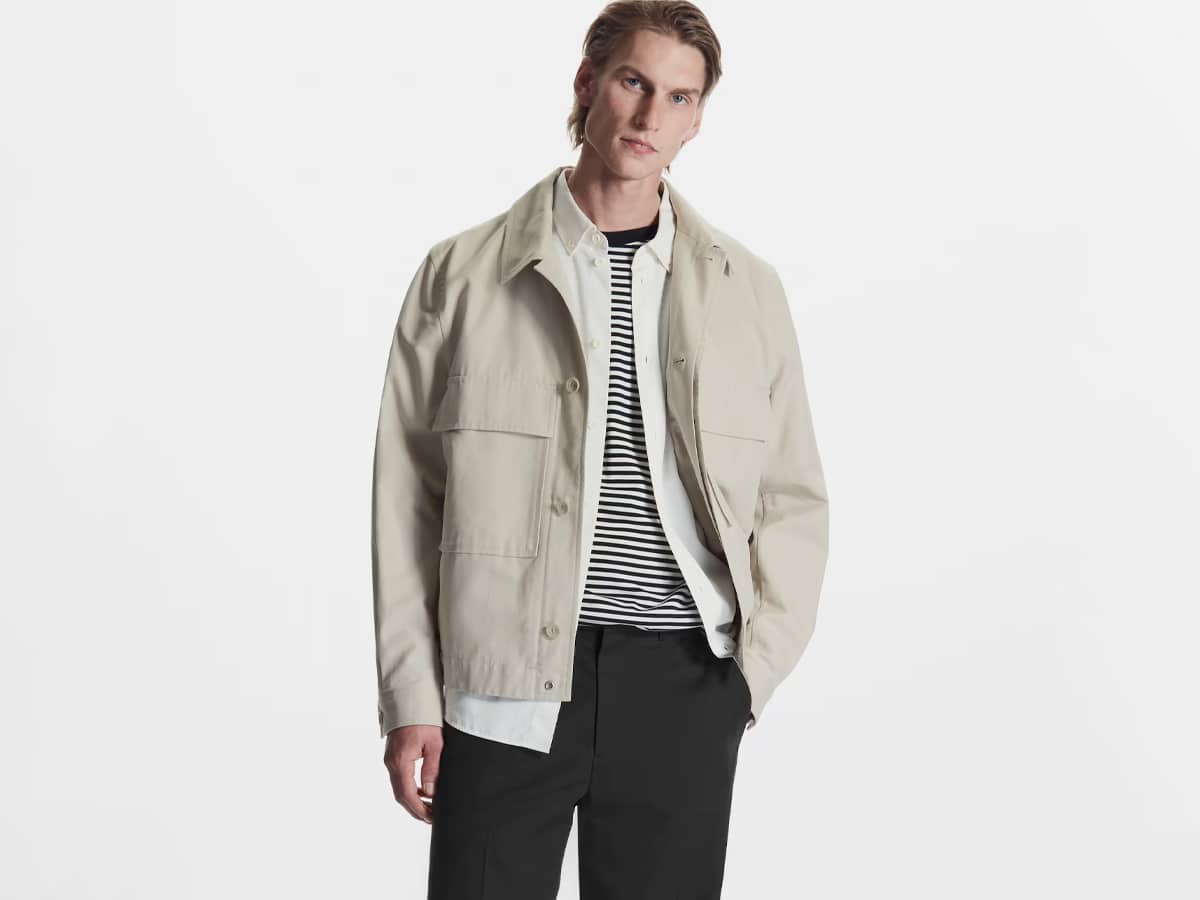 Back to Basics this Week – Fashion for Both Winter & Summer
Scott Purcell – Co-Founder
We were talking earlier about our dress sense in the office and I noted Elliott's consistent style with pastel colours. Myself? It's pretty boring and plain really with lots of UNIQLO shirts and jeans. So I've been checking out a bunch of fashion labels this week for both winter and summer to upgrade my wardrobe.
For starters, I've been keeping an eye on COS' new curated collection of basics. The shirts, knitwear and trousers are a little elevated without being too crazy and I'm definitely keen to add them to my business casual office rotation. However, I'm fully aware that buying knitwear now might be a little too late. With summer around the corner, I'm also looking out for good beachwear and these Khaki Green Swim Trunks from Tucann have definitely caught my eye.
I've never been a huge fan of the super short variety, so something just above the knees works for men, and the minimalistic makes me think I could easily dress them up or down. Throw on these shades from Pair which revolutionizes the eyewear game with customizable frames that mirror your dynamic spirit. With their meticulously crafted Wider Base Frames collection, they offer styles to suit every face, all starting at $60. Beyond fashion, Pair champions affordability with offers like a first frame at $54 using code: NEWPAIR, and they bolster community engagement with their "Pair, for a Pair" initiative, providing glasses to children in need. Enjoy free standard shipping, free returns, and the satisfaction of supporting a brand that believes in style, affordability, and giving back.
Bonus mention is that I've also been looking into getting my motorcycle licence this week, something which my Mum is very concerned about. So before I get behind the 'wheel' (do you even say that for motorcycles??), I need proper protection. I've been checking out this Royal Enfield x Saint Unbreakable Jacket. It's a coated denim jacket that features internal pockets for F30 armour in the back, shoulders and elbows. It still looks the part with a faux sheepskin collar that's suitable for any pub setting.
---
Featured Video from Man of Many
---
Favourite Article of the Week: Best Gifts for Men: Ultimate List of Gifts for Him
Rohit Roy
Frank Arthur – Co-Founder
Rohit uses his platform to document his 'No Fizzy Drinks Journey', and if you're looking for a daily dose of the most wholesome content you'll find on social media, I recommend you give him a follow. Once upon a time, the Melbournian would consume obscene volumes of soft drink on a daily basis, but realising the severe health implications of his addiction he went on a quest to change his ways. Thankfully, he's kicked the habit and is on a winning streak of over 1,000 days fizzy drink-free. His honesty, humility and positive attitude is an inspiration to all and make for heartwarming viewing as he shares his feelings and daily experiences and he navigates his new no fizzy life.
Favourite Article of the Week: Samsung Brings Gaming Hub Down Under for Instant Access to Your Favourites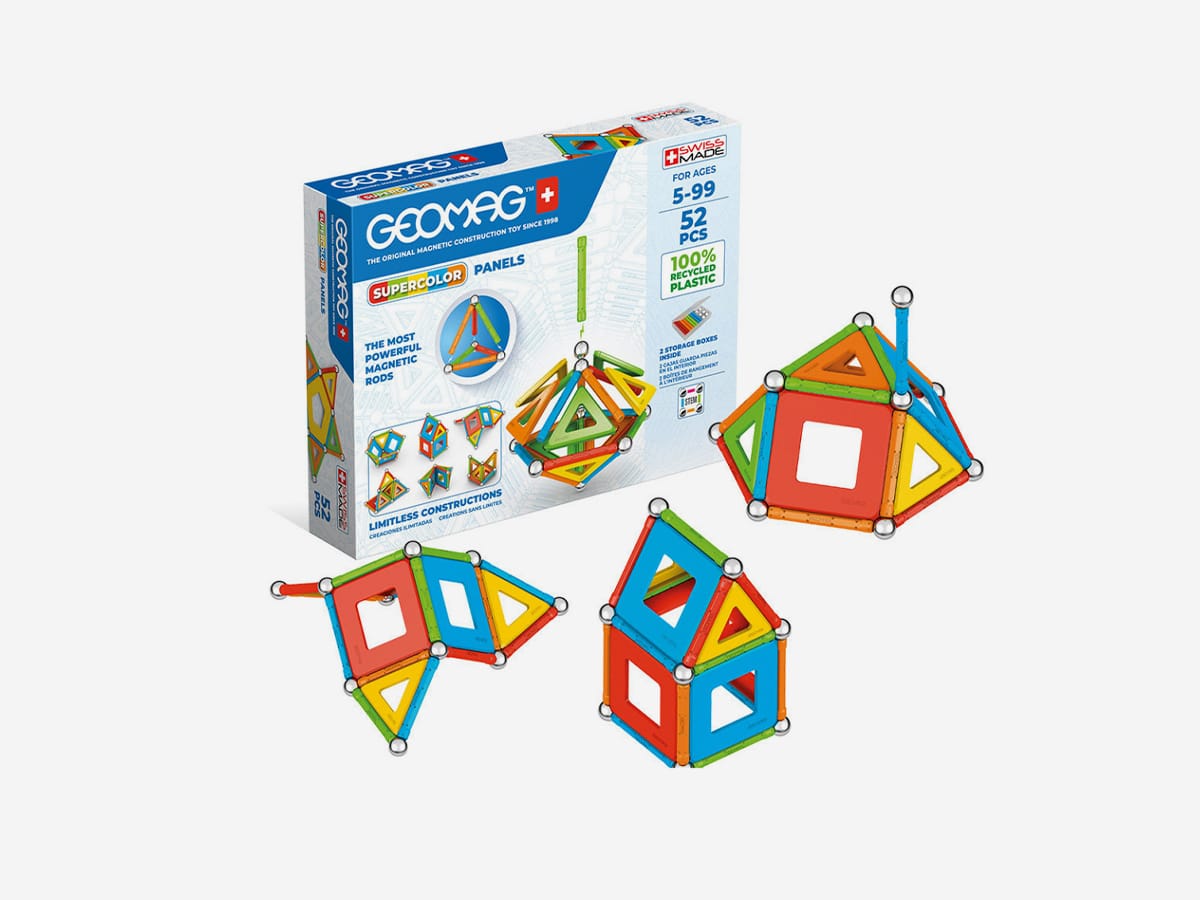 Geomag (378) Supercolor 52-Piece Set
John Guanzon – Head of Social
A special shout out to the real MVP of the most recent school holidays: this box of magnetic construction toys. In a desperate bid to find alternative options for my kids spending playing Roblox all day during the last school term break, I pulled out this box of Geomag Classics, which I was recently sent by the brand. The box turned out to provide hours of fun, not only for the kids but for dad as well, building houses, cars, and all sorts of weird and wacky shapes, joined together by magnets.
The box contains a set of construction shapes, steel spheres, and super-strong magnetic rods, all made from 100% recycled plastic. From a parent's perspective, the Geomag sets not only foster creative and imaginative play but also help with hand-eye coordination and dexterity. For older children, the Geomag toys are great for promoting STEM (Science, Technology, Engineering, and Math), so you'll be subtly setting them up to be future engineers without them even knowing it.
Children can learn about magnets, engineering, problem-solving, and construction all under the guise of a fun building toy, so it's a win-win for all. Also, for anyone looking to buy a gift for a kid any time soon, the Geomag range is something both parents and kids will appreciate.
Favourite Article of the Week: Samsung Brings Gaming Hub Down Under for Instant Access to Your Favourites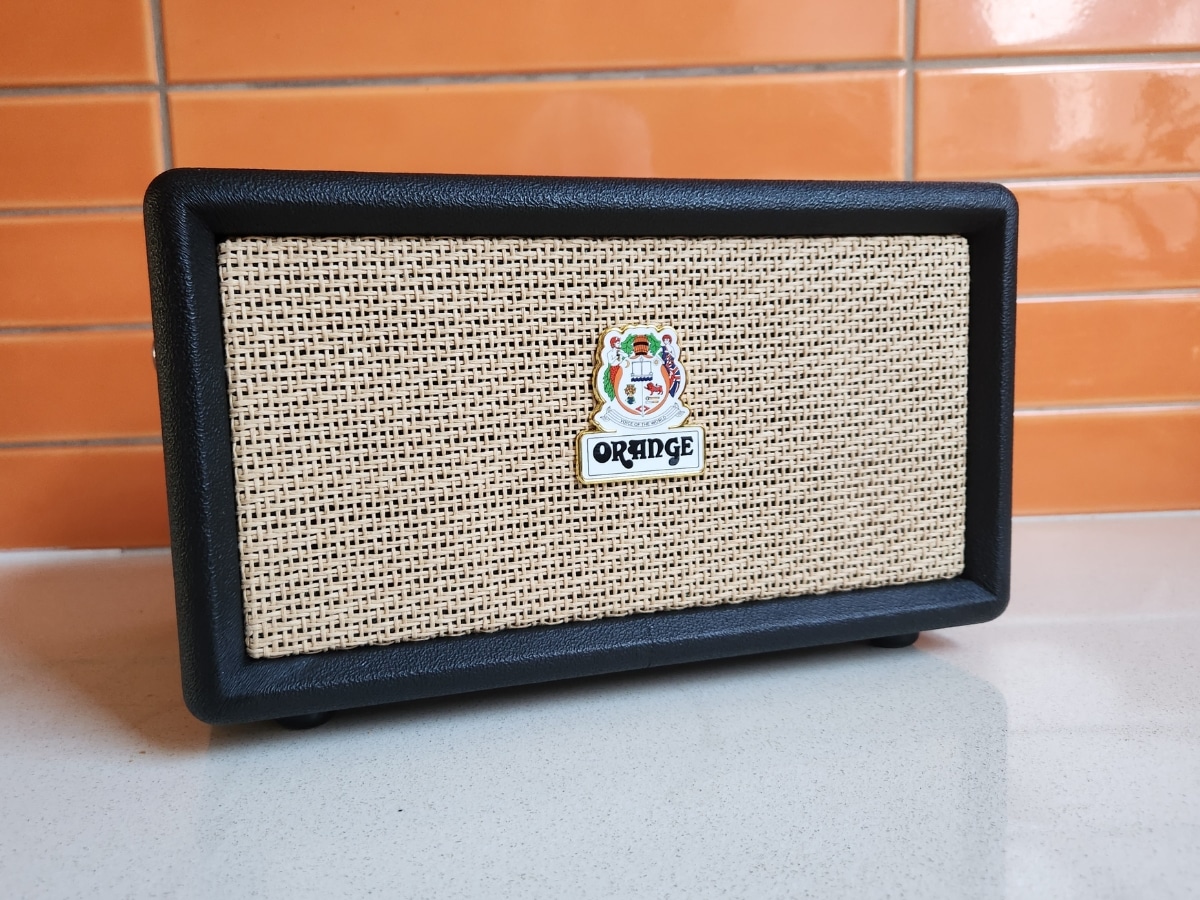 Orange Box Bluetooth Speaker
Rob Edwards – Branded Content Writer
If you're looking for a Bluetooth speaker with an authentic rock 'n' roll edge, the Orange Box is ideal. Constructed in the same factory where Orange makes its legendary guitar amplifiers, this impressive howler boasts not only the classic styling of an iconic brand, but potent echoes of its rock heritage too.
Flicking the power switch delivers precisely the same feel as switching on a full-size amp—that hum is infectious—and the sound quality is genuinely impressive. Plus, the Orange Box is heavy enough to reassure you of its build quality, but light enough to maintain convenient portability (this is via a carrying strap that attaches in much the same way as you'd add a strap to a guitar, which is a nice touch). Available in black and orange finishes, this is easily the coolest, best-sounding Bluetooth speaker I've seen in quite some time.
Favourite Article of the Week: Best Australian Ice Creams of All Time Ranked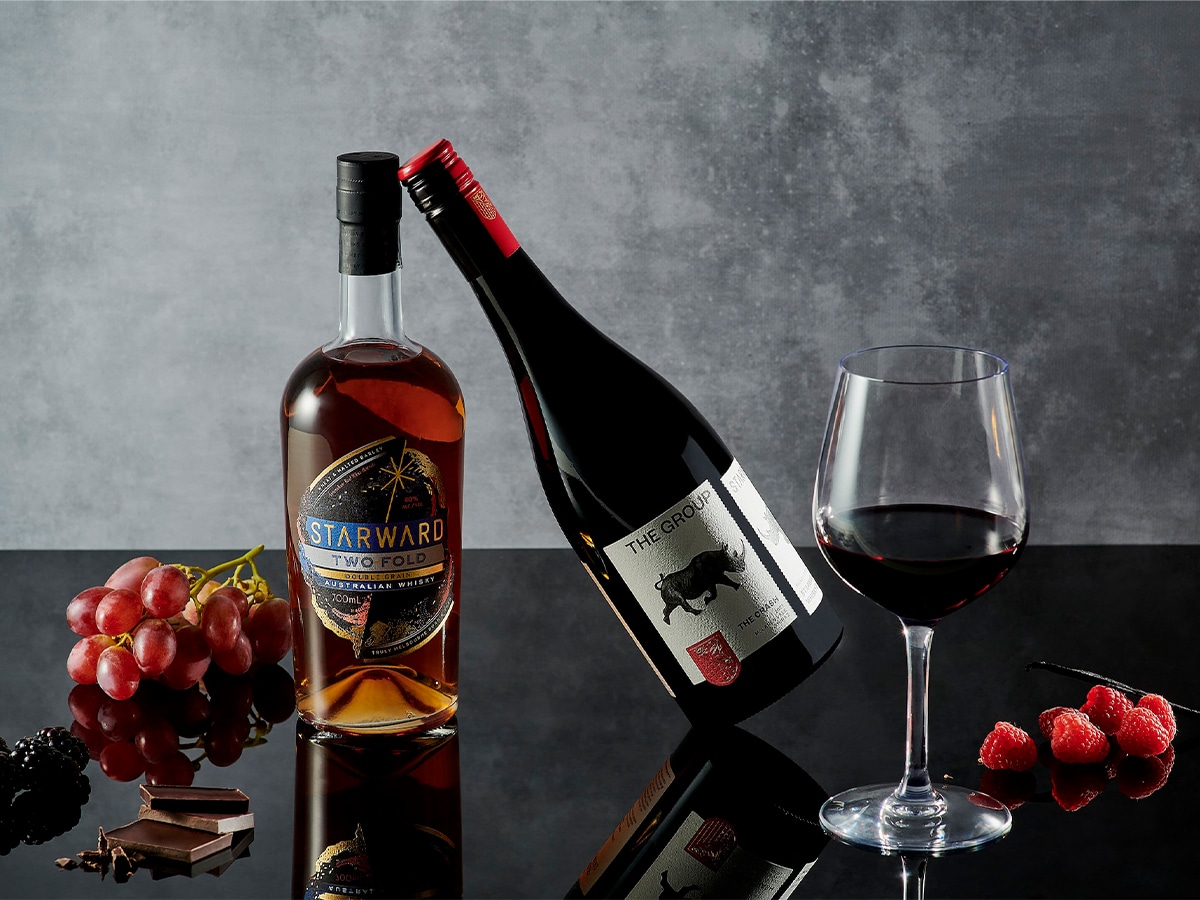 The Group Wines x Starward 'The Crash'
Ben McKimm – Journalist
Hear me out. Starward 'Two Fold' whisky barrel-aged wine. Need I say anymore? This is the first wine range in Australia that states which brand's barrels have been used for the fermentation process, making it extra special. I've been working my way through a couple of bottles over the last week and can vouch for the notes of toasted oak, vanilla and spice, to compliment the full-bodied shiraz notes of blackberry and ripe orchard fruits.
"The demand for locally made boutique wines and whiskies is growing at a rapid pace, particularly from younger consumers who want their drinks of choice to be authentic. Joining forces with Starward to release this limited-edition wine brings them the very best of both worlds, and we're so excited about that," said Marnie Roberts, Winemaker, The Group Wines.
"As a local premium wine brand, we're very quickly building a loyal following, thanks to our focus on bringing the kind of experience we know consumers and wine lovers want – local, authentic wines that are made in collaboration, and have an interesting story to tell."
'The Crash' limited range will launch on the 1st of August 2023 with the McLaren Vale Shiraz aged in Starward Two-fold Whisky retailing for $30 and will be available exclusively at Liquorland and First Choice Liquor Market stores nationwide.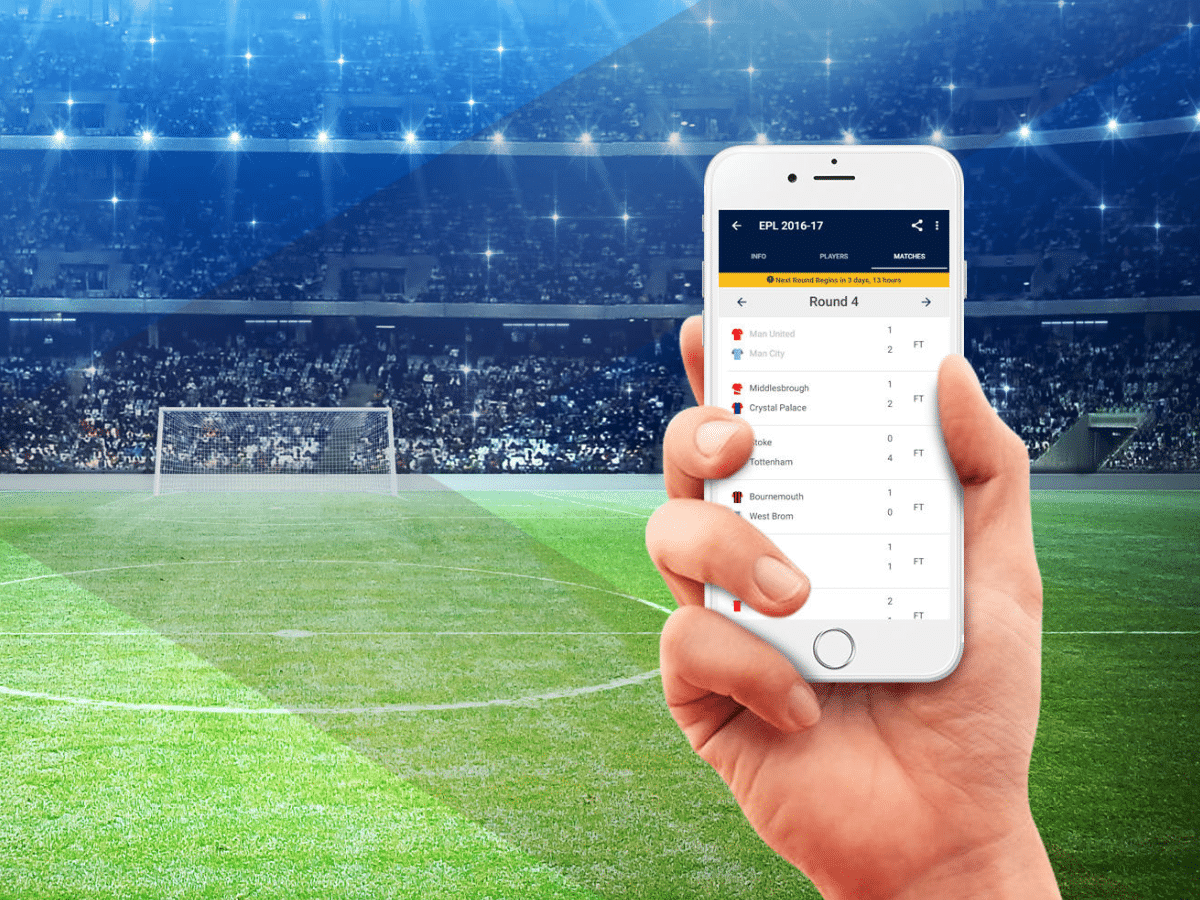 TIPPD – Last Man Standing
Harry Parsons – Branded Content Manager
After countless footy tipping competitions and last-man-standing competitions being run out of a Whatsapp chat, I've certainly grown tired of the upkeep to manage them. Especially following up with that one mate that would always forget to put in his tips and results. My friend group has recently started using TIPPD to manage our comps and it's been an absolute godsend. It's as simple as setting up a game, sharing it with your mates and the app manages reminders, notifications, scoring/results and even features an in-comp chat.
For those who have not undertaken a last-man-standing comp before, let me enlighten you. The concept is very simple, select one team each round that you think will win. If your team wins, you will progress to the next round, if your team loses or draws then you are out! It sounds simple but there is some strategy involved, you cannot choose the same team more than once in a game, so you'll need to think ahead! With the English Premier League about to kick off, you bet TIPPD is going to get an absolute workout!
Favourite Article of the Week: A Great Australian Union: R.M.Williams x Wallabies Limited Edition Collection
---
Featured Video from Man of Many