Man of Many's Staff Favourites – 12 March 2022
It's been an absolutely hectic week here at Man of Many HQ with everything from new Volkswagen Kombi Vans, Obi-Wan Kenobi trailer reveals and LEGO Vespas but that's never going to stop us from enjoying the finer things in life, including some of the coolest new products, launches, and gadgets hitting the internet.
Here is Man of Many's Staff Favourites for the second week of March.
Therabody PowerDot 2.0 Duo
Scott Purcell – Co-Founder
Have you ever had the experience of heading to the physio to check out an injury, only to have them stick electric pads to stimulate your muscles whilst they sit back and do nothing? Well, now you can have that same treatment in the comfort of your home. The PowerDot 2.0 Duo is a muscle stimulator that you can take with you anywhere and fully control it through the smartphone app. The app will guide you on the most suitable placement around your body for optimal recovery which aids in relieving muscle pain, speeding up muscle recovery and improving performance. Now I can even work on my abs (or lack thereof) while sitting at my desk in the office!
Favourite Article of the Week: Best Golf Courses in Australia, Aqua Products We're Obsessed With.
KIA EV6
Sam Mangioni – Journalist 
If you watched the 2022 Australian Open, you may have noticed a futuristic vehicle gliding across your screens during the commercial break. I vividly remember watching Ash Barty's final match, when my girlfriend turned to me and said, "what is that cool car in the ads…wait, is that KIA? Wow, they've come a long way". Now admittedly, she knows nothing about cars. However, it was a watershed moment for someone like me who covers product and brand trends. The reality is, KIA has arrived as a formidable player in the market, and their new EV6 is leading the charge. I was fortunate to get behind the wheel of the brand's first dedicated electric vehicle and was incredibly impressed. In terms of design, performance and tech, the EV6 could be the perfect car for urban commuters. We've covered the car in great detail on the site, so click here to learn more.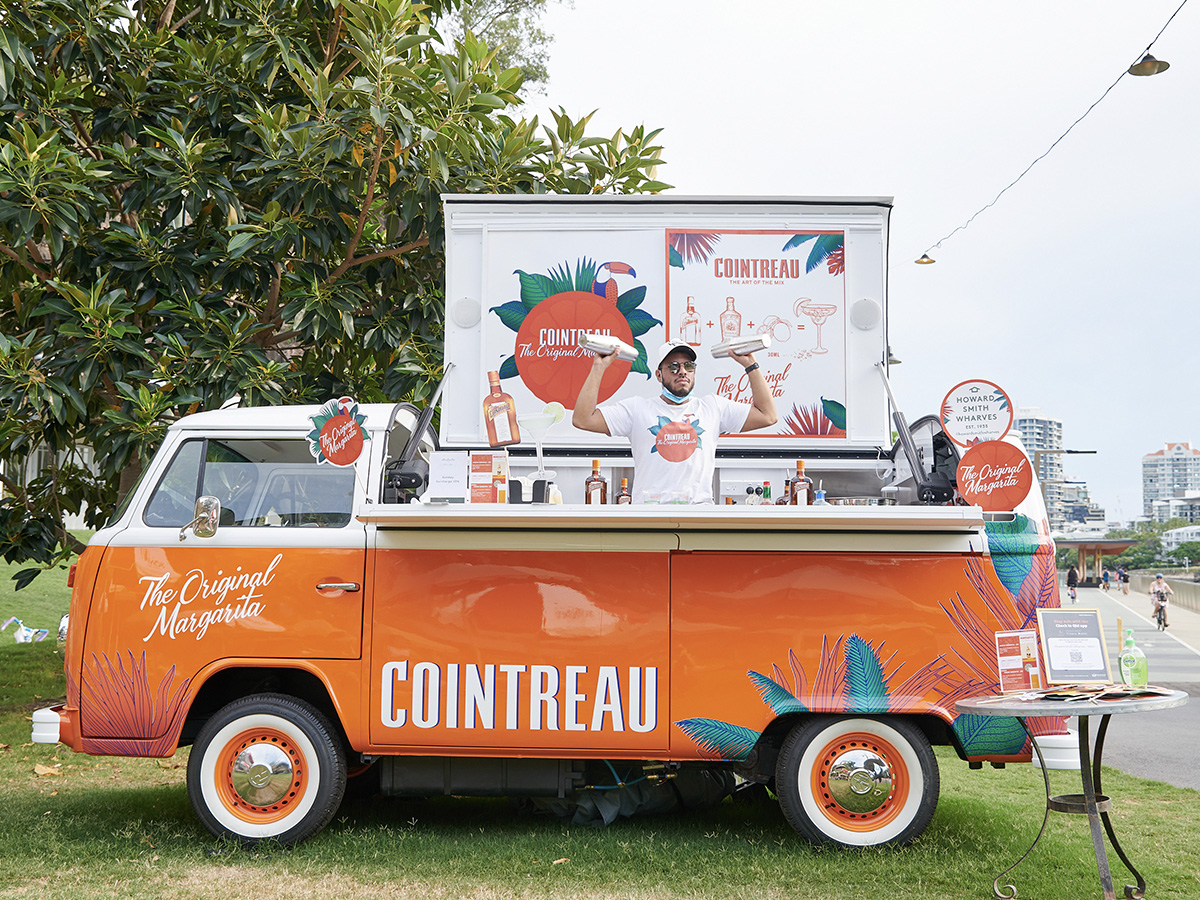 Cointreau Margarita & Taco Kombi
Denise Barnes – Head of Branded Content
With everything happening in the world right now, we can all use some good news in the form of a travelling Margarita & Taco Kombi bringing pure joy to wherever it lands. Thanks to Cointreau, the ingredient at the heart of the classic cocktail loved all over the world, this bright and happy retro VW Kombi will be travelling around Sydney slinging tasty Margie's and serving up authentic South American food. I really can't think of a better combo and can't wait to go and experience this first hand. Below is a quick rundown of where the Kombi will be popping up throughout Sydney:
From classic, to frozen, to spicy, there will be a Margarita for everyone or get a Margarita tasting box if you want to try them all. The menu items will also be available in meal and drink packages starting at just $12 for a Margarita & Guac & Chips, $15 for a Margarita and taco of your choice, and then $22 for those wanting to try the tasting box. If by the small chance you're not into margaritas or tacos, just go for the good vibes and see the insta-worthy Kombi in person.
Bachelor Party Booze List
Tim Fernandes – Senior Sales & Relationships Manager
I've got a bachelor party next weekend, with 14 blokes using my place as the post-paintball and pre all-you-can-eat-tacos stop. There'll be plenty of beers, but here's what really makes it a party:
1. C.C Soda & Lime: Coming back from paintball, we'll be looking for something crisp, tasty and refreshing. This RTD (ready-to-drink) has an iconic Canadian Club with a hint of lime and topped with soda, and is the perfect alternative to beers or cola mix drinks. It actually has 50% fewer calories than cola & dry drinks and most importantly doesn't leave you with that awful sticky cola mouth.
2. Four Pillars Rare Dry G&T: In keeping with the theme of premium spirits in a can, this is the best G&T RTD you can purchase. The Four Pillars RareDry is a concentrated gin essentially using twice as many of the exact same botanicals as their award-winning Dry Gin. Four Pillars crafted their own delicious tonic and added extra fresh organic oranges to the distillation, making it exceptionally clean and refreshing.
3. Fireball: It's not a party without Fireball. Everybody loves the taste and the fact it's a lower ABV than most spirits means it (hopefully) won't destroy us like tequila or other shots. Fireball also comes in a handy 5L Keg size, in case you're feeling ridiculous.
4. Lyre's G&T RTD's: The designated drivers won't just be on the waters, thanks to these fancy Lyre's alcohol-free G&T tins. As good as any premium drink, they've captured the G&T essence with classic juniper and peppery botanical scents and tasty tonic – just without the gin.
Canadian Club and Soda Four Pillars Fireball Lyre's
Q Timex Reissue 'Pepsi' Watch
Ben McKimm – Journalist
While a Pepsi GMT mightn't be on my immediate horizon I love the fact Timex is offering quality and affordable timepieces with a classic Rolex look. This particular model – the Q Timex Reissue – features a 38mm dial and acts as a natural evolution to the brand's famous Q Timex 1979 watch. Seen here in the 'Pepsi' like colours, features include a rotating bezel, woven stainless-steel bracelet, functional battery hatch and domed acrylic crystal. It's everything you already loved, and then some.
Product: TW2U61100ZV
Case Width: 38 mm
Case Material: Stainless Steel
Band Color: Stainless Steel
Favourite Article of the Week: VW Brings back the Kombi as an all-electric vehicle of the future.
Pulled Oats by Green & Gold
Clelia Niyikiza – Branded Content Assistant
Pulled oats are a vegan substitute that you don't have to be vegan to love. After years of just using mushrooms as a substitute, I found a great alternative to making veggie Spaghetti Bolognese. There's nothing wrong with more vegetables – and I'll still use that recipe – but having a complete source of protein such as this new product from green and gold called Pulled Oats has been a game-changer for me!
There are many recipe options, but so far, I've used it for spag bol, Mac and cheese and tacos. I plan to try something sweeter such as the chocolate and berry pie, as they also have dessert recipes I also feel great knowing that the ingredient list is straightforward with just Nordic oats, faba bean and pea protein, oil & salt.
Favourite Article of the Week: I am Legend Sequal Confirmed, Atlanta Season 3 Trailer Drops.