VW ID. BUZZ Confirmed for Australia, Due Early 2025
The VW ID. BUZZ and ID. BUZZ Cargo has been confirmed for Australia with production to start at the end of 2024. "The ID. Buzz is a people mover that stops traffic, people stop, stare and smile. It's an incredible blend of style and function that will capture the imagination of Australians – and is reflected by our ambitious sales volumes," said Volkswagen Commercial Vehicles director, Ryan Davies, on the news.
The announcement confirms our suspicions, as Volkswagen Australia has been eyeing the ID. BUZZ since we first saw it last a media event in Sydney last year, calling Australia "the most important international market."
Anyone who's had a chance to sit behind the wheel of a Kombi and cruise the local beachfront for five minutes would agree there are few cars on earth cooler than the VW Type 2. In fact, describing the VW Bus community as anything but 'cult-like' would be doing them a disservice. Sales expectations are strong, with Davies adding "We expect the ID. Buzz Cargo to sell at least as well , and it's incredibly appealing for sole traders who want to reduce their emissions in the most fun way possible. This is a proper, from the ground up tradies' BEV – not tacked-on reverse engineering of an existing diesel vehicle."
Price indicative, there's a distinctive flavour to this famous vehicle. A clean, all-electric people mover dressed up with heritage touches. It screams 'exotic' but not in a typical EV way, it's stylish and interesting to look at, and we look forward to seeing them on Aussie roads. If the brand is looking to recapture its market share after a sales downturn, the VW ID. Buzz is ready to go and VW Australia believes they have a real "Segment Buster" on their hands.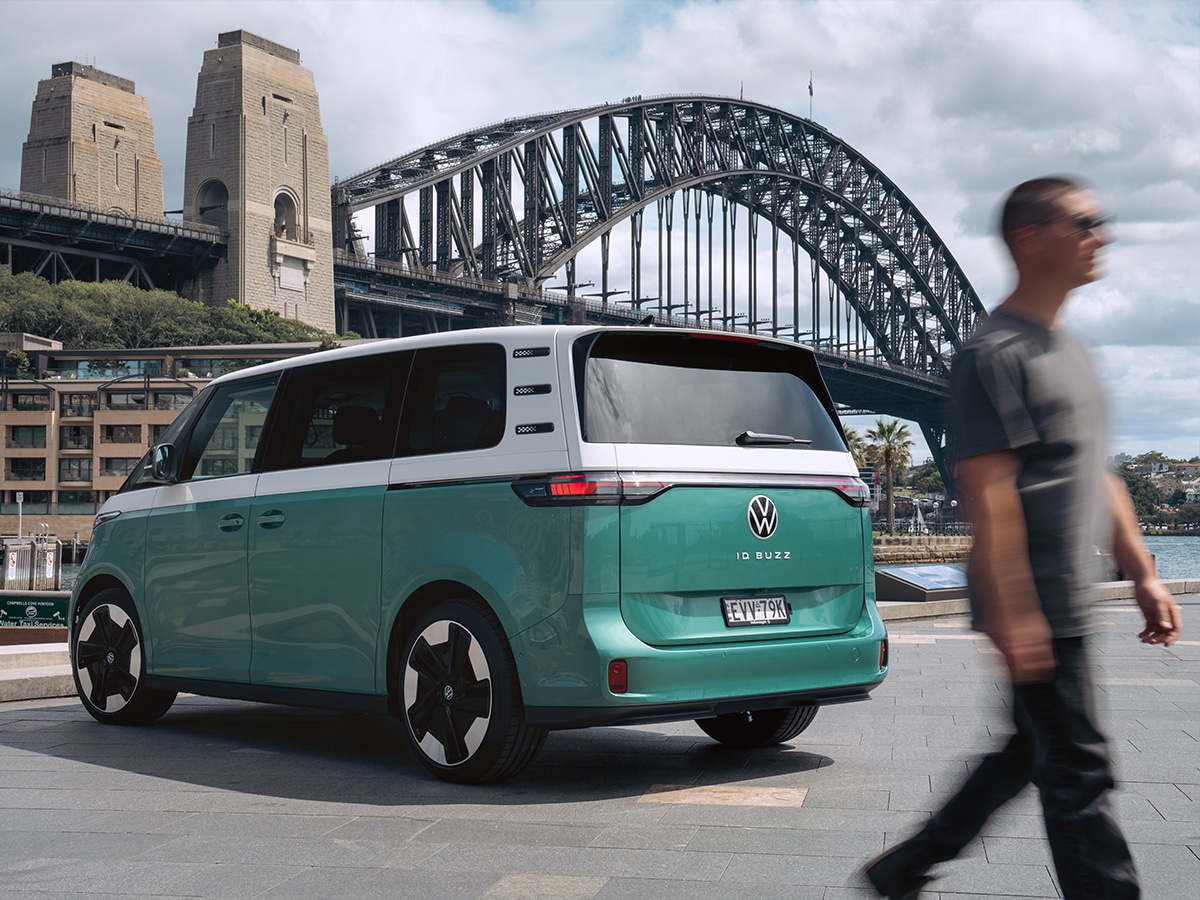 When Does the VW ID. Buzz Release in Australia?
Volkswagen Australia has confirmed the VW ID. BUZZ and ID. BUZZ Cargo will make its way to Australia soon after production begins at the end of 2024. The ID. BUZZ will be joined by the ID.3, ID.4 and ID.5 which will all go on sale the same year.
In terms of production, the VW ID. Buzz will be manufactured at the brand's Hannover facility on the same line as the T6.1 and T7 Multi. Most importantly, the electric Kombi will be produced with complete carbon neutrality and will be based on VW Groups Modular Electric Drive Kit (MEB) platform.
In a statement on the global launch of the vehicle, Carsten Intra, Chairman of the Board of Management of Volkswagen Commercial Vehicles, said "Both versions of the ID. Buzz is pioneering in terms of its sustainability, with manufacturing and shipping having a carbon-neutral footprint. We're also using recycled synthetic materials and the interior is completely free of any real leather."
VW Australia has confirmed this as their goal, looking to hand over the car to the customer on a C02-neutral basis. And before you even ask, they've also committed to buying back the batteries at end-of-life where they'll be used for non-crucial applications. You can read more about their partnership with Redwood Materials here. Nice job V-DUB.
Related: Could Chevrolet's Electric Silverado Take Down the (still unreleased) Cybertruck?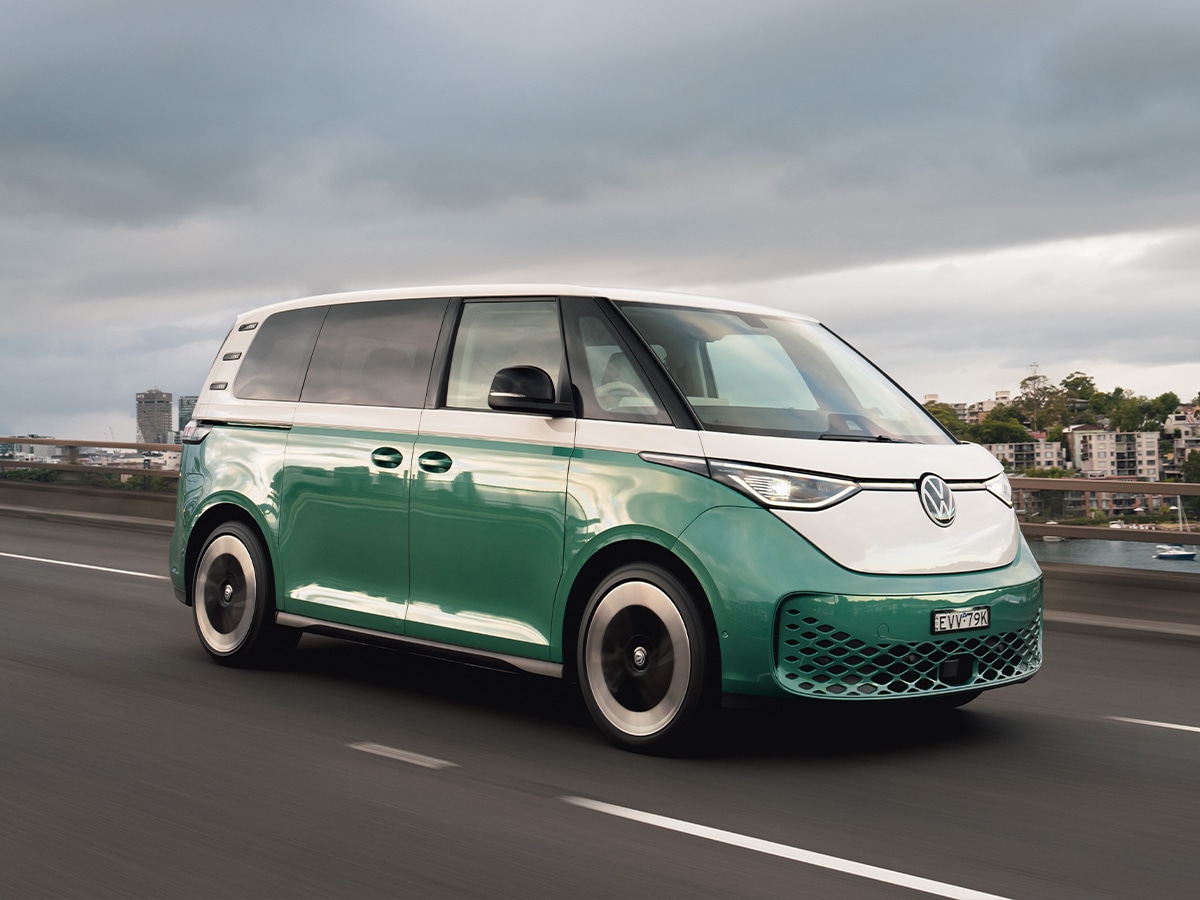 What Powers the VW ID. BUZZ?
Power and EVs generally go hand in hand – and while vehicles like the Porsche Taycan and Tesla Model S push the boundaries for outright speed – VW, BMW, and Audi have recently highlighted the unnecessary use case for such extreme figures, offering EVs that focus on urban use.
| | |
| --- | --- |
| | VW ID. BUZZ Performance |
| Battery | 77 kWh (gross energy content: 82 kWh) |
| Motor | 150kW |
| Drive type | Rear-wheel drive |
| Charge time | 5 to 80% in 30 minutes (170kW DC charge) |
Beyond the ability to fast charge through DC networks the ID. Buzz will feature bidirectional charging that can feed unused energy from the battery into your home network (aka. vehicle-to-home). The power transfer and communication take place via a special DC bidirectional wall box.
While the cargo is clearly targeted at tradies and small businesses who want to operate out the back of the BUZZ on a regular basis, the brand hasn't included AC plugs in the rear as we've seen on cars like the Ford F-150 Lightning. We appreciate that Volkswagen Commercial Vehicles director, Ryan Davies, has referred to the ID. BUZZ as a "proper, from the ground up tradies' BEV," but there's a single 300w plug underneath the driver's seat for powering… not much. Let's get some ports in the rear for charging tools please VW, at least on the 'Cargo' variant.
Related: This Citroen AMI Buggy is like a modern-day version of the Mini Moke, and we love it.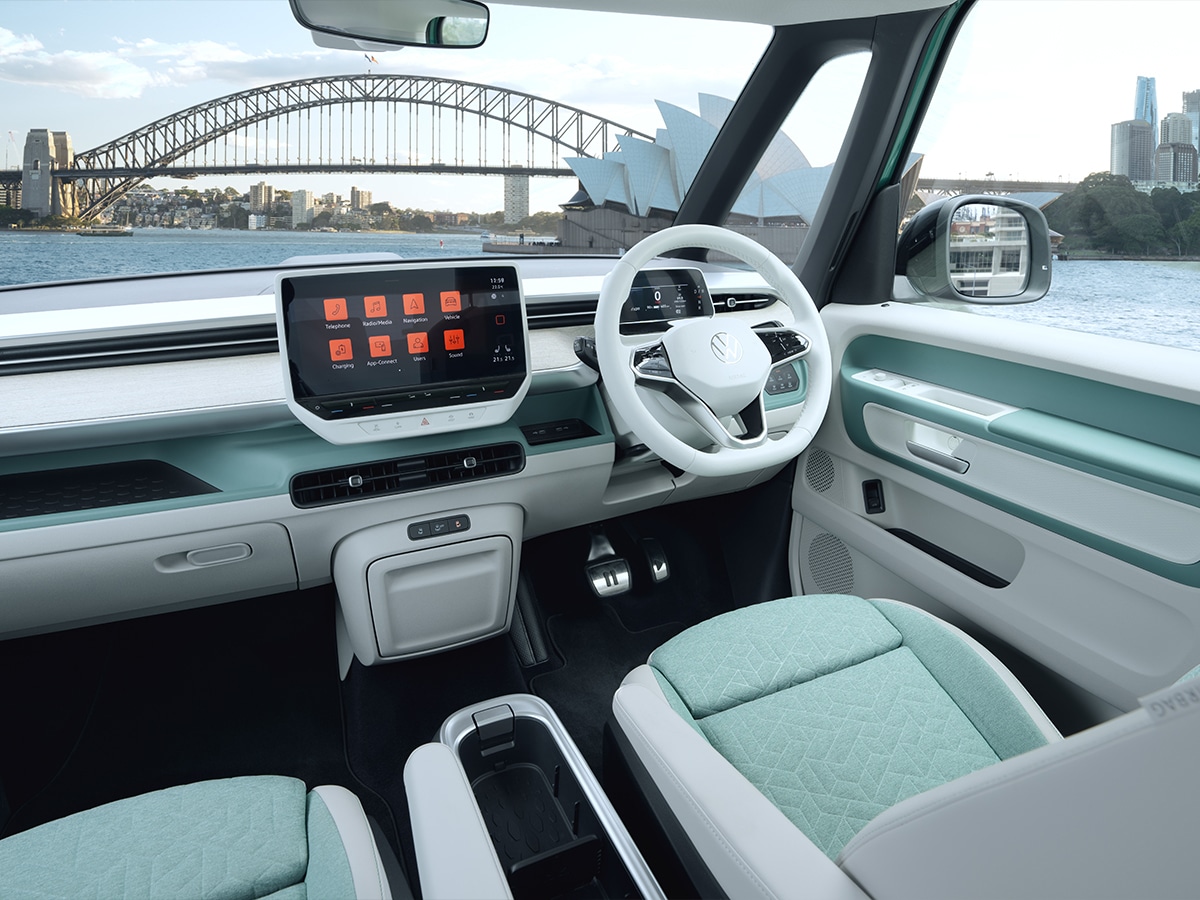 VW ID. BUZZ Has a Modern, Yet Familiar Design
While safety regulations seldom permit the latest Kombi to feature that hilarious (and fun) driving position directly over the front axle, VW has worked with its engineers to fit "its safety relevance and technology into the ID. Buzz with those super short overhangs."
The slippery shape of the exterior reduces the drag coefficient to just 0.285 – 0.29 for the ID. Buzz Cargo reduces energy consumption and increases range. Just how slippery is it? Well, a Ferrari 488 has a drag coefficient of 0.330 to 0.324.
Another feature that has always been typical of the model line is the iconic front with its V-shaped front panel between the charismatic headlights. A feature accentuated on the new Buzz and while the headlights aren't around anymore, they look quite sharp. We're in love with the optional two-tone paintwork. Duck egg blue would've been perfect, but we'll opt for the highlighter yellow.
The interior of the new ID. Buzz is enormous in both room and physical capacity. In the lounge-like, friendly ambience of the standard vehicle, five people have ample room for travelling long distances with enough space to store 1,121 litres of luggage, increasing to 2,205 litres if you fold down the second row. Two pallets will stack in the rear if loaded transversely.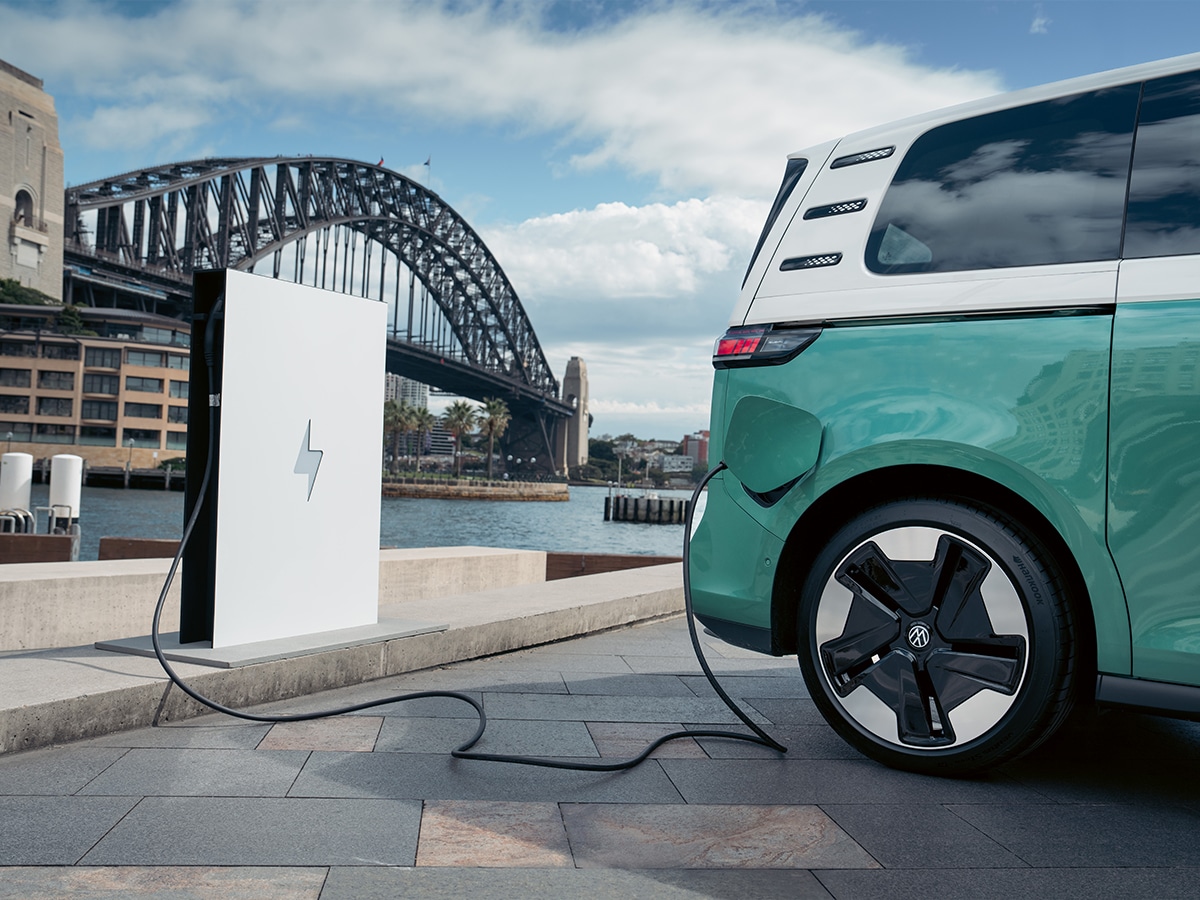 VW ID. BUZZ Pricing and Availability in Australia
While Australia will have to wait for the ID. BUZZ to arrive after production begins in 2024, overseas advance sales started in May of 2022, and the market responded enthusiastically with over 20,000 orders pre-launch. According to sales figures, there was a fifty-fifty split between ID. BUZZ and ID. BUZZ Cargo.
The all-electric Kombi will be built on the same production line as T6.1 and T7 Multivan with 4000 employees trained to produce the ID.BUZZ alone. Globally, VW expects to build 130,000 units by the end of 2023.
In terms of expected pricing for our market, the passenger ID. Buzz Pro (as pictured) starts from €64,581 ($100,184 AUD) in Germany, so we anticipate it will cost around that price by the time it makes its way Downunder.
What does the future hold for the VW ID. BUZZ? VW group expects a long wheel-base 7-seater to land globally by the end of next year, while bigger batteries (more range), AWD variants (that would be key for the Australian market), and a GTX model (VWs electric 'GTI' brand) are in early planning stages. We desperately long for a pop-top 'Camper' variety in the future. Make it happen VW!
Related: We Drove a Lamborghini Around Melbourne to Raise Money for Men's Health.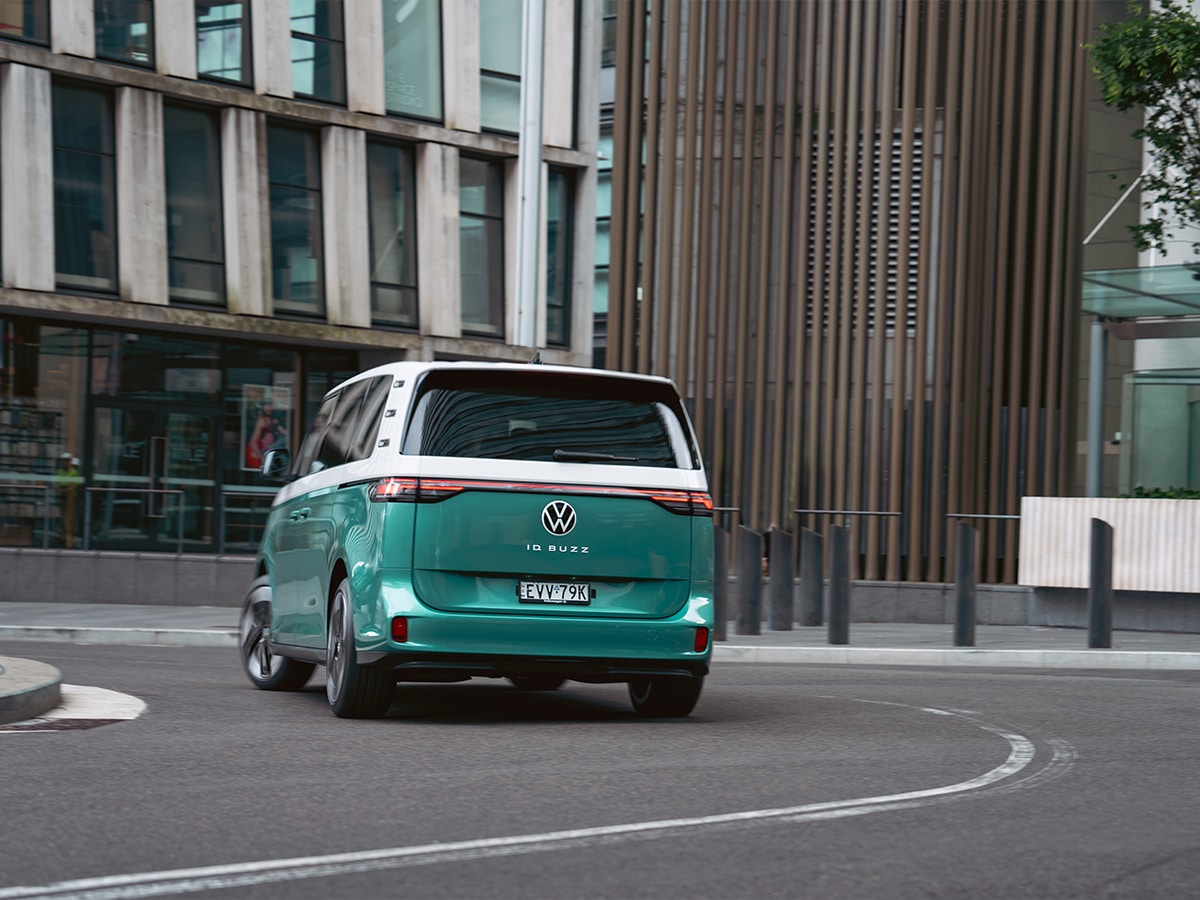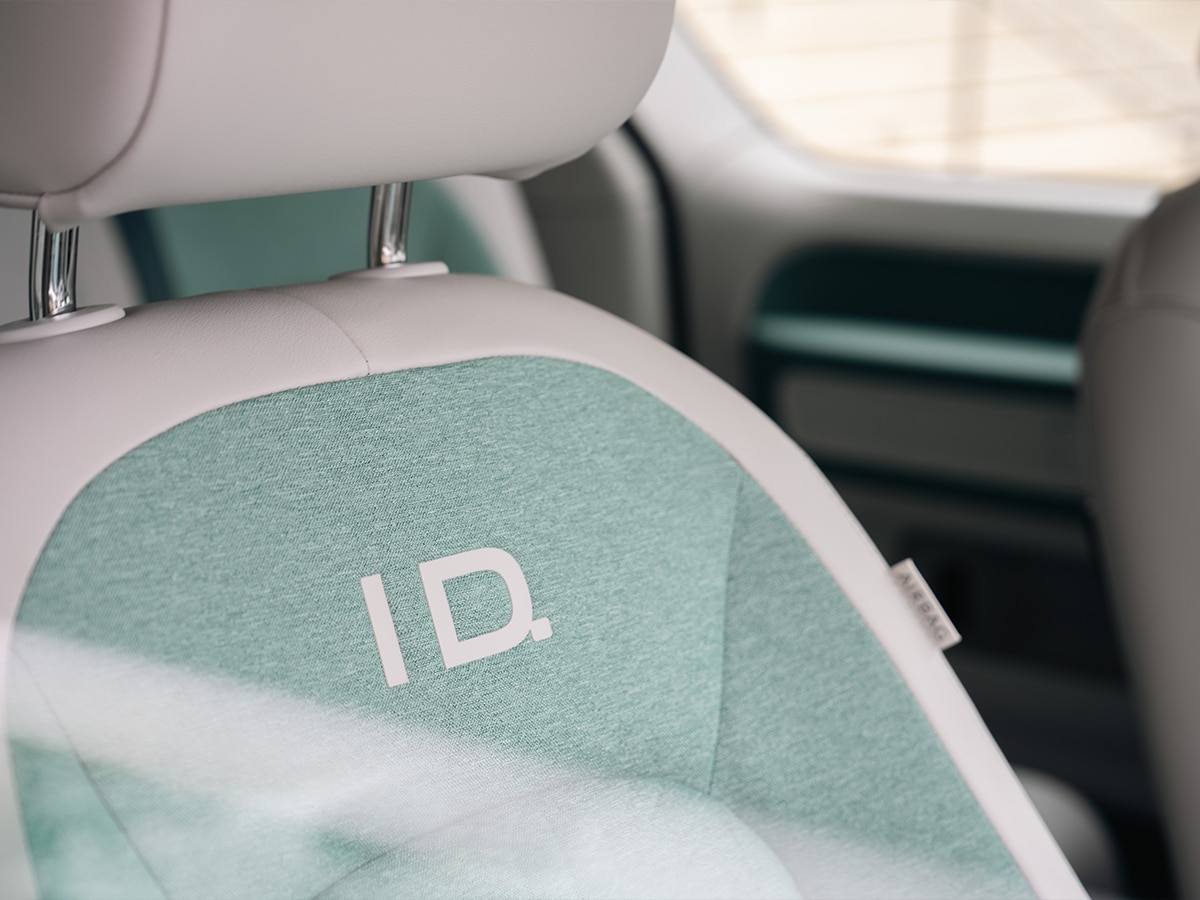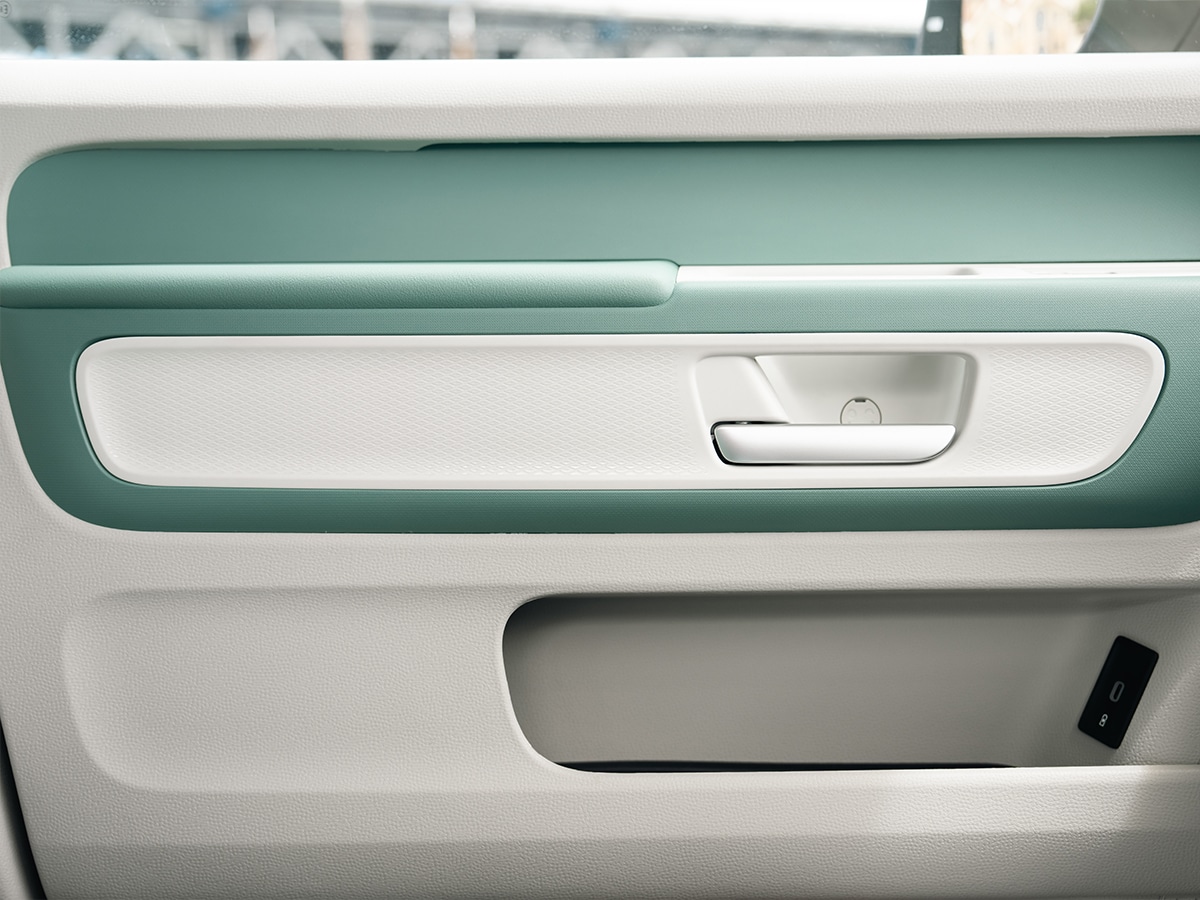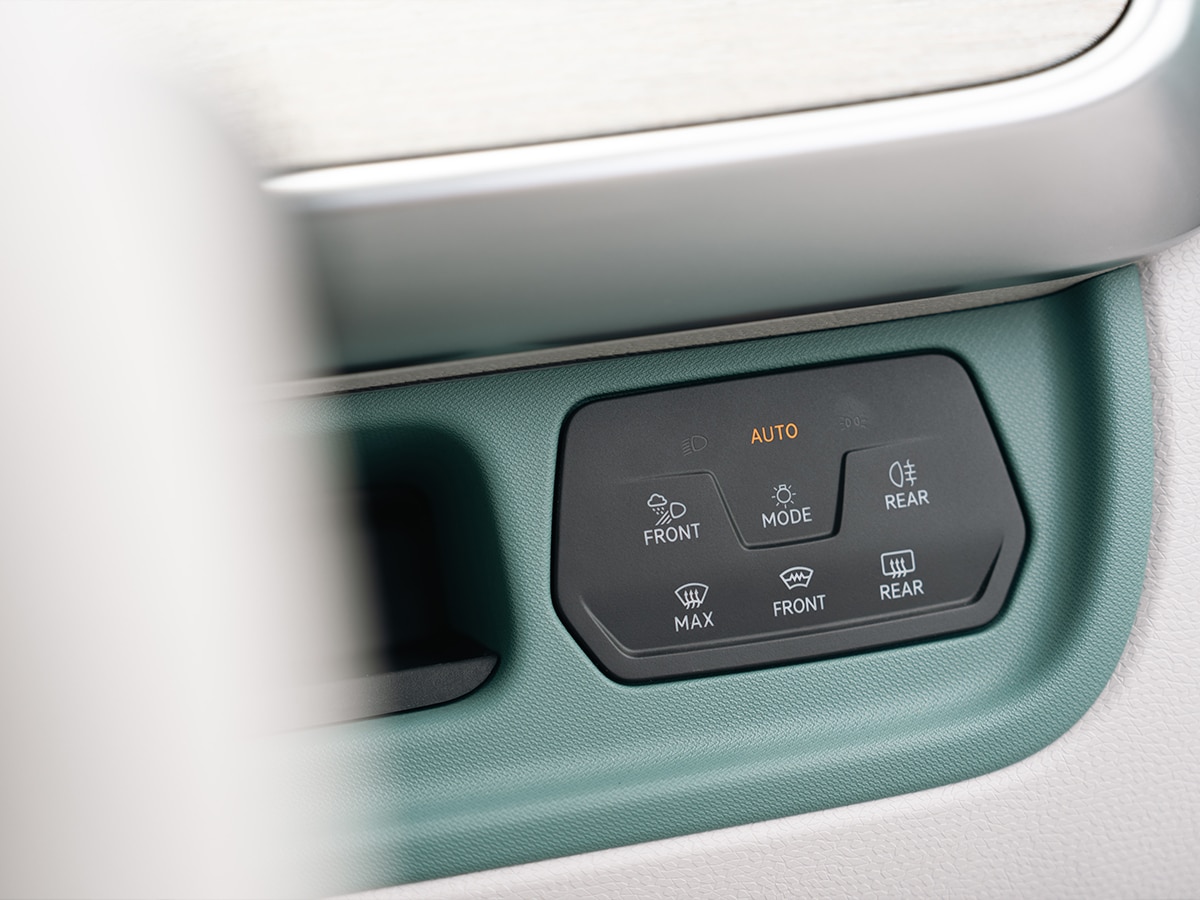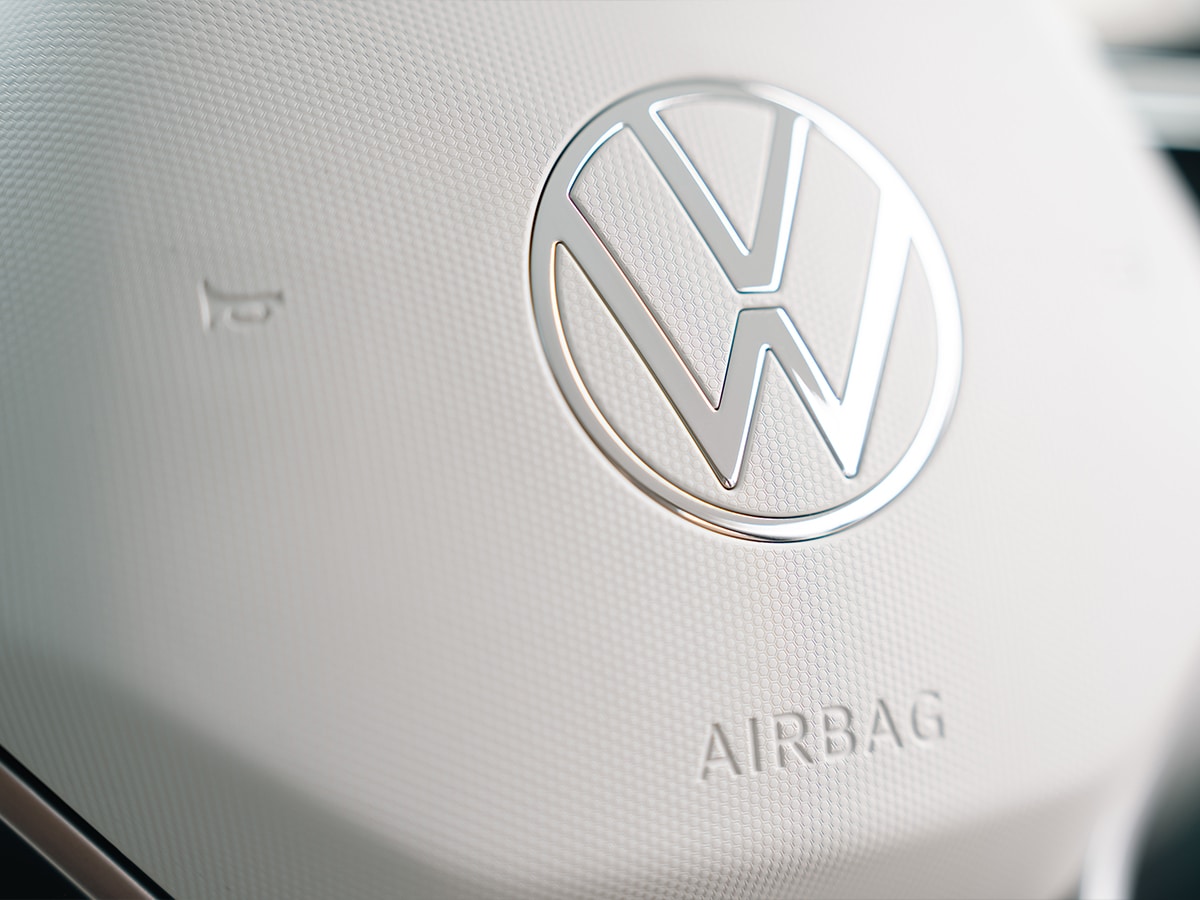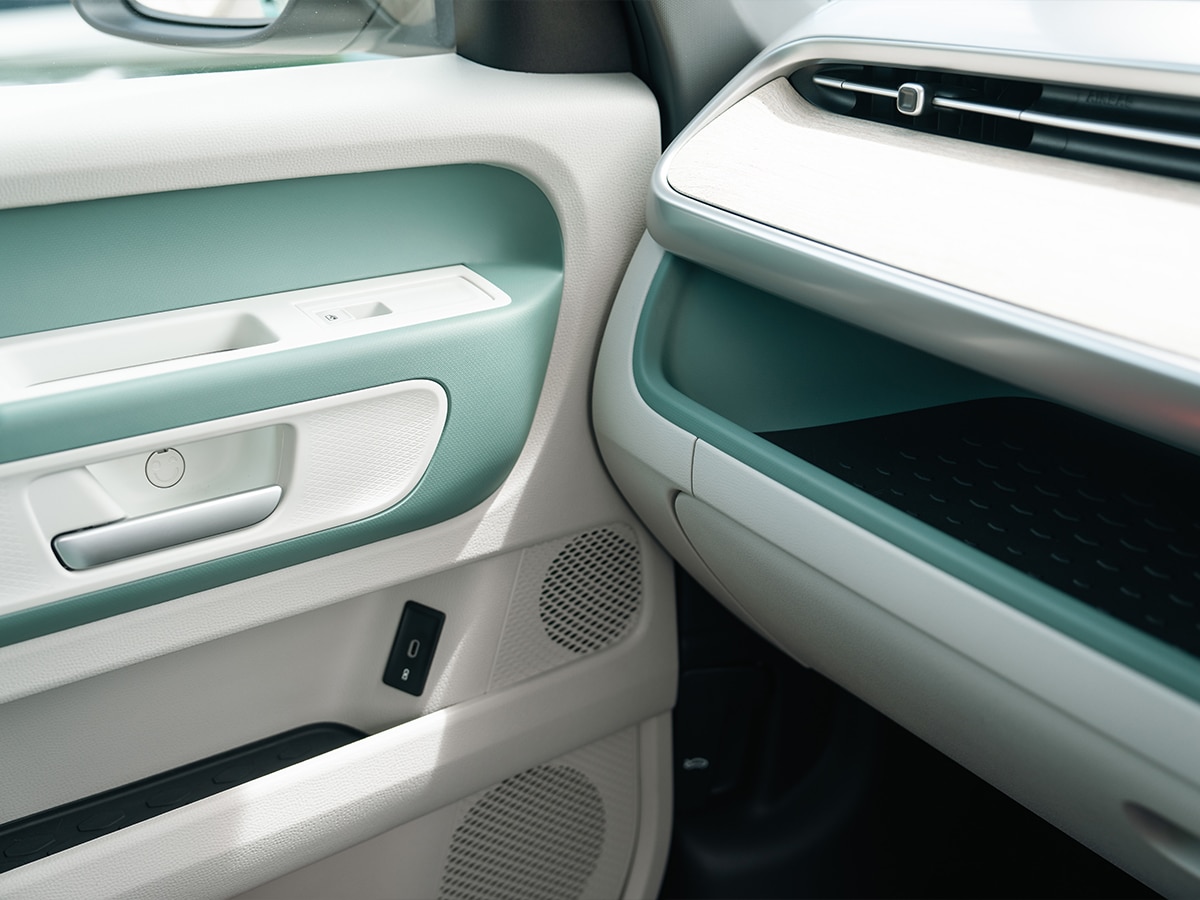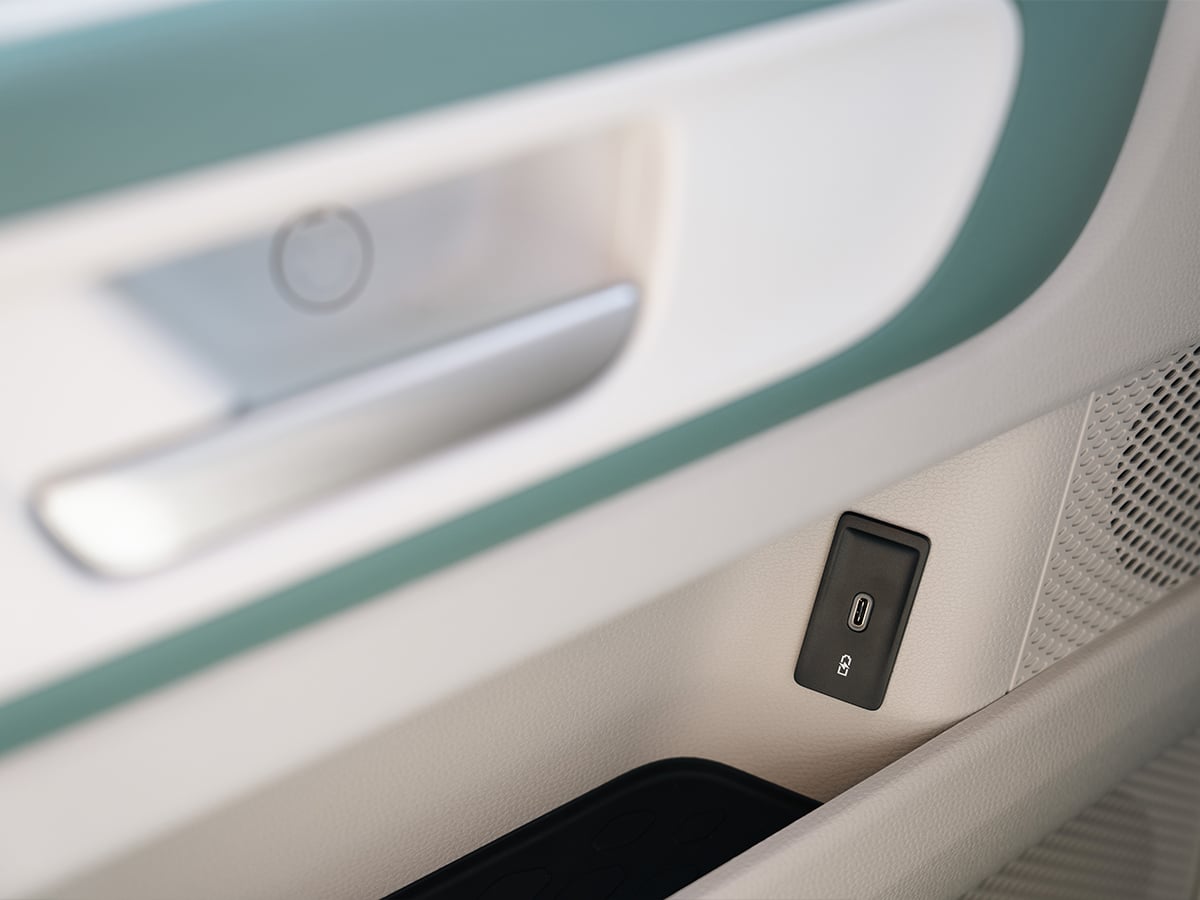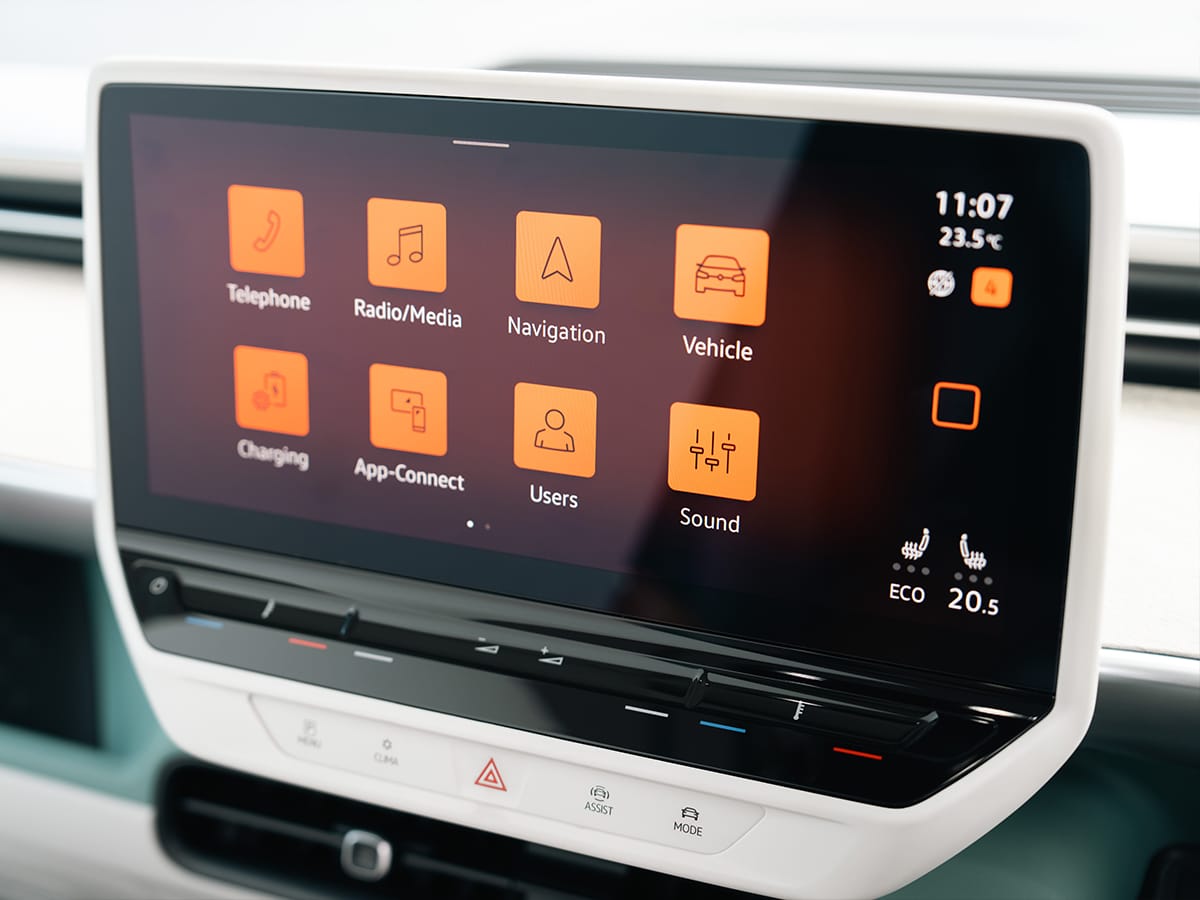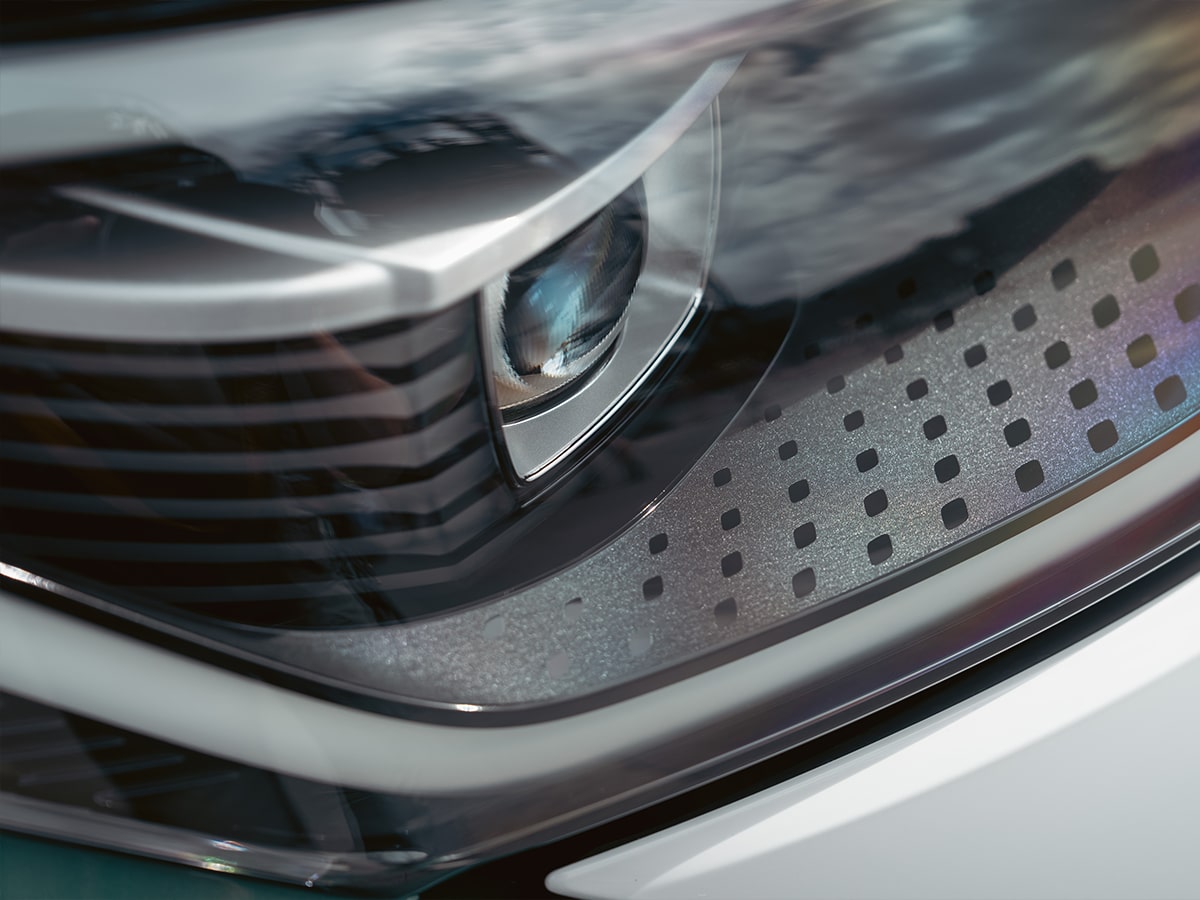 You'll also like:
2022 BMW iX3 Review: Best Model in the Range?
You Can Now Jump Behind the Wheel of a Porsche 911 for Under $1,000.
Remember the Flaming Cargo Ship Carrying Over 4,000 Porsches, Bentleys and Lamborghinis? It officially sunk.