Man of Many's Staff Favourites – 2 October 2021
The great countdown is on. We sit just two weeks away from the pubs in Sydney reopening for the double jabbed. We've got our bookings, we've made flashcards for our mate's girlfriend's names and we're avidly preparing for that first pint on tap. The only problem being – it lands smack bang in the brief period between sports. Ah well, you can't have everything, but you can have our Staff Favourites. Get into it.
You'll also like:
Man of Many's Staff Favourites – 25 September 2021
Man of Many's Staff Favourites – 18 September 2021
Man of Many's Staff Favourites – 11 September 2021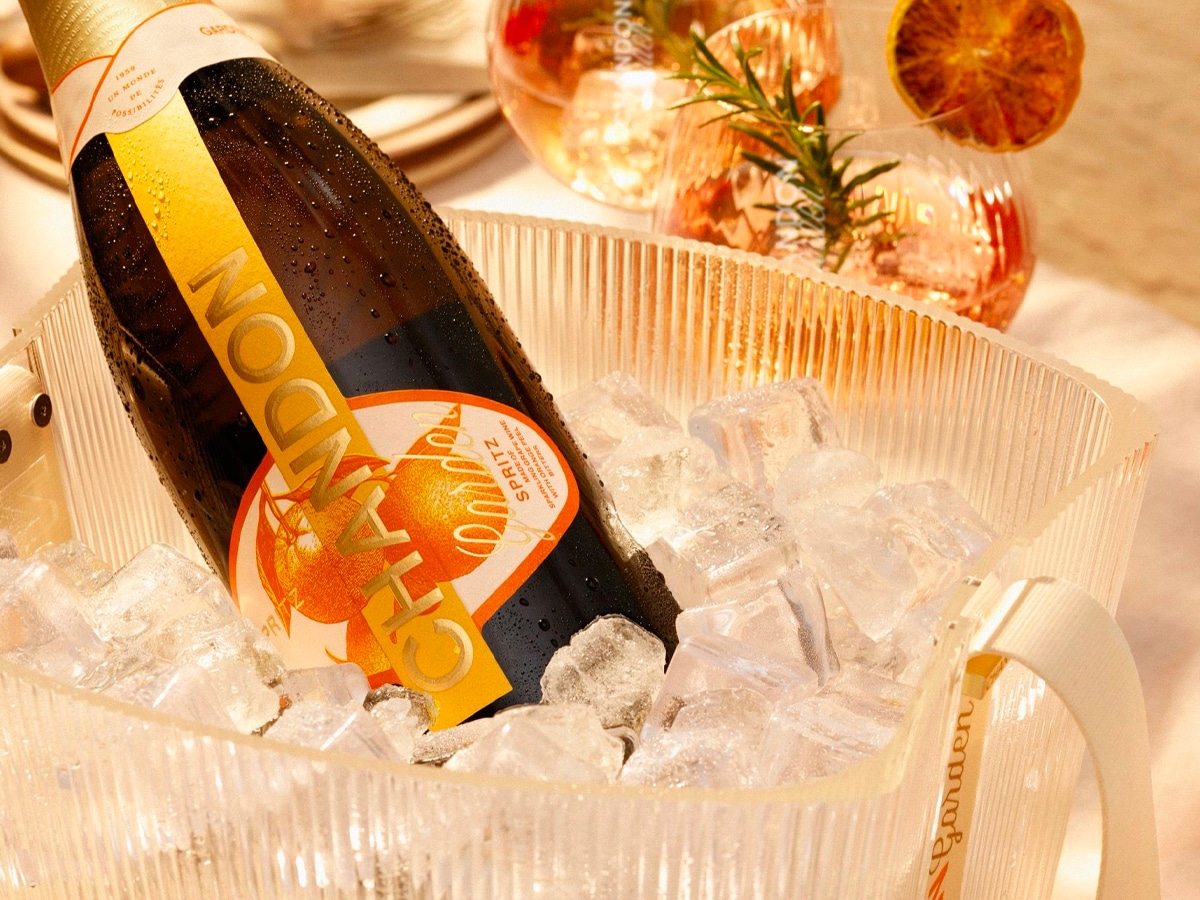 Chandon Garden Spritz
Nick Hall – Digital Editor
When it comes to fancy fizzers, it's pretty hard to go past Chandon. Delicious by design and still great value for money, the sparkling wine offers the perfect aperitivo, especially during lockdown. But with gatherings picking back up and the world taking their in-home exploits outdoors, Chandon dropped a little bundle of goodness of us.
The new Chandon Garden Spritz is a seriously perfect picnic addition. A blend of Chandon's exceptional sparkling wine and locally crafted orange bitters, the new drop was developed in Chandon's home in the heart of the Yarra Valley. It cops a fruity, citrus flavour from the included Australian navel and blood oranges, along with orange peel and natural herbs and spices. It may sound like an odd mix, but Chandon Garden Spritz is truly refreshing, even for those who aren't into sparkling. If you've got a picnic lined up, I cannot recommend this enough. Indulgent? Maybe, but sometimes you need to be indulged.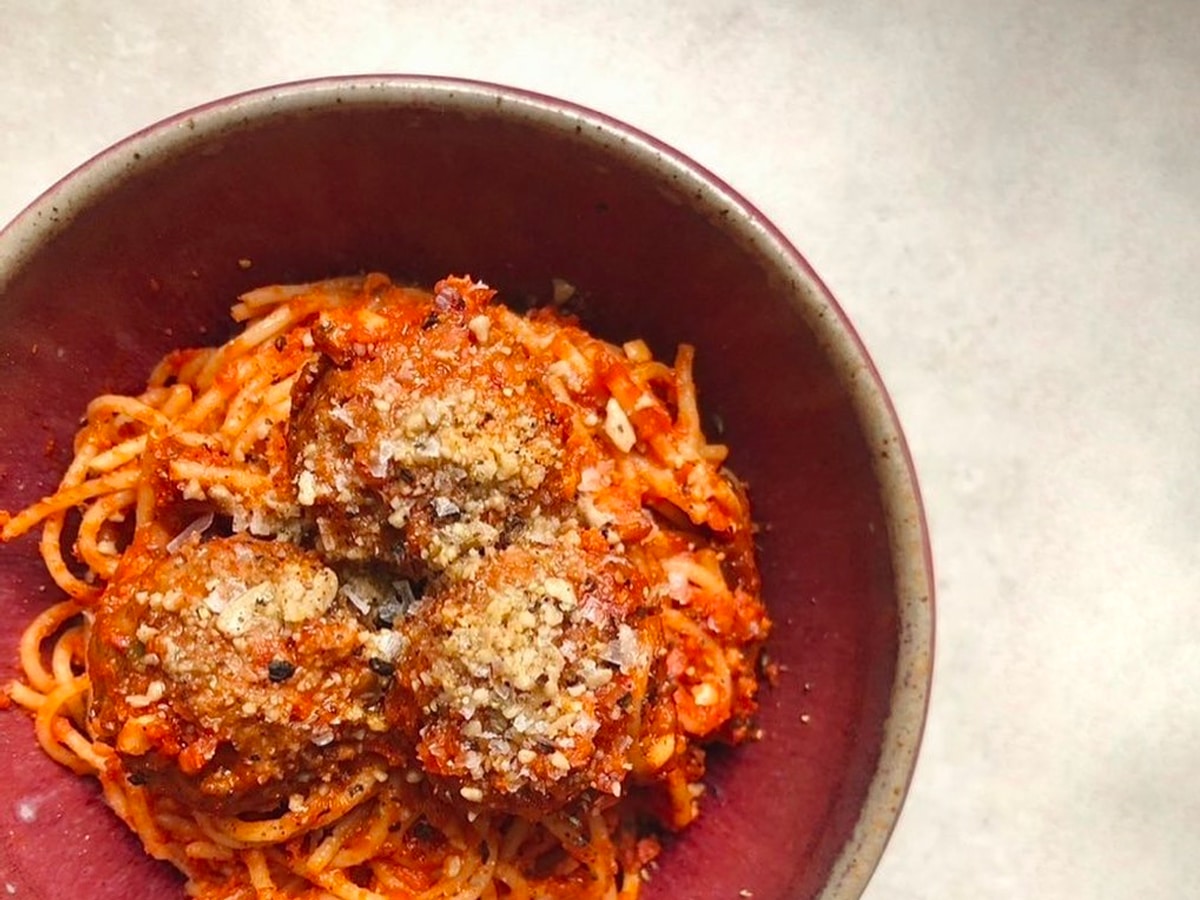 MEET Plant-Based Meat
Despite the fact that most of my meals come pre-packaged and microwave-ready, I do love to cook. My issue is merely that my partner and I are on two very different ends of the meat-eating spectrum. She's a pescatarian and I'm full-blown carnivore, so home-cooking generally requires a bit of compromise on my part or two separate meals. The good news is that meat substitutes are getting seriously good.
This week, I got the chance to check out MEET's new chilled range and I was impressed. The new Plant-Based Beef Free Strips and Plant-Based Italian Meetballs taste pretty damn close to the real thing, but the real win is the texture. As anyone who has dabbled in the world of plant-based meat substitutes would know, you either get rock-hard and inedible or gelatinous goo. Thankfully, MEET's chilled range was straight-up delicious. Chewy like beef should be, but still tender enough to make a good spaghetti with, MEET won't let you down. You can grab these ones from most Aussie supermarkets.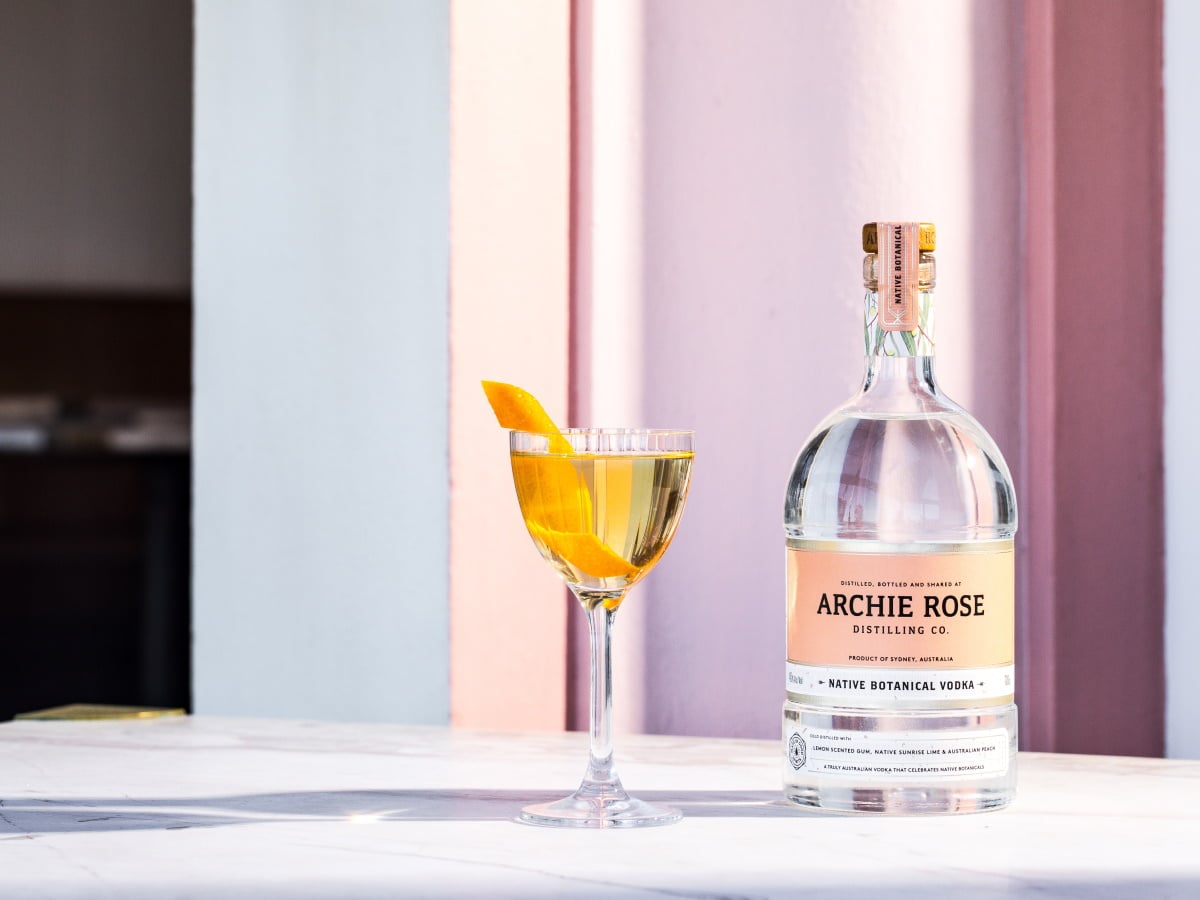 Archie Rose Native Botanical Vodka & Signature Dry Gin
Scott Purcell – Co-Founder
I've written about this before, but I finally got the chance to try Archie Rose Distilling Co.'s groundbreaking distillation process. As part of this, they've launched a new Native Botanical Vodka and the next iteration of its Signature Dry Gin. Both are from the new custom-designed copper pot/column hybrid vacuum stills, allowing the unique cold distillation of botanical distillates.
Both of the spirits are a reflection of the team's dedication and commitment to championing native and local ingredients. The Native Botanical Vodka highlights and heroes lemon-scented gum, sunrise lime, Australian peach and Roman chamomile. On the palate, you taste grapefruit, honey and stone fruit.
The reimagined Signature Dry Gin took on board requests for more complexity, character and boldness of flavour, reducing the number of botanicals from fourteen to just six. The cornerstone aromas of lime and citrus remain but have been complemented with new botanicals of Geraldton waxflower and WA grown sunrise lime.
Squid Game
Denise Barnes – Native Content Manager
Ok, so when I first saw Squid Game pop up under the "Recently Added" in Netflix, I was not at all interested. I'm not big on shows that are overly Sci-Fi or weird, and this looked like it ticked both of those boxes. But thanks to my persuasive husband and a certified fresh 100% Rotten Tomatoes rating, I decided to give it a go, and I'm so glad I did. I think the reason I like it so much is that it's so different from anything I've watched before, and I couldn't help but think about what I would do if I was in those situations. How I would play the game, to what lengths I would go to, to survive etc. I'm not going to give you a synopsis of what the show is about or its main characters, instead, just watch the trailer. Or even better, just watch episode 1, and I'm fairly certain you'll be hooked.
Sennheiser CX Plus True Wireless
Tim Fernandes – Sales & Partnerships Manager
My colleague Ben is a far better writer than me (it is his job after all), so for all the in-depth product knowledge, specifications and reasons why the Sennheiser CX Plus True Wireless earbuds are epic – Please read here.
I've been a fan of the brand for many years, having used the Sennheiser over-ear "PXC 550" headphones for commuting on public transport, in the office and even a 2-month trip across South America when travel was a thing. They've always been simple and intuitive to use, comfortable when using for many hours and of course, have exceptionally clear audio. I had very high expectations of the CX True Plus Wireless and so should you if you're looking to drop $260 on earbuds, and can certainly confirm Sennheiser have delivered another great product. They're sweat-resistant and don't slip out on when I exercise, they're quite stylish, they have a massive 24 hours battery life with the box-charging and the active noise cancelling is brilliant. Definitely handy when I'm back on public transport. I highly suggest you read Ben's article then get a pair, buy them here.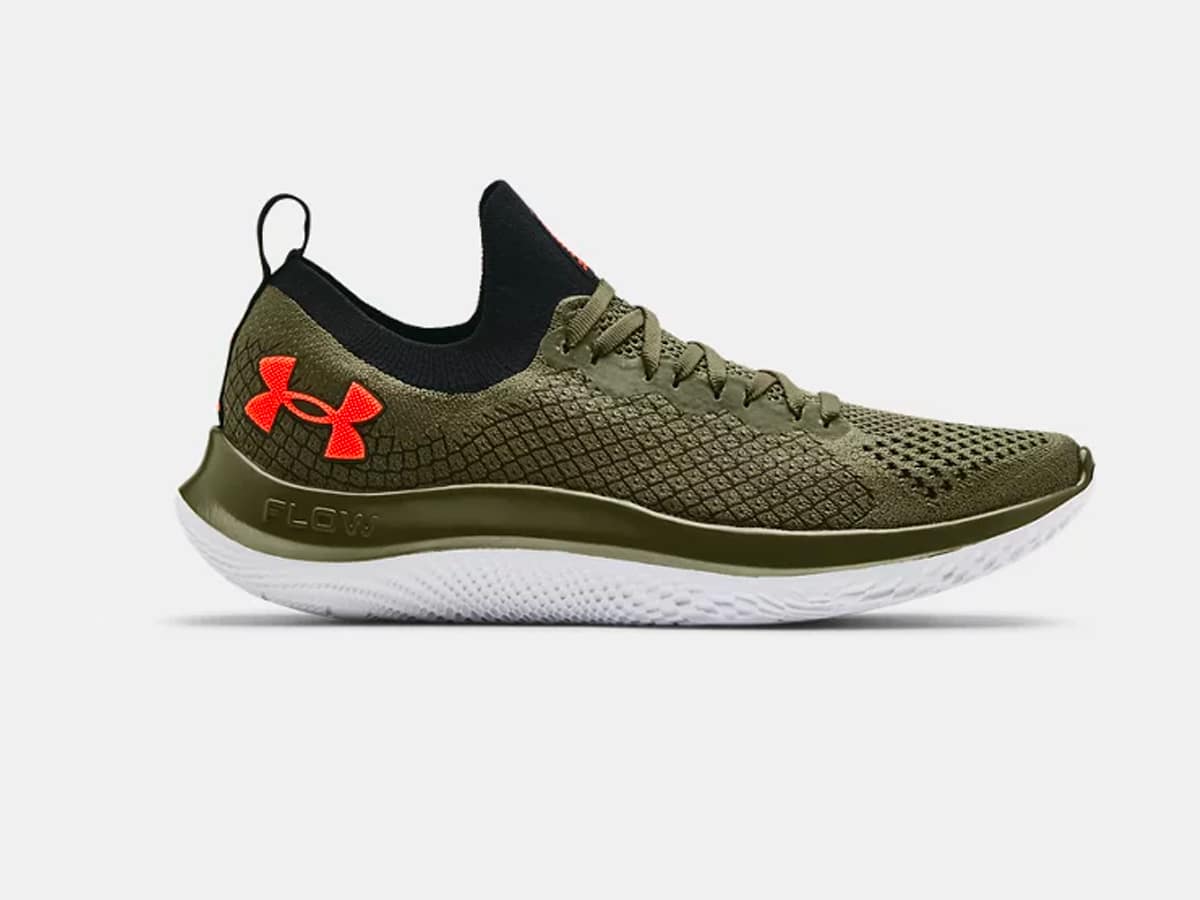 Under Armour UA Flow Velociti SE
Ante Pedic – Agency Partnerships Manager
Only my second pair of Under Armour's and it's safe to say I'm fully converted at this stage. I've never been much into running and that's in large part been because I don't enjoy the foot pain that comes with it, which is why it didn't take long for me to become a fan of these sneakers. Somehow Under Armour has managed to create a running shoe that ticks all the performance boxes for me whilst providing a safe, comfortable place for my ever so slightly (sarcasm) wide feet.
Skipping over the technical jargon, these shoes have a sock-like upper and fairly firm sole so you can get really close to the feeling of bare feet but unlike most sneakers of this style – the heel cage is quite sturdy so you're still getting that support where you need it most. Another nice touch I noticed is the heel being just enough higher than the toes so you can feel a bit of an extra push when you're blazing around your neighbourhood.
Finally, and potentially most important, they're a really clean looking sneaker – nothing but compliments so far when I've worn them around, well, my family but I'm sure I'll be making plenty of friends jealous come freedom day. Personally, I went for the dark green colourway because the orange UA logo on the back stands out quite well at night. All in all, I'd recommend these to anyone else and look forward to whatever releases UA has on the horizon at this stage.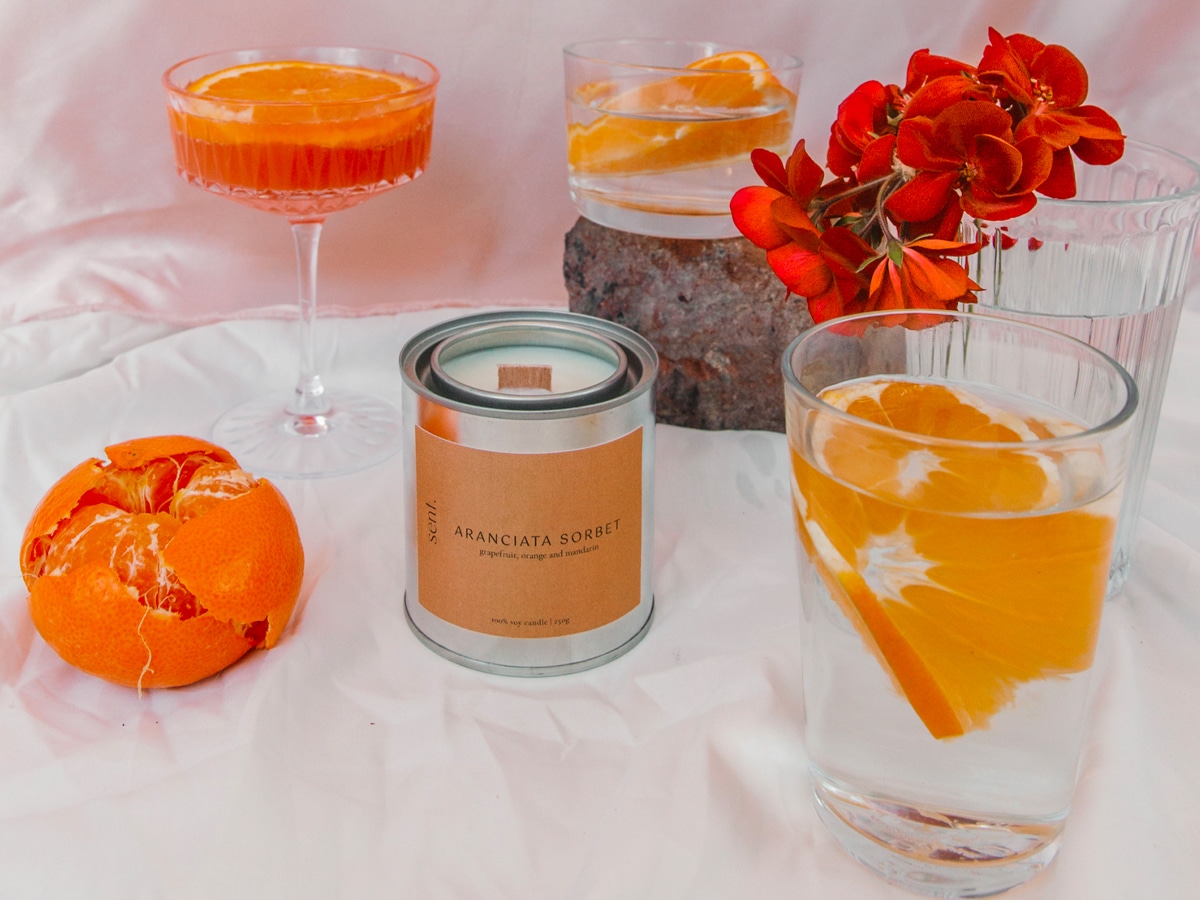 Sent Candles
Geena Valos – Account Manager
There's nothing better than walking into a home with an unbelievable scent that immediately relaxes the body… and this is specifically how Sent Candles are changing the world one deliciously tasteful living room at a time. Sent have created a new range of sustainable and environmentally friendly candles that seek to bring a positive change to earth and every individual's Chakra. These hand-poured soy candles will leave your room or house smelling like pure bliss and not only this… but they have teamed with up i=Change to donate $1 with every sale on the candle to restore reefs, land, and reclean the sea.
With a range of 10 spectacularly smelling bundles of joy, you're able to enjoy a wide variety of fragrances from citrus and morning zest all the way to smooth affogato (Paired greatly with an affogato dessert…. Can confirm). Sent is also most definitely one of the only brands that offers customisable candles to each customer by seamlessly completing an online quiz – let Sent find the right candle for you!
These candles are one of kind and make for the perfect gift for friends or for yourself and if you're feeling like you're not quite convinced, why not try one of Sents Sample kits. The Sent Sample Kits let customers choose 5x20g scented tins before they commit to a full-sized candle with an added promo code off your next order.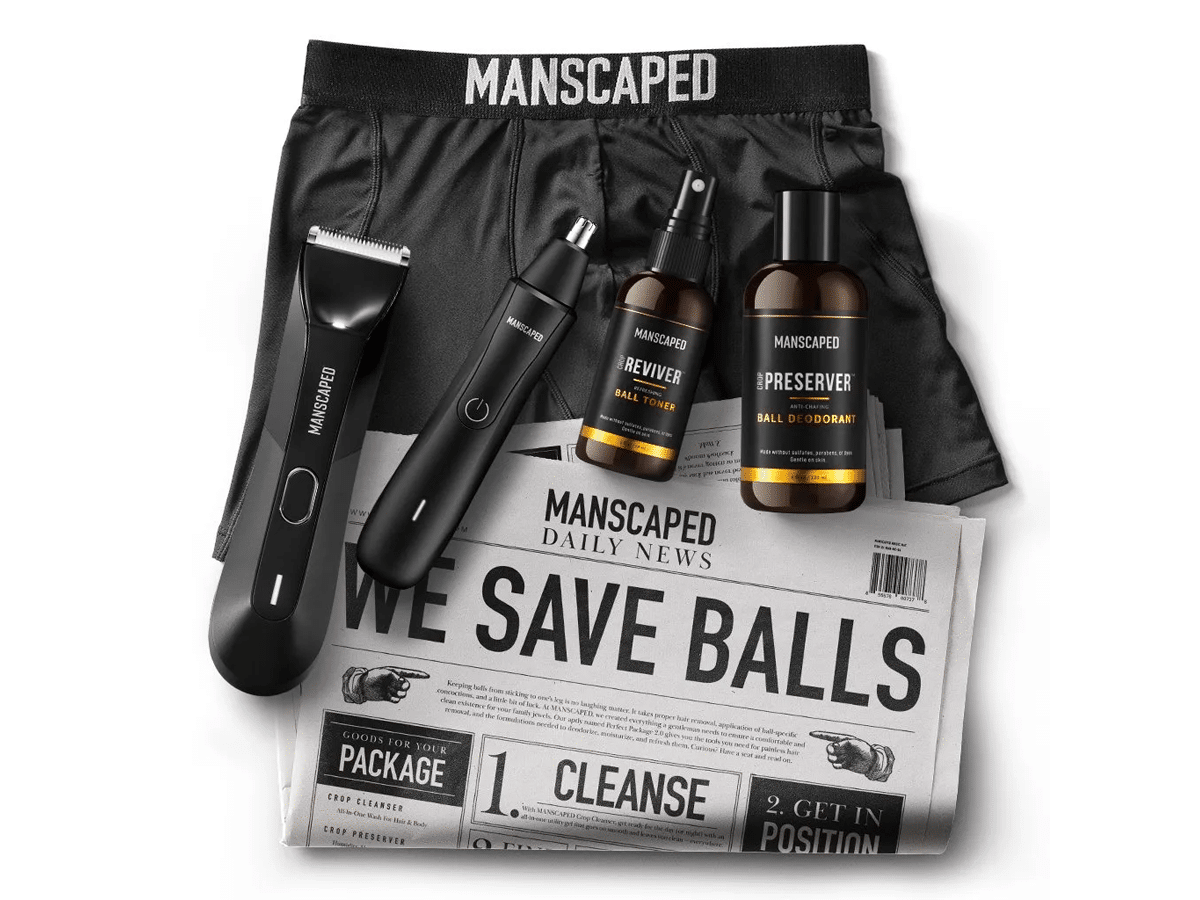 Manscaped Performance Package
Sam Mangioni – Staff Writer
To put it bluntly, it's been a minute since the hedges have been trimmed downstairs. And while I could borrow my Dad's chainsaw, I decided it was time to upgrade my own equipment. Now, if you listen to any podcast on Earth, you've probably heard of Manscaped. However, for those who aren't aware, they are the first and leading brand dedicated to men's below-the-waist hygiene and grooming. So, after hearing about their products for a couple of years, I finally decided to put it to the test and ordered The Performance Package 4.0. The AU$179.99 kit includes:
THE LAWN MOWER 4.0 – next generation SkinSafe electric trimmer
WEED WHACKER – ear & nose hair trimmer
CROP PRESERVER – anti-chafing ball deodorant
CROP REVIVER – ball spray toner
MAGIC MAT – disposable shaving mats
THE SHED – travel bag
MANSCAPED BOXERS – anti-chafing boxers
This may seem like overkill to some, but The Performance Package 4.0 has fulfilled all my grooming needs. The individual products are of surprisingly high quality and effortlessly tackle the task at hand. If you're looking for an all-in-one kit that will have you feeling clean, clipped and ready to crack on with post-lockdown life, I'd highly recommend taking a look at Manscaped.
You'll also like:
Man of Many's Staff Favourites – 25 September 2021
Man of Many's Staff Favourites – 18 September 2021
Man of Many's Staff Favourites – 11 September 2021