Man of Many's Staff Favourites – 23 October 2021
Nearly two weeks in, the thrill of going outside still hasn't worn off, and best of all, we've now got some friends. Come midnight on Thursday, our Victorian friends hit the pubs eager for that first post-lockdown beer, and wouldn't you know it? It was glorious. If you're nursing a sore head from one too many party poppers last night, allows us to ease you into the weekend with some casual viewing. Here is Man of Many's Staff Favourites for this week.
You'll also like:
Man of Many's Staff Favourites – 16 October 2021
Man of Many's Staff Favourites – 9 October 2021
Man of Many's Staff Favourites – 2 October 2021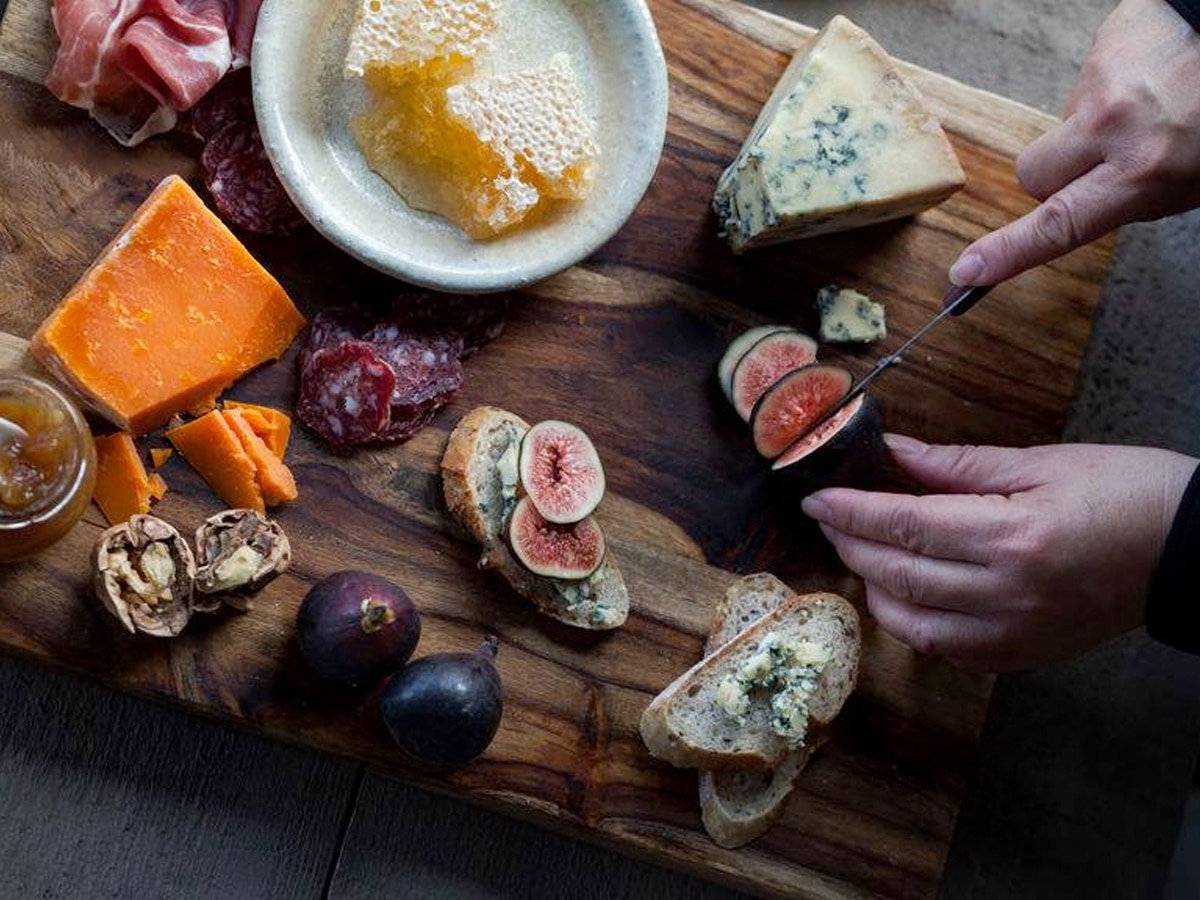 Bon Fromage Festival
Nick Hall – Digital Editor
How good is cheese? Seriously, the little blocks of mouldy milk are pretty much the perfect accompaniment for any meal. Toasties, pasta, pizza, cheesecake, parmi or just on its own, the wonder of cheese is its versatility and this month, Sydney is celebrating it in all its stinky forms. The Bon Fromage Festival is back for 2021 kicking-off this weekend with some world-class tasting and cheesy wonders. Better yet, you can pick up a free Bon Fromage Cheese Box at the Entertainment Quarter or join one of the many virtual cheese masterclasses. If you are a fan of cheese, this is literally your Superbowl. Get into it.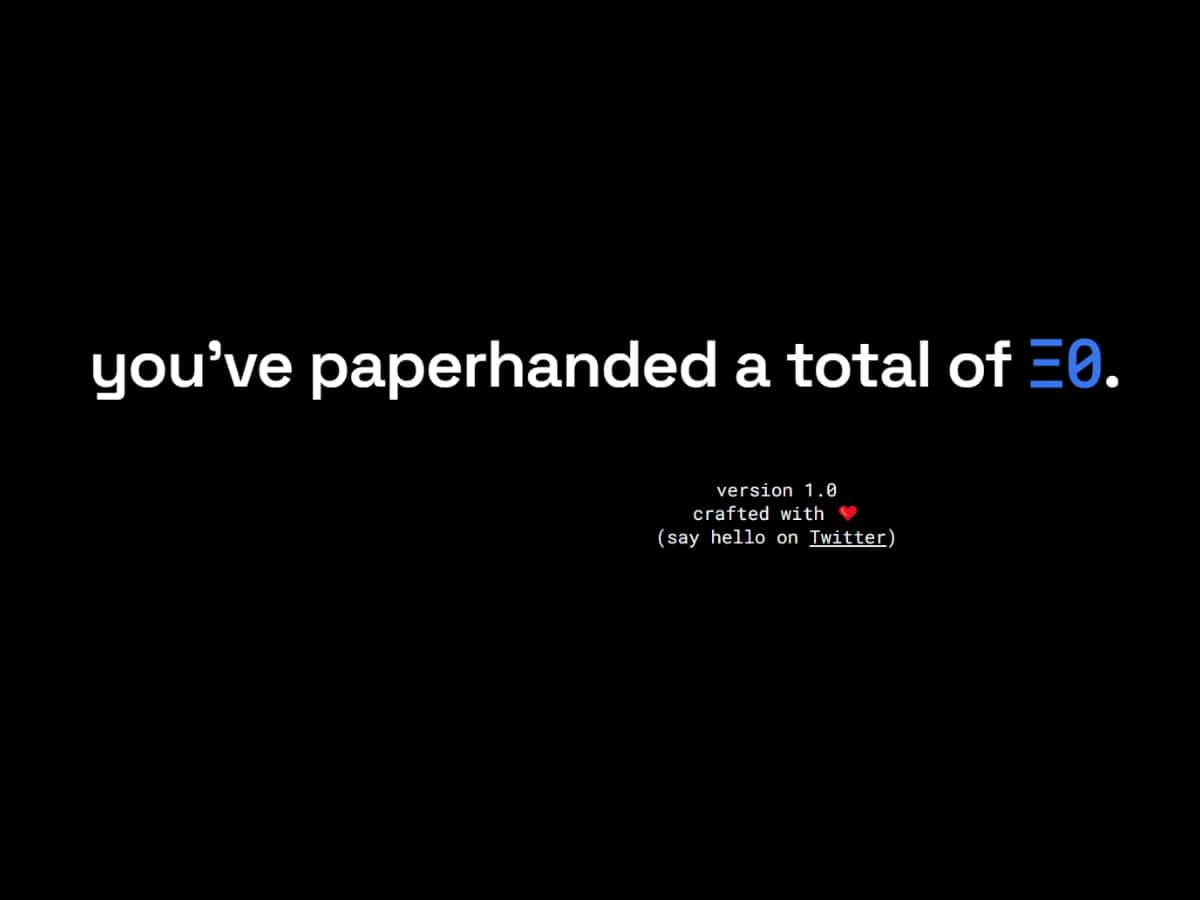 Paperhands.gg
Scott Purcell – Co-Founder
For anyone interested in NFTs, this is a pretty interesting and handy tool. If you're not familiar with "Paper Hands", Urban Dictionary defines it as "A trader who gets scared and sells. Then watches those with diamond hands land the profits." This website will allow you to enter your wallet address and it will calculate if you have paper handed on any project. Glad to hear so far I haven't actually lost any ETH paperhanding, yet…
---
Featured Video from Man of Many
---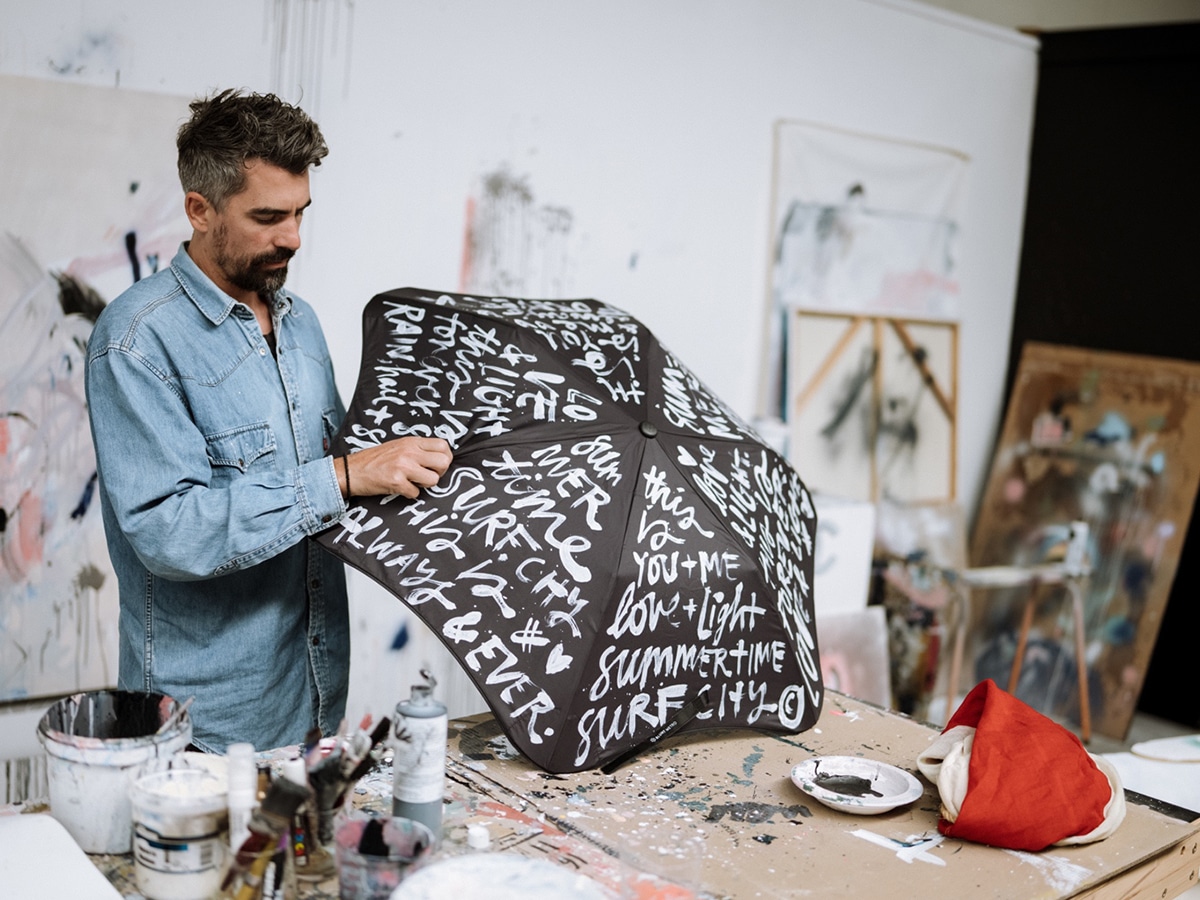 Blunt Umbrella x Blacklist Studios
Frank Arthur – Co-Founder
For anyone looking to supercharge their umbrella game I highly recommend Blunt umbrellas. Before I owned one, I never thought I'd be excited by an umbrella, but Blunt has created prized possessions out of what is typically a neglected personal accessory. From the trademarked rounded corners of the canopy frame to the ability to withstand 75km/h winds, Blunt's focus on durability, innovation and user-centric design is clear.
In its fourth collaboration with local artists over the past year, Blunt has partnered with Nathan Johnson for their latest release. In this collaboration, the Sydney-based artist pays tribute to the ocean and summertime through a text-based artwork displayed across the canopy and carry sleeve. It's great to see the brand collaborating with local talent and I'm sure we'll see more like this in the future.
Fender Duel Pugilist Distortion Pedal
Ante Pedic – Agency Partnerships Manager
The Duel Pugilist is one of Fender's new guitar effect pedals and it builds on the success of its predecessor (The Pugilist) in a major way. The pedal is very striking once plugged in, with the gold finish & bright blue indicator lights on every knob. The sturdy build quality makes it feel like a genuine old school stomp box, which is great for anyone who likes getting a lot of use out of their pedals and plans on taking it around to gigs & rehearsals with them. Now, let's get into the sound.
To put it quite simply, if there's a distortion or overdrive sound you like and want to use then you can do it on this pedal – you just have to be willing to spend the time tweaking and really dialling in the settings you need. For someone like me with a background in audio engineering & mixing in the box, getting any sort of hardware effects has always felt pointless with how versatile software plugins are these days which only makes the Duel Pugilist more impressive. The possibilities feel endless when you start playing around with this pedal and even though the controls are simple, the options you're given make all the difference.
The best way to look at the pedal is an all in one tone shaper whether it's crisp, crunchy or saturated you'll be able to get a really polished & premium sound without going crazy across 5 different pedals. Personally, I think one of the most important things on a distortion pedal is for you to be able to push it without losing the annunciation of your notes and this thing does that perfectly, so whether you're an experienced player who knows what they're after or someone starting out I think this is a great option for all.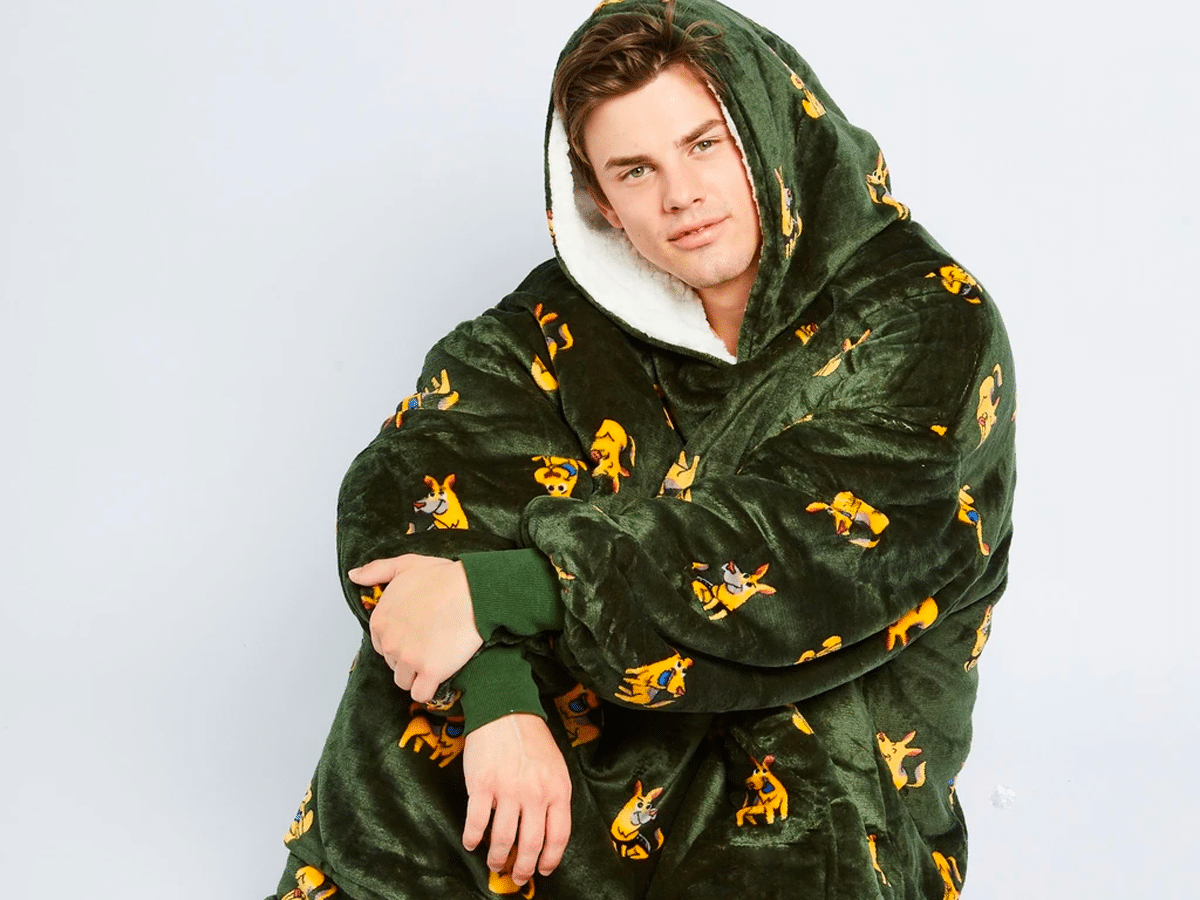 The Oodie
Sam Mangioni – Staff Writer
The worst part about coming out of lockdown is the societal pressure to wear proper clothes again. So in protest, I recently picked up the ultimate hooded blanket hybrid – The Oodie. Is it a hoodie, is it a blanket? Who cares! It's ridiculously comfy, and more importantly, a giant middle finger to those tyrannical pant wearers. Made with soft flannel fleece on the outside and warm sherpa fleece on the inside, this 100% cruelty-free piece feels like a full-body hug from a herd of sheep. Whether you're camping, cuddling your pet, or watching Netflix at home, the Oodie is the perfect companion for virtually anywhere.
20 Best Cities in the World Right Now
---
Featured Video from Man of Many