A Gentleman's Guide to Buying Lingerie
Written in partnership with Porte-à-Vie
A man's guide to buying lingerie? The headline for this story alone is probably enough to instil fear in the heart of every bloke with a regular squeeze. Come Valentine's day, chocolates and flowers are an easy win; dinner in an exxy restaurant with champagne will seldom go down poorly; even something as simple as candles in the bedroom will chalk up some brownie points. But one mention of the L-word (lingerie) and most men, no matter how savvy in the romance department, fall to pieces.
It's a well-known truism, yet one that hasn't seemed to change much over the years, no matter how accessible information might be on the web. Speaking with Lisa Hili, one-half of the brains behind Aussie lingerie and adult-wares website Porte-à-Vie, we sought advice to delve into the root of what makes men so scared of the subject, and how we can lift our lingerie game.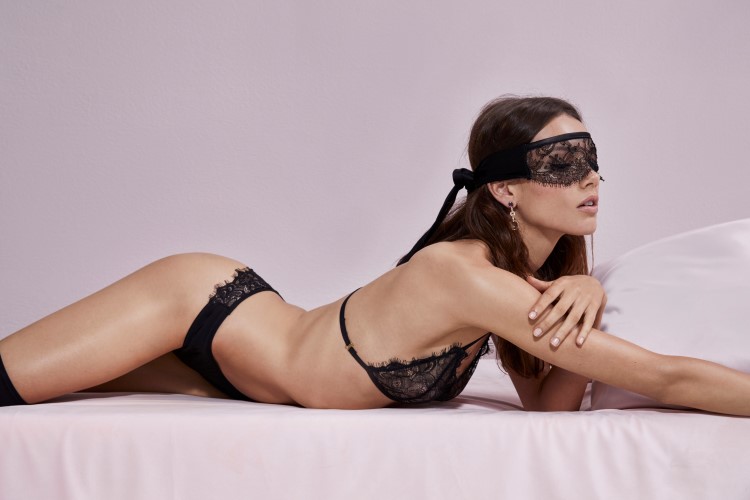 Lingerie is a Great Valentines Day Present for a Reason
While the thought of having to buy lingerie may turn you to water, it's an undeniably great present for the 14th of Feb, and with good reason: it's really for the two of you.
"Lingerie is the perfect gift for Valentine's Day as it is just as much a gift for her as it is a gift for you. In our experience, lingerie that looks this exquisite, is quickly relegated to the bedroom floor.
"Unlike roses and chocolates, lingerie does not have an expiration date. Lingerie is a gift that will keep on giving."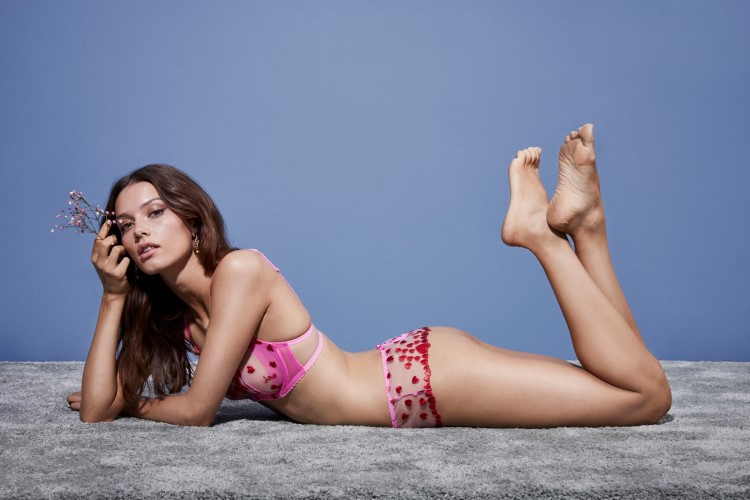 Step one: getting over the fear factor
Whether you've stepped into a store only to turn right back around, or made it all the way to an online checkout, only to chicken out, the fear is real. Don't let this be the thing that holds you back, however. Knowledge is power, and arming yourself with a few guidelines will have you expertly selecting satin and lace in no time.
"From the outside, to the untrained lingerie consumer, the world of lingerie appears to be an entirely foreign world; unfamiliar terminology, complicated sizing, endless options.
"As such, for some gentlemen, buying lingerie for their significant other can be a shot in the dark, doomed to end in returns and disappointment."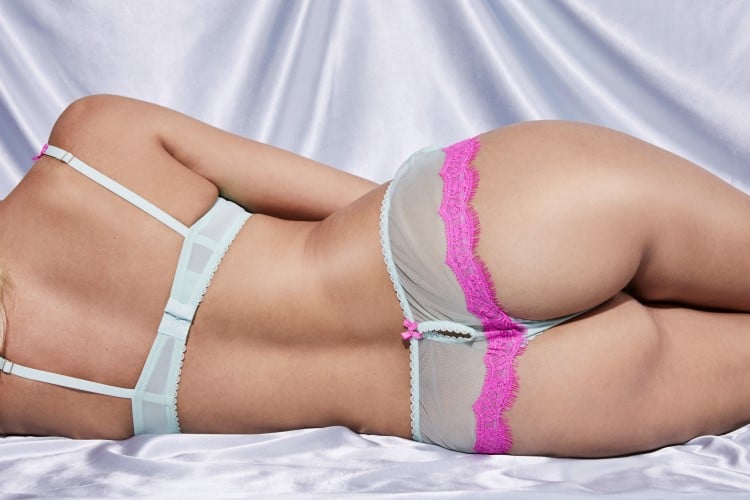 Get a Grip on the Basics of Buying Lingerie
The first step to overcoming this fear is to break it down to basics. It doesn't take a genius to figure out why women love lingerie so much, so using this knowledge to your advantage is the first step towards getting the formula right.
Learning the differences between a brassiere and a baby doll will make all the difference (if in doubt, refer to the handy glossary at the bottom of this page.)
"The first thing a man must consider when buying for their significant other is: what will make her feel her the sexiest?
"Before you take the leap and purchase, take the time to observe her style and preferences. Does she prefer a bra or bralette; a thong or a brief? Is she inclined to hide or accentuate a particular body feature? Does she opt for colours or does she stick to a monochrome palette?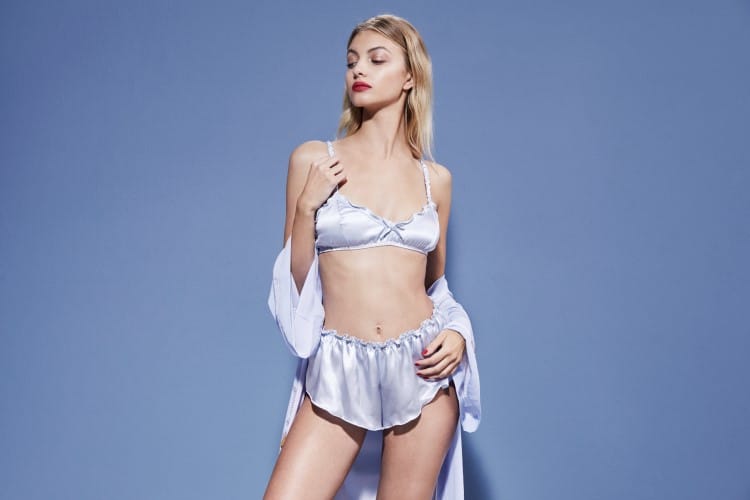 "If you can, take a sneaky little peek into her underwear draw to confirm her size. If you are not in a place in your relationship to do this, don't fret, most online retailers size in small, medium and large, and provide comprehensive size guides based on individual brands.
"Still unsure? Choose an item that is elasticated or adjustable, providing an additional margin of error. Remember, Valentine's Day lingerie is for occasional wear, to be pulled out of the lingerie draw to mark a special day. Fit is important, but it doesn't have to be as precise as something for everyday wear."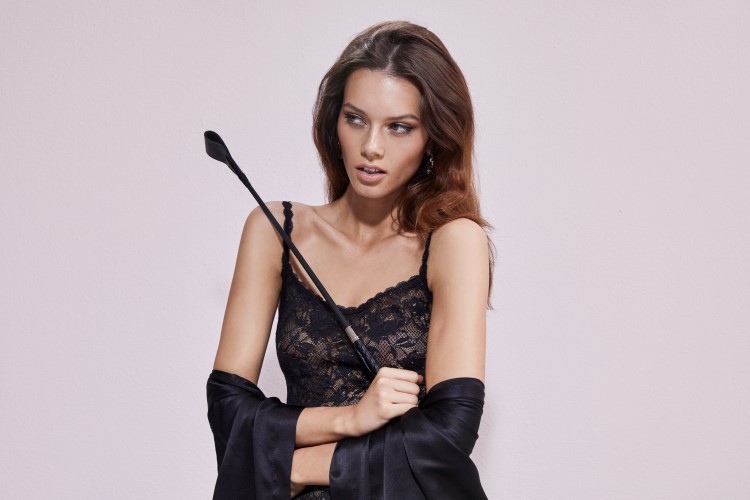 Avoid the Common Lingerie Buying Mistakes
So now you have a starting point, it's time to look at the common mistakes all those "other" guys make. While this may seem obvious, don't be too selfish when selecting her new knickers; just because you think she'd look banging in a burlesque brassiere, if it's not her style then you'll have sadly missed the point.
"While the lingerie you purchase is just as much for you as it is for her, try and find a middle ground between what lingerie you want to see her in, and what lingerie she will want to wear. While you may want black, strappy and barely there, if she's a colour, lace and full coverage lady, try and find a set of lingerie that has a bit of both, keeping both parties feeling sexy and satisfied.
"When buying lingerie online, be sure to read the product descriptions carefully and consult the brand specific guidelines on each product page to ensure you purchase the most exquisite fit for the leading lady in your life."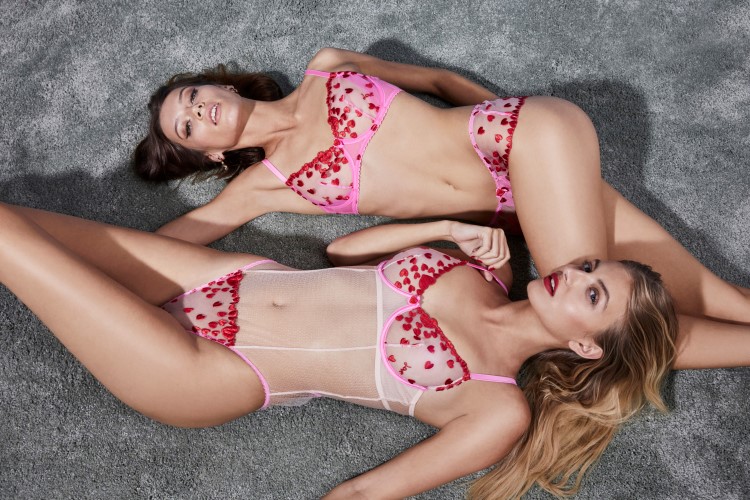 Get the Right Lingerie Outlet for an Easy Win
One of the best features of the internet is the ability to hide behind a screen and not have to have an embarrassing in-store conversation. The downside, however, is that you miss out on the helpful interaction that a shopkeeper can provide, which comes in particularly handy when you haven't the first clue about what you're buying.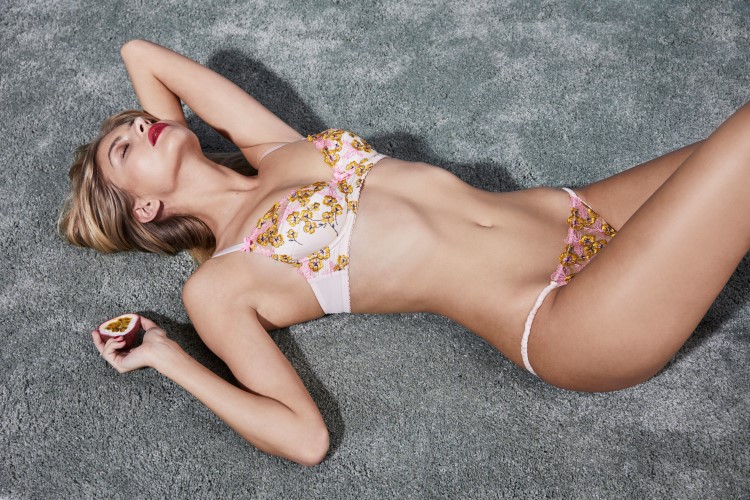 This is where the true genius of Porte-à-Vie comes into play.
"Porte-à-Vie is the ultimate Valentine's Day destination for men as we have done all the hard work for you.  In our Erotic Boxes are a hand-picked selection of sensual surprises, exquisitely presented in a luxurious gift box, ready to be presented to her on delivery. No wrapping or cards needed. Our extensive 'For Her' section features a curated selection of boudoir delights for every kind of woman, whether she is new to you, she's the boss of you or she's an adventurer, to name just a few.
"If your significant other is the kind of woman who knows exactly what she wants and isn't shy about letting you know, our 'Drop a Hint' feature allows her to send an anonymous message straight to your inbox detailing exactly what she has her eye on.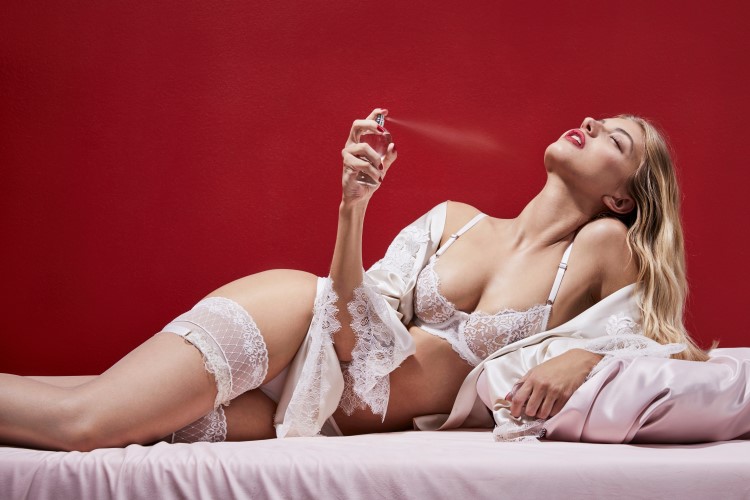 Don't be Afraid to Ask for Help with Buying Lingerie
While an online store may lack the smiling (or possibly smirking) shop assistant, it doesn't mean they're lacking human interaction. Shooting an email through is the best way to get assistance, and given that they're all pros at the other end, there's no such thing as a stupid question.
"At Porte-à-Vie we want the pleasure to be all yours. Send us an email at [email protected] and we would be delighted to point you in the right direction. This Valentine's Day, finding the perfect present is as easy as clicking a button."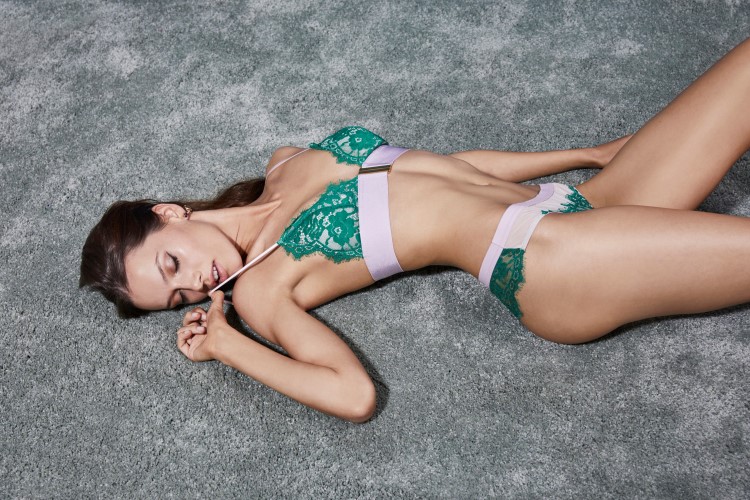 A Glossary of Essential Lingerie Terms
Babydoll: A short nightgown, typically paired with matching panties.
Balconette: A type of bra with a low cut and minimal cups which creates a straight line across the bust.
Boning: Rigid additions (usually plastic or metal) to a piece that add shape and structure.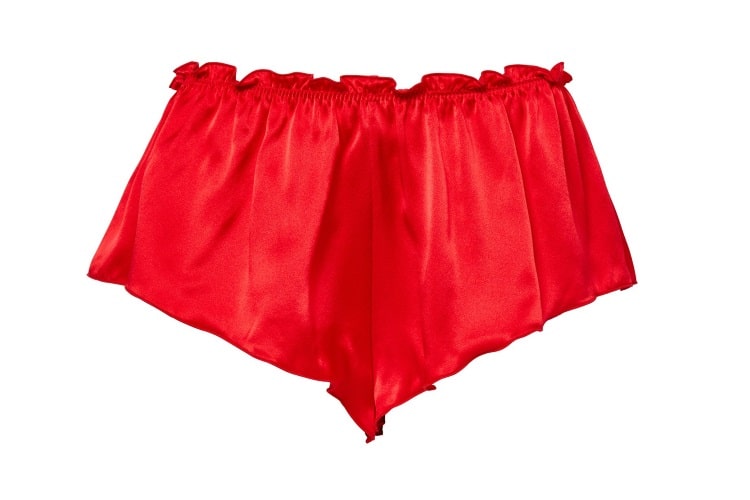 Boy Shorts: Panties that offer full-coverage, but which are still more revealing than standard boxers.
Bustier: Similar to a corset, a bustier is a versatile garment that spans from the bust to the navel, and is fixed at the back with a hook-and-eye closure.
Camisole: A sleeveless, usually loose-fitting undergarment, similar to a singlet.
Chemise: A type of sleepwear longer than a baby-doll, which is usually tighter at the top and loose-fitting at the bottom.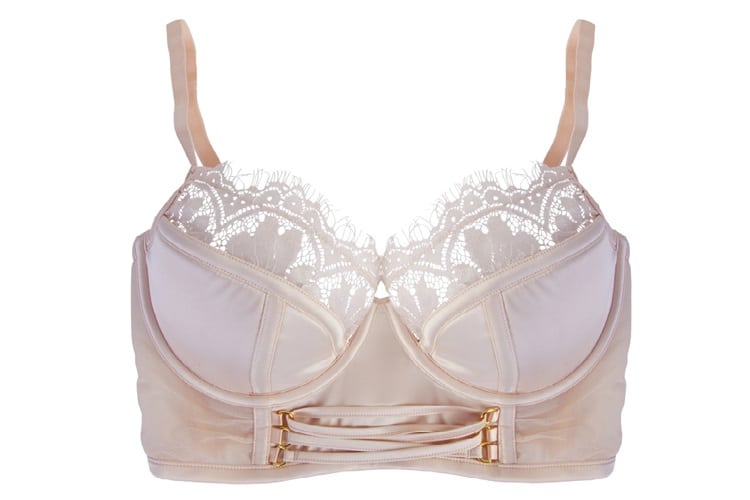 Corset: A type of shapewear that typically laces at the front and uses lots of boning to add volume to the bust.
Demi Cup: Bra cups with a smaller coverage that add lift without compromising comfort.
G-String: Contrary to popular belief, not exactly the same as a thong, a g-string offers no coverage at the back, and joins the gusset to the waist via only a string.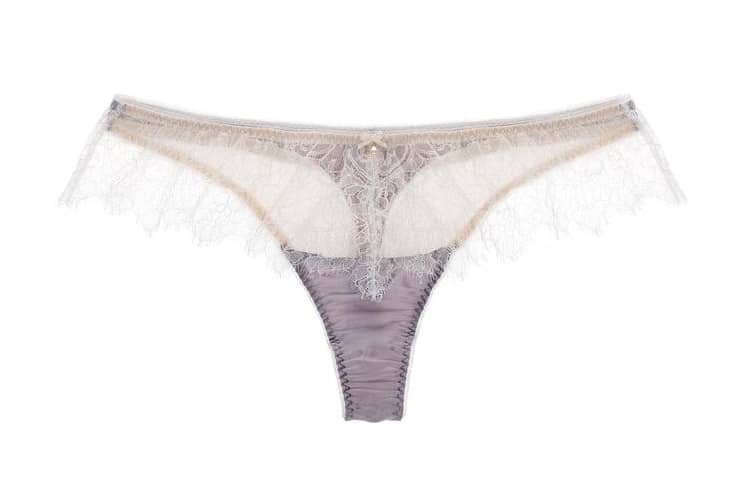 Plunge: A type of bra with a deep "V" shaped neckline.
Push Up: An underwire bra that also has padding, adding at least one cup size to the wearer's bust.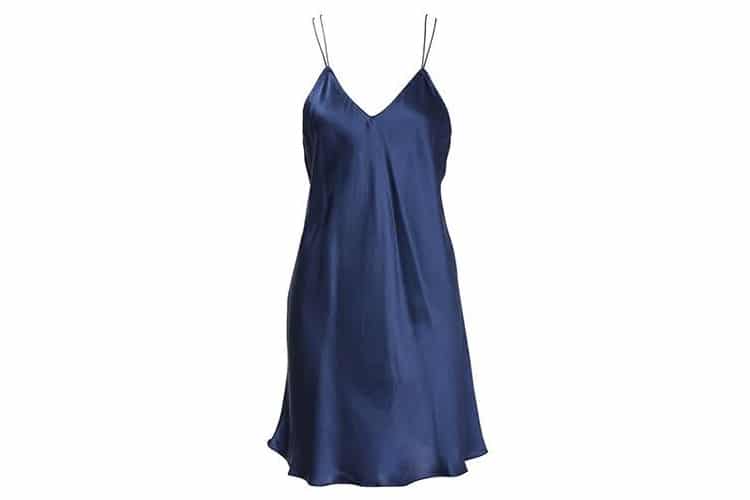 Slip: Similar to a chemise but tighter-fitting; worn under a dress to stop clinging.
Soft Cup: A bra with no underwire, and the most comfortable for everyday wear.
Teddy: A one-piece garment that can feature a snap-crotch closure, often worn instead of a camisole.
Thong: Similar to a g-string, offering minimal coverage, with the goal of reducing the chances of a visible panty line (VPL).
Underwire: The wire that runs underneath a bra's cup, providing shape and support.