Pornhub Launches 'Sexstainability' Initiative to Unf*ck the Planet
The masters of online f*cking encourage each of you dirty mofos to embrace sexstainability and f*ck the planet right. What the hell is sexstainability? It's Pornhub's answer to saving the Earth, one jerk off at a time.
You'll Also Like:
How to Have a Successful Threesome
Pornhub's XXXmas Holiday Album Bangs
The Science Behind No Nut November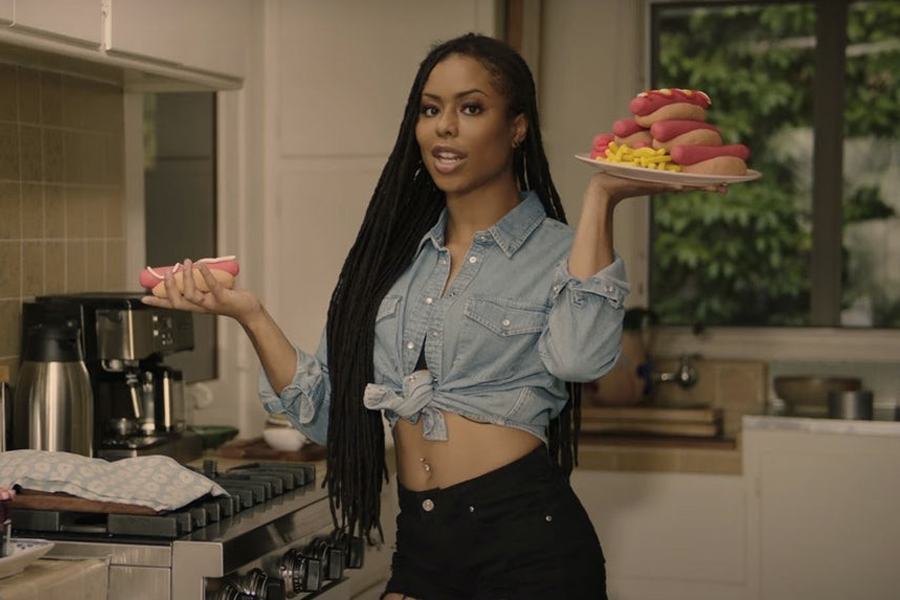 Sexstainability (noun) is the act of deriving pleasure from taking action towards a better environment. Based on "sex" and "sustainability." Suggesting that there is nothing quite as sexy as a person who cares about our planet's future, Pornhub is making sure more of us are educated and inspired to do the same. Teaming up with the hilariously titled 2030 or Bust program, Pornhub creates an entirely new genre of porn that puts the Earth first.
Pornhub and 2030 or Bust have created a list offering a total of ten 'Sexstainable Jerk Off Instructions' for the most pleasurable approach to caring for the environment. Each sexstainable act allows every individual to implement sustainability into your everyday life. Hoping to end the climate crisis we currently face, Pornhub supports 2030 or Bust in its mission to empower ordinary people. Seeking a happy ending for the planet and the human race, here are the ten most crucial everyday sexstainable acts you can implement in your sexy, everyday life.
SEXSTAINABLE ACTS
1. Go easy on the meat
No matter how juicy a steak can be, committing to at least one meat-free day a week is not only great for your heart but the environment too. With each pound of beef requiring 2,500 gallons of water, salad is a sexy solution.
2. Get turned on by dark fantasies
We're confident you both look great with the lights on, but if you're bumping uglies tonight, why not flick the switch in more ways than one.
3. Go 'Au Naturel'
Australia is already doing a great job of reducing single-use plastic, but we can always do better.
4. Always go for a full load
Make sure you savour every last drop. Water is a precious resource, and by taking shorter showers, switching off the tap, and washing on a full load, you can help reduce carbon emissions as it takes a lot of energy to clean, pump and heat your water.
5. Screw the mile high club
It's the end of an era. But perhaps it's for the better. As we move towards a greener future with cleaner fuel sources for hybrid and electric vehicles we may see a resurgence in sky-high f*cking. But until then, Pornhub recommends cutting down on flying, using public transit, riding a bicycle, or rideshare with a friend.
6. Use a second hand
Who doesn't love a good op-shop? Buying second hand is an extremely underrated solution for the current climate crisis. Hit up your local thrift store, hunt down those bargains, and reduce the amount of crap that ends up in our landfills.
7. Spread your seed
Just like the good book said: And thy seed shall be as the dust of the earth, and thou shalt spread abroad. So hop to it and get those seeds planted. Those trees aren't going to erect themselves.
8. Swallow all of it
Spitters are quitters. So why waste a good meal by leaving half of it on your plate. The same can be said for grocery shopping. Don't skip past those bruised apples, embrace the odd bunch of carrots and maybe think twice about cleaning out your fridge
9. Use me over and over again
We're definitely not talking about protection here. So don't do it. Instead, why not improve your recycling game. Make sure your home and office are outfitted with recycling bins for paper, plastic and metal.
10. Sharing is sexy!
There's nothing like a sexstainable orgy. So get out there and educate the masses. Inspire your family, invite your friends, and consummate your colleagues because only together can we unf*ck our planet.
You'll Also Like:
A List of 23+ Kinks & Fetishes Explained
Pornhub's XXXmas Holiday Album Bangs
The Science Behind No Nut November