The Wind Up – Watch News #63
We're in the midst of Autumn, and with that comes the uncertainty of what the day will bring. Will it be a day full of sun and warmth, or a day spent battling the wind and the rain? But, at Man Of Many we are committed, rain, hail or shine, to bring to you the very latest news and happenings from the wonderful world of watches. In this instalment of The Wind Up, we take a look at a few very exciting pieces from the likes of Ulysse Nardin, Breitling and Roger Dubuis, along with some other goodies that I'm sure will entice you to call your better half a pre-emptively beg for their forgiveness. So as always guys, sit back, grab a warm cup of coffee, relax and enjoy!
You'll also like:
The Wind Up – Watch News #62

Jaquet Droz Grande Seconde Tribute
The latest piece from the Jaquet Droz atelier is a very classical, very subdued affair. It's an embodiment of sophistication and of restraint. The Grande Seconde Tribute is an exemplary timepiece, combining sublime aesthetics and sound mechanics. The ivory grand feu enamel dial features a large amount of negative space (or dial space not consisting of any markers or indicators), which looks fantastic against the very traditional backdrop of the 43mm yellow gold case. The combination of Roman and Arabic numerals, along with the elegantly shaped hands and crown, really elevate this piece's simplistic and very beautiful nature. The Grande Seconde Tribute is a graceful timepiece that embodies the notion of "less is more". It's limited to 88-pieces and can be yours for 22,050CHF.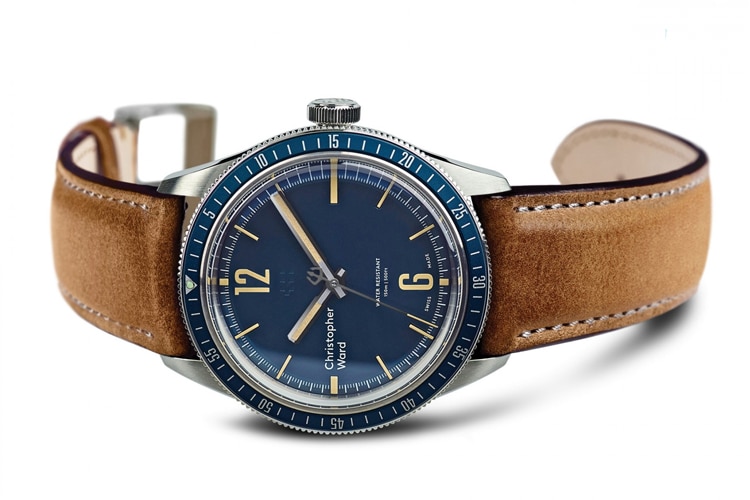 Christopher Ward C65 Trident Diver
A combination of a dress watch and a diver's watch, the C65 Trident Diver is a wonderful little piece of horology that may be the perfect addition to your growing collection. Fun fact: Christopher Ward, while considered a micro-watchmaking company, actually produced their own in-house movement, named the Calibre SH21. Another fun fact: Christopher Ward make some damn cool watches. The C65 Trident Diver is just an extension of that cool factor. It's a fun combination of old and new, combining traditional aesthetics in a package that's both wearable and relevant to today's sizing and functional demands. It's available in either a blue or a black colour palette, with each variant having a total of 4 different strap options. It's a very suave, very cool watch that won't necessarily break the bank. It's a new release from Chistopher Ward, so you best move quick if you're interested.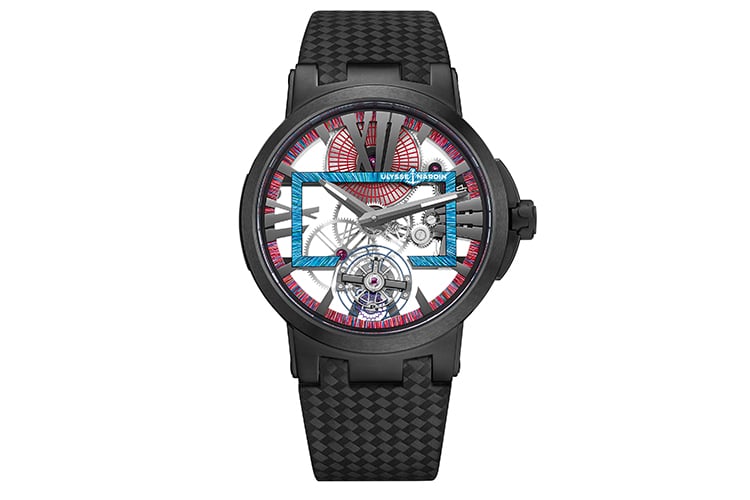 Ulysse Nardin Executive Skeleton Tourbillon Hyperspace
A very cool name for a very cool watch. The Executive Skeleton Tourbillon Hyperspace from Ulysse Nardin is a wonderful example of just how far a watchmaking manufacture can push their products without creating something absurd and, to be quite blunt, borderline repulsive. The Executive Skeleton Tourbillon Hyperspace is a very cool watch that integrates a super high-end complication in a fun and casual package that's still very much in-keepining with what we've all come to expect from an atelier like Ulysse Nardin. You have elements of wearability, of actual functionality, of contemporary relevance, and then you have elements of atypical haute horlogerie, of variance and of fun. The Executive Skeleton Tourbillon Hyperspace has a certain shock effect that a lot of other watches in the haute-horlogerie-cross-high-complication market niche lack. And the target market? Anyone who appreciates the extra ordinary watchmaking. Myself included.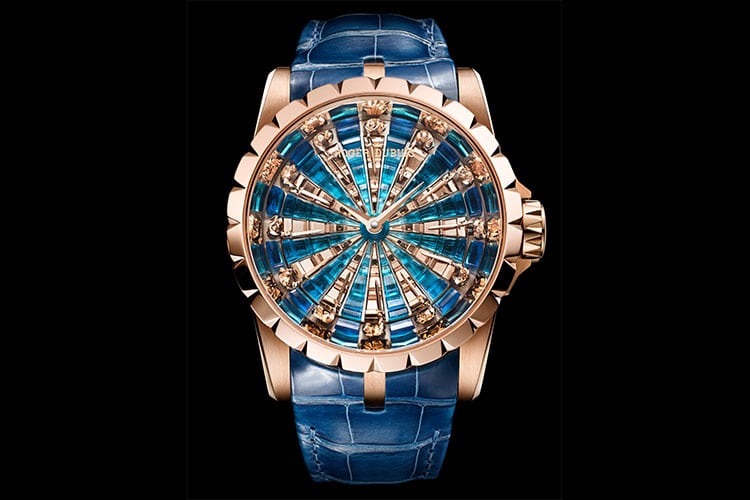 Roger Dubuis Excalibur Knights of the Round Table III
There are watches, and then there are watches by Roger Dubuis. I've become somewhat accustomed to expecting the best from Roger Dubuis, and receiving nothing less. Whenever I get word of a new piece from the RD atelier, I lie in wait, expecting the unexpected. So, when I got word of a new Excalibur Knights of the Round Table being released, I could barely contain myself. Then I saw it. The notion of "love at first sight" doesn't exactly apply to the Excalibur Knights of the Round Table III. I was in love with the concept long before I saw the piece, and I thought to myself if the previous pieces were anything to go by, then I know I will be instantly captivated by the newest release. And I was. Completely and utterly inebriated. I cannot articulate just how magnificent this watch is. Dimensionally, artistically, proportionally and mechanically perfect. The Excalibur Knights of the Round Table III is one of the most brilliant reinterpretations of a legendary tale. From the brilliantly created sculptures adoring the dial, representing each passing hour, to the layout of the dial and its recessed levels, everything that the Excalibur Knights of the Round Table III is I adore. There are watches, and then there are watches. Gentlemen, I present to you a horological work of art.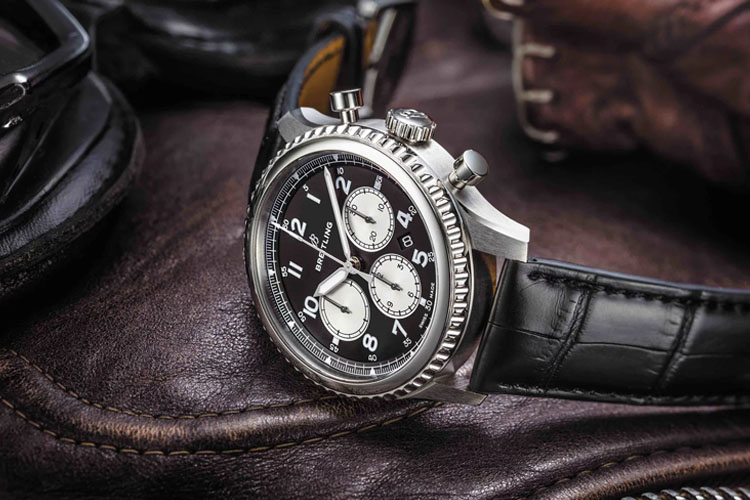 Breitling Navitimer 8 B01
Here's a watch that made waves within the horological industry. The Navitimer 8 B01, a fresh take on a traditional timepiece. The Navitimer is one of Breitling's iconic pieces, and it's one that has a very loyal following. So, when Breitling CEO Georges Kern announced a remake of this instant classic, I was instantly intrigued. And it definitely didn't disappoint. From the reverse panda dial layout to the more contemporary aesthetic, the Navitimer 8 B01 is both refreshing and relevant. The exposed pushers and crown are a nice vintage touch, as are the large Arabic hour numerals. The layout of the dial is super legible, and the discreet date window allows it to bleed seamlessly into the dial. The pie-pan bezel, stepped lugs and sword-shaped hands add the finishing touches to what I think is one of Breitling's most captivating and impressive modern timepieces. If you're interested, the Navitimer 8 B01 is available now at the Breitling boutique here in Sydney, and from the first week of June for Breitling's retailers. Want it? Move quick! Don't say I didn't warn you…
If you enjoyed The Wind Up and would like to continue reading about watches, you can head on over to my blog, Haulogerie, where I delve a bit deeper into the wonderful world of watches.
Have you subscribed to Man of Many? You can also follow us on Facebook, Twitter, Instagram, and YouTube.
---
You'll also like:
The Wind Up – Watch News #62
The Wind Up – Watch News #61
The Wind Up – Watch News #60
---