10 of the World's Best Hotels to Add to Your Bucket List
If you've ever been to a half-decent resort, then you can only imagine what the best hotels in the world have in store. Within the confines of these luxurious domains, you'll drift away on a cloud of top-shelf service and omnipresent beauty. That's not to mention the unforgettable meals, classy bars, gorgeous people, premium rooms, and all the other perks one might find at the world's nicest hotels.
Naturally, the experience will cost you, but that's what your bucket list is for. Plus, even the world's nicest hotels occasionally deliver affordable options. Of course, by "affordable" we mean expensive, just not so expensive that you'll have to sell your car to pay for it. Or maybe you should sell your car and then book the best room in the joint, you crazy thrill-seeker! You do you, is all we're saying.
It should come as no surprise that the most beautiful hotels in the world hail from some of the most beautiful places in the world—Lake Como, Bora Bora, and St. Barts to name a few. As such, this list of the world's best hotels might alternately be viewed as a list of must-see travel destinations. What's more, you can always book a cheaper accommodation in the area, thereby taking in your majestic surroundings at far less cost. If only the top hotel will do, however, we've definitely got you covered. Here are 10 of the world's best hotels to add to your bucket list.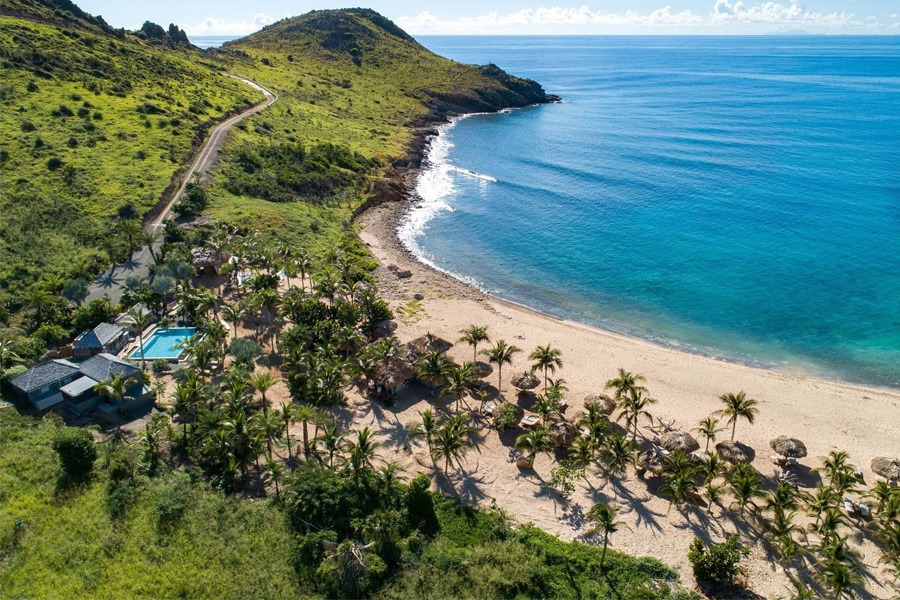 St Barthélemy, Caribbean – Hotel Le Toiny
Recently renovated and now better than ever before, Hotel Le Toiny is an oasis within an oasis. Picture 22 private luxury suites atop a Caribbean hillside and you're getting the idea. For the best of the best, book the historic and mysterious Villa Nureyev, which hosts four bedrooms, its own terrace, a kitchen area, and a guest cottage. No matter which suite you stay in, you'll be flanked by unblemished beauty, clean air, and mindblowing views of the adjacent sea. If you have serious cash to spend, this is definitely one way to spend it.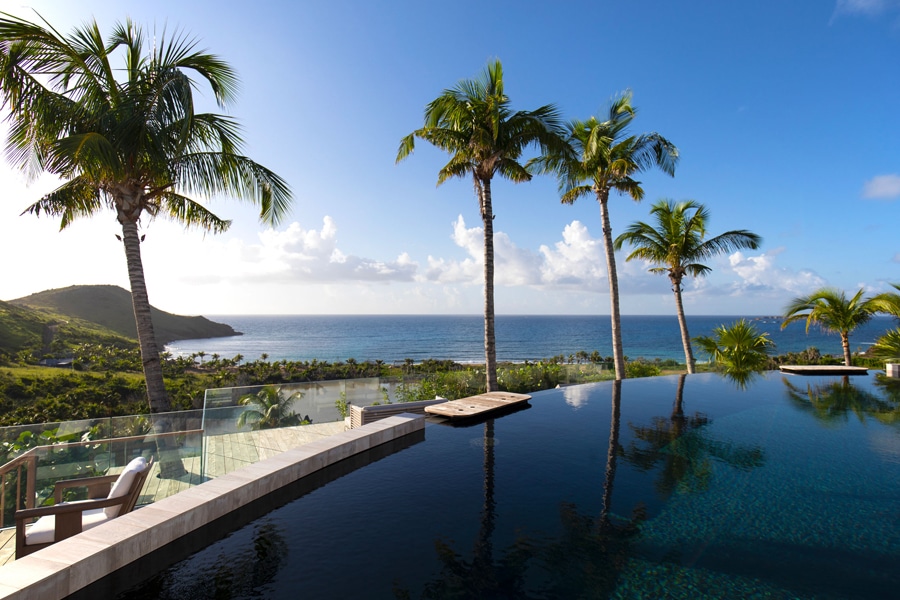 Mendoza, Argentina – The Vines Resort & Spa
A true wine-lovers destination, this acclaimed farm stay hotel is located on a 607-hectare vineyard in Argentina's Uco Valley. Book one of the deluxe two-bedroom villas and you'll have 2700 sq. feet of indoor and outdoor space at your personal disposal. Take a dip in the pool by day and sip wine next to your stone fireplace at night. That's in addition to the amazing restaurant and local activities such as custom winemaking. Meanwhile, the Andes Mountains provide a perennial and epic backdrop.
---
Featured Video from Man of Many
---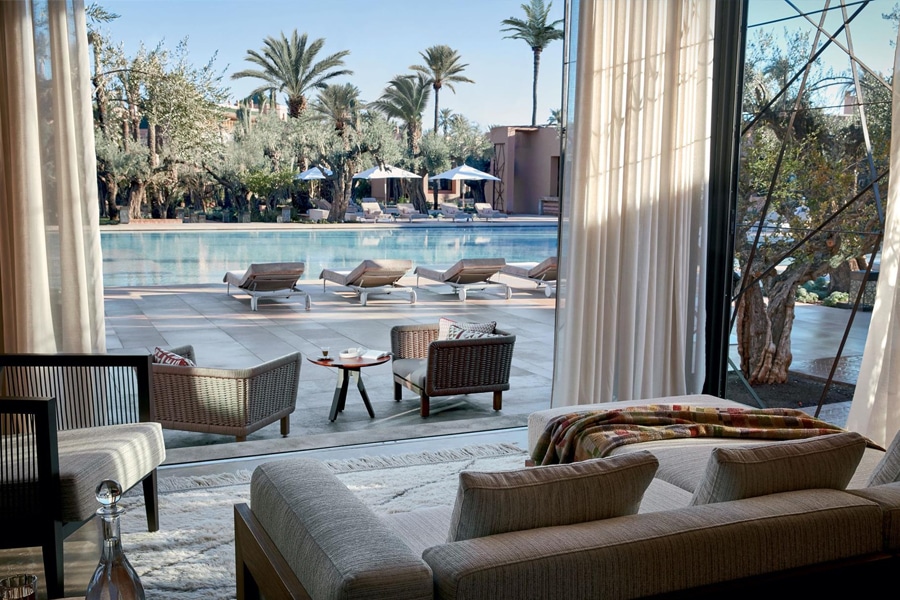 Marrakesh, Morocco – Royal Mansour Marrakech
One of the best hotels in the world, Royal Mansour Marrakech is like your magic carpet ride into a secret and luxurious realm. Spread across a landscaped and labyrinthian setting are completely unique riads, i.e. lavish three-story homes that pair old world aesthetics with new world perks. The most expensive among them include a personal butler, steam room, and hammam. Premium restaurants and bars are on the premises and a living town square is just a short walk away.
Bora Bora, French Polynesia – Four Seasons Resort
The words "Four Seasons" and "Bora Bora" should be enough to tell you that this is one of the most beautiful destinations in the world and one of the most expensive. Yet even with all that built-in prestige, this five-star resort still manages to upend expectation. The one-bedroom overwater bungalow suites are legendary, as is the overwater spa. If only the tippy-top shelf will suffice, book the three-bedroom villa estate, bring some friends, and consider your bucket list fulfilled.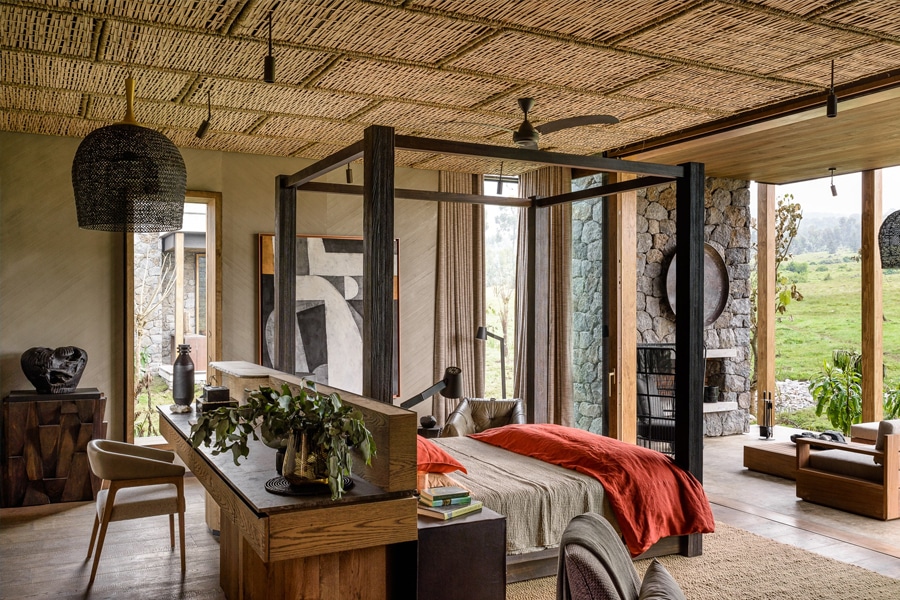 Tanzania, East Africa – Grumeti Singita
Perched next to the Serengeti National Park, the Grumeti Reserve is every bit as unforgettable as it sounds. Abiding by a low-impact, high-value model, hospitality group Singita blends a modest range of accommodations into the local landscape, which is teeming with wildlife. For the full "bucket-list" experience (and one of the best hotels in the world), score a rezzy at the Singita Sasakwa Lodge. From the veranda of this Edwardian-style manor, you'll discover sweeping views of the Serengeti plains and all the wild animals therein.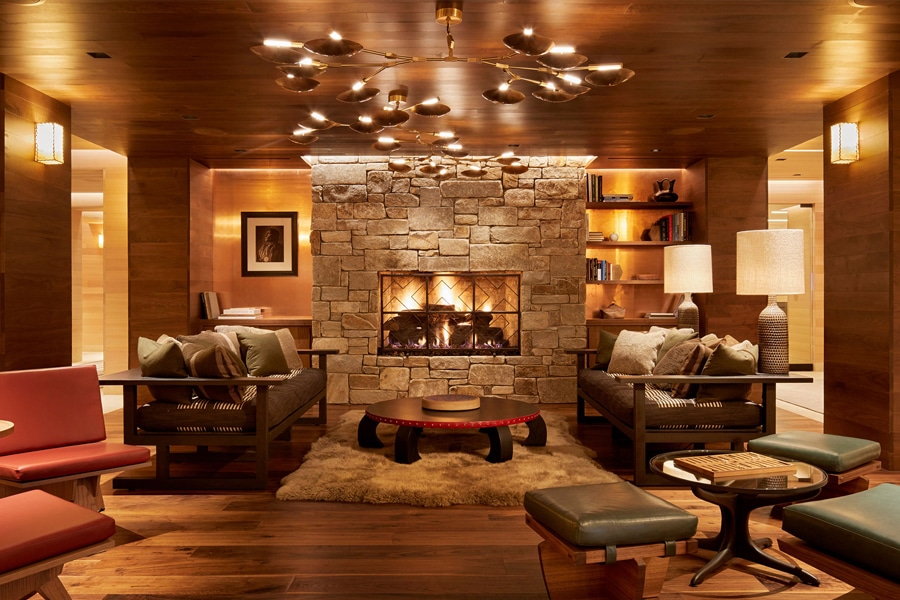 Jackson Hole, Wyoming – Caldera House
Your ultimate gateway to adventure, Caldera House is situated at the base of the Jackson Hole Mountain Resort. Ideal for summer or winter excursions, it's right next to the tram and just a short drive away from Grand Teton National Park. Within this chalet-style building are some four-bedroom suites of truly epic proportion. Hoping to press the reset button on your mind and body alike? If so, consider booking The Retreat experience, a wellness-based package that includes yoga sessions, hikes, meditation, brain food, and a 3-night stay.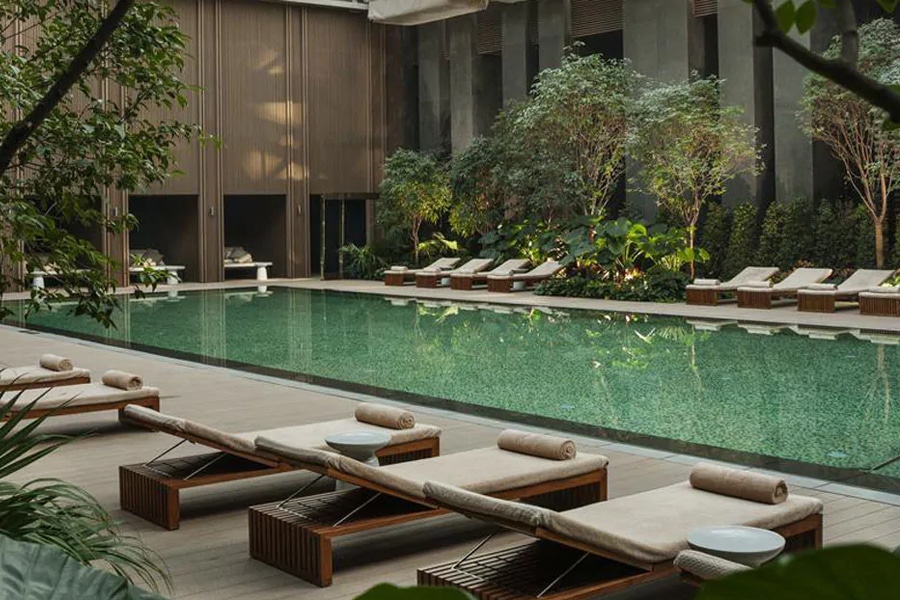 Beijing, China – Rosewood
Luxury and breadth collide at Rosewood Beijing, located in the heart of the Chaoyang District. Like the city itself, this monolithic hotel is simply bustling with options and activity. That includes a whopping six restaurants, a spa, a gym, and a yoga studio, among other things. At the top end of the accommodations spectrum is Beijing House, the hotel's largest suite. Replete with floor-to-ceiling windows, incredible views, a 50″ LCD TV, a host of amenities, and plenty of living space, it makes for a veritable sanctuary.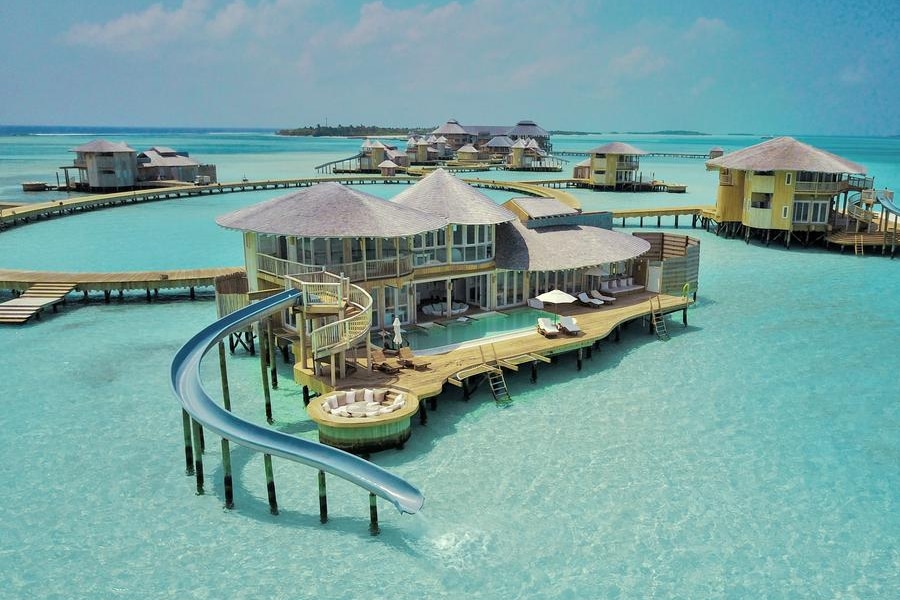 The Maldives – Soneva Jani
Accessible only by seaplane, Soneva Jani is what the best hotel or resort experiences are made of. Perched in the heart of The Maldives, it comes flanked by miles and miles of pure majesty. Travel like a billionaire by dropping thousands of dollars on the 4-Bedroom Water Reserve with Slide. Along with personal butler service and a water slide from the top deck, this enormous floating villa features a TV lounge, walk-in minibar, study, gym, and outdoor shower. Maybe you maxed out your credit card, but we say it was worth it.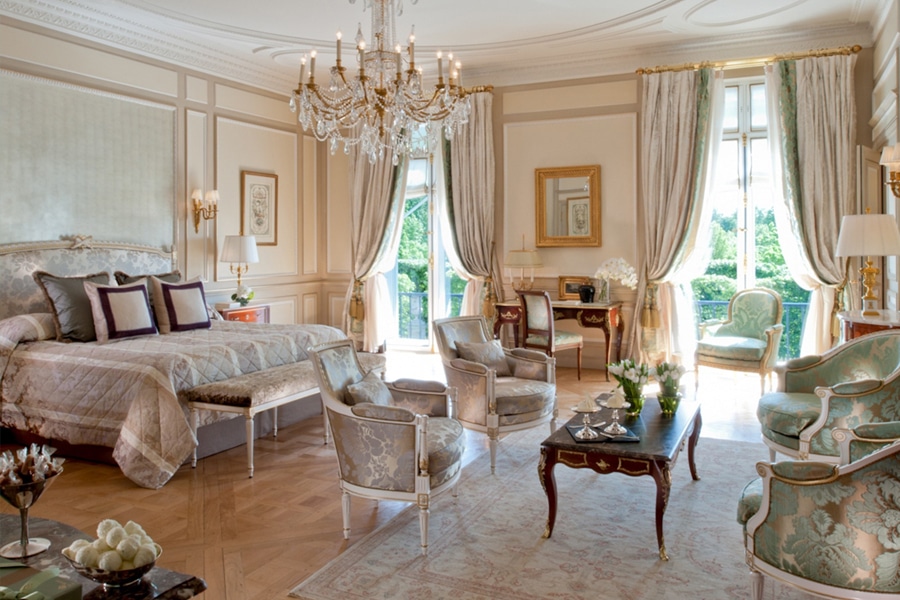 Paris, France – Le Meurice
Parisian opulence lives and breathes at Le Meurice, also known as one of the most beautiful hotels in the world. Taking design cues from the Salon de la Paix at the Château de Versailles, the hotel is dressed head to toe in ornate patterns, plush furniture, and elegant architecture. That luxury theme is on full display in the appropriately named Prestige Suite, which offers some of the best views in the city. Marie Antoinette would be jealous.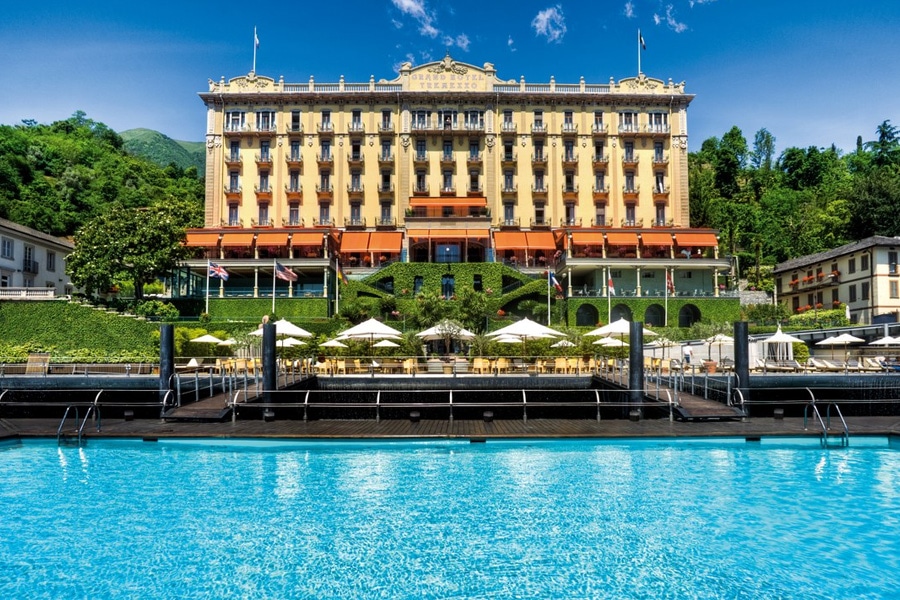 Lake Como, Italy – Hotel Grand Tremezzo
Escape George Clooney-style by heading to Italy's Lake Como, an upscale resort town of considerable beauty. For the best of what's around, book a suite or villa at Hotel Grand Tremezzo. Features include balconies, terraces, whirlpool tubs, private beach access, and glorious views in every which direction. That's amore!
You'll also like:
8 Best Underwater Hotels for a Luxury Aquatic Getaway
18 Best Skyscanner Alternatives & Flight Comparison Sites
15 Best Boutique Hotels in Sydney
---
Featured Video from Man of Many