8 Best Things to Do as an Adult at Disneyland
With kids or without them, California's Disneyland has tons of great activities in store for adults. From theme park rides to live performances to indulgent food to dazzling night-time parades, this popular destination offers something fun for all ages. Oh, and before you ask: yes, they serve alcohol. Geesh, talk about a one-track mind! Of course, cold beer and tasty 10 Things to Do in the Snowy Mountains are but a small sample of the adult-friendly attractions lying in wait. RELATED: 11 Best Rides for Adults at Walt Disney World Resort
Best Things to Do at Disneyland for Adults
Sure, Disneyland is the most magical place on earth for kids, but you'd be surprised how great the tourist destination really is for adults. Whether you're looking for romantic experiences, fine dining destinations or one-of-a-kind performances, we've got you covered. Here's our guide to Disneyland as an adult:
Best for Dining: Food and Beverage of Star Wars: Galaxy's Edge
Best for Rides: Guardians of Galaxy Ride at Night
Best for Experiences: 'World of Color' Show at Night
Best for Nostalgia: Night-time Spectacular, Main Street Electrical Parade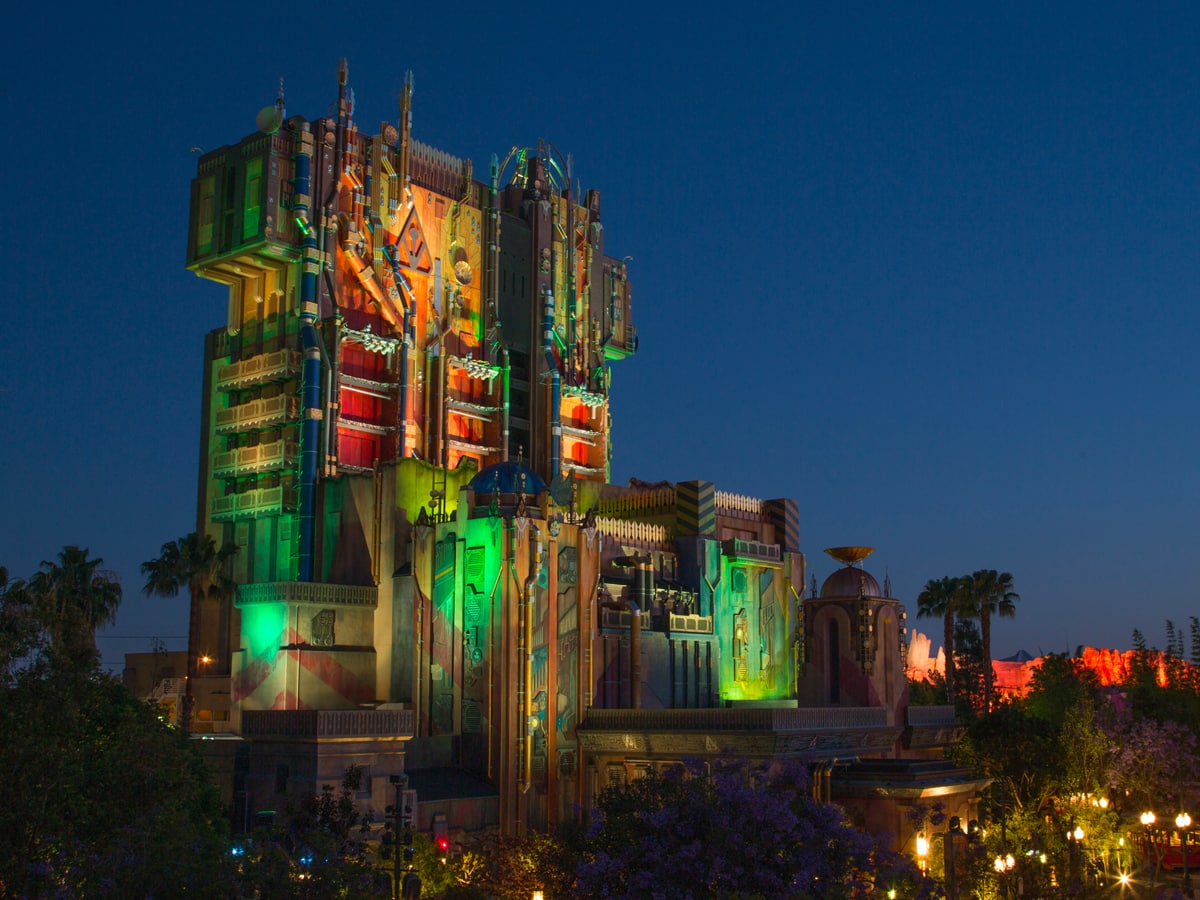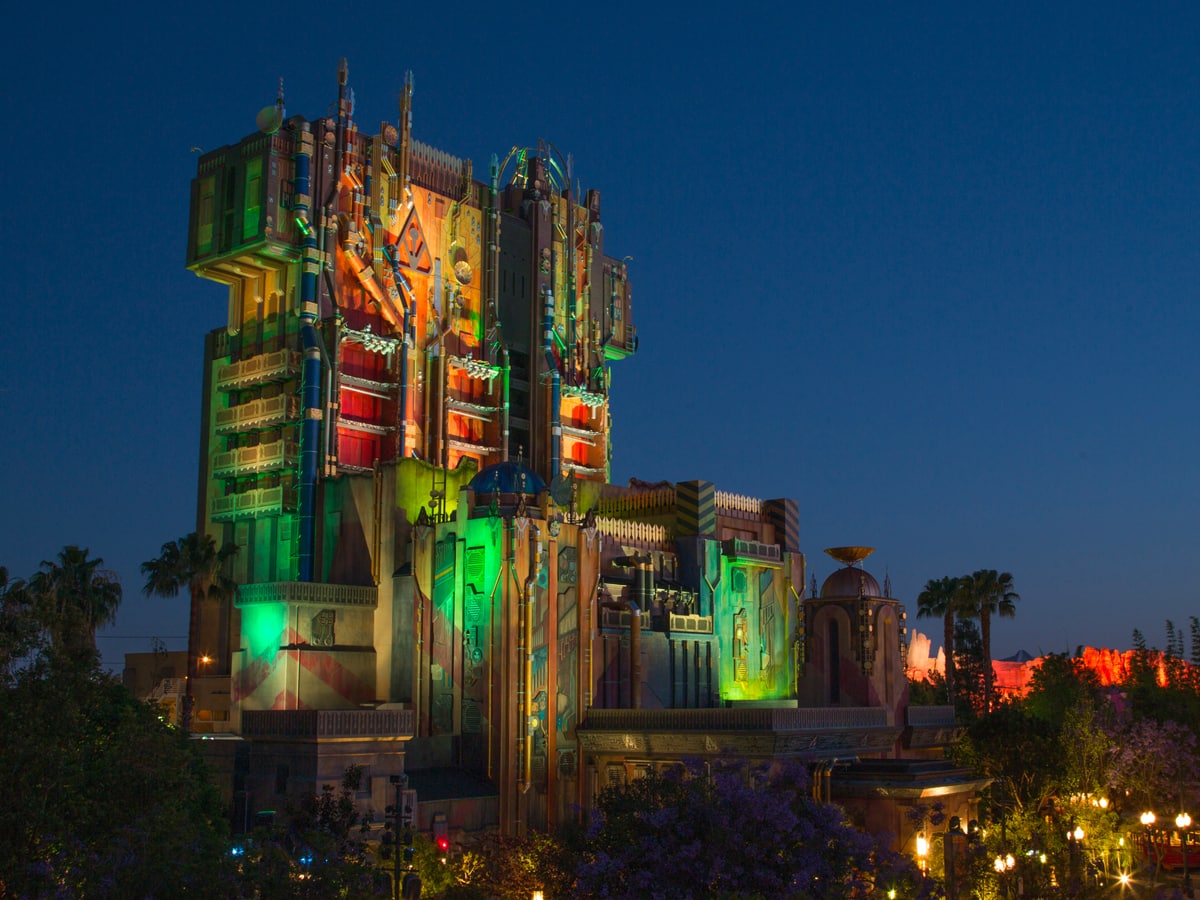 1. Guardians of Galaxy Ride at Night
Best for: Thrillseekers
Located at the edge of the new Avengers Campus at Disney California Adventure Park, this towering citadel has quickly become one of the resort's most beloved thrill rides. To enter this domain is to immerse yourself in the MCU, taking on the role of a hero-in-training. Join iconic character Rocket on a perilous rescue mission to spring the Guardians of the Galaxy from The Collector's clutches as you scale to the top of an epic fortress. It all builds to an exhilarating free-fall, which is even better when experienced at night.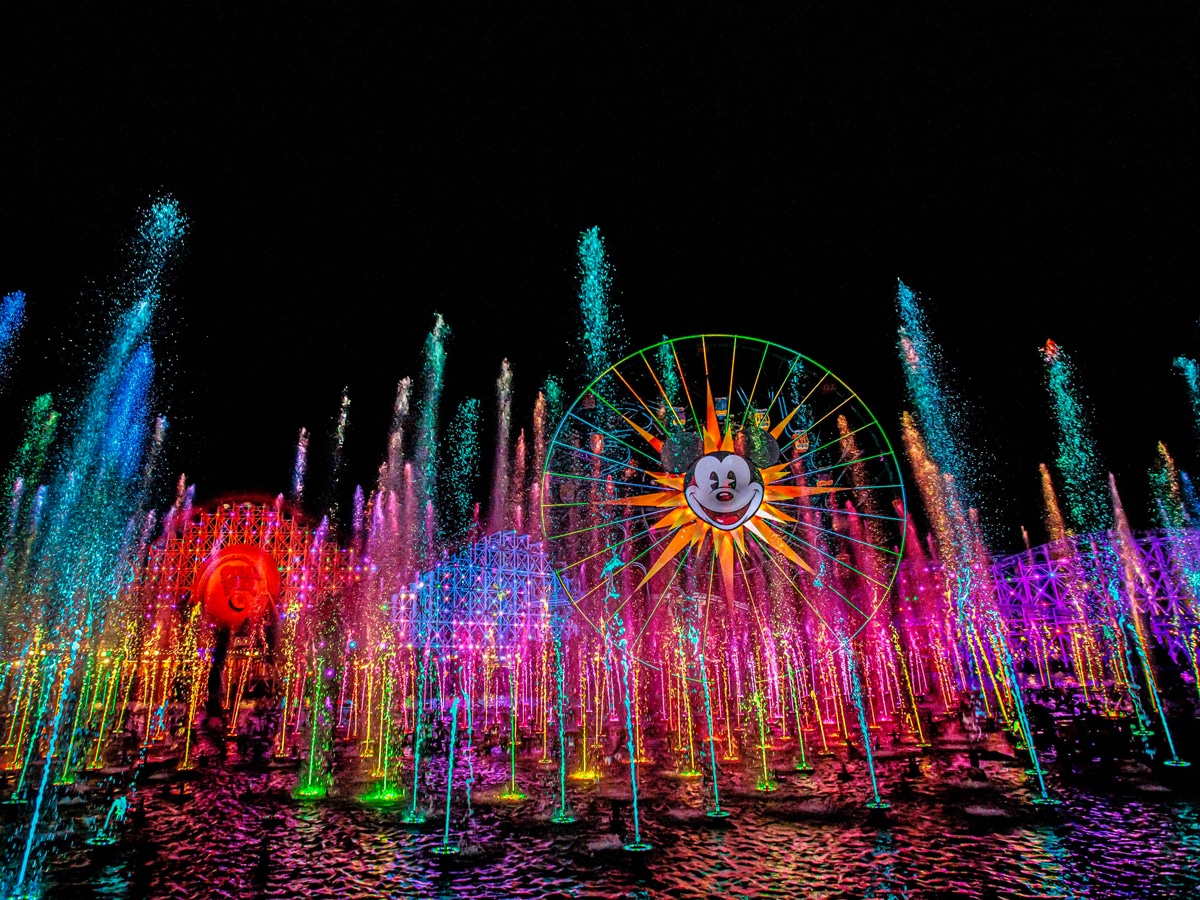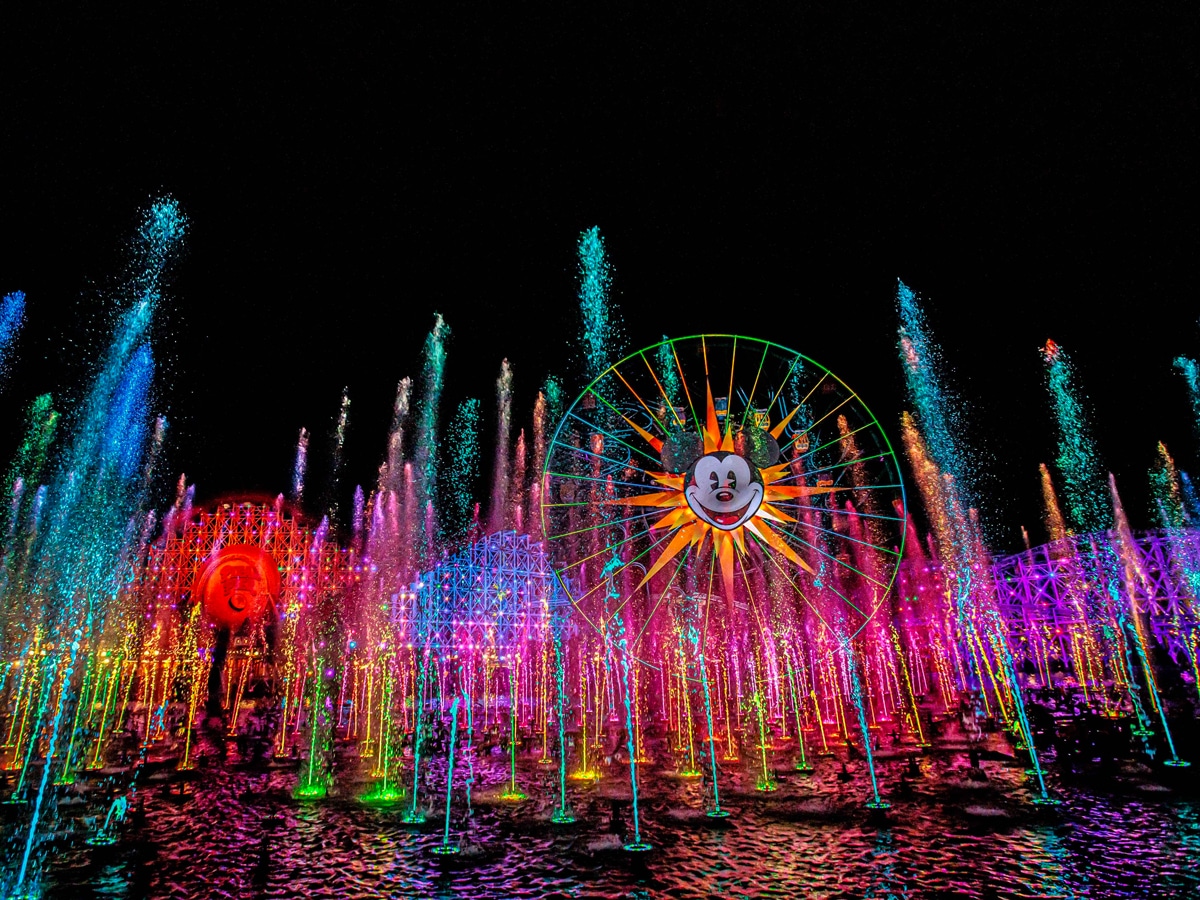 2. 'World of Color' Show at Night
Best for: Experience-lovers
Night-time is definitely the right time for adults at Disneyland. Hit up California Adventure Park to witness the dazzling World of Color, which delivers animated storytelling in a truly spectacular fashion. Powerful fountains create a massive screen of water, flooding the senses with a combination of music, fire, fog, laser effects, and animated sequences. Inspired by Walt Disney himself, the attraction was conceived in the spirit of the immortal classic, Fantasia.
Expect to see legendary characters from some of your favourite films, including Finding Nemo, WALL-E, Beauty and the Beast, and more. It's all backed by the incredible World of Color score, which was recorded by a 100-piece orchestra at Abbey Road Studios in London. You will be entertained!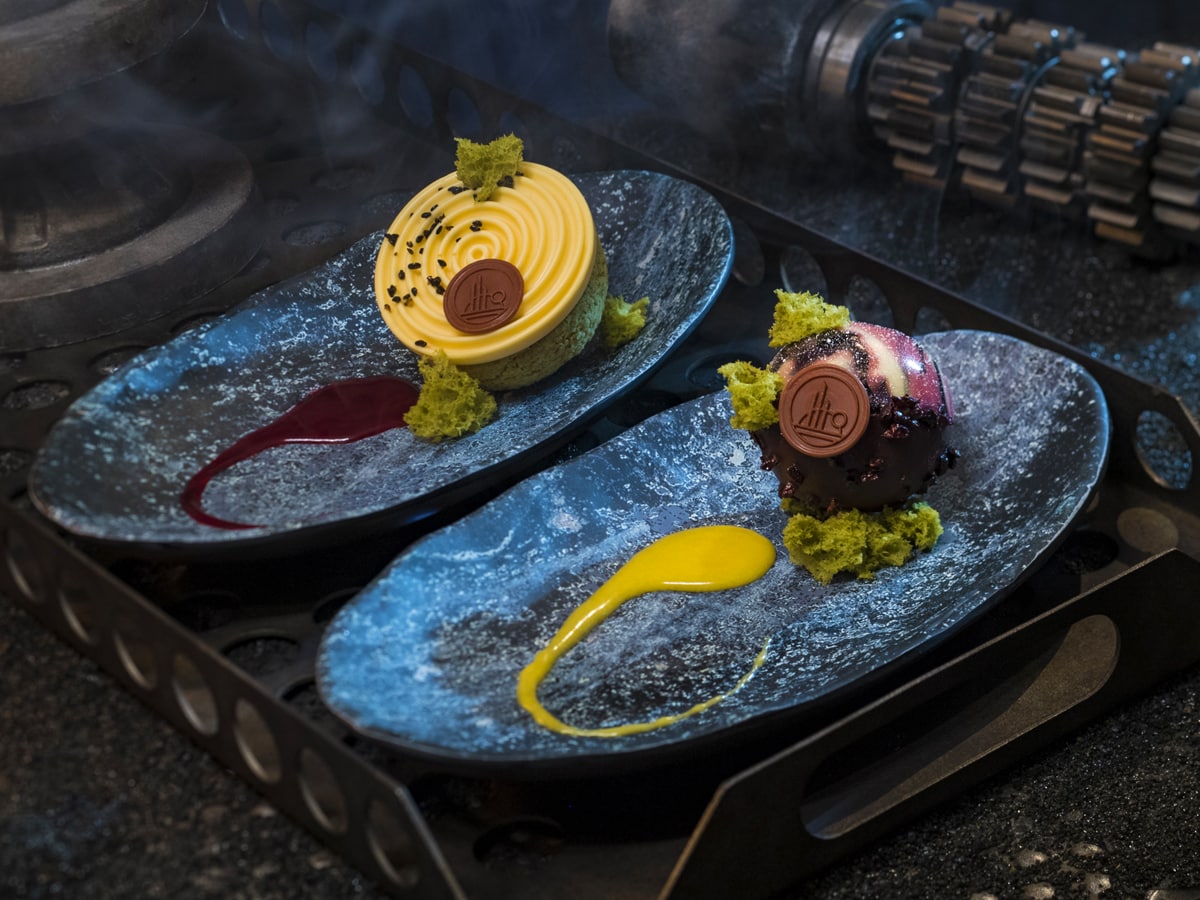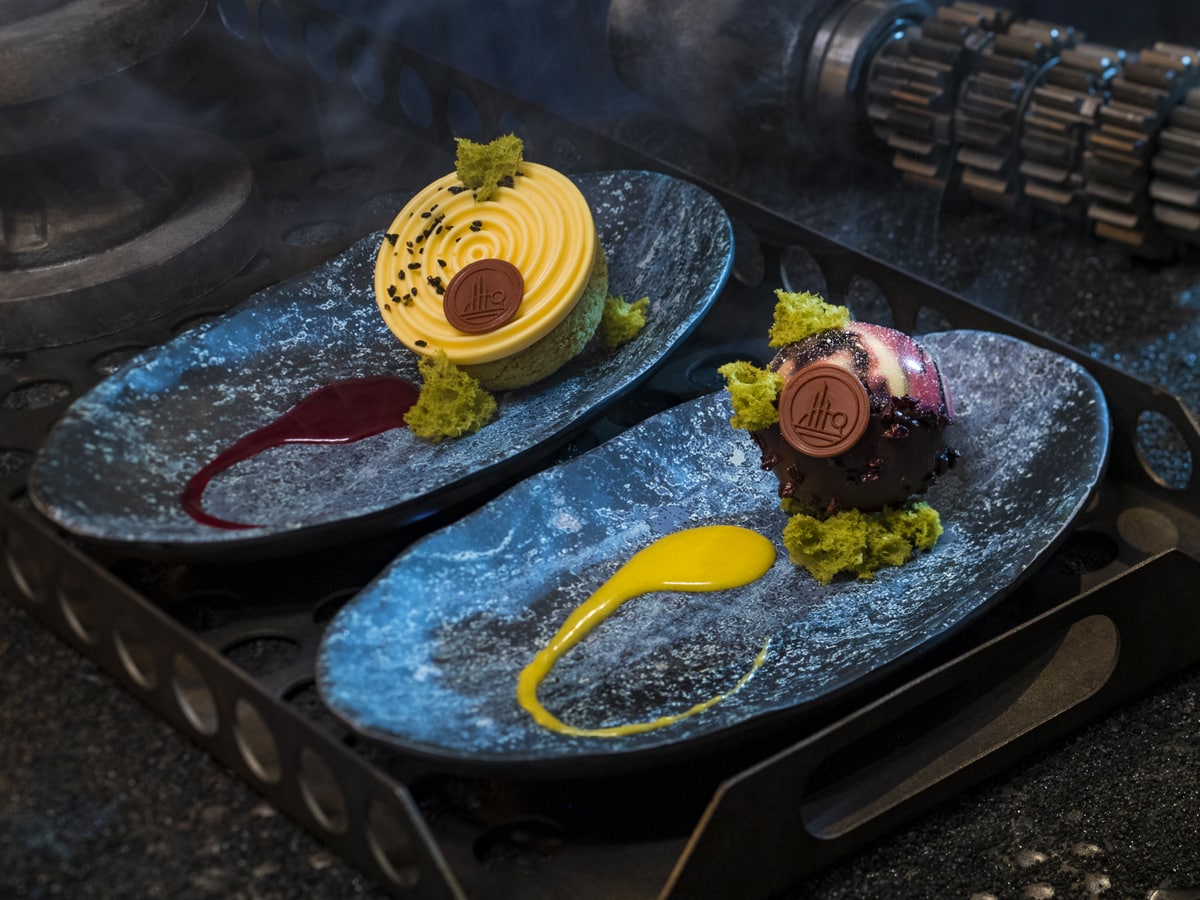 3. Food and Beverage of Star Wars: Galaxy's Edge
Best for: Foodies
---
Featured Video from Man of Many
---
We can think of no better place to get your grub on than the Black Spire Outpost on the never-before-seen-planet of Batuu. Thanks to hyperspace travel, this once-remote area at the galaxy's edge is now a thriving port for interstellar travellers, and also a great place for shady characters to lay low. No matter what your reason for visiting, you're invited to indulge in Batuu's legendary "farm-to-table" tradition of killer cuisine. Each dish tells a story of the local culture and incorporates unique spices and ingredients.
Those looking for more eats won't have to look far. Grab a bite in Docking Bay 7 Food and Cargo or sip on a specialty cocktail in the outpost's favourite water hole, Oga's Cantina. There are also plenty of food stands located throughout the area, serving local fare such as Blue Milk, Smoked Kaadu Ribs, or Batuu-bon (a chocolate cake with white chocolate mousse and coffee custard). It's a Star Wars fan's dream come true and a great place for adults to escape reality… if only for a while.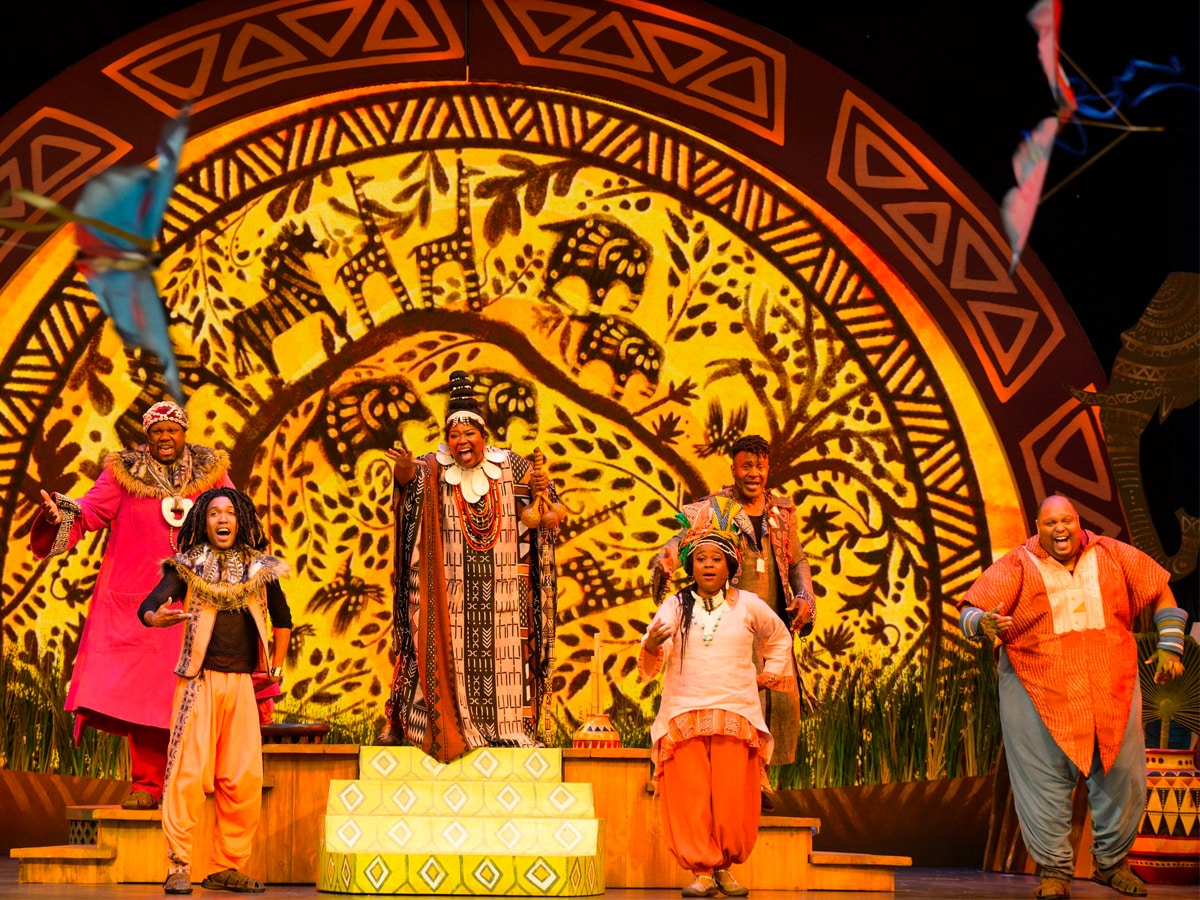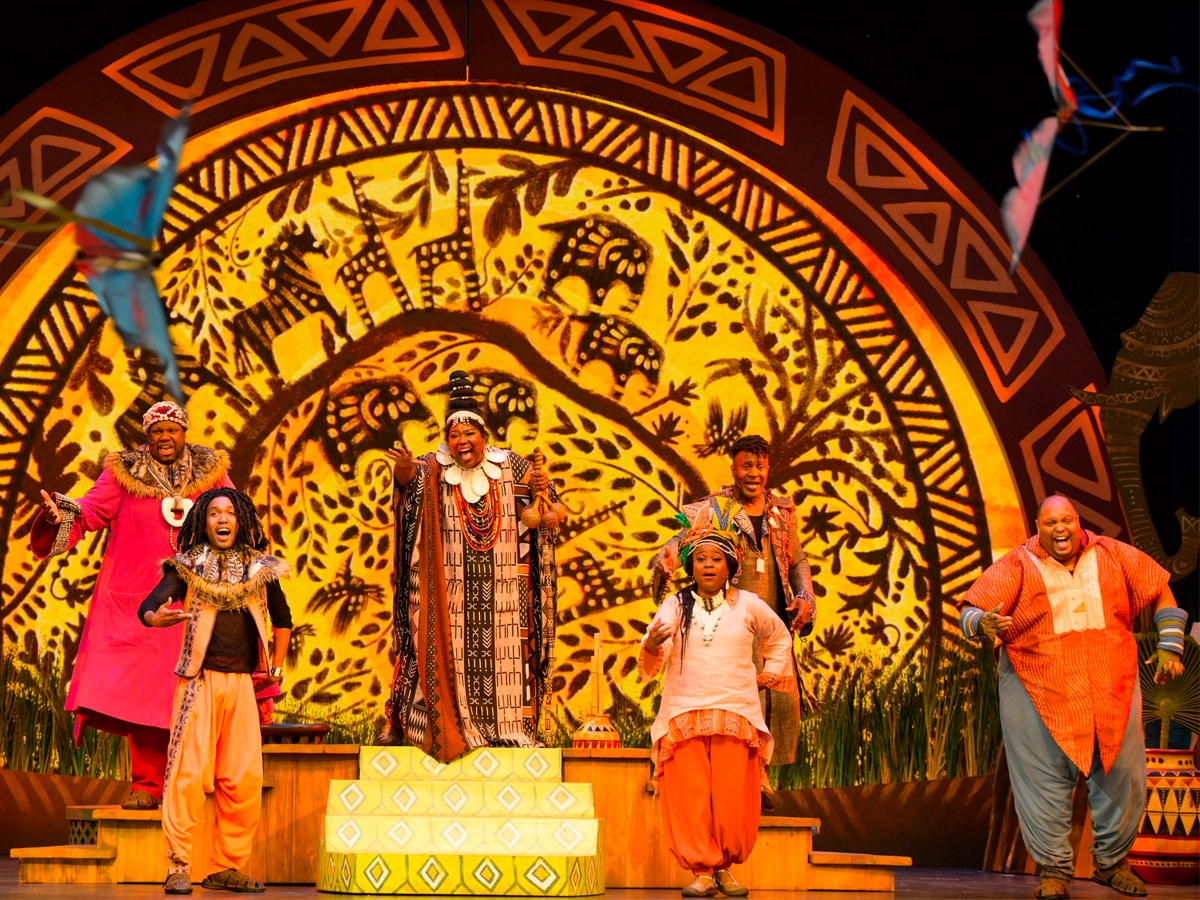 4. Tale of the Lion King
Today's adults have a particular fondness for The Lion King (the original animated version, that is), which arrived in theatres in 1994. It's held up exceptionally well and so too have assorted stage adaptations. In honour of this timeless classic, Disneyland Resort presents a new staging of Tale of the Lion King at the Fantasyland Theatre.
A live production, the play features new set pieces and costumes, original musical arrangements, and stellar choreography, all inspired by the blockbuster film. A talented ensemble cast perform dances across styles like African, house, stepping, jazz funk, and contemporary. At the back of the stage is a massive screen, which displays original media and also doubles as a storytelling device. This isn't a trip down memory lane as much as it is an entirely unique experience with three decades of history behind it.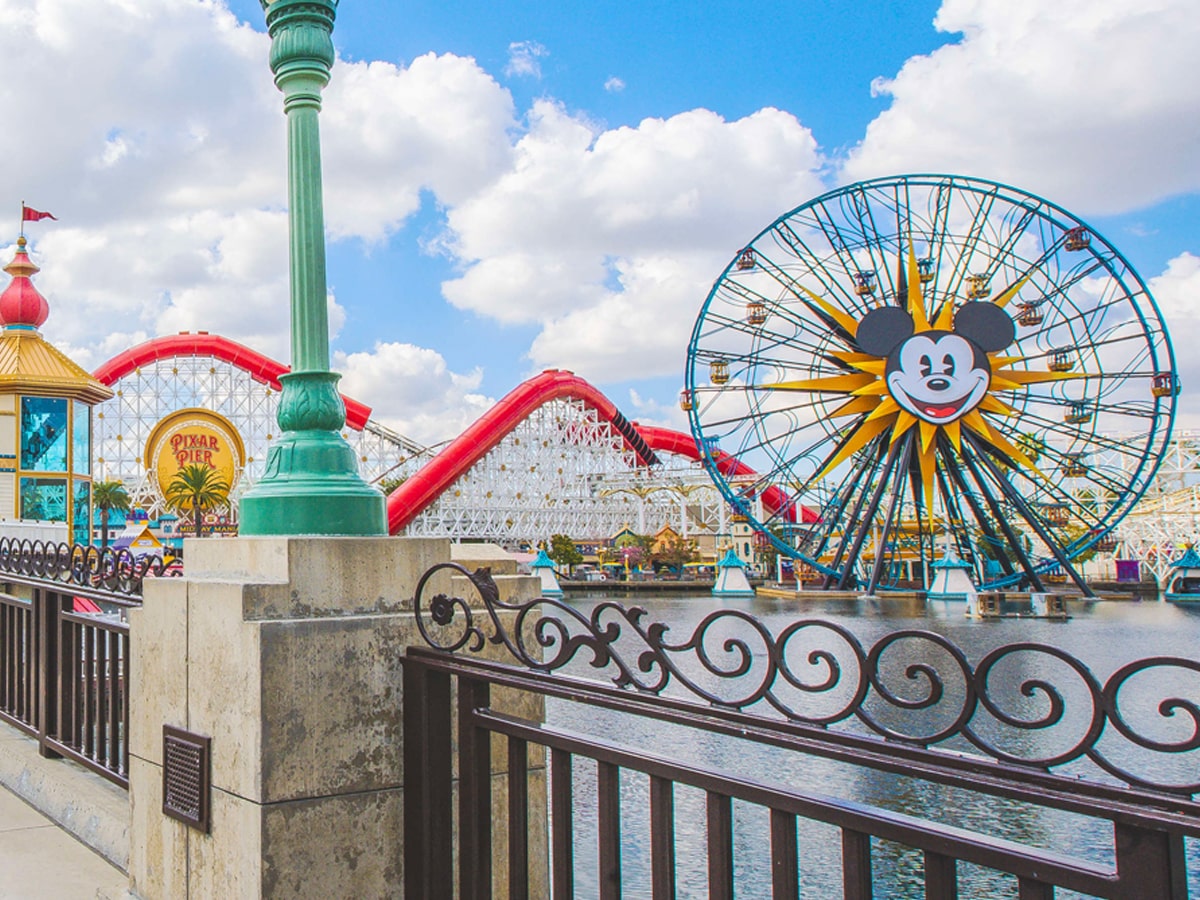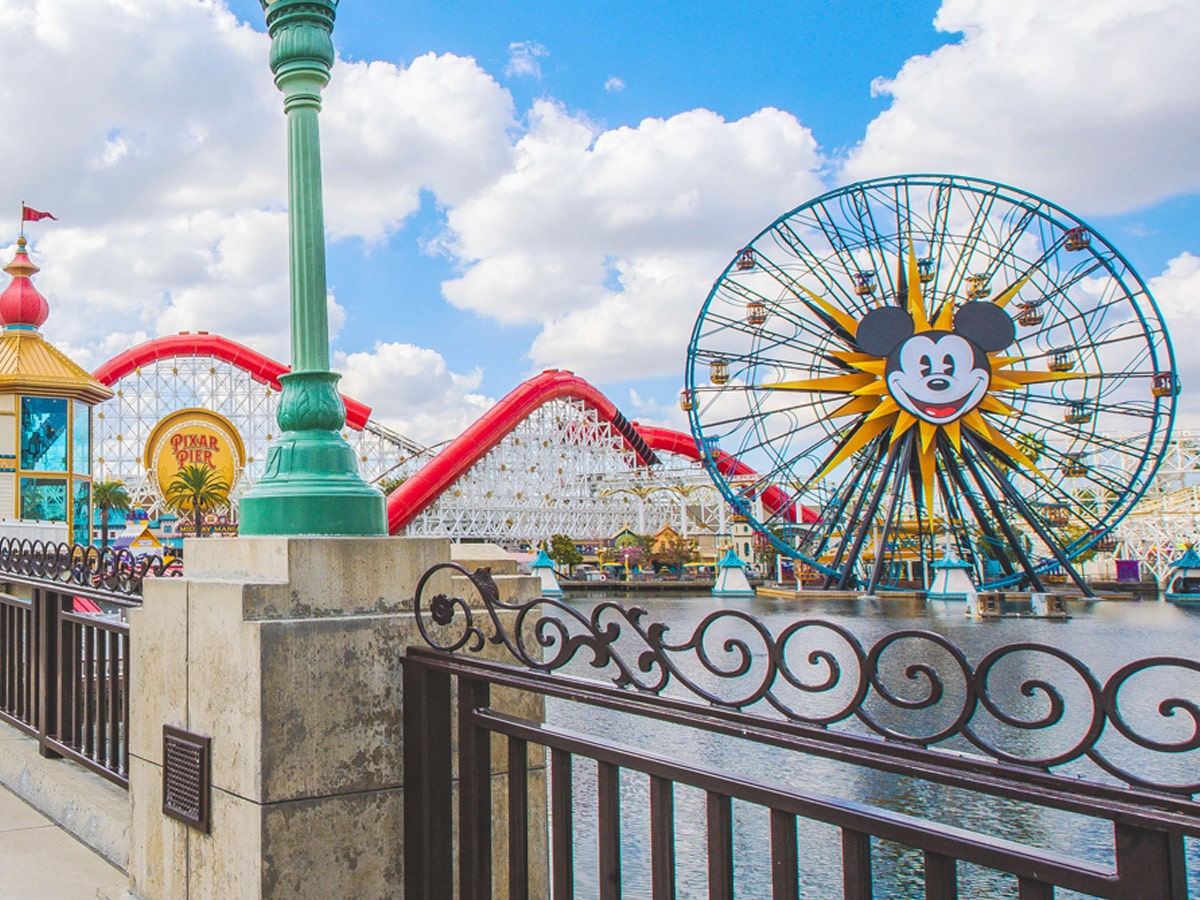 5. Incredicoaster at Disneyland California Adventurer Park
We're never too old for roller coasters or the Pixar masterpiece "The Incredibles" and this popular attraction brings them together in a truly adventurous fashion. Buckle up for a mind-blowing ride around Pixar Pier as you partake in a mad dash with the world's foremost family of superheroes. Can you and The Incredibles catch Baby Jack-Jack as he teleports from one tunnel to the next, unleashing all kinds of chaos along the way? If an enclosed tunnel ride with vibrant special effects and iconic music sounds like your idea of a good time, then this one is a must!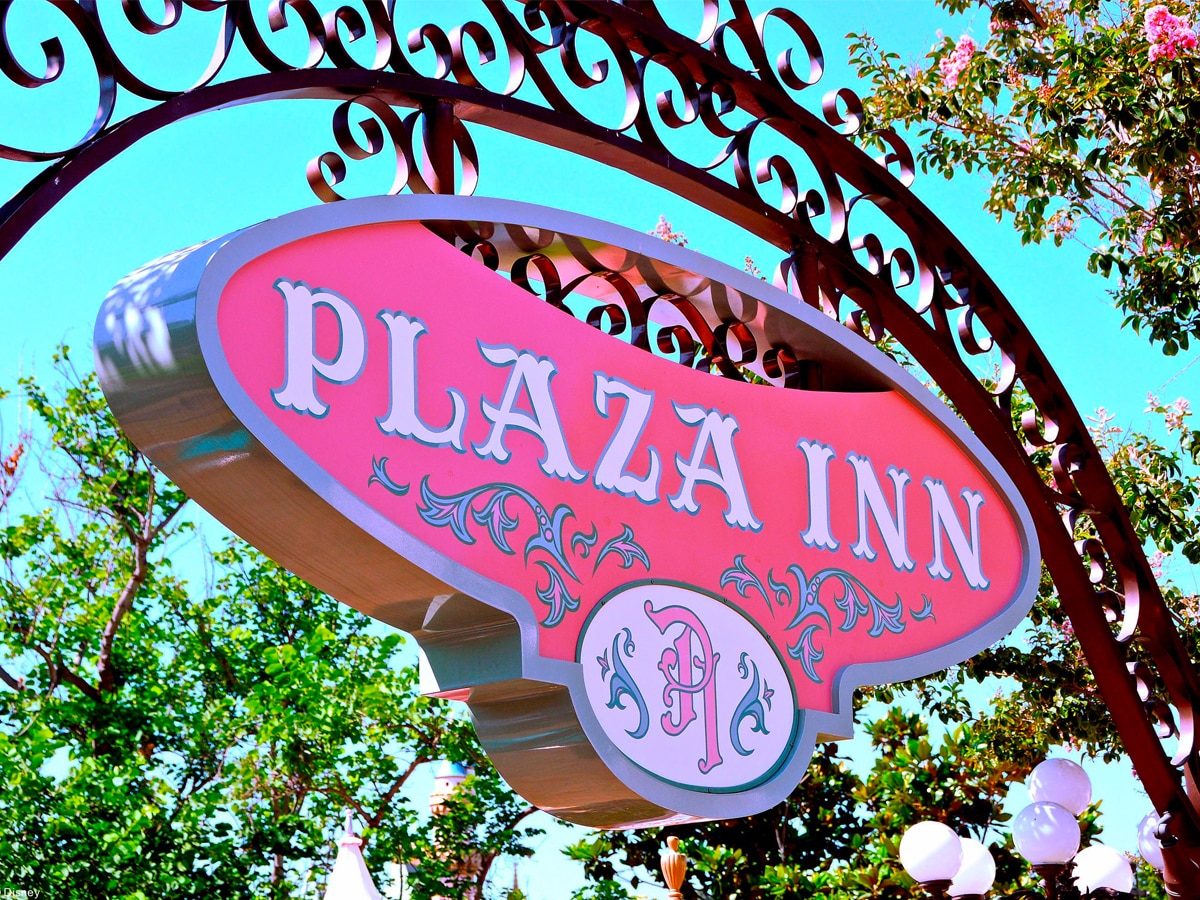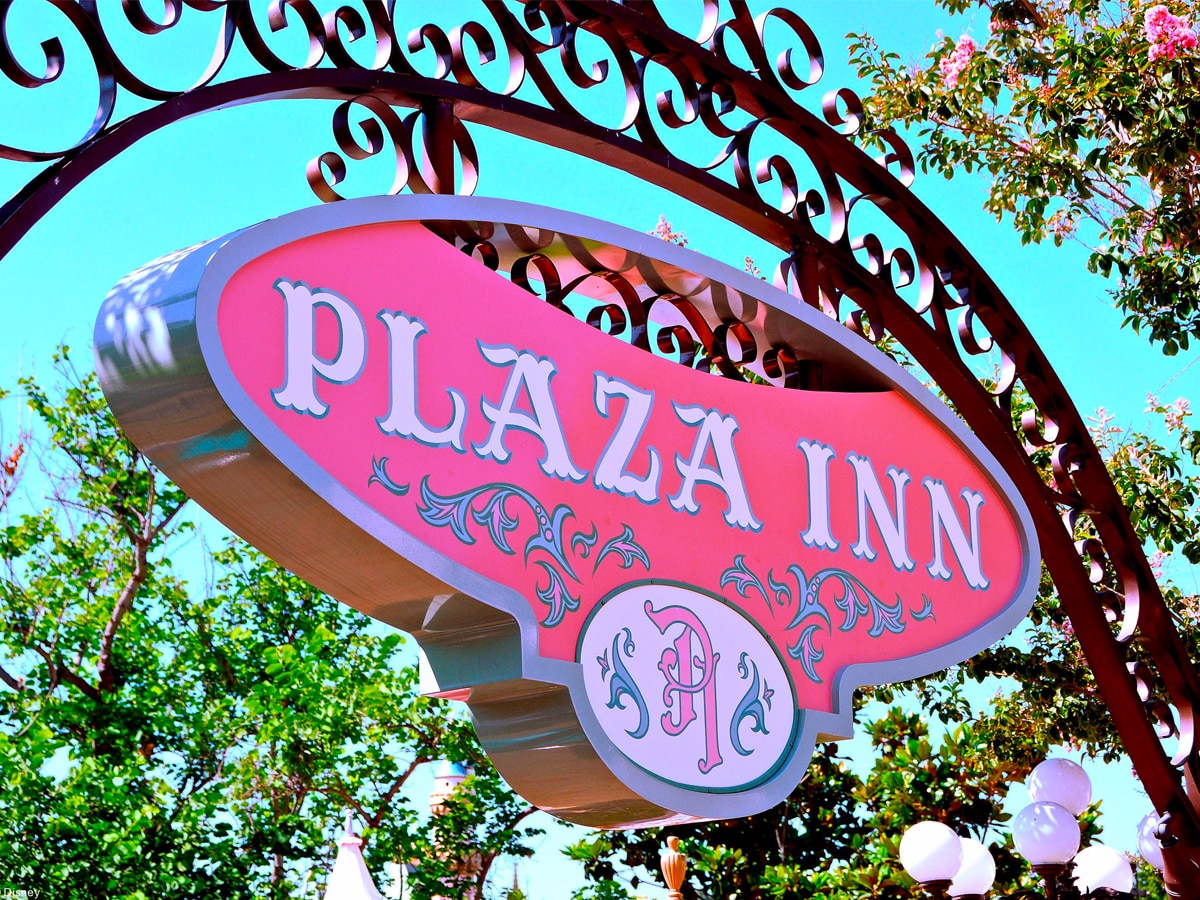 6. Breakfast at Plaza Inn with Beloved Disney Characters
You might think that once you've seen one buffet you've seen them all, but this particular experience might change your mind. It puts an imaginative twist on the dining experience by featuring guest appearances from iconic Disney characters. Help yourself to made-to-order omelettes, waffles, French toast, scrambled eggs, bacon, pastries, bread, cereal, fruit, and more, all whilst keeping an eye out for Mickey, Minnie, Goofy, and their friends.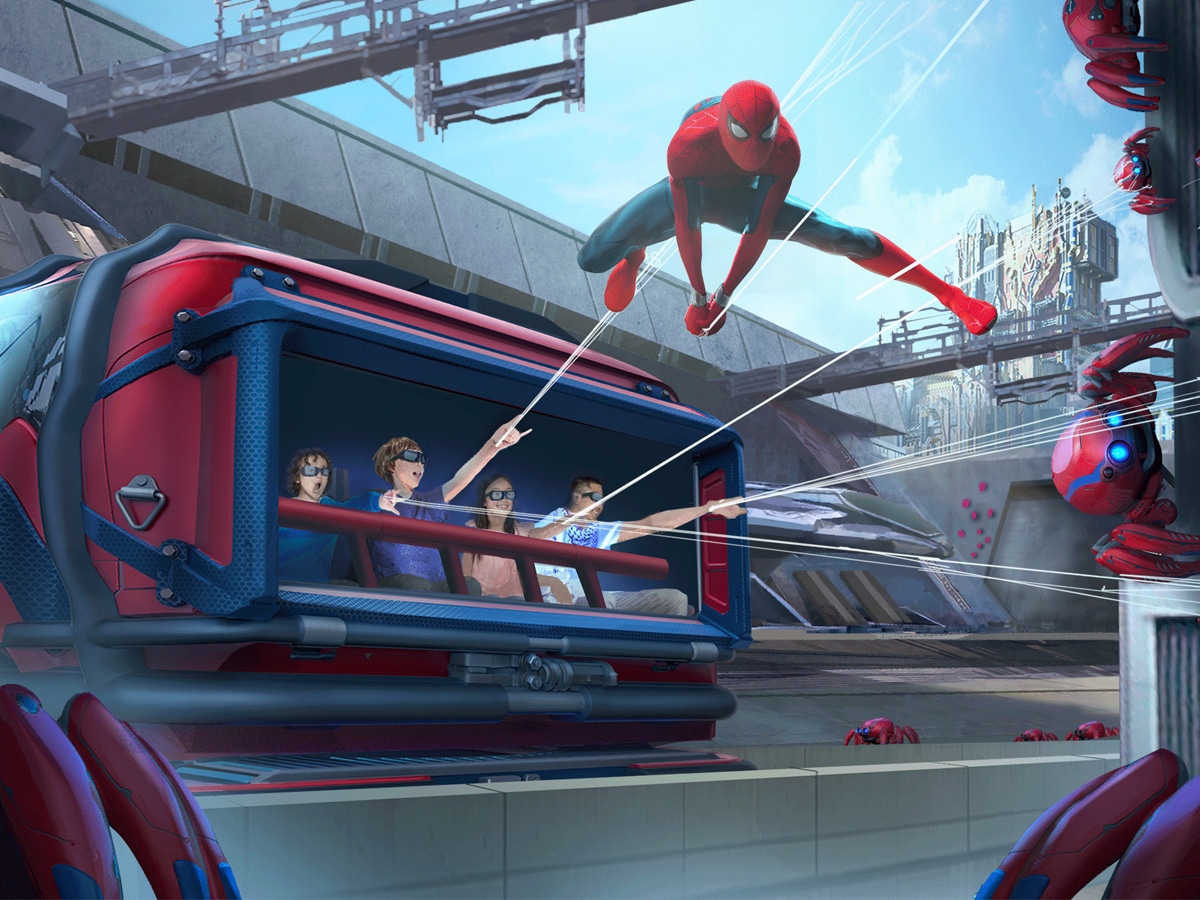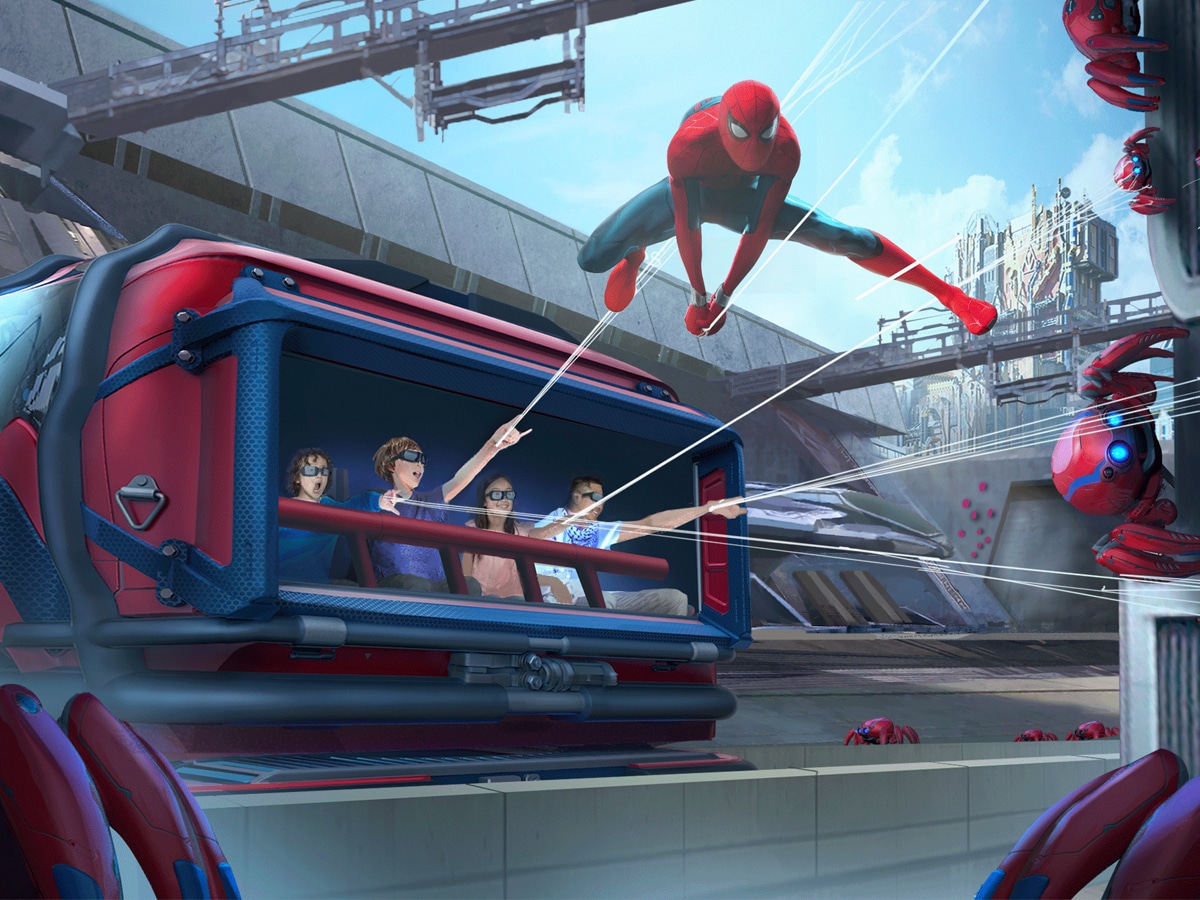 7. WEB SLINGERS: A Spider-Man Adventure
Disney's talented engineers created innovative technology specifically for this new attraction, which allows you to shoot webs just like Spider-Man. Located at Avengers Campus, it puts you inside a WEB Slinger vehicle and then tests your slinging skills. Guests may also purchase their very own, customisable Spider-Bot at WEB Suppliers in Avengers Campus and at the Disneyland Resort Backlot Premiere Shop in Hollywood Land.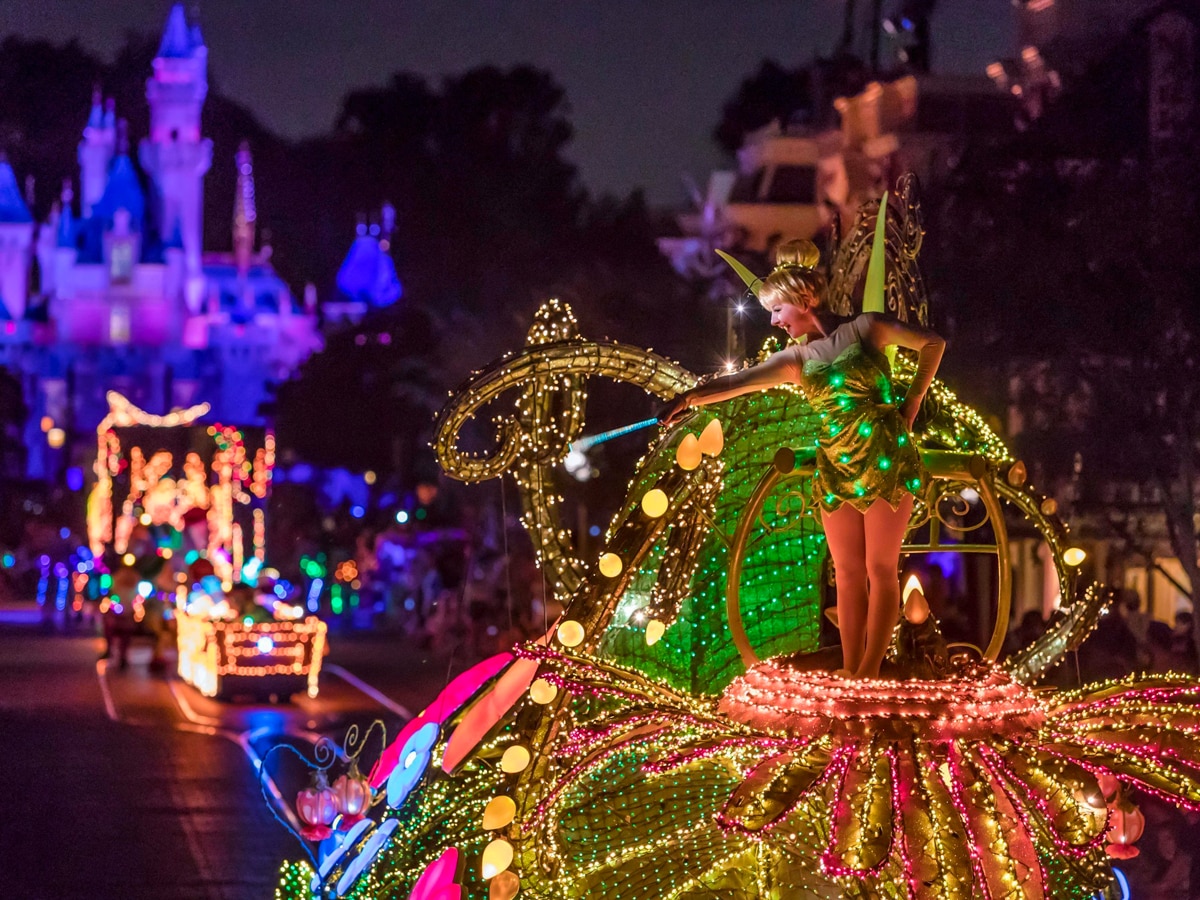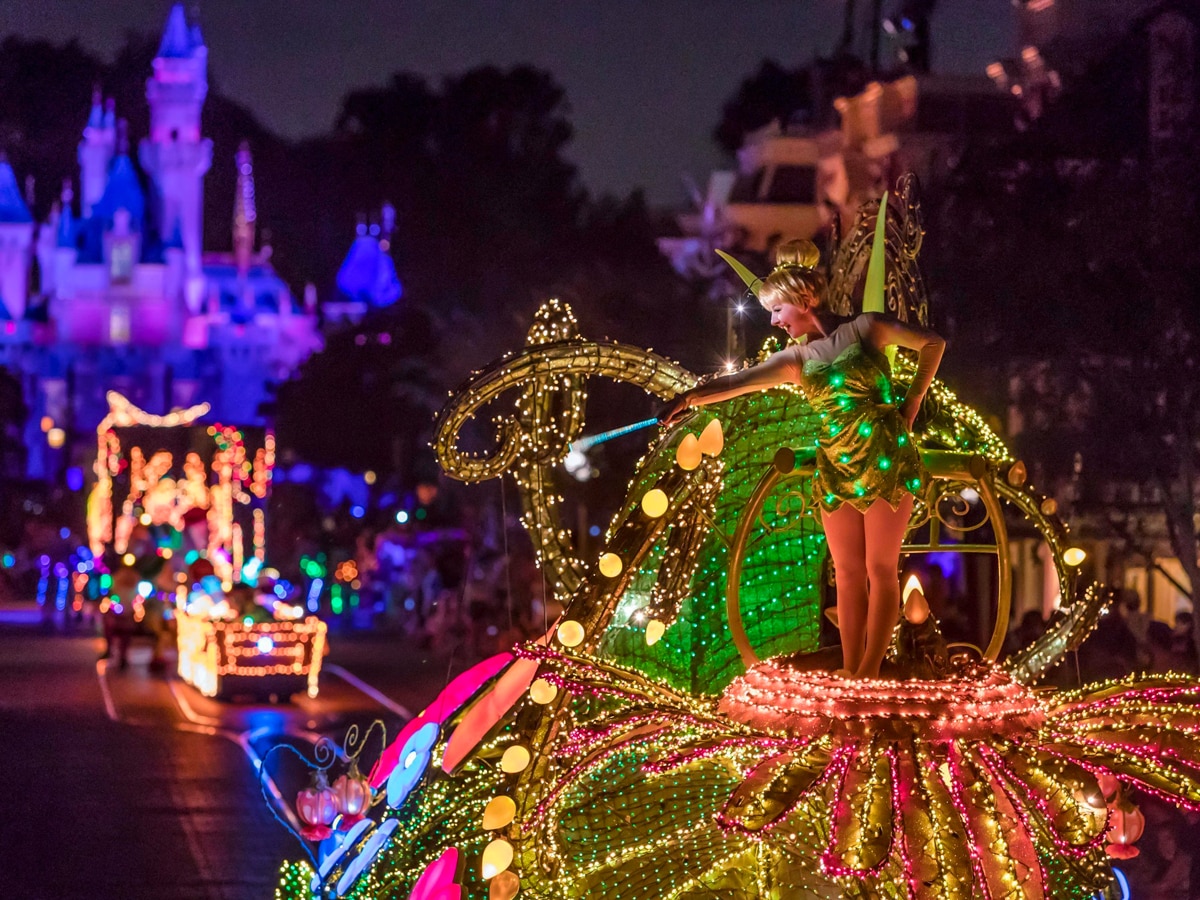 8. Night-time Spectacular, Main Street Electrical Parade
Best for: Disney adults
Disneyland Resort has pulled out all the stops with the return of four Night-time Spectaculars and a brand new finale for 'Main Street Electrical Parade' on its 50th anniversary. A guest favourite since 1972, the parade features elaborate floats and a synchronised score of electronic music. With the new grand finale comes an all-new float unit along with inspiring themes of unification. Consisting of seven segments, the float stretches 118 feet in length, making it one of the longest and grandest sequences in the parade's history.
What to Consider When Travelling to Disneyland
Before you decide to hit the theme park and get all goosed up on nostalgia, it's worth taking to the time to prep. As with any trip, there are some major considerations at play when travelling to Disneyland as an adult. Here is what to put on your list:
Peak Season – There is nothing worse than rocking up and the lines are insanely long for every ride and you can't get a seat at any of the fine dining establishments on-site. While there are crowds at Disneyland essentially year-round, there are some benefits to being an adult. Namely, school holidays. If you can plan your trip during off-peak seasons, you'll have way more fun and there will be far fewer children to contend with.
Ticketing – Importantly, pricing for single-day tickets varies depending on the time of year and day of the week you visit. So, while you might be keen to check out Disneyland on a Saturday, it's worth your while heading in a little earlier. We found that the lowest prices were for weekdays in January, February, May, and September, while the spring break in mid-April, as well as autumn and winter holidays, are the most expensive.
Accommodation – Disneyland has three on-site resort hotels, Disney's Grand Californian Hotel & Spa, Disneyland Hotel, and Disney's Paradise Pier Hotel. All of these options grant you access to the theme parks for one hour before the public arrives each day, so it's prime time to get in all your popular rides before the lines bank up.
Special Events – Disneyland is known for its massive special events, so definitely take this into consideration whenever you tee up a time to visit. Be on the lookout for events like Lunar New Year, the Halloween Oogie Boogie Bash and the Haunted Mansion Holiday.
Love this story about Disneyland? Why not check out our recent coverage on the most magical place on earth?
General FAQs
Is Disneyland good for adults?
Despite what you may think, Disneyland is a great holiday destination for adults. In fact, Walt Disney's original intention for the park was to make a place that people of all ages could enjoy. There are a number of bars and resort-style options for adults, along with some more mature-themed rides.
Is Disneyland fun for couples?
Whether you consider yourself a Disney adult or not, Disneyland is a romantic destination. There are plenty of great experiences for couples, including in-ride competitions, souvenir photos and fine dining destinations.
---
Featured Video from Man of Many