Over the past few weeks, we've been following Beard Season founder and avid traveller Jimmy Niggles from Sydney to Queenstown, to Honolulu, putting his sleek metal American Express Platinum Card to the test as he makes his way from city to city to unlock as many benefits as possible.
While he and his fiancée, Emma, only have a couple of days left in Honolulu, Jimmy is definitely making the most of every moment. With another romantic gesture up his sleeve, he surprises her with a gourmet picnic hamper organised by Platinum Travel Service as they jump in the ultimate Hawaiian SUV rental must-have; the Jeep Wrangler. Thanks to the Amex Platinum Card Hertz benefit, Jimmy scores a nice discount on the standard fee too.
Escaping the crowds of Honolulu, the couple head off on a journey through the rolling hills of Oahu to the lush green forests of the Ho'omaluhia Botanical Gardens, easily one of Oahu's most visually stunning attractions nestled at the base of the Koolau Mountain Range. This is really not a bad spot to relax among natural surroundings and enjoy the gourmet spread of fine foods put together by Platinum Travel Service.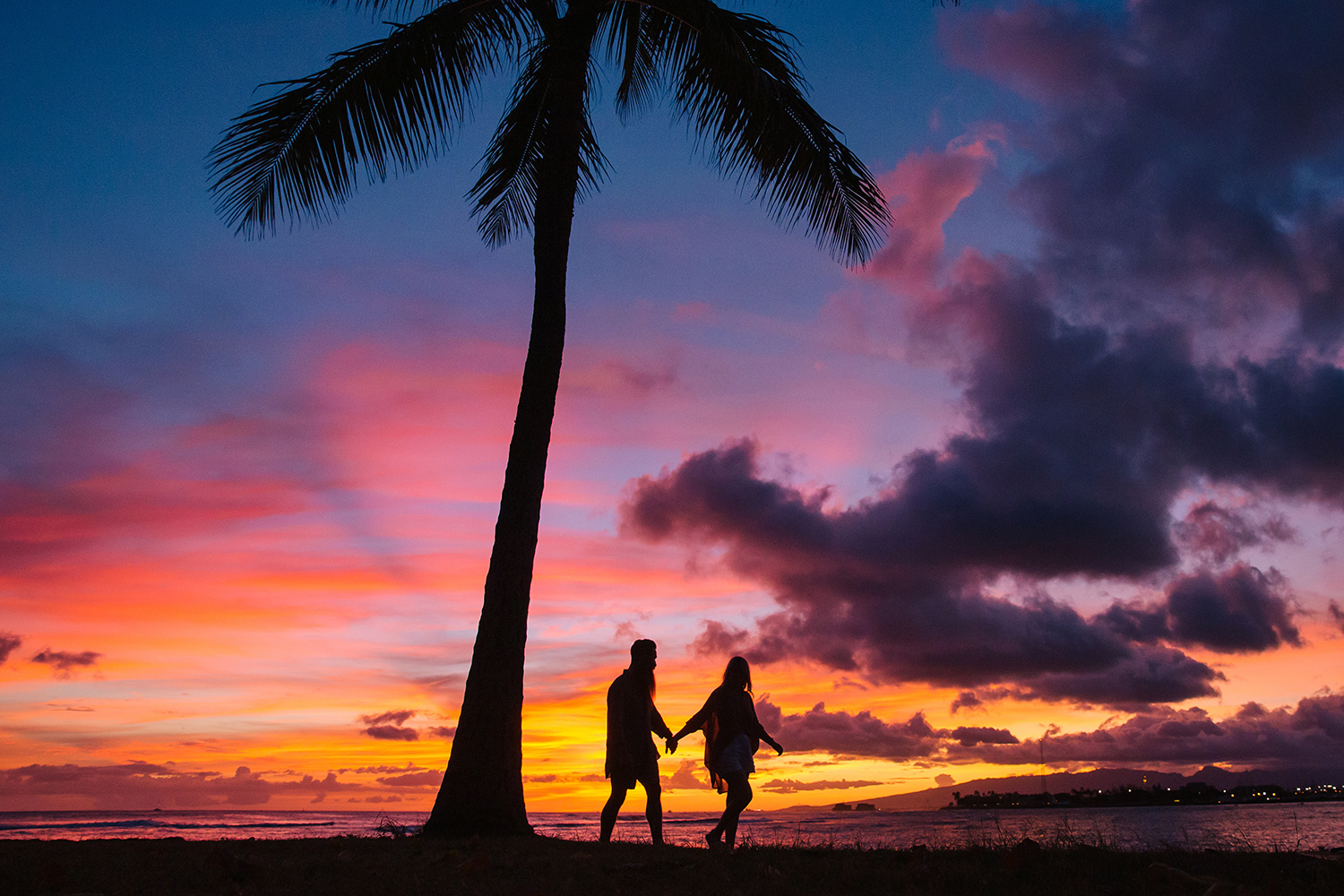 No Hawaiian getaway is complete without a spectacular ocean-sunset. Before Jimmy and Emma continue their Hawaiian culinary journey with a booking from Platinum Travel Service at one of Honolulu's latest "it" places – PARIS.HAWAII, they make their way to the appropriately-named Magic Island; a small man-made peninsula known for its twilight beauty and comes highly recommended for anyone who loves a good sunset.
At PARIS.HAWAII, they're in for an elegant and experiential treat for their last night in paradise. The couple watch on as chef Yuya Yamanaka, meticulously prepares each dish right in front of them. Course after course, Jimmy and Emma are taken on a sensory journey culminating in PARIS.HAWAII's signature dessert, the frozen molten lava cake, inspired by Hawaii's volcanic geology and complete with smouldering vapour pouring from the molten centre of the dish. Now that's impressive.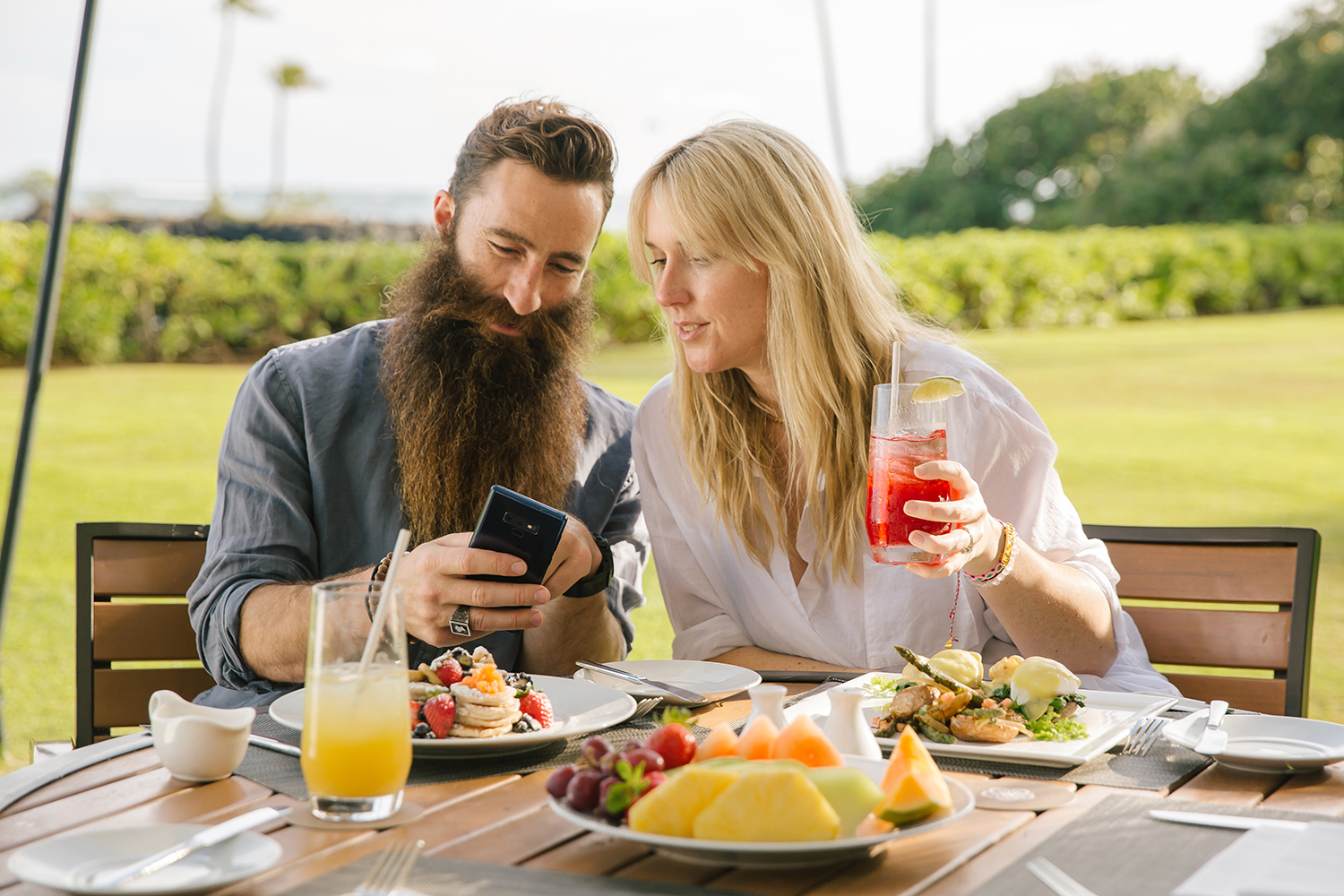 Thanks to their 4pm late checkout, another great benefit as a Platinum Card Member, they get more time to make the most of their day without the rush of that early morning exit. After taking advantage of the complimentary hotel breakfast for two, all courtesy of the Fine Hotels & Resorts program benefit, they're fuelled up to hit Waikiki beach to ride the waves at the birthplace of surfing and enjoy the sunshine.
Not bad for a few days in paradise. Not bad at all.
See the whole series with Jimmy Niggles and his American Express Platinum Card, or find out more about the benefits for being an American Express Platinum member.
Apply for an American Express Platinum Card today to receive 80,000 bonus points. *Minimum spend criteria & Terms & Conditions apply. 
General FAQ
What credit score do you need for Amex Platinum?
To apply for the American Express Platinim Card you need a credit score of 700.
What is the limit of American Express Platinum?
The limit on the American Express Platinum Card is $10,000. It comes with a $550 annual fee and you must have excellent credit to get one.