Roborock's New S7 Max Ultra Delivers Zero-Compromise Cleanliness and Effortless App Control
In Partnership with Roborock
Is it just us or does no one like cleaning anymore (assuming they ever did)? On the other hand, who can blame them? People are busy with jobs and families these days, and frankly, there are more enjoyable things to do with one's time. However, the result of this trend is a home or apartment full of compromises. Cluttered rooms. Stained floors. Dirty carpets. As the problems mount, many find themselves simply giving into an unkempt lifestyle and so the compromises continue. But leading robot vacuum brand Roborock asks the question: what if you can keep your lifestyle without compromising on the cleanliness of your home? Their new S7 Max Ultra is your answer and it's easier to control than ever before.
Combining all the best features of its legendary predecessors, Roborock's S7 Max Ultra delivers a hands-free cleaning solution with easy-to-use app controls and zero compromises. Not just convenient, intelligent, and powerful, the appliance is more self-reliant than ever before. In addition to a VibraRise Mopping System and all-new Reactive Tech for obstacle avoidance, it comes with the all-in-one hassle-free RockDock Ultra to enable self-cleaning, self-emptying, self-washing, and more. Buy a discount code for $18.99 between 1 June and 10 June, and you'll get 23% off the purchase price of an S7 Max Ultra from 11 June to 30 June.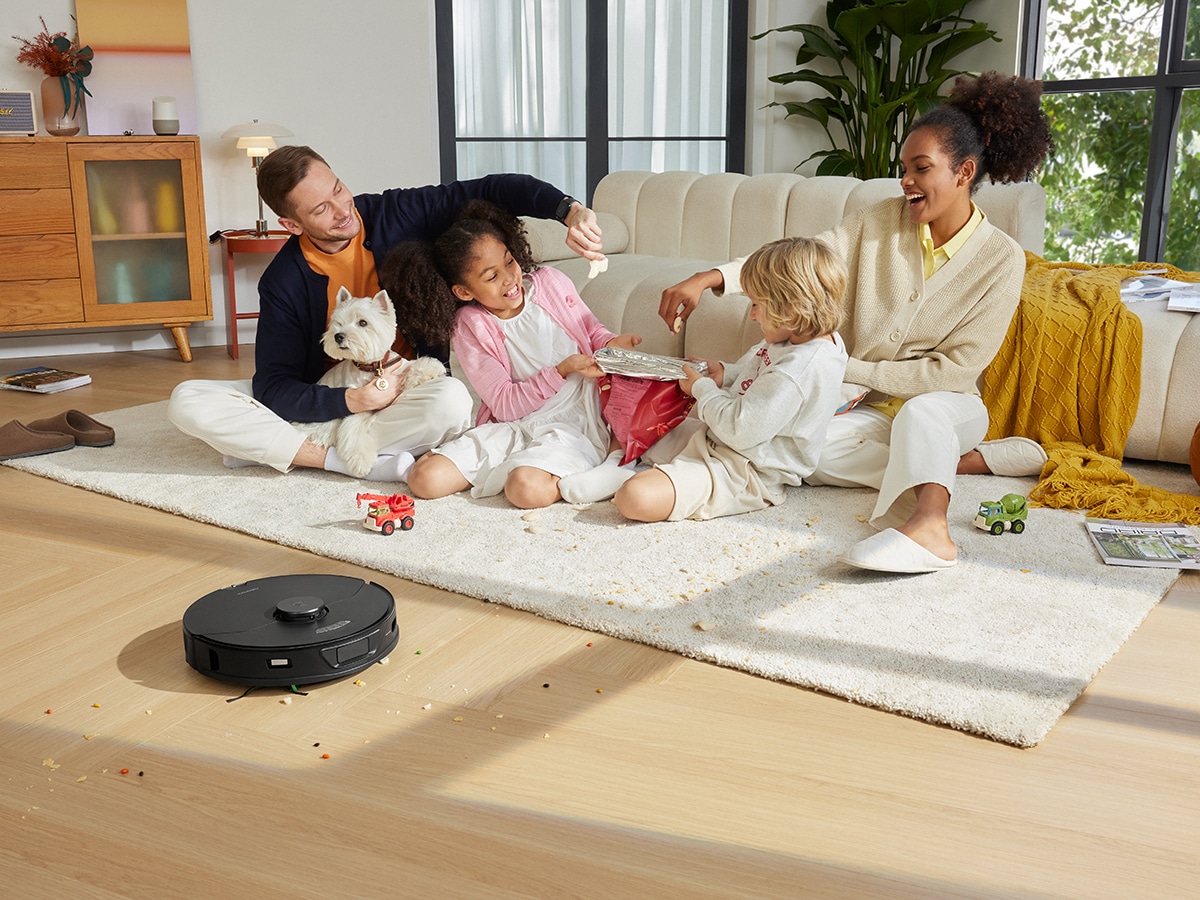 Welcome to the World of Zero Compromise Cleaning
Take a look around your living space right now and you'll know right away whether or not you've been making compromises when it comes to cleaning. Bring a new S7 Max Ultra into your home and you'll be kicking off a new chapter of zero-compromise cleanliness, with adjoining benefits such as less dust, clean floors and carpets, more space, and general peace of mind. Here are some key features:
All-Around Docking System
Robot vacuums were already fairly convenient but the S7 Max Ultra takes self-sufficiency to an entirely new level. When in need of a recharge or a refill, it ushers back to the maintenance-free RockDock Ultra, where it's given the red carpet treatment by way of the following functions:
Self-Drying dries both the vacuum's built-in mop and the bottom of the dock itself.
Self-Washing automatically cleans the mop.
Self-Emptying allows you to go 7 weeks without emptying.
Self-Refilling automatically refills the water tank for a mopping range of up to 300 sq m (3230 sq ft).
Self-Cleaning automatically cleans the bottom of the dock so that you don't have to.
Quick-Charging is 30% better than before.
Off-Peak Charging helps optimise performance times and energy costs.
Flagship Cleaning Performance
With 5,500Pa HyperForce suction, an upgraded floating brush, and a VibraRise Mopping System at its disposal, the S7 Max Ultra is truly one robot vacuum to rule them all. The enhanced suction power and upgraded brush allow it to tackle uneven floors and carpets, leaving no dust or debris behind. Meanwhile, the VibraRise Mopping System applies high-speed scrubbing and consistent pressure to remove dried stains with 30% more effectiveness than its traditional counterparts. And thanks to Auto Mop Lifting, the appliance can isolate brush and mop functions to offer more cleaning options, such as simultaneous vacuuming and mopping, vacuum-only, mop-only, or vacuum then mop.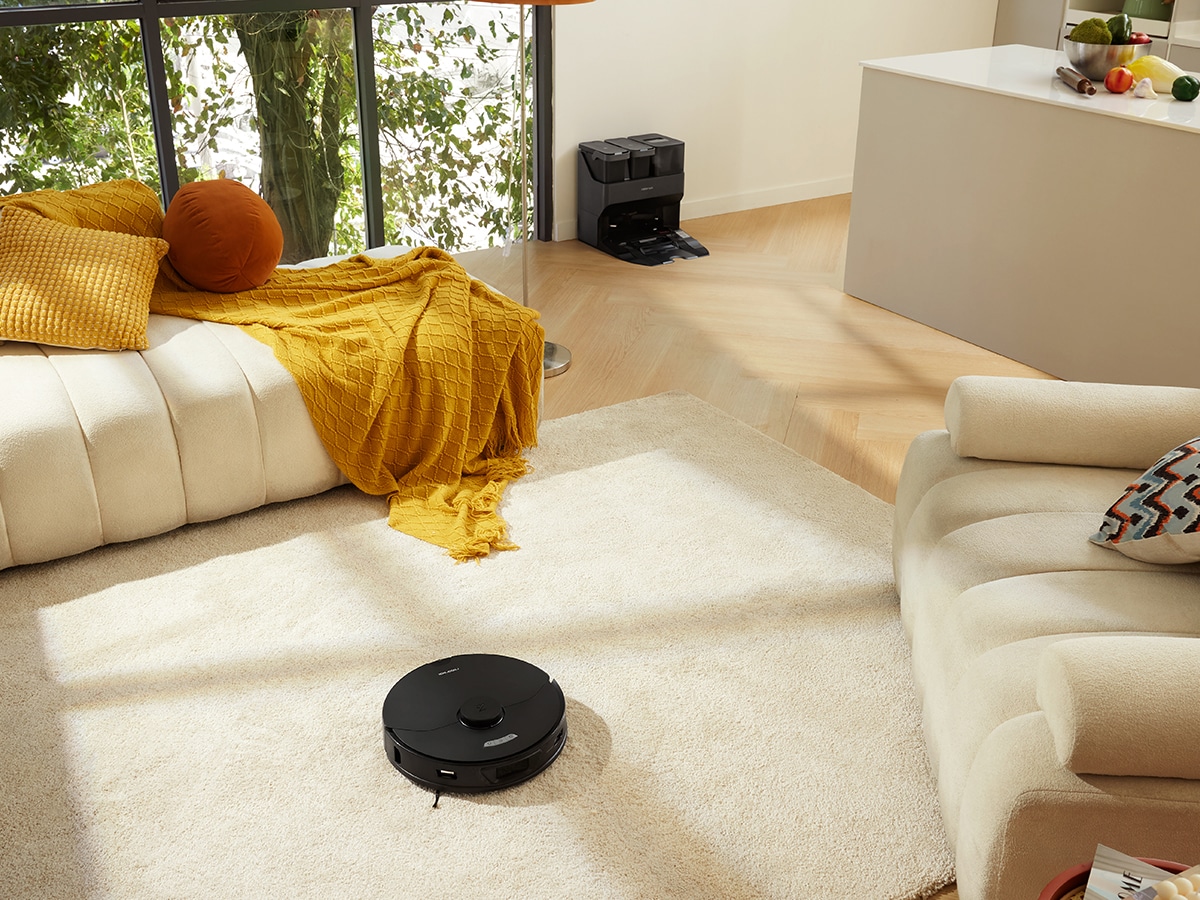 Mindblowing Intelligence
You knew the S7 Max Ultra was smart as soon as you saw the word "robot" but you're still underestimating its vast intelligence. When we say this thing is smart, we're saying it's really freaking smart. At the heart of its operation are advanced and autonomous features such as a Reactive Tech Obstacle System, allowing it to detect and avoid objects in real-time. Combine that with LiDAR quick-mapping and other smart functions and you may start to wonder if this vacuum will become self-aware like something out of a sci-fi movie (don't worry–it won't).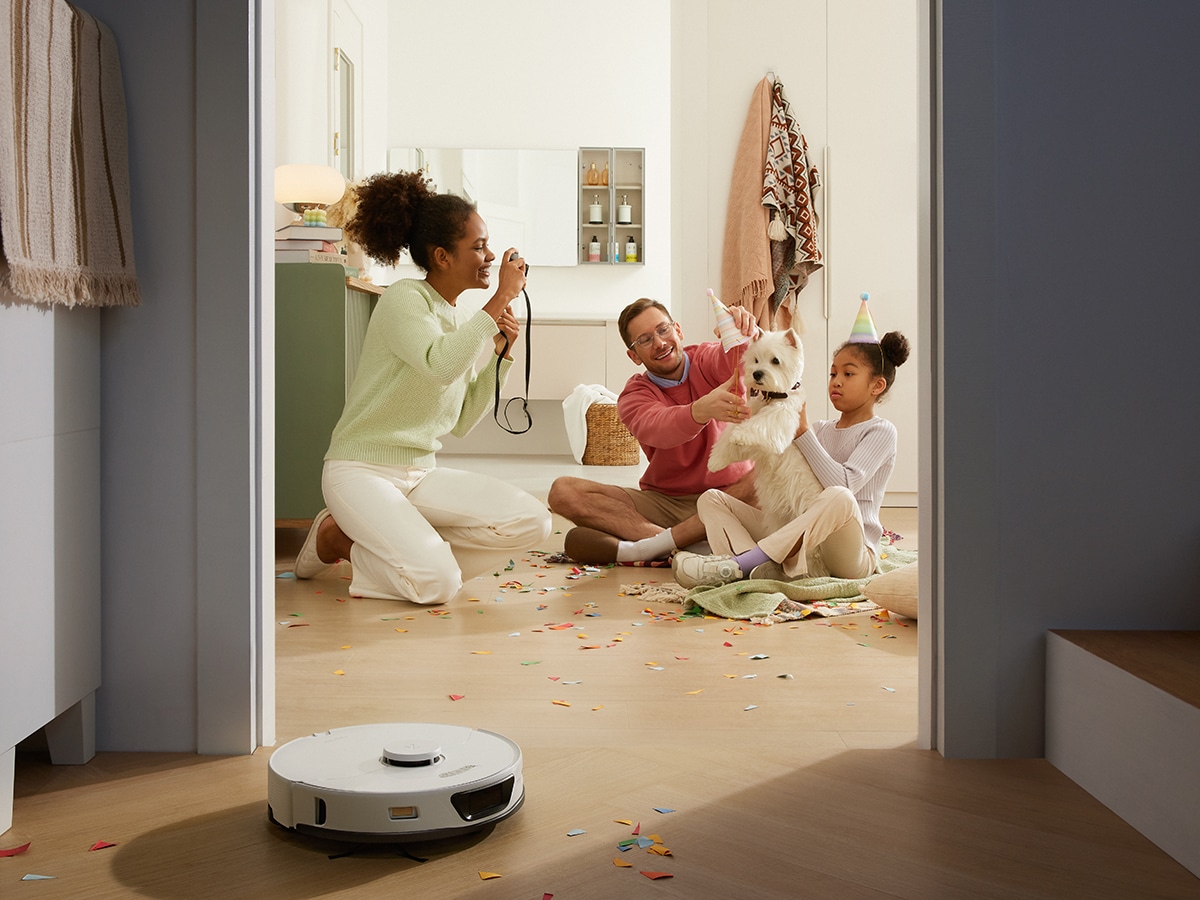 Easy-to-Use App Control
Tap. Tap. Clean. That's how easy it is to use the adjoining Roborock app, which is basically like playing a game. With these effortless gestures comes total control over the S7 Max Ultra and its performance. Use the app to establish no-go zones, create custom cleaning routes, enable deep carpet cleaning, view multi-level mapping systems, activate fast cleaning, and more. It's all just a few taps away and easier than ever before.
Here's a quick rundown of the app and its key features:
Offer Smart Suggestions for No-Go Zones
Activate Deep Carpet Cleaning
Establish Cleaning Routes and Directions
Build and View Quick Maps and 3D Maps
Enjoy a Broad Selection of Customisable Options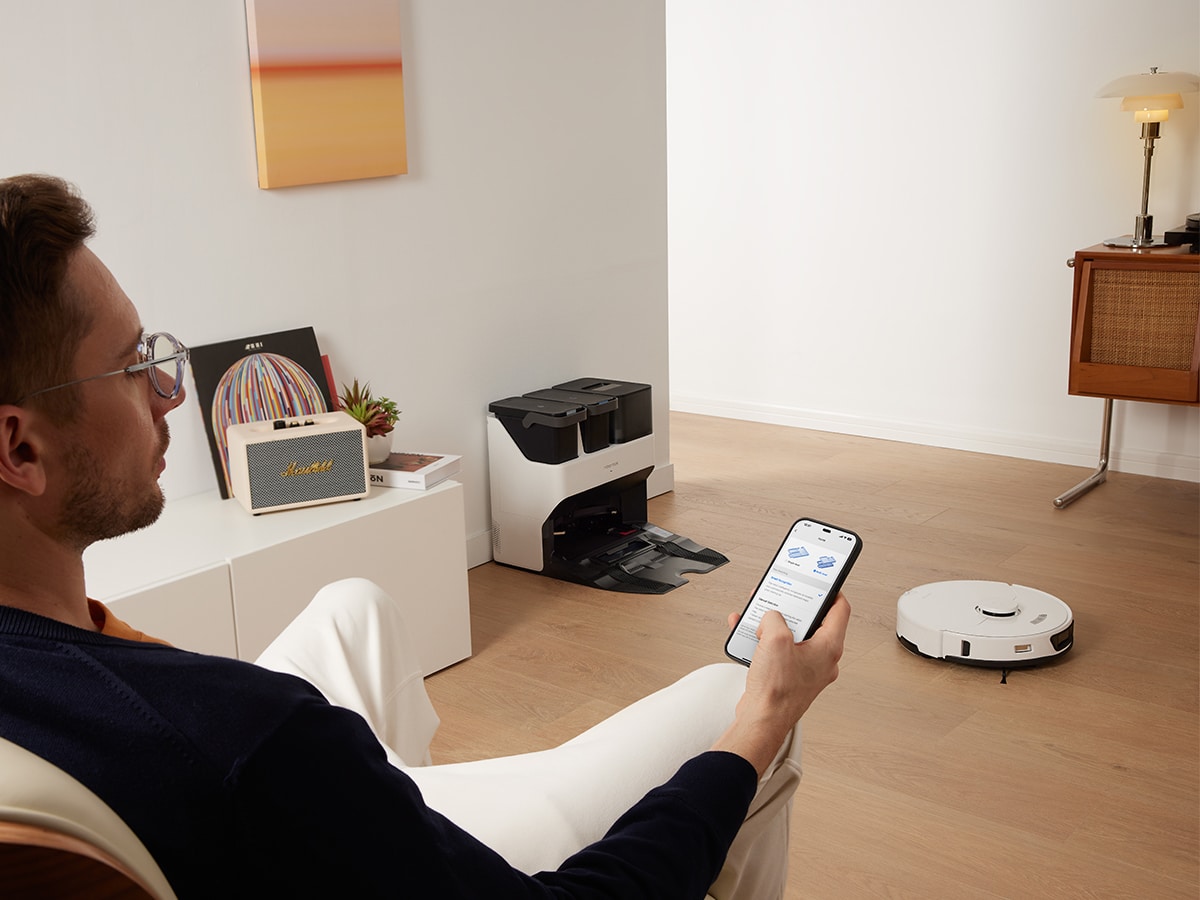 Score 23% Off the S7 Max Ultra From 11 June to 30 June
Roborock's new S7 Max Ultra retails for $1299.99 but you can get one for as little as $1,019.98 when you partake in the brand's coupon program. Buy a discount code for $18.99 between 1 June and 10 June and then apply the code between 11 June and 30 June for a discount of 23% off, slashing $300 off the regular retail price. Bring this robot vacuum into your home to enjoy total cleanliness with zero compromises, all while keeping your lifestyle intact. Now you're getting it.