Waldorf Astoria's Record-Breaking Miami Residences Take Jenga Sky-High
Images via ARX Solutions
When it comes to the big names in luxury accommodation, there are none bigger and more opulent than Waldorf Astoria. For decades, the hotel chain has stood tall, casting an imposing shadow across the world's most impressive cities, not the least of which being the New York flagship. But now, the Hilton Worldwide-backed chain is stepping away from old world charm and moving into 21st-century luxury, in a big, brash way.
You'll also like:
10 Best Hotels in the World for 2020
Inside the $50 Million Colorado Ranch Tom Cruise is Selling
Kat Von D's $15 Million Mansion Comes with a 'Blood Pool'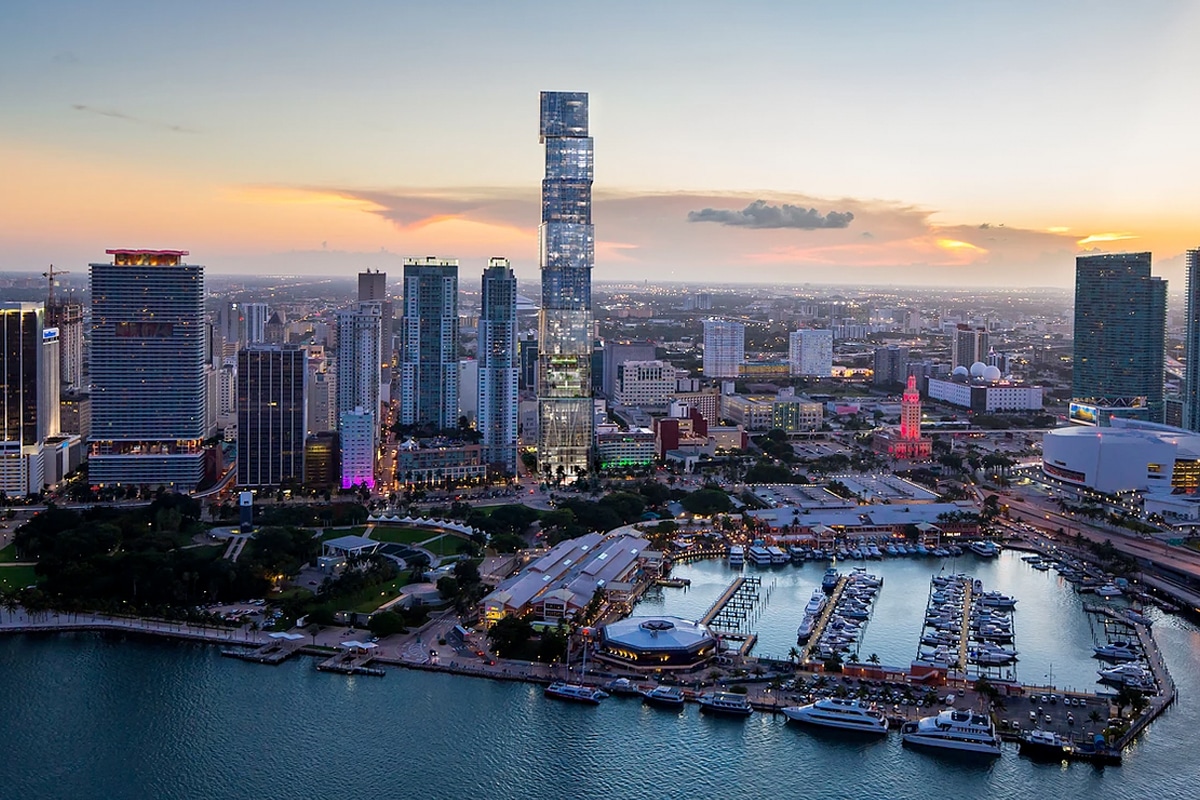 On Monday, the new Waldorf Astoria Miami residences launched sales and the interest is overwhelming. Located in downtown Maimi, the new 1,049-foot skyline-defining property is set to become the tallest hotel and residential building in the U.S. outside Manhattan/Chicago and Miami isn't a bad place to start. Recent reports from the Miami Association of Realtors has shown that demand for luxury residences has skyrocketed over recent years, as the traditional Miami condo market begins to soften. As the city quickly becomes a new mecca for domestic travel, Waldorf Astoria is banking on the next wave of luxury coming quickly.
Designed by Carlos Ott, the architect best known for the Opera Bastille in Paris, the new Waldorf Astoria Miami is set to be executed by Sieger Suarez, who has lent his talents to branded residence towers for Porsche and Armani. Perhaps Miami's most ambitious design, the modular property appears to look like a stack of square facades placed nonchalantly on top of one another, evoking a near Jenga-like comparison.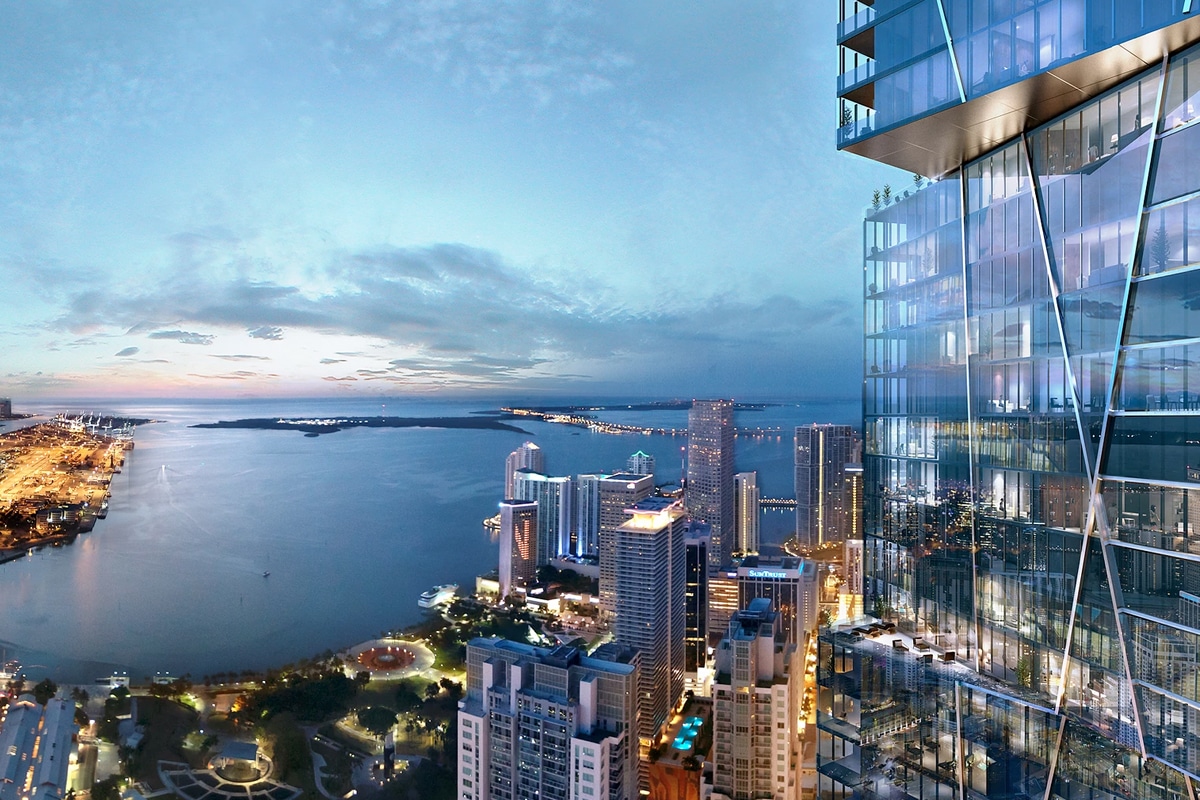 Inside, you'll find a specialty restaurant Peacock Alley, a spa and fitness centre, and a resort-style pool deck with private cabanas. The initial reports suggest each residence will also feature smart-home technology, which is a necessity for any condo with a price tag in excess of USD$1 million. There is set to be 360 units up for grabs with sales being led by both the developer and Douglas Elliman's Eklund | Gomes Team. In the meantime, check out the sky-high view on the Waldorf Astoria Miami wesbite.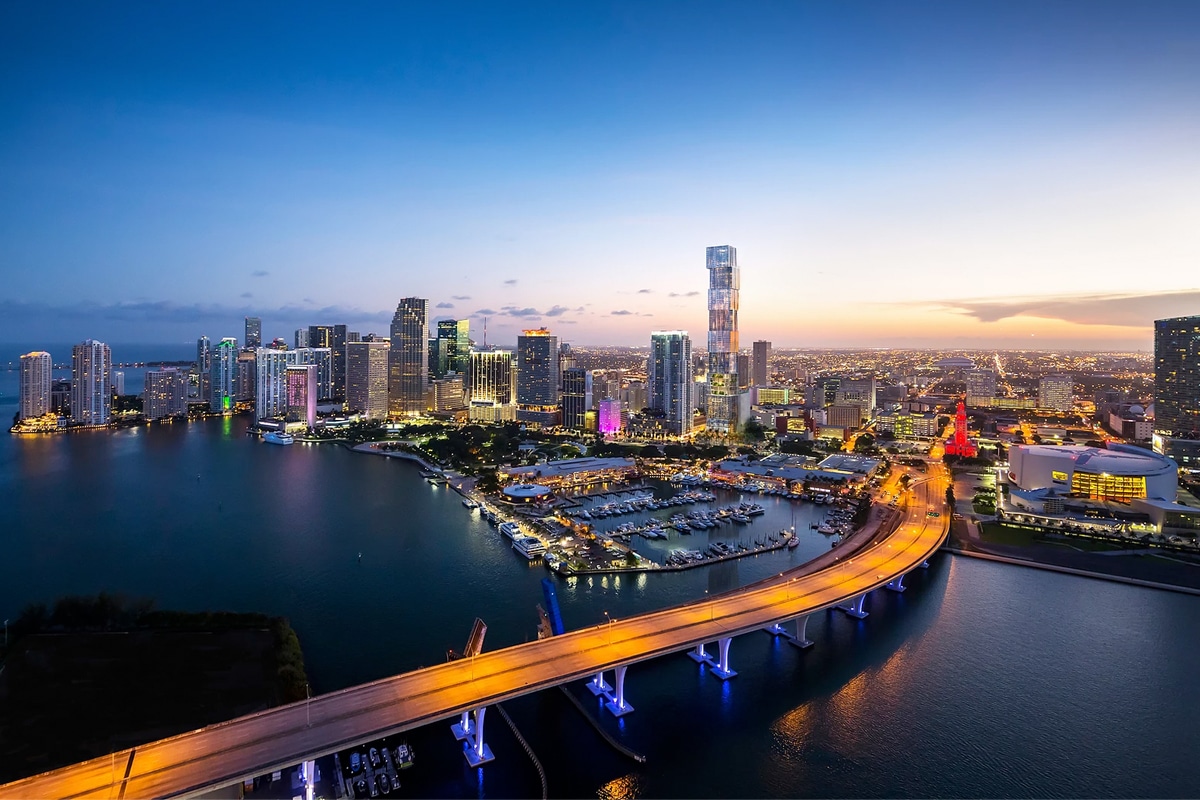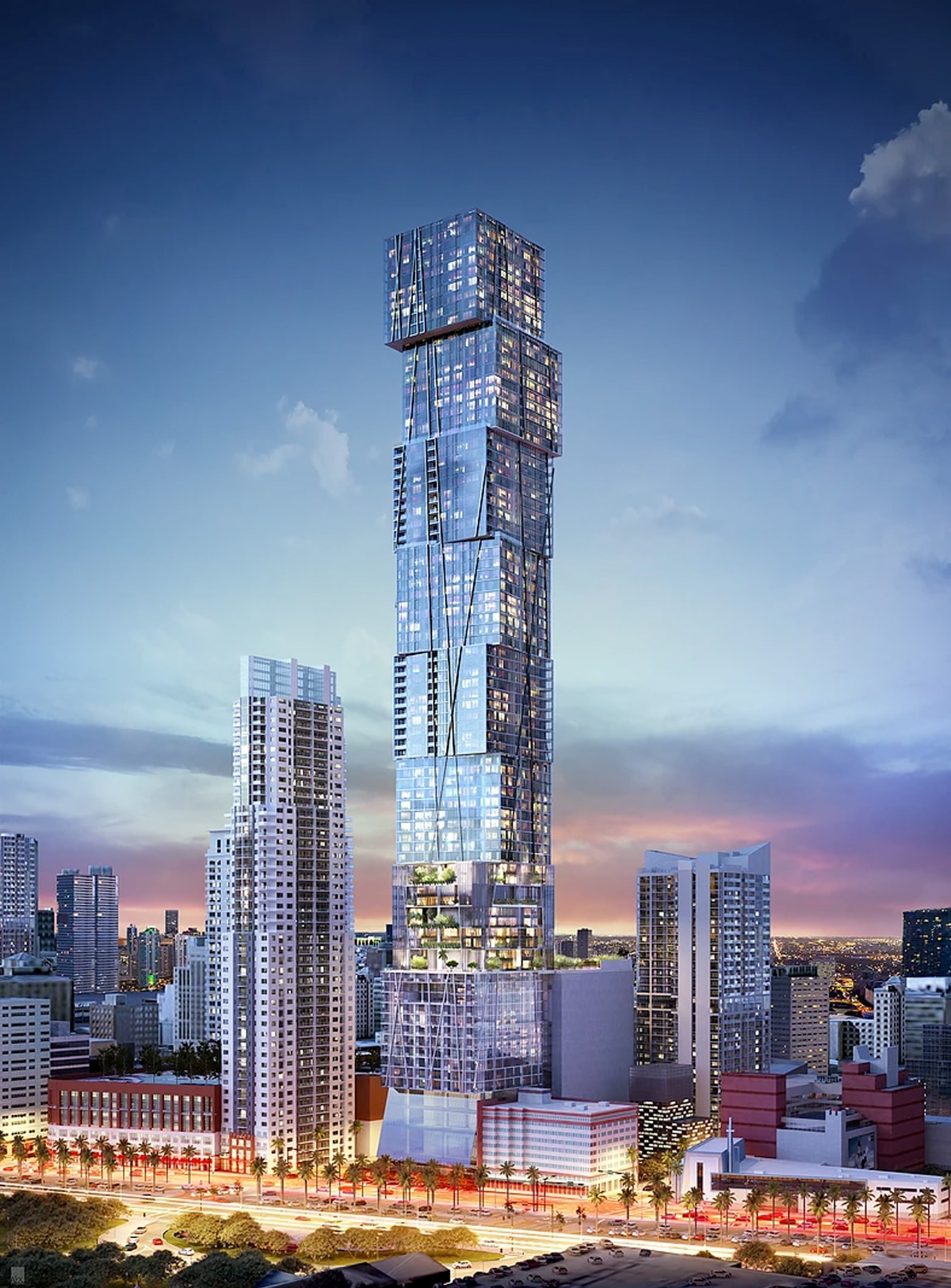 You'll also like:
10 Best Hotels in the World for 2020
The Stunning Lake Como Villa From 'House of Gucci' is Now on Airbnb
Inside Bryan Cranston's $5 Million Green Home