With 2022 nearing an end, what better excuse to take a look back on the most epic home living products that have dropped over the last 12 months? We've sifted through Heston's 4K BBQ was 4000 Years in the Making, and have managed to narrow down our top 10 home living products that we think deserve an extra special mention. From boujee refrigerators to life-changing vacuum cleaners, here are the home living products we couldn't get enough of in 2022.
Best Home & Living Products of 2022
Our list of the best home and living product releases of 2022 includes the following.
Now we've rounded up our favourites, let's check out the full list.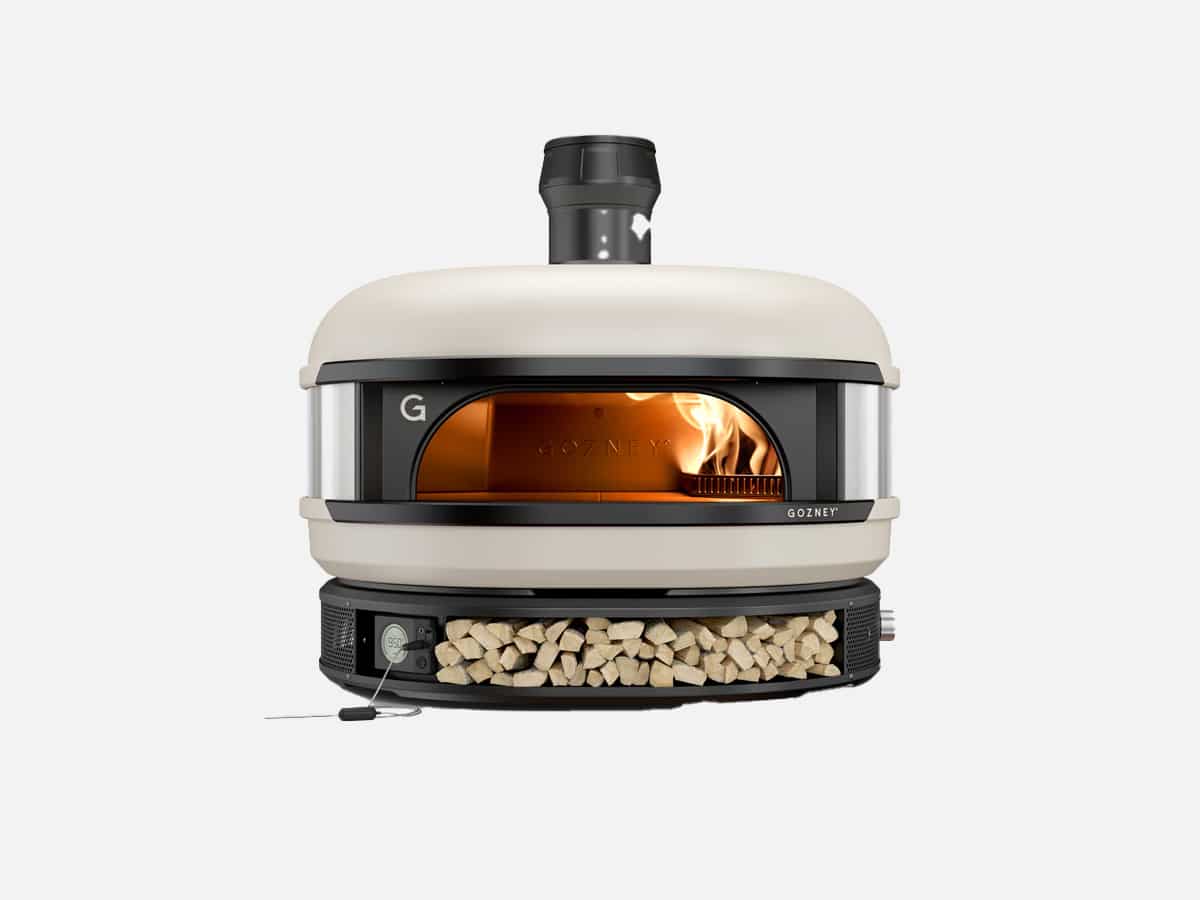 1. Gozney Dome Pizza Oven
The Gozney Dome Pizza Oven is hands-down the most in-demand and versatile outdoor oven in the country right now, and for good reason too. Whether you're a pizza chef or a mere novice when it comes to cooking up delicious Italian fare, this professional-grade outdoor oven is engineered to a tee. Simple and easy to use so you can focus on enjoying the cooking, but still delivering unrivalled results, we are drooling just thinking about the pizzas we could cook up with this in our backyard.
You can roast, smoke, steam or bake, choose settings for a fast or a slow cook and you can even use it indoors, too (with gas fuel when correctly ventilated to the atmosphere). The design is also on-trend, sleek and will look perfect in your garden. If you have the space, the Gozney Dome is absolutely worth the investment. It's not only the best-looking outdoor oven on the market but very easy to use and will promise delicious wood-fired pizzas all year round.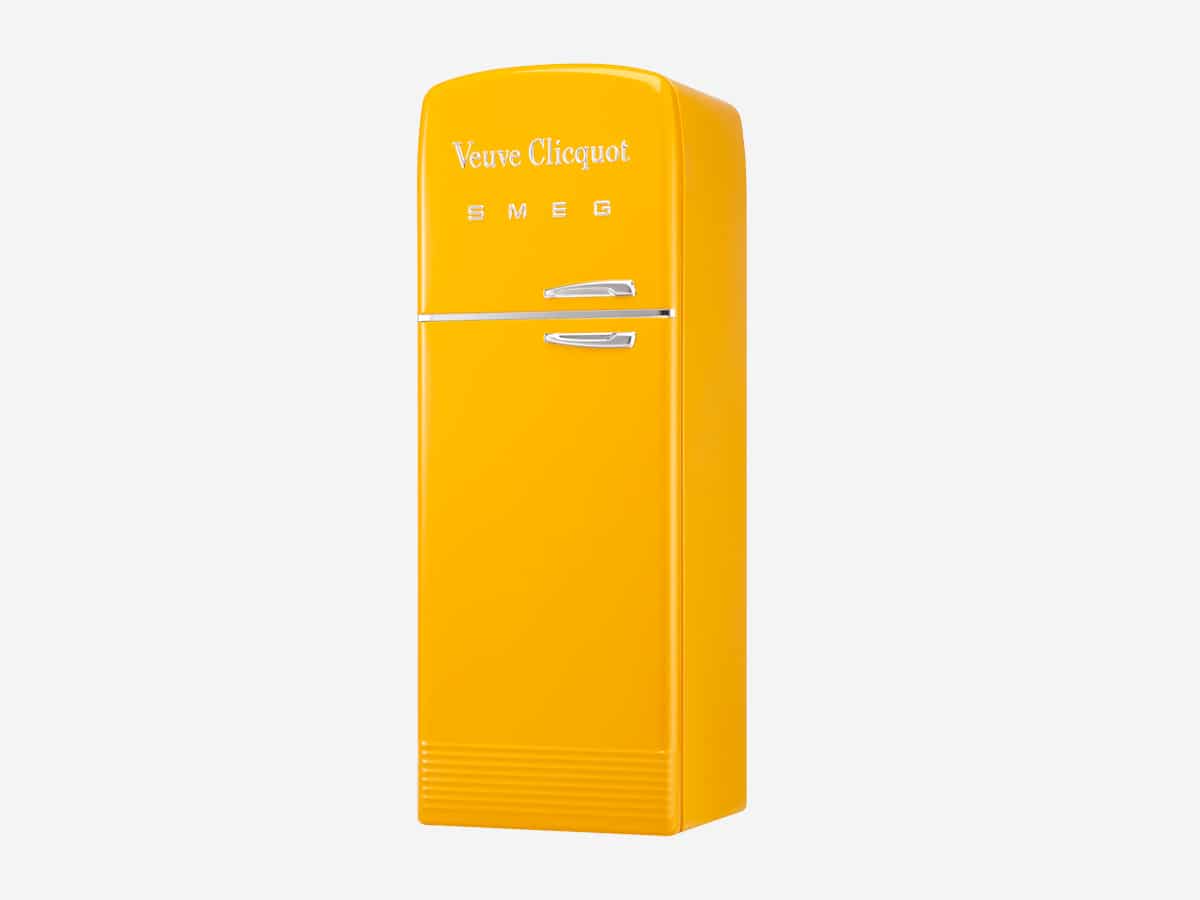 2. Veuve Clicquot x Smeg Refrigerator
Two icons join forces in this unforgettable collab — smeg and your favourite champagne, Veuve Clicquot. The exclusive collector's edition fridge will bring a touch of Clicquot's fun, playful style that your home needs. This quintessential 1950s-style steel and chrome fridge, combined with Maison's signature Clicquot Yellow is a match made in heaven. We seriously can't think of a cooler frige and an easier way to elevate any plain, simple kitchen into one that makes an impact.
Oh, and it goes without saying that there simply has to have a bottle of Veuve sitting in waiting, obviously. In fact, the fridge is designed with exactly that in mind. The 153cm tall, 60cm wide and 72.8cm deep fridge fits up to 36 standard bottles and six Clicquot Fridges. So, while the Veuve Clicquot bottles are not included, you'd be a fool not to stock up.
---
Featured Video from Man of Many
---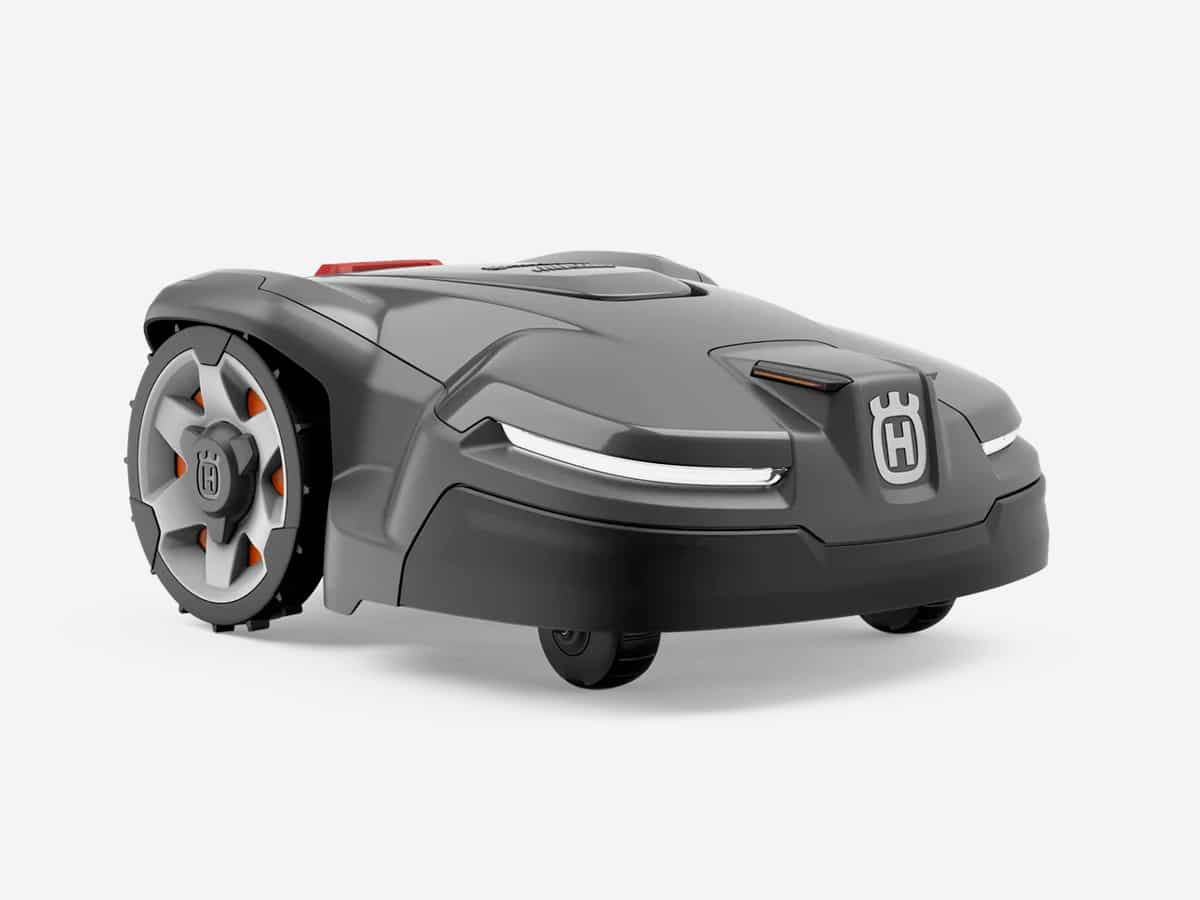 3. Husqvarna Automower 415X
While staying on top of the vacuuming is an immense pain, mowing the lawn is a close second. That's why we're loving the Husqvarna Automower 415X, the lawn mower that can pretty much do it all for you. A product you could very well argue must be from the future, so much so it's hard to believe it exists, this robotic lawn mower offers a perfectly trimmed lawn and more free time for the important things in life.
Ideal for smaller lawns, the Automower 305 can handle up to 600 m² of grass provided it's open and mainly flat. A fantastic solution to keeping your lawn under control, it'll even stand up to the weather, quietly and effortlessly cutting grass, rain or shine, day or night. Plus, control everything from up to 30m away via Bluetooth using the Connect@HOME app. It's the future of lawn care and a terrific big-boy toy for anyone who likes to keep on top of their street appeal, literally.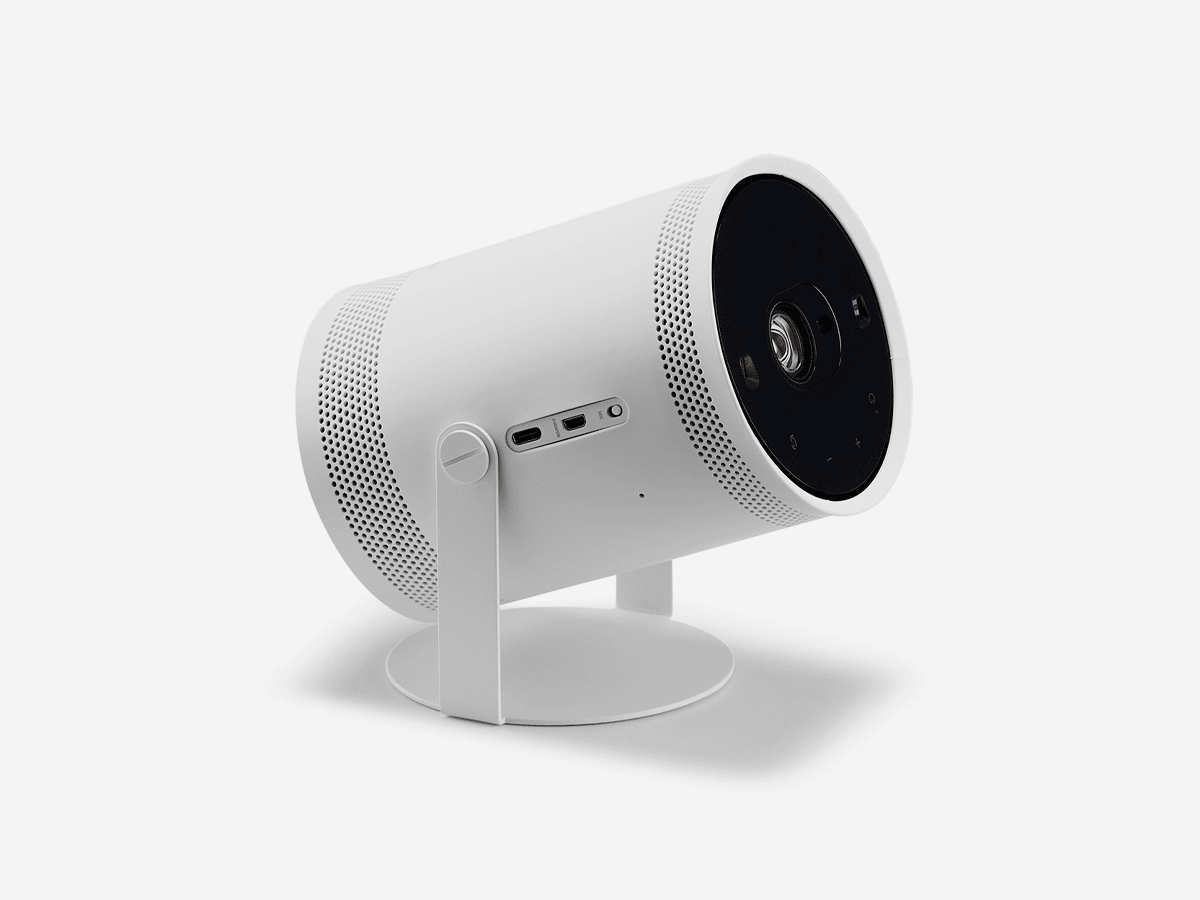 4. Samsung The Freestyle
Samsung's latest projector offering 'The Freestyle' provides an instant big-screen experience, wherever you are, and we're obsessed. The portable projector is smaller, easier to use, and higher in quality than anything you've used since personal use projectors came on the market decades ago.
With up to 100 inches of crystal clear picture quality, an inbuilt 360° speaker and a simple rotating design, we can't go past the simplicity behind the design. The same size as your portable speaker, it offers the ability to stream directly from your device over the air (or through HDMI), and an impressive battery life. If portability is less of a concern, there are options to power the unit from an AC adapter and access streaming services directly through the built-in apps on the new Samsung Smart TV experience. A dream come true for Friday night movie sessions with a group of mates or when in the mood for outdoor viewing — camping and Netflix, anyone?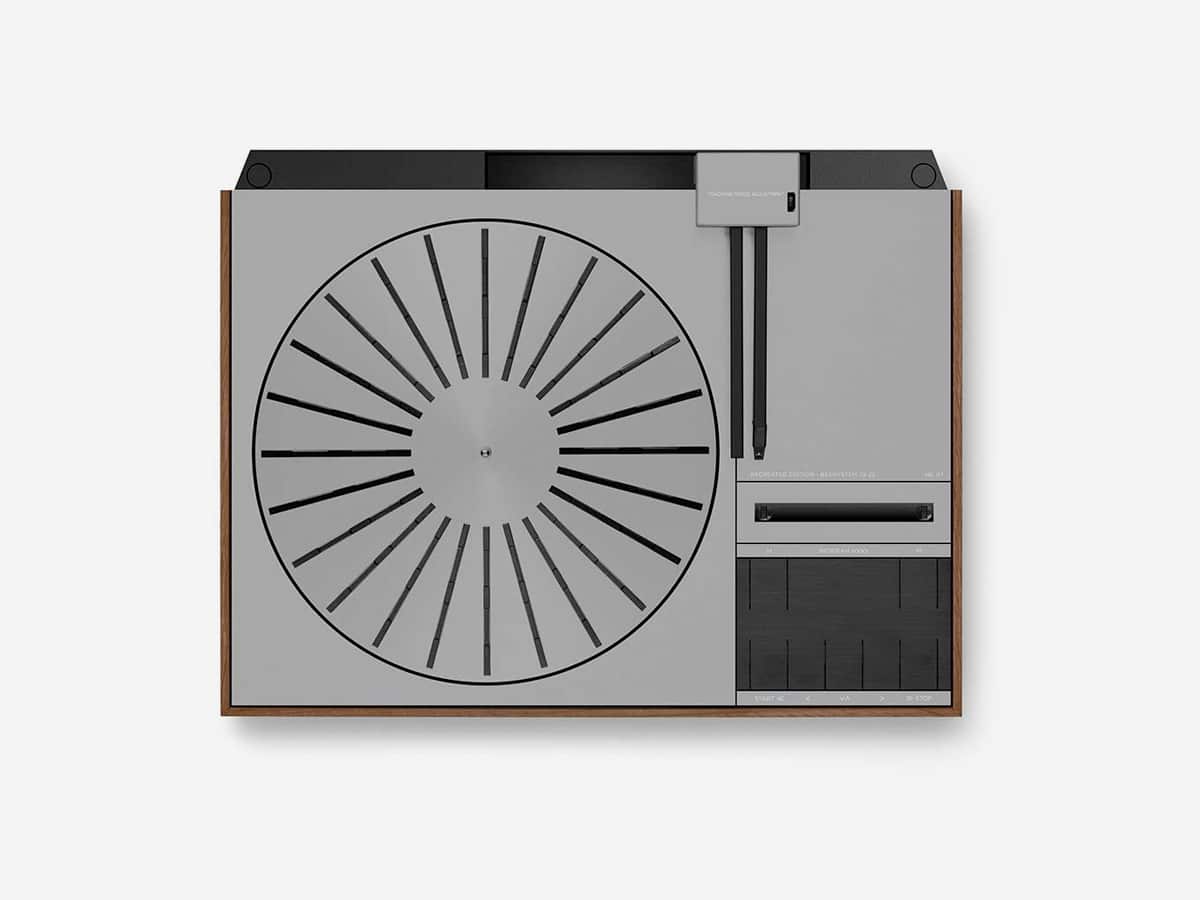 5. Bang & Olufsen Beosystem 72-22s Turntable
It's no secret that all things analogue are back in trend, and the humble turntable is no exception. Whether you're a true audiophile or new to the game, knowing what to look for is essential to make sure you get that clear, crisp sound that you simply can't achieve from the digital. Enter the Beosystem 72-22s Turntable from Bang & Olufsen. This limited edition turntable blends one of the brand's iconic designs from 1972 with today's cutting-edge digital technology and the result is something extraordinary. A perfect example of the co-existence of classic design and contemporary innovation.
The recreated version of the Beogram 4000c turntable is undeniably alluring — customised by hand in pearl-blasted titanium tone aluminium and solid walnut wood, coming in a walnut presentation box that doubles as a turntable stand, Halo remote charging station and wireless connectivity hub. The good looks and innovation are matched with premium sound technology, with Beolab 18 stereo speakers and a Beoremote Halo remote control. It also comes with four hand-picked albums released in 1972 to get you started.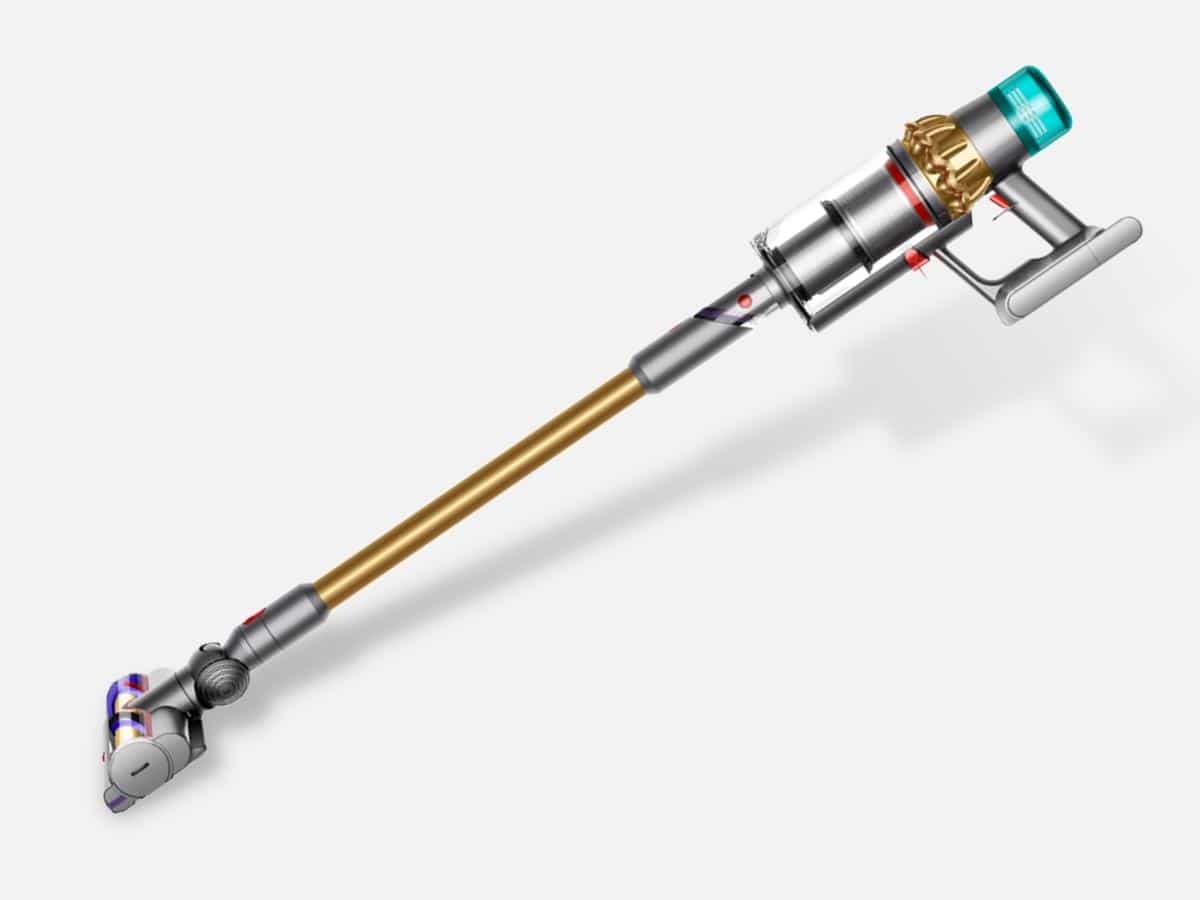 6. Dyson V15 Detect Absolute
Dyson has somehow managed to take the most boring of chores and make it fun with its V15 Detect Absolute vacuum. With this stashed in your cupboard, you'll have the most powerful vacuum the iconic brand makes – it captures particles as small as pet dander and diesel soot, expelling cleaner air. Talk about innovation!
Other highlights include a precisely-angled laser that makes invisible dust visible on hard floors so you don't miss anything, a piezo sensor that continuously sizes and counts dust particles that automatically increases suction power when needed and an LCD screen showing counts of different-sized particles, so you can get scientific proof that you cleaned! A clean house and no more arguments about whether you did the vacuuming or not, we're sold.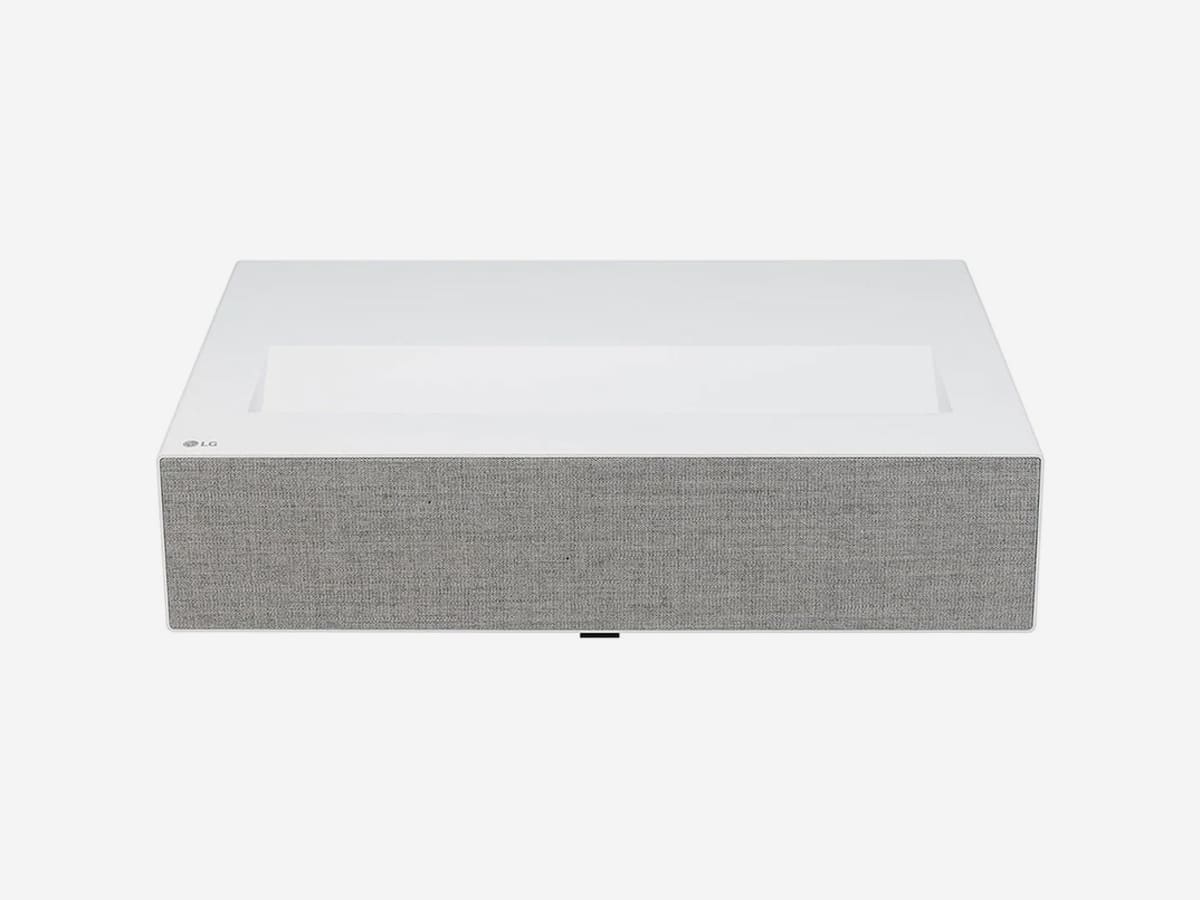 7. LG CineBeam HU715Q 4K UHD Ultra Short Throw Projector
Did someone say home theatre? While this little box appears fairly inconspicuous, it is packed full of all the latest technology to ensure you have the ultimate home-theatre experience. The Ultra Short Throw Projector with (up to) a 100-inch screen is the thing of dreams. The display offers vivid imagery within a short projection distance thanks to a 4K UHD laser projector. Imaging technology means the bright parts are brighter and the dark parts are darker, and an in-built ambient sensor automatically recognises the lighting conditions and adjusts the brightness mode suitable for the naked eye.
It is also so damn easy to use, we guarantee even the kids will be able to set themselves up with no hassles. It comes with webOS 6.0, so you can watch TV shows and movies and apps like Netflix and Disney+, all you have to do is connect to Wi-Fi! It also looks good, thanks to a sleek, compact design that effortlessly blends into any home. Set up your home theatre anywhere you feel or just when the inspiration strikes with the LG Ultra Short Throw Laser 4K CineBeam Projector, and you're good to go.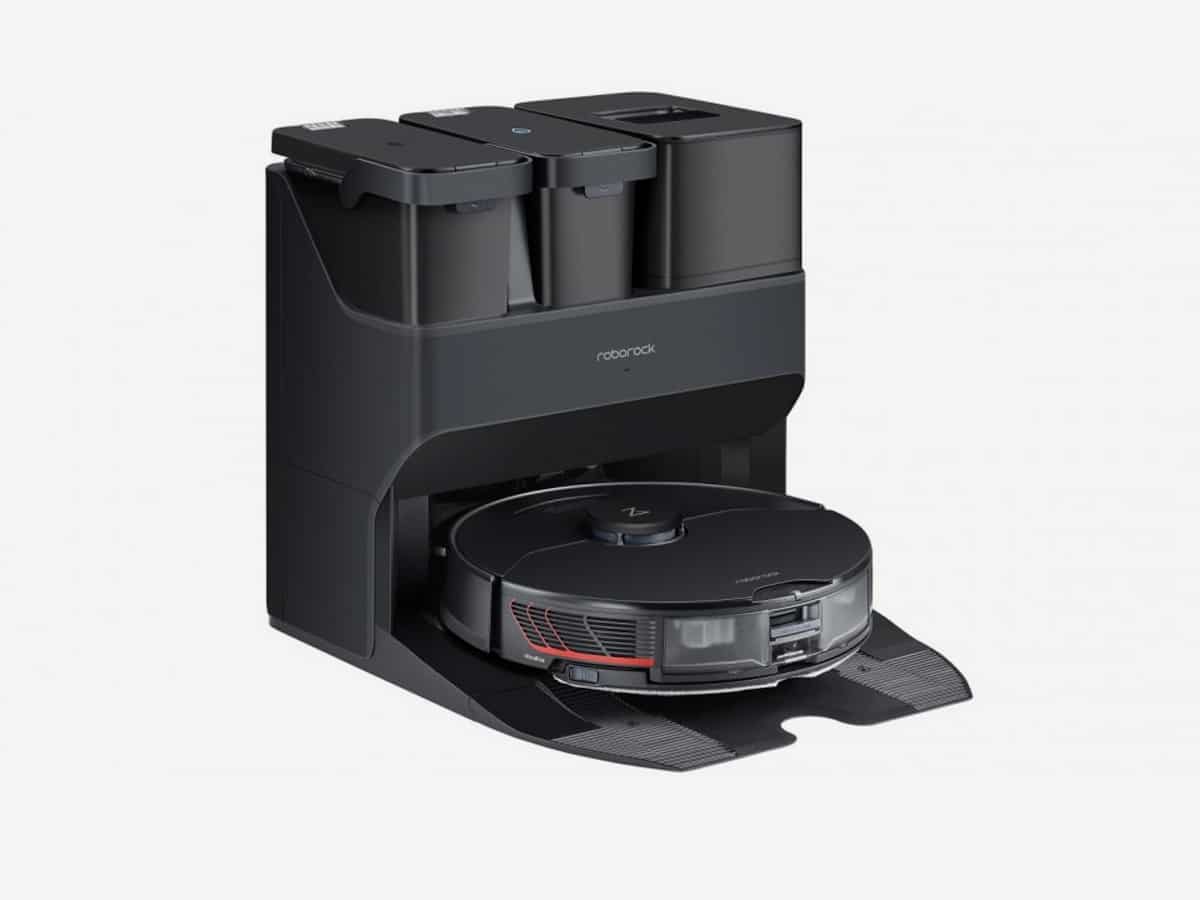 8. Roborock S7 MaxV Ultra
It's no secret that vacuuming is a drag, and something that we're all guilty of saying, "I'll do it another time." But now, you don't need to make excuses with the Roborock S7 MaxV Ultra on your side, a spritely little tool that can do it all for you! The state-of-the-art combined vacuum and mop means you can make your home squeaky clean without lifting a finger.
It features an empty wash fill dock and a unique washing system that self-washes during cleanup and when finished. If you thought it couldn't get better, it's also self-refilling, self-cleaning and self-emptying, with auto-dustbin emptying which means up to seven weeks without changing a bag. This little thing is the height of innovation, with unbeatable suction power, ReactiveAI 2.0 combined with structured light 3D scanning to pick up even the smallest piece of dust and dodge pretty much any hazard in your messy home. All you have to do is charge it up, sit back and relax.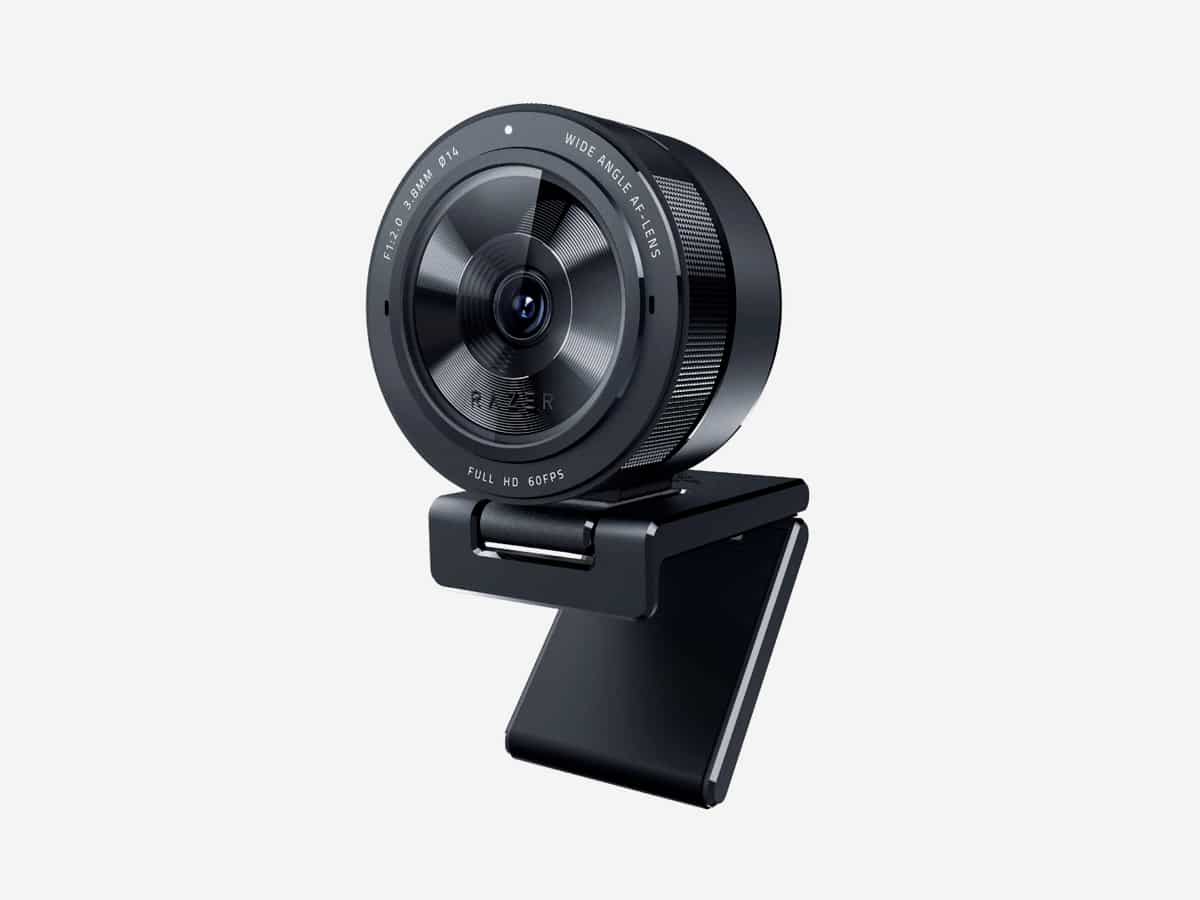 9. Razer Kiyo Pro
With so many of our daily interactions now taking place behind a screen, a good webcam is a must, and this one from Razer is the ultimate. Rather than rely on your dreary old built-in camera display, achieve that professional video standard when streaming and video conferencing with the Razer Kiyo Pro. This FHD USB webcam features so many cool things, we can't name them all, but here are some of the main ones.
A high-performance adaptive light sensor means you can enjoy crisp, clear quality in any setup and lighting condition, along with superb resolution and accurate colour representation quality thanks to the webcam's adaptive light sensor and pixel size. The FHD USB webcam can detect how bright or dark its surroundings are and adjust accordingly for picture-perfect clarity every time. A wide-angle lens also allows for three field-of-view options with adjustable FOV. Plus, you can mount it wherever you like — flexible mounting options mean it can be titled to ensure you get your good angle, and it can also be detached to be on a tripod setup.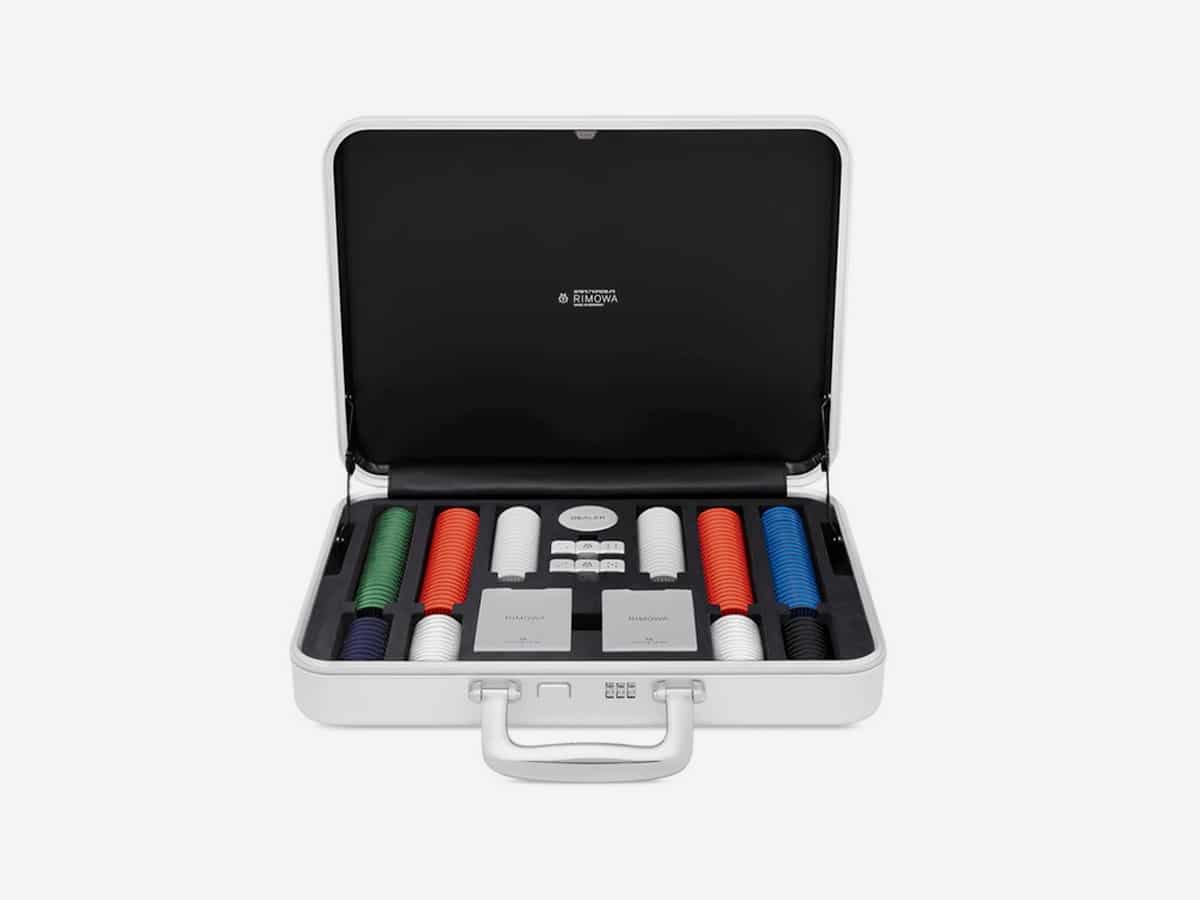 10. RIMOWA Poker Attache
It was only a matter of time before luxury travel brand Rimowa spread its wings once more and delved into yet another unique venture — this time, poker! The brand has combined what they are known for — elegant, luxurious suitcases, with the iconic game, its latest offering a premium poker set contained inside a sleek anodised aluminium attaché.
Delighting card lovers and Rinowa loyalists alike, the attaché pays tribute to the minimalist design and gently rounded edges of RIMOWA's iconic suitcases. Except, inside, you'll find something very different: a black leather lining and a series of compartments that house your precious poker pieces. The set includes poker chips, one dealer, dice, cards, a poker mat (in velvet, of course,) and a pouch to store the mat.
How Man of Many Chose the Best Home & Living Products of 2022
To arrive at this list of products, the Man of Many team went through hours and rigorous testing, implementation and analysis before culling it down to the very best. Over the last 12 months, we've worked on curated products that push boundaries and pioneer new fronts, across the automotive, fashion, lifestyle and technology verticals. Sure, we love getting the latest piece of kit in our hands, but being able to point out the benefits and shortfalls objectively is at the heart of what we do.
As a result, the World's Longest Skyscraper: Saudi Arabia's $1 Trillion 'Mirror Line' Revealed is primarily comprised of products that we tested in-house and use extensively first-hand. While there are a few exceptions to the rule, generally due to scarcity and availability, we made note of the cultural significance surrounding each product should we not have been able to review it personally.
General FAQs
What is the best home appliance released in 2022?
While there were a number of great home appliances released this year, the Man of Many team of editors named the Bang & Olufsen Beosystem 72-22s Turntable as the top pick.
What was the best robot vacuum released in 2022?
The best robot vacuum released in 2022 is the Roborock S7 MaxV Ultra. The unique release has a range of different features, allowing for autonomous cleaning and mopping.
---
Featured Video from Man of Many