Review: Would You Trust a Robot to Mow Your Lawn? Meet the Husqvarna Automower 405x
It's no secret that Aussies love their lawns. Lawn porn is a real thing and there's no doubt you'd know a bloke or two with a camera roll full of their prized, perfectly edged green patch of turf. But like most pieces of artistry, there's a hefty cost to maintaining the quintessential, envy-of-the-neighbours green lawn. A recent study by Husqvarna Australia found the majority of lawn-mowing Australians (73 per cent) spend over 100 hours a year mowing lawns, the equivalent of 12 days a year. That's almost two weeks, working up a sweat, pushing a heavy, noisy contraption back and forth.
The report also outlines a range of challenges when it comes to lawn mowing. The top three things Australians don't enjoy are mowing in the heat (53 per cent), that they would rather be doing something else (21 per cent), and the time and effort involved (20 per cent).
This is where smart technology comes in as the key to taking back that lost time. In the same way that robot vacuums have revolutionised the way we maintain and clean our interior floors, Husqvarna Australia is attempting to pave the way for smart lawn care with its range of robotic Automowers. We recently got the opportunity to get hands-on with the Husqvarna Automower 405x and here's exactly what we thought.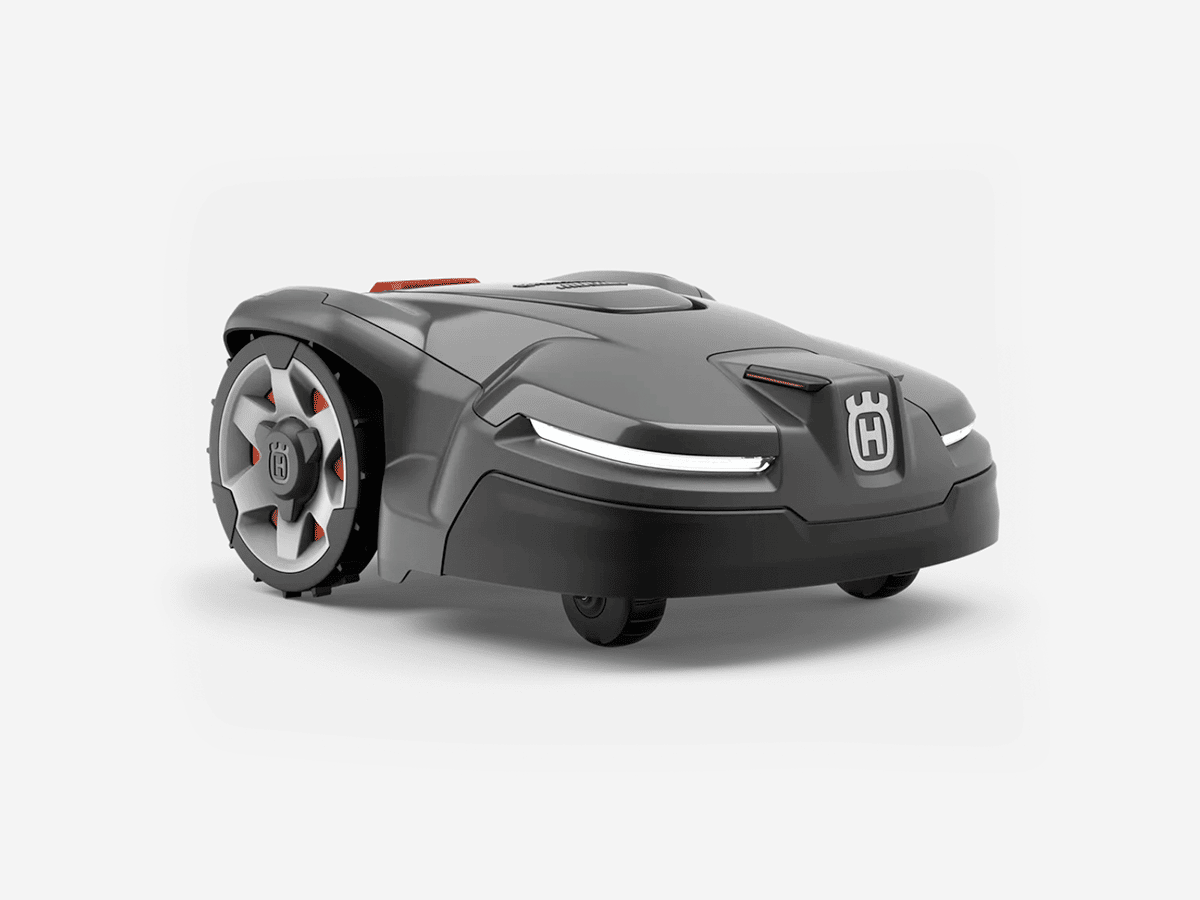 Design
Looking at the mower, it looks sleek, modern and almost like a shiny new sports car. I mean if Batman needed help with lawn maintenance, I feel like he'd be using a Husqvarna 405x.
This model can mow lawns around 600m2 and can even handle slopes of up to 40 per cent. It's got large rear wheels to power the mower along and two smaller wheels at the front to keep it nimble in its movements. Underneath, it uses a spinning disc with three blades that trim the grass. It's recommended that you replace these every six weeks or whenever you notice that it gets dull.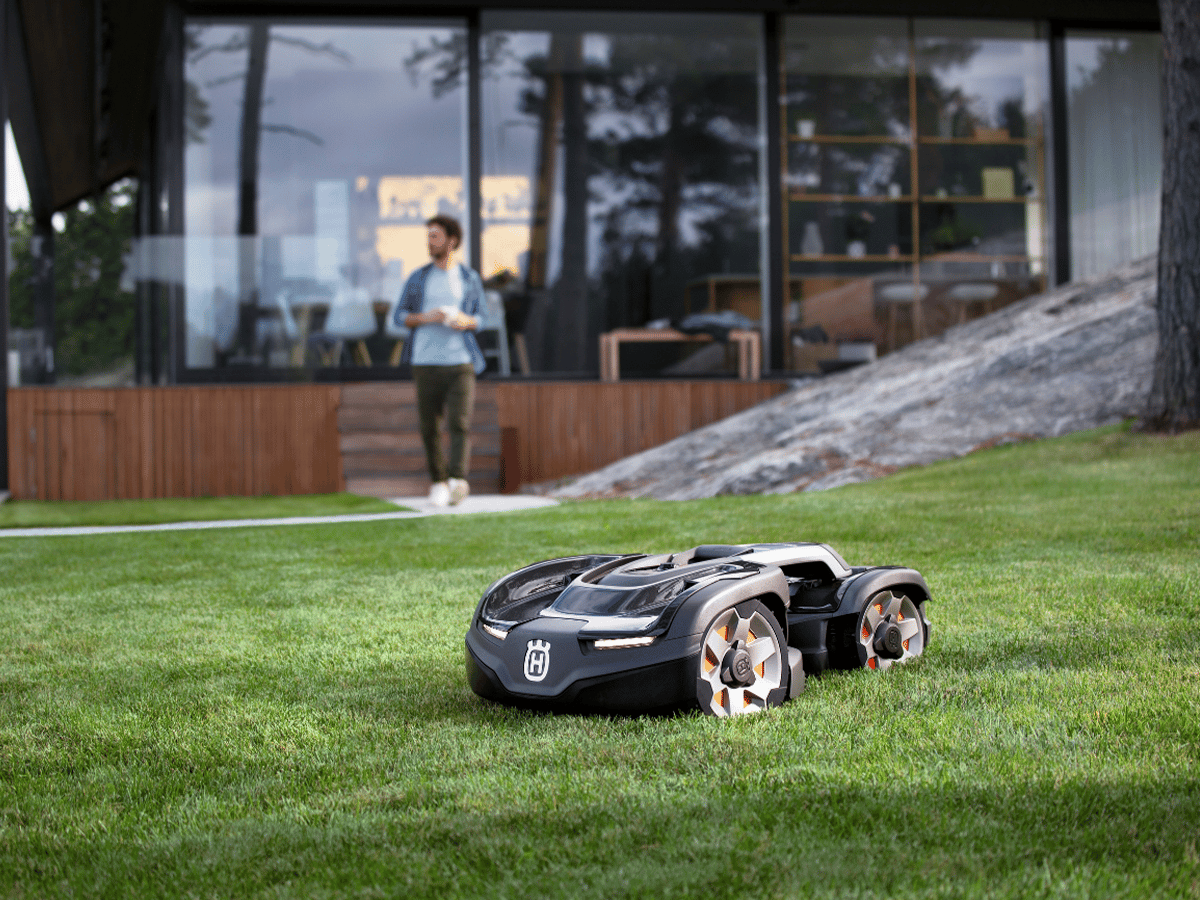 Set-Up
If you've got a pretty simple lawn layout, the installation is relatively easy to do yourself. However, there is also a professional installation option, where you can have a Husqvarna representative come out and do all the setup for you. Personally, I would highly recommend this option, as they can ensure everything is in working order and they can also take you through operating the app, setting schedules and fiddling around with the long list of settings.
But the short of it is you need to lay a boundary wire, so the mower knows where it can go. If you've got permanent fixtures in the middle of your lawn, like a garden bed or play equipment, you can draw a perimeter boundary to tell the mower to move around it. Next, you'll need to set up its home – the charging dock, which will need to be hooked up to power and also the perimeter wire. If there's a break in the wire, the mower won't start, so just make sure it's hooked up correctly. Then place the mower in the charger and wait until it's fully charged.
Security
You might be wondering what would happen if someone were to come around and just pick up your new pet mower. Every Automower comes with its own unique PIN code, which you can also change and set yourself through the Automower app. So pretty much, you'll need to know the code to operate it, so even if someone decides to steal it, they won't be able to operate it. It also has a rather loud alarm system, so if it's carried a certain distance outside the boundary wire, it'll sound a deafening alarm that'll ward off any menacing thieves.
---
Featured Video from Man of Many
---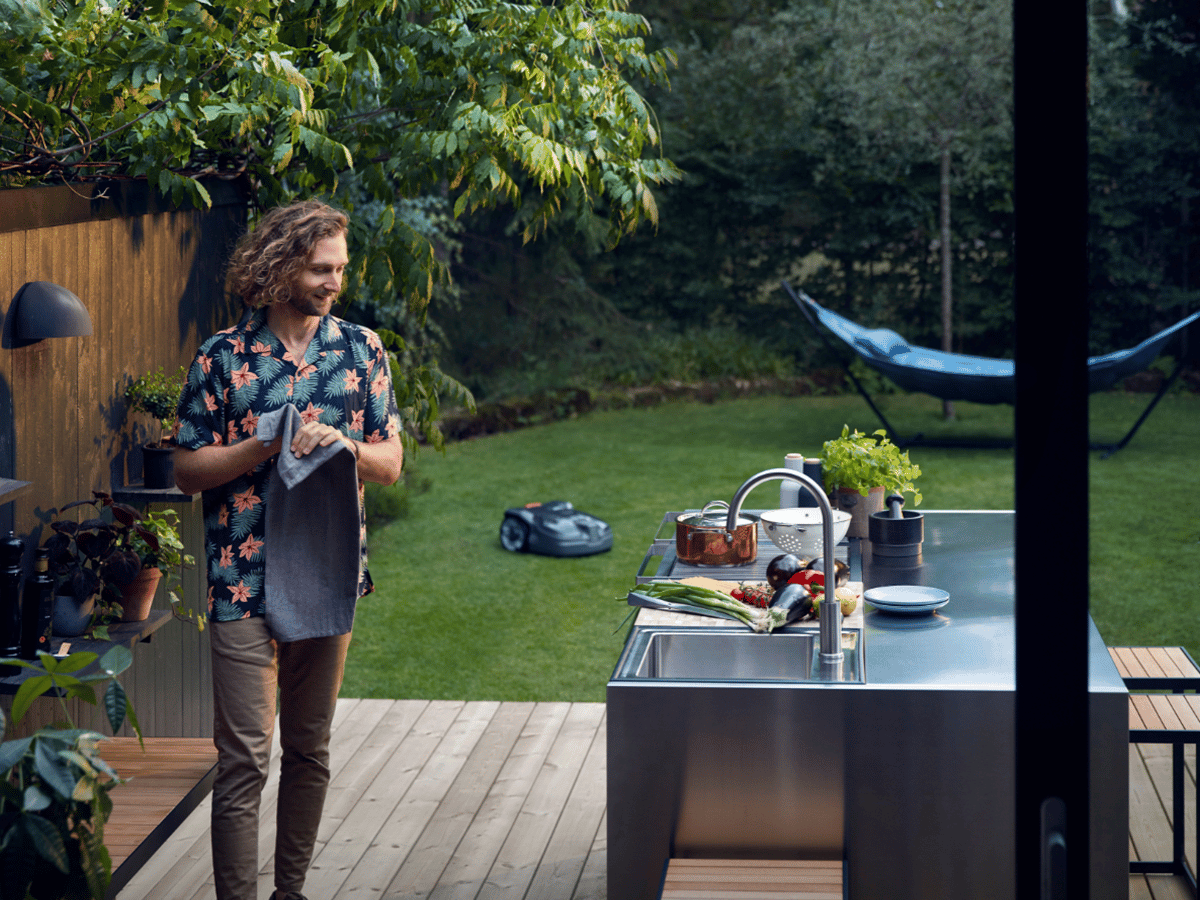 Cutting
Now onto the magic. You basically can control all of the mower settings via the Husqvarna Automaker Connect app, so you can set its regular cutting schedule, the cutting height and also minimum run time. And then once it's all set, it'll execute your commands just like the obedient robot it's designed to be. Since it trims your grass millimetres at a time, the clippings just fall into your lawn and feed your grass at the same time – and also no need to clean up any mess. The unique cutting technique also provides nutrients back into the lawn, enhancing the lawn's quality. A true win-win for all!
The Bottom Line
Overall, it cuts brilliantly and it offers a high level of safety. Although, you need to beware of any rogue loose items that might fall onto the lawn because there will be some casualties from time to time. I've had our Automower trim our little lawn every day at 6pm. mine has been set to maintain at 50mm and it operates so silently, you hardly notice that it's hard at work and trimming away. It's honestly been a household godsend and the perfect way to outsource a tedious chore I didn't enjoy – all while keeping a trim, green lawn without hardly lifting a finger.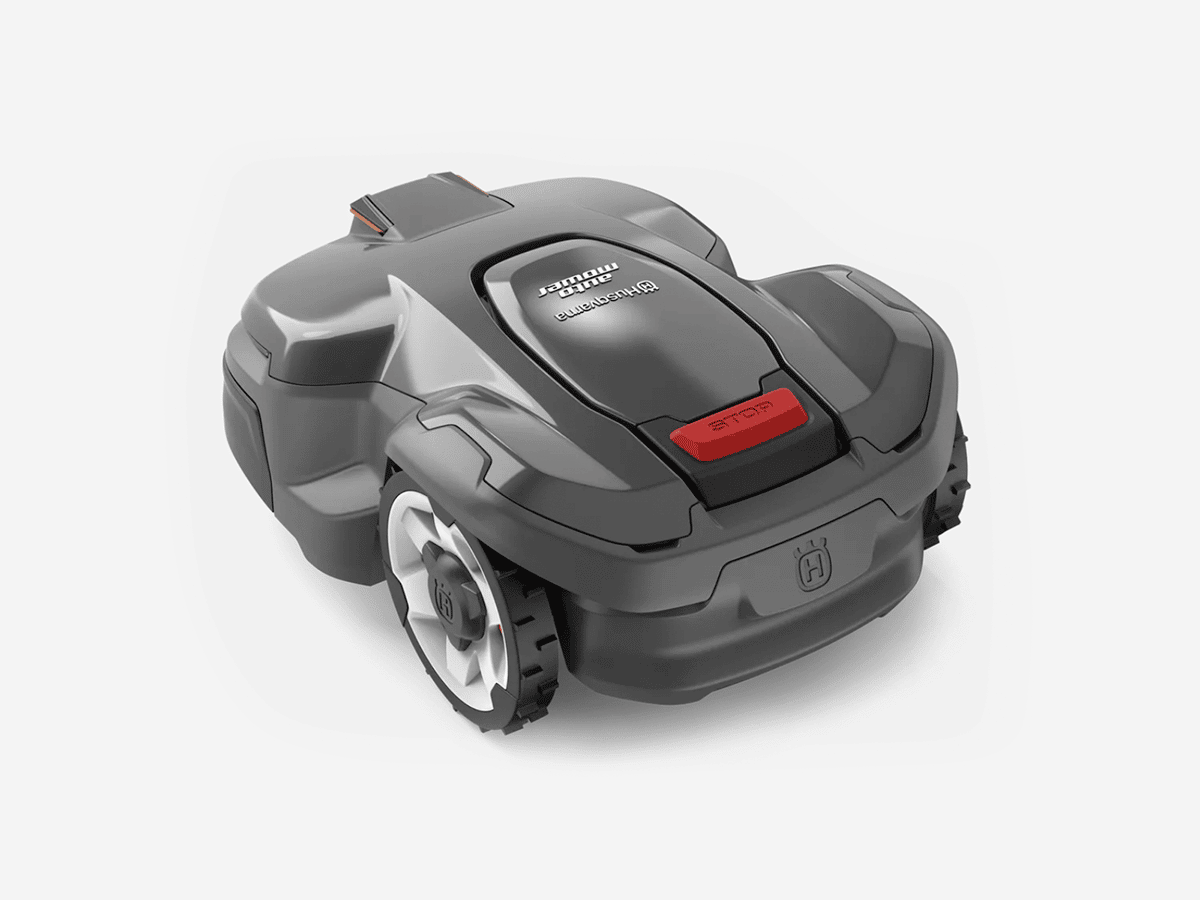 Husqvarna Automower 405x Specs
| | |
| --- | --- |
| | Husqvarna Automower 405x |
| Working area capacity (±20): | 600 m² |
| Maximum slope performance at boundary: | 15 % |
| Maximum slope performance inside installation: | 40 % |
| Max active time: | 10 h |
| Weight: | 9.7 kg |
| Length: | 61 cm |
| Width: | 45 cm |
| Height: | 24 cm |
| Typical mow time on one charge: | 50 min |
| Charging time: | 60 min |
| Mean energy consumption at maximum use: | 5 kWh |
| Mean energy consumption at maximum use: | 600 m² |
| Price: | RRP AUD$2,679 |
Where does the grass go with a robot mower?
In contrast to a conventional lawn mower that gathers grass clippings in a bag, the robotic mower leaves the cut grass on the lawn.
Do robot mowers cut well?
they actually cut the grass little by little, depending on how they're set up, taking off about 2-3mm with each pass.
Can robot mowers cut wet grass?
Robot lawn mowers can handle mowing even in wet weather.
---
Featured Video from Man of Many