Melbourne-based linen brand The Sheet Society is dishing up a new Jersey range, ticking the boxes in the cosy, tactile, and comforting departments with their softest collection yet. If there's anything that the last 18-months have taught us, it's that comfort is king. Loungewear is the new norm and these sheets are here to make that transition from sweat set to sheet set all too familiar with a range of sheets and quilts.
Incorporating specialty yarns, all four colourways mix the perfect blend of masculine minimalist appeal with youthful and relatable fabrics. Tones such as charcoal and grey marle, find oatmeal and mocha hues for an attractive and comfortable set of sheets that will have you tucking in early and relaxing in no time. Let's introduce you to your new favourite sheets, starting with the star of the show – the materials.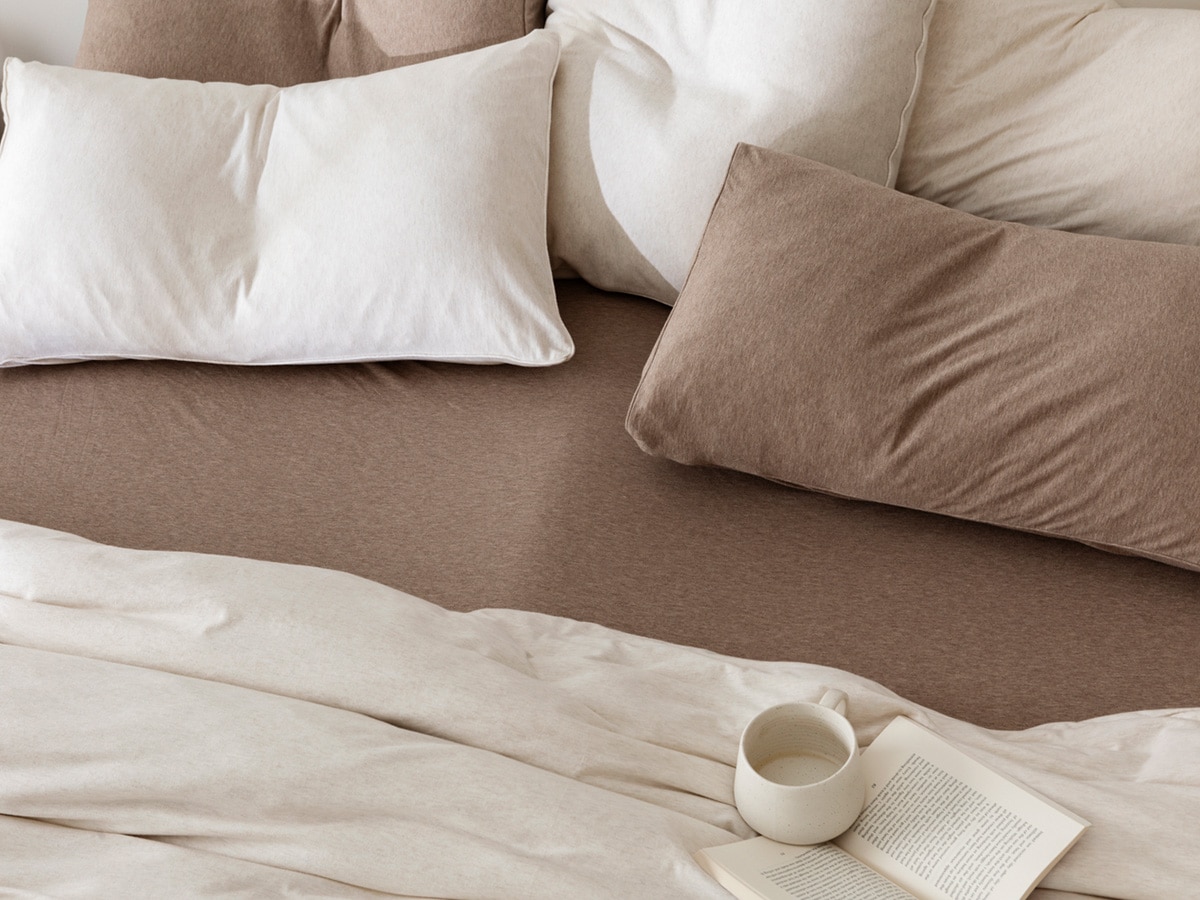 Jersey Material 101: What is It?
The old adage "the material maketh the sheets" holds true here. The Sheet Society jersey material begins with a 100% cotton fabric that will instantly remind you of a high-quality white t-shirt. Taking inspiration from a staple piece of every man's wardrobe these sheets are equally as comfy and timeless. Knitting is key to a quality jersey material, where the natural stretching motion of the knit will conform and contort to your every move. The results are sheets that will move with you not against you, full-on 'burrito effect' if you catch our drift.
The star of the show is the famous 'marle' or tonal appeal in the fabric, only achieved by using jersey material. Think of your favourite set of grey loungewear – now imagine them as a sheet set – this is a seriously inviting presentation that channels all aspects of the sleep-worthy scale from cosy, to tactile, and good looking – more on that now.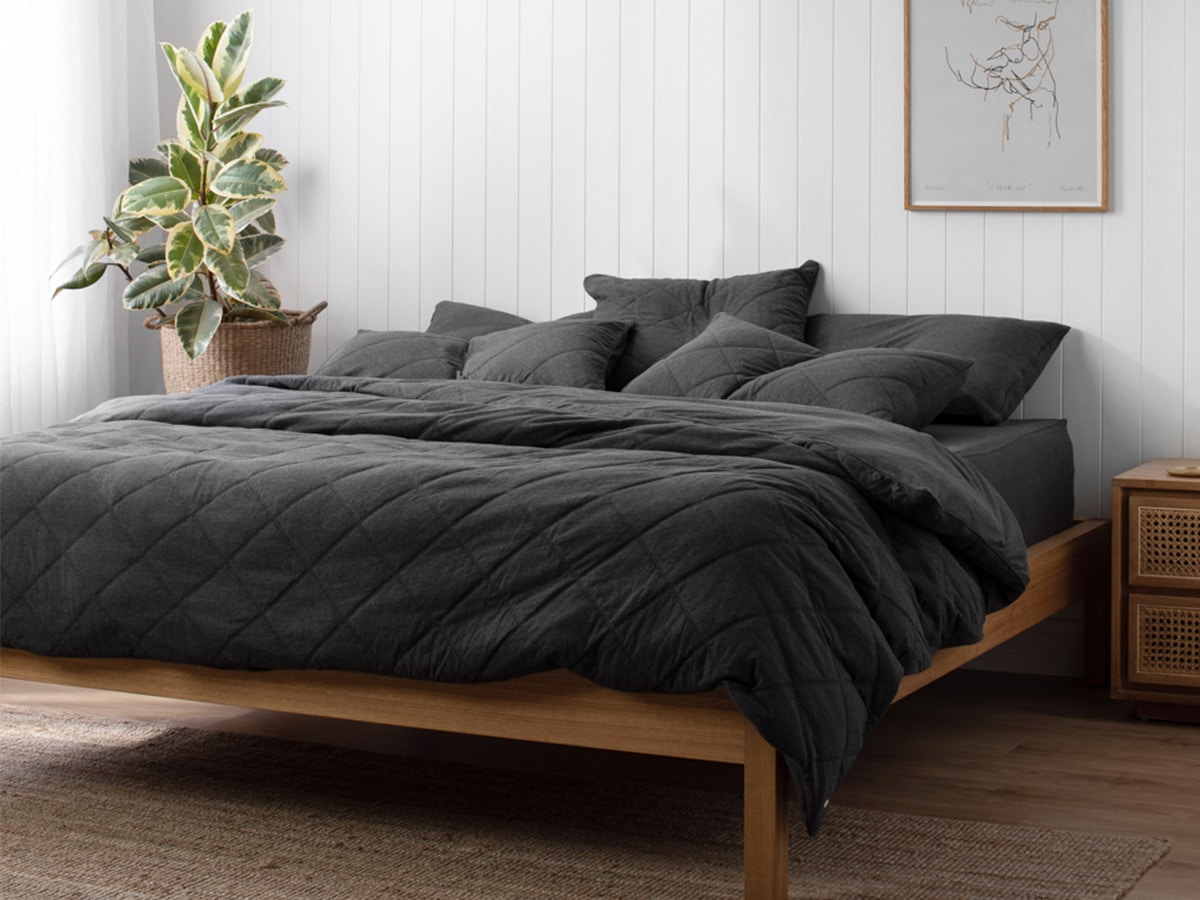 Fashion For Your Bed
Beyond a functional piece of bedding, these sheets look great. Channelling everything we love about the brand's commitment to 'active' materials by combining the minimalist allure and aesthetic championed by activewear. These sheets bring all the characteristics and more right into the bedroom with a tonal and natural palette of colours consistent with your favourite athleisure, that when combined, draw vibes of polished, young, and modern-masculine appeal.
Our favourite colour combinations include the "best alternative to white" quilted oatmeal jersey set that we recommend combining with a hit of mocha marle to really enforce that masculine appeal in the warmer months. Alternatively, for those who prefer something less tonal and a little 'moody' we recommend the charcoal marle set combined with the grey marle for the ultimate 'do not disturb' vibe all year round.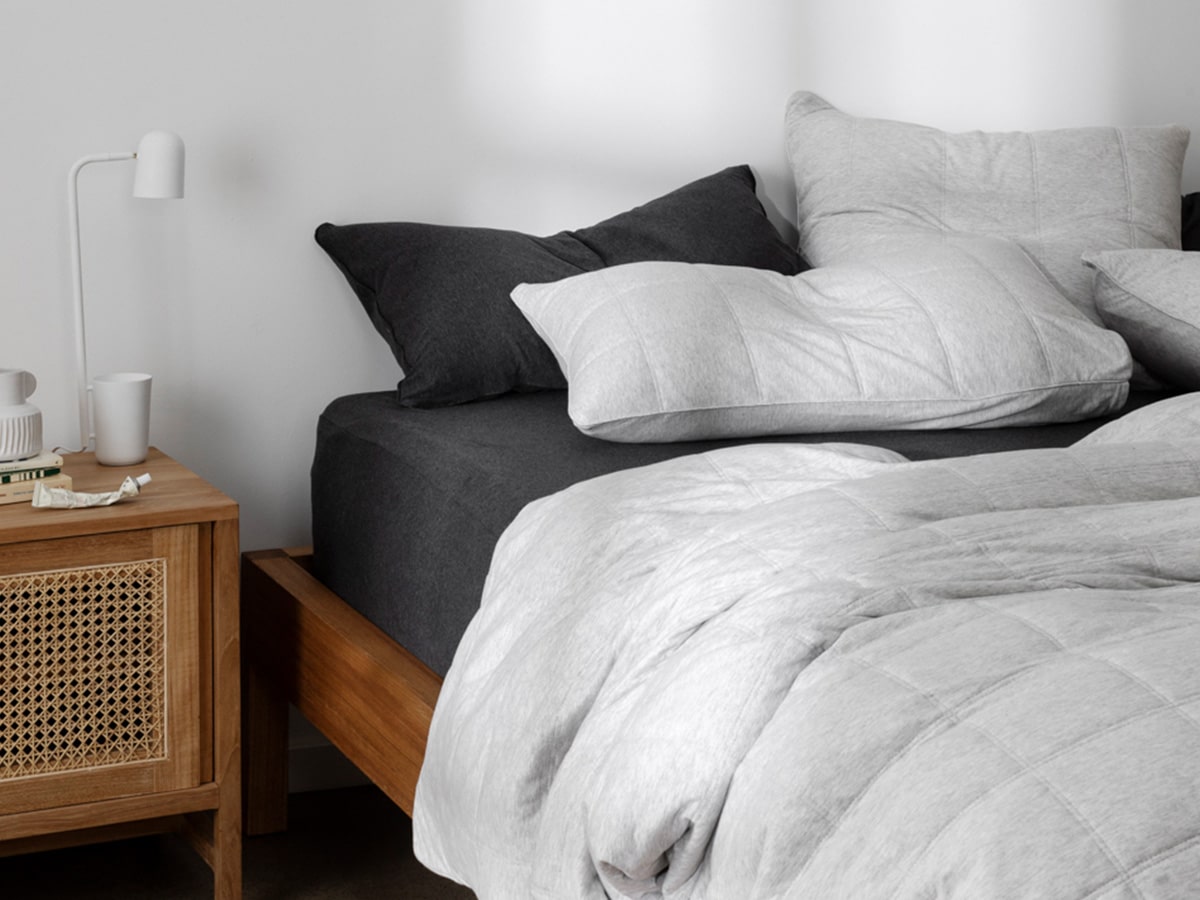 The Miller Jersey collection is available now from The Sheet Society. See the link below to check out the collection and try your hand at the 'bed builder' to mix-and-match the sheet colour combinations of your dreams.