7 Hilarious Leaked Celebrity Sexts
In a surprise to punters everywhere, Tom Cruise apparently isn't the A-lister most likely to gut you and drink your blood for sustenance. That esteemed title has gone to The Social Network star Armie Hammer, who has come under fire for potentially being a cannibal.
It all started earlier this week when Instagram account @houseofeffie began sharing screenshots of her DMs with the Hollywood actor. The account owner claims to have been in a consensual relationship with the actor for four years, including while he was still married to estranged wife Elizabeth Chambers. While potential adultery is not ideal, it's the content of those messages that is getting the internet all stirred up.
You'll also like:
Expert Reveals How to Successfully Slide in the DMs
75 Funny Tinder Pick-Up Lines for Guys
37 Hilarious COVID-19 Pick-Up Lines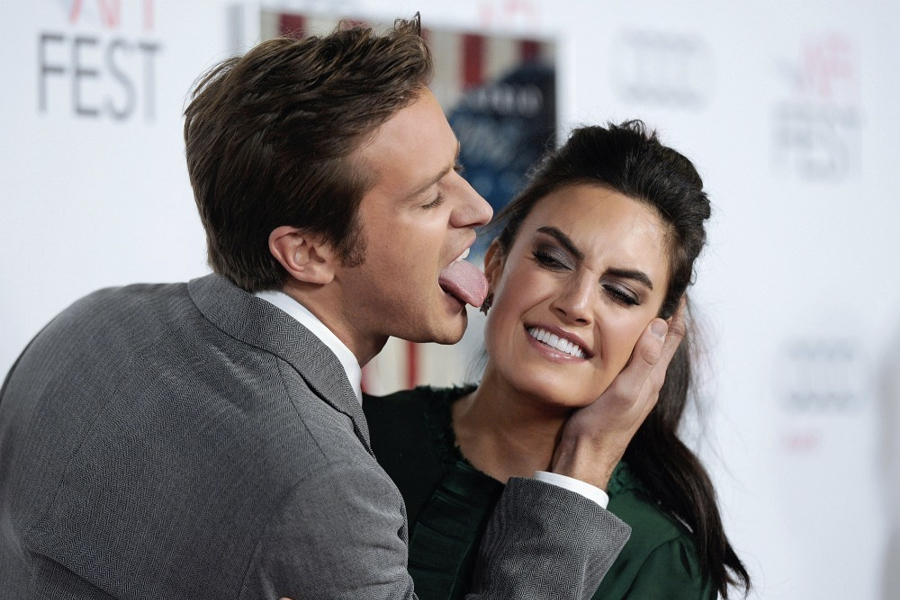 Armie Hammer's Cannibal Sexts
In a series of messages, which are believed to have been written between late 2016 and early 2020 but are yet to be verified, the actor says some pretty graphic shit. In one alleged screenshot, he claims "I am 100% a cannibal. I want to eat you… I've cut the heart out of a living animal before and eaten it still warm."
It's a little weird, sure, but we're quite partial to the text where he refers to his recipient as "the Michael Phelps of fucking". The controversy has hit Hammer hard, and even seen the actor pull out of "Shotgun Wedding," in which he was supposed to star with Jennifer Lopez, People reported.
Hammer has since denied the allegations vehemently. "I'm not responding to these bull— claims but in light of the vicious and spurious online attacks against me, I cannot in good conscience now leave my children for 4 months to shoot a film in the Dominican Republic," Hammer said in a statement obtained by People. "Lionsgate is supporting me in this and I'm grateful to them for that."
Look, we're pretty sure he isn't killing anyone and eating them, but it does prove the theory that when the blood rushes to one head, it often leaves the other devoid of critical thought. But poor old Armie isn't alone. We've all said some things in the heat of the moment that we immediately regret upon climax.
The Worst Celebrity Sexts
In honour of Armie's Hammer, we've curated a list of bizarre celebrity sexts we often think about. Get ready to cringe.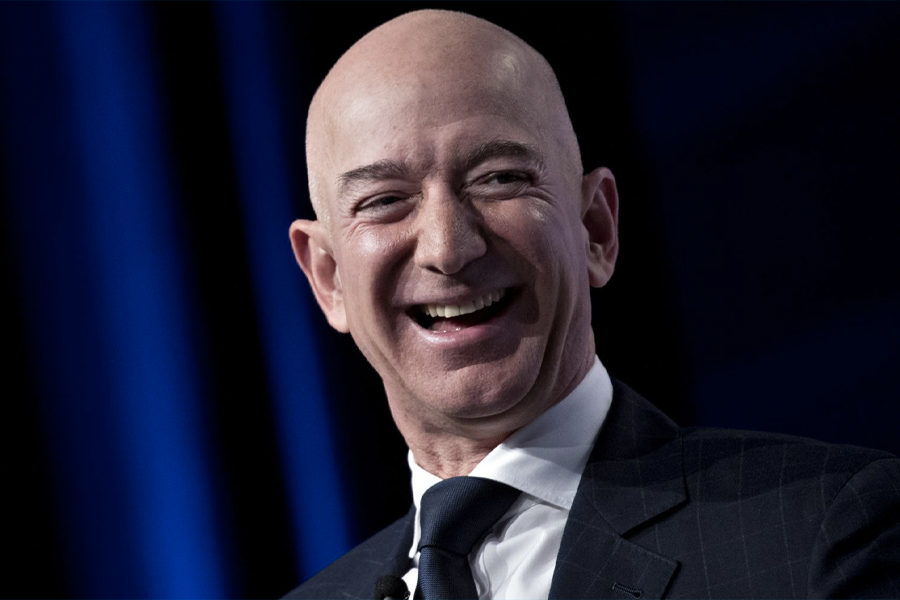 1. Jeff Bezos
Even Jeff Bezos, Amazon head and current world's richest man isn't immune to the trap. These poetic gem text messages recently got leaked and they are worth a read.
"I love you, alive girl. I will show you with my body, and my lips and my eyes, very soon. I basically WANT TO BE WITH YOU!!! Then I want to fall asleep with you and wake up tomorrow and read the paper with you and have coffee with you.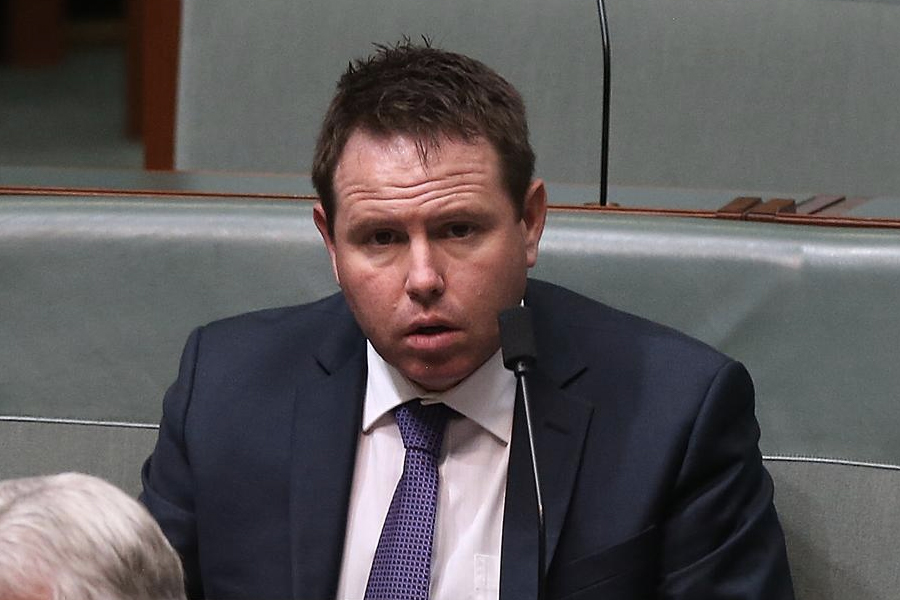 2. Andrew Broad
Still one of the greatest things to have ever come out of Australia was Former National Assistant Minister Andrew Broad's leaked sexts. Revel in the glory of this genius line. Hoges would be proud.
"I'm a country guy so I know how to fly a plane, ride a horse, fuck my woman … I pull you close, run my strong hands down your back, softly kiss your neck and whisper "Gday Mate"
3. Shane Warne
It's no secret that Warnie loves a text or two, and we love him for it. The Spin King and former Mr Hurley has posted some great things in his time, but this leaked sext is a top drop.
"Thinking of you and yes very very horny today!! Big kiss xx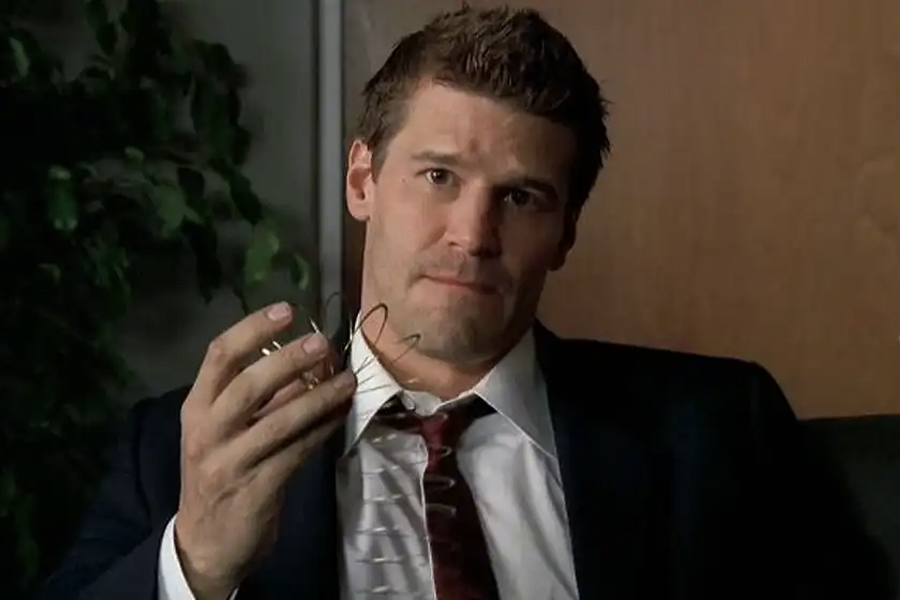 4. David Boreanaz
Angel star and Bones actor David Boreanaz proved that cringy sexting is something even television's megastars can be susceptible. Here's one that apparently went to Rachel Uchitel.
"OMG !!! I can't wait to FUCK you! I want my puma soooooo bad, you are soooo fucking HOT!!!.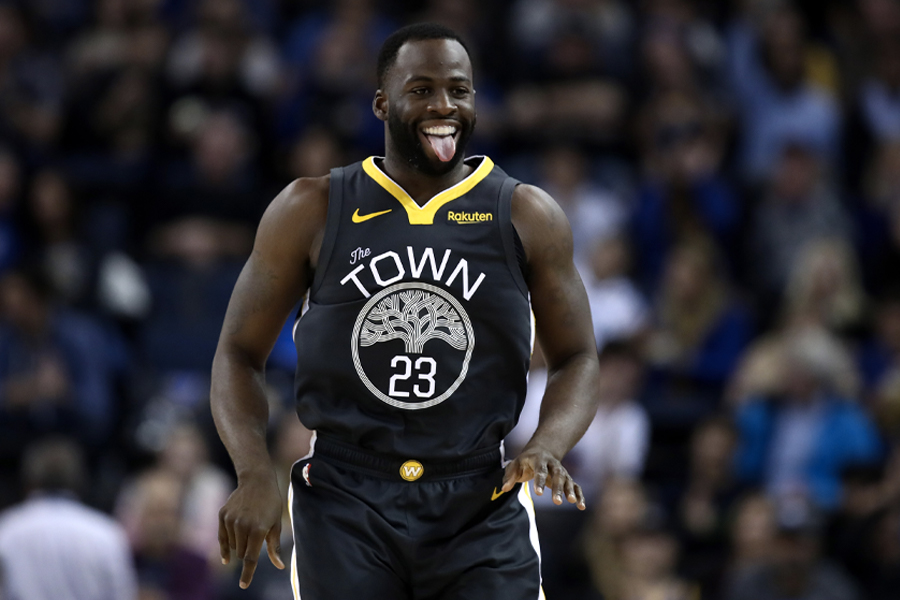 5. Draymond Green
NBA Champion Draymond Green posted this ripper Tweet while he was still at Michigan State, and thank the lord, it's still up.
"DM'S ONLY 1) wanna kiss 2) I like your body 3) wanna have sex 4) always liked you 5) your cute af 6) I want you but you can't tell nobody…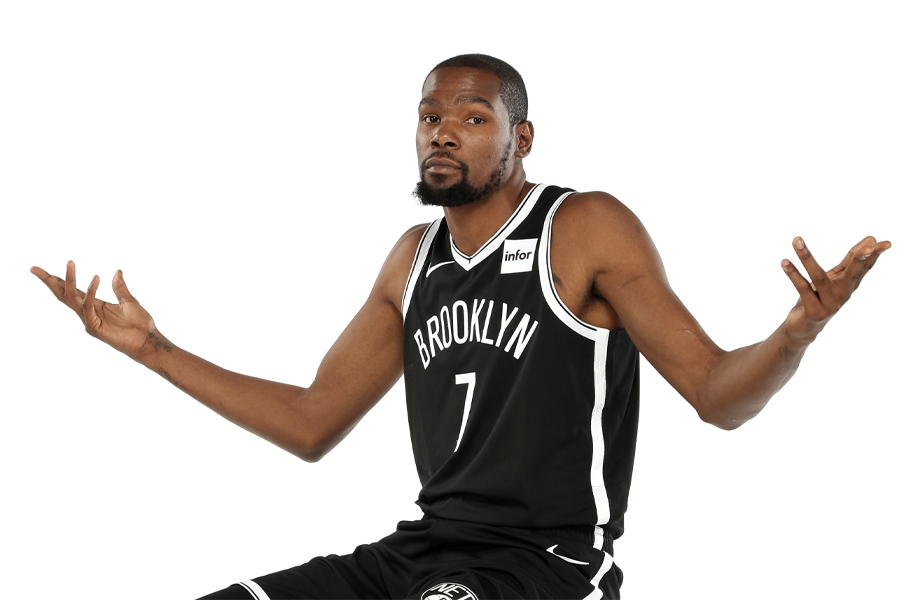 6. Kevin Durant
Another basketball star who completely misfired with his tweets was Kevin Durant. The former MVP wasn't afraid to share his love for movie star Scarlett Johanneson, in his own unique way.
"Scarlett Johanneson, I will drink ur bath water…#random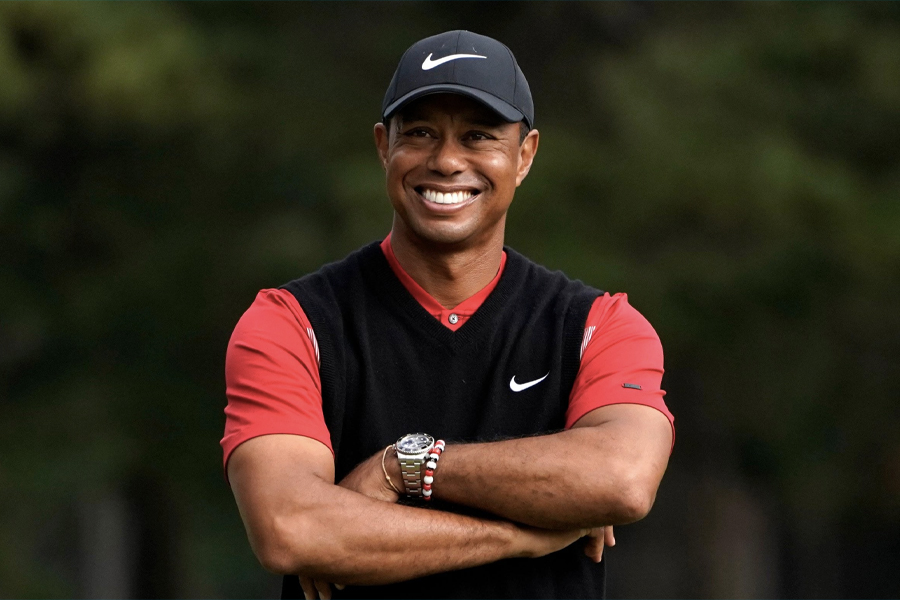 7. Tiger Woods
Tiger was probably the most infamous sexter of them all. In a series of highly graphic messages sent to a number of women, Woods revealed a love of some pretty heavy stuff. We're not going to go into it, you know the story.
Our Favourite Cringe DMs
The truth is, we all do some embarrassing stuff when we're horny. Whether it's admitting that you're a cannibal or simply asking to drink your crush's bathwater, the mind boggles as to what these celebrities were thinking. The good news is, there is a never-ending amount of dumb shit that we've sent lovers in the past.
Here's a list of some of our favourites.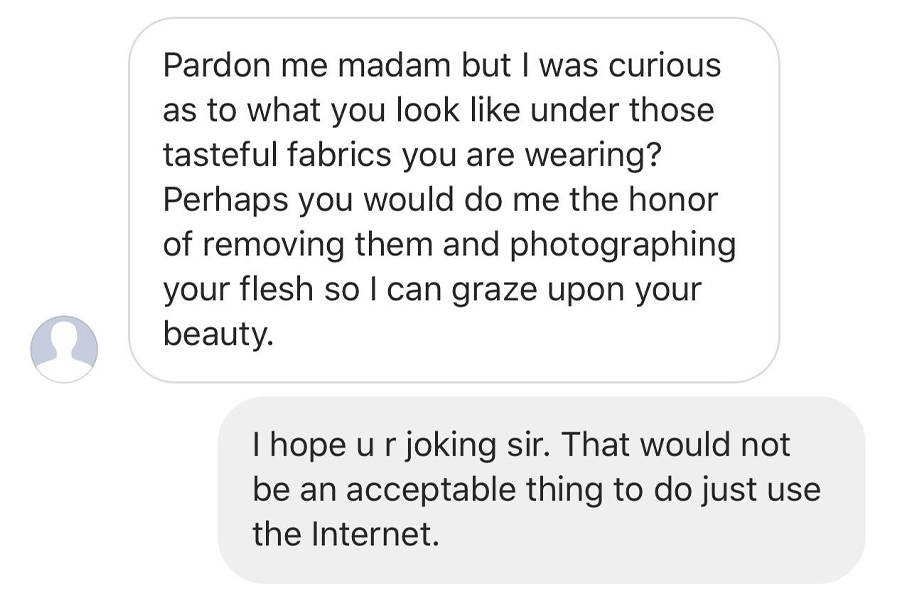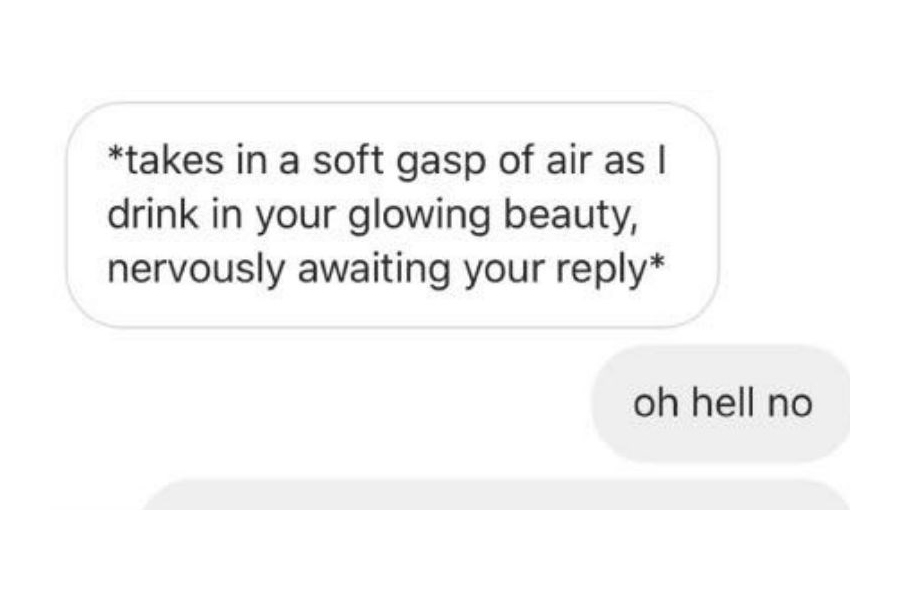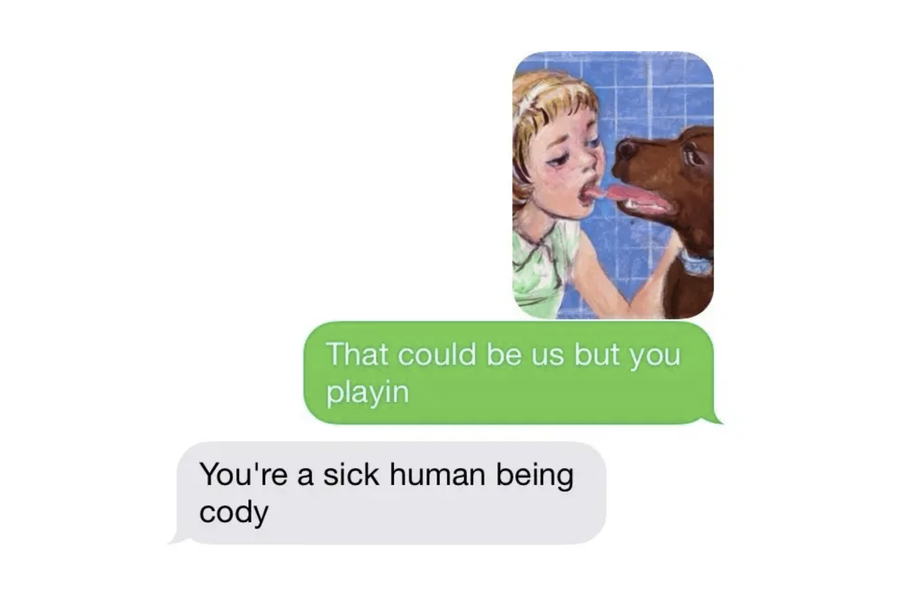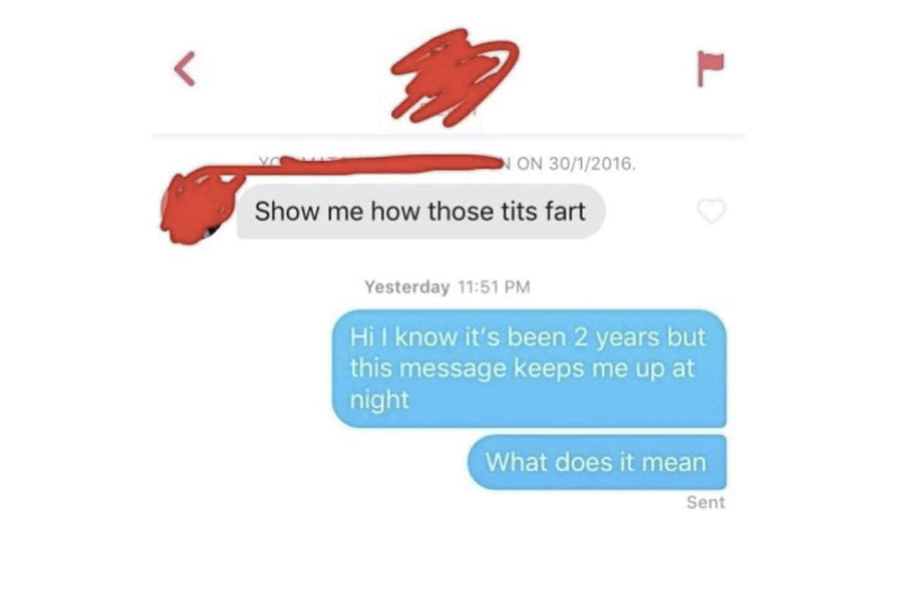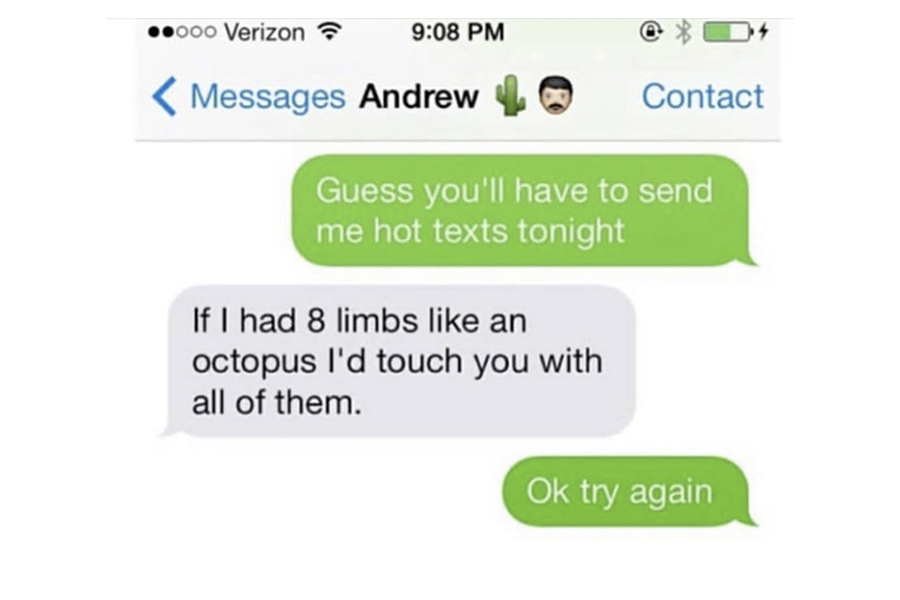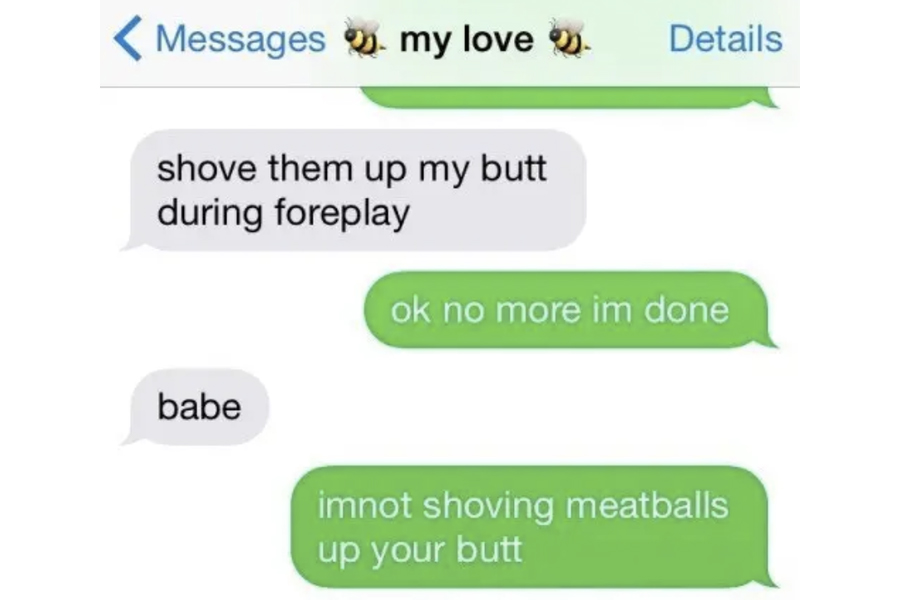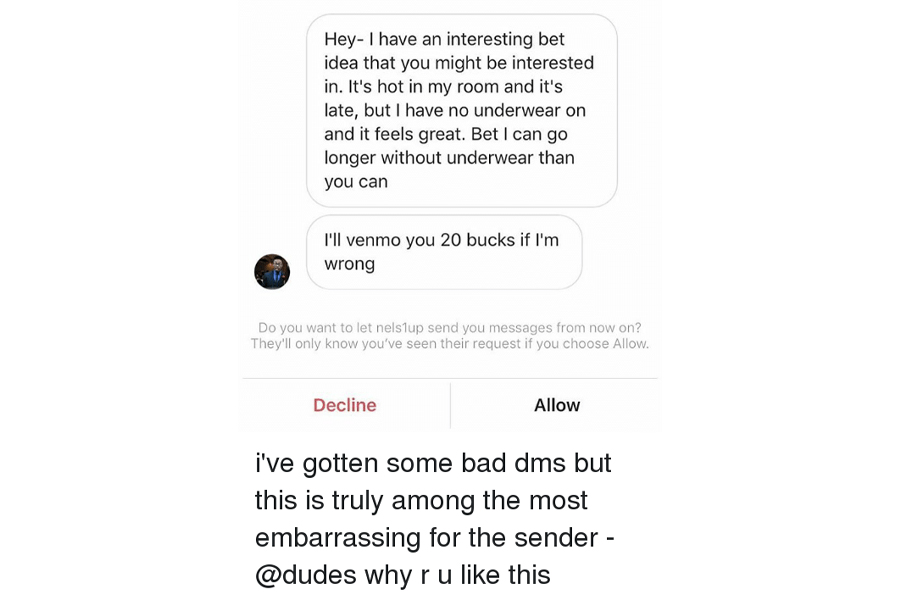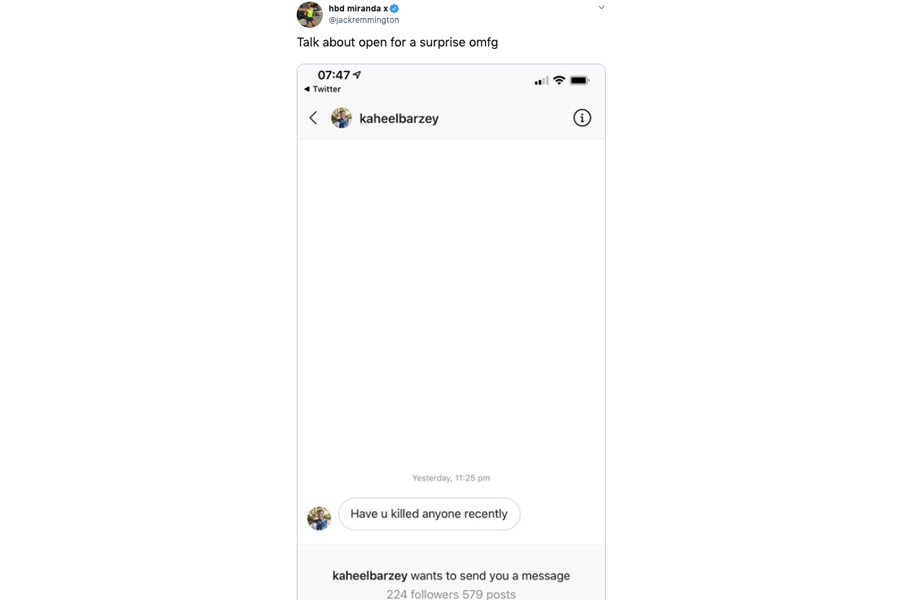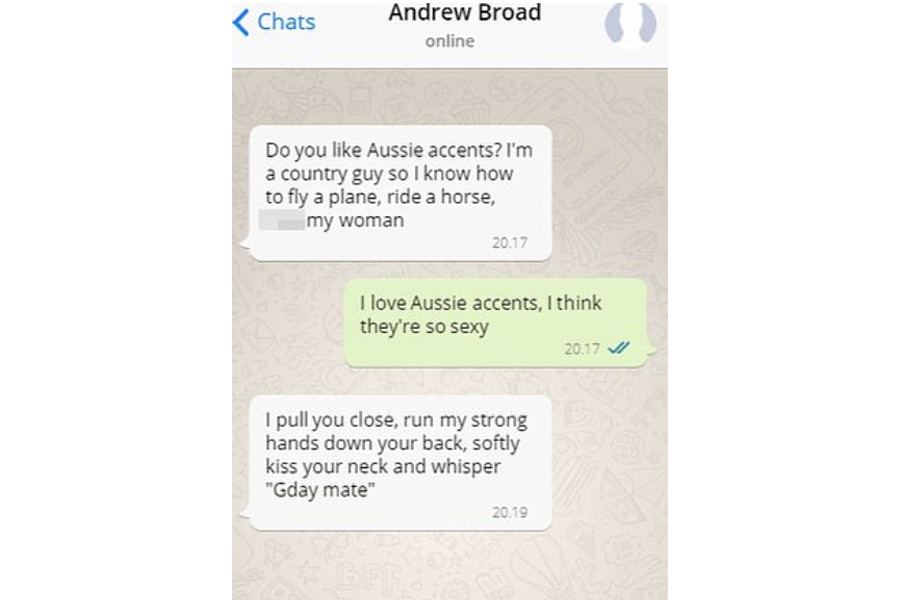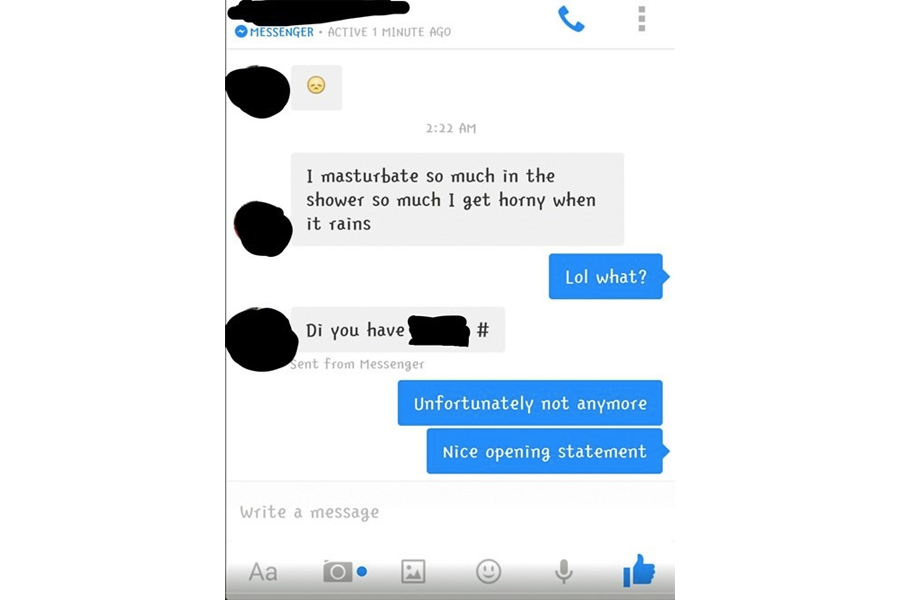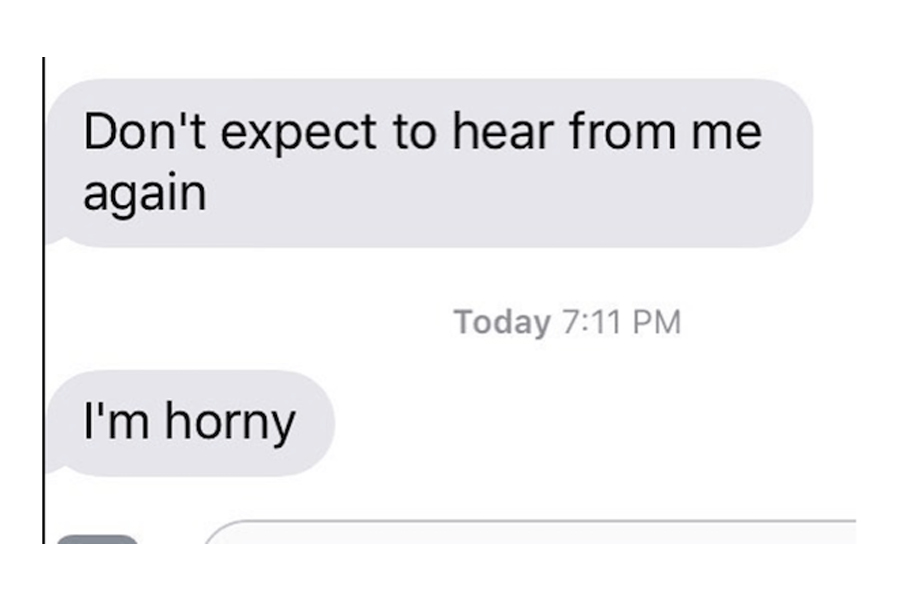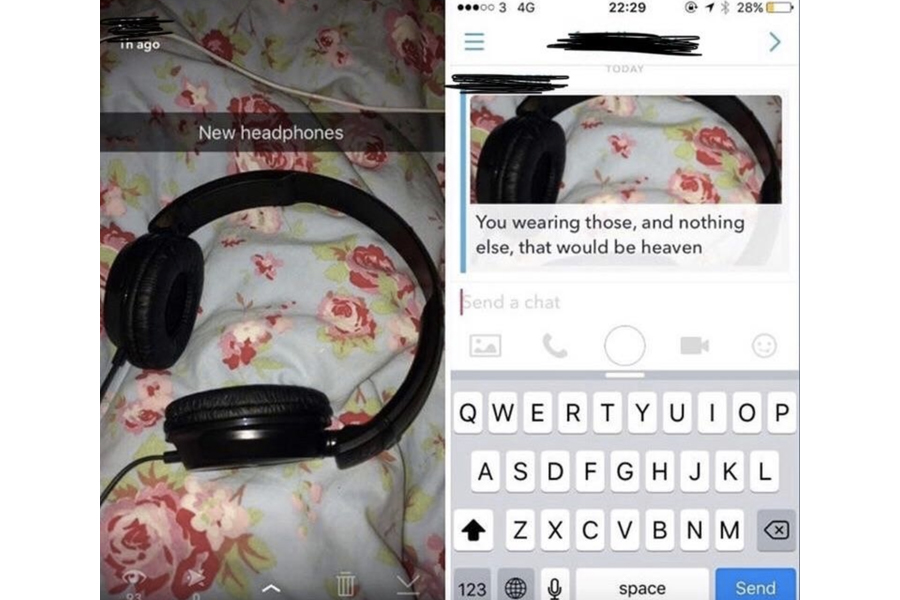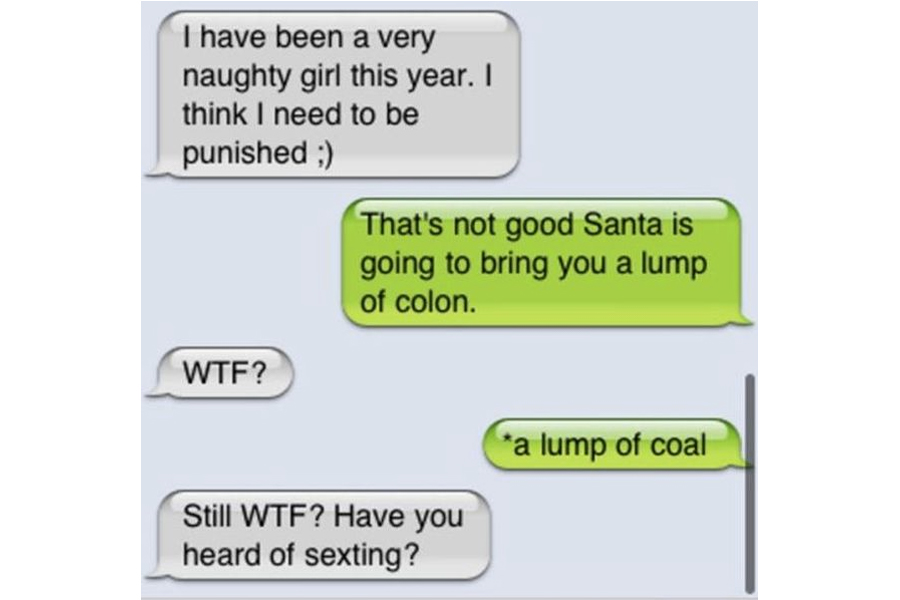 You'll also like:
Expert Reveals How to Successfully Slide in the DMs
75 Funny Tinder Pick-Up Lines for Guys
37 Hilarious COVID-19 Pick-Up Lines