Savoir 360 Degree Spinning Bed Turns Like a Record Baby
Turn table beds may sound like something straight out of the '60s, but luxury British bed manufacturer Savoir is ready to set up a comeback—minus the fringe and red velvet, of course.
Savoir's Three Sixty bed is designed to spin, as the name suggests, 360 degrees. The idea is to allow you to select a new view of your room without having to actually leave your bed. The flaw in the design, of course, is the assumption that there is something else to look at in your room, but you can imagine how it would work if you did have a room with multiple views that you would like to see from the comfort of your bed.
The movement of the bed is controlled by an app or with the buttons on the leather headboard. The bed also has reading lights and USB chargers built-in.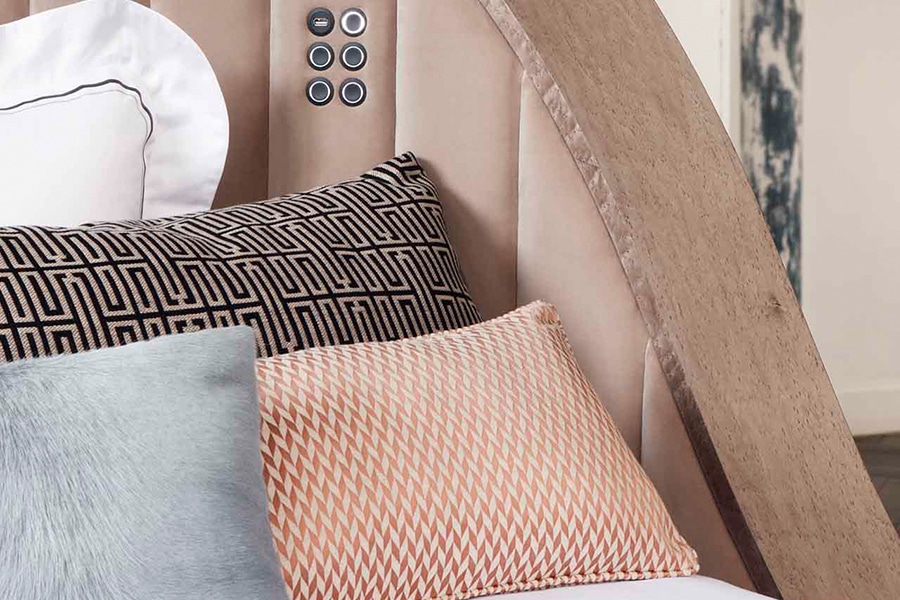 If the rotation sounds like it's a bit overdone, then you may not want to read the description of the bed itself. The entire bed—minus the mattress—is covered in leather and Italian Dedar velvet. Bird's eye maple makes up the top of the curved headboard. The mattress is a custom job as well. The circular mattress uses eight-way hand-corded springs, along with hand-slipping and tufting, to provide both comfort and support.
Finally, the topper is made from the fleece of Mongolian yaks, which is said to be as soft as cashmere but warmer than wool and resistant to water and odours. If all that isn't enough, Savoir offers customisation options that include the wood veneer trim, the upholstery colour, and the amount of support you get from the mattress.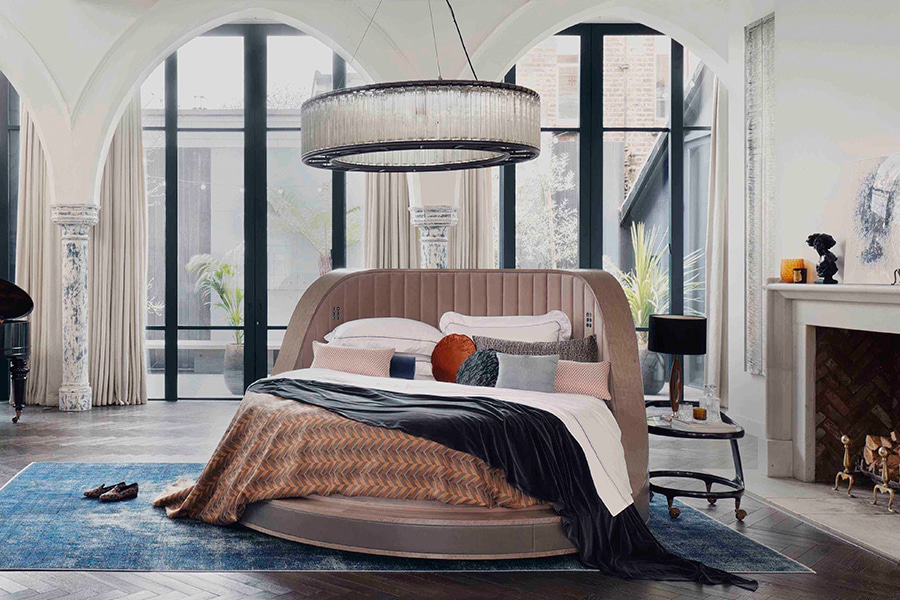 Sound unbelievable? Check out what the managing director of Savoir Alistair Hughes said in a release: "We've worked with a selection of leading experts to ensure every element of The Three Sixty is exquisite. From renowned leather artist Bill Amberg, to deliver the finest leather stitching, to the world's leading creator of bespoke turntable technology to produce a movement that is exquisitely smooth and soundless."
The bed is priced at USD$313,000. That leaves only one thing left to say—"You spin me right round, baby, right round."