Stag Rack's Ultra-Portable Roof Racks are Stronger Than You Think
Roof racks are an absolute necessity if you have any plans of adventuring in the outdoors. That being said, sometimes it would be nice to not have an empty rack ruining the profile of your car, or broadcasting to the world that you have expensive toys that are home all alone right now. Stag Rack has a novel approach to your roof rack woes. Their removable roof rack lets you take the rack on and off, keeping your gear 100 per cent secure when in use, and keeping your car looking pristine when it's not.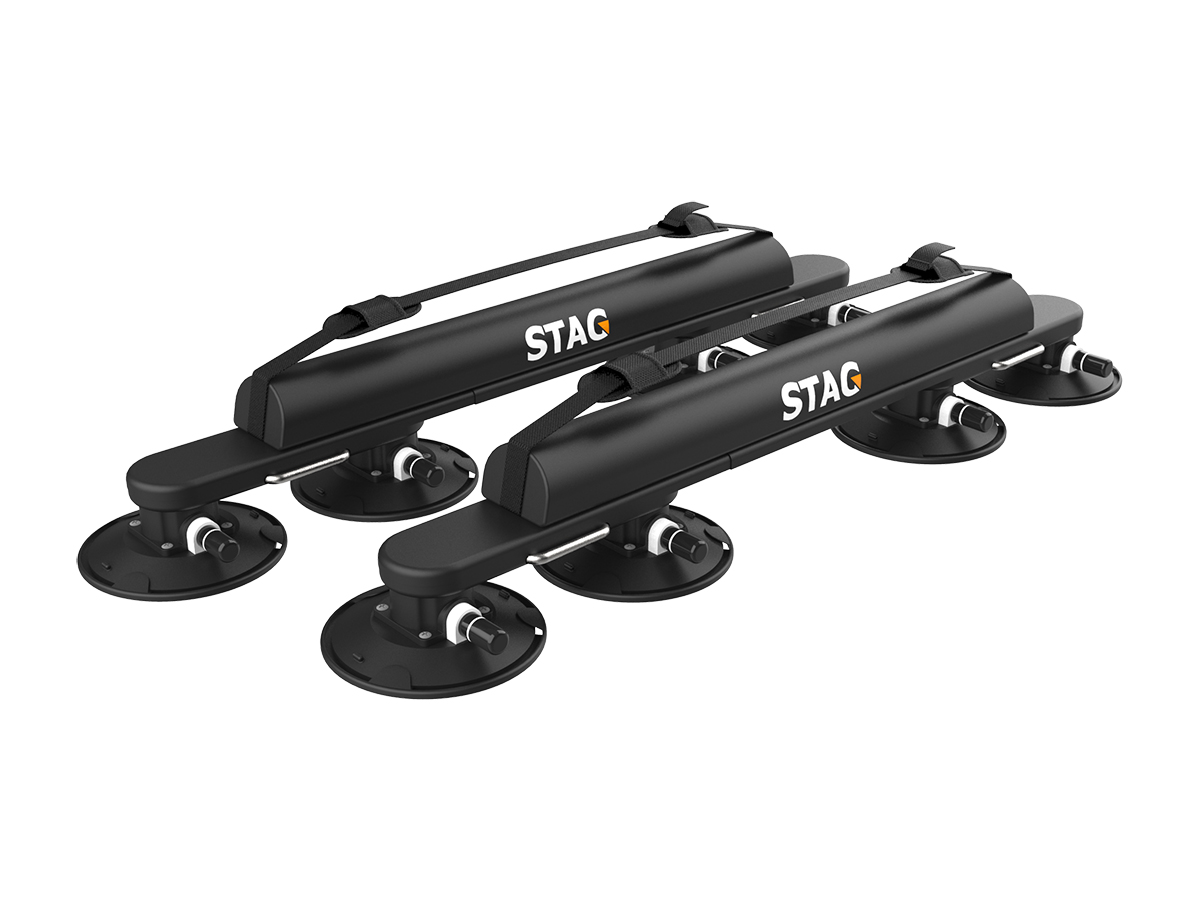 The Stag Rack uses a system of vacuum cups to attach to your car's roof. Just position the rack where you want it, create the suction, and then load your toys. In under two minutes, the rack is installed, and it works with any car. No bolts to mess with, and no damage to your car. The Stag Rack is capable of supporting approximately 200 pounds of vertical and lateral grip.  Combine the eight cups on your roof, and you've got a total of over 1,600 pounds of strength.
What's more, the Stag Rack offers a variety of uses. You can stow four snowboards and six to eight skies on the ski rack. Replace the ski rack with the bike rack and you carry two bikes on the rack. And what if you're a surfer? Stag Rack has you covered there as well. Stag Rack also has an eye for the future. They're currently working on other attachments, such as for kayaks and cargo.
Loving the great outdoors and loving your car doesn't have to be mutually exclusive. You don't have to damage your car to add the rack you need to carry your gear and toys. Stag Rack offers you a way to have the best of both with their innovative vacuum cup approach.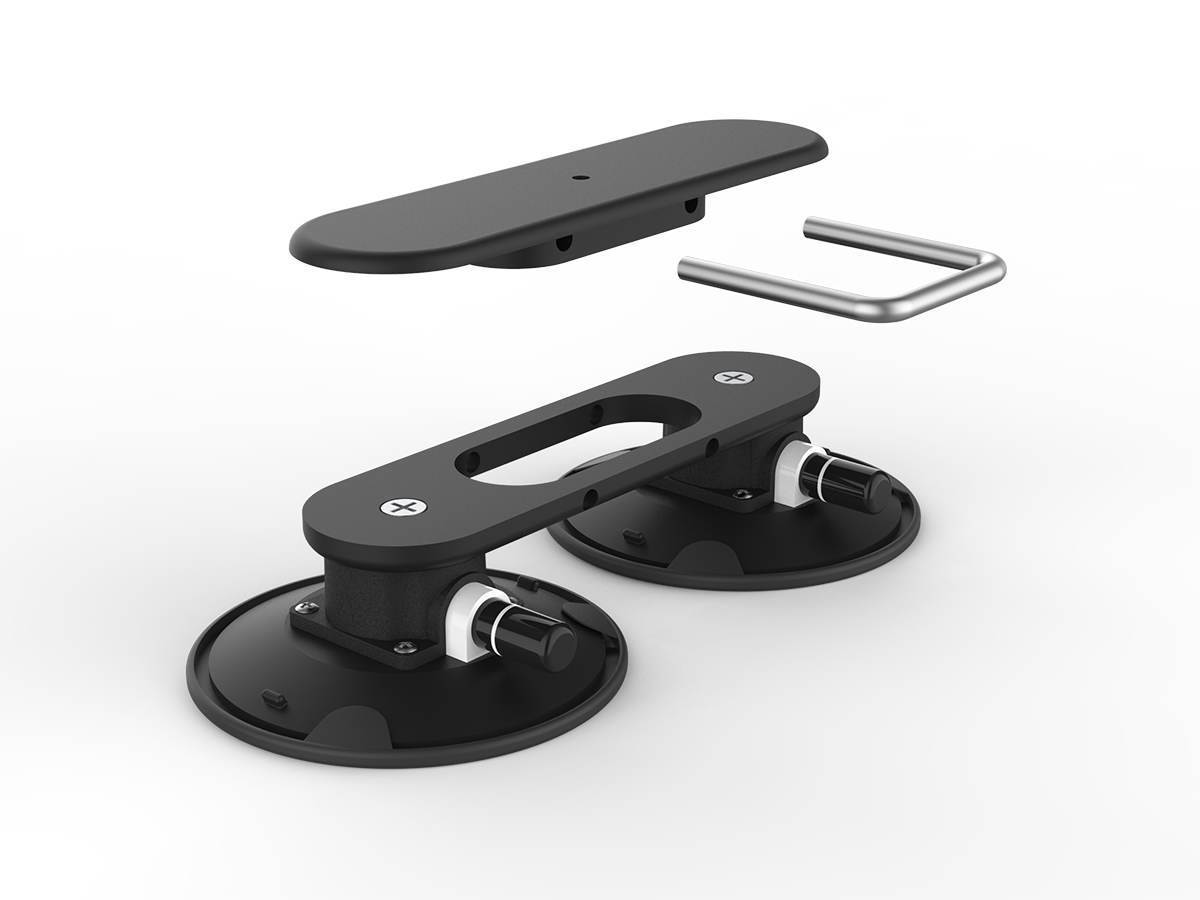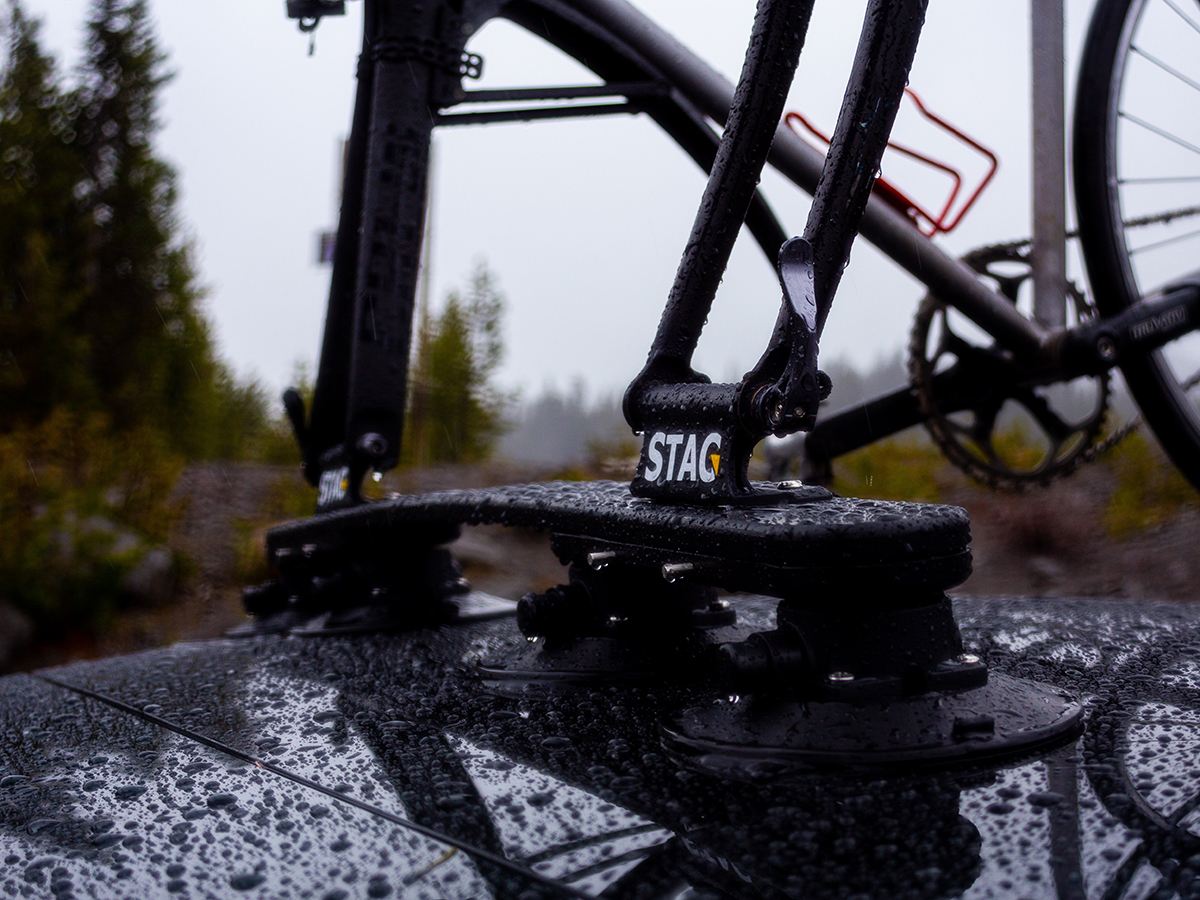 You'll also like:
Kuckoo's Tiny Square-Drop Trailer is Built for Big Adventure
Darc Mono Luxury Camper is the 'Ultimate Expedition Vehicle'
RUX, the All In One Packing System For Your Gear